Are you planning a Los Angeles, California, USA vacation with kids?
You'll be glad to know that there's plenty to do in this beautiful city, bustling with families, entertainment, restaurants, and other culinary delights. It doesn't just have to be known as the elite residence of the rich and famous, but it can be known as the place your family had the best vacation.
Taking a vacation with kids is never easy. Frankly, it doesn't usually feel like a vacation, does it, adults? But what will make it that much easier is having a tremendous to-do list.
We want to share our favourite places for families with younger children. Here are our family vacation ideas, Los Angeles style, without further ado.
What Makes Los Angeles A Good Place For A Family Vacation
It's always better to have too much choice than not enough.
That's why Los Angeles is a fantastic place to take your family on vacation. If you're taking a Los Angeles trip with kids, you won't be short of activities to do. Los Angeles is a city known for its Hollywood stars, sign, and splendour. Kids will love walking around the home that birthed blockbuster movies.
Not far from Los Angeles, you'll find Manhattan Beach. Then in Orange County, you'll find Huntington Beach and Laguna Beach bustling with children riding the tide pools and families experiencing an under the sea adventure.
There are gardens, parks, zoos, arcades, rides, museums, beaches, etc. Not to mention ice-cream parlours only seen in dreams, string-cheesy pizzerias, and mighty corn dog market stalls.
Los Angeles is a typical hot spot for families on vacations. Honestly, children hate being surrounded by just adults. So, they will love participating in the amusements L.A. offers, with other laughing little children doing the same as them.
Family Vacation Ideas In Los Angeles
Perfect vacation hike in Runyon Canyon
Trail your way to the top to witness breathtaking views, meet lots of friendly dogs out on their walk, and get a peek at the Hollywood sign. And, on a clear summer's day, you might be lucky enough to see the Pacific Ocean.
If you book the Runyon Canyon trails with a tour guide, they may take you and your kids to Justin Biebers favourite smoothie spot!
A gorgeous sunrise hike would be the perfect way for the whole family to start their morning. We recommend kids who are old enough to walk themselves partake, as the walking distance is vast and there are steep hills.
Take a harbour cruise or whale watch
A waterfront cruise is a must-do experience where kids are likely to see things they've never seen before. If you choose a standard harbour cruise, you might meet intelligent dolphins, sea lions sunbathing on a buoy, and other colourful, magnificent sea creatures. Kids can wave at other people on yachts, giant cruise ships, fishing boats, and fireboats.
If you choose the whale watching cruise, you can expect the truly magical experience of watching an animal so much more extensive than yourself swim beneath you. It'll be an intimate, beautiful experience that will highlight your trip.
If you decide on the whale watching tour in Laguna, why not check out the nature centre to perfectly complete your day?
Enjoy the weather with a bike ride
There are plenty of places for the family to rent bikes and cruise through downtown L.A., Santa Monica, or Long Beach.
But if you want to take part in a bike tour, you may just hit five birds (spots) with one stone (bike.) It's a Los Angeles tourism favourite with well-planned routes visiting Sunset Strip, Bel Air, The Hills, West Hollywood, and Hollywood. There are plenty of famous sights for your family to see.
Your camera roll will reach maximum capacity by taking photos of movie locations, the Capitol Records building, and posing on the Walk of Fame.
If you have little ones interested in animals and dinosaurs, you should head to Downtown L.A. and check out the Natural History Museum during your trip. Quench your kid's curiosity by letting them see the brainy scientists investigating dinosaur fossils.
You can visit the creepy crawlies, beautiful butterflies, animal skeletons, nature gardens, exhibitions, and listen to tales about plants and other fun things. This excellent museum is home to the T-Rex growth series (the only one in the world!)
Plus, you could be in and out in just a couple of hours so that it won't take up your whole day.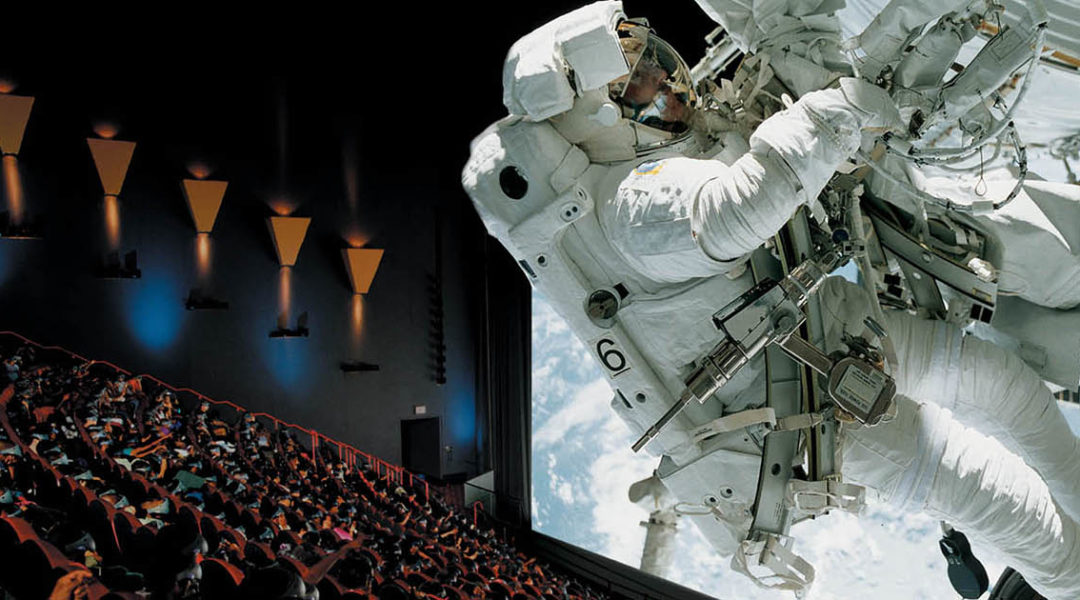 Perfect for a rainy day, you'll find this brilliant museum next to the University of Southern California. It's a great mesh of excellence for the curious and playful minds. Children can witness IMAX movie's about geography and science that sometimes have 3D effects.
They can visit the space shuttle and spy plane and take an exciting ride to space! The kids who aren't interested in science can take advantage of the kid's play area with magnetic rollers and sliders, the Lego exhibits, and the Lego play area.
Grab lunch at the restaurant on site after participating in all the fun activities offered. But be warned of the parking fees if you're planning to drive or have a rental car; it may be worth getting the bus or a taxi.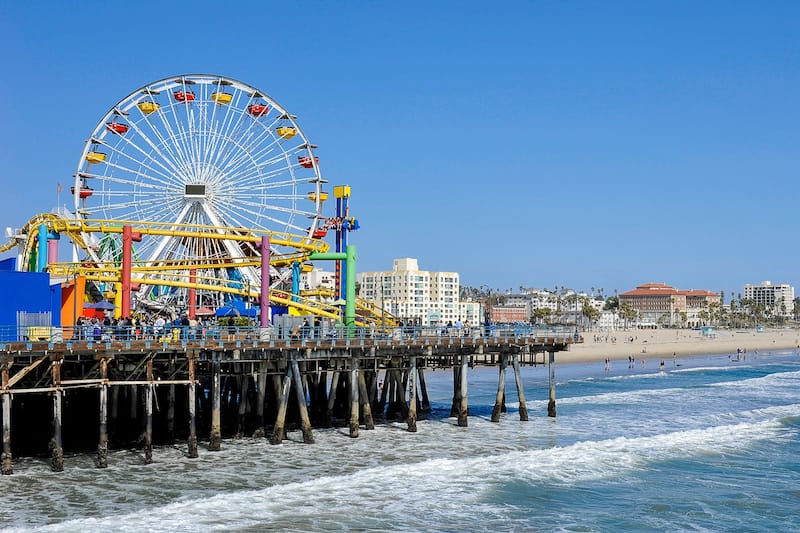 Santa Monica Pier is a popular tourist destination where you can spend up to a whole day exploring. There are many eateries, fairground rides, scenic views, arcades, and carnival games. To add to your children's fascination, you can stop and watch the street performers of artists, dancers, and singers.
Be sure to grab tickets for the amusement park rides and eat at the popular fast-food restaurants and candy shops! Further down the pier, you'll find more fun at Venice Beach and Muscle Beach.
Though it must be noted, you may prefer to hitch a ride to Venice Beach, especially with little kids that don't enjoy walking much. The beautiful Venice Beach is close, but not that close. If you've visited Los Angeles before, you'll know how terrible the traffic can be. So bear that in mind if you're using a rental car on your trip.
Griffith Park is the perfect family destination
Griffith park will give you some of the best views on your Los Angeles family vacation. Then, you can take a walk to the Griffith Park Observatory to explore the bookstore, the exhibitions, and the planetarium.
Kids can make use of the public telescopes to scout out Los Angeles. Better yet, admission to the Observatory is free! Another tip, you should go at night, or at least when it's dark. You can use the telescope to observe the stars and arrange a tour to look at Jupiter's Moon and other planets.
Head to the Walk of Fame on Hollywood Boulevard
On your Los Angeles family vacation, you must visit the Hollywood Walk of Fame. Not only will kids enjoy it, but adults will too. Walk the grounds of the Hollywood Walk and spot your favourite celebrities' names in the stars.
There are plenty of shops, attractions, and restaurants to explore. Stop off at the Hard Rock Cafe or watch the street performers put on a show. You could visit one of the many theatres, such as the El Capitan Theatre, pose in front of your favourite star and absorb the decadence of Hollywood.
Most people like animals. But little children love them. They are so interested in how they eat, sleep and live that it's no wonder kids will scream and shout to go to the zoo. Los Angeles Zoo has so much wildlife to explore. Think of all the questions your precious little ones will ask about creatures they've never seen before.
Highlights include the Rainforest of the Americas, where jaguars, piranhas, otters, and more reside. You could visit the LAIR of amphibians and reptiles or closely inspect the enormous elephant's habitat.
Then, why not keep the animal train running by heading down to the Long Beach Aquarium. Walk within the ocean and see slapping seals, jumping jellyfish, scary sharks, and tiny turtles.
After this trip, rest assured your little ones will have a new favourite animal. So why not buy their favourite animal in the form of a toy in one of the many gift shops?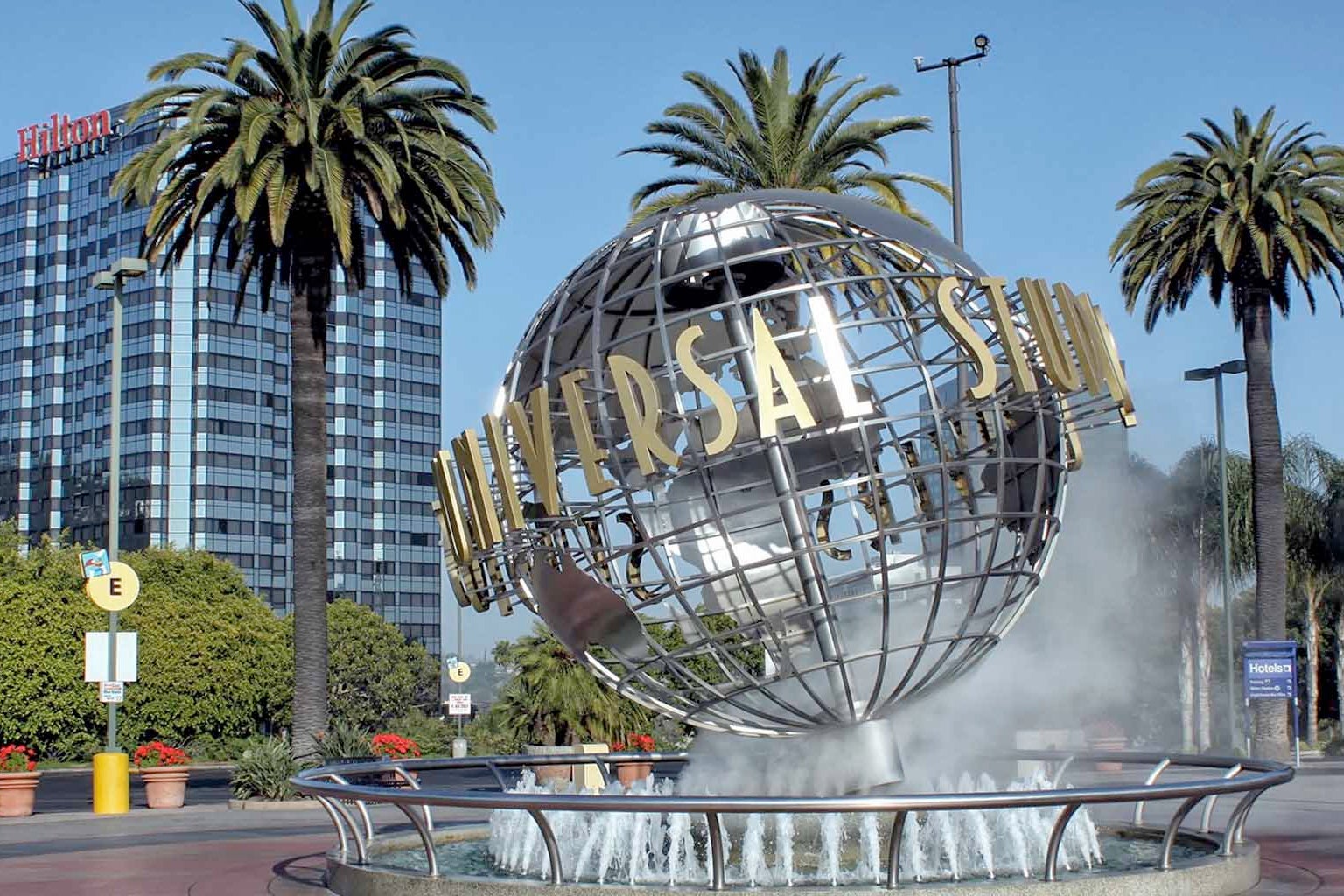 A Los Angeles family vacation won't be complete without a trip to Universal Studios Hollywood. You'll have an action-packed day at the theme park, watching the shows and eating as much candy as humanely possible!
Universal Studios is home to the iconic Warner Bros Studio Tour, movie sets, and unforgettable rollercoaster rides. Don't forget about the Waterworld show, the Harry Potter tour, the Jurassic Park ride, and the King Kong attraction.
Knott's Berry Farm is one of the best theme parks in Los Angeles. There are rides for any age, from tall and scary to short and easy; your children will love it.
There are also plenty of children's TV characters to meet, from Lazy Town friends to Snoopy and his pals. Why not make a weekend out of it by staying at the theme park's spacious accommodations on-site?
This theme park is in high demand, so it may be worth getting fast passes to skip the lines, especially if you're only spending the day there.
Beverly Gardens Park in Beverly Hills
After you've had enough of shopping on Rodeo Drive, why not stroll through Beverly Gardens Park? It's quintessential 90210 with its rose gardens, cactus gardens, magnificent water fountains, and of course, the iconic fig tree.
If you want to dash a bit of playfulness on top, why not hire segways? It'll make a great day out in the sun, touring the park's many sculptures, art displays, and hiking trails.
Oh, and don't forget to take a selfie with the legendary Beverly Hills sign!
Experience life on a gigantic cruise ship, minus the cruising! Guests on the Queen Mary can be treated in style and relive the 1930s. With this, you'll receive historical tours, some being educational and fictional.
There are plenty of unique shops, front-row seats to the ocean-view restaurants, and other entertainment depending on the time you visit. It's a phenomenal experience where kids can enjoy the likes of being on an enormous ancient ship.
Like Universal Studios, Disney California Adventure Park will be a day out like no other. This theme park is iconic, filled to the brim of all of (ours) your children's favourite Disney characters, but it's also home to great tours, gift shops, themed restaurants, attractions, and rollercoasters.
There will be something for everyone at this theme park, whether you're an adult or a child. It's a truly magical experience that all kids must feel. You could even stay at one of the many themed hotels and stroll down to the Warner Bros Universal Studios. It's within walking distance; it's that close!
This truly is a treasure. Imagine watching a concert under the stars, surrounded by tons of like-minded families enjoying a break from their everyday lives. There's always a variety of shows on offer, such as a Movie-Esque concert featuring music from Star Wars and Indiana Jones.
Perch on the bleachers, illuminated by twinkling stars, with a late-night snack for the family and enjoy the fireworks, music, and ambience.
FAQs
When is the best time to visit Los Angeles for a family vacation?
It would be wise to visit Los Angeles as early as March and as late as November. It would help if you kept in mind that although June, July, and August bring brilliant weather, it can get stifling and highly over-crowded.
March-April time will have fewer crowds and be more relaxed in temperature. However, it might make doing the outdoor adventures harder if the weather is unpredictable.
What part of LA is best to stay in?
Santa Monica and Marina Del Ray would be great places to stay. Not only are you close to many attractions, but they're also safe, family-friendly neighbourhoods that'll give you the actual Los Angeles experience.
If you're happy to drive roughly an hour every trip, you could stay in Orange County. Orange County (The OC) is a beautiful, safe neighbourhood only 34 miles away from Los Angeles.
Is Los Angeles family-friendly?
Yes, it is. Los Angeles is a beautiful place for families to visit. It's bustling with life, attractions, and plenty of theme parks and beaches for children to play and have fun.
Is LA a safe place for a family vacation?
Yes, Los Angeles is a safe place for a family vacation. Like all places, it's essential to remain vigilant because petty crimes can happen anywhere. Keep your belongings close to you and avoid walking alone in areas you aren't familiar with.
Example locations to typically avoid at night would be South Central, Skid Row, and other downtown locations.
Final Thoughts
Hopefully, you've been spoilt for a choice of things to do on a family vacation in Los Angeles, California. Of course, you've got the excellent Hollywood Sign, Disney Land, and Universal Studios.
But there's also the option of making this a road trip and heading down to San Francisco. There's so much to explore and experience in California.
Now, are you thinking about it?
"What can we do in California with the kids?"
Don't worry. We've got some ideas for that too.