There's nothing more thrilling than a Disney vacation! Disneyland needs preparation and bookings in advance. However, if you're expecting a child, you may be concerned about whether you should go.
The Disneyland theme parks are excellent at accommodating all guests, including pregnant women. So, you don't have to cancel your spectacular vacation at Disneyland if you are an expectant mother!
Are you wondering what rides you can ride at Disneyland while pregnant? If so, you've come to the right place. In this guide, we've compiled a list of the best, safest, and most enjoyable rides for pregnant women at Disneyland.
1. Jungle Cruise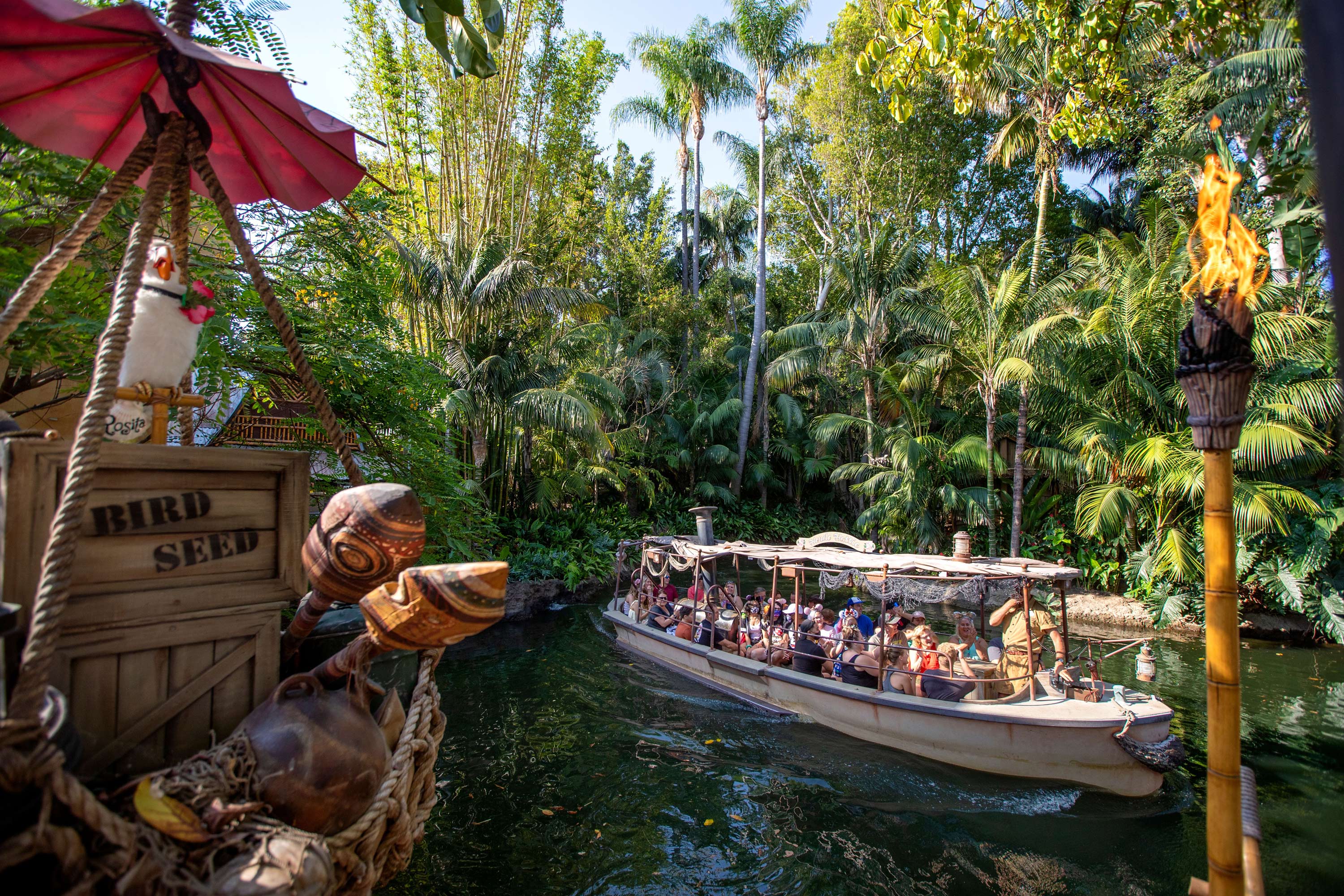 Jungle Cruise is fun for everybody, including pregnant women. This attraction is a leisurely, tranquil boat ride on boats fashioned in the 1930s. You'll learn the distinctive name of every boat at the start of your Jungle trip.
Throughout your cruise, you'll observe audio-animatronic animals like elephants, snakes, rhinos, hippos, and toucans as they pass stunning waterfalls. While there might be several "close calls" like being drenched by elephants, or an ambush, the boat journey is smooth. It becomes even more entertaining during holidays when it adopts a festive makeover to become Jingle Cruise.
2. Pirates of the Caribbean
Pirates of the Caribbean is one of Disneyland's most iconic attractions suitable for pregnant women. It's a boat ride with an entirely different theme. This ride features a complete pirate narrative and a modest adrenaline drop.
Cannonballs shooting over your boat and plunging into the water. The harsh voices of pirates shouting. Regardless of how often you've seen this spectacular attraction, it'll never cease to amaze you.
This imaginative masterpiece also features the image of Captain Jack Sparrow from Disney's live-action Pirates of the Caribbean film, as well as other interesting pirates. Before exploring other realms of adventure at Disneyland, you should pass by this attraction.
3. Peter Pan's Flight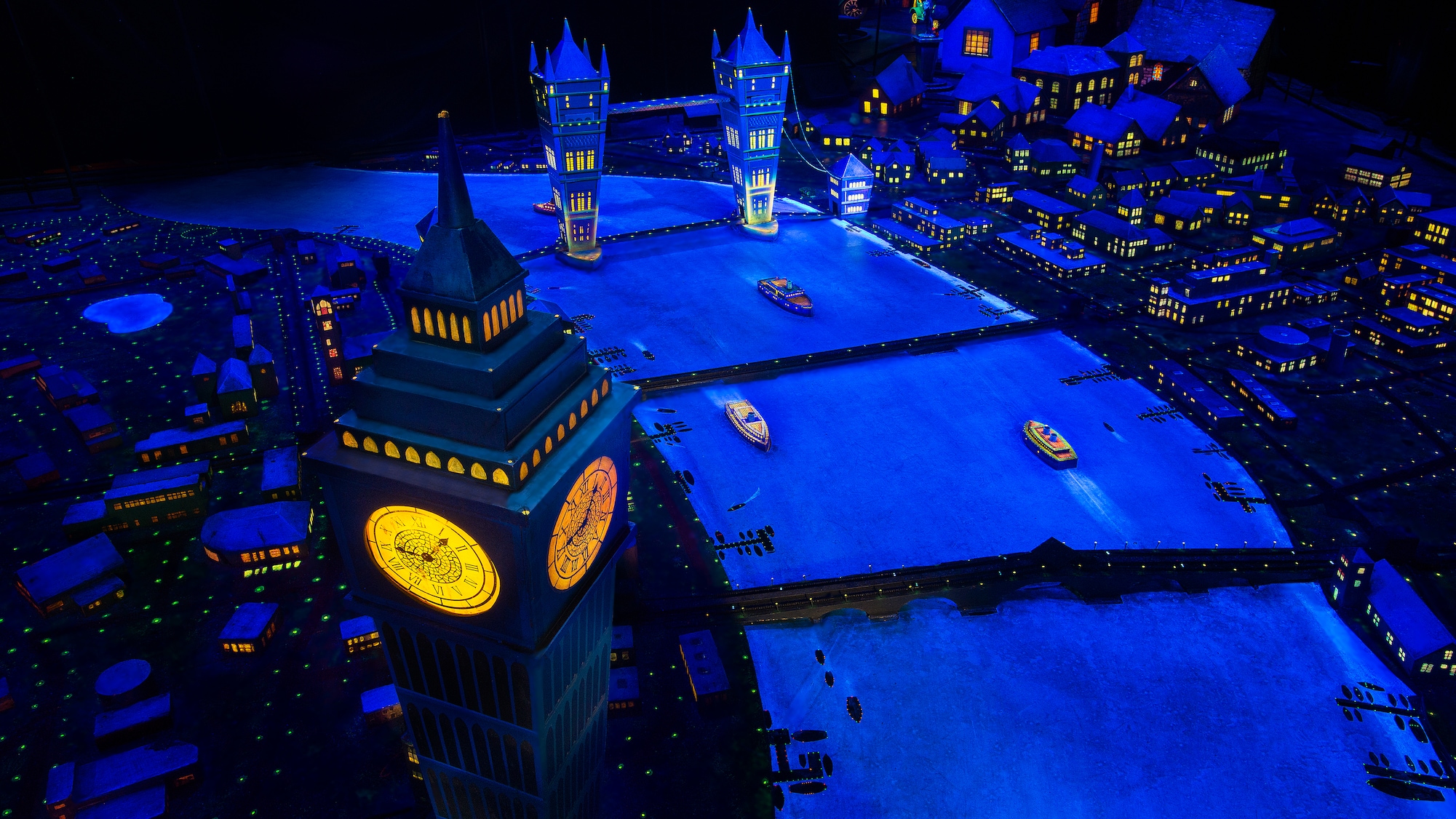 Peter Pan's Flight is a wonderful experience that pregnant women will love right from its queue. The queue is a mini-show where you can see paintings highlighting the movie's scenes.
Sail over London and into Neverland aboard a stunning pirate ship. Enjoy the view from high above the dark, starry sky as you observe Peter Pan and all his companions engaging in numerous adventures. Even in your third trimester, there is enough room to sit, making it the must-do attraction for expectant women.
4. Storybook Land Canal Boats
Storybook Land Canal Boats is another classic Disneyland ride suitable for pregnant women. You'll get on a leisurely outdoor boat trip around a canal that features small recreations of Disney animated film locales.
This ride is relaxing, calm, and perfect for viewing some of Disneyland's iconic locations as you journey through Storybook Land. Be keen not to miss some of your beloved characters, including Elsa Live, Aladdin, Alice, and many more.
5. Big Thunder Mountain Railroad
Explore the Old West mining village of Tumbleweed as you go back in time to the perilous days of the American Gold Rush! The Big Thunder Mining Company's train will take you across the mountain, valleys, and abandoned mine. The Old West-themed line will make you feel like you have entered the Wild West.
As you await to ride Big Thunder Mountain Railroad, you can explore the mountain's Mining Center, Explosives Magazine Room, and more through interactive activities at Disneyland. The ride will take approximately three minutes.
Keep in mind that newly pregnant women with a small bump can only ride this. 
6. Dumbo the Flying Elephant
Hop onto a flying Dumbo as he effortlessly raises you into the skies for a fantastic flight! An animated film inspires Disneyland's Dumbo The Flying Elephant attraction. It is the only ride you'll find in all six Disney castle parks worldwide.
If you're pregnant, this ride is for you as the queue is outdoors. As Dumbo soars in the air, you may experience the wind blowing your face and witness the views of Fantasyland. Circus music plays as the Dumbo rotates anticlockwise around the fountain. As you depart the attraction, there's a Dumbo replica where you can take photos.
7. Alice in Wonderland
Every expectant woman will love Alice in Wonderland as the pull-down lap bar offers ample space for a developing tummy. Explore the realm of the Walt Disney classic Alice in Wonderland for a thrilling adventure. The ride begins with you boarding your self-guiding caterpillar outside.
Upon going down the rabbit hole and entering Wonderland, you'll immediately realize that you are reliving the same tale as Alice herself. Visitors of any age or height can ride, making it accessible and enjoyable anytime. Once the ride takes you outdoors, you will enjoy the breathtaking sights of the park, like the renowned Matterhorn.
8. Buzz Lightyear Astro Blasters
Generally, fighting aliens would not be considered a healthy activity for pregnant women, but Buzz Lightyear's Astro Blasters makes it possible. Relax and take your blasters for an enjoyable time. Your spaceship provides ample space for boarding. The pull-down bar accommodates baby bumps with ease.
Use the joystick to rotate your spaceship around a full 360 degrees. Hunt for all the flickering "Z" targets and destroy them with your spaceship's laser cannon. The more strikes you get, the more points you accumulate. You'll complete the mission after you defeat Zurg.
9. Disney Railroad
Disney Railroad provides expectant women with a pleasant respite from waiting and walking. Besides transporting you through the park, this railroad takes you to four themed landscaped regions. You'll visit the Missouri, Mississippi, Columbia, and the Rio Grande rivers.
On Main Street lies the primary entrance to the famed Disneyland Railroad. This 18-minute spectacle serves as both transportation and entertainment. The Disneyland Railroad queue fluctuates depending on the train station you're queuing at. Every station provides a lovely perspective of the thematic land from where you're departing.
10. Finding Nemo Submarine Voyage
Finding Nemo Submarine Voyage is well-developed. Even if you're not a fan of the Disney-Pixar animated film Finding Nemo, you'll be astounded by the effects and scale. The ride doesn't move fast but is leisurely, like Pirates of the Caribbean.
Here, you embark on a submarine at a loading room beneath the Tomorrowland Disneyland Monorail station. Following a fast loop of the open-air lagoon, the submarine enters and goes through a waterfall to continue the basic Finding Nemo plot. Covered in shipwrecks and rocks, the screens have a natural appearance and let animated figures display three-dimensionally in the underwater realm.
11. Mad Tea Party
Although it's safe to ride in these teacups, only pregnant women with a tiny bump and those with a high tolerance should do so. The Mad Tea Party is a spinning ride based on Alice's Unbirthday celebration in Alice in Wonderland. This trip is usually thrilling, but it's truly magnificent at night.
The attraction consists of three clockwise-rotating turntables with six tea cups over each. These three turntables are positioned atop a larger anticlockwise-rotating turntable to create the ideal spinning ride. If you'd like your teacups to spin quicker, simply spin the wheel within the teacup.
12. Mr. Toad's Wild Ride
Mr. Toad's Wild Ride is a dark, meandering ride that travels through two-dimensional props and sets. There are a few interesting effects, but overall, it's technologically inferior to other Disney attractions.
Mr. Toad does not compare favorably to modern high-tech attractions, but many Disneyland veterans love it since it's one of the few original attractions still in operation. This ride might not suit all pregnant ladies, but it could be perfect if you love adrenaline thrills. You'll rest comfortably in a two-person automobile but be prepared for some rapid turns and twists.
13. Pinocchio's Daring Journey
Pinocchio's Daring Journey has the twisting and turns of a typical Mr. Toad's Ride but is also safe for expectant mothers. Before accessing the loading zone, the queue penetrates the structure and meanders around a bit.
Every car contains two rows and can accommodate four passengers. You'll ride through the attraction and drive past chambers depicting various movie scenarios. These include the marionette show by Stromboli, Monstro the whale, and Pleasure Island. All these scenarios add to the special effects like the holographic Blue Fairy and fiber optic fireworks.
14. Snow White's Enchanted Wish
Snow White's Enchanted Wish is the most recent reinvention of this famous Disneyland ride. This ride humorously guides visitors through the narrative of Snow White. With the recent modifications by Disney, this ride is more comfortable and enjoyable, making it ideal for pregnant women.
Most of the queue for this ride is located outdoors, offering breathtaking views of Sleeping Beauty's Castle. As visitors near the entrance to the inside queue, they'll come across a book containing the Snow-White story's prologue. You'll observe the next chapters of the tale depicted throughout the ride, in Snow White's chambers, and after the ride when guests exit the coasters.
15. It's a Small World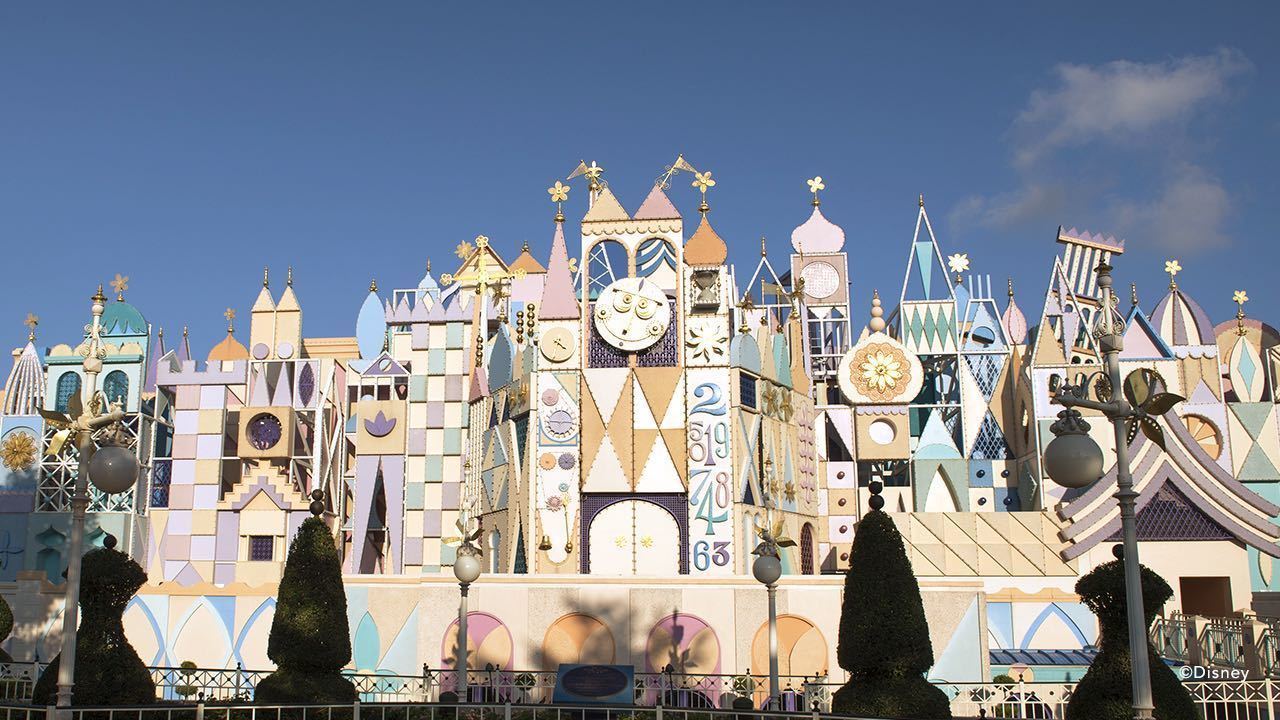 It's a Small World is a masterpiece at Disneyland based on one of the most popular songs ever. If you love this music, you'll enjoy this Disneyland ride even when pregnant. The sluggish boat ride has sung its hymn of global harmony since its introduction at the World Fair in 1964. It is a mid-century blockbuster adorned with patterns from Disney animator Mary Blair's vision.
Currently, Disney characters are gently interspersed with conventionally-dressed multicultural dolls. Nonetheless, the ride's brassy-yet-tinkling music, fanciful set pieces, and vibrant color palette make it the happiest ever.
16. The Little Mermaid – Ariel's Undersea Adventure
You can never go wrong with a fantasy ride even when pregnant, which makes The Little Mermaid – Ariel's Undersea Adventure a good pick. This lovely, classic experience leads you past Prince Eric's castle to a dank cave at low tide. You'll enter an awaiting boat and float to The Little Mermaid's wonderful moments and timeless music.
This ride takes about 15 minutes. You'll encounter many iconic characters from the film, including Ariel, who'll be singing "Part of Your World." Other characters you'll come across include King Triton, Flounder, the evil witch Ursula, and Prince Eric, who exchanges passionate glances with Ariel while rowing a boat.
17. The Many Adventures of Winnie the Pooh 
The Many Adventures of Winnie the Pooh is a family-friendly and enjoyable Magic Kingdom attraction based on the adorable Winnie the Pooh. During this ride, you'll meet some of your favorite characters in the Hundred Acre Woods, including Kanga, Piglet, Owl, Tiger, Eeyore, and Roo, on a stormy day.
Although it's a classic sort of attraction, Winnie the Pooh offers some intriguing elements, such as a photo of one of Mr. Toad's pals. The speed of the passenger car, some clean and basic special effects, and an ambient temperature make this ride perfect for pregnant women.
18. Toy Story Midway Mania
Toy Story Midway Mania is an engaging experience that whirls visitors around the attraction while they play vintage midway games presented by their beloved Toy Story characters. If you're expectant, this calm ride is ideal. Gamers earn points by aiming spring-action firearms at 3-D animated objects.
The ride lasts approximately five minutes. Occasionally, there are hitches after or between games, so it may take longer. Your points will display on the player's screen at the end of the ride, where you'll receive your "reward" from an animated stuffed animal.
19. Soarin' Around the World
Soarin' Around the World is one of Disney's most inventive and stunning rides. This ride is safe for pregnant women and provides a little more thrill. A domed screen provides visitors with a four-dimensional sense of traveling the world. Everyone can enjoy the beauty of the world's landscapes regardless of age, making it the ideal family vacation ride.
As the ride starts, you feel a rush of chilly air as your seat gets propelled into the air. As you travel over several countries, a massive screen appears before you. Across the many stages of the tour, the chamber fills with the odors and scents of various nations.
20. WEB SLINGERS: A Spider-Man Adventure
WEB SLINGERS is a highly interactive 3D attraction that places guests at the heart of the action. It best compares to the Pixar Pier attraction Toy Story Midway Mania! Like the Midway Mania's goals, the more Spider-Bots you smash, the higher points you earn.
Once you spot the Spider-Bots, flick your hands and fling webs, much like Spider-Man! The tech on this ride recognizes your hand movements and shoots the webs where you'd like them. The quicker you flick your wrists, the more spider webs you fling and the more Bots you trap.
21. Enchanted Tiki Room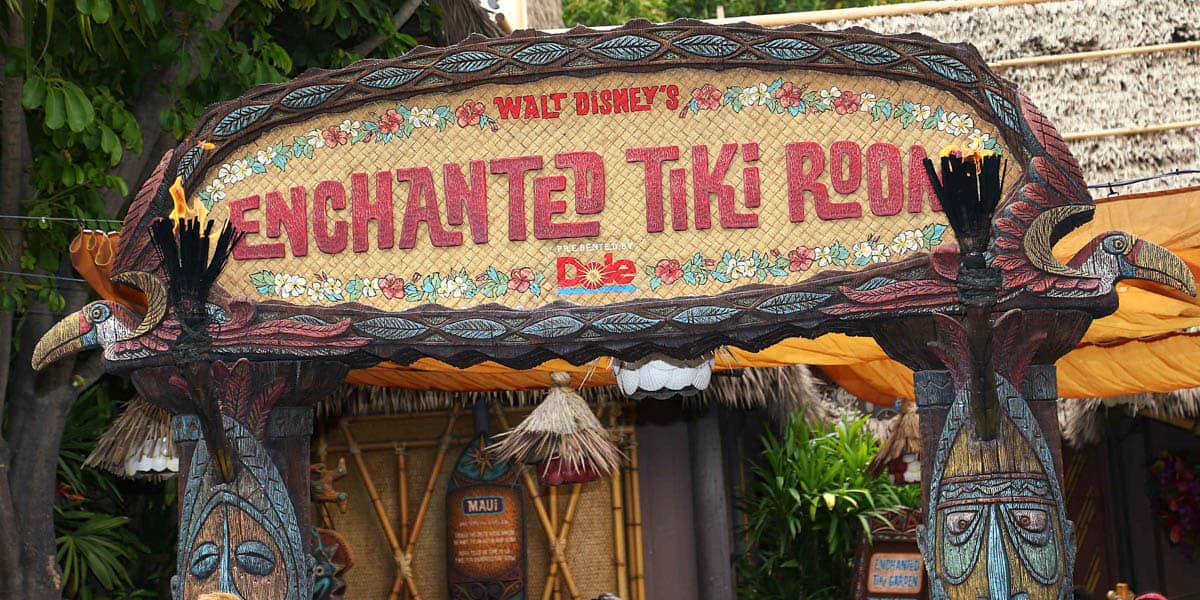 The delightful display of the Enchanted Tiki Room is more of a performance than a ride, but its quirky assortment of tropical flora, singing animatronic birds, and Polynesian tikis are worth a visit!
As you approach the tropical patio before the performance, you'll see the music and beauty to come. While you wait to experience and sing along with the birds, you'll be surrounded by sculpted totem poles that depict flaming torches, island gods, and lush foliage.
22. Space Mountain
Space Mountain may not be as fierce or exhilarating as contemporary roller coasters, but its general impact is more awe-inspiring and potent than a typical coaster without a theme. Even at midnight, exhausted parkgoers will wait in line to ride this indoor, practically dark roller coaster. As your rocket ascends through a series of illuminated tunnels, launch preparations on Space Mountain.
The anticipation rises till the music reaches a cosmic crescendo just as you receive your first view of the star-strewn blackness. You're catapulted downward onto a sequence of rapid drops and tight turns with a quick countdown. Although the ride barely exceeds 30 miles per hour, remember that not all pregnant women can get on this ride—newly pregnant women can, but they should be cautious.
23. Haunted Mansion
Haunted Mansion, though creepy, is a good ride for pregnant women. You'll experience a relaxing trip in an air-conditioned doom buggy. This spooky and haunting ride makes you feel frightened yet fascinated as you view floating heads, dancing ghosts, and something creepier every time.
Ever since its launch, Haunted Mansion has had only modest modifications, which means its original tale remains intact. A conveyor belt carries you in "Doom Buggies" from the parlor to the loft, then across a graveyard. In the house, the effects tend to be eerie, although those in the cemetery, like a phantom opera singer donning a Viking helmet, are humorous.
24. Casey Jr. Circus Train
Casey Jr. Circus Train is the perfect Disneyland train ride for pregnant women. This slow ride takes about three minutes for the train to go around Storybook Land's perimeter. As for kids, they can enjoy riding in animal cages.
Storybook Land has miniature versions of many iconic Disney animated films, including the palace of Agrabah, Cinderella's castle, and Seven Dwarfs' cottage. During your ride, you'll also see small plants, which are exquisite examples of Bonsai.
Enjoy the Ride
Being expectant doesn't prevent you from having a great experience at Disneyland! As discussed in this post, many Disneyland attractions are appropriate for pregnant women to enjoy. Try any of these rides for a breathtaking adventure the next time you visit Disneyland while pregnant.
More about our TFVG Author
A seasoned traveller, Dad, and avid sports tourist, James foundered The Family Vacation Guide to share his expert vacation experiences- especially when it comes to being a travelling family man.
Featured in Travel articles such as Travel + Leisure, TripSavvy and SFGate, you know you're reading some of the best vacation tips online.