There is no better example of a tropical paradise than St. Lucia. This island in the Caribbean will surprise you with its lush vegetation, magnificent beaches, and crystal-clear seas. St. Lucia is a small island, but it has stunning attractions.
From water activities to tours of historic plantations, the island has something for every family vacationer. To make your trip memorable, we've compiled a list of the best places to stay in St. Lucia for families with kids.
Cap Estate
Cap Estate can be the spot for you if you and your family are looking for a peaceful getaway. A fascinating variety of things to do, enjoyable for young and old alike, can be found here.
Cap Estate is packed with exciting activities for sports fans and beachgoers alike. It is home to several family-friendly hotels and resorts where you can relax with the kids after a day of sightseeing or other activities.
Things to Do in Cap Estate
Here are a few things you can enjoy in Cap Estate:
Go beach hopping around the northern coast. To visit the north shores of St. Lucia, Cap Estate is an excellent main base. Reduit Beach is the most well-known in the area and can be reached in about ten minutes by car.
Go scuba diving to shipwrecks. St. Lucia's northeastern shore is a popular diving spot because of the abundance of marine life. Throw on a suit and go to a reef in the form of a dozing dinosaur to swim with lobsters, barracudas, and eagle rays.
Play a few rounds at St. Lucia Golf Club. St. Lucia Golf Club is next to Cap Estate, making it easier to find the fairway. There is no other place to play golf on the island, and the golf course is up to championship standards.
Recommended Hotels in Cap Estate
Here are some of the recommended hotels in Cap Estate:
Belle Kaye. Up to 16 people can stay in comfort at Belle Kaye, a St. Lucia vacation rental that offers luxury apartments and a villa at an affordable price. The beautiful golden mile of sandy beach in Reduit is just a short walk away.
South Sea House. South Sea House is a vacation rental home in Cap Estate that looks out over a golf course and the ocean. It has a spacious sunny patio with an outdoor infinity pool, making it among the best places to stay in St. Lucia.
Rodney Bay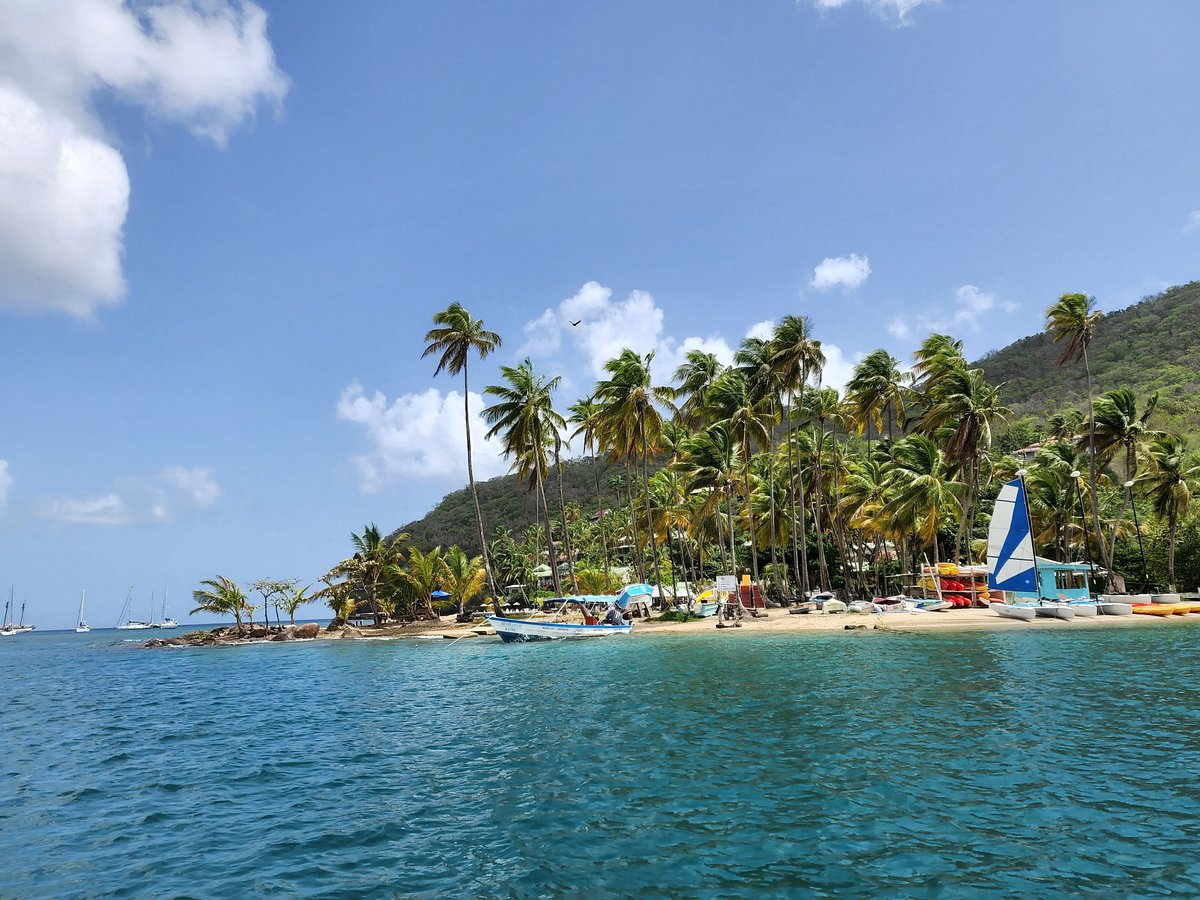 St. Lucia's tourist hub is located at Rodney Bay, established in the 1970s. It is named after British Admiral George Rodney for inflicting significant losses on the French Fleet during one of the numerous conflicts between the French and the English for control of the strategic island of St. Lucia.
There are many enjoyable places to eat and shop, such as a gym, spa, florist, and gift stores. The beach in Rodney Bay is among the best places to stay in St. Lucia. The beach is dotted with lodgings, eateries, recreational activities, and quaint beach bars.
Things To Do in Rodney Bay
Here are a few things you can enjoy in Rodney Bay:
Go to Jalousie Beach. Jalousie Beach, south of Soufrière, has calm, clear waters perfect for swimming. Travel to a remote island to see colorful fish and a thriving coral reef.
Explore La Toc Beach. La Toc is as idyllic as beaches get, with blue seas lapping over sandy beaches and palms providing welcome shelter from the noon sun.
Recommended Hotels at Rodney Bay
Here are some of the recommended hotels in Rodney Bay:
Bay Gardens Inn. Bay Gardens Inn is the perfect place for people looking for a tranquil tropical escape in St. Lucia. This charming hotel in the center of Rodney Bay Village is ideal for a romantic getaway thanks to its quiet garden, cozy rooms, and genuine island vibe.
The Landings Resort and Spa. The resort includes beachfront restaurants & bars, a gourmet restaurant experience, complimentary non-motorized water sports, a yacht marina, and a luxurious salon and spa.
Gros Islet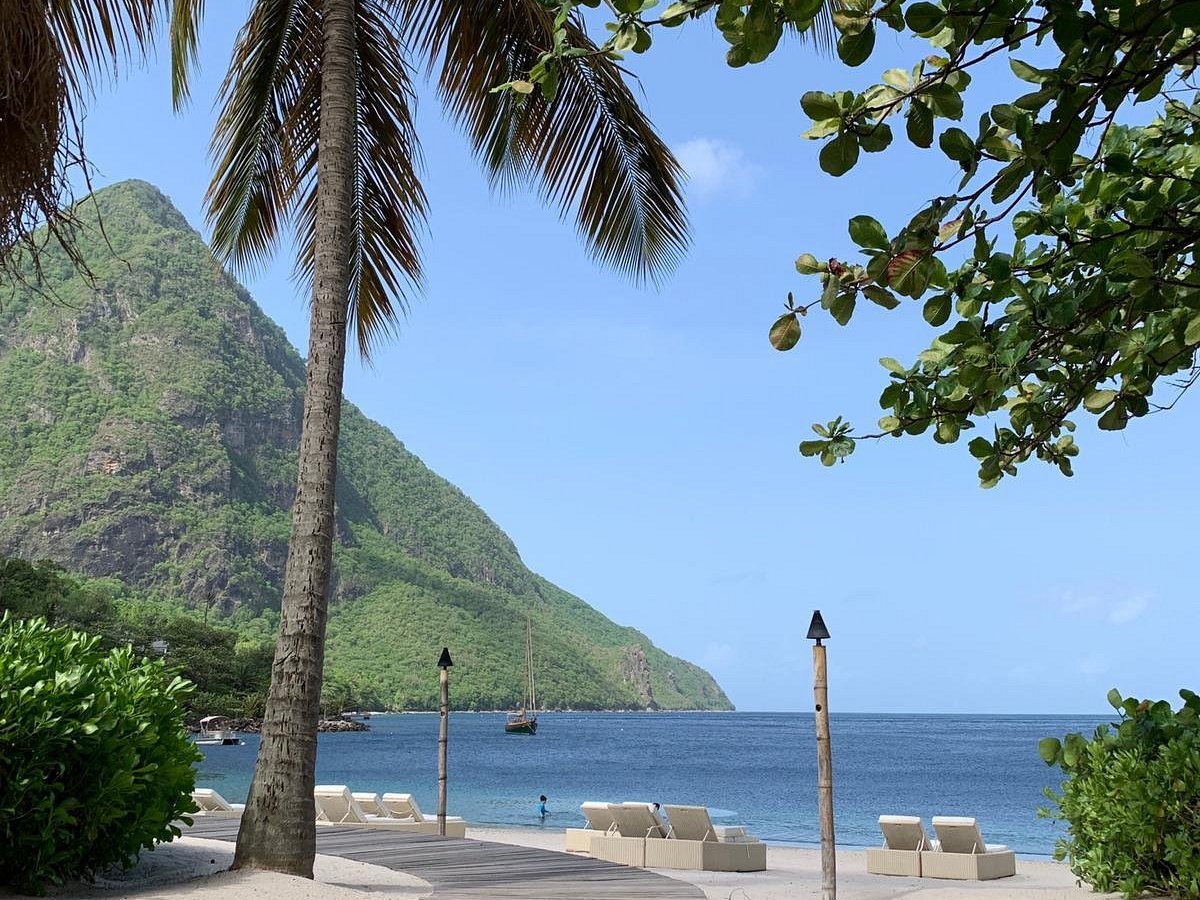 Gros Islet is the island that extends the farthest north from St. Lucia. The years have turned this once sleepy fishing town into a bustling tourist destination. The name of this island means "big land" in French.
St. Lucia's biggest district is well-named since it encompasses 101 square kilometers, making it the biggest of the island's ten administrative divisions. Gros Islet is the second most populous municipality, after only Castries, the capital. There's much for tourists to do and see at this prominent location.
Gros Islet is among the best places to stay in St. Lucia for families with kids. Bring the whole family to Reduit Beach, where you can enjoy a variety of water sports.
Take the muddy road to Cas en Bas Beach on the eastern coast, where you'll find the kite surfing facility. Take your children to St. Lucia's Splash Island Water Park.
Things To Do in Gros Islet
Here are a few things you can enjoy in Gros Islet:
Check out Splash Island Water Park. Splash Island is the first open-water sports facility in the Caribbean, and it's located on St. Lucia's famed Reduit Beach in the island's northwest. This Caribbean water park is a hit with families because of its various obstacle-course-themed attractions.
Visit Gros Islet Street Party. On Friday evenings, Gros Islet is filled with sizzling grills serving anything from smoky chicken and pig to the day's catch brought in by the town's fisherman only hours before.
Recommended Hotels at Gros Islet
Here are some of the recommended hotels in Gros Islet:
Windjammer Landing Villa Beach Resort. In this resort, you can get some swing practice at a local golf course, or you can explore the outdoors on one of the many eco-tours or hiking/biking paths.
East Winds, St. Lucia. Enjoy the chance to go scuba diving or snorkeling and learn more about the local waters here at East Winds, St. Lucia.
Anse La Raye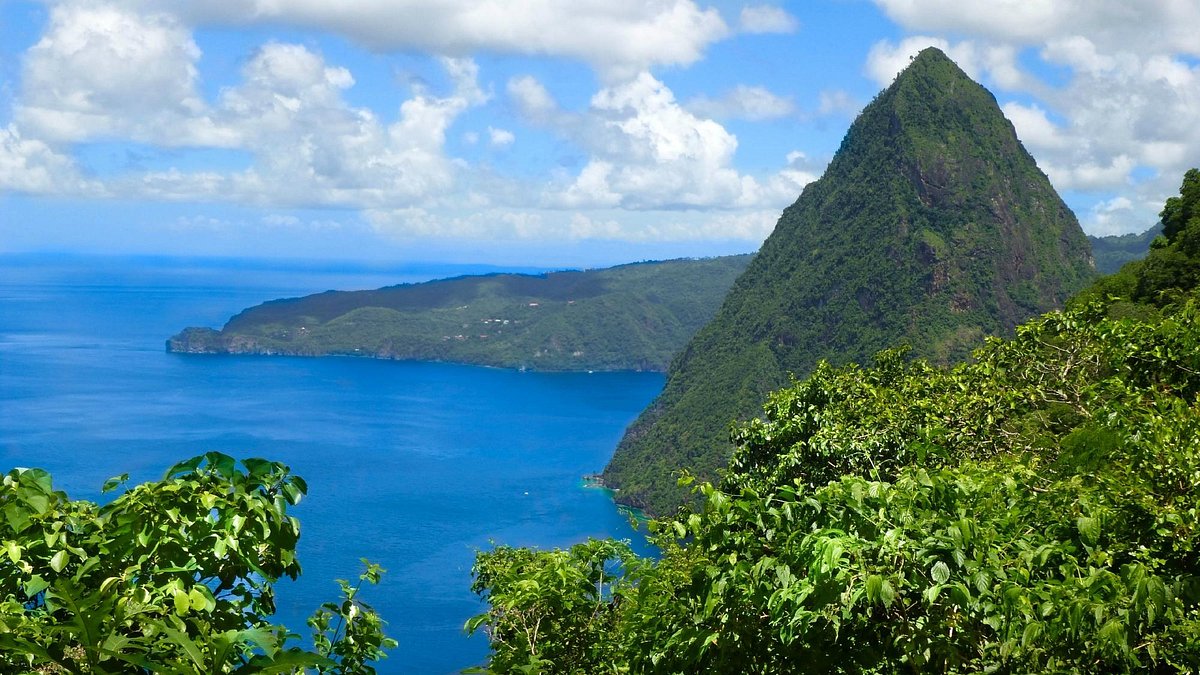 Anse La Raye, a little fishing community on the west coast, provides a glimpse of the genuine St. Lucia, with its modest harbor full of bobbing fishing boats, its clusters of old wooden homes nestled among palm trees, and its hills covered in banana plantations.
Colonial architecture from France and Great Britain can be seen in the village's homes and the Catholic church. Come witness the confluence of two rivers and two waterfalls.
If you're here on a Friday, you can join the locals for their weekly celebration, when fish is fried and live music is played all night long by the village bands.
Things To Do in Anse La Raye
Here are a few things you can enjoy in Anse La Raye:
Explore St. Lucia, Rain Forest. Anse La Raye offers excellent sports activities, and the St. Lucia Rain Forest is a beautiful place to explore. Visit the area's stunning beaches and local attractions on a stroll.
Visit Anse Cochon Beach. Anse Cochon Beach is the ideal place to look for if a relaxing family holiday is on your itinerary. You can also enjoy some of the best eateries in the country while you're here.
Recommended Hotels at Anse La Raye
Here are some of the recommended hotels in Anse La Raye:
Jade Mountain Resort. In a nutshell, the scenery is breathtaking. Besides the birds singing in the morning, sleeping in an open room is a beautiful experience here at Jade Mountain Resort. The excellent, helpful staff goes above and above to make your stay memorable.
Marigot Beach Club and Dive Resort. Amidst a verdant tropical rainforest, Marigot Beach Club and Dive Resort look out over one of the world's most stunning and unusual bays.
Marigot Bay
This beautiful stretch of shoreline can be found south of Castries along the island's central western coastline. It epitomizes the stereotypical Caribbean with palm trees, moored sailboats, and white sand beaches.
Travelers often use the word "romantic" to describe their time in Marigot, and the island is much more peaceful than the always-bustling Reduit, making it an ideal getaway.
Relax on the beach in front of the luxurious Marigot Bay Resort and watch the superyachts come and go from the little harbor in the bay. When you've spent enough time in the sun, explore the neighboring mangroves in a kayak from one of the bay's restaurants or businesses.
Things To Do in Marigot Bay
Here are some of the things you can enjoy in Marigot Bay:
Try out the Shashamane Experience. Marigot, Soufriere, and Rodney Bay are the perfect starting points for a custom land or water tour of St. Lucia. You can snorkel at the reefs' famous coral reefs, explore secluded beaches, fish in the warm waters of the Caribbean, or have a cookout on the sand.
Visit the Bateau Mygo Sailing Charters. The trip will surely be memorable for everyone in the family. Go snorkeling, fishing, or sightseeing here. Or maybe you will see a sea turtle or flying fish.
Recommended Hotels at Marigot Bay
Here are some hotels in Marigot Bay:
Marigot Bay Resort and Marina. Water sports are plentiful at Marigot Bay Resort and Marina, and they have something for everyone, from solo travelers to large groups. There are many ways to experience the Caribbean's azure seas, and they provide access to them all, from sightseeing cruises to sunset fishing excursions to scuba diving and kayaking.
Zoetry Marigot Bay. There is no better place to stay on the island than at this hotel, which has a breathtaking vista from one of the island's most desirable spots. If you want a relaxing spot for your family, Zoetry Marigot Bay is for you.
Dennery
Less massive urban centers have a certain charming quality. Whether you're just passing through or planning to spend some time here, Dennery will win your heart. There are many amazing sights and experiences here to enjoy.
The Dennery Seafood Fiesta, held every Saturday, features some of the best St. Lucian cuisines and draws a large crowd. Other nearby attractions include the Frigate Islands Nature Reserve, a nesting ground for marine birds, and the 20-meter-high Sault Falls on the Dennery River.
Fond D'Or Heritage Park, where concerts and other events are often hosted, is another option for those searching for natural beauty.
Things To Do in Dennery
Here are some of the things you can enjoy in Dennery:
Check out Gros Piton. South of Soufrière on the island of St. Lucia is where you'll find Gros Piton. This stunning cone-shaped peak is connected to the smaller Petit Piton through a ridge along the island's interior. The Twin Pitons are so remarkable that they have been designated a World Heritage Site by UNESCO.
Visit Anse Chastanet Beach. Stop at the stunning Anse Chastanet Beach in the southwestern part of the island, and enjoy the island's lush tropical surroundings, incredible vistas, deep blue ocean rich in coral reefs, and nearly black sand.
Recommended Hotels at Dennery
Here are some hotels in Dennery:
Coco Palm. After enjoying a meal at one of the two restaurants, guests can unwind with a spa treatment like a massage or facial. The hotel also has a fitness center, a bar, and a pool outside.
Coconut Bay Beach Resort & Spa. When you stay at the all-inclusive Coconut Bay Beach Resort & Spa, you'll have everything you need for a fun day at the beach, including snorkeling, body boarding, surfing, and windsurfing, right at your fingertips.
Castries
Castries is a must-see for every tourist in St. Lucia, thanks to the city's abundance of attractions, from stunning natural features and beaches to fascinating historical sites. Activities abound, whether you like the great outdoors or would rather see the sights of the city.
About a third of the island's inhabitants make their home in Castries, also home to its main seaport. The city's elegant blend of French and British architecture beautifully preserves the island's historical legacy.
Things To Do in Castries
Here are some of the things you can enjoy in Castries:
Check out Eudovic's Art Studio. The incredible, detailed sculptures of Vincent Joseph Eudovic are on display here. As a native and lifetime resident of St. Lucia, Eudovic has become widely recognized as the island's preeminent sculptor.
Visit Immaculate Conception Church. This church is a magnificent old building with a unique wooden ceiling and charming stained glass windows. It's a beautiful, charismatic building full of atmosphere and grace.
Recommended Hotels at Castries
Here are some recommended hotels in Castries:
Stolen Time by Rendezvous. Guests at StolenTime by Rendezvous can participate in water sports, including snorkeling, scuba diving, and even sailing, without ever leaving the resort. Guests can cool down in one of three outdoor pools and rejuvenate with Swedish massages and facials in the spa.
Villa Beach Cottages. In the summer, guests can cool down in one of the two outdoor pools, while in the winter, they can unwind in the spa tub. This Colonial hotel has a children's pool and a patio, and each room features a refrigerator and microwave.
Pigeon Island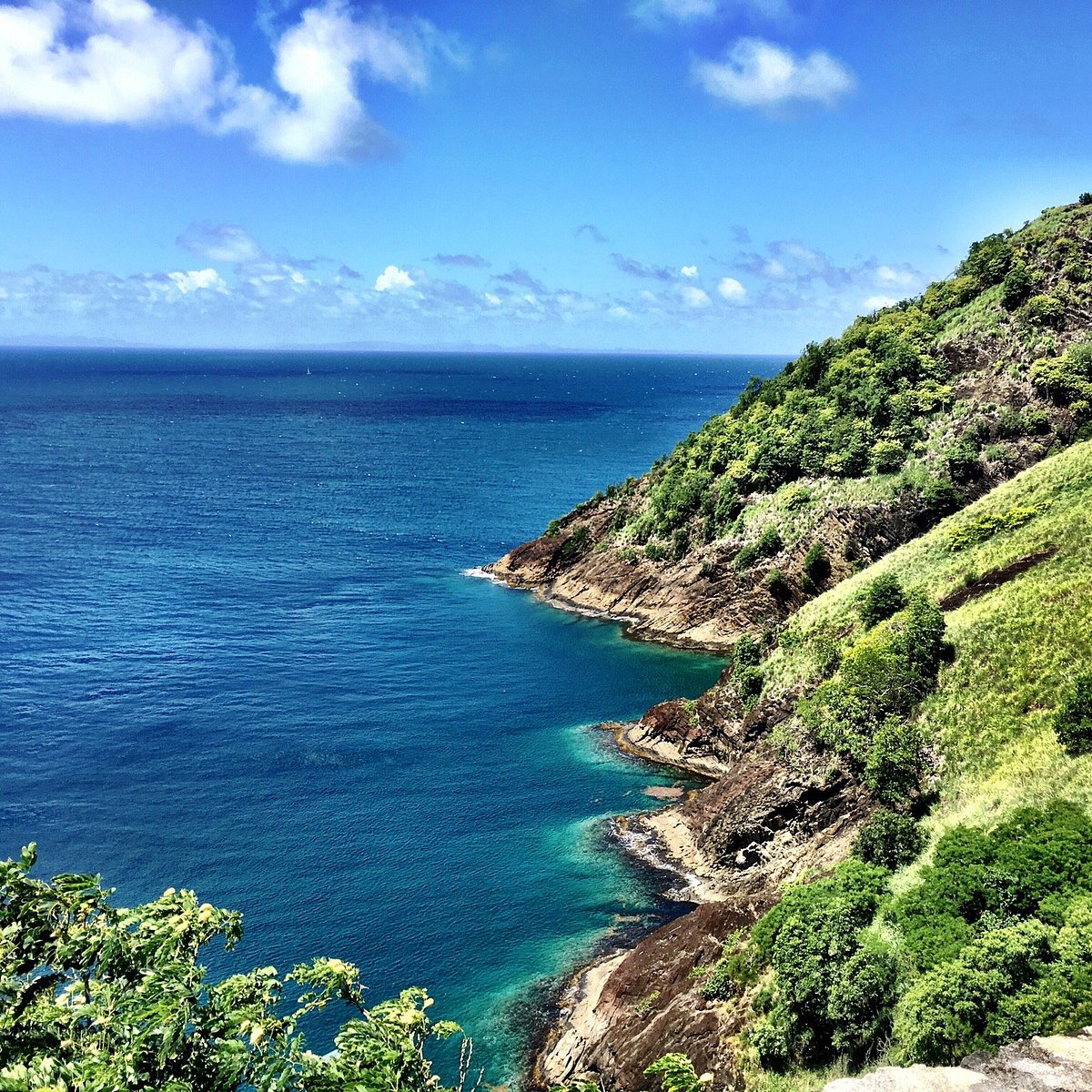 Pigeon Island is a massive area with plenty of greenery, footpaths, fort ruins, beaches, and two summits accessible by hiking routes. The island was given its name from the rock pigeons that settled there. Some of Sri Lanka's most pristine coral reefs are in this nature reserve.
The 44-acre site is both a museum and a protected natural area, so there is much to see and do there. The whole region is lush with greenery, and the beach is completely unspoiled.
Things To Do on Pigeon Island
Here are some of the things to do on Pigeon Island:
Go snorkeling. Like the rest of St. Lucia, Pigeon Island is excellent for snorkeling. The island is close to a reef where snorkelers can enjoy themselves. Snuba and sea hiking are two other activities you might try. It's also where you can wear a giant helmet and explore under the sea.
Try hiking. The National Park is a popular destination for hikers. Hiking routes lead to scenic overlooks, where you can take spectacular vistas.
Recommended Hotels at Pigeon Island
Here are some hotels on Pigeon Island:
Pigeon Island Beach Resort. The Pigeon Island Beach Resort can be found just north of Trincomalee City. The resort offers a gym and an outdoor swimming pool, and its rooms and suites all have individual balconies.
Sandals Grande St. Lucian. Sandals Grande St. Lucian has some of Saint Lucia's quietest seas. Located on a peninsula, visitors can take in vistas compared to postcards, with volcanoes seemingly rising out of the turquoise water.
Soufriere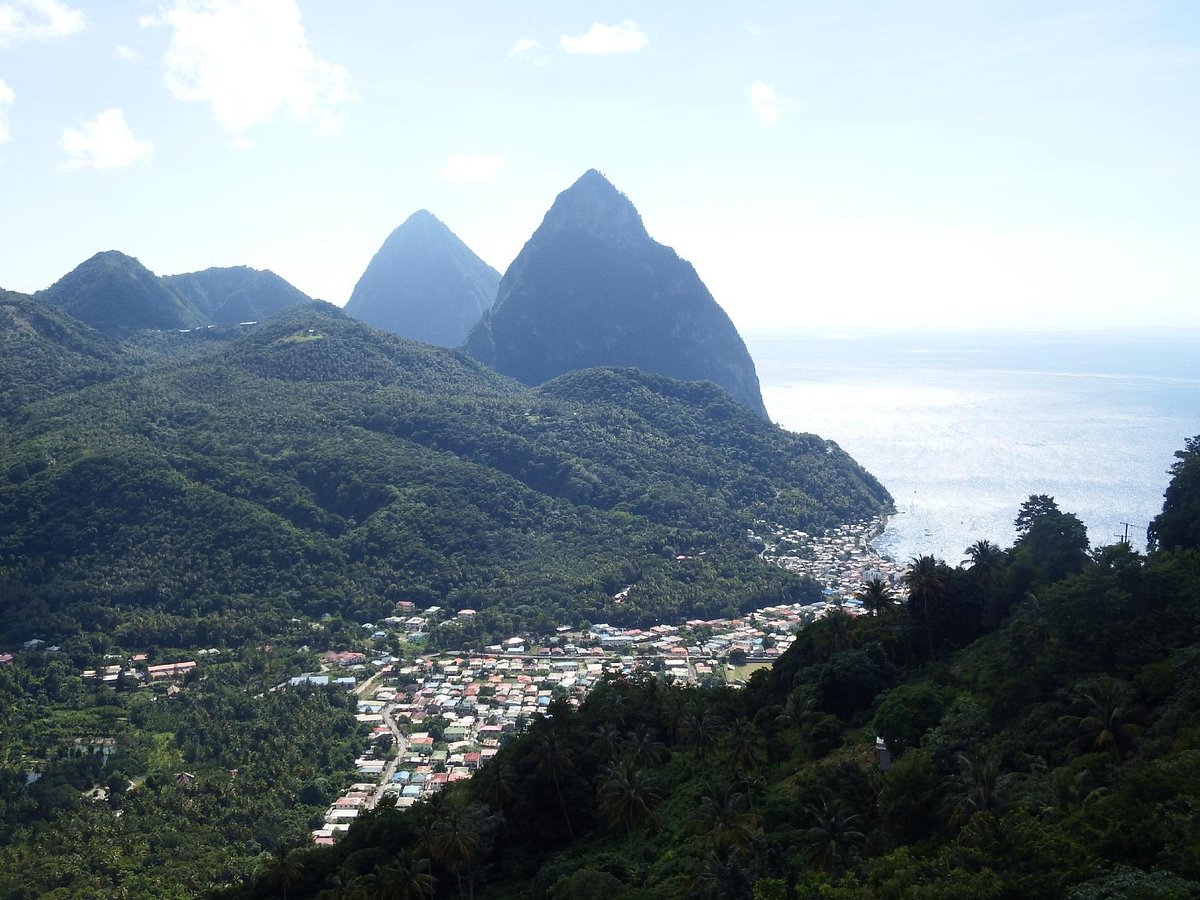 Soufriere is a lovely town that can be reached from St. Lucia's Hewanorra International Airport in about an hour. Soufriere, the island's former capital is packed with exciting attractions, making it one of the best places to stay in St. Lucia.
Gros Piton and Petit Piton, the famous pair of dormant volcanoes rising from the pristine Caribbean, can be seen from Orlando's airy upper balcony. Of course, little sights and activities are just as important.
Luxurious villas are available for rent, some with panoramic views of famous landmarks like the Pitons.
Things To Do in Soufriere
Here are some things to do in Soufriere:
Visit the Diamon Falls Botanical Gardens. Stop by here if you're in search of some quality time with Mother Nature and a chance to get up and personal with the native flora and animals. In addition to the soothing mineral baths, the grounds have winding walks adorned with colorful flowers and stately trees.
Climb the Pitons. One of their native guides should be brought along if you ascend the Pitons. Not only can they assure your safety, but they can also educate you about the local flora, wildlife, and historical landmarks.
Recommended Hotels at Soufriere
Here are some recommended hotels in Soufriere:
Fond Doux Eco Resort. This French colonial estate home is a UNESCO World Heritage Site located at Soufriere on St. Lucia. The outdoor pools at the Fond Doux Eco Resort have three levels: waterfalls and a pavilion for relaxing in the sun. All the cottages are individually designed and decorated with tropical motifs and bright colors.
Rabot Hotel from Hotel Chocolat. If you're looking for a place to unwind, unlike anywhere else on Earth, look no further than the Rabot Hotel from Hotel Chocolat. You'll feel at one with nature and liberated here.
Choiseul
In the southwestern part of St. Lucia, Choiseul is only one of the numerous settlements contributing to the island's overall beauty and abundance. It's among the best places to stay in St. Lucia. As a result of its industrialization and natural beauty, Choiseul has evolved into a modern, progressive town.
The name Choiseul is derived from the English word "selected," The Choiseulians have always followed a highly traditional and hardworking lifestyle. It's the best place to get authentic St. Lucian handicrafts, including pottery, baskets, and boats.
Choiseulians make a living farming, fishing, and manufacturing crafts, but they also excel in various other fields.
Things To Do in Choiseul
Here are some of the things you can enjoy in Choiseul:
Visit the Choiseul Art Gallery. Pieces of the St. Lucian landscape art, prints, greeting cards, and other souvenirs manufactured on the island can be found at the Choiseul Art Gallery.
Learn history at La Maison Creole. La Maison Creole is St. Lucia's biggest and most genuine museum of artifacts. In it, you can find a boat, along with tools, ceramics, furniture, craft, a model of a traditional home, wealth, musical equipment, toys, and more.
Recommended Hotels at Choiseul
Here are some of the recommended hotels on Choiseul:
The Pink House. At The Pink House in Choiseul, guests can enjoy complimentary WiFi and sea views, in addition to the property's garden, patio, and café. The property has free private parking and is located in an area famous for outdoor pursuits, including hiking and scuba diving.
Vista del Piton. Vista Del Piton is a great place to stay if you want to get away from it all and yet be close to everything the island offers since it is located inside the UNESCO World Heritage Site.
Guests can enjoy pick-your-own tropical fruits and veggies on the resort's 6 acres of farmland, which also has a picturesque farm-to-table beachfront dining area.
Laborie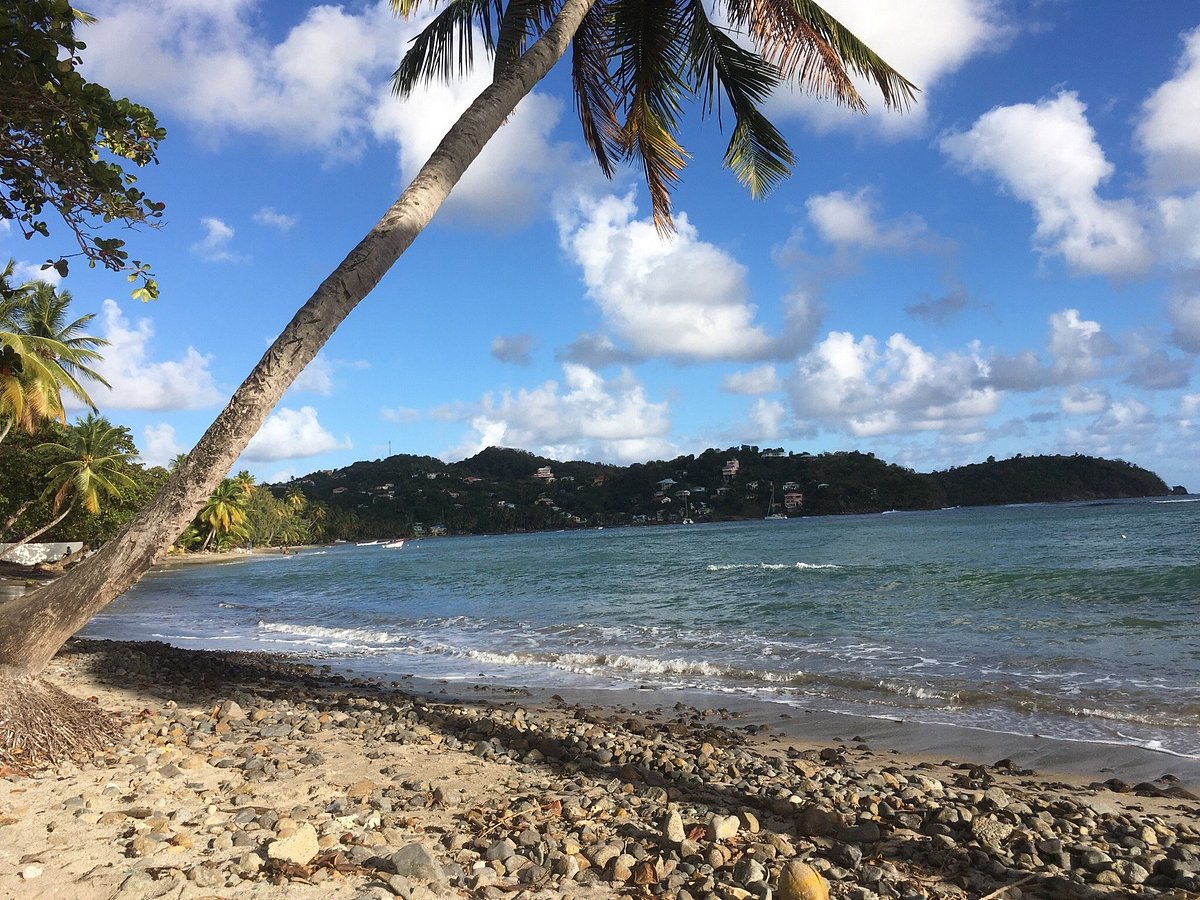 Like many other cities and municipalities in St. Lucia, Laborie has a rich past and an exciting future. Laborie, often known as "The Lab" by locals, is admired for its attractive combination of historic and contemporary features.
Despite its rapid modernization, Laborie's fishing town has maintained its unique culture and history. The Laborians are ambitious and diligent people who have made significant contributions to many fields, including education, athletics, agriculture, fisheries, art, and politics.
Things To Do in Laborie
Here are some things you can enjoy in Laborie:
Relax at Laborie Beach. The hamlet and bay here are stunning, and there aren't any crowds of visitors to ruin the experience approximately twenty-five minutes from the domestic terminal. Consider including it on your St. Lucia itinerary.
Visit the Rudy John Beach Park. North of Laborie Bay, you can find this stunning stretch of sand. Laborie, a sleepy fishing town on St. Lucia's southwestern coast, is the ideal destination for anyone seeking an authentic Caribbean experience.
Recommended Hotels at Laborie
Here are some recommended hotels at Laborie:
Palm View. In Laborie, about 300 meters from Rudy John Beach, you'll find Palm View, a resort with a communal lounge and a balcony. It offers rooms with its own bathroom in a contemporary, roomy, self-catering Caribbean house in a genuine fishing hamlet.
Balenbouche Estate. With its two secluded coves, onsite trails, and expansive historical grounds, Balenbouche Estate offers vacations and retreats off the beaten path within 20-30 minutes of the islands' most beautiful natural beaches and attractions.
Micoud
Located in the Micoud District on the south coast of St. Lucia, Micoud is home to approximately 2,700 people. St. Lucia's 18th-century French administrator, Baron de Micoud, inspired the town's name. Latille Waterfalls and Gardens, among other renowned destinations, make it a must-see.
Things To Do in Micoud
Here are some things you can enjoy in Micoud:
Visit the Latille Waterfalls and Gardens. There is a natural pool and trails to trek through at Latille Waterfalls and Gardens. Many different kinds of plants and trees find refuge in the gardens that surround the waterfall.
Sign up for ATV Paradise Tours. Visit this stunning private plantation and enjoy the great outdoors. The ideal method to get away from the hustle and bustle of the city. In addition to the sugar mill ruins, we also offer tours of the surrounding farm.
Recommended Hotels at Micoud
Here are some recommended hotels on Micoud:
Villa Colibri. This villa in Micoud is conveniently located among the city's top sights and restaurants. Offering a garden, a patio, and a pool, Villa Colibri is an excellent choice for your stay in St. Lucia.
Juju's Cottage. Around 500 meters from Rudy John Beach, Juju's Cottage offers accommodation with a BBQ, a balcony, and stunning sea views. There is a free private parking lot and a patio at this apartment, located 300 meters from Laborie Beach.
Vieux Fort
Vieux Fort, located near the island's extreme southern tip, has been pivotal for St. Lucia for generations. It's one of the best places to stay in St. Lucia for families with kids.
A significant sugar producer in the 18th and 19th centuries, Vieux Fort also saw use as a World War II airport thanks to the Beane Army Airfield. Due to later expansion, the airstrip is now Hewanorra International Airport, the island's primary airport.
The environment-friendly Maria Islands are just off the coast of Vieux Fort. Still, the city is also home to other notable attractions, such as George Odlum National Stadium, a seaport, beautiful beaches, a horse racing track, a big hotel, and a distinct agricultural and cultural character.
Things To Do in Vieux Fort
Here are the things you can enjoy in Vieux Fort:
Try deep-sea sport fishing in St. Lucia. Experience the thrill of deep-sea fishing in the Caribbean with Island Routes. The chances of catching a yellowfin tuna, wahoo, or white marlin are pretty good.
Experience a private Caribbean beach horseback ride. Take a beautiful two-hour ride down the Atlantic coast of St. Lucia and take in the breathtaking scenery. You can see the countryside, with grazing cows and rolling hills, and maybe even get a glimpse of a fisherman going about his day.
Recommended Hotels at Vieux Fort
Here are some recommended hotels at Vieux Fort:
Tet Rouge Resort. Tet Rouge is a lovely retreat in St. Lucia, a stunning island in the Caribbean. Guests staying in one of our six units with a view of the sea will appreciate the large terraces that gaze out over the crystal-clear waters of the Caribbean.
The world-famous Pitons, stunning beaches, gushing waterfalls, lush gardens, and chocolate-making estates are all within easy driving distance.
Sugar Beach, A Viceroy Resort: On the island's beautiful Caribbean shore, Sugar Beach, A Viceroy Resort is nestled within more than 100 acres of the tropical jungle. There's plenty of room for families and couples alike to enjoy the resort's two lovely white sand beaches and delectable riverfront restaurants.
FAQs
Here are some of the most frequently asked questions about St. Lucia:
Is St. Lucia worth the visit?
St. Lucia is beautiful because of its stunning scenery, fascinating history, and kind and welcoming people. If you're traveling to St Lucia, it will help to know how they do things daily.
Do they speak English in St. Lucia?
English is their official language. However, more than ninety-five percent of people in St. Lucia are fluent in French Creole, often known as Patois.
Is it safe to travel to St. Lucia?
Despite the high crime rate, St. Lucia remains a safe destination for families. This Caribbean island has plenty of places to stay, from all-inclusive resorts to hotels to Airbnb, so you and your family can have a relaxing and enjoyable vacation.
Wrapping Up
St. Lucia, a country in the Caribbean, is famous for its breathtaking scenery, picture-perfect beaches, delicious West Indian food, diverse flora and fauna, and luxurious resorts. With our list of the best places to stay in St. Lucia for families with kids, make this the day you finally visit this stunning Caribbean paradise.
More about our TFVG Author