The Caribbean is a great place to take kids because it has so many different kinds of islands, from Grace Bay beach, and volcanic Saint Lucia to the sandy, easygoing Antigua. This Island is fun for everyone in the family, no matter the ages. Each island has unique features that make it a great place to hang out with friends or family and have fun. In the Caribbean, there are many different places to stay, and everyone in the family can enjoy something: warm weather, calm water, and beautiful beaches.
Choose one of the best Caribbean islands and get ready for a journey. You can take sailing lessons in the stunning British Virgin Islands, zipline through the jungle in Saint Lucia, or have a picnic on one of Antigua's 365 beautiful beaches.
Whichever of the various Caribbean destinations you pick, this article is a very helpful guide to aid your family's vacation to the Caribbean. Keep reading to learn all you need to know to have the best time during your family getaway in the Caribbean.
3 Reasons Why the Caribbean is the Perfect Family Vacation Destination
Beachside Activities
For families who like relaxing on the beach or participating in water sports, the Caribbean islands provide the ideal blend of the exotic and the familiar. All of the islands are fantastic for families. Some hotels provide special amenities for children to ensure that they have just as much pleasure as their parents. A classic Caribbean beach has soft, fluffy sand and quiet, warm waves that are perfect for playing in. And when you go into any restaurant, you'll find a special children's menu waiting for you.
Island Visits
The most challenging aspect of family vacations in the Caribbean is deciding which islands to visit. To help you limit your choices, consider your children's tastes and interests. Do they just want to spend all day in the water and sand? If they don't have something planned for every day, would they drive you crazy? If you and your brood would like a vacation with a kids' club and activities for all ages, consider Curacao, a seven-mile beach, or Grand Cay.
Great Weather and Luxurious Resorts
The warm climate and luxurious resorts of the Caribbean are well-known. Spending time here with your loved ones will be an experience you will always cherish. Caribbean islands are home to some of the world's most famous beach resorts, and the greatest part is that you can have a good time there without breaking the bank.
When's the Best Time to Visit the Caribbean with Kids?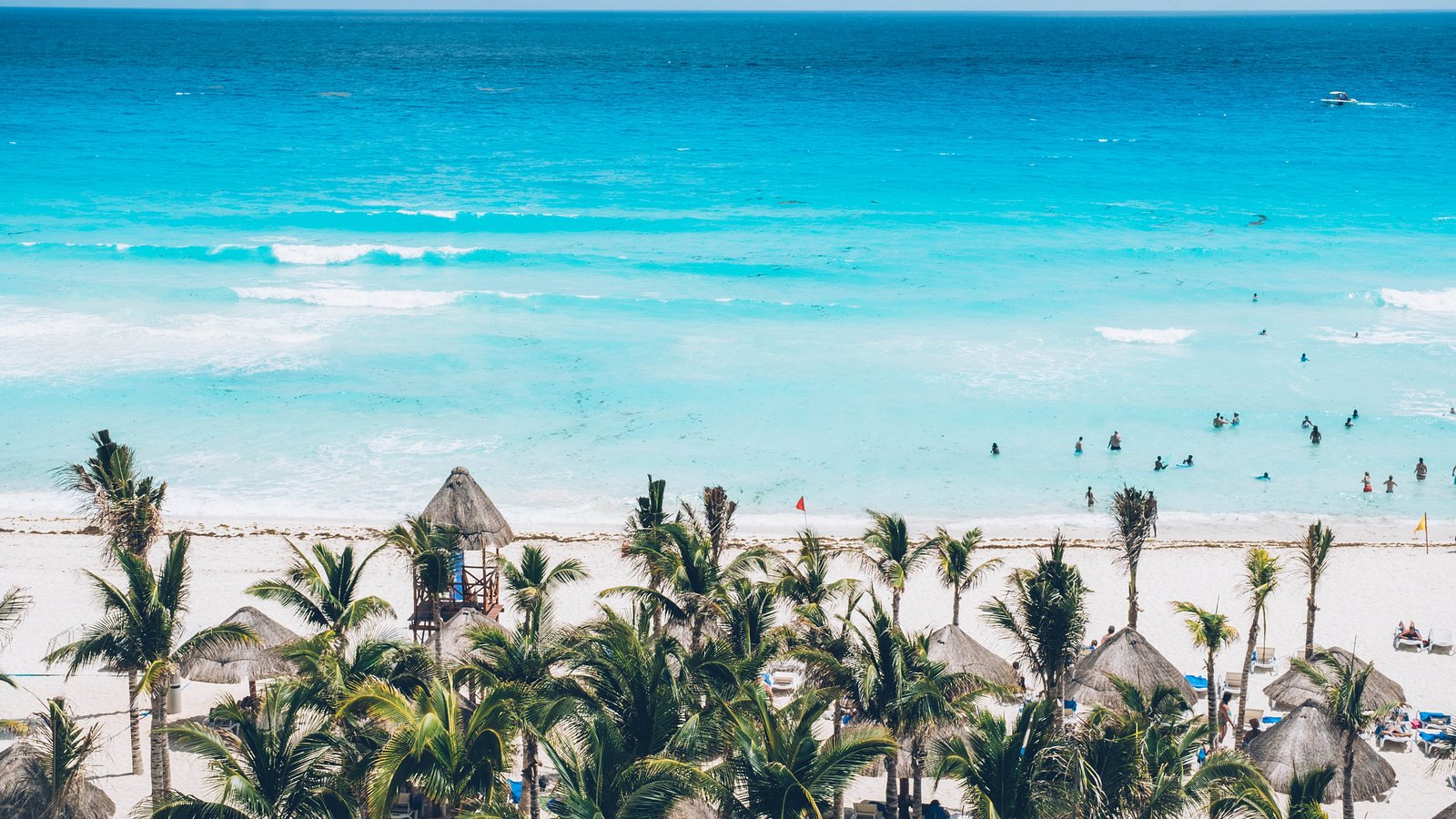 It's best to take kids to the Caribbean in the summer when it's warm and there are lots of fun things to do.
When planning a family trip, you should think about the kids' ages, when they go to school and their general level of comfort.
Young kids, especially babies, may be easier to travel with than older kids because they can adjust to new places and routines more quickly.
For the sake of your school-aged children, who may have a harder time getting used to a new routine, try to plan your vacation around a holiday or break from school.
Summer is often a great time to take a family trip because the weather is warmer and the days are longer.
What's the Weather in the Caribbean Across the Year?
Year-round temperatures in the Caribbean islands hover around 28 degrees Celsius (82 degrees Fahrenheit) due to the region's tropical climate. As part of the hurricane season, the Caribbean has the most rain and the warmest temperatures in the summer.
Unlike most Caribbean islands, the ABC Islands don't get much rain during the summer. On average, less than a milliliter falls each month, and temperatures rarely go above 35 degrees Celsius.
Even though June, July, and August are the official months of hurricane season in the Caribbean, most of the rain falls in short bursts in the afternoon.
Rainfall in the Caribbean varies from island to island. However, most places have a lot of rain during the fall season.
What's the Perfect Length of Time to Spend on a Caribbean Vacation?
How long your trip is will depend a lot on what kind of vacation you choose. Where people spend their time on the island depends a lot on how many people are there and what kind of experience they want
There are a few factors that should determine how long you spend on a vacation trip. These factors also apply to a holiday trip to the Caribbean. A few of these factors are;
Holiday Budget
How long you stay will depend mostly on how much money you are willing to spend. Some Caribbean islands are quite expensive, so doing the math now can save you a lot of trouble later.
Food, drinks, shopping, activities, and lodging will all cost more than they would in a country that doesn't have as many tourists. This is because the nation imports so many commodities, which increases living expenses. Depending on your tastes, you could expect to spend an extra $400 per day on other things.
The Season You Travel
The length of your trip could also be affected by the weather, which usually depends on what time of year you go.
Between December and April, the weather is at its nicest and there are the most tourists. People who travel around this time may expect the weather to be warmer and less likely to rain. This affects all kinds of travel expenses, like boat trips, resorts, airfares, and rental cars. If you're willing to risk getting caught in a storm and travel during the rainy season, you might save money and have more places to stay and reservations to choose from.
Your stay length is entirely determined by your availability and financial situation. It is recommended that first-time visitors to the island spend at least two weeks there. Visitors who are coming back should plan to stay between one and two weeks. A relaxing trip to the Caribbean should last at least a week.
The Best Things to do with Kids in the Caribbean
Try out these fun activities with your kids during your Caribbean vacation trip;
Ziplining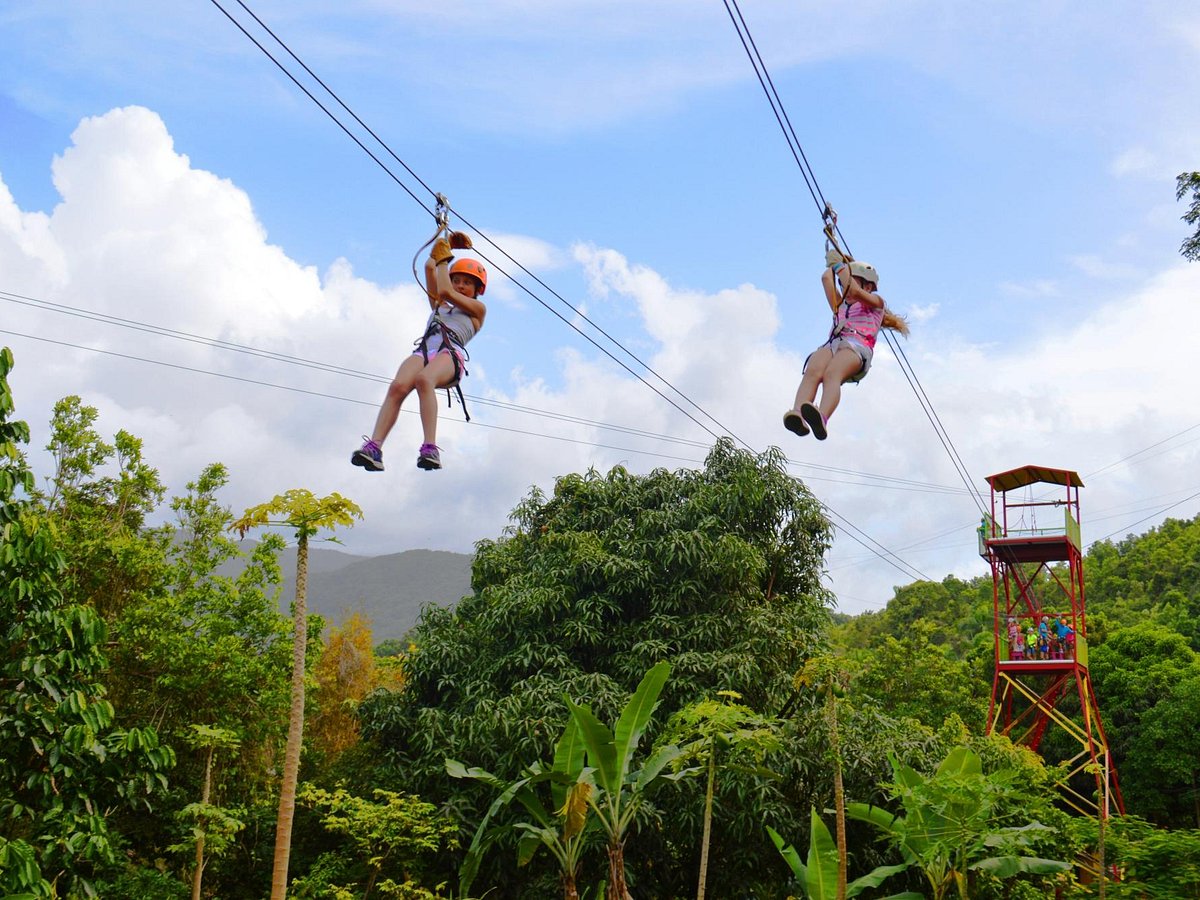 Families love going on tours that let them zip around the Caribbean. They'll have a great time flying at high speeds over the tropical jungle and eco-friendly wetlands.
At adventure parks, you could find zip lines if you were traveling with kids. In most places, kids have to be at least five to six years old to ride the zipline, and they have to be a few years older to ride it by themselves. Make sure to check before you start.
Learn About the Native Animals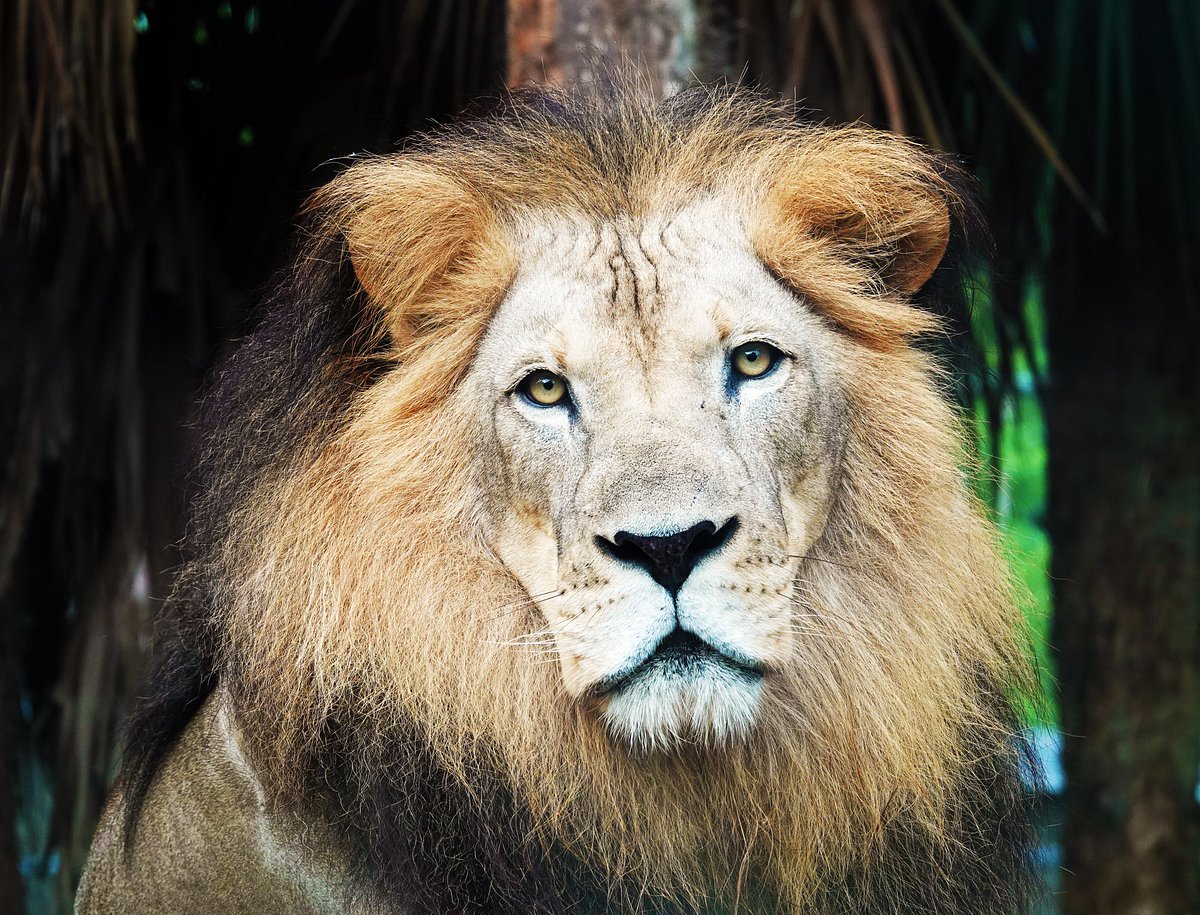 One of the best parts of any Caribbean vacation is getting close to wild animals. Kids of all ages love to see the strange and wild animals that live on these islands.
Under the water, there is a lot of tropical fish to find, but that's not all. The tropical seas of the Caribbean are filled with a variety of kinds of marine life, like dolphins, sea turtles, starfish, and even reef sharks. Land-based wildlife reserves and parks are home to monkeys, flamingos, alligators, and a lot of other species.
Visit Caribbean Theme Parks
Families can have fun at some kind of theme park in any Caribbean destination they choose. It's a fun day trip for the whole family, and there are fun waterfall parks and adventure theme parks to choose from.
Both Aquaventure Atlantis in the Bahamas and the Coral World Ocean Park are great places to go for water parks. In Puerto Rico, the Faro and Historical Park of Arecibo is a pirate-themed theme park. All of the activities with a pirate theme will set your kids' minds sailing for fun and excitement.
Water Trips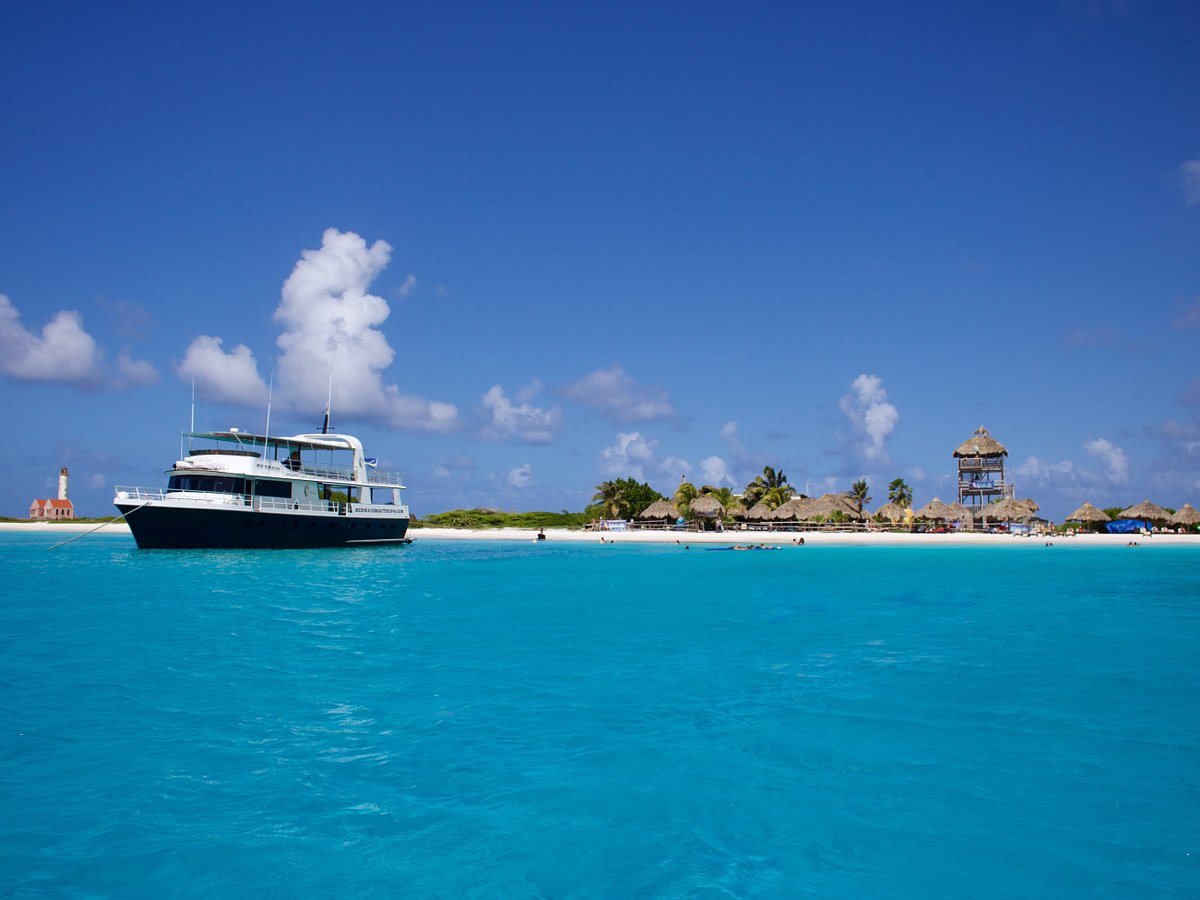 Children and other people who are new to water sports will enjoy the warm, shallow waters of the Caribbean. On any of the islands, you can take a boat ride, waterski, go scuba diving, or go sailing.
If you have younger kids who want to try whitewater rafting or stand-up parasailing, Virgin Islands National Park is a great place to take them. They can swim with reef sharks and stingrays, and the little islands are full of exciting rock geckos.
The Best Family Hotels and Resorts in the Caribbean
There are quite a few hotels and resorts with family-friendly services in the Caribbean. Below is a list of the best hotels and resorts for families in the Caribbean;
Beaches Turks and Caicos
The Beaches Turks and Caicos resort is an all-inclusive, family-friendly resort. This amazing all-inclusive resort in Turks and Caicos has a large water park and about twenty affordable restaurants. There is also a 12-mile beach with beautiful turquoise waves and lots of amazing pools, among other things.
There are a lot of amazing features that make this one of your best family resort options. Among these qualities are the following:
You can stay in one of four different resorts. One of them is made to look like a small French town, with structures, menus, and decorations all in the style of Paris.
Offers events on-site, like character meals, where kids can meet and talk to their favorite Sesame Street characters.
During business hours, the Kids' Club is free to use after-hours kid's care services are also available
Holiday Inn SunSpree Resort
This holiday resort sits right in the heart of Montego Bay, Jamaica, and is one of the best hotels in the city. This is one of the best hotels for families because it has 27 family suites and 175 rooms that link to each other. Recently, the resort underwent renovations to its eateries and public facilities. This was a standard renovation that was said to be worth millions of dollars. Some of the best features of this resort include;
The adults-only pool has a bar right in the water.
There is an option available for a romantic raft trip. All you have to do is ask for it and schedule it.
The Montego Bay airport is only 15 minutes away, making it easy to avoid the long airport rides that Jamaica is usually popular for.
Sunscape Resort, Curacao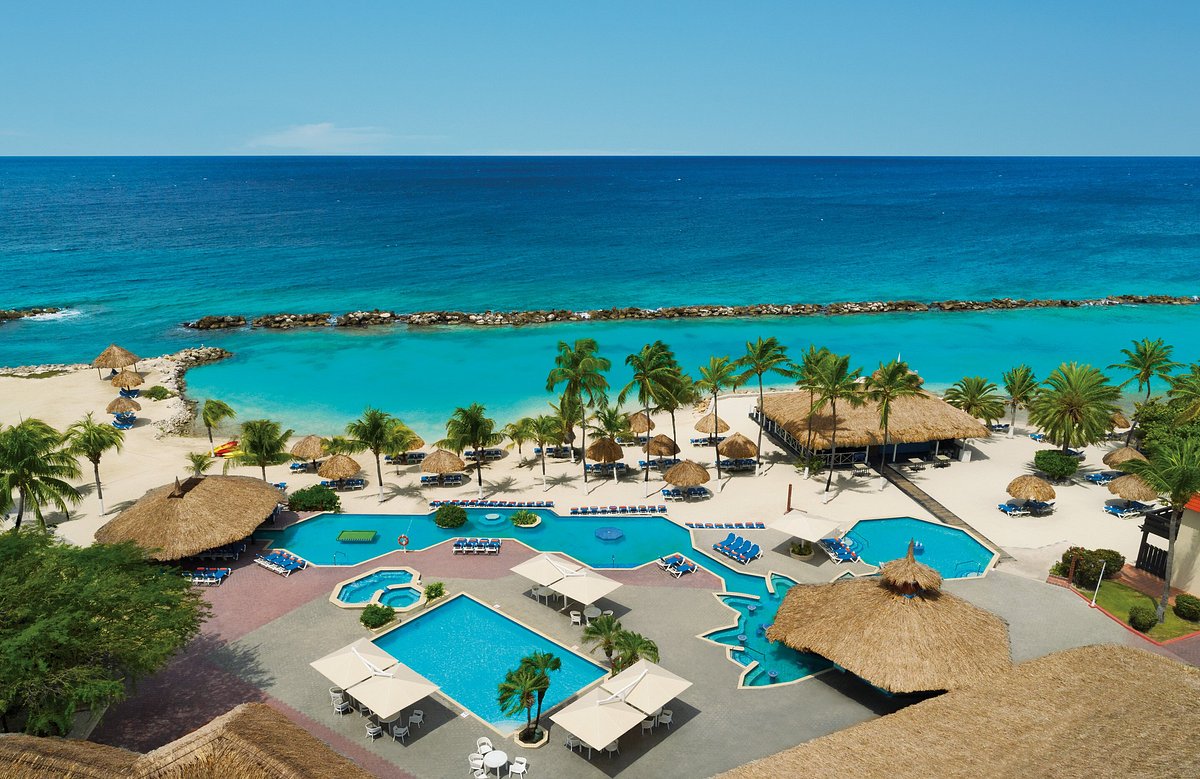 The Sunscape Resort is the biggest resort in Curacao. It has a beach about 139 square meters long, an ice skating rink, and a 30-foot rock-climbing wall. Besides its luxurious style of accommodation, the resort has a lot of fun activities for families. Here are some amazing family-friendly features of this resort;
It has a lot of different places to eat, from a beach barbecue to a SuperKids snack bar.
Sports like beach volleyball and wall climbing are just two of the many fun things you can do
More than that, the region offers a wide variety of tourism opportunities. Willemstad is a bright and pretty town that is also a UNESCO World Heritage site. It takes about 15 minutes to get there on a free bus.
On Mondays, kids learn about Caribbean culture through stories, dances, and language classes, among other things.
There is a children's program that includes trips to the Curacao Sea Aquarium. Kids can interact with sea creatures like rays, turtles, dolphins, and sea lions.
What's the Average Cost of a Hotel in the Caribbean?
Despite what "experts" might say, a trip to any of the best Caribbean destinations won't break the bank. Usually, it costs about $900 to stay at a Caribbean resort for three nights. Depending on how many kids are in the group, a family might spend less than $2500 for a week's stay. On the cheaper islands, a single vacation will cost you about $100 per day, but on the more expensive islands, you can expect to spend over $250.
Depending on where you go, the price of a Caribbean vacation can vary a lot. Most of the time, people's travel costs depend on where they go, when they go, and where they stay.
There's a chance that the total cost of an all-inclusive resort will be less than the cost of each of its parts separately (hotel, food, and activities). Costs for a Caribbean vacation for a family are usually higher than for a trip by one person, especially if they need to find someone to watch their kids while they're there.
Barbados is the Caribbean country where tourists pay the most money. Since it has become a popular resort for the wealthy, travel, lodging, and entertainment are all much more expensive than they would be on an island with a lower standard of living. While on vacation in Barbados, an adult can expect to spend about $500 per day.
Antigua, Barbuda, the British Virgin Islands, Punta Cana, and Aruba may all be cheaper alternatives to Barbados for a beach vacation. A trip to these islands costs between $200 and $300 per day.
The Best Places to Eat with Kids in the Caribbean
Here's a list of our best dining options that are kid-friendly in the Caribbean;
Coco Bistro in Turks and Caicos
At Coco Bistro, you can eat delicious food under the shade of swaying palm trees. Imagine tuna, Caicos seafood, and prawns on top of rice noodles. You can choose from fried plantains, ratatouille, and jerk pork loin. Since Coco Bistro is in the middle of Providenciales' biggest palm forest, the atmosphere is undeniably magical. The herbs and spices the restaurant uses as ingredients are personally grown by the chef.
We suggest you make reservations before visiting the restaurant to ensure you and your family have a spot.
La Villa Restaurant
At La Villa Restaurant, you can find classic French dishes like beef filet with foie gras sauce, John Dory filet Meunier, and sliced duck breast with sweet potato mousse. TripAdvisor has given this great restaurant the extremely best title, which is their highest honor.
Another excellent trait La Villa strives to maintain is excellent customer service. Both the founders and the people who work there are committed to giving great service. Apart from that, the restaurant's warm, bright, and inviting ambiance is worth mentioning. Guests are also allowed to use the free parking service.
CocoMaya Restaurant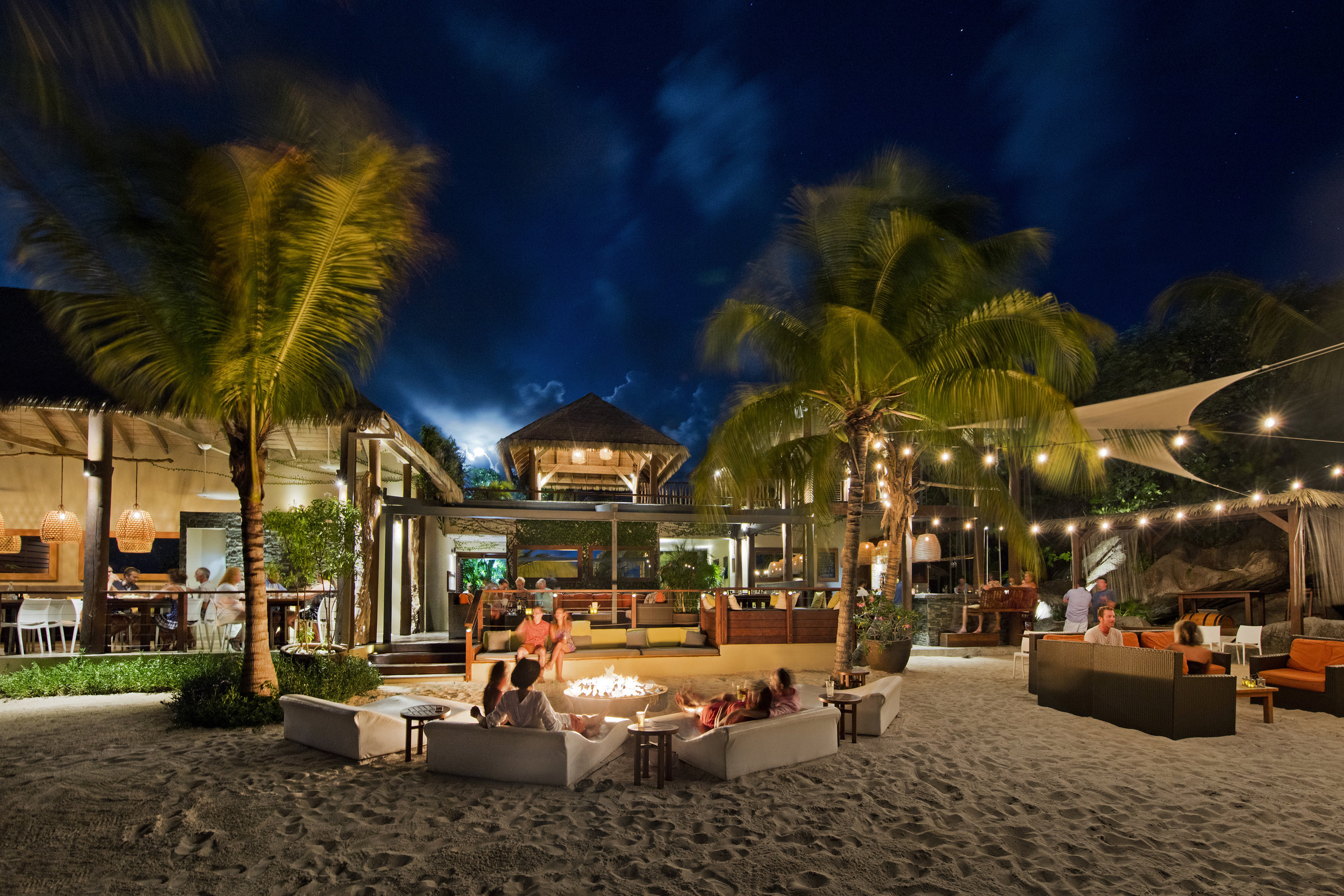 This fancy restaurant is known for its unique dishes made from a mix of Asian and Latin ingredients. As a starter, you could have pork bao buns or chicken tacos with Korean spices. You could also choose one of the bigger platters, like the Thai green chicken curry, which is great for sharing. Another unique quality of this restaurant is that they personally fish for their seafood.
Due to its location, the restaurant's ambiance is that of an easy, breezy beach style. Like most luxurious restaurants, we suggest you make reservations before you visit.
Bistrot Caraibes
Since it opened in the early 1990s, Bistrot Caraibes has been the best place in St. Martin for French food. It is known for its tasty lobster thermidor and veal escalopes cooked on the grill. The restaurant has a live fish selection tank. The restaurant has a friendly, warm, calm, and kind style. This is a 50-seat restaurant, but we advise you to book a spot first, as the restaurant is quite popular on the island.
The Best Day Trips from the Caribbean That the Whole Family Will Love
While on your family vacation in the Caribbean Islands, you will need fun activities that make the holiday enjoyable. Taking day tours is a great way to spend a Caribbean vacation. Here are some of the best day trips you and your family can embark on;
Tour the Island of Santo Domingo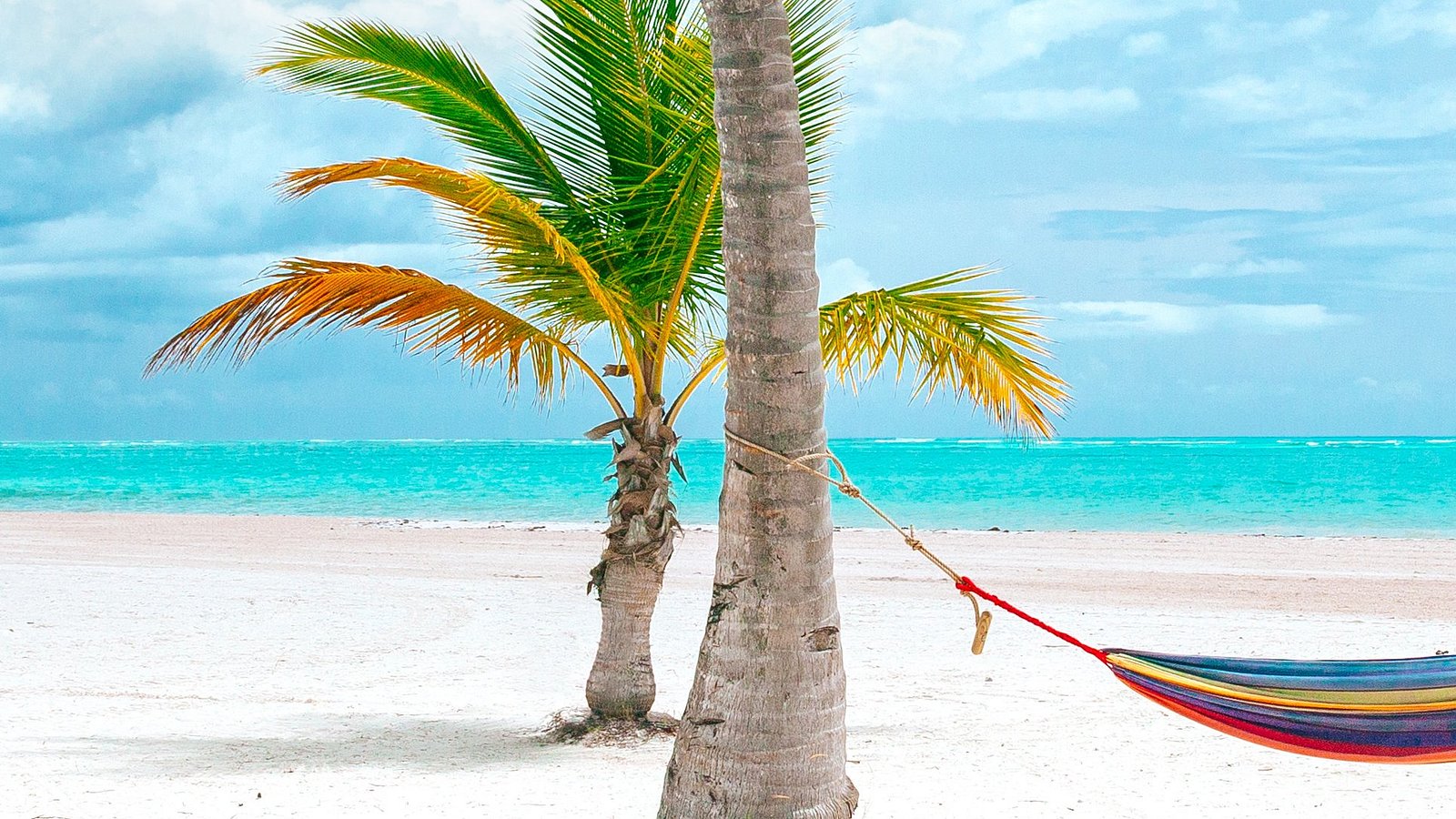 Santo Domingo is home to a wide range of ancient buildings, cultural sites, and natural enclaves. But knowing which ones to see in a day takes specific knowledge and planning.
This trip is great for people who don't have much time to travel but still want to see some of the best things the island has to offer, like Los Tres Ojos National Park, the Columbus Lighthouse, and the city of Santo Domingo. After you've seen the city's must-see sights, you can eat and do more city tours in the Colonial Zone.
Aruba Island Tour
A short day trip will take you from Oranjestad to some of the most famous places in Aruba. Stop at the California Lighthouse, the Ayo Rocky Outcrop, and the Casibari Cliffs on your tour of the whole island. Visit a family-run tavern that has been open for over seven decades and is one of the oldest places in the world to start aromatherapy. Baby Beach is a man-made lake where you may swim and learn about Aruba's history at the nearby Bushiribana gold mill excavations.
St. Lucia Island Tour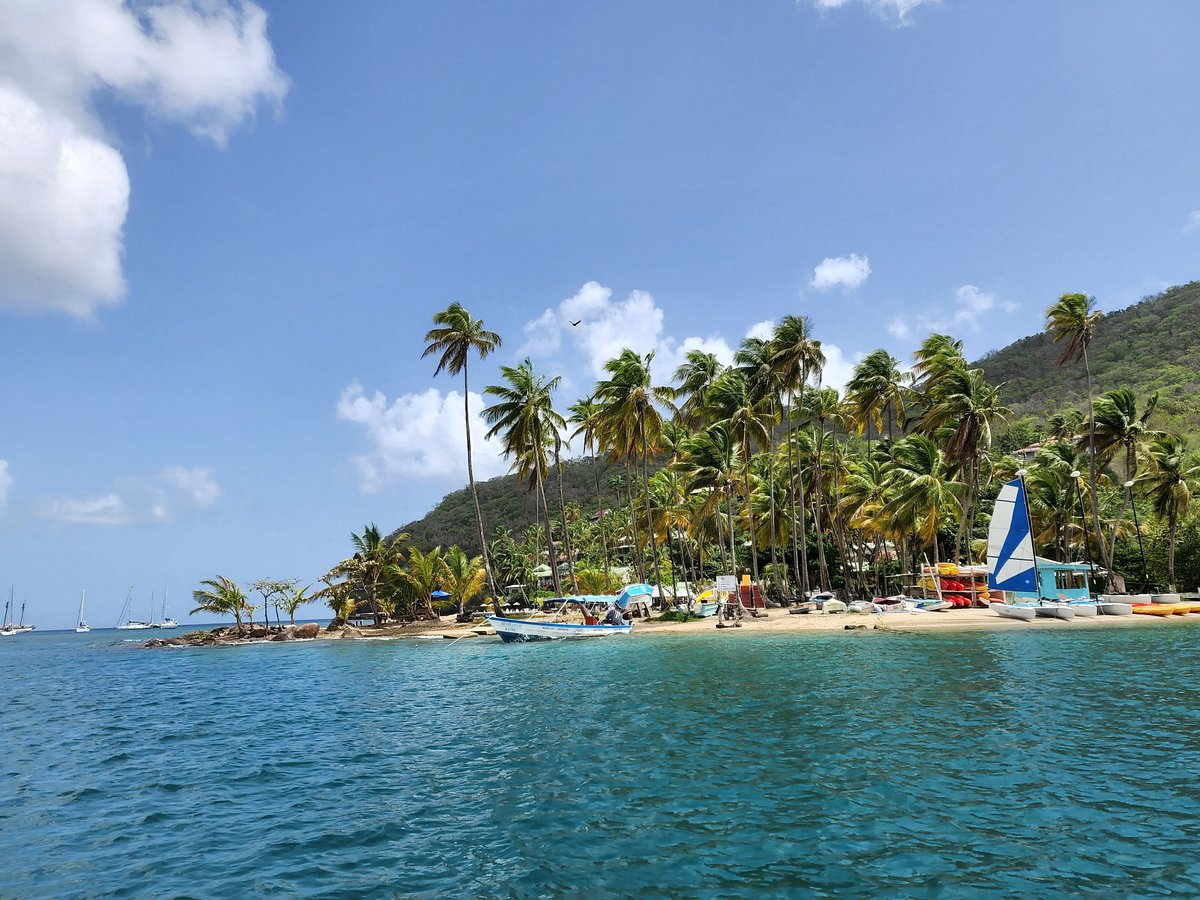 Due to its high mountains and beautiful coastline, it is best to explore the whole island of St. Lucia. This full-day trip includes a stop at the "Drive-At Volcano," mud baths, swimming in Toraille Waterfall, taking pictures in the Pitons, snorkeling, a bat cave, fishing communities, and more. For a full cultural experience, lunch is included that shows off the unique flavors of St. Lucian food.
Palm Beach Trip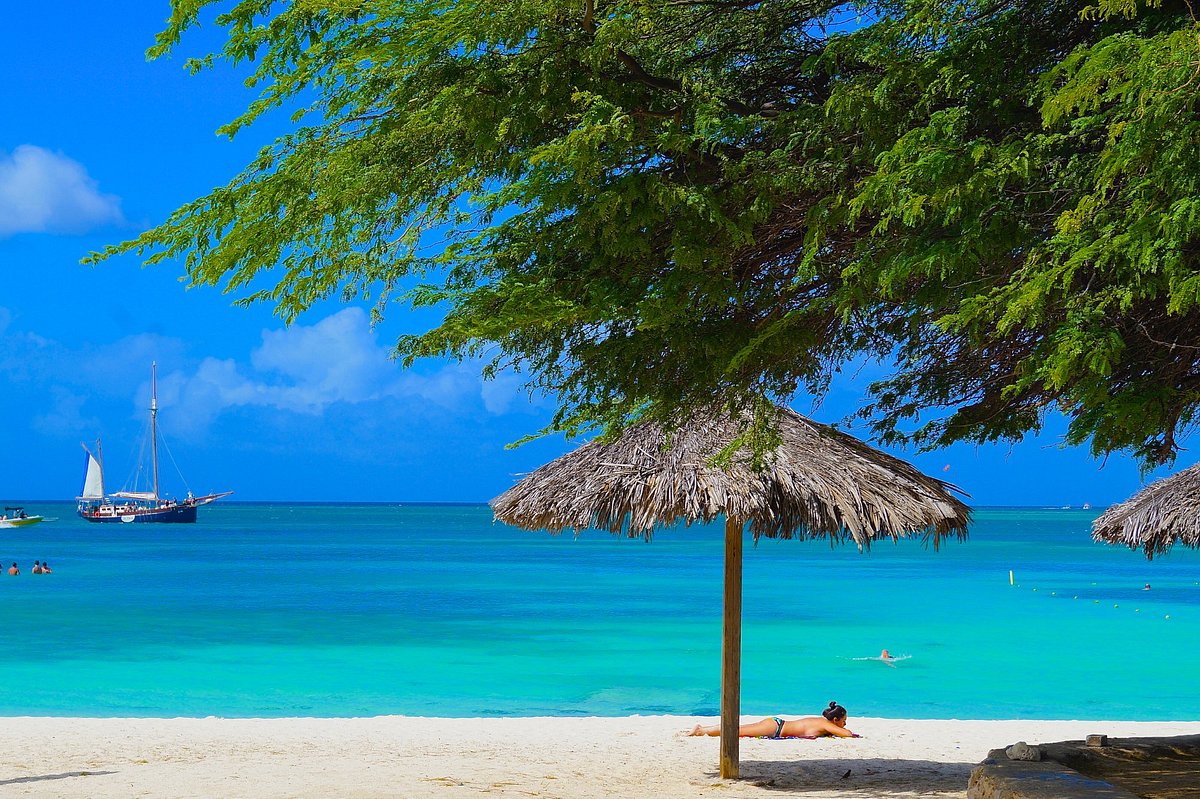 Beach lovers often say that Palm Beach is "one of the most beautiful beaches in the world." Sailing tours are a great way to get away from the crowds on the main island and see a side of Puerto Rico that not many tourists get to see. On board, you'll find lunch, snacks, and alcoholic drinks, among other things, to keep you feeling excited and refreshed during your trip. If the weather doesn't cooperate for a Palm Beach trip, there are many other beautiful beaches to visit, such as those on Icacos or Vieques.
How to Get Around the Caribbean During Your Vacation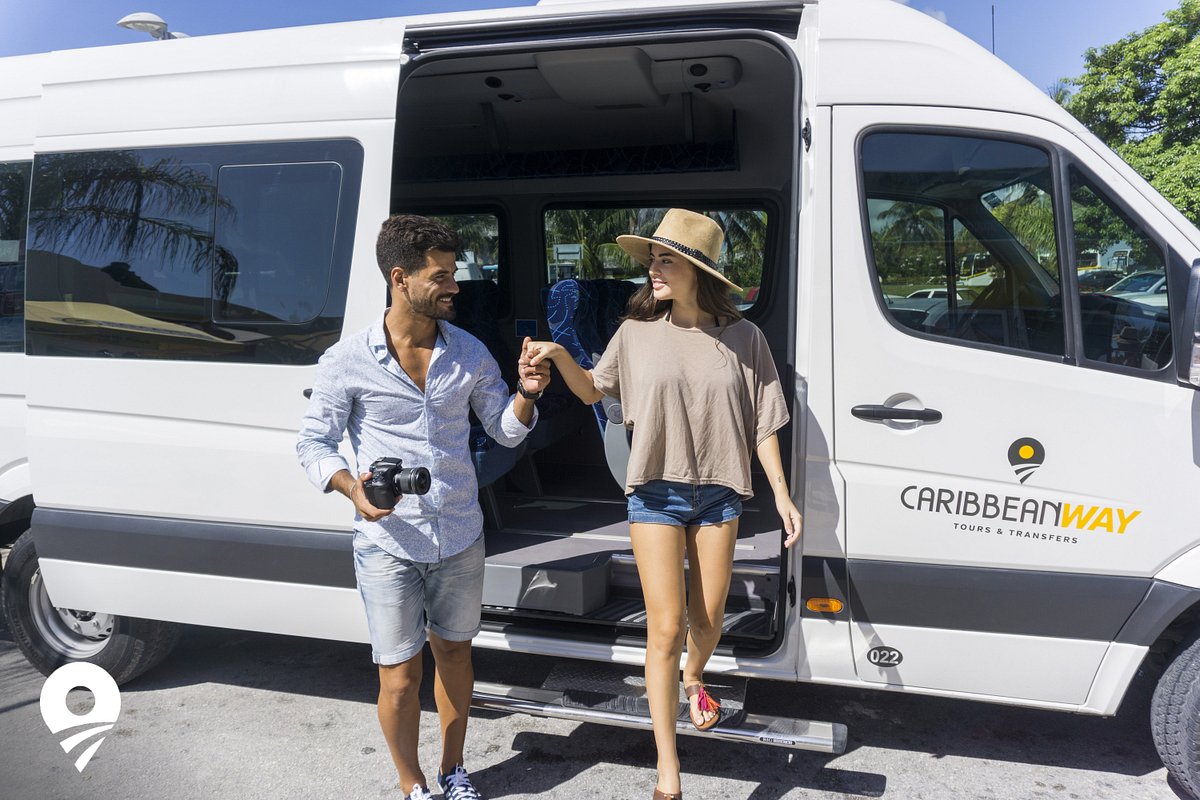 There are many ways to get around with ease while on a Caribbean vacation. Use these luxurious and useful tips to help you find your way around and see the sights of the island.
Premium Car Hire
Even though some people like the heat, those who aren't from the islands will feel much better in a car with air conditioning.
There have always been first-rate ways to get around in the Caribbean. There are a lot of places where you can rent a luxury car with a driver and other preferences. On a lot of Caribbean islands, you can also rent a twin-turbo limo or party bus, which is great for special events or big parties.
A scenic drive in a luxury car is a great way to get to know some of the must-do things on the island.
Hoverboards
On some islands, you can rent an electric bike and ride around a cute village or go off the beaten path to see the natural beauty of the island. You could also rent a scooter and ride it along the beach or to interesting places.
All e-bike and Segway trips in the Caribbean include the vehicle, equipment, guide, and insurance. This is true for trips to Curacao and along the coast of Nassau. In some cases, you even get a tasty traditional Caribbean lunch
Through Buses
You can still travel in style and comfort even if you can't afford a private charter or a series of flights between islands. When you think of a bus, comfort, and luxury may not be the first things that come to mind. However, some buses offer both.
There are also bus rides, which make it easy to go to different churches all over the island.
The Best Ways to Get to the Caribbean for Your Vacation
It is possible to go from one island in the Caribbean to another. Most people go on a cruise, but you can also make your own island-hopping trip by taking one of the many ferries that run between the islands.
You could instead look into leasing a boat. A day trip on a boat might be much cheaper than you think. You don't have to know how to sail because most charters come with experienced skippers. You can rent a boat in the Caribbean for a week or longer, and there are many luxurious options to choose from.
If you can help it, avoid flying at all costs. Even though it's cheap to fly to the smaller islands in the Caribbean, it's not good for the environment. This choice makes sense only if the islands are far away from each other.
Top Five Tips for Staying Safe in the Caribbean When Visiting with Kids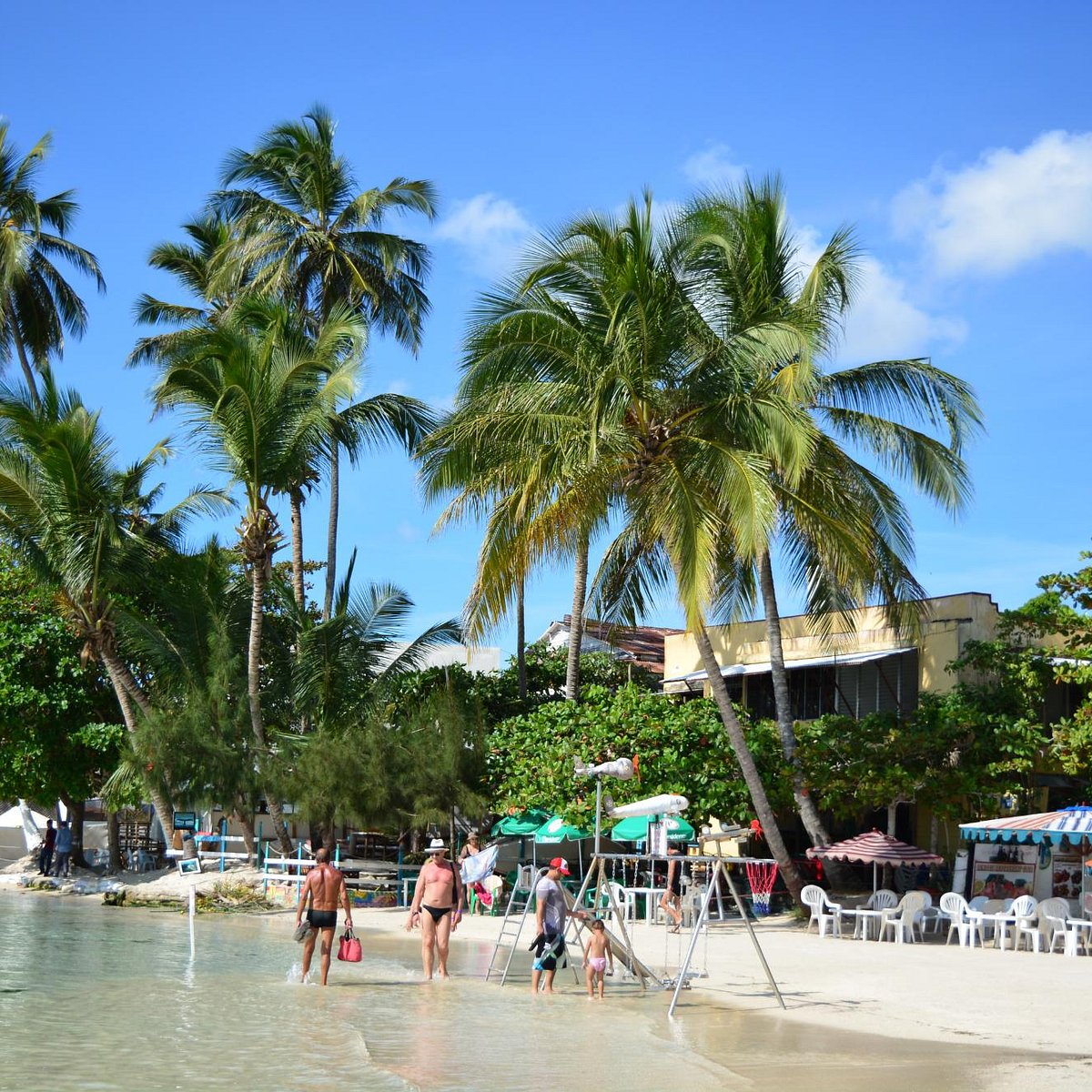 Learn as Much as Possible
Every vacation spot has something different to offer, but not all of them are good for young kids. Before you decide what Caribbean island to take your kids on their next trip, read up on the place you're thinking of going to. If you are planning an island trip, find out as much as you can about how safe the area is and get the vaccinations you need. Even if you're staying close to home, it's smart to look for signs of trouble in the neighborhood.
Review Your Holiday Insurance Policy
Some health insurance plans cover medical care in other countries, but many others do not. Read your policy carefully and contact your insurance company if you have any questions about your coverage overseas.
There are options for more medical coverage. No parent wants to think about the worst possible thing that could happen when they are on vacation with their child. Regardless, it's better to be safe than sorry. Check if any of the hospitals you want to go to while traveling in your own country will take your insurance.
Tamper Proof Every Travel Item
Young kids, especially toddlers, are always interested in what's going on around them. If you've taken the time to make your place "tamper-proof," your kids can run around without you having to keep an eye on them all the time. By doing things like putting up a baby gate to block off dangerous areas and covering electrical outlets, you can make it much less likely that your kids will get hurt.
If you don't want to bring everything with you, call the hotel or other place where you'll be staying to find out what kind of tamper-proofing they have.
In the same way, if you want to transport small children, you should buy a safe car seat.
Keep Tabs on Your Kids
Children will always figure out how to disappear. Your kids could wear monitors that let you know where they are at all times. Now, you don't have to worry about your child getting lost in crowded places like amusement parks and other tourist spots.
You can adjust the level of security that these GPS devices that you can wear give you to fit your needs. There are a lot of different styles, colors, and designs to choose from. Some of them even have games on them to keep your kids busy.
Plan a Family Friendly Trip
Try to go places that you and your kids will both enjoy. Taking kids on a trip might mean giving in to some of their wants. Even if they can't do some of the things you want to do on vacation, you can still have a good time with them if you plan and take their interests into account.
Before booking a trip, it's a good idea to find out what the resort or hotel has for kids and what to expect when traveling with a child to a certain place.
Conclusion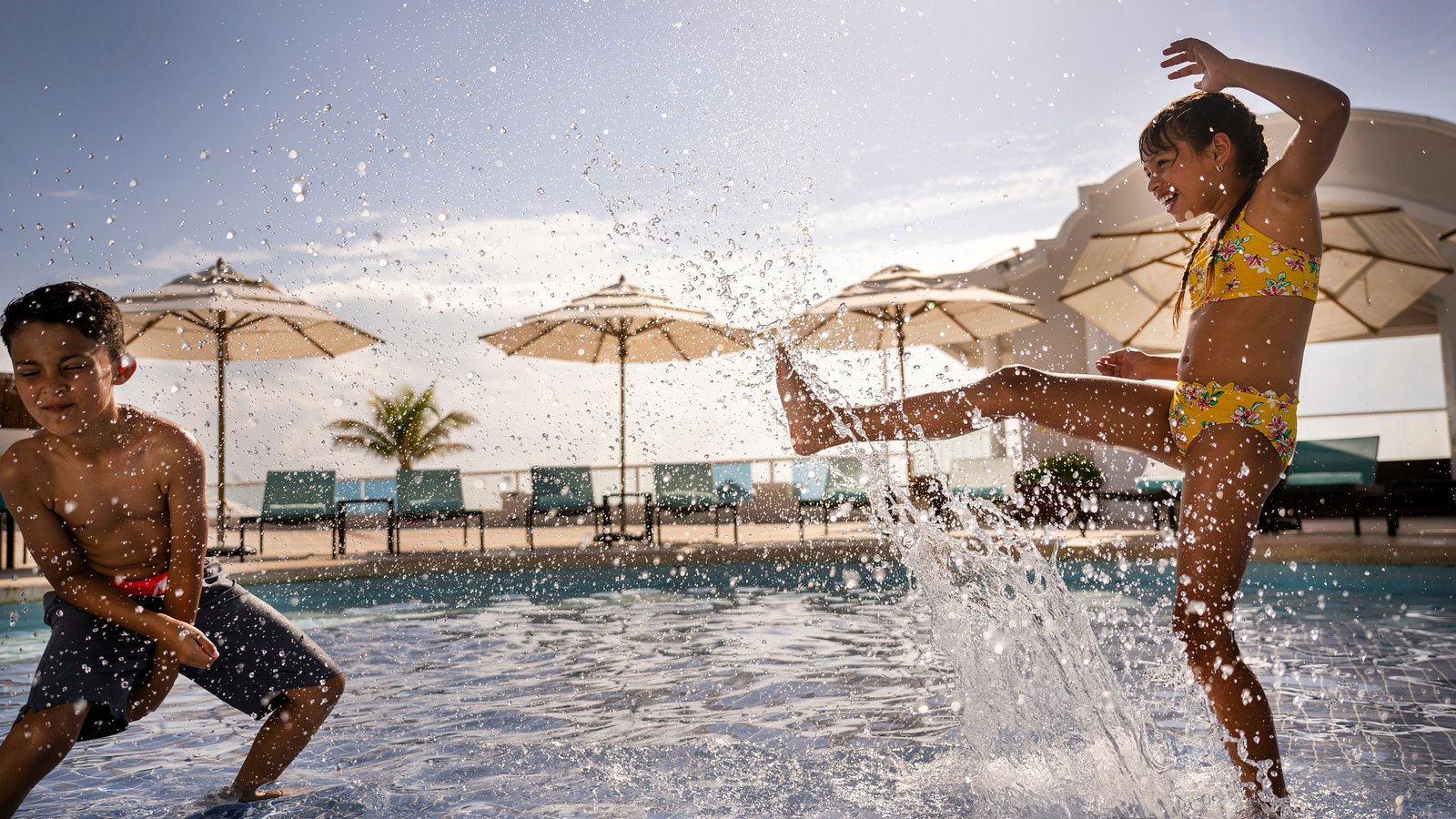 The Caribbean is one of the top choices for an interesting family vacation. The islands are a beautiful sight to behold as well as to experience. There are amazing and entertaining activities to ensure your holiday goes well and you have the best time during your vacation.
However, you need to know a lot about your travel destination before you board a flight. If you're planning to take a family trip to the islands, then this article is your go-to handout. In this article, you will learn a lot about the beautiful Caribbean Islands and their amazing perks.
We cover every aspect and answer every question you might have about the Caribbean. If you're traveling with kids, then you need a guide to let you know how to handle them while on vacation. This article includes not only safety tips for your kids but also fun activities to keep them busy.
Read this article before your trip to learn everything there is before your holiday trip.
More about our TFVG Author