Costa Rica has become a top destination for travelers. With miles of coastline, a volcano, multiple national parks, beautiful beaches, and dozens of exciting resorts, it's easy to see why.
At the same time, parents and caregivers know that they have to choose where to vacation carefully. After all, family vacations are only fun if everyone has a good time.
Below, read about the best places to stay in Costa Rica for families with kids. We describe where each site is located and transportation, top activities in the area, and much more.
By the time you finish reading, you'll know exactly which Costa Rican destination is best for your family!
Puerto Viejo
Puerto Viejo is one of Costa Rica's most popular destinations. As it's located on the country's Caribbean shore, you'll enjoy breathtaking sunrises over the startlingly blue waters.
Locals and visitors both appreciate its relaxed atmosphere. It's the perfect place if your family needs some serious rest and time to unplug. There are very few large, all-inclusive resorts in Puerto Viejo.
You'll want to get out and explore, and the region is very walkable. You can also rent bikes and go from beach to beach. Beaches are Puerto Viejo's main draw.
This southeastern city sits in a quiet corner of the Caribbean. It enjoys a rare combination of calm waters on some beaches and some of the best surfing in the world on others. Whether you have a little one seeing the ocean for the first time or an older daredevil, there's a perfect beach for everyone.
All the beaches have gorgeous, soft white sand that doesn't get hot in the sun. Tall palm trees provide shade when you need it. Many of the region's most popular resorts are located directly on the beach, which is convenient for naptime and other breaks.
Puerto Viejo has several other draws for families. It's good to use as a home base since you can take day trips. Be sure to visit Parque Internacional La Amistad, which spans the border between Panama and Costa Rica. Many ecosystems exist within this park, making it ideal for your explorers.
Speaking of Panama, since Puerto Viejo is so close to the border, you can easily nation-hop for a day or two. Bocas del Toro is only three hours away with shuttle services.
There are animal sanctuaries in the area, including one for jaguars and another for sloths, and you can snorkel in the clear water for fish sighting. You can also go white-water rafting or tour a chocolate factory.
Monteverde
If you want to see more of Costa Rica's landscape, you must visit Monteverde. The name–Green Mountains–describes it perfectly. Dense forests teeming with plant and animal life cover the slopes of this inland destination.
Ecologists consider it a cloud forest because the lush vegetation basks in moisture from high altitudes almost all the time.
If you research Monteverde, it may not seem like a great place for kids. Many visitors are wildlife enthusiasts, birdwatchers, and nature photographers hoping to sight or snap something rare. Some guided tours and expeditions will sound very adult.
However, a large contingent also caters to families since kids love animals more than anyone. Monteverde Cloud Forest Reserve is home to jaguars, monkeys, sloths, ocelots, and other exciting creatures native to the area.
The best way to experience the flora and fauna of the region is by booking a guided tour with a local expert. They scout activities in the area and take you to some of the best (and safe) places for spotting rare plants and animals.
Be sure to specify the language you need your guide to speak. Spanish is Costa Rica's official language, but most guides also speak English.
Another exciting activity for older kids is ziplining in the forests of Monteverde. There are multiple places where you can do this, as well as outdoor climbing courses.
One of the other unique activities for kids is the Selvatura Adventure Park, where they can see butterflies and hummingbirds up close. There's also a serpentarium for snakes if you feel brave. Or, try horseback riding, a coffee tour, or even visit a dairy farm to learn about traditional Costa Rican agriculture.
Burbi Lake Lodge is a terrific place for families to stay. They serve breakfast daily so you can fuel up before you head out into nature.
Tamarindo Beach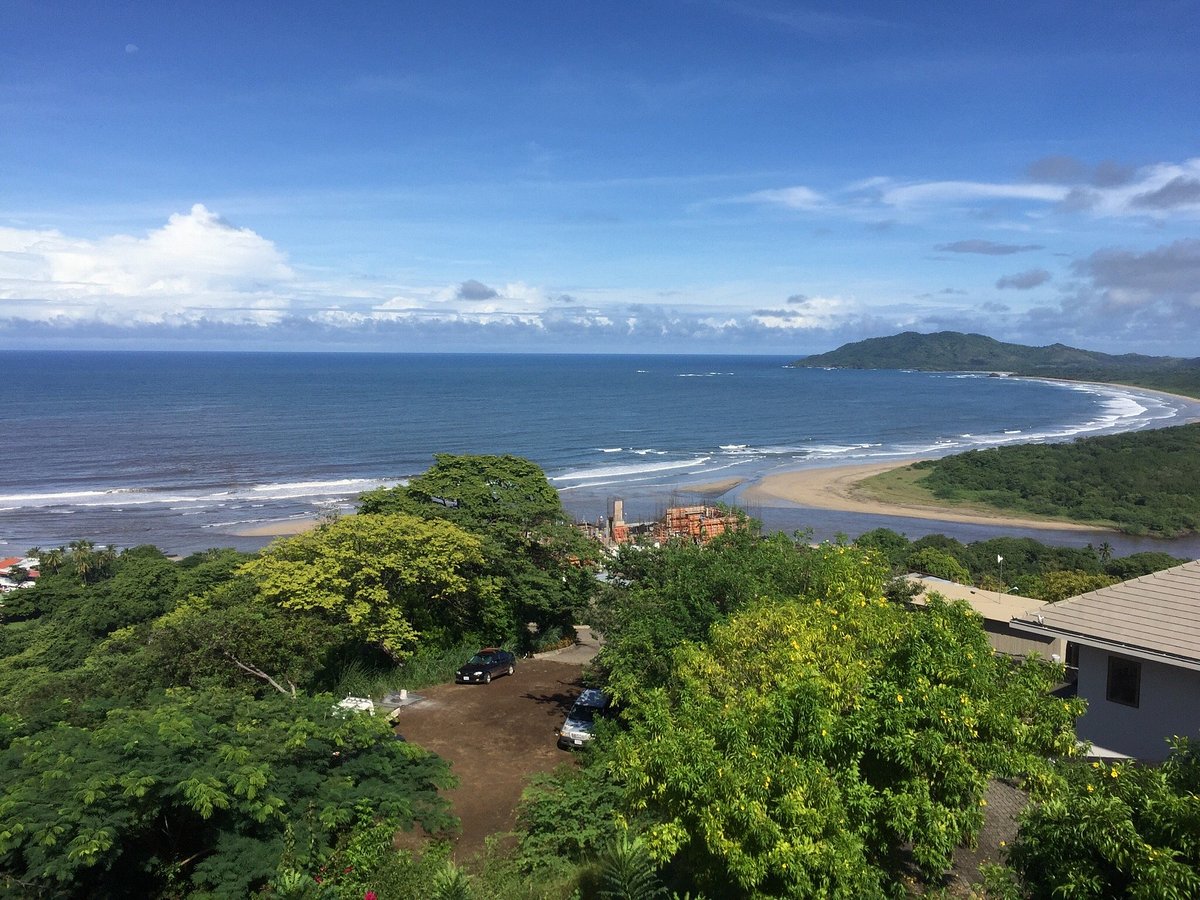 Tucked into a bay on the Pacific coast, Tamarindo Beach is Costa Rica's quintessential beach town. Not only is it ideal for surfers, but its streets are packed with restaurants, shops, vendors, nightlife, and much more.
It has high energy, so if your family prefers to be on the go, you'll love the vibe here. As it's a popular surfing destination, you can rent boards or take lessons from several shacks along the beach. Instructors are used to beginners, so there is no need to be shy if you've never tried it before.
Surfing isn't the only watersport, though. The bay offers some inlets and Estero de Playa Grande, a short winding river where you can kayak. There's also parasailing, boogie boarding, windsurfing, scuba diving, snorkeling, and much more.
Playa Grande is an enormous, stunning beach where you can easily spend an entire day. It stretches for miles and offers white sand and excellent surf. Businesses that cater to tourists line the streets behind it, so it's easy to grab lunch or snacks without packing up and leaving.
Playa Grande is also famous for its fabulous sunsets. Grab a table on a patio and watch the sun go down–it's an unforgettable experience that's difficult to capture on film.
Another great way to experience the region is from the water. Book a guided catamaran tour, and a local expert will sail you around the bay. They'll point out things you would never have noticed otherwise. Some of the tours allow time to swim or snorkel in hard-to-reach places.
Tamarindo Beach has many similar attractions as other parts of the country, including horseback riding and zip-lining. One more specific thing to do, though, is ATV riding. You'll get to see places that aren't accessible otherwise. Just bring an old set of clothes!
You'll find several of Costa Rica's popular large hotels here. Tamarindo Diria is terrific for kids and caters to families.
San Jose
The chances are that you'll see San Jose on your vacation to Costa Rica, even if it's just the airport. This capital city is a popular pass-through because of the airport and central location, but it's worth exploring on its own.
San Jose is a cosmopolitan city, much like you'd find in the rest of the world. Still, it has a distinct central American feel, and you can see tropical forests and mountains on the horizon everywhere.
San Jose is a must if your family likes to eat and drink. They have everything from locally-caught seafood to unbelievable food trucks and carts. Shopping is also fantastic, especially if you enjoy browsing vendors and one-of-a-kind items at markets.
There are many things for families to do in San Jose. For one thing, the city has several parks and playgrounds. As you explore, they provide ample opportunity for your kids to get out some of their energy and enjoy the warm air.
San Jose also has a rich arts and culture scene. Several museums have exhibits kids will enjoy, including the National Museum of Costa Rica and the Jade Museum. There's even a children's museum.
You'll hear live music pour into the streets as you walk around. The city has several distinct neighborhoods worth exploring, and a pretty reliable public transportation system connects them.
The city has many other attractions, including an amusement park with killer coasters, a petting zoo, and more. If you can, check out the nearby town of San Ramon. You'll feel like you're away from everything in this traditional Costa Rican town.
There are also several family-friendly resorts in the area. While San Jose isn't on the ocean, some have spectacular pools. Check out the Marriott Hotel Hacienda Belen, Adventure Inn, or Grano de Oro.
Drake Bay
Drake Bay is near the western tip of the Osa Peninsula, one of the most remote yet beautiful parts of Costa Rica. If your family wants to feel like you're truly away from it all, you'll love Drake Bay.
The Osa Peninsula contains 5% of the world's biodiversity, which is a startling fact when you consider how small it is. Getting here is a bit of a hassle (and expensive), but once you arrive, the remote location makes the trip worth it.
Since it's on the Pacific coast, you can enjoy well-preserved beaches. Crowds on most beaches in the area are relatively sparse, with fewer tourists. Lush vegetation surrounds them, rather than storefronts and restaurants.
If your family likes to scuba dive, Drake Bay is ideal. You can easily access Cano Island, one of the most breathtaking scuba destinations in the world. Protected by the Cano Island Biological Reserve, you can also stay on the island and explore.
In addition to islands and beaches, national parks surround Drake Bay. Parque Nacional Corcovado has many trails to explore. The Drake Bay Trail has spectacular views and ends at Playa Rincon de San Josecito.
You can hire a guide or take a tour for your best chances at spotting wildlife. Guides also point out interesting, medicinal, and rare plants that you won't see anywhere else in the world.
Speaking of guided tours, another fun activity for kids is a nighttime wildlife experience. They'll see frogs, bugs, and other interesting creatures that only come out at night.
Since the location is more remote, you'll find mainly smaller hotels. The town is a reasonable distance from the beaches and other sites, so many visitors rent bikes or even ATVs to get around.
Arenal
Arenal is the perfect destination if your family likes adventure. It's often called the adventure capital of Costa Rica, which is saying something considering that the country offers many exciting activities.
Arenal is one of several active volcanoes in the country and is one of the largest. It last erupted in 2010, and it looms over the area. On clear days, you can see smoke billowing from nearby towns.
There's also Lake Arenal, which offers many water activities even though this destination is further inland, in the northwestern part of the country. Some other top activities in Arenal for adventurous families include white-water rafting, ziplining, and adventure courses. You can also visit Gravity Falls for safe waterfall jumping.
Arenal is also an excellent place to experience rainforests. It's close to Bosque Eterno de Los Ninos, or the Eternal Children's Forest.
This privately-run sanctuary protects the plants and animals in the area. It also fights challenges to the rainforest ecosystem. Your visit helps to fund their efforts, and the tours provide a lovely balance of education and entertainment.
The region around Arenal also has several hot springs, ideal for relaxing your body after a long day of physical activity. The springs are perfectly safe for most children and adults, so you can enjoy the natural waters together.
The Springs Resort and Spa is a good (albeit trendy and busy) place for families. They make all of the area's major attractions easily accessible and have springs on site. On the other hand, if you want a genuinely rugged experience, try the Nayara Tented Camp.
Many people who visit to enjoy the great outdoors in Arenal stay in nearby La Fortuna. This small town's economy revolves around tourism, so you'll find eager, helpful locals.
You can enjoy locally-grown food at restaurants and shop for handmade goods. Arenal is also very close to Monteverde, so you could easily visit from there.
Papagayo
Papagayo will be an attractive destination for families who enjoy all-inclusive resorts. The Papagayo Peninsula sticks out into the Pacific Ocean, forming Culebra Bay. This gives the area gorgeous beaches with calm waters.
The best activities in Papagayo revolve around the water and are similar to what you'll find at most tropical locales, including paddleboarding and fishing. There's some good scuba diving and snorkeling, but don't come here to surf.
Lots of families enjoy spending at least a day on the water. You can take a kayak in the peaceful bay without fear of strong waves or tides.
There are a few undeveloped, secluded beaches that are only accessible by kayak. One of the most beautiful is Playa Nacascolo. Your resort can pack you a picnic lunch to take with you.
Many hotels and independent companies also offer boat charters for fishing, sailing, or enjoying the views of the peninsula. Much of Papagayo is private, so your family will feel secluded from the rest of Costa Rica and the world.
The majority of the hotels in the region offer five-star amenities. Several have on-site spas, state-of-the-art exercise spaces, luxurious swimming pools, decadent food, and unlimited alcohol.
Check out the amenities at your resort to ensure you'll have what you want. There is also a marina and championship golf course on Papagayo that most hotel guests can access.
For families, lots of resorts also cater to children. Some have kids' clubs where your children can meet and play with others their age in a safe, supervised setting. That gives parents and caregivers some adult time away while everyone has a great time.
Some of the most popular resorts on Papagayo include the Four Seasons Resort Costa Rica at Papagayo Peninsula, Planet Hollywood Beach Resort, and the Andaz Costa Rica Resort at Papagayo Peninsula.
Tortuguero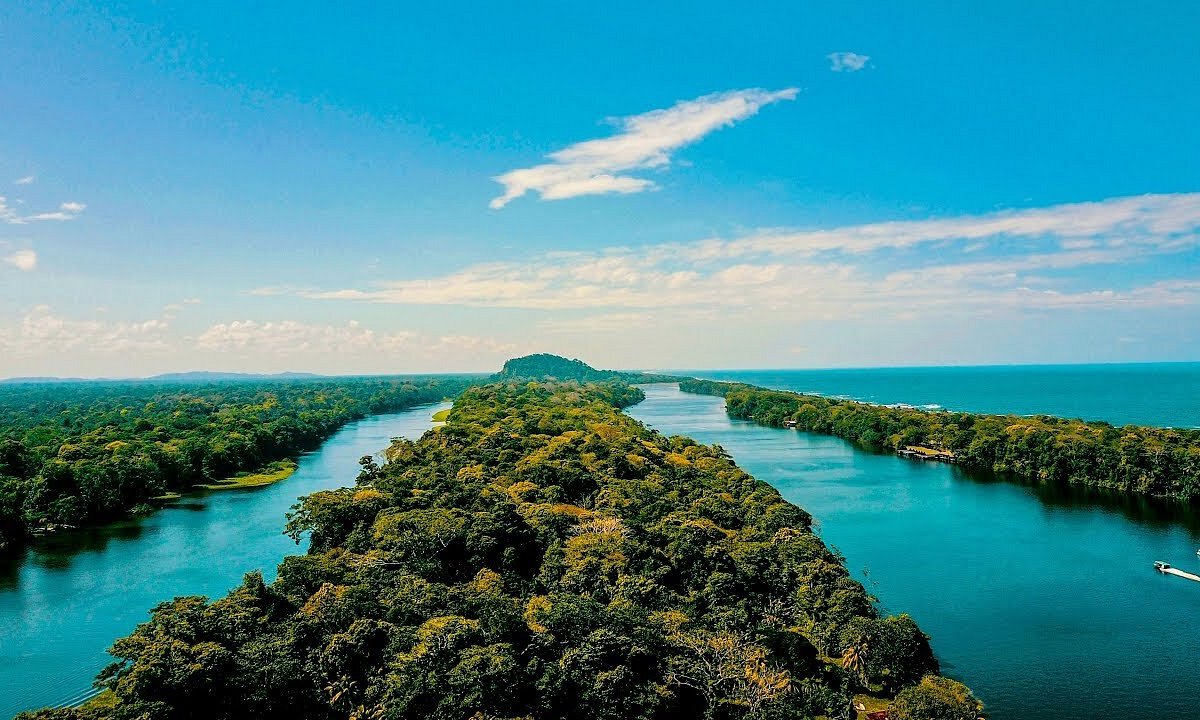 Tortuguero is a less-visited destination located on Costa Rica's Caribbean coast. Because it gets less tourism than other places, it's ideal for families who want quiet and relaxation. It's also surrounded by national parks and natural wonders that will fascinate your kiddos.
Even though it's located on the coast, this isn't the best place for a beach vacation. The waves and tides are strong in this part of the sea, making it unsafe for swimming. In addition, aggressive animals sometimes swim the waters, including sharks and crocodiles.
Still, there are a few beaches for traditional sunbathing. Several of the hotels in the area also have spectacular swimming pools that your kids won't want to leave.
The biggest draws in Tortuguero are the canals, wildlife, and landscapes. Parque Nacional Tortuguero offers sightings of nesting sea turtles and other exotic creatures. They have a volunteer program your family can participate in and several educational programs for kids.
Tortuguero is also near two protected areas. Check out the Refugio Nacional de Vida Silvestre Barra del Colorado. The Indio Maiz Biological Reserve is right over the border in Nicaragua.
Several local businesses conduct tours of the area. Expert guides know where to look for exciting wildlife spottings. They'll take you safely through the canals for the adventure of a lifetime. There are also eco tours for families interested in conservation.
Many of the accommodations are located directly inside the national park. Mawamba Lodge is one of the best since it has access to both the ocean and river. Your family can participate in almost all the top activities directly from the hotel.
Manuel Antonio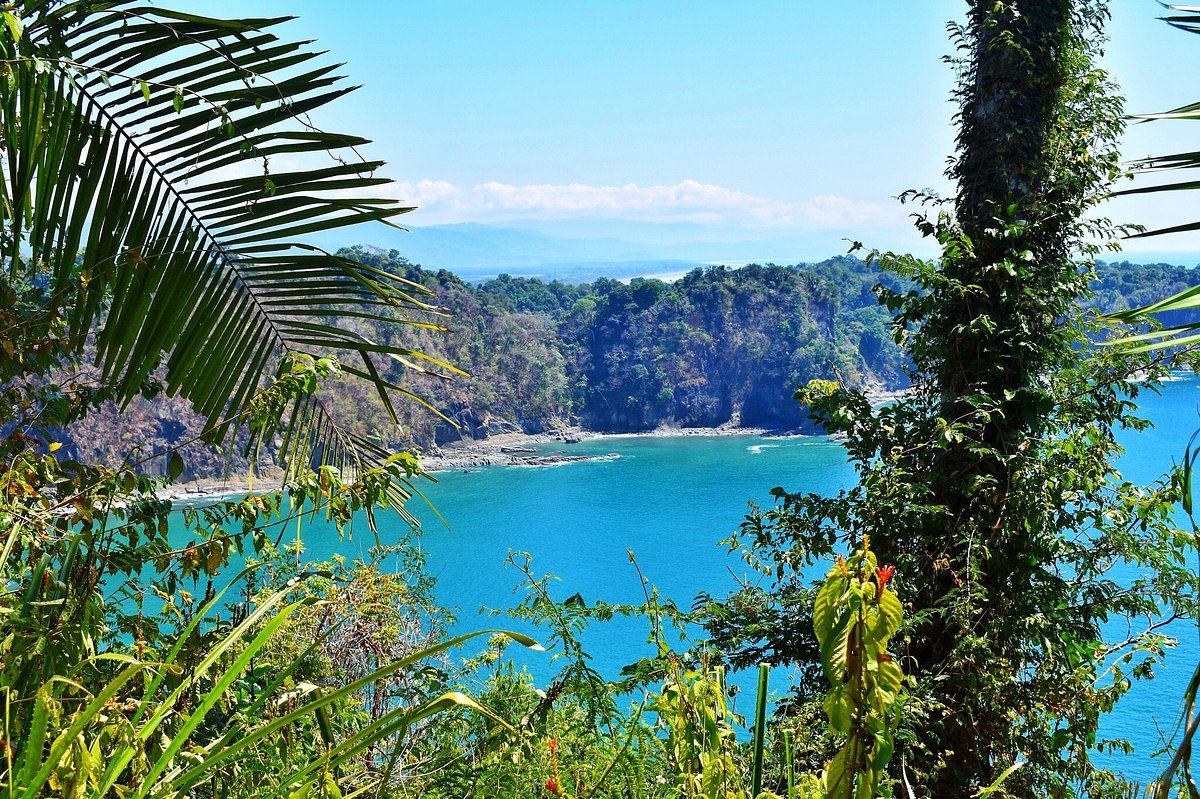 Manuel Antonio provides a nice balance of activities. If you have family members with diverse interests, you should seriously consider Manuel Antonio.
Manuel Antonio is a beach town located south of San Jose on the Pacific coast. The long coastline has several popular beaches, such as Playa la Macha and Biesanz Beach. Resorts, restaurants, and other businesses surround these bustling beaches.
For a more quiet experience, head into Parque Nacional Manuel Antonio. You'll find several beaches in a pristine, preserved environment. You can also hop on a boat to one of the tiny islands off the coast.
Whichever type of beach you prefer, you'll have many activities from which to choose. Besides lounging, swimming, and playing in the sand, there's surfing, wakeboarding, kayaking, paddleboarding, snorkeling, scuba diving, and much more.
You also get an outstanding nature experience here. Manuel Antonio is in a rainforest climate, which fascinates young children.
Wildlife is everywhere; you'll see them on the roadside, from your hotel window, and even wandering toward your table at breakfast. Several local companies and hotels offer guided hikes or kayak tours with various themes.
Finally, Manuel Antonio has a vibrant, tourist-friendly atmosphere. Many restaurants, bars, and shops cater to visitors. There are also many resorts at various price points.
Conchal Beach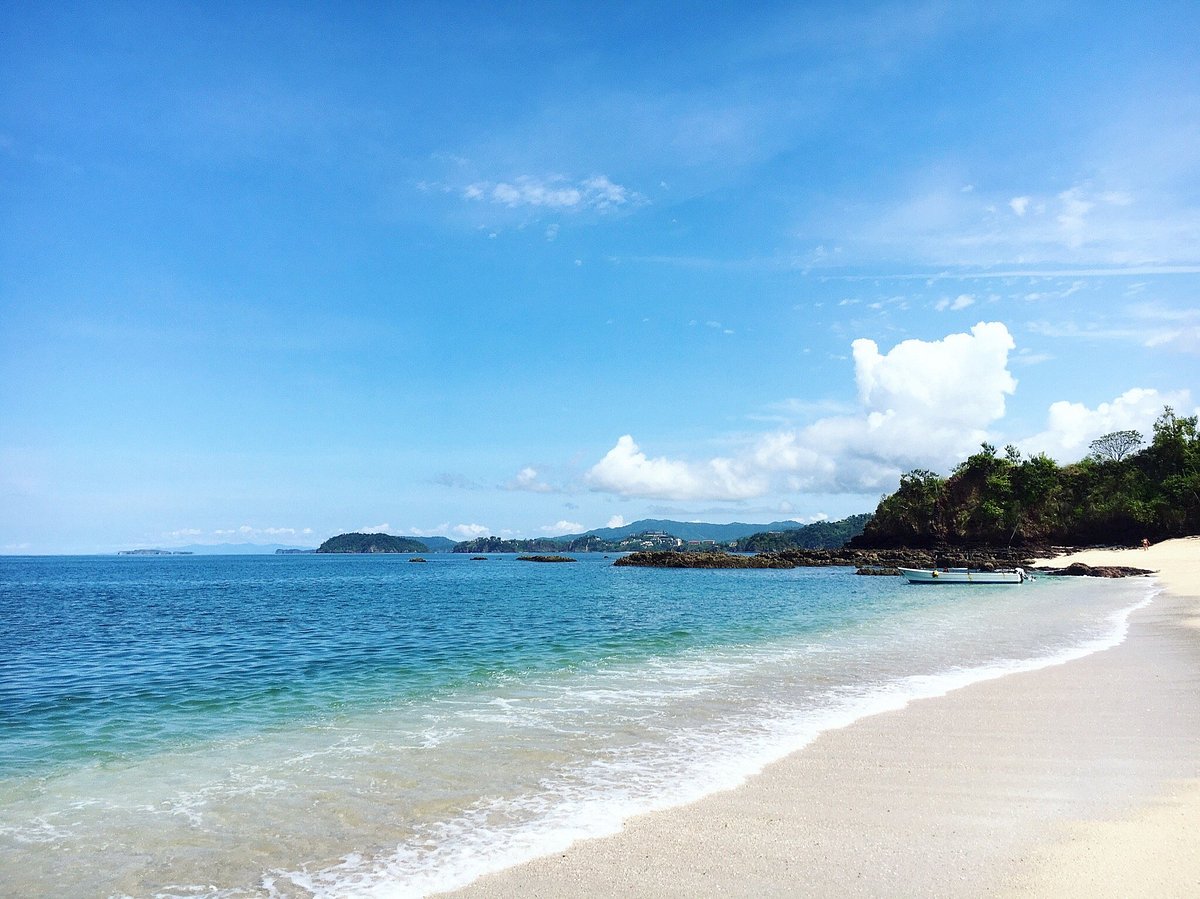 Playa Conchal, or Conchal Beach, is perfect for a relaxing, luxurious beach vacation. It's unlike any other beach in Costa Rica since the sand is made from tiny shells. It's a beautiful place for kids to go shell hunting while parents relax.
You'll be stunned by the clear Pacific waters. Waves are relatively calm, thanks to their location on the north end of a peninsula. The more peaceful seas lend themselves to the relaxed vibe of the town and its resorts.
There are many other activities in the area. In addition to full-service spas at many hotels, you can also play golf, tennis, or go horseback riding on the beach. There are several other nearby beaches to explore as well, such as Playa Mina and Playa Flamingo.
You'll find one of the most popular resorts in Costa Rica in Conchal Beach, the Westin at Playa Conchal. This all-inclusive resort is a favorite for families. It has a fabulous, kid-pleasing swimming pool and beach access.
Like many of the hotels in the area, they provide the equipment you need to explore, including kayaks and snorkeling gear. Since the waters are so clear and calm, even younger children can spot some spectacular sea life.
If you opt not to stay at one of the all-inclusive hotels, the surrounding town has many dining options that cater to families. Most of them reflect the peaceful atmosphere of the rest of the region.
Planning Your Costa Rican Getaway
Choosing your destination from the best places to visit in Costa Rica is the first step in planning your perfect family getaway. Before we go, we'll share a few more tips to make the vacation even more special.
Where To Stay
We mentioned several exciting places to stay around most of the destinations above. Be realistic when choosing your accommodations. When traveling with kids, here are some things to consider:
The pool: swimming will be a highlight of your kids' vacation. Make sure there's a fabulous pool for them. Parents may also want to consider whether the hotel staffs lifeguards.
Dining: even if you plan to eat out a lot, you'll need some grab-and-go and kid-friendly options close to home.
Cribs, cots, and sleeping arrangements: Consider where everyone will sleep comfortably, and ensure the hotel can make it happen since lack of sleep can ruin your trip.
Room amenities: for some families, having a fridge or a safe is a must.
Size of the hotel: large all-inclusive resorts are great, but not if you want to get away from the resort a lot. At the same time, a boutique hotel might be too dull for little ones.
Access to amenities: all-inclusive resorts are great for extras and luxuries, but don't forget to explore outside your hotel. Consider how you'll get around and what you want to see.
Time of the Year
What's the best time of year to visit Costa Rica? While the weather stays warm year-round, experts agree that December to April is ideal. The country sees the least amount of rain.
Additionally, crowds tend to be lower, although school breaks are always an exception. Summer is the busiest season to visit Costa Rica.
Mother Nature puts on quite a show during seasonal transitions, too. Visit in May, June, or November, known as the green seasons, if you prefer to spend time in the great outdoors.
What You'll Need
Aside from standard items for any tropical vacation, there are a few more things to think about when bringing kids to Costa Rica.
Bring all the formula or special dietary foods you'll need. It'll be expensive and hard to find otherwise. On that note, if you have a picky eater, it's not a bad idea to bring along some favorite, non-perishable snacks.
That goes for anything brand-specific. If you like a particular type of sunscreen, bug spray, or other time, bring it with you.
Pack water shoes and hiking shoes for everyone, as well as sandals. You may also want to bring items for exploring, like binoculars, butterfly nets, kid's snorkels and goggles, and so on.
Finally, don't assume your hotel will provide items like beach towels and life jackets. Find out for sure and bring what you'll need.
Enjoy Time With Your Family in Costa Rica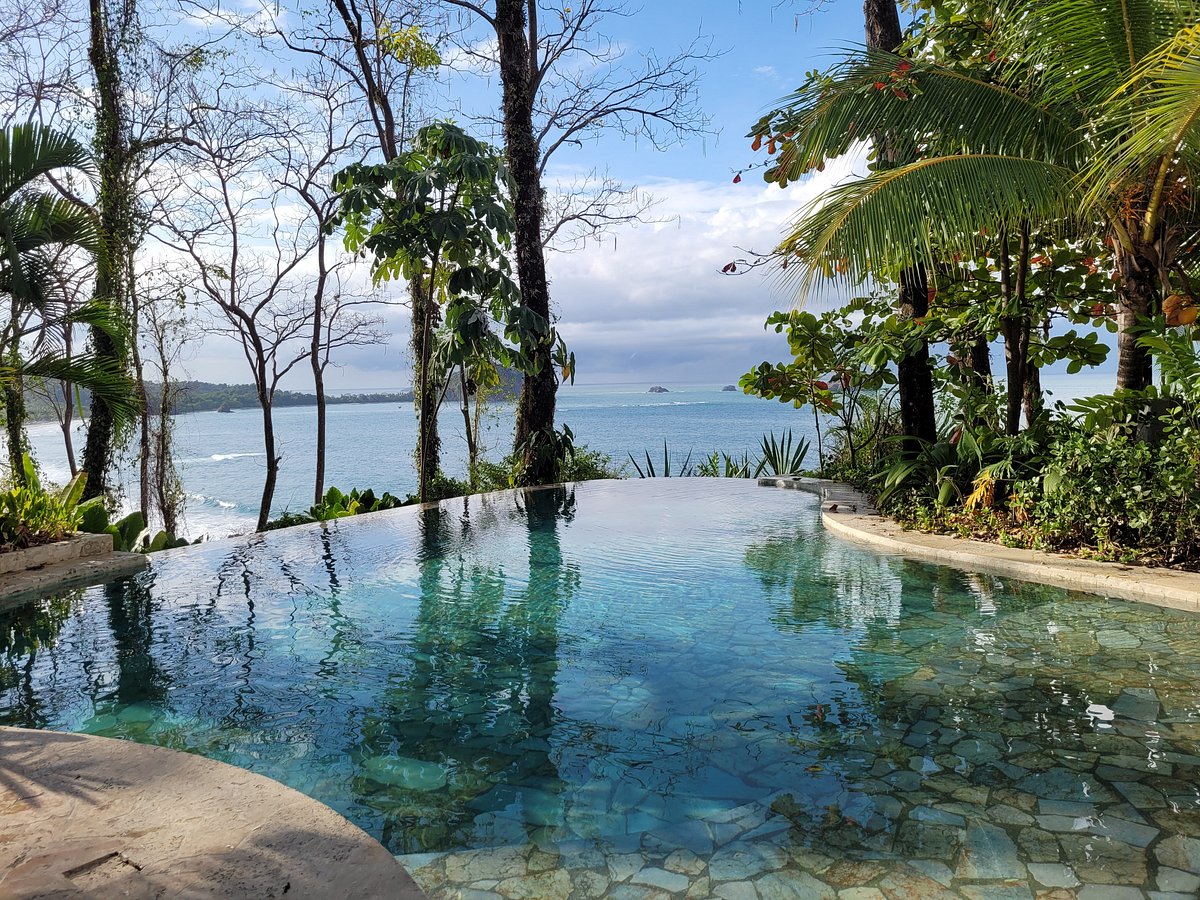 Regardless of which destinations you visit, where you choose to stay, and how you spend your time, the essential element is togetherness. Now that you know the best places to stay in Costa Rica, you can make beautiful new memories with the people you love most!
More about our TFVG Author