Despite being a small country, Costa Rica has a lot to offer. From sun-kissed, sandy beaches to tropical jungles and exotic creatures, there's never a shortage of things to do. It's no surprise that it remains a popular tourist destination for visitors from the United States, Europe, and worldwide.
However, when is it best to visit this beautiful country? The answer depends on what you are looking to do. In addition, the climate can vary from one part of the country to another.
In this article, you'll learn all about Costa Rica's different climates and the best times to visit. 
Why not also check out our guide to the best Costa Rica all-inclusive resorts for families?
Why Visit Costa Rica?
Why visit Costa Rica in the first place? In addition to having cheap flights with carriers such as Spirit Airlines, Costa Rica also has something to offer for pretty much everyone. From nightlife in the capital of San Jose to exquisite oceans, you can have it all in this amazing country. There is also a wide range of outdoor activities, such as rafting, zip-lining, and snorkeling; you can also visit a national park on your trip.
The people of Costa Rica are amongst the happiest and friendliest in the world, abiding by their motto of Pura Vida, which means "pure life" in Spanish. A large percentage of the population speaks English pretty well, so you won't have a hard time getting around, even if you don't speak Spanish.
As there's so much to do in Costa Rica, the best season to visit varies based on what your itinerary will be. 
The Overall Best Time to Visit Costa Rica: Mid-November to April
The best time to visit Costa Rica, as a general rule, is in the dry season. The dry season starts in mid-November and continues until around April. During this period, you will experience low rainfall, so you will be able to stick to your plans without scheduling your activities around the weather.
In addition, the climate is just perfect during those months. While it can get hot during the day, especially outside the higher-elevation areas, it can cool off a bit at night. You'll also get an occasional breeze. The water at the beaches will be clear and warm, and you'll enjoy a long day of sunshine every day.
On the flip side, those months also tend to be the most touristy, especially around the holiday season at the end of December and the beginning of January. People come from all over the world to enjoy what Costa Rica has to offer, so you may find booked-out hotels, and you may see more crowds on the beaches.
The Best Time to Visit Costa Rica's Caribbean Side
Most people stay at resorts and beach towns on Costa Rica's famous Pacific coast. However, there is a lesser-visited side of Costa Rica, the Caribbean coast. Although there may be fewer resorts, hotels, inns, and tourist agencies, it is still beautiful. However, if you plan on visiting the Caribbean coast, the weather tends to be different from the rest of the country.
While Costa Rica's rainy season extends through September and October, those are the best months to visit its Caribbean coast. The weather is the best during those months, as you will get the most sunshine, without a lot of rain. That includes La Fortuna, but not popular destinations like Guanacaste and Jaco Beach. You will want to avoid those places during September and October unless you don't mind rainy afternoons.
The Best Time to Visit Costa Rica for Greenery
If you want to see lush jungles and experience a magical land of greenery, it is best to travel to Costa Rica during the green season, also called the rainy season. While the rainy season runs from April or May until November, you'll want to go during the low rainy season instead of the rainiest months of September and October.
If you visit the jungles during the dry season, you won't get to experience it fully. The trees are typically dry during this period, and the jungles just don't look the same. If you go during June or July, you will get the full bloom of the green season without an overwhelming amount of rainfall.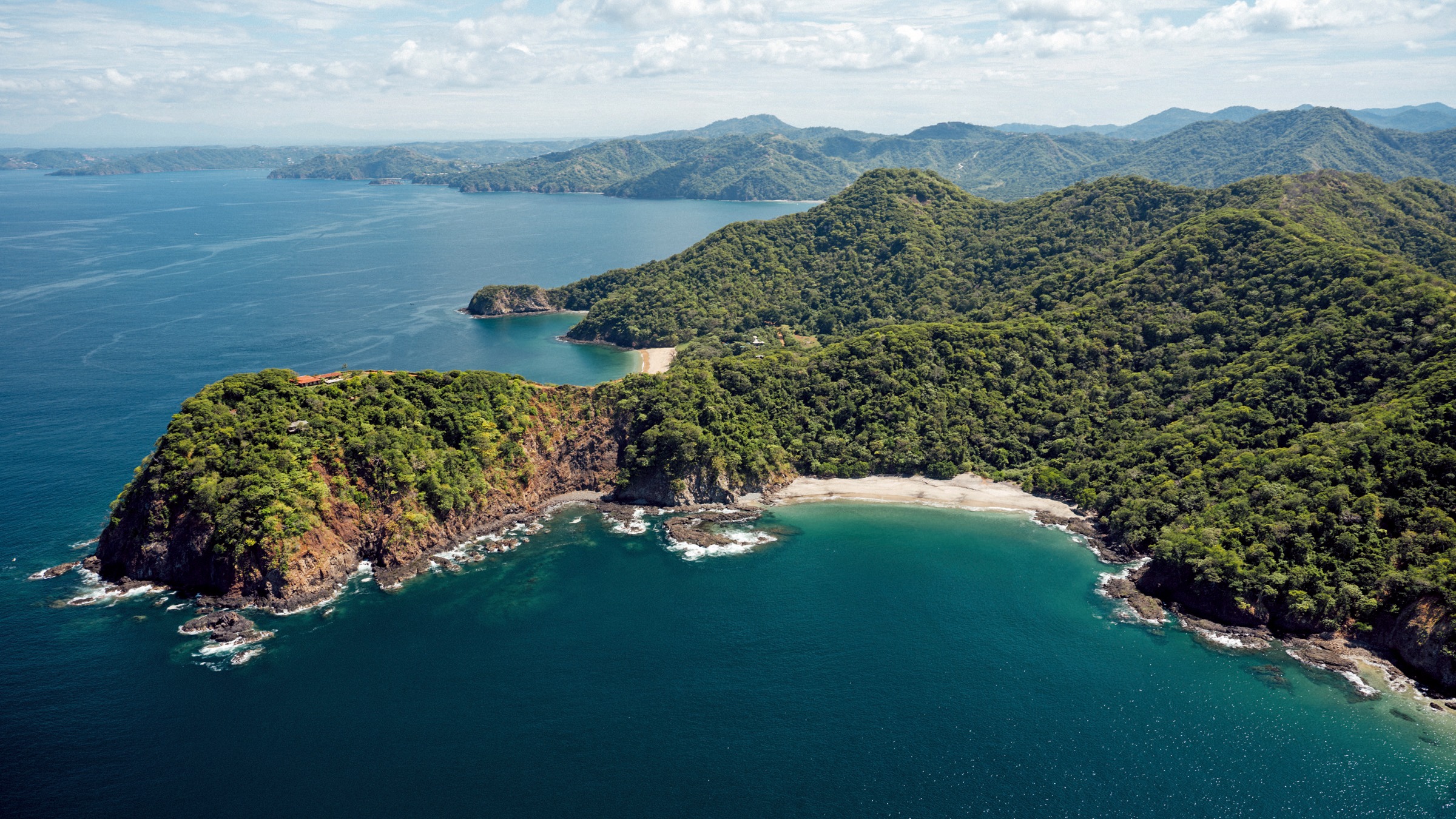 The Best Time to Visit Costa Rica to Save Money and Avoid Crowds
While the dry season is the best time to visit most of the country, it also means that things will be more expensive. If your goal is to save as much money as possible while visiting Costa Rica, you need to do the opposite of what everyone else is doing and visit during the rainy season.
During the rainy season, at least on the Pacific Coast and in most of the country, not a lot of people will be visiting. That means that hotels may lower their rates to attract more customers. Also, tour agencies may offer discounts.
In addition, you will experience fewer crowds. It might rain, but you will have fewer people on the beach, and you won't have to deal with as many tourists. Nevertheless, it doesn't rain all day, every day. Usually, you will get some sunshine every day, at least in the mornings. If you don't mind a bit of rain, the rainy months are a pretty good time to visit Costa Rica.
Keep in mind that some tours may not be available or may run less frequently, especially during the rainiest months of September and October.
The Best Time to Visit Costa Rica to See the Arenal Volcano
The Arenal Volcano is an active volcano and one of Costa Rica's top-visited tourist attractions.
This majestic volcano stands at over 5,600 feet tall and is one of Costa Rica's famous natural beauties. However, getting a good view of the peak can be difficult, as it is usually shrouded in clouds. There is no real optimal time to visit this volcano, as a lot depends on luck.
Nevertheless, during September or October, you have a slightly better chance of catching a glimpse of the peak, even though the rest of the country will be rainy.
The Best Time to Visit Costa Rica to See Turtles Nesting
During the summer months, thousands of green sea turtles come ashore and nest. However, you can see turtles nesting during any season. You just have to go to the correct national parks, as different species of turtles have different nesting seasons according to the areas in which they exist.
In general, green sea turtles nest during the summer months of July and August until October. You can see them by visiting Tortuguero National Park, but you will have to wait until dark, as that is when they come onto the beach. These turtles are perhaps the most famous of all of Costa Rica's turtles, and they are pretty big, too.
During the summer months of June to August, you can also see other turtles in Tortuguero National Park, including the loggerhead. It can be even larger than the green sea turtle. The loggerhead is an endangered species.
Therefore, I'd say that the best time to visit Costa Rica for turtle watching is during the summer. However, if you can't make it, you can see turtles nesting all year round. The Olive Ridleys, for example, nest all year round, though you have the best chance of seeing more of them in September, October, and November.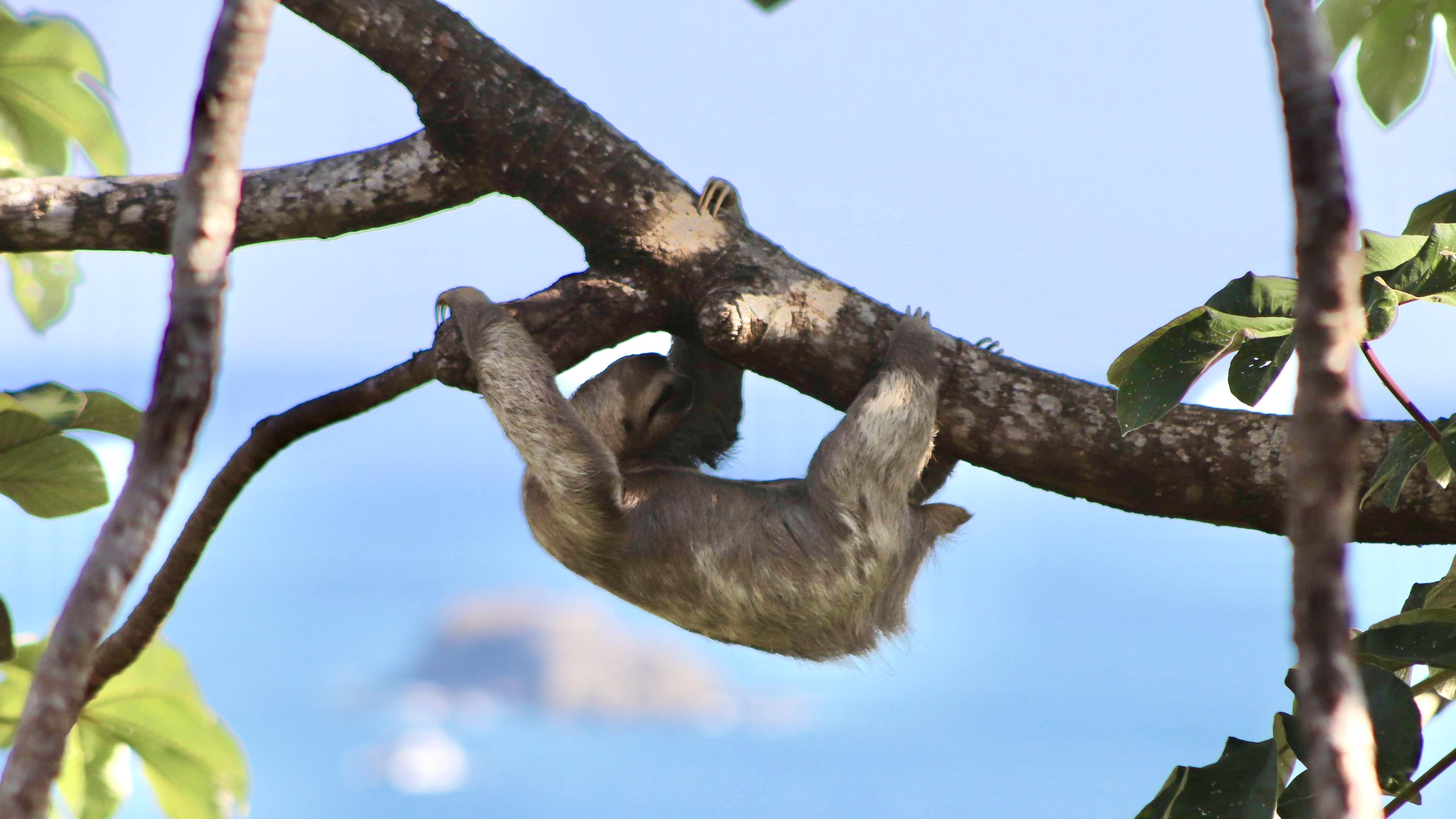 The Best Time to Visit Costa Rica for Wildlife and Bird Watching
If you are heading to Costa Rica to see wildlife or watch birds, the dry season is the best. Starting from November until around March or April, you have the best chance of spotting a wide variety of exotic creatures and birds.
Since the jungles look the best during the rainy season, it is harder to view animals in the jungles during that period. There is more greenery, and the jungle is lusher, making it easier for animals to camouflage themselves. In addition, guides and tourists will have a more challenging time spotting animals compared to the dry season.
The same applies to birds. Not only will it be easier to spot birds during the dry season, but many species migrate to Costa Rica during the dry months, meaning that you can see a wider variety of birds in that period.
Another thing worth considering is that it will be harder to navigate the jungles during the rainier seasons, as there will be more mud, and the terrain will make driving, hiking, and walking challenging.
You may also visit during the transitional months, right at the beginning and end of the rainy season. The trees will still be green, but there will be somewhat less rain, and there won't be as many tourists as during the peak dry season. May and November are good times to visit.
The Best Time to Visit Costa Rica for Festivals
Costa Rica has several festivals at different times of the year. While traveling to Costa Rica is always a rewarding experience, seeing how the locals celebrate their festivals allows you to experience the culture of Costa Rica on another level. Here are some of the top festivals and holidays in Costa Rica to know about when planning your trip:
Fiestas Palmares: Fiestas Palmares is a two-week street festival that takes place in January in the town of Palmares, in Alajuela. Celebrating people will fill the streets, and there will be plenty of beer to go around. You can enjoy the horse parades, view the fireworks, and even witness some bullfighting (done safely).
Limon Carnival: Another street festival, this one in the town of Limon, takes place in October. It also lasts for two weeks, and it's kind of like a mini version of Brazil's famous Carnival in Rio. There's a lot of street dancing and partying going on.
Fiesta de Los Diablitos: This festival, which takes place at the end of February, allows you to see authentic indigenous costumes, masks, and dancing. A reenactment of a battle between the Spanish and the indigenous takes place as well.
There are also more modern music festivals that take place in Costa Rica. If you love music festivals, you may want to attend the Ocaso Underground Music Festival.
Keep in mind that not all holidays are good times to travel to Costa Rica if you're looking for public festivities. For example, as is traditional in Latin American culture, Christmas is a time spent traveling to smaller towns or spent with the family. In addition, during Semana Santa, or Easter Week, many stores are closed, and you can not buy alcohol in many places. Nevertheless, you can still enjoy some street festivities in the capital around Christmas time. 

The Best Time to Travel to San Jose, Costa Rica
San Jose, the capital of Costa Rica, rarely makes it to the top of travelers' lists. Most people typically fly into the airport in San Jose and immediately head to a smaller town or the beach. However, it's a shame for those missing out because San Jose has a lot to offer, from international cuisine to exciting nightlife.
The best time to experience San Jose is during the dry season, as that is when the weather is best. Keep in mind that since San Jose is at a higher elevation, the weather can get a bit chilly at times, especially at night. In addition, cloudy days are common. Nevertheless, you can enjoy going out on a Friday night or visiting one of its parks. If you're staying in San Jose, you can also take a day trip to the Starbucks Coffee Farm, the only one in the world and a short drive from the capital.
Final Thoughts
While most people travel to Costa Rica during the dry season, there is no "wrong" time to visit this fantastic place. There is always something to do. Regardless of the time of year, there is always a part of the country with good weather, and the friendly people and delicious food stay the same year-round.
More about our TFVG Author
A seasoned traveller, Dad, and avid sports tourist, James foundered The Family Vacation Guide to share his expert vacation experiences- especially when it comes to being a travelling family man.
Featured in Travel articles such as Travel + Leisure, TripSavvy and SFGate, you know you're reading some of the best vacation tips online.