Going on a luxurious cruise sounds like an amazing adventure. Usually, cruise ships have all-inclusive options and of course, you get to stop at different ports to visit different cities.
However, some parents may ask themselves if it is appropriate to take their kids on a cruise vacation. The last thing you want is to have a bored toddler or teenager when you're trying to enjoy your 7 days at sea. 
Luckily, Celebrity Cruise Line certainly has kids in mind with the plethora of programs that they have for various young age groups. There are over 500 activities to participate in, and the shipping schedule changes with every sailing depending on the interests of young cruisers.
So if you are thinking about taking a trip with Celebrity Cruise Line don't hesitate to book a vacation for you and your whole family. Let's find out more about all the options for your kids to enjoy.
Is There An Age Limit For Children?
Children as young as 6 months old are allowed on the ship. Kids of any age can spend time with the ship's nursery while you go out on an excursion or enjoy your dinner in one of Celebrity's amazing restaurants.
When your kids are big enough to leave the nursery, let them go explore. The Adventure Ocean Youth Program has plenty of activities for all different age groups (six months to 17 years).
You can choose from scheduled supervised activities or you can drop them off and let them do their own thing. However your children want to enjoy themselves during their free time on the ship, the Youth Program will be sure to provide a safe and fun environment.
The Youth staff is all CPR/First Aid certified and are attentive, caring, energetic individuals that will take care of your children. Your child can sign up online before sailing so they won't miss out on any activities.
Do Parents Have To Attend All Children's Activities?
No, you are not required to attend any of the children's activities. However, it may be helpful for your children to see their parents cheering them on from time to time.
It is a ship vacation so you should enjoy yourself and go out on some excursions while the kids hang out with other young cruisers. When it is time to come together, there are tons of things the entire family can enjoy together.
What Activities Are Good For Entire Families?
While there are tons of activities and clubs just for kids, there are things your family can all do together like swimming, board games, classes, croquet, basketball, and outdoor movie night.
Come together for theater shows and live music. Gather everyone for a movie night on the open deck. Like most cruises, there are tons of shore excursions you can enjoy with your adventurous or curious children.
The cruise also offers some family-focused shore excursions like kayaking along a beautiful coastline or snorkeling with stingrays.
There are also family-friendly spaces for parents and their children to play together on the ships. For example, the Celebrity Reflection cruise has lawn bowling, comedy shows, lectures, feature films, karaoke, a sky observation lounge, and team trivia among other activities.
Come together for dinner at one of the formal or casual restaurants before catching a show in the theater.
A family-style restaurant called the Oceanview Cafe is another great place for your kids to make friends with other families. It becomes a casual buffet for breakfast and lunch, or you can sit down together for dinner. World-class chefs prepare international meals ranging from pizza, sushi, stir-fry, and more. You and the kids can indulge or opt for the healthy salad bar as you socialize.
No matter what you choose to do during your travels, Celebrity Cruise Line has something for everyone to enjoy whether young or not so young.
Programs For Kids and Teens
One of the most popular programs is the Camp At Sea for kids ages 3 through 12. Camp At Sea boasts a large variety of age-appropriate activities for kids that they can enjoy together or on their own.
Some of the options for them to choose from include arts and crafts, cooking, tennis, swimming, karaoke nights, scavenger hunts, and tournaments at the Sports Court. The Camp at Sea is open from 9 am until 10 pm, so your kids can stay occupied all day.
The Teen Club offers activities just for them – no adults allowed. Here they have their lounge area, games room, music performances, and DJ's, where they'll be able to relax or let off some steam any time of the day.
Teens can participate in Xbox competitions, parties, and cooking classes. They can come and go as they please all day.
Programs For Ages 6-9
The Explorer's Lab has educational themes to cover subjects like physics, astronomy, and marine biology. Kids will learn about the ocean ecosystems at the Wildlife Adventure where they can feed bottlenose dolphins or sea turtles. Kids may learn the fundamentals of sailing, such as navigation, time, weather patterns, when they enroll in the nautical program.
The fun continues when kids get hands-on experience in arts and crafts, cooking lessons, sports tournaments, and much more.
Programs For Ages 3 -5
Ships may have an interactive room where kids can play with bubbles, see live baby alligators and lizards or get their hands on ocean specimens. The Camp at Sea program has more of a structured environment for preschoolers to learn about the world around them through games, songs, arts, and crafts.
You can drop off your little ones for a few hours of safe, age-appropriate playtime. Kids will get to meet new friends and experience their first-day camp vacation.
Food Options For Kids
There are three options for kids who don't want to take the time to sit down and eat.
The room service menu includes items like grilled cheese, peanut butter, and jelly sandwiches, or hamburgers with fries.
Kids can always stop by one of the buffets and grab a little something quick like cereal, yogurt, fruit, bread, pastries, fried chicken, macaroni and cheese, or pizza. Children usually love ice cream, and Celebrity has several locations for ice cream cones, sundaes, banana splits, or shakes.
You can relax knowing that kids are always welcome to join their parents at any of the restaurants or bars onboard Celebrity ships if they want to eat a more formal meal together. They also have lots of healthy fare like fresh fruit, vegetables, and salad bars.
Education At Sea
Celebrity Cruises have even partnered with The Frost Science Museum and Anturus to create unique educational experiences onboard for kids on certain ships like Celebrity Edge and Equinox.
They have a one-of-a-kind science and discovery museum at sea, where children can interact with marine scientists. They may learn about the Galapagos Islands by getting up close and personal with its animals, as well as learning about weather patterns, meteorology, or how to handle dangerous waves.
Another unique educational program they offer is for teens to learn the basics of scuba diving at the Underwater Explorer's Lab. Kids will learn about marine ecosystems through videos, games, and discussions with expert divers.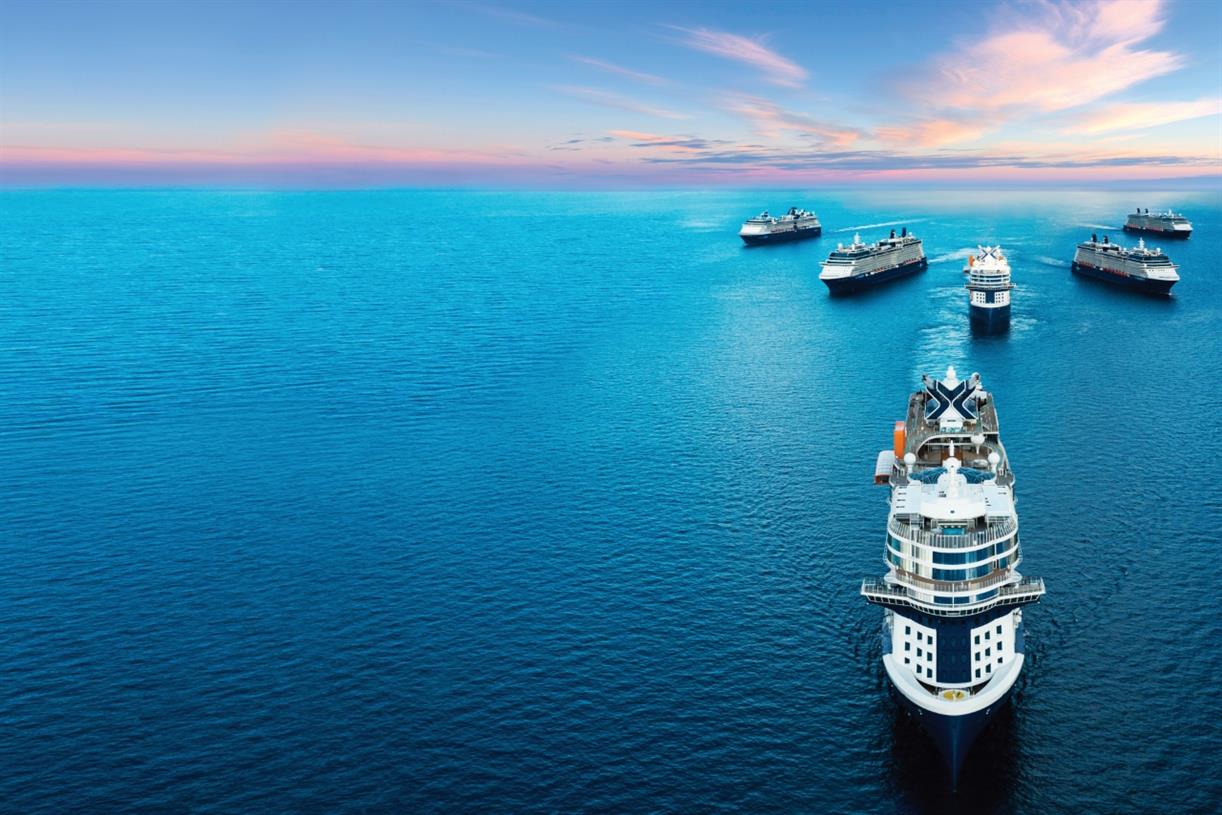 Your Kids Can Meet Other Kids
The various kids' clubs offer lots of different activities for kids to do together or independently. Even though the Camp At Sea program is age-specific, there are playrooms for toddlers as well as teenagers that everyone can use together.
Kids will be excited to see their favorite characters like Doc McStuffins onboard Celebrity ships. They won't have a hard time making new friends because they'll be running around having fun together all day long.
They can keep track of their schedules with a kids activity guide made just for them, so mom and dad don't have to do it. Kids can bring fun stickers back to use later in the week when they get to decorate their family photo album.
Each ship has unique activities that will be a hit with your kids. For example, your ship may have a board game cafe that allows you to hang out and play classic games like Battleship, chess, checkers, and Connect Four.
Celebrity Cruises Are Fun For All
In conclusion, if you want to take your children on a cruise, but you're worried about whether it might not be a good fit for your family, Celebrity Cruises have several features to help ease your mind.
There are endless activities and programs available to help keep kids entertained and learning all week long. Kids can make new friends on board by participating in their organized childcare services or hanging out in the playroom.
Celebrity Cruises is kid-friendly and a fantastic choice for your next family vacation.
More about our TFVG Author
A seasoned traveller, Dad, and avid sports tourist, James foundered The Family Vacation Guide to share his expert vacation experiences- especially when it comes to being a travelling family man.
Featured in Travel articles such as Travel + Leisure, TripSavvy and SFGate, you know you're reading some of the best vacation tips online.