Remember the popular 1960s sitcom 'I Dream of Jeannie' and the famous 'Sin City' series? They were both shot on Cocoa Beach. The beach certainly provides the most stunning backgrounds for movie scenes and is a favorite surfing spot for many surfers. The world's most famous surfer, Kelly Slater, comes from Cocoa Beach.
The beach also stands out for its affluence in natural features. It boasts more than six miles of public beach and four oceanfront public beach parks, not to mention the Historic Cocoa Village that attracts tourists from all walks of life.
Cocoa Beach has many activities for families, couples, and singles, but finding a suitable one can be daunting given the vast range of beaches here. Here's a detailed lineup of the best beaches in Cocoa Beach to help you.
1. Alan Shepard Park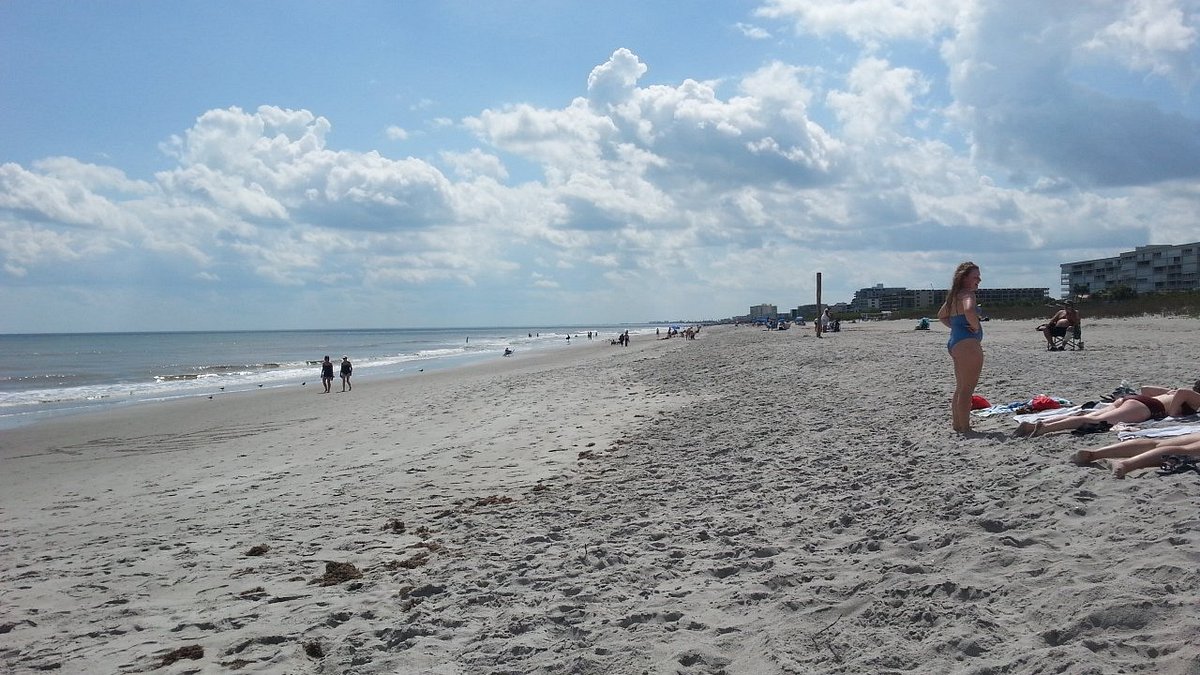 The beach is named after Alan Shepard, an astronaut, and businessman. It stretches five miles along the seashore and is an excellent spot for watching rocket launches. Its prime location also makes it a favorite spot for tourists who want to explore other places and activities.
Alan Shepard Park is within walking distance of the iconic Cocoa Beach Pier, large picnic pavilions, and a bathhouse for washing up after a day on the sand. Shopping areas and upscale restaurants are close, and other beaches like Lori Wilson Park and Sidney Fischer Park Beach are a mile away.
The park is also an excellent place for a first date as it has many romantic spots. You can take cute pictures on the iconic boardwalk, watch the sunset, observe shuttle launches, or stroll hand-in-hand along the vast sandy beach. There's plenty of parking space on the beach, so you don't have to walk long distances to access it.
If you prefer visiting the beach at night, you're in luck because the beach is full of life then. Sandbar Sports Grill is particularly ecstatic given the vast range of exquisite drinks and foods served here. The pub also plays live music every night, providing the perfect ambiance for lovers visiting the beach at night.
2. Sidney Fischer Park Beach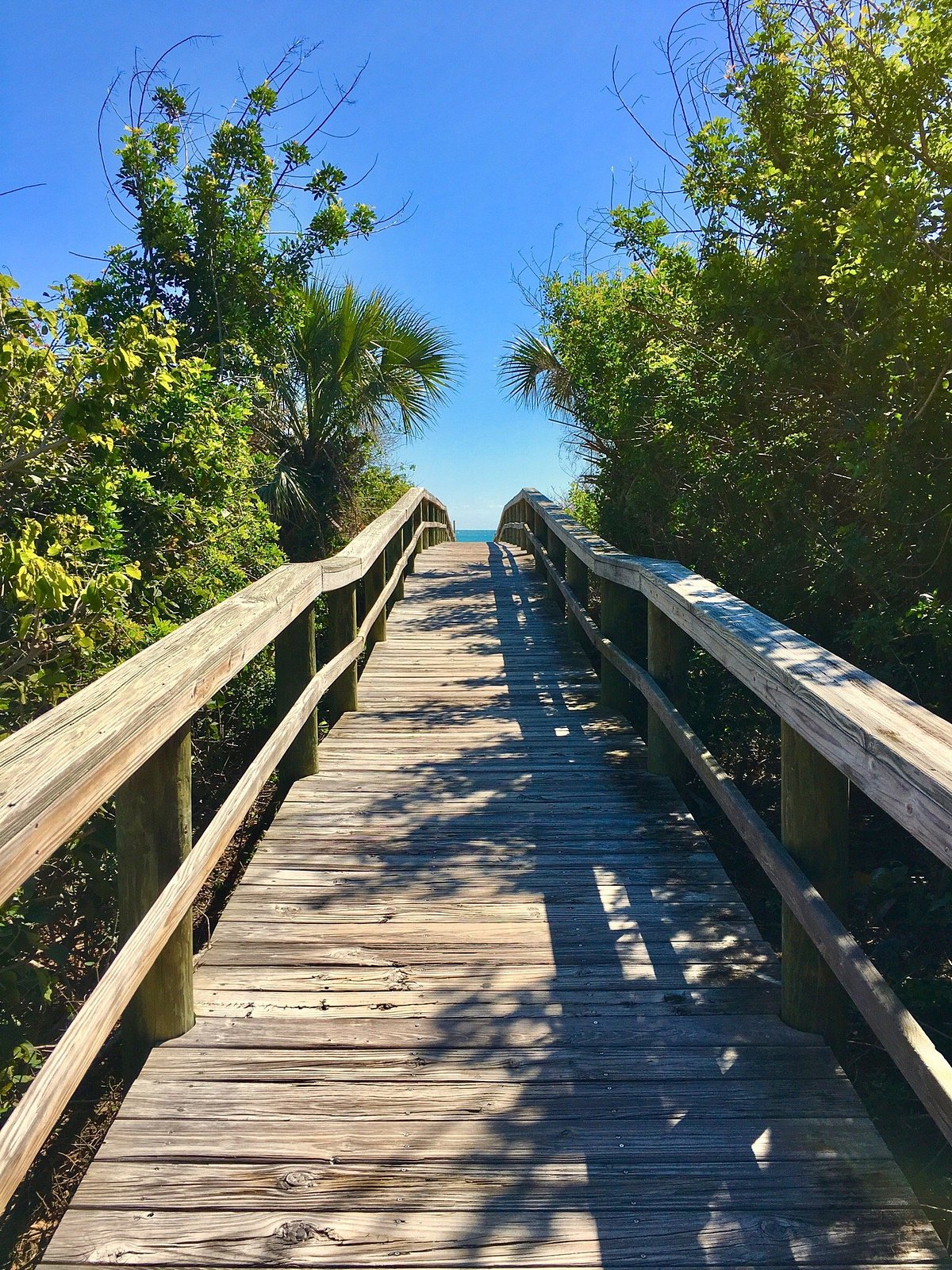 Named after Sidney Fischer, a mayor who served the area from 1956 to 1960, this park has become a favorite spot for families visiting Cocoa Beach. Sidney Fischer Park stretches across a 10-acre piece of land and provides the safest place for kids to play.
The shoreline is relatively flat with minimal waves and barely any pebbles or rocks that could hurt your kids. You'll also be at peace knowing that lifeguards patrol the area, ready to rescue you.
The beach also boasts many family-friendly facilities, including a volleyball court, picnic areas, a well-maintained playground, and outdoor showers. And if looking for a place to dine after a long day, you can always head to the Fresh Grill restaurant for a serving of the most delicious seafood. It's only a two-minute drive from the coastline.
3. Lori Wilson Park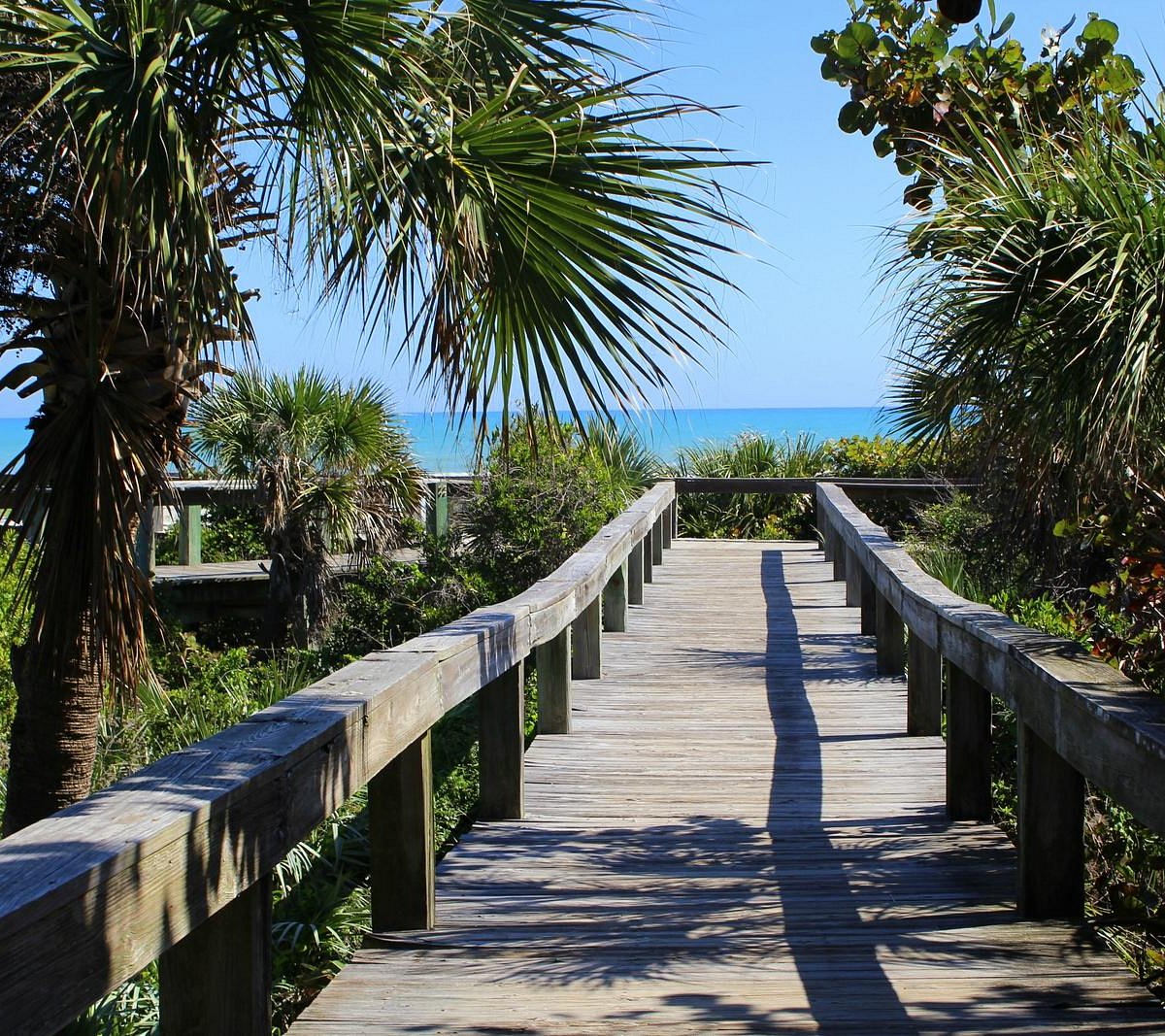 Located a mile away from Alan Shepard Park and 2.5 miles south of Cocoa Beach Pier, Lori Wilson Park is another family-friendly beach along the coast. It features 33 acres of sand stretching across the North Atlantic Ocean with a shoreline of powdery white sand and backdrops of green vegetation.
Lori Wilson Park is the best place to explore Florida's wildlife. There's plenty of local wildlife and plant life for tourists to see. If you're feeling a little more adventurous, head to Maritime Hammock Preserve, known for its hiking trails, picnic areas, and bird-watching sites.
However, if you're big on relaxing while reading a book, set up a large beach umbrella and chair available on rentals. You may also take pictures beside the stunning green backdrop or take a stroll on the vast boardwalk winding through the hammocks.
Alternatively, rent one of the three large pavilions complete with water, electricity, picnic tables, and grills. Lori Wilson Park is also the best beach in Cocoa Beach for kids to swim. The water is pretty shallow towards the surface, and there aren't strong currents that could drown kids. 
The beach also has some pretty great dining spots, including Mambo's Beachside Bar & Grill, which serves Caribbean food and mixed drinks. You may also head to Gregory's Steak and Seafood Grill, another popular establishment south of Lori Wilson Park.
4. Playalinda Beach
Playalinda Beach adds to Florida's best surfing beaches. It's located inside Canaveral National Seashore and is just an hour's drive from Cocoa Beach. The beach is also one of the best spots to watch rocket launches.
A vast part of the beach is an undeveloped shoreline, but it doesn't mean you won't find fun things to do here. On the contrary, it has a choke-full of activities to keep you entertained. You can go fishing or have a picnic at the beachfront, stroll on the beach, and look out for wildlife and sea animals like dolphins and sea turtles.
The beach is also not far away from Meritt Island National Wildlife Refuge, home to various bird and reptile species. The reserve is open to the public. Note that you'll be required to pay an entrance fee to access the beach as it's part of the national park.
5. Cocoa Beach Pier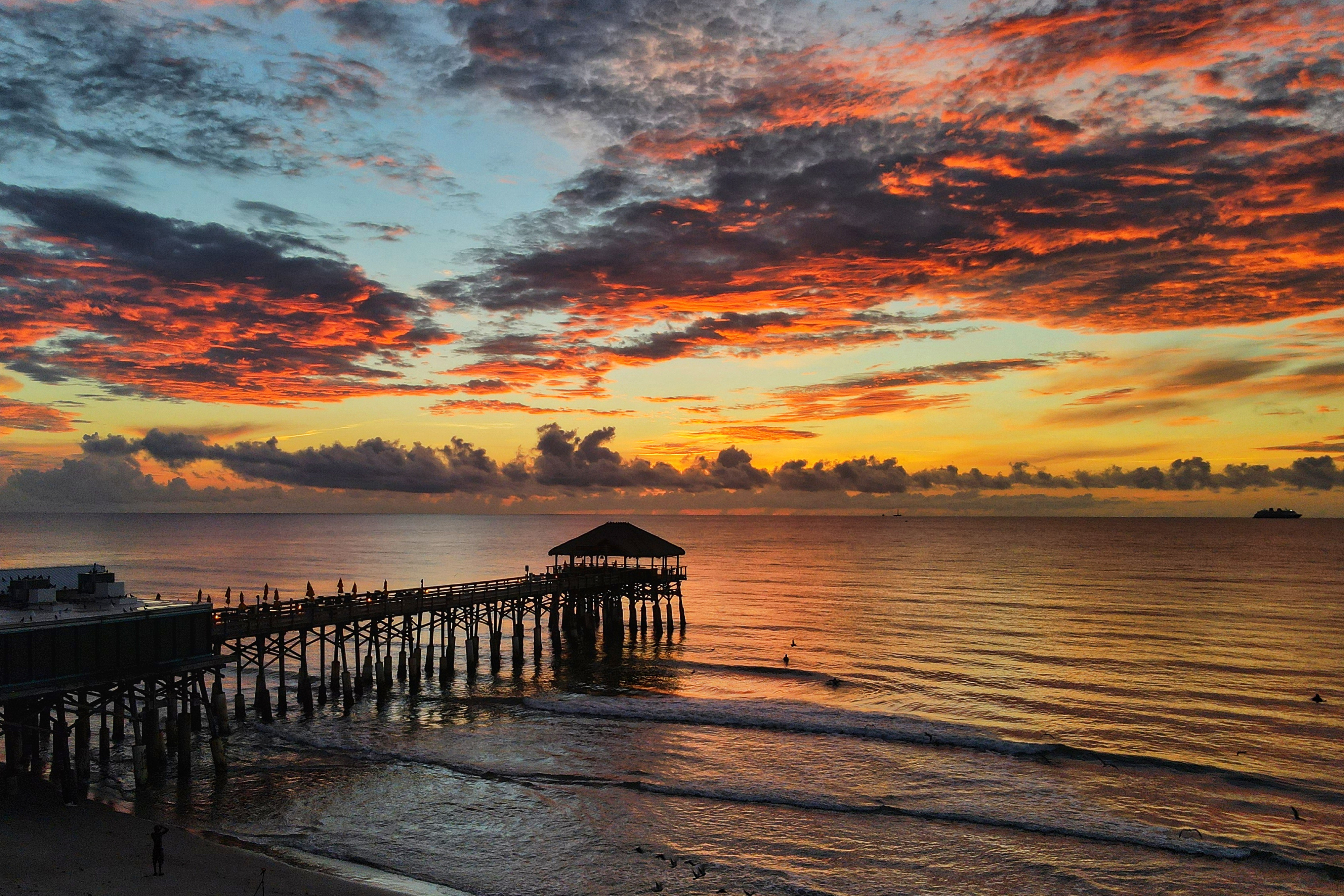 This beach is not only great for sunbathing and surfing but is home to Florida's historic pier. It extends over 800 feet, making it a great sightseeing spot for locals and tourists. Locals offer surfing lessons at Cocoa Beach Surf School, but if you're not big on such adventurous activities, you can just watch pros do their thing.
A day's trip to Cocoa Beach Pier isn't enough to explore all its pleasantries. You can play volleyball, surf in the clear blue water, and teach your kids how to cast a line or take a stroll on the vast sandy stretch. The beach also has a fresh-water shower to help you freshen up before joining your friends at the lounge, bar, or restaurant.
If you're a golf fan, head to the Golf N Gator to see reptiles, play mini-golf, and enjoy go-karting. You can also visit Lighthouse Cove Mini Golf, another great golfing spot south of Cocoa Beach Pier. It has two mini-golf courses and an ice cream and wine/beer bar.
Partygoers get the time of their life at the beachfront concerts on the beach held during peak seasons. There are plenty of dining options at the Pier, thanks to the beachfront resorts and hotels lined up along the coast. Rikki Tiki Tavern is located at the end of the pier and serves delicious food while providing the most breathtaking ocean views. It's also an excellent spot for watching shuttle launches.
6. Jetty Park Beach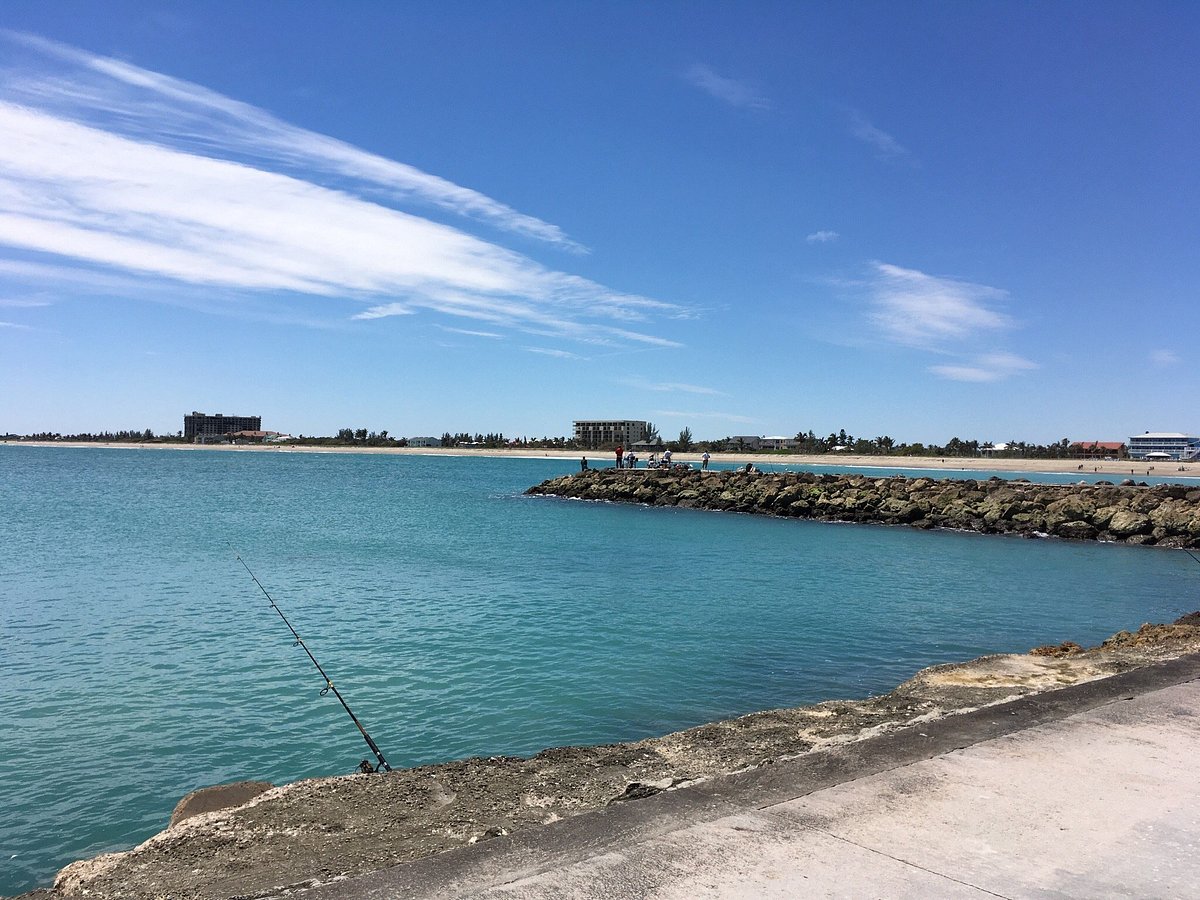 This is another great spot to watch shuttle launches, and it's the closest beach to Cocoa Beach Pier. A ten-minute drive is all you need to reach here. The beach stretches over a vast 35-acre piece of land and features a long 1500-foot pier where locals come to fish and enjoy breathtaking views.
Jetty Park Beach also boasts a range of amenities to keep you entertained and comfortable. It has a playground where kids can play, accessible showers and restrooms, and always alert lifeguards.
Adventure buffs may rent and ride bikes on the shoreline, go kayaking, boogie boarding, or surfing. If you're big on tanning while reading a book, you can rent an umbrella and a beach chair to keep you comfortable. Head to the Cove, a waterfront area with bars, shops, restaurants, charters, and a casino boat for more fun.
7. Seagull Park
The beach is another favorite spot for surfers. Seagull Park is located in Satellite Beach, a 20-minute drive from Cocoa Beach Pier. It provides only two miles of sand, so there isn't much parking space here.
However, you'll still enjoy a few activities like fishing, surfing, swimming, or picnicking in the sheltered picnic areas. You can always head to the nearby beaches with more space and activities.
Pineda Beach and Hightower Beach Park, for example, are a stone's throw away from Seagull Park. You may also head to Manatee Cove Golf Course, a five-minute drive from the beach, to play golf and dine at the bar.
8. Hightower Beach
Want to experience Florida's natural beauty in all its glory? Head to High Tower Beach. Sandwiched between RC's and Perkins, four miles south of Pineda Causeway, it's one of the best beaches near Cocoa Beach with the most beautiful sand dunes.
The sand dunes are consistent, as with others on Satellite Beach, depending on how the sand settles offshore. It can hold large swells to produce long and hollow lefts or form peaks based on the tide, wind, and sand.
The beach isn't just full of natural beauty – it's an educational center, too. Apparently, the city's Land and Water Conservation Fund, in partnership with Montecito Community Development, made improvements to the park.
They erected educational signs throughout the park to enlighten visitors about the uniqueness of the beach systems and dunes.
9. Robert P. Murkshe Memorial Park and Beach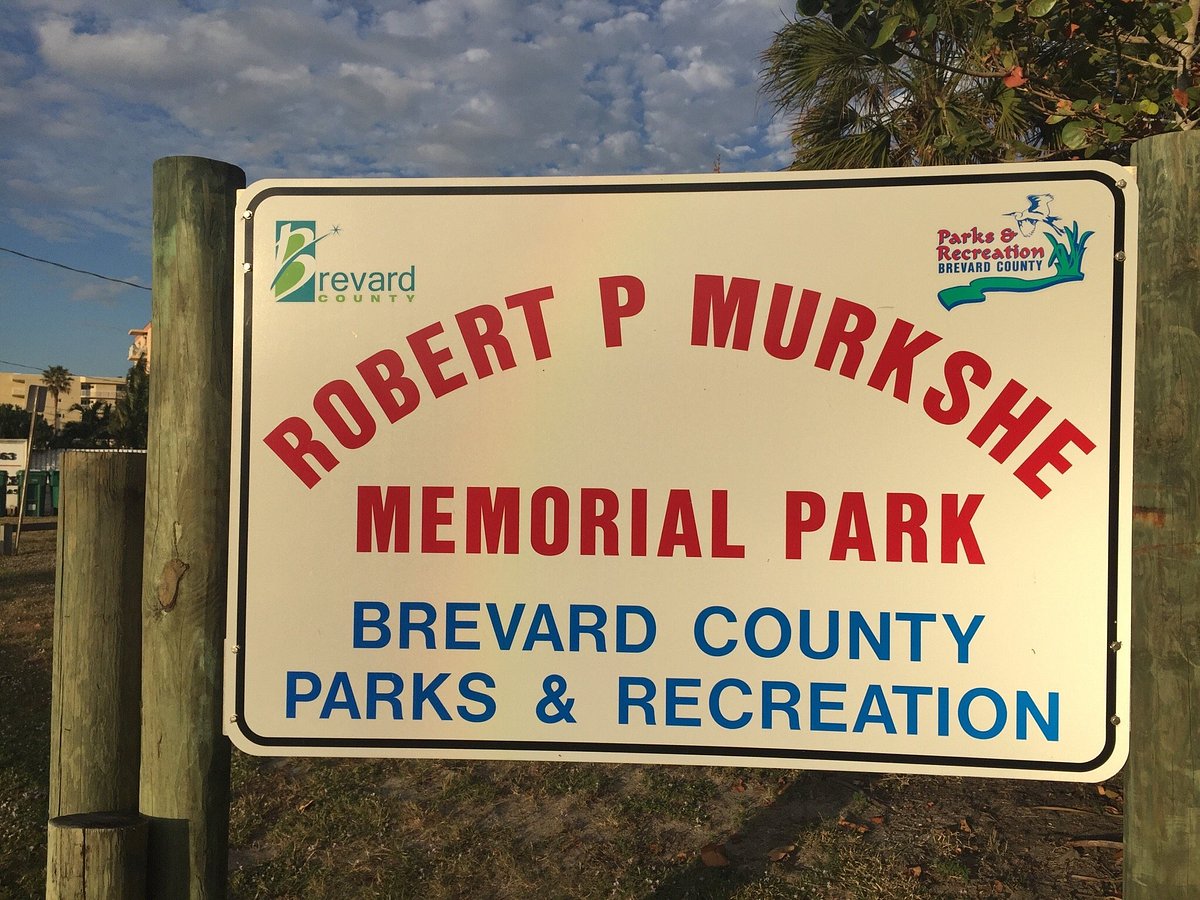 Like Sidney Fisher Park, this beach was named after one of Cocoa Beach's mayors. Robert P. Murkshe is particularly remembered for his contribution to preserving Florida beaches, and this Memorial park and beach were named after him to pay homage.
The beach is located on South Atlantic Avenue, in the middle of a residential area. Its unique location means it never gets overcrowded, and you can enjoy the peace and tranquility of the beach.
Robert P. Murkshe Memorial Park and Beach isn't as big as other Florida beaches as it stretches on a 2.5-acre piece of land. This means there isn't much parking space, but you're likely to find a parking area since the beach isn't crowded.
The park is also equipped with basic amenities to make your stay here fun and comfortable. It has public restrooms, a sheltered picnic area with tables, and a dune crossover for surfers, bodyboarders, and general beachgoers to explore.
You can also go fishing or sea shelling, especially during the low tide. And if you're visiting with your favorite pet, you don't have to leave them behind because the northern part of the beach is dog-friendly.
10. Cherie Down Park
If you're looking for a picnic spot or beaches near Cocoa Beach, Cherie Down Park is the place to be. The beach occupies seven acres of land and features various amenities to keep you and the family busy. You can go swimming, surfing, playing volleyball, grilling burgers, throwing a Frisbee around, or building sandcastles.
What stands out about this park is the 200-foot boardwalk winding along the dunes. Lovers find it a great spot to view the ocean while taking a stroll. For a more intimate experience with friends and family, you can rent a picnic pavilion and set it up from afar off the beach. There are still plenty of unexplored lands.
11. Howard E. Futch Memorial Park Beach
This beach is known for its kid-friendly activities and is a great surfing spot for people who want to surf away from the crowds. Formerly called Paradise Beach Park, the beach stretches a mile and a half south of Eau Gallie Boulevard.
Howard E. Futch Memorial Park Beach has a picture-perfect coastline, and the numerous activities here will keep you and the kids entertained throughout the day. There's a large playground with slides and a jungle gym to keep your young ones busy. And you don't have to worry about their safety – skillful lifeguards are always on the alert.
Adults get to sweat it out at the volleyball court, surf, throw Frisbees, and make hot dogs and burgers on the BBQ grills on site. You can always make a stop at nearby restaurants, including Bunky's Raw Bar & Seafood Grill or Mel's Tiki Cafe, for a proper meal. Radisson Suite Hotel Oceanfront is also a few miles away from the beach.
12. Pelican Beach Park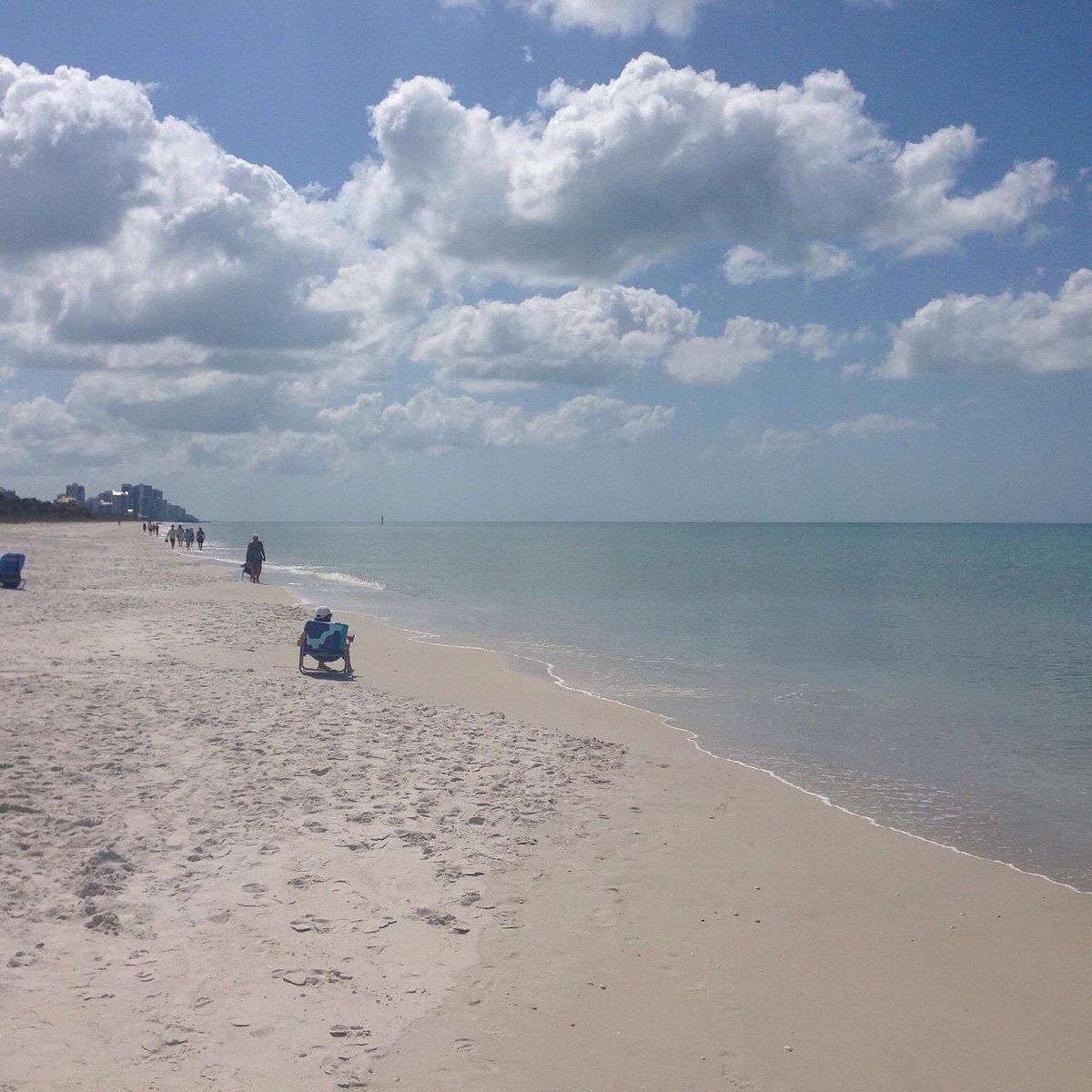 This beach adds to the many underrated beaches in Cocoa Beach. It's a 25-minute drive south of Cocoa Beach Pier, north of Indian Harbor Beach, and makes a great spot for families to relax. You can rent a pavilion and set it up for a picnic or make hot dogs on the BBQ grills available.
Pelican Beach Park also has an outdoor shower, a sand volleyball court, and a playground for kids to play. For a little more adventure, be sure to visit Samson's Nature Park, which is a few miles away from the beach. You can camp, go boat riding, and bird watching, among other fun activities.
13. Bonsteel Park and Beach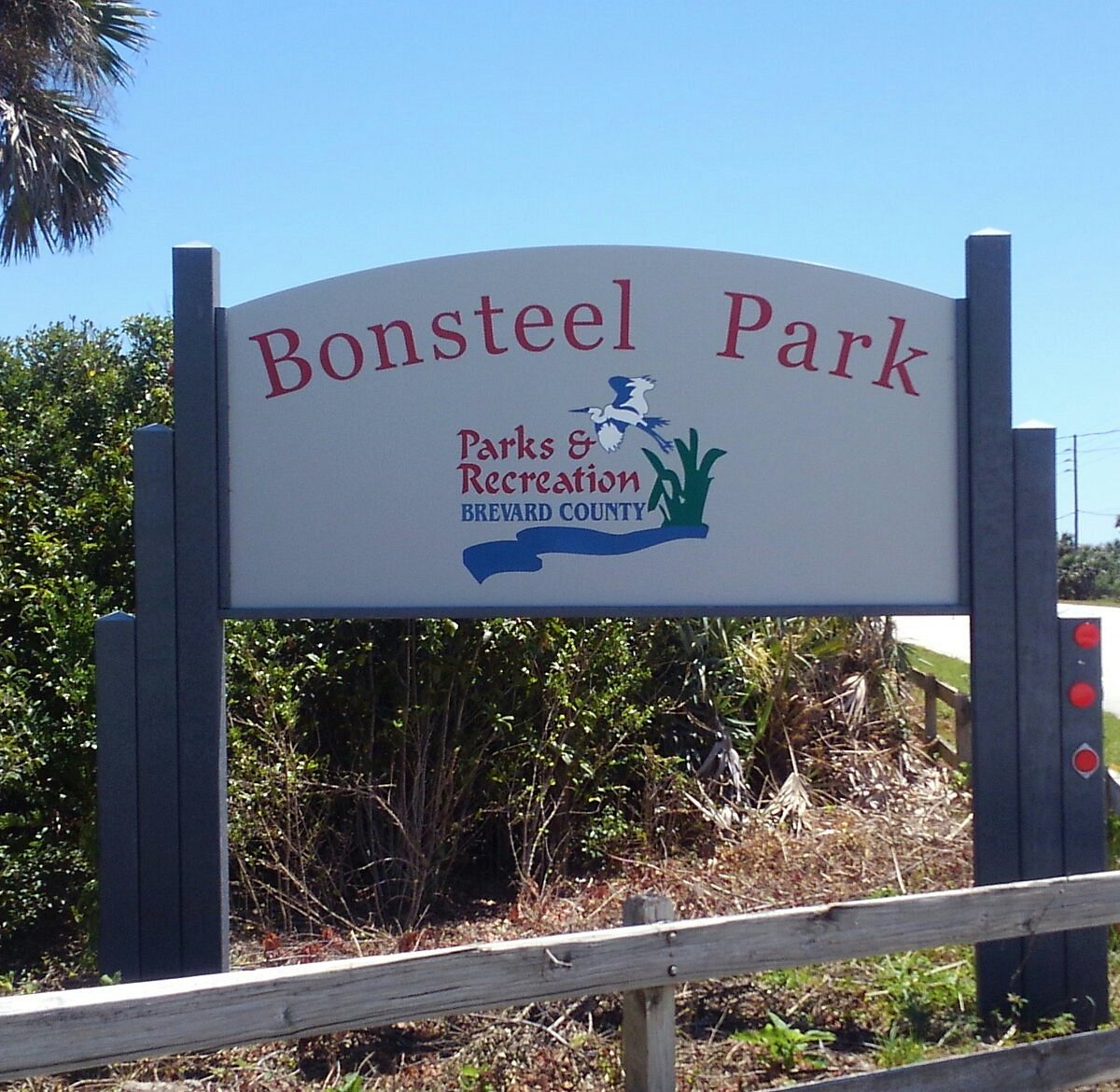 This is another beach known for shoreline fishing and surfing. It's tucked away in a two-acre community, an hour's drive from Cocoa Beach Pier. Bonsteel Park and Beach also has a long boardwalk where people come for strolls and to view the ocean.
The beach also has a few hike trails heading towards the Indian River. If looking for a little more adventure, visit Barrier Island Sanctuary, located in the park's northern region. You have a chance to indulge in many activities, including kayaking, hiking, wildlife viewing, canoeing, and visiting gift shops.
Final Thoughts
Cocoa Beach is famed for its gnarly surfing scene, but there's a lot to explore here, as you've seen. Whether you want to watch space rocket launches, enjoy water-friendly activities, or go hiking, the best beaches in Cocoa beach offer all such activities. And with so many options for adults, kids, and couples to enjoy, it's easy to see why Cocoa Beach ranks among the best beaches in Florida.
More about our TFVG Author