Holidays can take tremendous planning, and an excursion to Sarasota, Florida, is no different. Luckily, when it comes to researching the best beaches in Sarasota, you have options.
Sarasota has some of the best beaches in Florida. But since some are betters suited to families, pets, or nature lovers, it's hard to know which one is right for you.
Here are some of what we consider the best beaches in Sarasota and things to do once you get there.
Siesta Key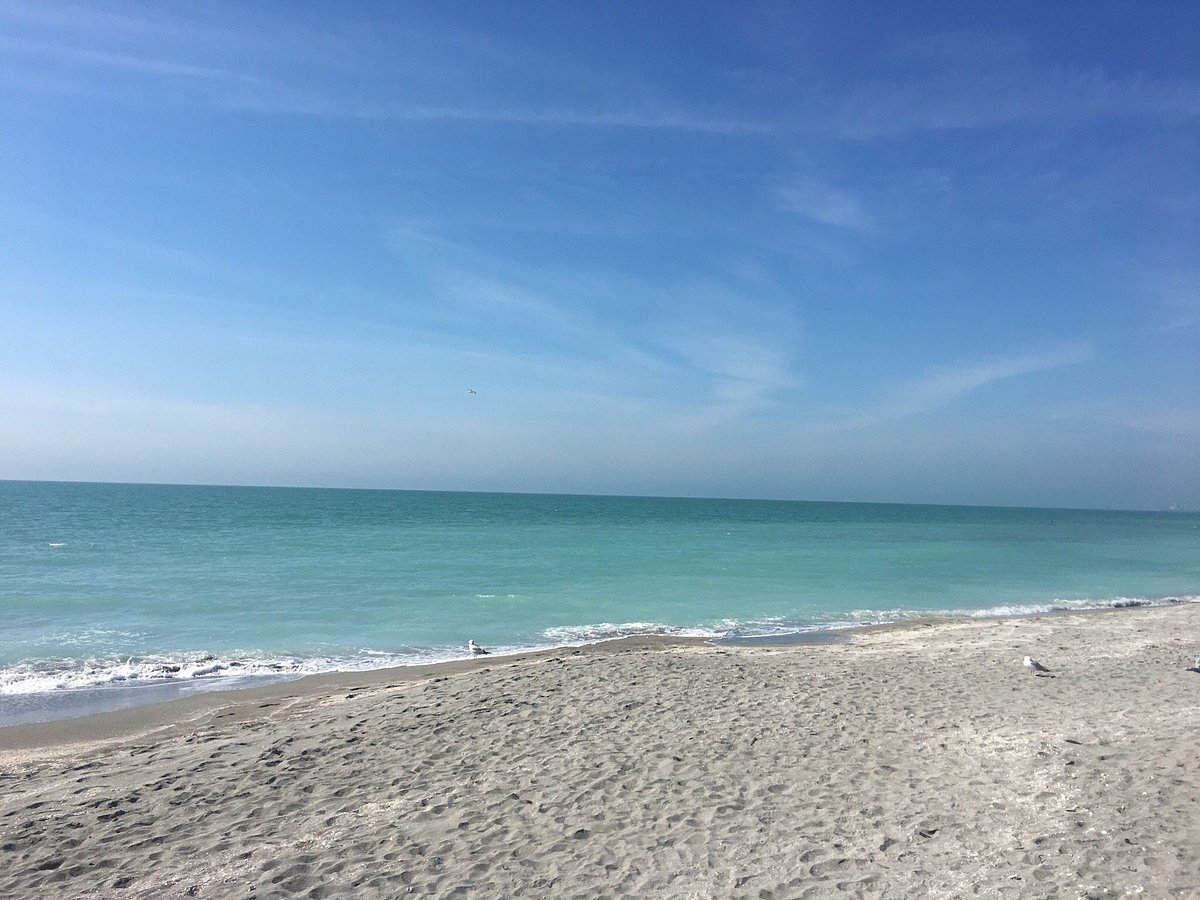 There's much to recommend about Siesta Key as one of the best beaches in Sarasota. It's famous for vast quantities of fine white sand and astonishingly blue waters.
Siesta Key is also an excellent place for eagle-eyed beachgoers to try to spot wildlife, including:
Another advantage to this Sarasota beach is that a nearby parking lot offers free parking for up to 800 cars. To take advantage of it, visitors should arrive before ten AM.
Despite this, there's no need to worry about beach space. Part of Siesta Key's popularity is its ample space. It comfortably accommodates a considerable number of beachgoers without feeling crowded.
Additionally, Siesta Key offers a variety of public facilities. There are two restaurants for those who don't want a picnic lunch. The Sun Pavilion and Sun Deck offer a variety of culinary options and a patio that overlooks the beach.
Siesta Key beach also features:
Volleyball nets
Public washrooms
Showers
But the best argument for visiting Siesta Key beach is that it was recently voted the second-best American beach by TripAdvisor. That makes it a must-see destination for visitors to Sarasota.
Lido Key
During the 1940s, Lido Key was home to a popular casino. That lasted until the late 1960s. These days, it's the home of one of the best Sarasota beaches there is.
One of the reasons Lido Key remains popular with holidaymakers is that it's extremely family-friendly. There are lifeguards stationed regularly along the beach, ensuring children get sufficient supervision.
It's also a sheltered beach spot, so the water is gentler than on some of Sarasota's other beaches. That makes it ideal for novice swimmers.
Another reason Lido Key remains one of the best beaches in Sarasota is that it's close to Sarasota itself. You can access the beach by driving a short way along the John Ringling Causeway.
Visitors hoping to find free parking should look for the parking lot on Gulf Park Drive. It's a short walk from Gulf Park Drive to the beach, making it easy to transfer your beach gear to Lido Key.
But it's also a popular beach, and despite the size of this Key, it quickly becomes crowded. That's because, while there is a lot to do at Lido Key, much of it sits close together.
Approaching the beach from Gulf Park Drive, you quickly find:
Pavilions
Volleyball nets
Changing areas
Showers
There are also several places to eat along the Lido Key, and one of the favorites is the Lido Grill. Another popular eatery is the Seabreeze Café, famous for its hotdogs and flavourful tacos.
Visitors who want to get away from the crowds should park further north.
But one of the reasons we love Lido Key is that it's an excellent place for waterside walks. Shuck your shoes and sink your feet into fine white sand or paddle at the edge of the ocean.
And if you stick to the northern part of the beach, you see some incredible and natural Sarasota scenery.
Longboat Key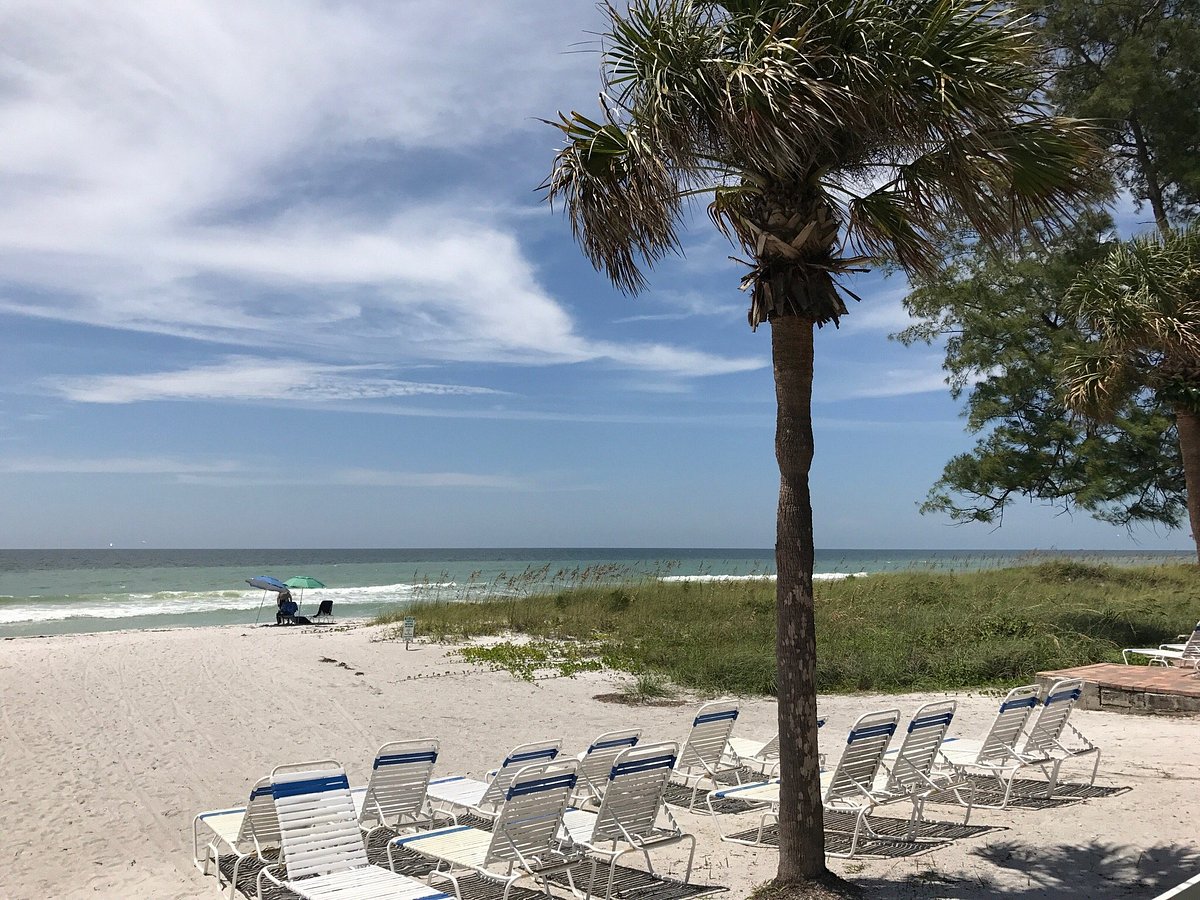 Longboat Key is aptly named. At 12 miles long, it's the longest, as well as one of the best Sarasota beaches.
That makes it a wonderful place for beach-goers who enjoy a long seaside stroll. But this Sarasota beach is also a popular nesting place for turtles. Visitors hoping to spot wildlife are encouraged to visit Longboat Key.
Another thing to recommend Longboat Key is that it isn't as crowded as some of the other Sarasota beaches. That shouldn't put you off. Because of its location, Longboat Key offers stunning views of the Gulf of Mexico.
The one drawback is that it can be difficult for some visitors to access. It also doesn't have the same range of amenities as other beaches on this list, so an excursion to Longboat Key takes some extra planning.
Provided you take all your beach equipment with you, it's a beautiful spot with impressive scenery. And if you do head out that way, don't forget to watch for baby turtles.
Turtle Beach
Turtle Beach is another of the best Sarasota beaches. It occupies a more southern location than other beaches we've mentioned.
It gets its name from the nesting turtle population. Visitors that come to Sarasota between the end of May and early October can visit Turtle beach and try to spot the emerging families of turtles.
Because it's proximate to Siesta Key, it shares its white sands. And despite its popularity with travelers, Turtle beach isn't as busy as Siesta Key.
But don't let that persuade you there's nothing to do at Turtle beach. Despite the lower density of beach traffic, it's an excellent family-friendly beach. There are:
Walking paths
Volleyball nets
Fishing spots
There are also several nearby restaurants, making finding food quick and easy.
Another reason we like Turtle beach is because there are several nearby camping sites. These are ideal for families that want a change from the usual hotel experience. The nearby beach ensures there are many comfortable sleep spots, and the sound of the waves is worth falling asleep to.
That said, because it's not as busy as other beaches, Turtle beach doesn't have the same kind of supervision as places like Siesta or Lido Key. There are no lifeguards and that means it's not a place for people who aren't strong swimmers.
But as somewhere to enjoy the sun and relatively quiet, it's gorgeous.
Brohard Paw Park
This is a must-visit Sarasota beach for anyone on holiday with their dog. There aren't many dog-friendly beaches, but the ones there make up for it.
Brohard Paw Park offers a variety of canine amenities, including:
Dog showers
Water fountains
Off-leash areas
One of the things we love about this beach is the way the dog run designates separate areas for large and small dogs. It's an excellent way to encourage canine socialization while managing the nervousness some dogs experience in a strange environment.
One thing we would say is that you don't want to be completely dependent on Brohad Paw Park's designated fountains to keep your dog hydrated. While the water is undoubtedly safe, you only need one dog carrying something like giardia to drink from one to contaminate it.
Since nothing spoils a holiday faster than a trip to the vet, it's worth coming with your own water dishes and water, to be on the safe side.
And lest you worry that Brohad Paw Park is only for the dogs, there's more than enough to keep humans occupied. It's a wonderful place for walks, and a nearby pier offers an excellent view of the scenery.
Coquina Beach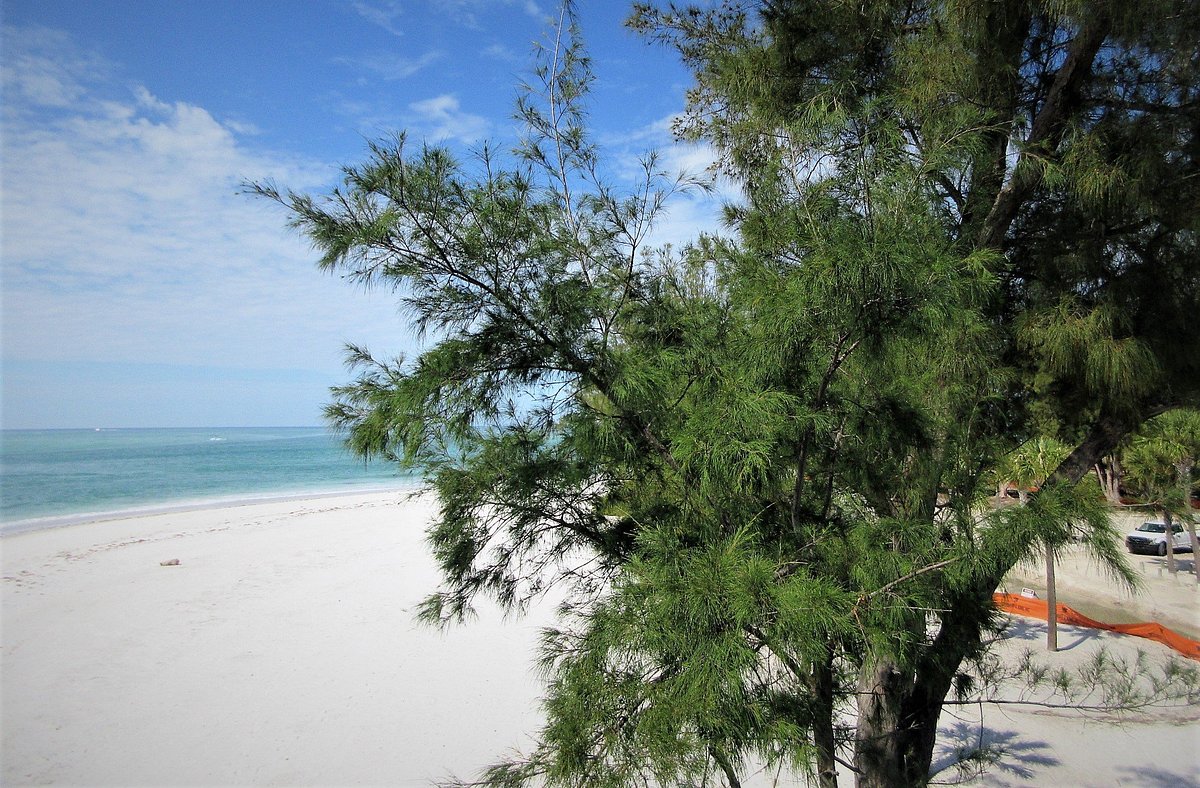 You can find Coquina beach in the southern part of Anna Maria Island.
It's the ideal place for a day trip. There is a wide availability of free parking for day-trippers to make use of.
Like many of the other best beaches in Sarasota we discussed, Coquina has beautiful white sand. But it's distinctive because of the pine trees that shelter the beach and gives it a feel of seclusion from the outside world.
There's also a variety of activities available to visitors. You can choose to lounge on the beach or take advantage of the lifeguarding this beach offers and swim in the ocean. The combination of the shelter the pine trees provide and this beach's offshore position means the waves are gentler than on other Sarasota beaches, so it's an excellent spot for novice swimmers to cool off.
Alternatively, there's a multipurpose trail that runs around the beach which makes it an excellent place to walk or cycle.
At the heart of the beach, there's a variety of activities to keep more active beachgoers engaged, like volleyball courts.
And should you get hungry, there's an excellent café with umbrellas and a designated seating area. The menu offers a variety of choices, and you're guaranteed to find something to accommodate even the pickiest eater.
Depending on when you visit Coquina beach, it's possible to find and enjoy the local market. It sells everything from food to jewelry and offers ample opportunity to come away from your beach holiday with a souvenir you didn't know you were looking for.
Casey Key
Casey Key is another of the best beaches in Sarasota. It's another family-friendly beach, and to that end, there's a variety of amenities for parents to avail themselves of.
The beach is one of the more hidden Sarasota treasures. You can find it nestled off of Nokomis.
Despite the seclusion, however, it's a beach that offers visitors:
Picnic areas
Concession stands
Lifeguards
While this beach may take you longer to get to than other Sarasota beaches, it's worth the effort. Professional waterside supervision means even weaker swimmers can relax and enjoy the water.
It's also a wonderful place to hunt for seashells, sunbathe or enjoy the scenery.
Nokomis Beach
Not only is Nokomis beach one of the best beaches in Sarasota, but it's also the oldest.
The waves here make it a favorite destination for surfers, but surfing isn't the only thing you can do on this beach.
Several things distinguish Nokomis beach from other beaches on this list but one of the most immediately striking is its beach wheelchairs. It's an accessible beach that takes care to ensure everyone can enjoy it.
There is a plaza that caters to various visitor needs, including food and souvenirs. But it's also possible to spend all day on the 14-mile beach, searching for seashells and shark teeth.
More active beach-goers can enjoy swimming as an alternative to surfing, while those wanting a more subdued beach excursion can try their hand at fishing.
Covered barbeques and picnic tables are available to visitors who don't want to purchase food, and there's lots of nearby parking. That said, we recommend arriving early if you don't want to search for a spot.
Caspersen Beach
Caspersen Beach is one of the best beaches in Sarasota for nature lovers. It has a variety of habitats around it and includes:
Mangroves
Saltwater marshes
It's also ideal for seashell collectors. If you go hunting along the water, you are more than likely to find fossilized teeth and more recent shark teeth.
Another reason we consider this one of the best beaches in Sarasota is its untrammeled look. To preserve the natural landscape, this beach has a variety of bridges and walkways. They make it easier to navigate while letting you appreciate the surrounding landscape.
It's also an excellent place for birdwatchers, so come armed with binoculars.
That said, Caspersen isn't only for the nature-lovers. Families can take advantage of the nearby playground to keep young children entertained. And outdoor adventurers will enjoy the opportunities Caspersen beach offers for canoeing.
And should you get tired of the boardwalk, there are several nearby trails to bike or walk.
North Jetty Beach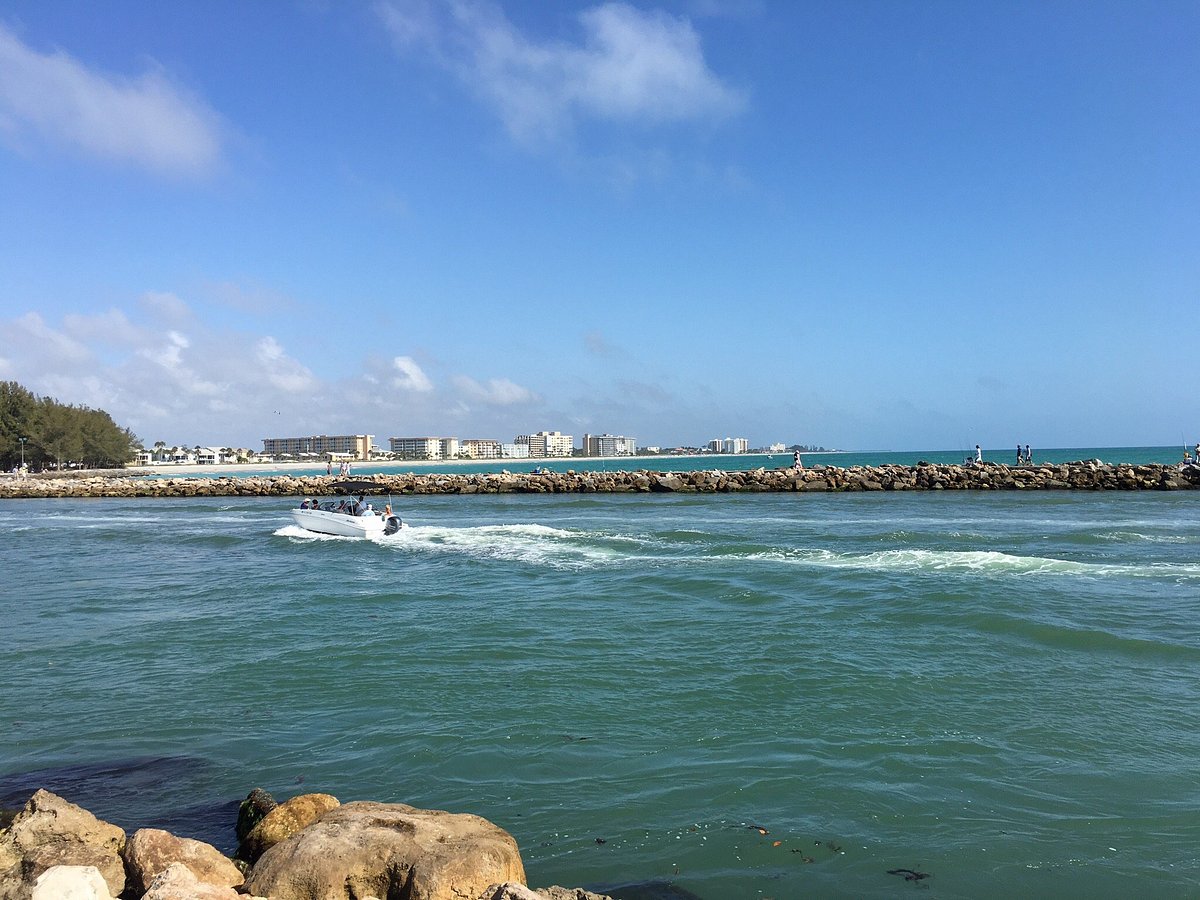 North Jetty Beach is nearby Casey Key. The beach's notorious breakwater creates what feels like an ocean pool. The result is a tranquil ocean spot with golden sand and a respite from more crowded beaches.
There's a nearby restaurant for visitors who don't want the fuss of packing a picnic, in addition to a variety of picnic tables and barbeques for those who would rather bring their own food.
Additionally, there's a playground for children and some spectacular views of nearby Venice.
Final Thoughts
When it comes to finding the best beaches in Sarasota, Florida you're spoiled for choice. Whether you're traveling with kids, or dogs, or enjoying your own company, there's something for everyone.
So stock up on sunscreen, prepare yourself for some lovely scenery and enjoy the holiday.
More about our TFVG Author