Choosing where to stay when you are taking a magical family vacation to Disney World in Orlando, Florida, is one of the most important choices you can make. While many people decide to stay at a hotel that's not located on site, many will choose to stay at one of the many Disney resort hotels scattered across the massive area that the resort makes up.
There is great variety in the different hotels Disney offers, and each comes with its benefits and drawbacks. One of the most popular classifications of Disney World resorts for families to stay at is the value option. These five resorts provide plenty of Disney charm and are not as likely to break the bank.
But what are the best Disney World Value Resorts for families, and which should you choose? This guide will look at all of that and more.
What Are Disney World Value Resorts?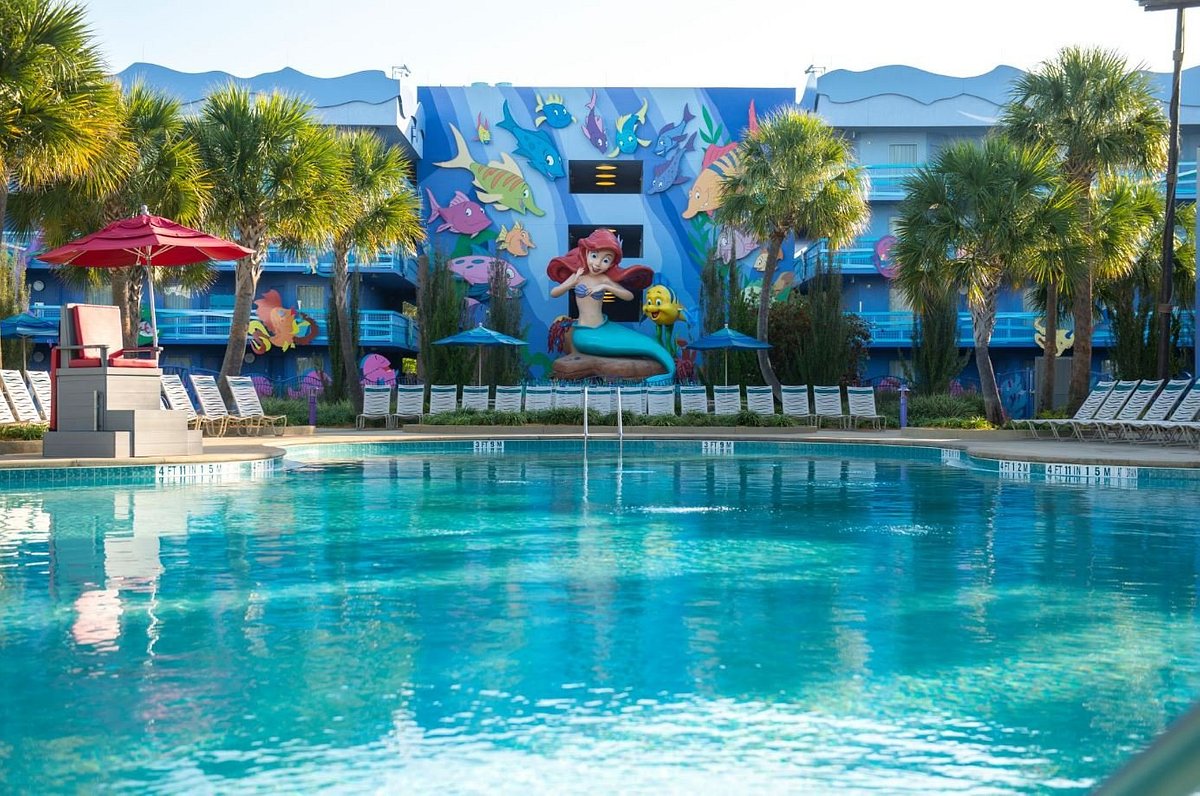 Before we break down which of the Value Resorts stands above the rest, we need to first understand what the Disney World Value Resort constitutes and how it differs from other hotel options. Disney breaks up its resorts into three categories: Value Resorts, Moderate Resorts, and Deluxe Resorts.
Value Resorts, as you may guess, are the least-expensive option of the three and are a smart decision for families looking to save money on lodging. While they are not as expensive as other resorts on Disney grounds, they still have plenty of perks, and it is a wonderful value for a family vacation.
The five Value Resorts each have a unique theme that separates them from the others. The price between them also is not the same, but they maintain a price in the same ballpark as others. The five Value Resorts are:
Disney's Art of Animation Resort
Disney's Pop Century Resort
Disney's All-Star Music Resort
Disney's All-Star Sports Resort
Disney's All-Star Movies Resort
Though the theming differentiates the five resorts, they all come with similar amenities and rooms. None of these options are bad per se, but some do not come as highly regarded as others.
What Makes Value Resorts Different From Other Disney Resorts?
The primary difference between a Value Resort and a Moderate or Deluxe Resort is the amenities offered. Other tiers of resorts typically offer multiple methods of transportation to and from the four parks of Disney World. They also often have larger rooms and more dining options available for guests.
While Value Resorts are more bare-boned than their contemporaries, they do come with one built-in advantage: price. Staying at a Value Resort will cost a family somewhere between $175 to $250 a night. These prices will fluctuate depending on demand and the time you take your trip. But they remain the cheapest option for lodging on Disney property.
Moderate Resorts, on the other hand, cost between $225 and $300 a night. Deluxe Resorts are the most expensive, and prices occasionally reach over $700 a night.
Staying at a Disney World Value Resort is the perfect blend of comfort and price, and you receive all the perks of staying on Disney property.
What Are the Benefits of Staying at a Disney World Value Resort?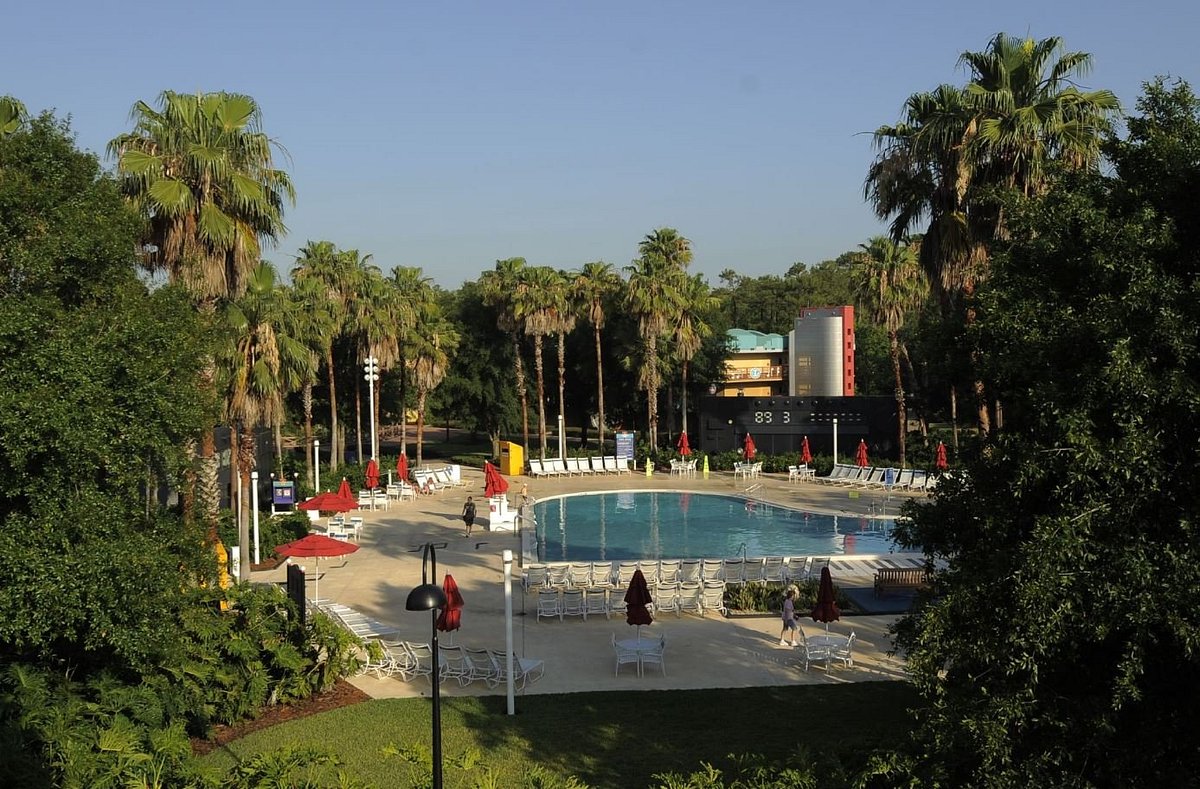 Disney has long encouraged visitors to stay on its property and to do so, they offer numerous benefits to tourists staying at any of the resorts. Staying at a Value Resort provides you with all of these perks, many of them offered free of charge or at reduced prices. We will look at some of these perks now.
Transportation
Going between the parks and a hotel is one of the most stressful parts of visiting Disney World. Finding parking at both locations is often a hassle, and paying for parking gets expensive fast. Disney has long prided itself on its public transit options, ferrying vacationers between its resorts and parks.
Value Resorts have access to Disney's bus service, which runs all day and provides transit to all of Disney World's many areas. Bus service begins before the parks open up and run an hour after the park has closed. The buses are air-conditioned and open to anyone staying at a Disney resort.
Moderate and Deluxe Resorts often get a second form of public transportation to reach parks, such as ferry or monorail services. None of the five Value Resorts include any of these options. Regardless, the bus service is reliable and allows you to hop around the Disney grounds on a given day.
Dining
Finding food while staying at a hotel is often a harrowing experience, as you have to choose from so many restaurants and figure out which ones you can reach or will deliver to you. Staying at a Disney resort helps alleviate that issue, as all five Value Resorts have food courts on the campus. You won't have to worry about where to find your breakfast, lunch, or dinner on any given day, as you can simply walk over to the food court and cut out the hassle.
Another dining benefit from staying at a Value Resort is eligibility for the Disney Dining Plan. Disney offers this plan to those staying on the company's property, and you can choose the plan that best meets your needs.
Each dining plan gives you a certain amount of daily credits for meals. These credits are either Quick Service or Table Service. Quick Service describes more casual eateries where you take the food on the go. Table Service is a place where you sit down and are served food at the table.
The food courts found in the Value Resorts all count as a Quick Service meal for those on the Disney Dining Plan. So, you can hit up the food court in the morning for breakfast and use one of your Quick Service credits. Or you can have a larger breakfast or lunch and enjoy a light dinner at the food court when you come to the hotel to rest from a day at the park.
Location
While it may be obvious, staying on-site allows you to be closer to the parks and attractions. If you are in a hurry or do not want to wait for a bus, this allows you to use a ride-sharing app like Uber or Lyft and get to the park quicker than those staying off-site.
Genie Plus
Staying at a Disney Value Resort gives you priority placement with the new Genie Plus service. If you intend to make use of this service, you should consider staying at a Disney resort.
Activities for Children
Anyone who has made a few trips with children knows that they can become very rambunctious when cooped up in a hotel room for a while. Luckily, the architects of Disney Value Resorts know this about children too, and have included several popular activities for young ones to partake in while parents are recovering from a long day at the parks.
Naturally, no hotel would be complete without a swimming pool, and every Value Resort has a few for kids and adults. Every resort has a unique theme pool and other heated pools for those who want something a little simpler. These pools are free for guests at the resorts and are the perfect way to cool off after a long day at the park.
Aside from pools, the resorts have playgrounds scattered around and jogging trails that give a tour of the campus. And children will go bananas for the arcades that you will find at every Disney Value Resort, complete with the latest arcade games.
Themes and Decor
Every Disney World resort has a certain theme to it that sets it apart from staying at another resort or a hotel off the property. Value Resorts have the most child-friendly and Disney feel to them.
Moderate and Deluxe Resorts have themes that are more apt for adults or older families. For instance, the Caribbean Beach Resort, a Moderate Resort, has a theme that looks like a Caribbean island. Another resort is Port Orleans, which mimics New Orleans. While these are fine places to stay, they do not exactly scream kid-friendly and Disney.
Value Resorts have loud decor and architecture, making them perfect for young children. The rooms also have a distinctly kid-friendly theme to them, with bright colors and pictures of Disney characters on the walls. If you are visiting with young children, you will see them light up when they see their room and hotel area.
Early Park Access
The early bird gets the worm, as they say, and this is no exception at Disney parks. Staying at a Disney resort allows you to get into the parks earlier than those staying off-site. If you have a favorite ride that often has a long line, you can get to the park as soon as it opens and get in line before it gets too long. While this may seem like a simple benefit, being able to get to the parks early gives you an advantage.
Who Are Disney World Value Resorts for?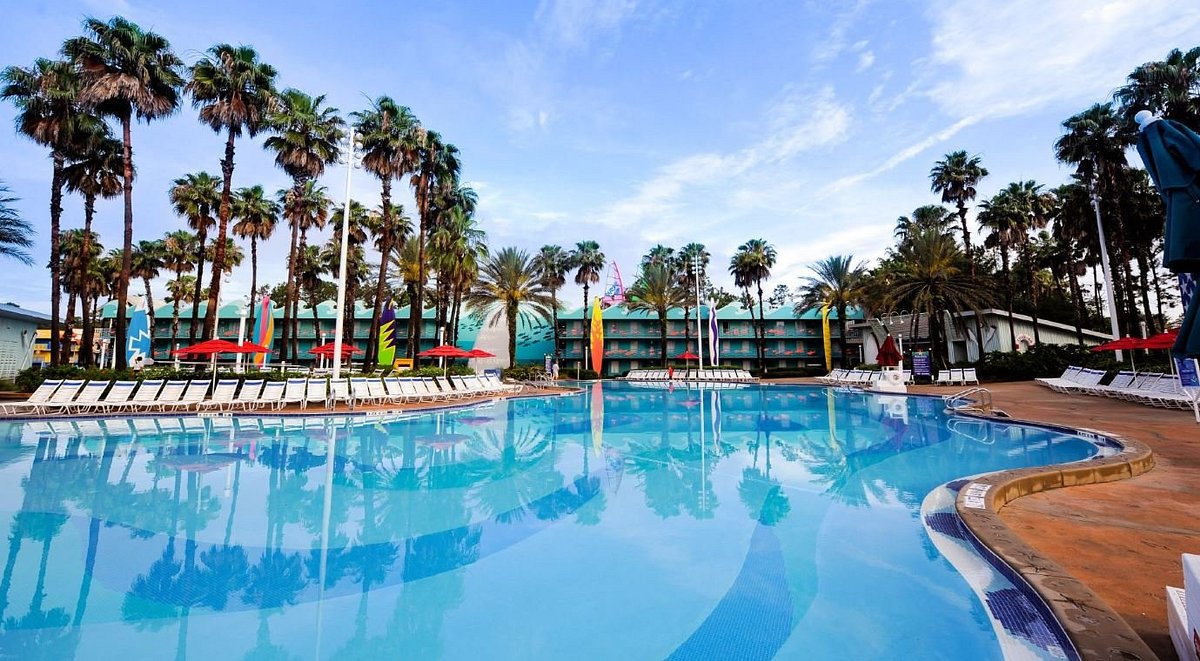 If you are traveling with your kids, you should strongly consider a Disney World Value Resort. Families often stay at these resorts, and your children will have plenty of opportunities to find other kids to play with. The decor will also appeal to young children who enjoy Disney movies, so you can make even the hotel part of the vacation a memorable experience.
Families hoping to save money should look at these resorts as well. They are often the same price or cheaper than staying off-site, and the added amenities like Dining Plan eligibility and complimentary bus service puts them above other budget options. These lodgings are excellent for the price and allow you to save money for the rest of the trip.
Families with older children or those who do not mind spending a little extra money could consider staying at a Moderate Resort. They are often not that much more expensive than Value Resorts, and they come with a few added perks.
Ranked: The Best Disney World Value Resorts for Families
Now that you know all the benefits and what separates the three classifications, we will look at each Value Resort in detail and determine which one is the cream of the crop.
5. Disney's All-Star Sports Resort
Disney's All-Star Sports Resort is the weakest of the three All-Star resorts and the lowest on our list. While it is not a terrible place to stay, it comes with two critical drawbacks that lead to its last place on the list.
As far as theming goes, the campus is a sports fan's dream. The different buildings are separated by a model football field, and there are cartoon-like sports memorabilia featured all around the campus. Young sports fans will find plenty of joy in seeing giant football helmets and basketballs out their windows.
The first major drawback is that Disney has not upgraded the rooms at All-Star Sports Resort in some time. Some residents may find the rooms to be dated, and they do not match the quality found in other Disney resorts. While the rooms are still clean and not a bad option, they are the weakest of any Disney Value Resorts.
The other critical issue is that All-Star Sports Resort serves as the home base for visiting athletes and teams when they come to compete at Disney's Wide World of Sports. This means that if you stay at the same time as them, you may notice a loud campus and a crowded food court in the morning. To avoid this, check ahead to see if they have scheduled any competitions during your stay.
The saving grace of All-Star Sports Resort is bus transportation. The three All-Star resorts share a bus line, and All-Star Sports is the first stop on the line. Being first means you are the most likely to get a seat and not have to wait for another bus. Guests at the other All-Star resorts will have to contend with leftover space on the bus.
Pros
First All-Star Resort to receive bus service
The sports theme will appeal to young fans
Cons
Rooms are in desperate need of upgrades
Teams often stay there and make for a noisy experience
Who Is This Best Suited for
All-Star Sports Resort is typically the cheapest of the Value Resort offerings and is not a terrible value for your money. If you have children who are big into sports, you may enjoy staying here.
4. Disney's All-Star Music Resort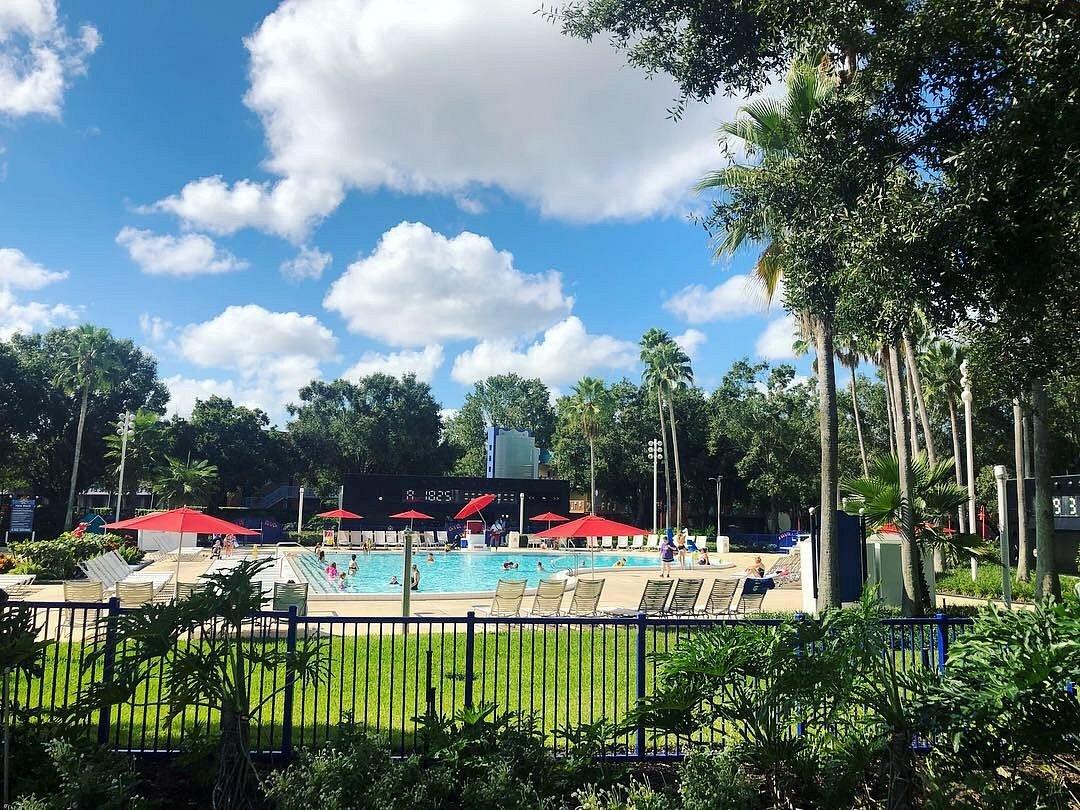 Disney's All-Star Music Resort is much the same as the other All-Star resorts, but it does have the updated rooms that All-Star Sports is lacking. The theme pays respects to music and features several sections dedicated to country, rock and roll, Broadway, calypso, and jazz. The decor is good but maybe not as whimsical as others on the list.
Transportation-wise, it is the middle stop of the All-Star trio, meaning you have a better chance of catching the bus here compared to All-Star Movies. You can find two pools on the campus, and the rooms still maintain kid-like atmospheres.
There is little difference between All-Star Music and All-Star Movies, as they have most of the same amenities and the prices are typically identical.
Pros
Updated rooms to stay in
The second stop in the bus line
Cons
Theme leaves something to be desired
Lots of walking to reach the bus stop and food court
Who Is This Best Suited for
Kids who love music will find a lot to enjoy here. The pools are acceptable, so families who enjoy swimming will get a lot of mileage out of this one.
3. Disney's All-Star Movies Resort
If Disney is known for one thing, it's movies. And films are the theme at Disney's All-Star Movies Resort. This choice contains larger-than-life recreation of some of the most popular Disney characters and films; any family who enjoys those animated classics will enjoy the architecture. The smile on your child's face when they look outside their hotel window to see a giant dalmatian outside will make the trip worth it.
All-Star Movies Resort is the best of the All-Star hotels and the best choice for families who want to lodge on-site for less money. The theme is the most Disney of all the All-Star resorts and has the updated rooms missing from All-Star Sports.
The biggest con of this hotel is it is the last on the All-Star bus line. Being last means you may have to wait for the bus longer than the other two. If you can handle some waiting for public transit, this hotel is worth a look.
Pros
Excellent theming that accentuates Disney
Modern rooms
Cons
Who Is This Best Suited for
If we are talking about the dollar value, this is likely the best mixture of savings and comfort. Families who enjoy Disney films, especially the classic offerings, will find a lot to enjoy with the decor.
2. Disney's Art of Animation Resort
Disney's Art of Animation Resort is the most expensive of the Value Resorts, and we list it as our second-best choice. They have themed the rooms after The Little Mermaid movie, and the common areas have several wings celebrating some of Disney and Pixar's animated classics.
Children will enjoy exploring the Finding Nemo, Lion King, and Little Mermaid wings that will expand their imaginations. The star of the show is the Cars area, which is closer to a recreation of Radiator Springs than a simple novelty area. If your kids love these movies, Art of Animation is a perfect choice.
Another high point of Art of Animation is its two pools. The Finding Nemo pool is the largest of all the Disney resorts and is often full of life and excitement. They also have a carpool that is smaller but quieter.
The only drawback and the aspect that keeps it from being number one on the list is the rooms. While the Little Mermaid theming may appeal to some, the rooms are typically not as fancy as the ones in the Pop Century Resort.
Pros
Best theming of the Value Resorts
Best pool of all Disney properties
Cons
Most expensive Value Resort
Rooms not as high-quality as Pop Century
Who Is This Best Suited for
Families with children who love animated films will find plenty to love here. And those hoping to do plenty of swimming will find ample opportunities here.
1. Disney's Pop Century Resort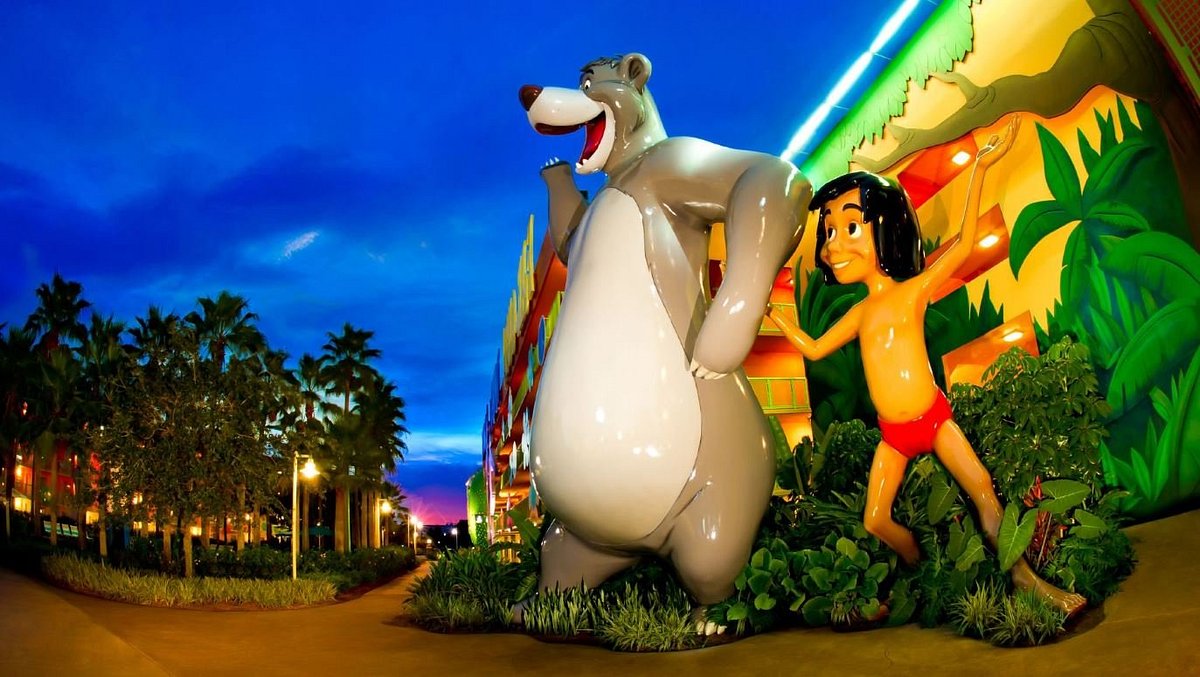 Disney's Pop Century Resort takes our number one spot. But the weakest part of it is its theming, which includes larger-than-life recreations of pop culture moments and figures. The theme takes you through the fads of the centuries, from the 1950s to the 1990s. We think kids may not enjoy this theme as much as others at the Value Resorts.
Besides that drawback, this is the best value for your money and a wonderful place to rest your head. Aside from dedicated bus service, it also has the Disney Skyliner, which lets guests ride a gondola to Epcot or Hollywood Studios. The rooms are also the nicest in the value category, and the dining is the best of the five.
While the pools are not quite as luxurious as the ones at Art of Animation, they have a pool with water jets, the Hippy Dippy Pool.
Pros
Best rooms
Gondola service
Excellent pool
Cons
The theme may not appeal to youngsters
Who Is This Best Suited for
Families looking to get the best value for their money should give Pop Century a look. Older children interested in recent history may also enjoy the visual aspect of the ways pop culture changed over the years.
Conclusion: The Best Disney World Value Resorts
So, there you have it. We think Disney's Pop Century Resort is the best of the value ones. While you can not go wrong with any of these choices, we believe you will have the best time if you pick Pop Century to rest your head after a long day at the park.
If you are planning a trip to Disney World in the future, consider staying at one of these places. The rates are reasonable, and you receive perks just for being on-site.
More about our TFVG Author