Disney World is a great place to spend your vacations, especially if young kids are part of the journey. It's fun and fulfilling, and your toddlers will have a lot to see, games to play, and endless stories to write home about the trip.
Walt Disney World beaches and hotels, for instance, offer full-packed playgrounds with various features to keep you and your toddlers engaged and happy all day.
The four Walt Disney World parks are no exception if you prefer an offsite space.
Magic Kingdom, for instance, has the best playgrounds with some exploration features, new things for the kids to learn, and engaging activities to keep them running, exploring, and building memories. After riding the Animal Kingdom roller coasters, too, the park has some exciting play areas to consider.
Read on to learn more about the playgrounds available at Disney!
The Dumbo Playground in Magic Kingdom
Give your kids time to explore Disney World after a full day of riding in the strollers. And, The Dumbo Playground is a magic destination for an extraordinary experience. The play area features ample space, a minor circus ring for toddlers aged three and below, and a bigger area with multi-level nets and slides for kids starting four years and above.
The Dumbo Playground is also a perfect spot when queueing to access Tom Sawyer Island, Dumbo the Flying Elephant, or Casey Jr. Splash' N' Soak Station. It's indoors, with air conditioning to keep you calm and comfortable. The bench seating surrounding the circle gives you a perfect spot to relax while you watch your kid climb, run, and bounce to their satisfaction.
The Magic Kingdom's Casey Jr Splash' N' Soak Station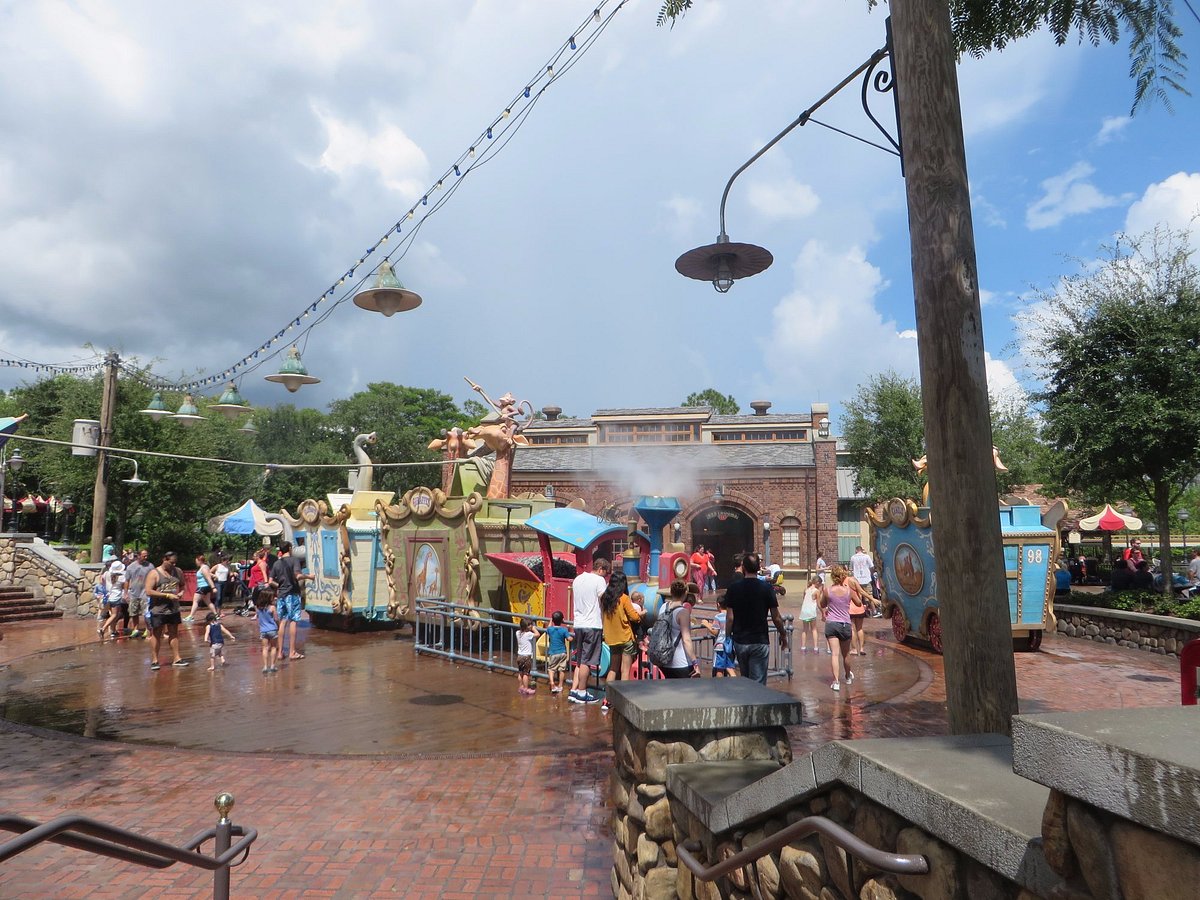 The air conditioning in Dumbo Playground isn't the only option to keep you cool and comfortable and make the temperature bearable while your toddlers jump and run. Case Jr Splash' N' Soak Station offers an even better alternative, with a splash pad area helping your kids cool the summer heat while they play.
The circus-themed train brims with water spouts and animals to make their experience even more worthwhile. It's strategically located near the Barnstormer roller coaster and Dumbo attractions, making it easier to access the locations.
However, remember to pack extra clothes for changing and let the kids splash and [play in the water as they wish. The bathrooms in the location make it easy to change into dry clothes after a fun and exploration-filled experience.
Splash Mountain Play Area, Magic Kingdom
Entry into Splash Mountain opens your access to a mini play area with adorable features to excite every kid. The place isn't air-conditioned, but it has many fans and shades to cool you off and make it comfortable for the young.
While the space isn't too ample, the features and location make it a must-visit destination for every family with a toddler.
The Hub Grass, Magic Kingdom
Places marked 'playgrounds' aren't the only areas to take your kids for a memorable activity-filled day. Also, you might be mistaken if you thought the Hub Grass was just a place to take beautiful selfies. This open area is perfect for relaxing while your kids run and jump around.
It's strategically located a short distance from Cinderella's Castle, making it a perfect spot to watch the castle show or parade while chewing on your favorite snack (if your timing is perfect). However, the parades and fireworks may sometimes attract large crowds.
The Mission: Space Base, Epcot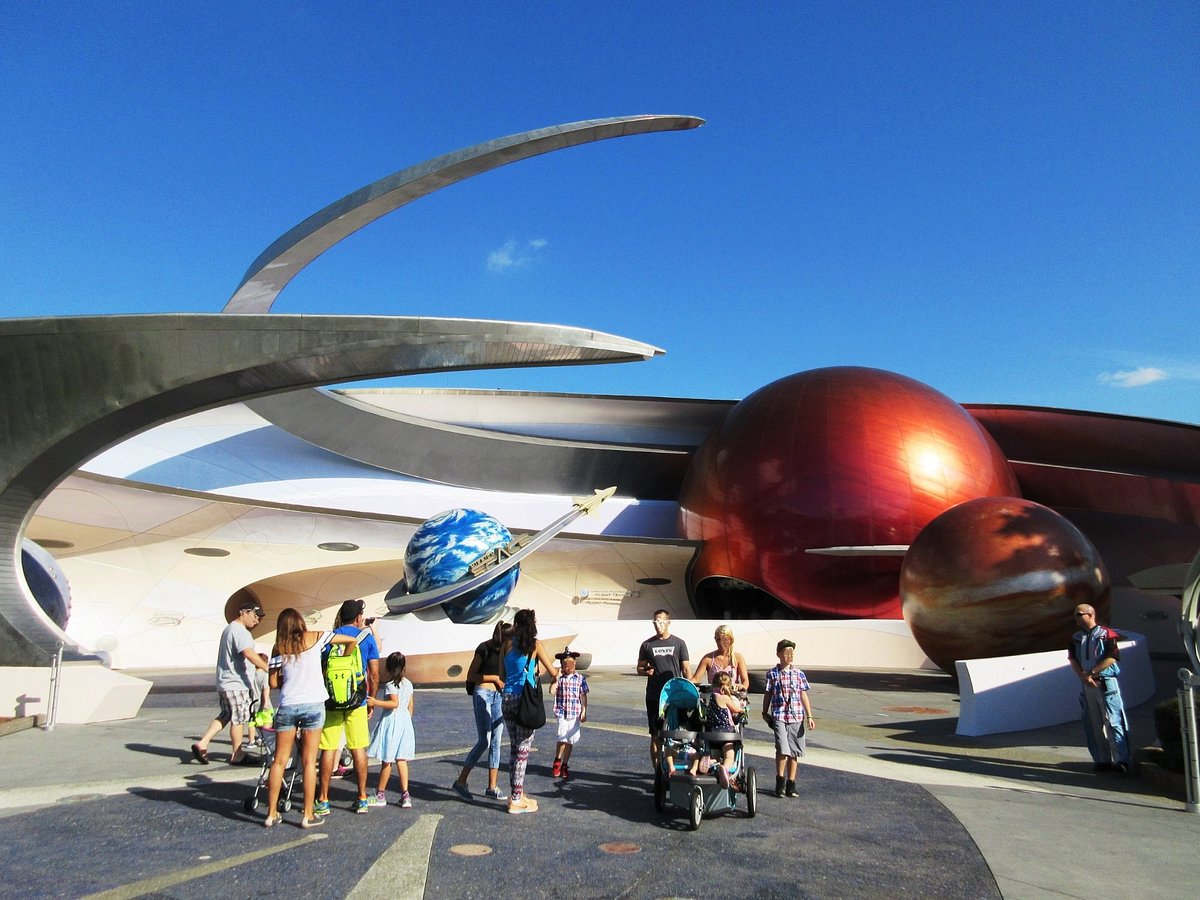 Take your kids to an indoor playground with tunnels and multiple levels to cater to every child. The space-themed playground has a fantastic ground level designed to fit the needs of toddlers, while the higher levels are perfect for your older kids.
The Advanced Training Lab boasts an interactive play area and a virtual flight trainer to make it tick for your young astronaut. It's covered, making it a perfect spot to escape the rain or the summer heat.
The Boneyard Playground, Animal Kingdom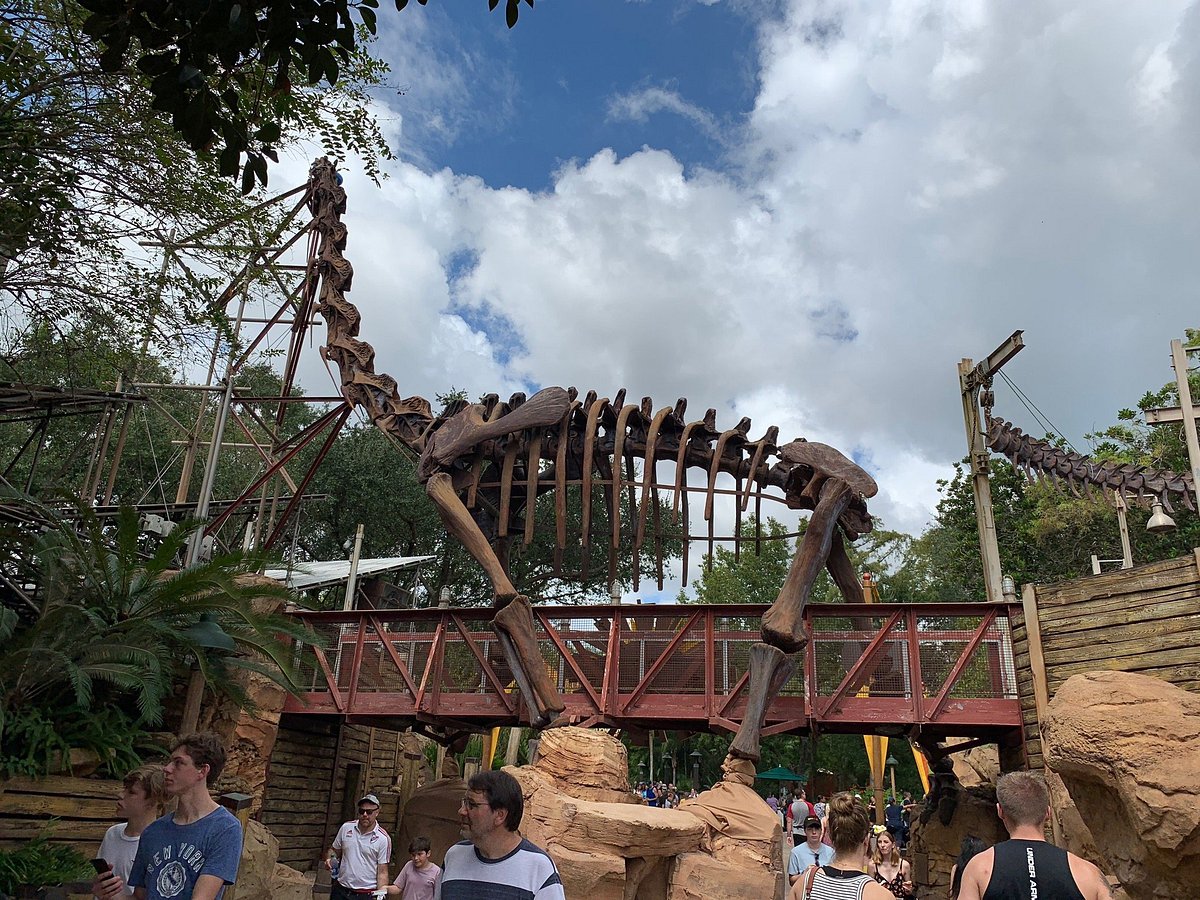 And when you're done playing on the grass and taking virtual flights, take your kid to the dinosaur dig site, and let them explore the bone-themed play site. This outdoor play area has many items to climb on, including dinosaur bones, stairs, slides, and much more.
The shaded dig area in the playground also has buckets, shovels, and dinosaur bones for your young paleontologist to discover and unearth.
While the Boneyard is one of the most extensive outdoor play areas, it can get sweltering during summer. Thus, consider visiting early in the morning or evening when the weather is cooler.
Playgrounds at Disney Resorts and Beaches
You and your kids won't wake up with the vigor to go out and run daily. Some days, you want to stay indoors and minimize the crowd interactions at the Walt Disney World parks. Thankfully, the Disney resorts and beaches offer just enough playground experience to keep your young explorer active daily.
Consider checking your resort for a play area experience if you're not in the mood to visit the playgrounds at Disney world parks. The onsite playgrounds also have fantastic features to keep your kid happy after a full day of activity.
For a perfect vacation experience, set aside some days when you take a break from the tiring multiple park days. That will also keep your kids excited and ready to enjoy the next day you go out in the parks. If unsure, check resorts like Saratoga Springs Resort Playground, Animal Kingdom Lodge Playground, or Old Key West Resort Playground.
Some Disney resort hotels also have mini beaches where your kids can play while you relax in the hammock. You can consider these too when you want to avoid going out in the parks.
However, the beaches don't allow swimming, so let the kids dig in the sand and run around while you sip your favorite drink on the beach chair. Some options include Grand Floridian, Beach and Yacht Club, Village Resorts, etc.
The Tom Sawyer Island, Magic Kingdom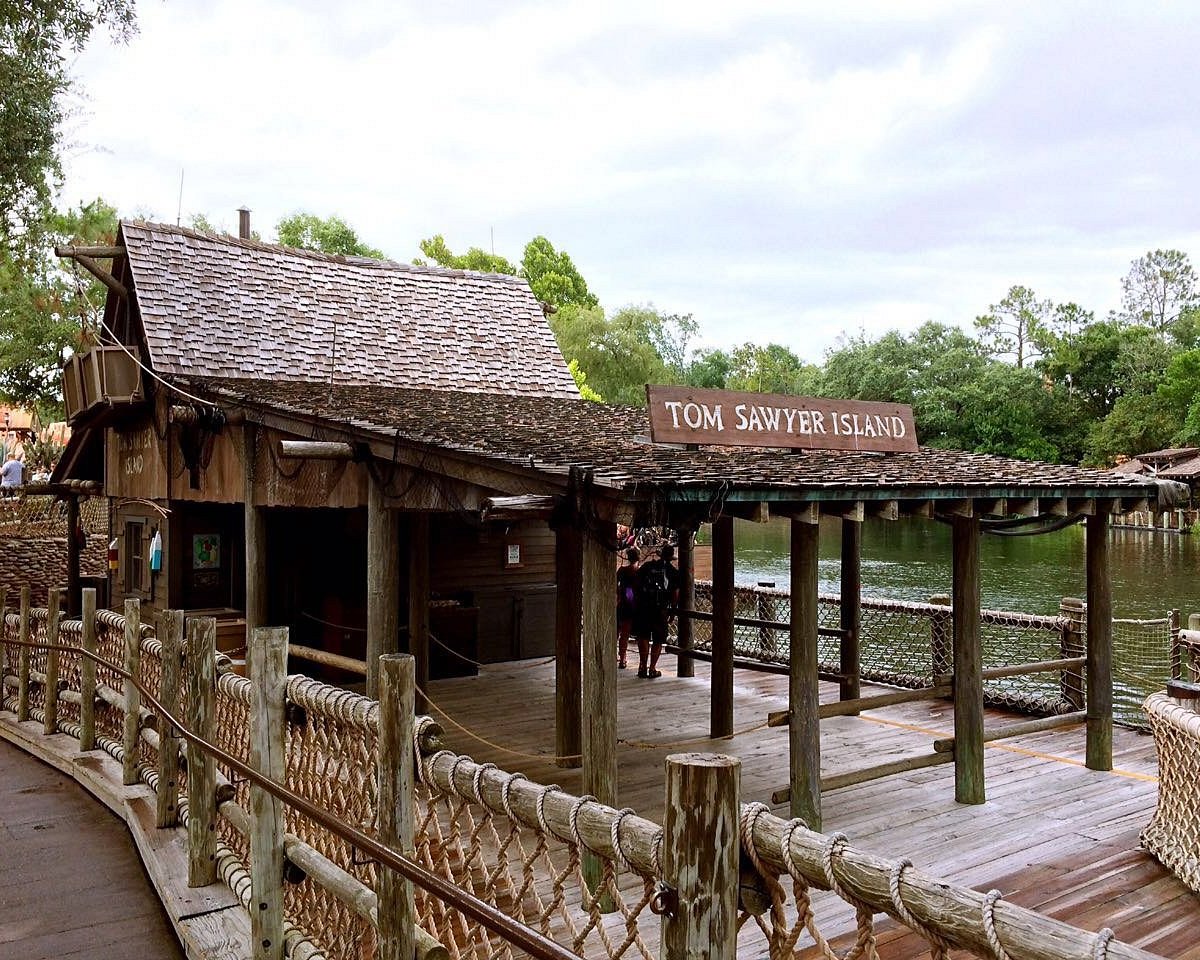 Tom Sawyer Island is a perfect definition of a dream come true to most young explorers. The clandestine passageways, winding trails, and veiled wonders on a long raft along the Rivers of America all make this play area a perfect destination for a kid explorer.
The mystery tunnels and abandoned miner's camp will keep your boys happy and running all around.
The Laughing Place, Magic Kingdom
Magic Kingdom has a lot to offer regarding playgrounds at Disney World. The Laughing Place, for instance, is a must-visit destination, especially if your kids are still below the 40-inch rule for Splash Mountain. This fun, shaded playground at the ride's exit is also a perfect destination for kids who fear the death-defying drop from the mountain splash.
There are beautiful playrooms, a slide, and more to enjoy. If your timing is correct, you'll also get the chance to meet and greet Chip and Dale.
Located just below the Walt Disney World Railroad, the Laughing Place play area is a soft-floored destination to keep your kids excited over the holidays. Some of the features and activities for your kids in this spot include:
Large open windows
Tunnels to run through
Holes to play hide and seek
A slide
While there's no precise seating position for parents, the short wall-like fence offers a perfect spot to relax while you watch your kids play.
Discovery Island Trails, Animal Kingdom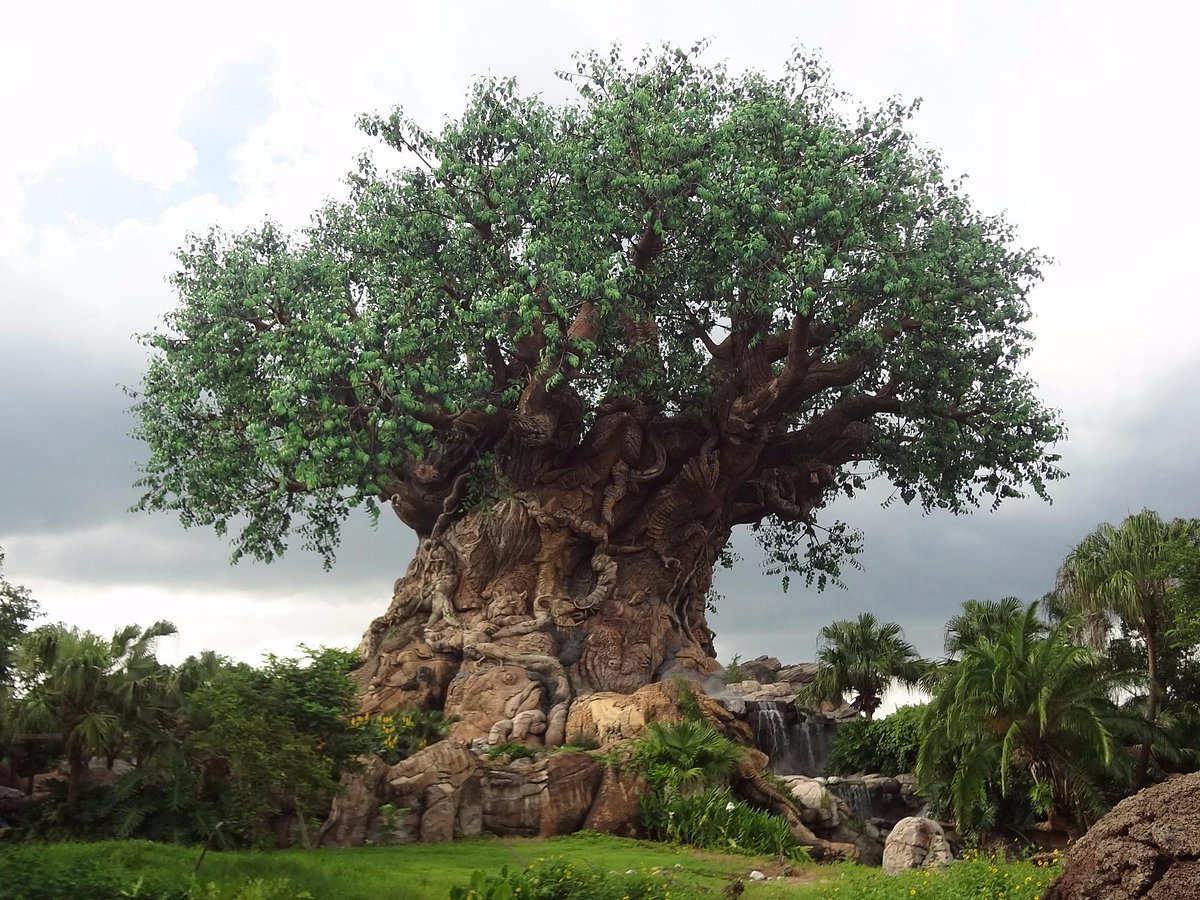 This list of the best playgrounds at Disney World can't come to a stop without the mention of Discovery Island Trails. Ensure you pass through this destination while visiting the Animal Kingdom. The lush vegetation, wildlife, and complex animal statues on the Tree of Life make the play area a must-see and must-visit destination for every family with kids.
With a lot to see and explore, the Discovery Island Trails give your kids an excellent opportunity to walk and stretch their joints after a long ride in the strollers.
The Seas With Nemo Friends, Epcot
Do your kids have a soft spot for Finding Nemo? Then it's time to take them on an exciting tour at The Seas with Nemo and Friends attraction in Epcot, and later let them exit into a massive aquarium where they can closely see and play with the underwater friends they were seeing while on the ride.
First, they'll enjoy the ride, as it's fun. On their right at the entrance, they might run into three noisy seagulls and be mesmerized by their squabbling "Me, me, me" sound. Then after the ride, the coral reef aquarium gets them into an exciting deep-sea experience. They can also play and laugh with their shark friend from Finding Nemo at the Bruce Shark World.
Pre-vacation Advice for Playgrounds in Disney World
The Walt Disney World is an epic spot to visit with your kids during your next vacation. The slides, tunnels, beach resorts, and aquarium at The Seas with Nemo Friends are all perfect places for kids of all ages.
However, you should know several things before embarking on your Disney World tour and playground experience. For instance, most parks and play areas in this destination have height and age requirements for kids. Mountain Splash, for example, only allows kids 40 inches and above.
Thus, consider measuring your child's height before you embark on the journey and check the height recommendations for your favorite playground destination. Ensure they wear the shoes they'll put on during the trip to get the proper measurements and estimates.
Also, the entry tickets for the Disney World parks are worth noting. Generally, you won't have to pay for a child aged two years or younger. However, all kids three years and above will have to purchase entry tickets to access the parks.
For more effectiveness and apt preparation, ensure that you download the Disney World app and accustom yourself to how the destination works. That will also help you know the schedules for events in various locations and plan your vacation at a time most suitable for you.
For instance, you may want to visit Cinderella Castle when you can watch the castle show or at a perfect time when the Disney World characters are holding a meet and greet and letting your child interact with their favorite friends from the screens.
The Best Playgrounds at Disney World: Final Thoughts
Get your child to enjoy the beauty and fairytales at Disney World. And when the day is over, an exciting play session and activities at some of the best playgrounds at Disney World are a perfect way to wind up and avoid a meltdown.
More about our TFVG Author