Are you planning a visit to Disney World's Magic Kingdom?
If you or your kids are avid fans of Disney movies, you would know to never miss out on the chance to visit the iconic castle that stands at the center of the park!
No matter what attractions you'd like to try, no trip to Magic Kingdom is complete without a visit to Cinderella Castle.
In this article, you'll learn everything you need to know about the attraction. Let's go!
What is Cinderella Castle?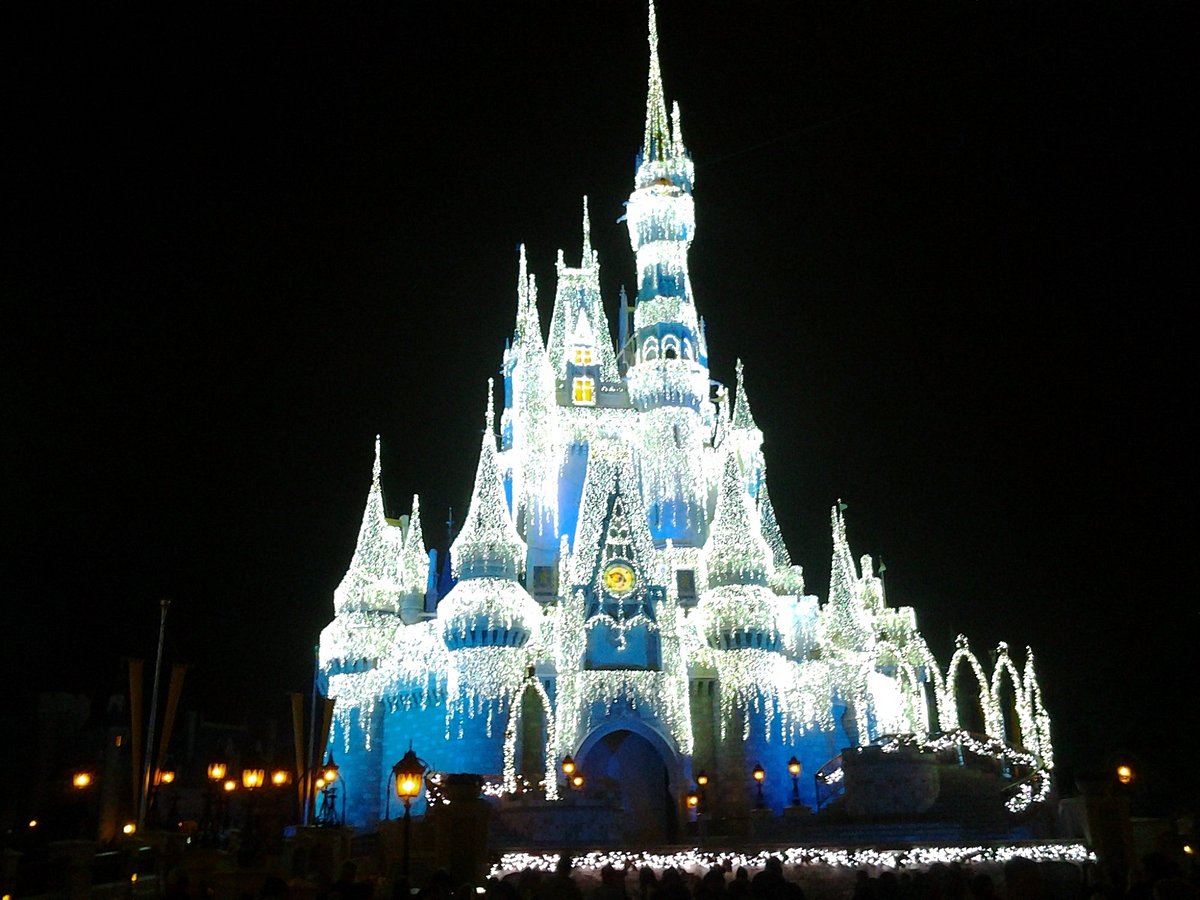 Standing at a staggering 189 feet, Cinderella Castle embodies Disney magic with its picturesque fantasy experience.
It's not a stretch to say that Cinderella Castle is the most well-known symbol of Walt Disney World. With multiple activities available for you to do, Cinderella Castle is bound to make your trip memorable.
Here, you can cross the moat to explore the beautiful gardens, visit Cinderella's Wishing Well, and get the royal treatment inside the castle itself!
Hours
Cinderella Castle's hours vary throughout the year, but typically, the castle opens no earlier than 8 am and closes no later than 11 pm.
Since the castle can close as early as 4:30 pm, it's best to check the specific hours during your visit on its official website!
Where Is Cinderella Castle Located at Disney World's Magic Kingdom?
Because of how large it is, Cinderella Castle is hard to miss!
From the Walt Disney World Railroad, walk straight down Main Street and you should see the castle towering right in front of you.
The History Of Disney's Cinderella Castle in the Magic Kingdom
Construction of the Cinderella Castle was completed in 1971 and opened together with Magic Kingdom in October of that year. True to its name, the castle was modeled after the 1950 animated feature film Cinderella.
If you've already visited Sleeping Beauty Castle at Disneyland California, you'll be sure to notice a striking similarity between the two castles. That's because they were designed by the same person!
To withstand any rough Florida weather, Cinderella Castle is made of concrete, fiberglass, and plaster.
Surprised to learn that no real bricks were used? The castle has one more trick up its sleeve—it uses forced perspective to appear even taller than it already is!
Using this technique, features on the castle like the stones and windows actually get smaller the higher up on the building you go.
Throughout the years, Cinderella Castle has experienced many stunning transformations to celebrate special occasions.
For the park's 25th anniversary, the castle was turned into a gorgeous, pink birthday cake. Later on, its facade was redecorated to add gold accents and a glass magic mirror that featured Disney castles around the world.
With the park celebrating its 50th anniversary, the castle was redesigned to incorporate shades of blue, pink, and gold accents!
An Overview Of What's Inside Cinderella Castle
We've covered the stunning exterior of Cinderella Castle, but what secrets wait for us past the magnificent archway? Let's dive into it!
Dining
Eat like royalty with a range of dining options at Cinderella's Royal Table!
Inside the castle is a grand dining hall that overlooks Fantasyland and features stained glass windows, medieval decor, and stunning chandeliers.
A range of princesses and other cast members may even come and visit while you dine.
Start the day off right with breakfast in luxury, with fine offerings including avocado toast, caramel apple-stuffed French toast, and beef tenderloin. Complement your food with a range of cocktails available, as well as non-alcoholic beverages.
Kids won't feel left out either, with options such as a Mickey-shaped waffle and oatmeal. They also get to create their own breakfast!
From 11 am onward, the Fairytale dining lunch/dinner menu is available.
Dine on a three-course meal that features classic entree options like the Magic Carpet Ride and Tenderloin of Beef. End your experience on a sweet note with decadent desserts such as cheesecake and chocolate mousse.
Kids also get to choose their food options! There are a variety of delectable morsels to choose from, such as chicken nuggets, rice pilaf, and yogurt parfait.
With a wide array of alcoholic and non-alcoholic beverages, your dining experience is sure to be one-of-a-kind!
For inclusivity, there are also allergy-friendly options and guests with differing dietary requirements.
Additionally, you'll leave the table with not only a full heart and belly— but also hands!
Diners at Cinderella's Royal Table receive souvenirs as a thank-you for their visit, including signed collectible cards and a magic wand or sword.
Be sure to reserve in advance, as this experience is in high demand!
Shows at Cinderella Castle in Magic Kingdom
Cinderella Castle's magic doesn't just end in your dining experience. There are also shows available for you and your kids to enjoy!
Mickey's Magical Friendship Faire
See Mickey Mouse and friends in dazzling new costumes as part of "The World's Most Magical Celebration"!
The crew will be joined by familiar favorites such as Rapunzel and Flynn from Tangled, Olaf, Anna, and Elsa from Frozen, as well as assorted characters from The Princess and The Frog.
The Friendship Faire is on at 10:10 am, 11:15 am, 12:50 pm, 2:00 pm, and 4:00 pm every day, and occurs right in front of Cinderella Castle.
Happily Ever After and Disney Enchantment
Finish your day off by having a blast watching the awe-inspiring Disney Enchantment nighttime spectacular!
Witness as the classic fireworks show illuminates Cinderella Castle, accompanied by dazzling lighting effects and music.
The magic doesn't end there. Along Main Street, you'll also see projections and visits from a range of characters such as Raya, Moana, and Joe Gardner.
This celebration of magic and joy begins daily at 8:15 and runs for fifteen minutes. It is of course suitable for all ages; however, those with light effect sensitivities should inquire before attending.
Show Safety, Accessibility, and Guest Policies at Cinderella Castle
Fortunately, both the shows and the Cinderella Castle itself are safe and accessible to all guests!
Guests who use wheelchairs or electric convenience vehicles may remain in them for the shows.
While there are no specific guest policies for the castle and the shows, it's best to remain respectful of your fellow guests, and responsible for your trash and belongings.
Age Restrictions at Cinderella Castle
Since there are no age restrictions for the castle and its shows, anyone can enjoy the sights and experiences on offer!
The castle is designed with kids in mind, so it's no wonder that they're more than welcome to visit and participate in all the excitement.
Fun Facts And Secrets On Cinderella Castle at Disney World's Magic Kingdom
It's the Second-Largest Structure at Disney World
As it is arguably the most iconic structure at Walt Disney World Resort, have you ever wondered why Cinderella Castle isn't the tallest?
At 189 feet, the castle is outstripped by The Twilight Tower of Terror and Expedition Everest, which both stand at 199 feet.
At the time the castle was constructed, federal aviation laws stated that any structure taller than 190 feet had to be fitted with a flashing light at the top to warn aircraft— certainly not the most magical addition!
The policy was changed to 200 feet before the Tower of Terror and Expedition Everest were built, so they were able to gain that extra ten feet over the castle.
Breathtaking Mosaics
As an homage to the classic tale of Cinderella, Cinderella Castle is also full of breathtaking mosaics that depict the story of the Disney princess.
It took almost two years to complete these magnificent mosaics— and for a good reason! These delicate masterpieces contain thousands of glass pieces set on huge canvases.
They truly are a delight to witness. For slower moments during your visit, take the time to carefully observe these mosaics and notice as many details as you can!
A Special AR Mural
Want to leave your mark in the park? Now is your chance with this once-in-a-lifetime opportunity!
Guests who are using the My Disney Experience App can view a secret version of Cinderella Castle: A mosaic of memories from all the guests who have visited!
Using the app's augmented reality features, a mural of photos will appear adorning the castle. You can join in this touching tribute by adding a photo of your own through Disney PhotoPass, and your photo will stay up for others to view!
The Secret Bedroom Suite
There are some rumors, however, that are true…there is in fact a secret guest suite inside Cinderella Castle itself. Some lucky guests have even enjoyed the opportunity to spend the entire night right there in Cinderella's bedroom!
The Cinderella Castle suite has luxurious royal decor, along with plush couches, beds, mosaic-tiled floors, and stained glass windows.
It has plenty of hidden details as well, such as a twinkly, starry sky above the decadent bathtub, a faux fireplace with Mickey-shaped sparks, and a "magic mirror" that also doubles as a TV.
Other personal touches include Cinderella's glass slipper and crown, regal chandeliers, and even a telescope that you can use to search the place from a great vantage point.
Guests might also notice something a little odd about the grandfather clock in the room—it doesn't work! The clock is permanently at 11:59 pm, a nod towards a magical night that will never end.
Guests staying in the suite truly get the royal experience in service as well as style, including a VIP tour guide, exclusive dinner reservations, spots to watch the fireworks— and even a concierge on-call overnight!
A variety of treats are also available, with a complimentary white chocolate horse and carriage filled with strawberries, as well as a glass slipper to take home.
"Sign me up!" Right?
Unfortunately, you won't be able to book the Cinderella Castle Suite outright. Instead, Disney has leveled the playing field by having the suite become available for giveaway winners or by auction only.
New contests are running all the time, so keep an eye out for your chance to win this once-in-a-lifetime, magical experience.
Rumour has it that Jaq and Gus Gus, Cinderella's best mousey pals, are hidden somewhere in the castle! Might you be the one to spot them?
Here's a hint: While waiting in line to enter Cinderella's Royal Table, turn your gaze above the upper wall and you may just catch a glimpse of these adorable characters.
Small details like this make your visit to Cinderella Castle even more immersive and magical— just like it would be if you were stepping into the fairytale yourself!
A Fantastic Fountain
On the grounds of Cinderella Castle, you'll find her wishing fountain; a gorgeous water feature, and a great place for a photo op!
However, did you know that the fountain has a secret? If you approach it as an adult, Cinderella appears sad in her rags, with her face hidden and looking down.
However, if you look at it from below, you can see she is actually smiling, and she appears to have a crown on her head!
This is because the fountain, like so much else at Magic Kingdom, was designed with a child's perspective in mind!
It's yet another example of the crazy amount of detail within Cinderella Castle and the park as a whole.
The Secret Nightly Show
A final send-off show is given from Cinderella Castle, but not many know about it because it happens after the park is shut!
Around thirty minutes after closing, the castle has a two-minute-long sparkling light show, accompanied by classic Disney music and a goodnight send-off from a narrator.
Enjoy this beautiful moment from your accommodation, or as you leave the park. Truly, Cinderella Castle brings magic from beginning to end!
Experience The Magic At Cinderella Castle at Disney World's Magic Kingdom!
You'll never run out of the sense of magic and wonder that blankets Cinderella Castle.
From the dining experience and different shows to the hidden details you'll only notice if you look hard enough, there's so much to look for and remember during your visit!
Because of its popularity, it's best to consider your schedule and plan ahead so you can fully immerse yourself in the activities you can do.

What are you waiting for? Cinderella Castle's doors are open, beckoning for you!
More about our TFVG Author