Miami is one of the most exciting cities in the United States. It has a lot to offer visitors of all ages. If you're planning a trip to Miami, Florida for your family, there's so much to see and do.
Below, read about our favorite landmarks in the Magic City. We've organized them into five categories to help you plan the perfect trip, with something for everyone in your family.
Encounter the Natural Beauty
The Sunshine State is known for its pristine beaches and incredible environment, and there's a lot of it to see in and around Miami. If you have a nature lover in your family, check these out.
Miami Beaches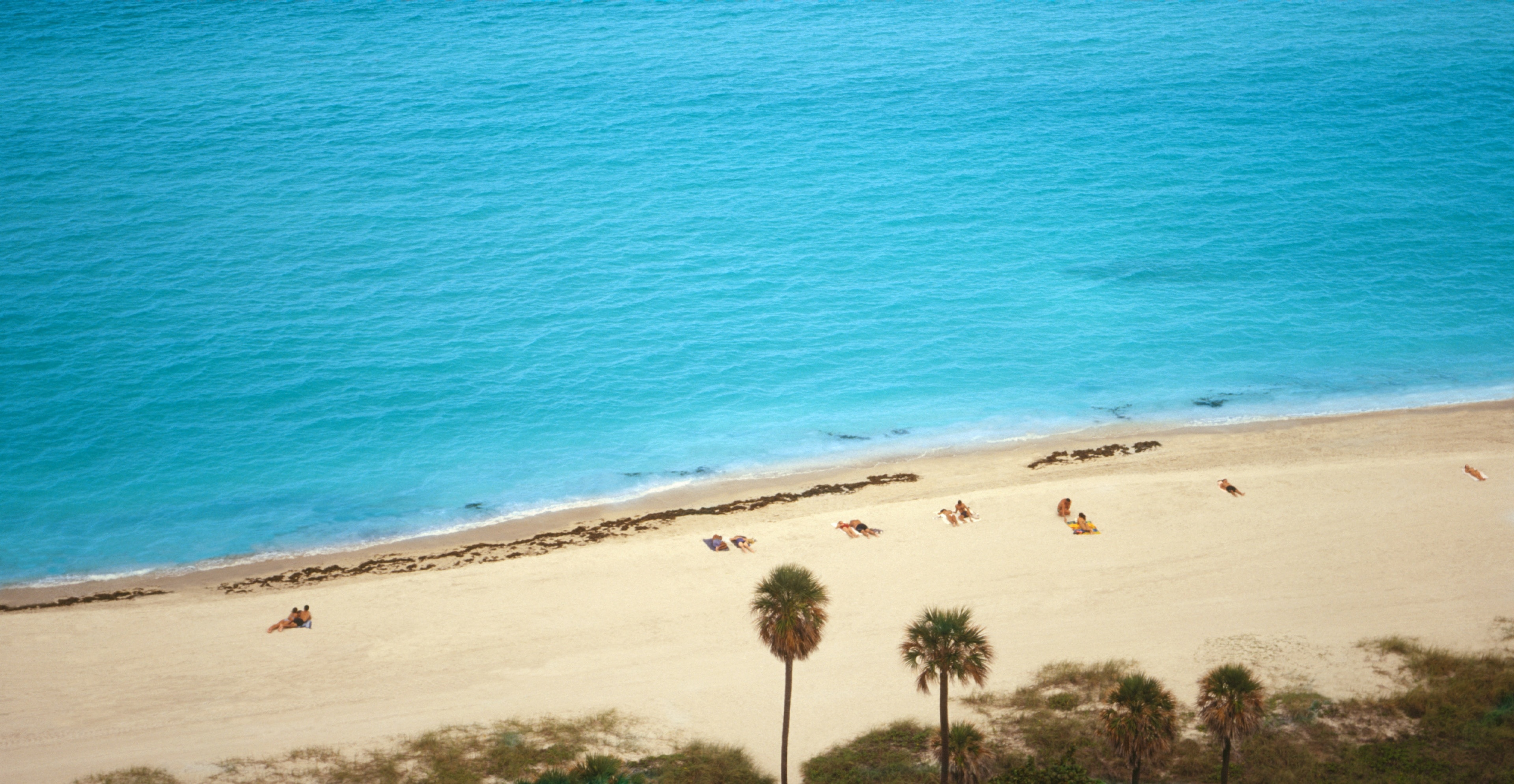 The greater Miami area has some of Florida's most gorgeous beaches. Several of them are in places discussed below, like South Beach and Lummus Park. But other favorites include Bal Harbor, South Pointe Park Pier, and Haulover Beach Park, ideal for families with dogs.
The stretch of beach between 21st and 45th Streets is pretty, but it's best for people-watching and even celebrity-spotting if you're lucky. You can visit the boardwalk while in the area.
Everglades National Park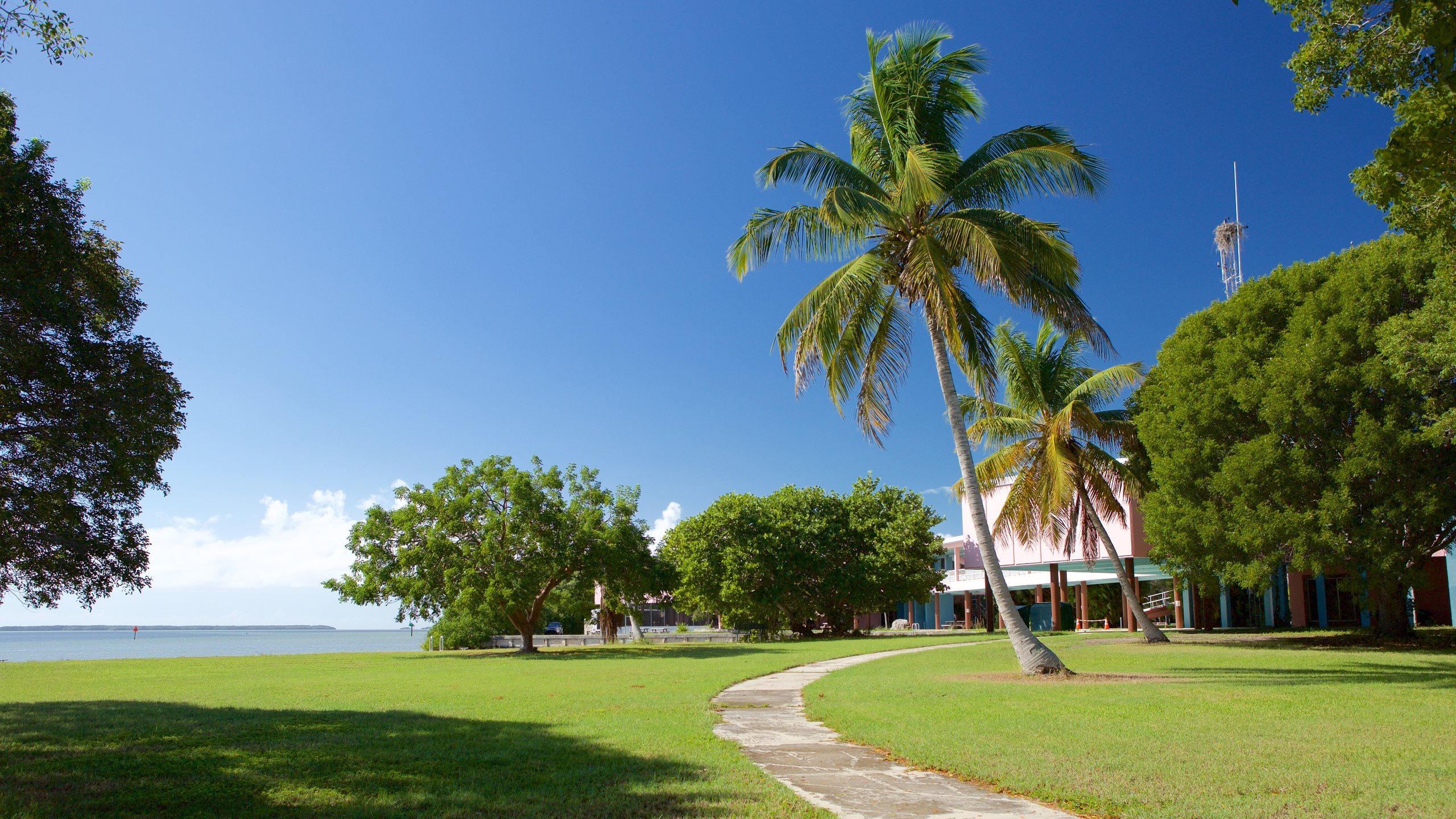 No trip to South Florida is complete without seeing the Everglades. Spot alligators on an airboat and witness the unbelievable landscape of this enormous swampland, which is teeming with life above, below, and around the surface.
There are many ways to see the Everglades, including hiking trails, kayaking, and guided tours. Be sure to plan your visit, including travel, as it's about one and a half hours drive from the city of Miami.
Fairchild Tropical Botanic Gardens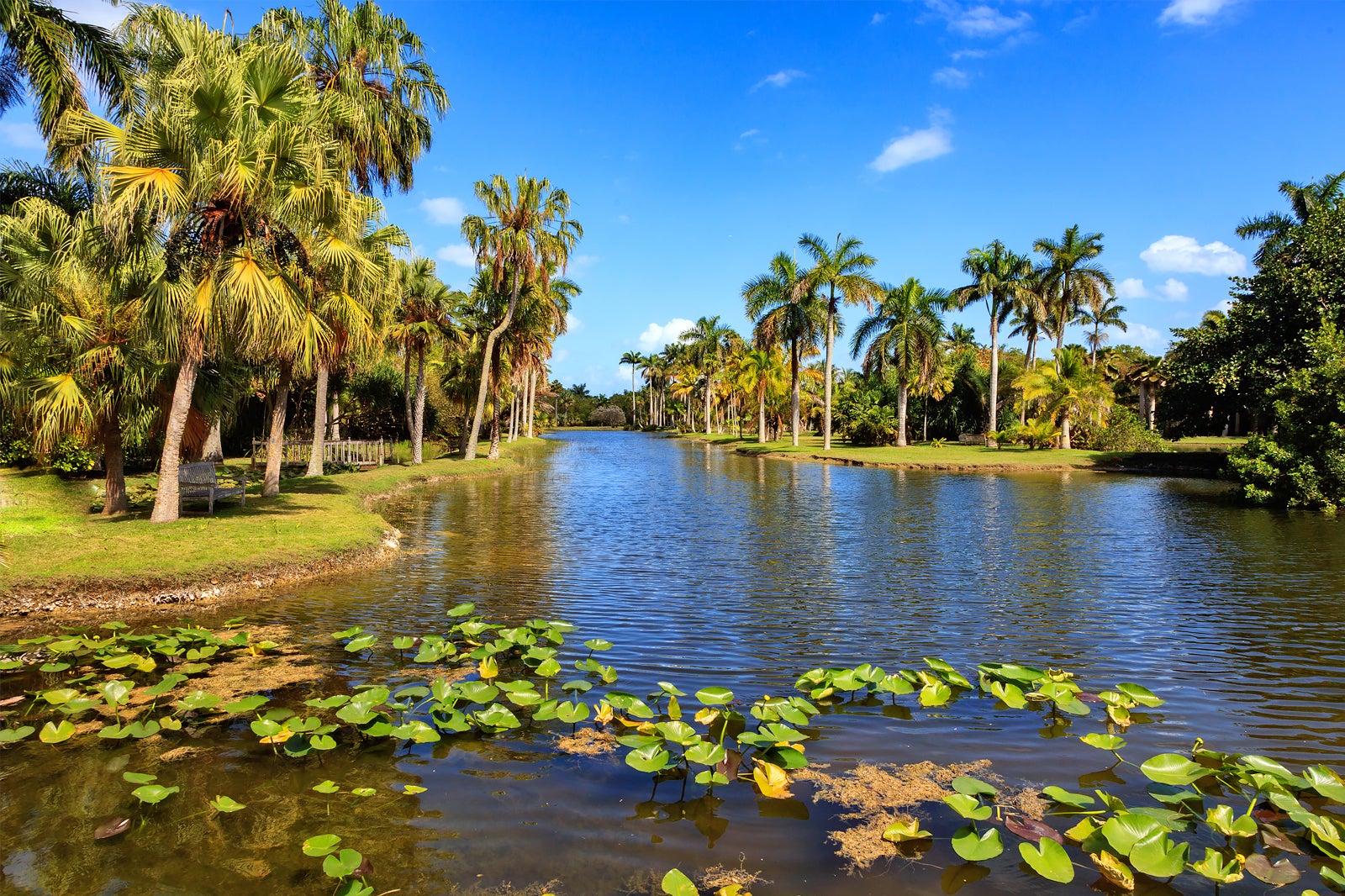 Spanning more than 80 acres, Fairchild Tropical Botanic Gardens opened in 1938. Since then, it's been home to millions of plants representing thousands of species. They specialize in tropical plants, as their name implies and the climate suits.
You can see flora at this particular botanic garden center that you can only see in remote, far-flung places on earth. Be sure to check their events calendar before you visit in case they're doing a special exhibit.
Bayfront Park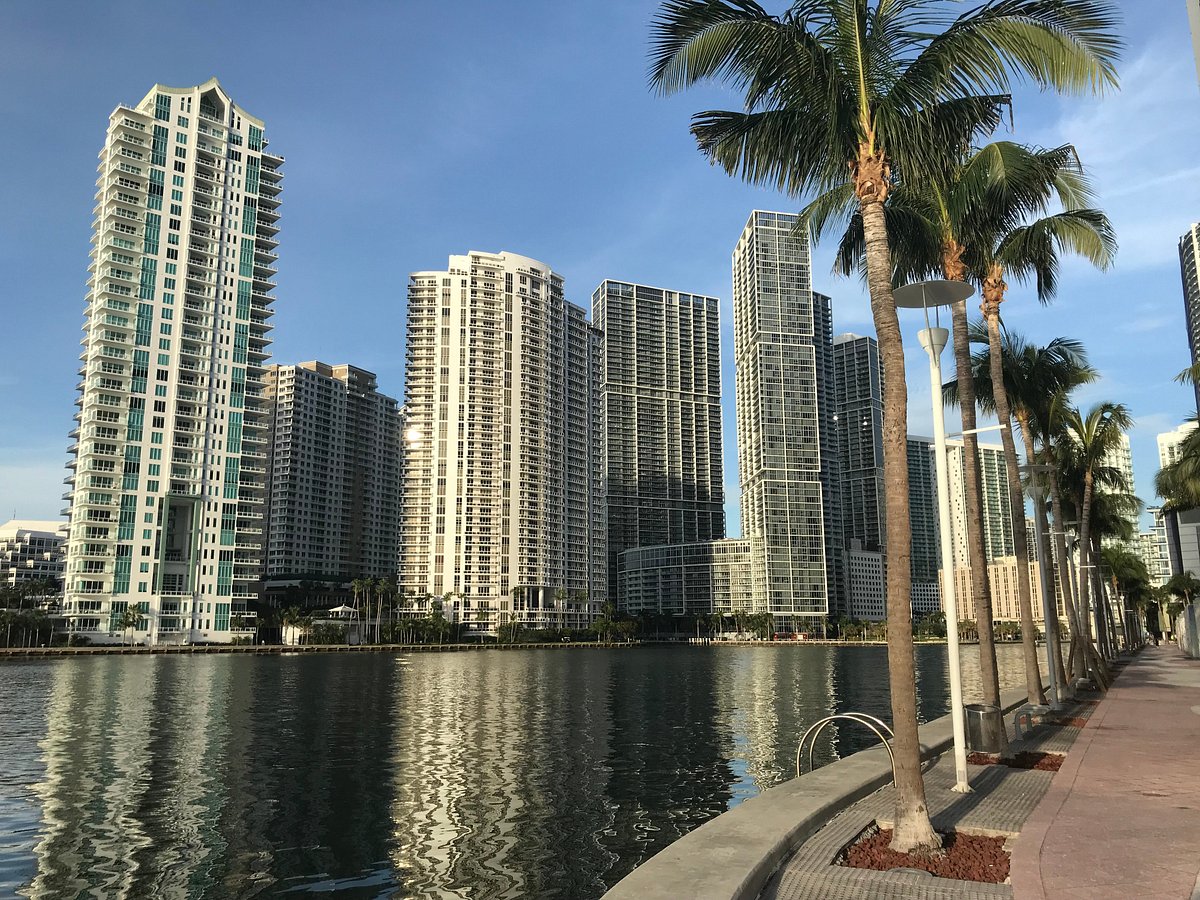 Bayfront Park is right on the water, so it's ideal for seeing gorgeous views of the region's magically blue waters. You can relax on the grass and get away from the bustle of the city. Bayfront Park also hosts frequent events, including craft and farmer's markets, music festivals, and more. It's especially fun on the Fourth of July.
Miami Seaquarium
Even though it's similar to a zoo or theme park, there's no better place to encounter Florida and Atlantic marine life than Miami Seaquarium. Not only can you see all kinds of fascinating animals, but you can also swim with them, feed them, and learn about their care.
They have several permanent and rotating exhibits and events throughout the year. Be sure to check their calendar to plan your visit. There's more than enough to occupy your family for an entire day, and they have restaurants and shops on site, so you don't have to leave.
Experience Miami's Rich Culture
Almost without a doubt, when someone mentions "Miami," it evokes particular images. The wonderful thing about this city is that there are several types of art, history, and culture that represent Miami, and you can explore them all.
Art Deco Historic District
For families of young kids, finding a place to meander while taking in the sights is a welcome change. Your kids can explore while you do, too. There's nowhere better to do that than Miami's Art Deco Historic District.
Here, you can see one of the capitals of the Art Deco movement in all of its grace and glamor. There are more than 800 buildings in this neighborhood near Miami Beach, many of them home to shops, restaurants, and more to explore.
PAMM: Perez Art Museum Miami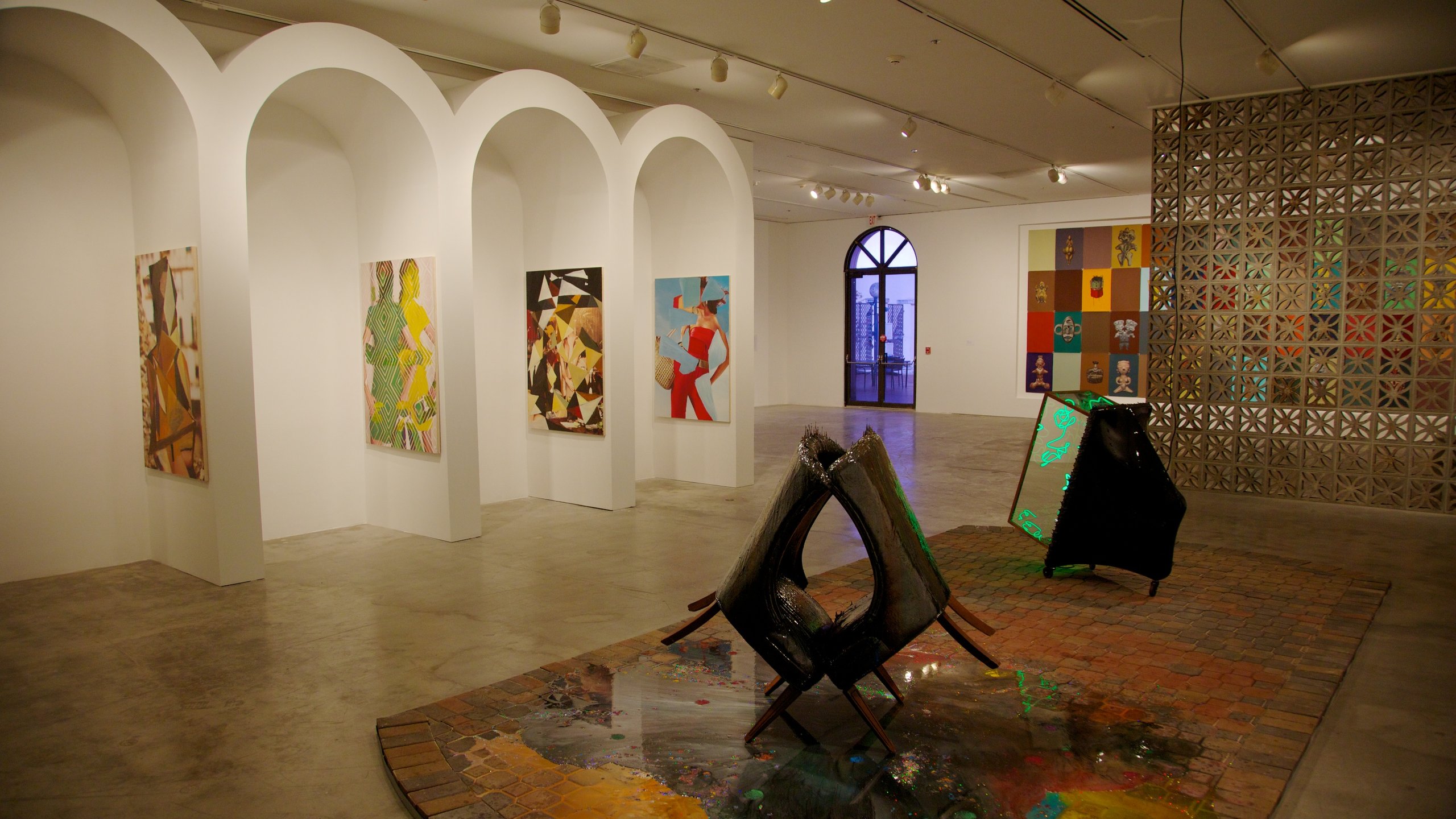 The Perez Art Museum Miami (or PAMM to the locals) features primarily modern and contemporary art. It also focuses on art representing the African Diaspora, the Caribbean and Afro-Caribbean art and culture, and Latin/LatinX artists.
The building is a work of art worth seeing on its own. Unless your kids are into art, you might want to try to leave them behind unless you plan to visit a particularly kid-friendly event.
Wynwood Walls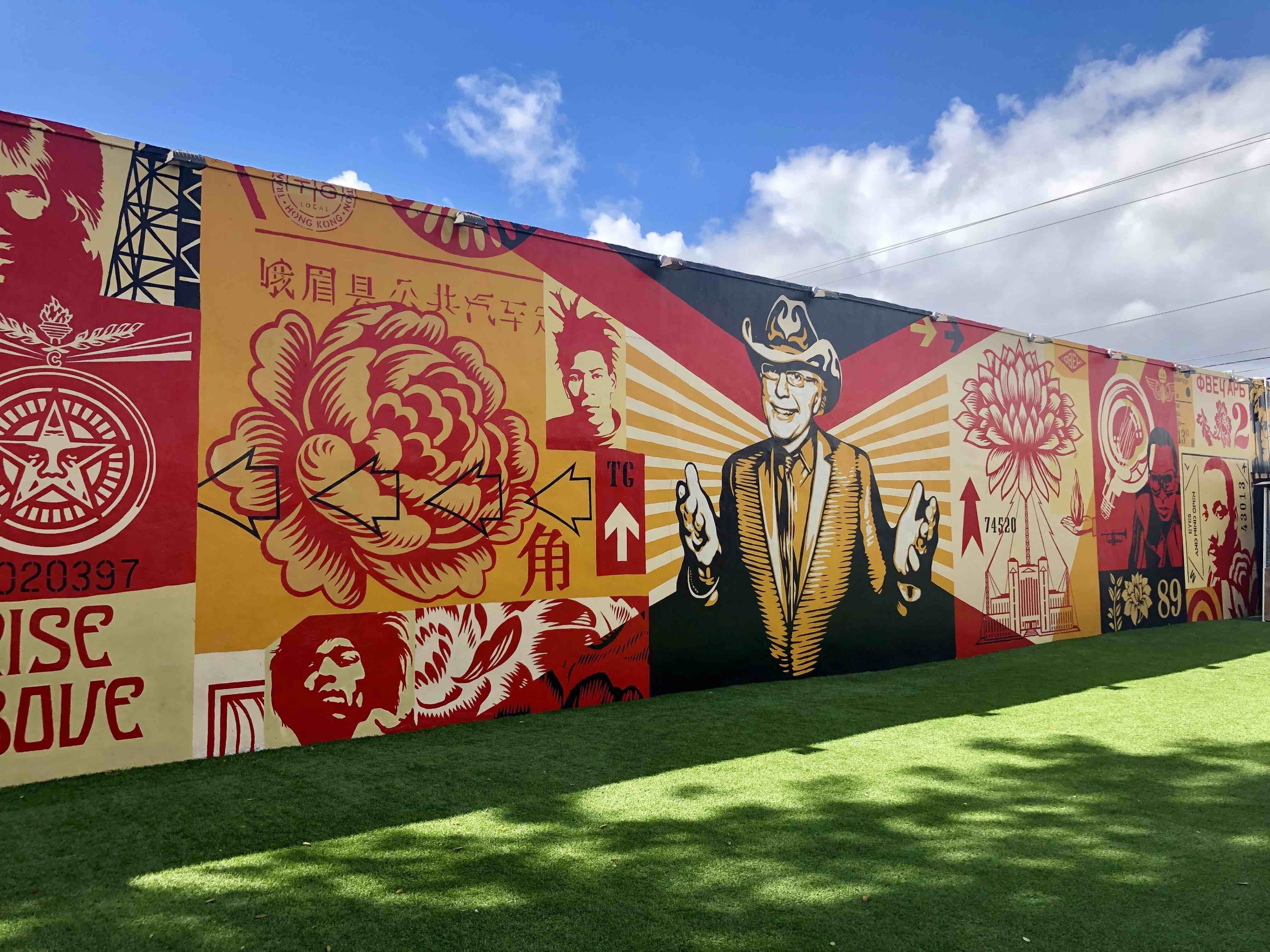 Many people don't think of Miami as a walkable city, but there are tons of neighborhoods to explore. If you're looking for material for your Instagram feed, look no further than the Wynwood neighborhood and its famous Wynwood Walls.
Throughout the area, discover enormous and astoundingly detailed murals. In addition to the walls, the streets are lined with shops, restaurants, coffee houses, and other places to escape the heat or get off your feet for a while.
Vizcaya Museum and Gardens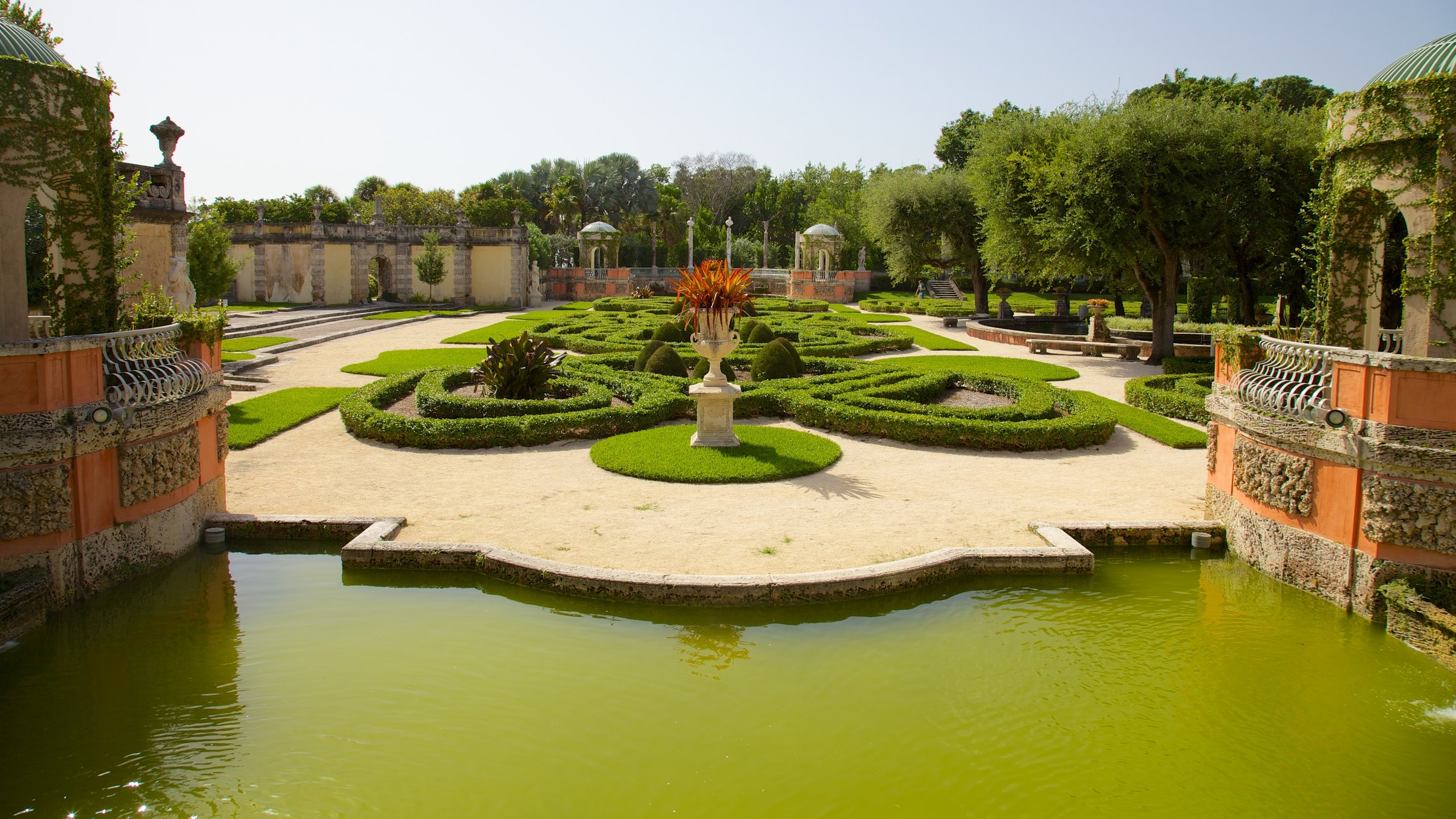 Journey to another part of the city–Coconut Grove–to see the Vizcaya Museum and Gardens. This property represents various aspects of what makes Miami unique, including wealth and opulence, natural and manufactured beauty, and outside inspiration.
The museum portion of the site is the house, which contains stunning furnishings, including art and antique furniture from around the world. Try to visit on a nice day, since the gardens have sculptures and Mediterranean plants.
The Biltmore Hotel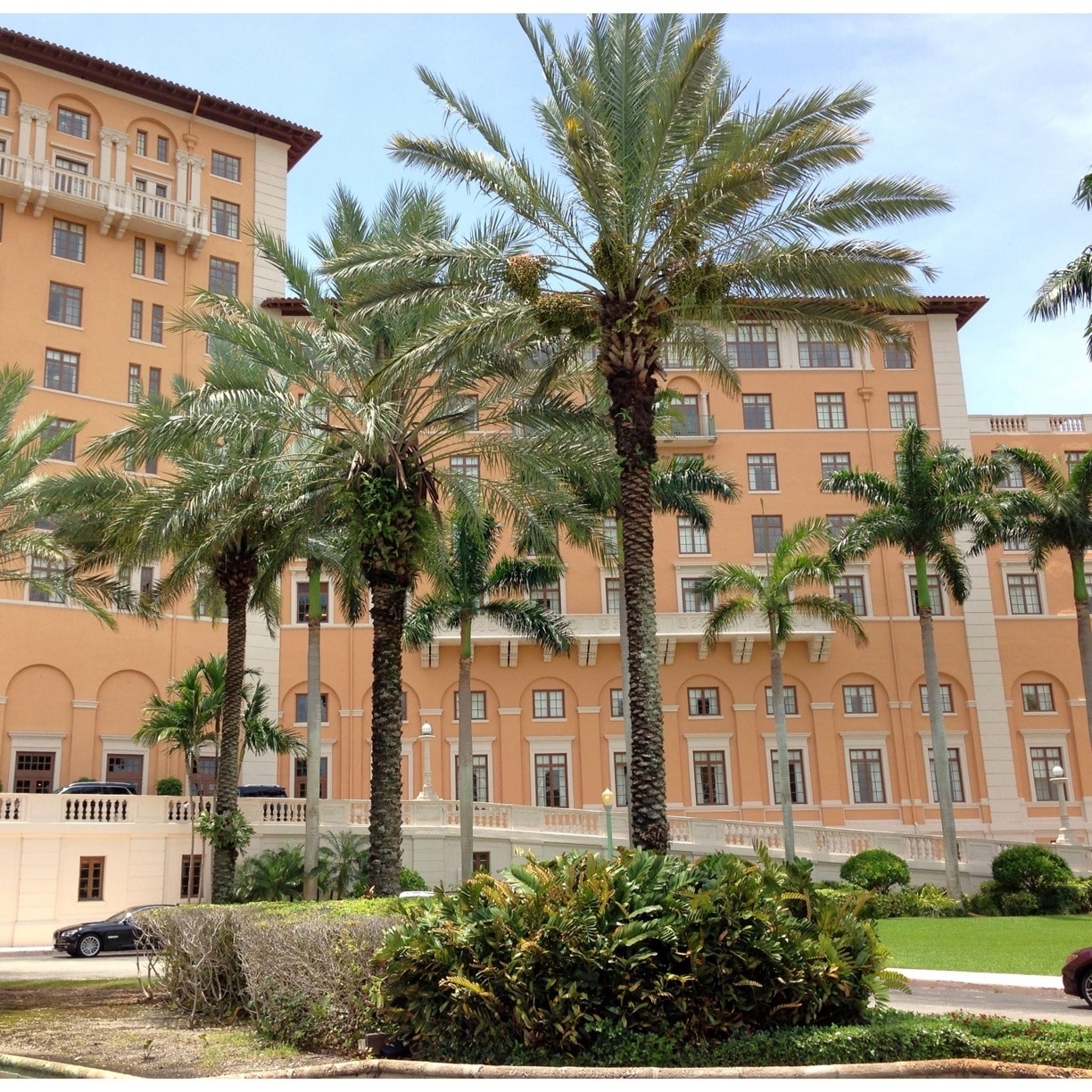 If you have an affinity for the 1920s, then you'll love the Biltmore Hotel, located in Coral Gables. Built in 1926, its original designers wanted the hotel to reflect the finest of Europe. Today, the proprietors have preserved this unique style.
Even if you're not staying at the Biltmore, dozens of visitors make their way there every day for libations, a meal, or just to walk around and check it out. Sunday brunch is very popular, and they also have a beautifully-maintained golf course and other amenities. They also have special events, like their annual Halloween and holiday parties.
Immerse Yourself in History
Much like its culture, Miami's history is diverse, rich, and often surprising. There are many historical sites to experience aspects of this fascinating past.
Freedom Tower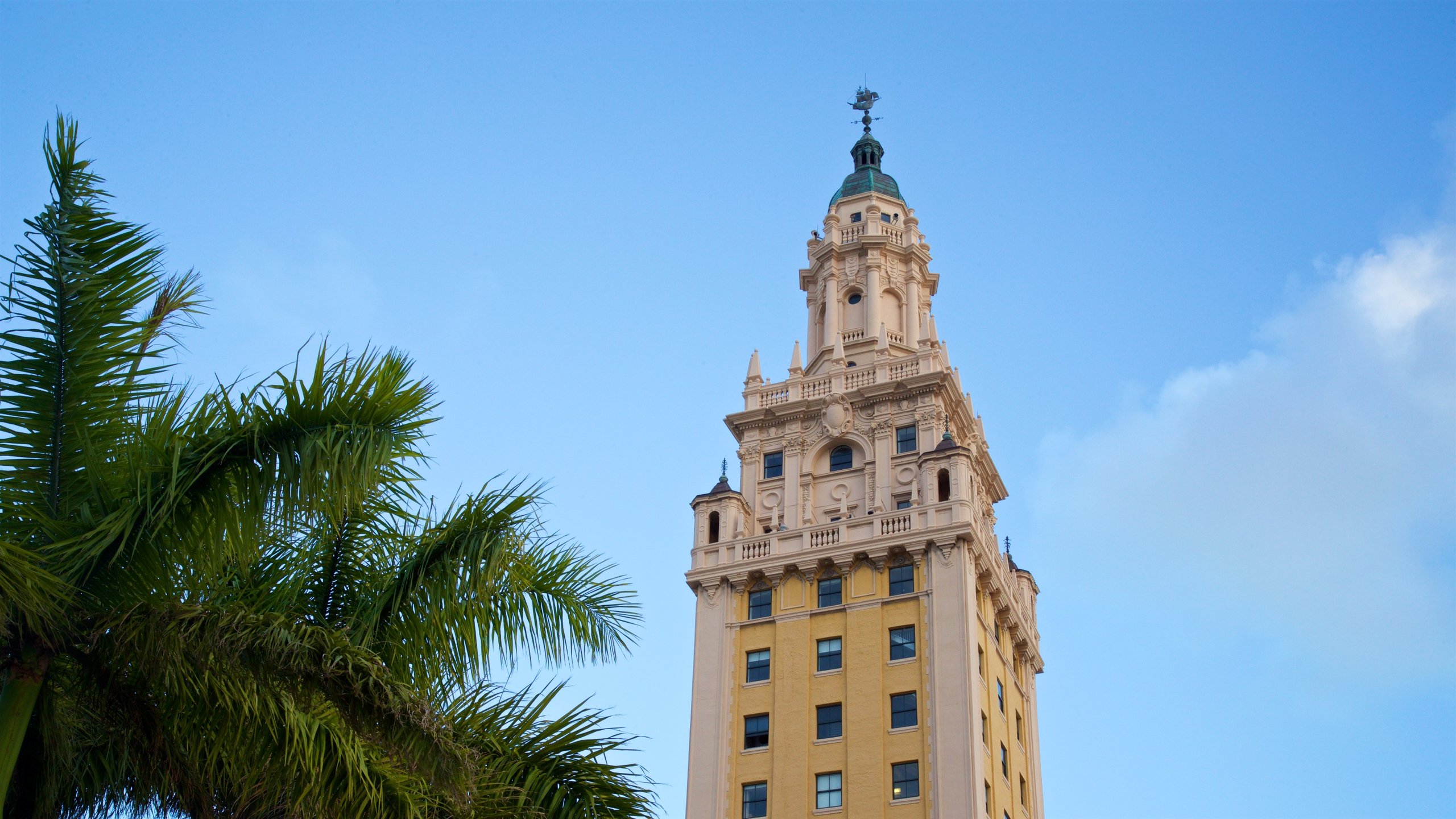 Located in Downtown Miami, Freedom Tower has been home to many enterprises over the years. Today, it houses an art museum, but the startling architecture is also art in itself. In the past, it has housed an immigration center for migrants from Cuba.
Freedom Tower is part of Miami Dade College, though it is open to the public. It's in the heart of downtown, so it's an easy stop as you explore the city's bustling heart.
Little Havana
One of the most vibrant parts of the city is undoubtedly Little Havana. The destination of thousands of Cuban immigrants, this hub still teems with Cuan culture, from food and drink to art and culture and beyond. It's a popular destination for couples but just as much fun for families.
You can explore what there is to see in Little Havana, but it's more fun to show up and see what happens spontaneously. There are almost always events, live music, and other encounters. Be sure to come hungry (and thirsty), as you can sample some of the most delicious Cuban food outside of the country itself.
Cape Florida Lighthouse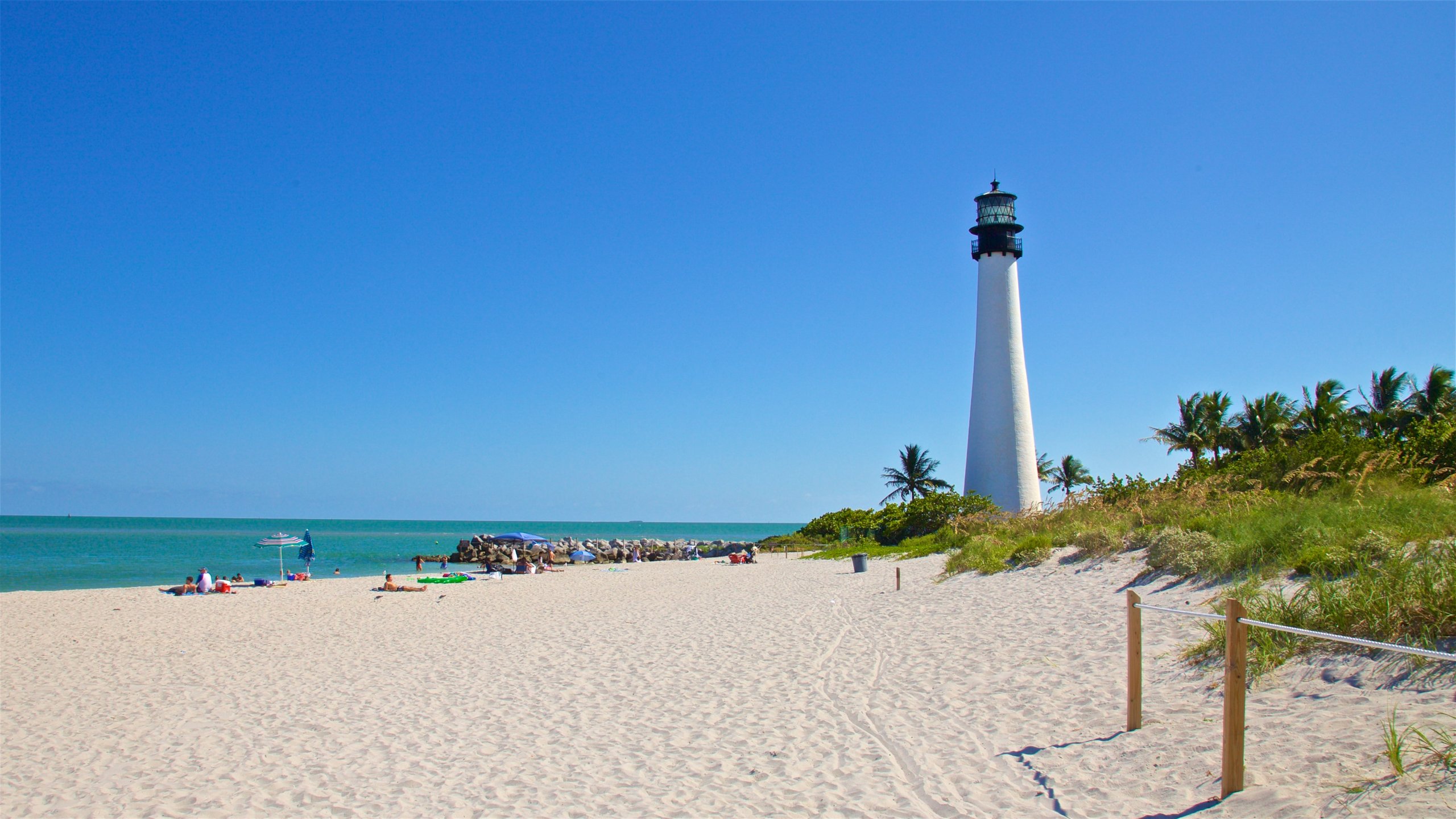 The Cape Florida Lighthouse is located in Bill Baggs Cape Florida State Park. It's a terrific place to relax and spend the day as a family in view of this historic structure. We recommend arriving early to get a spot on the pristine, preserved sandy beach. The water is warm, calm, and clear, so it's a bit easier on anxious parents.
When your family has had enough sun, enjoy everything else this park has to offer. Walk to trails, view wildlife, and identify some of south Florida's most fascinating plants. You can also bike, kayak, and more.
The Ancient Spanish Monastery
Thanks to the eccentric tycoon William Randolph Hearst, you don't have to travel to Europe to see some of their relics. The Ancient Spanish Monastery was built in the 1100s bought by the wealthy philanthropist in 1925. It wasn't until the 1950s that the structure was carefully reassembled by experts and reopened on American soil in North Miami Beach.
Today, it's a popular spot for weddings and other religious ceremonies. It's also a working church and holds mass regularly. Outside of worship, you can tour the building throughout the week.
Lummus Park Historic District
Another of Miami's beautiful neighborhoods to walk around, Lummus Park also has a rich history and something for everyone. Almost all of the buildings in the area are over 100 years old, and the park itself is one of Miami's oldest, dating from the early 1900s.
The park contains a fabulous playground, basketball courts, picnic areas, and other recreation opportunities. Several walking trails are well-shaded by Florida palm trees.
Shop, Dine, and Party
It wouldn't be a real Miami vacation if you didn't indulge a little bit. Even if you're not a fan of nightclubs, libations, or decadent retailing, there's still plenty to tempt your senses.
As a note to our readers, Miami has a vibrant food scene that's worth exploring on its own. We're just hitting some classic, landmark spots here, but be sure to research eats before you go.
Joe's Stone Crab
Joe's Stone Crab is one of the oldest and most famous places to eat in Miami. They specialize in Florida Keys stone crab (as the name implies) and are only open seasonally. Hundreds of famous people have eaten there, including literal royalty and former presidents.
If you don't get there early, there will undoubtedly be a long wait, but it's worth it. Bring tablets or toys for the kiddos while you wait to feast. You can't make a reservation, but you can tip the host, which might help.
Bayside Marketplace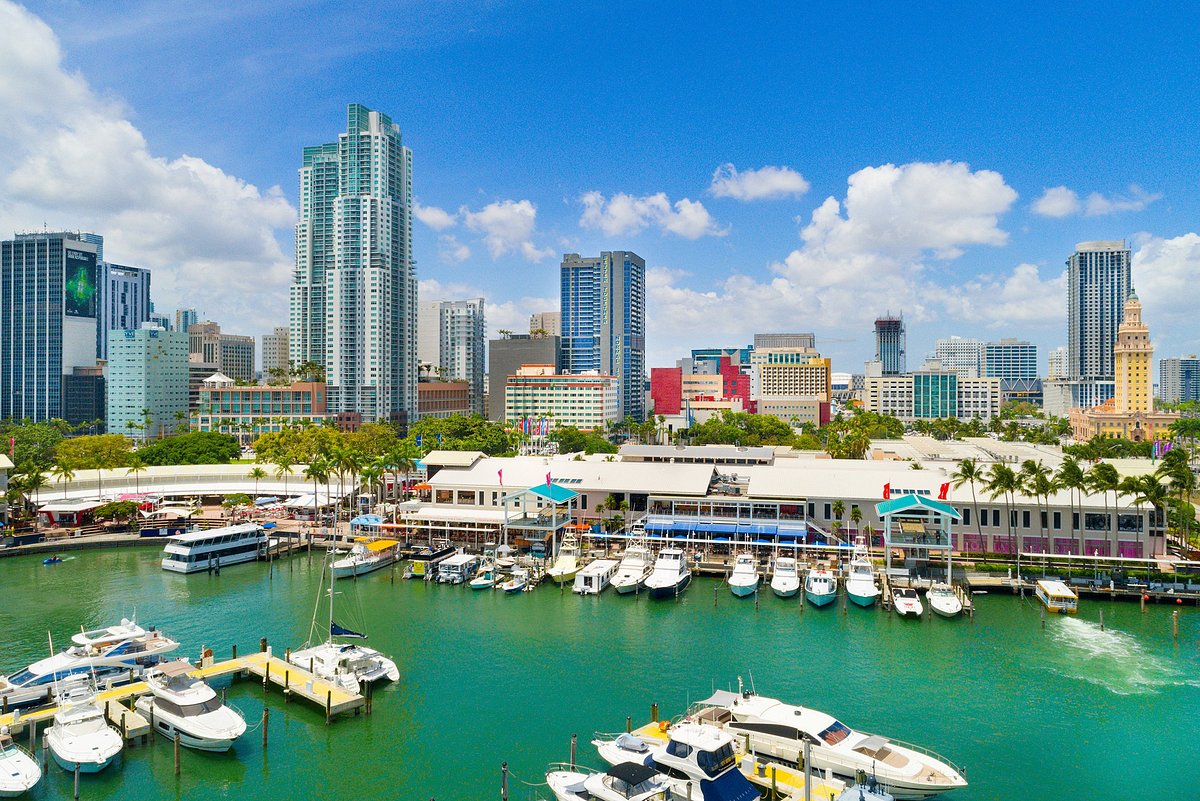 The Bayside Marketplace is one of the must-see sites in the city of Miami for most visitors. It's an open-air shopping mall with dozens of shops, restaurants, bars, and other businesses. There's something for everyone!
Even better, Bayside Marketplace is located right on Biscayne Bay, so if your little ones get antsy, there's plenty of green space to run around and get the sillies out. In addition, you get to enjoy gorgeous views and can even dine while gazing at the blue water.
South Beach
It was hard for us to decide which category to put South Beach in because there's so much going on in this famous neighborhood. There's shopping, dining, drinking, partying, going to the beach, street art and galleries, and so much culture and flair.
Miami Beach has a ton of luxury and decadence, particularly South Beach. It's also not the most kid-friendly place after dark, so visit during the day, especially if you want to enjoy the ocean and beach.
Several other attractions on this list are located in or around South Beach, including the Botanical Gardens. There are many landmark hotels (such as The Savoy, The Marlin, and the Betsy).
La Carreta
If you're looking for authentic Cuban food but don't have time to explore out-of-the-way locales, La Carreta is still a local favorite. With multiple locations across the city, there's a good chance you'll be near one at some point (there's also one in the Miami airport).
A lot of people go for the Cuban sandwich, but don't overlook the other classics like ropa vieja or boliche. You can even order online, so there's no excuse not to sample Cuban food in Miami.
Other Restaurants and Bars
As stated above, Miami is a foodie destination, with many terrific places to eat. Especially if the adults in your party can get a night to themselves, check out Eater Miami's list of their top restaurants in the city, which is continually updated.
Of course, Miami has a lot of great places to eat that are also kid-friendly. Some of our favorites include Ms. Cheezious and Biscayne Bay Brewing. Many eateries have outdoor seating or boisterous atmospheres as well.
Everything Else
Of course, not every memorable site in Miami fits easily into our categories above. Our last places to visit are all the others that are still not to be missed.
Biscayne Bay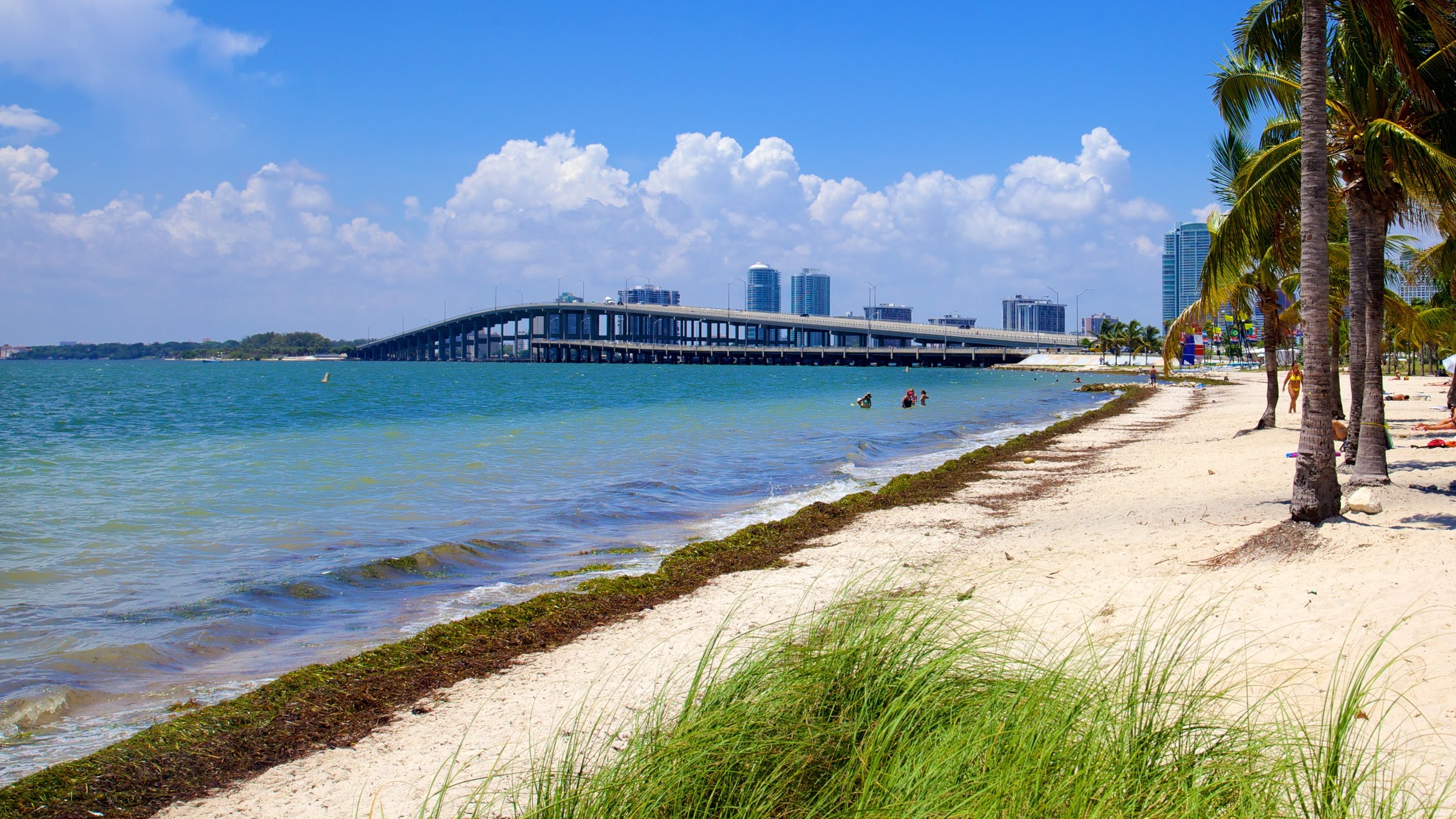 Biscayne Bay is a startlingly beautiful area of the city with so much to do, from sunbathing and swimming to shopping and dining. This beautiful marina and lagoon feature crystal-clear, calm waters. Sometimes you can even spot manatees.
It's home to some of the city's swankiest hotels and houses, so it's another great spot for celebrity spotting. There are many other fun things to do here, including golf courses, jet skiing and water sports, boat rentals and cruises, restaurants, shopping, and more. If you want a luxurious, opulent vacation, this is where you should stay.
The Venetian Pool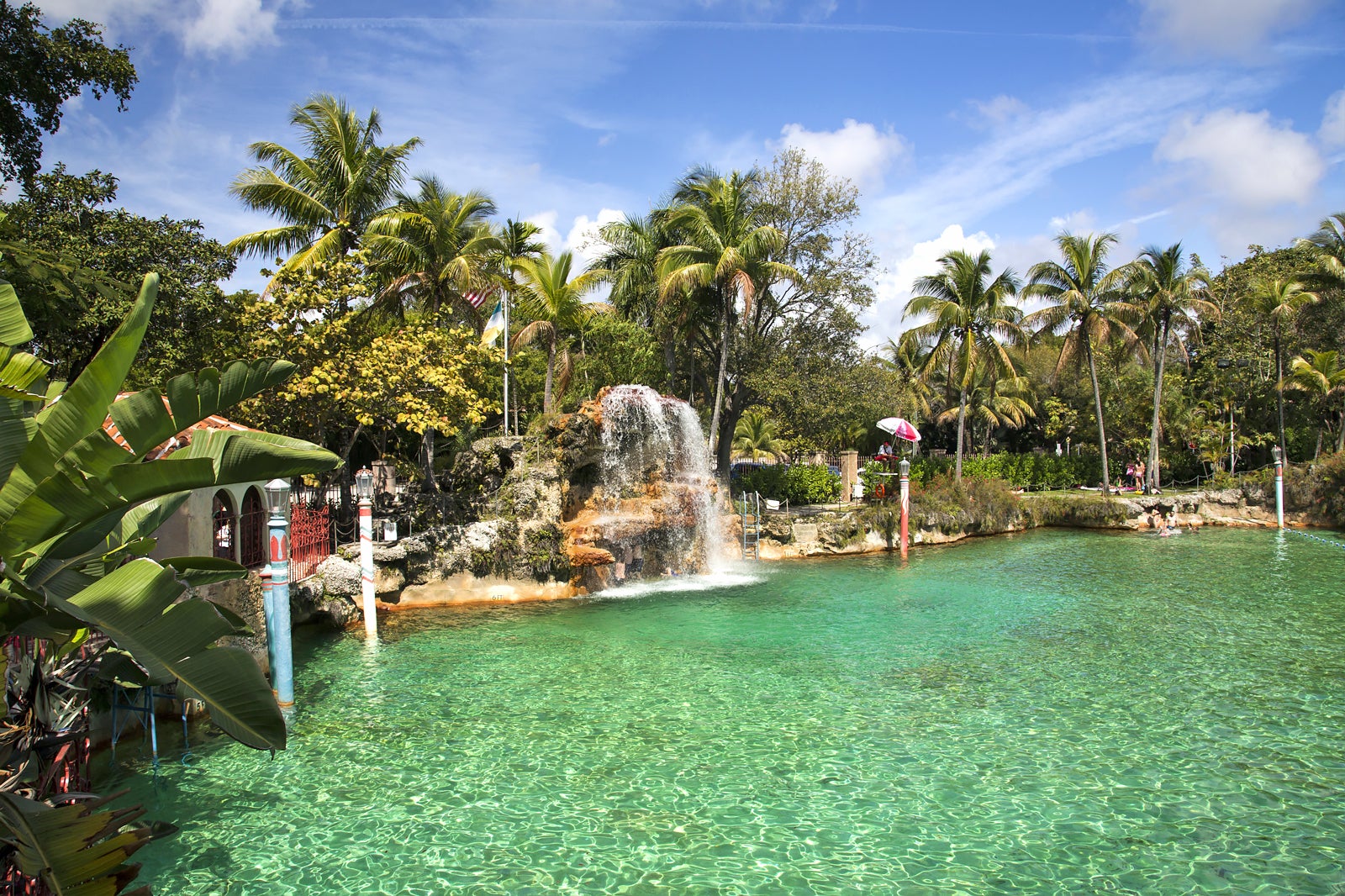 The Venetian Pool opened in 1924 and is made from coral rock. It's the only swimming pool on the National Register of Historic Places and is a must-see Miami landmark. Best of all, you get a taste of luxury, a hint of history, and a day in the sun at the pool.
The pool has a Mediterranean, grotto-like atmosphere. It feels like you're out of the hustle and bustle of the city and transported back in time.
American Airlines Arena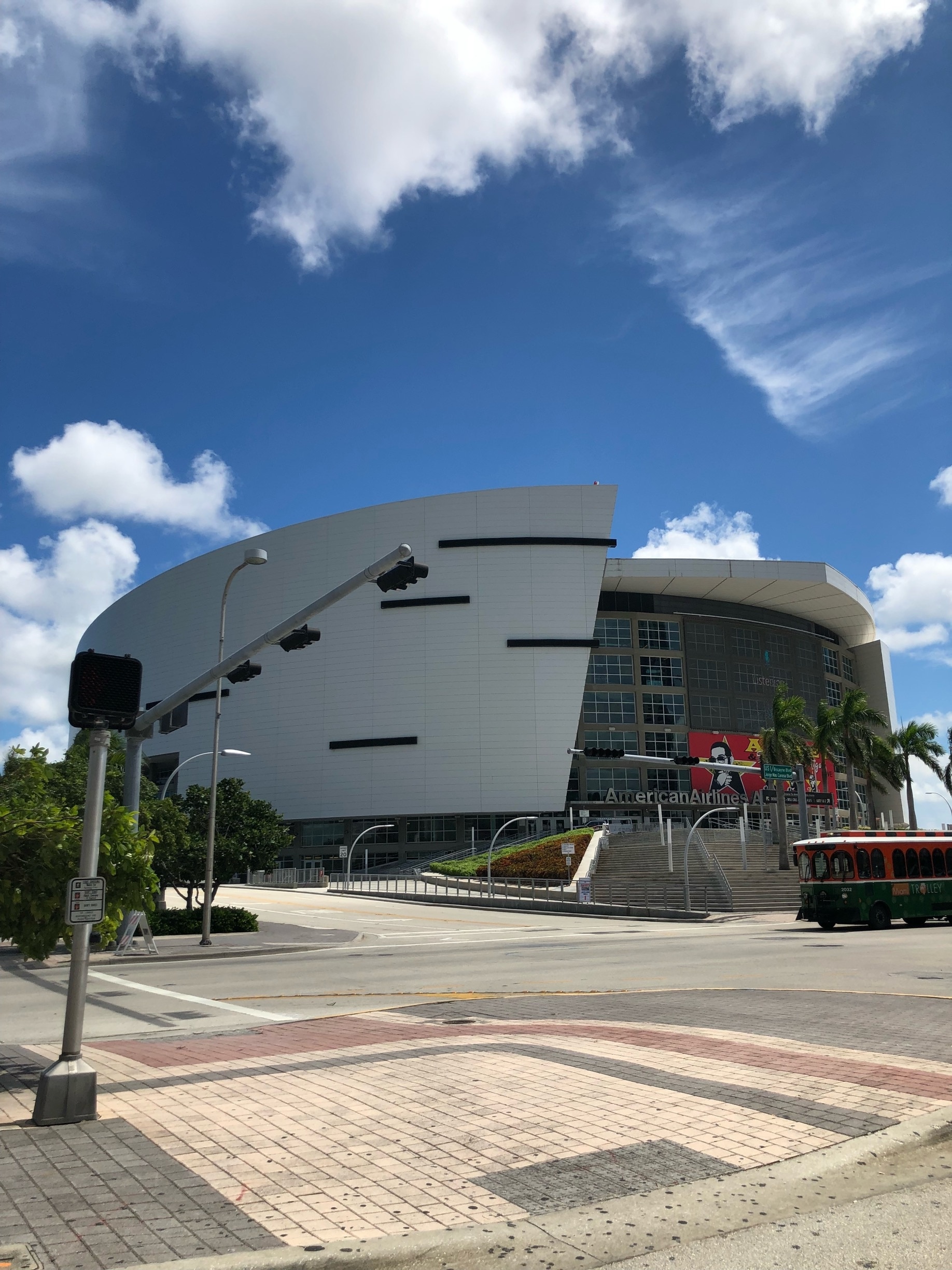 Home to the Miami Heat, American Airlines Arena hosts headline acts and events throughout the year. Some people plan trips to Miami just to see a particular show. Whether you're a die-hard fan, it's worth checking out what's happening during your visit. Also, no one does sports quite like Miami fans!
Phillip and Patricia Frost Museum of Science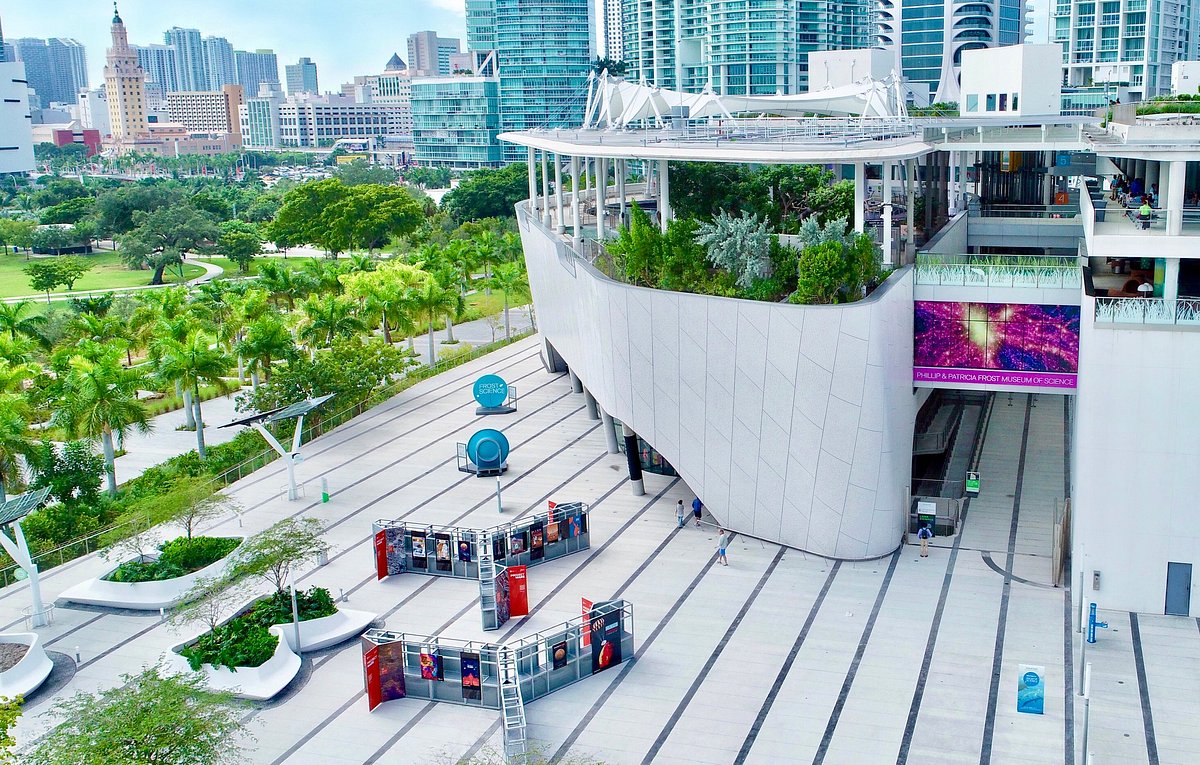 Especially if you have little ones in your family, you can't skip a trip to the Phillip and Patricia Frost Museum of Science, often referred to simply as Frost. It's the first museum in the country to feature both a planetarium and an aquarium. A family can easily spend an entire day there.
Some of their other fascinating exhibits include wooly mammoths, flying animals (including dinosaurs), and an interactive lab where kids can learn how their bodies work. They also have an events calendar and rotating exhibits, so check their website before you visit. They also recommend purchasing tickets ahead of time.
MacArthur Causeway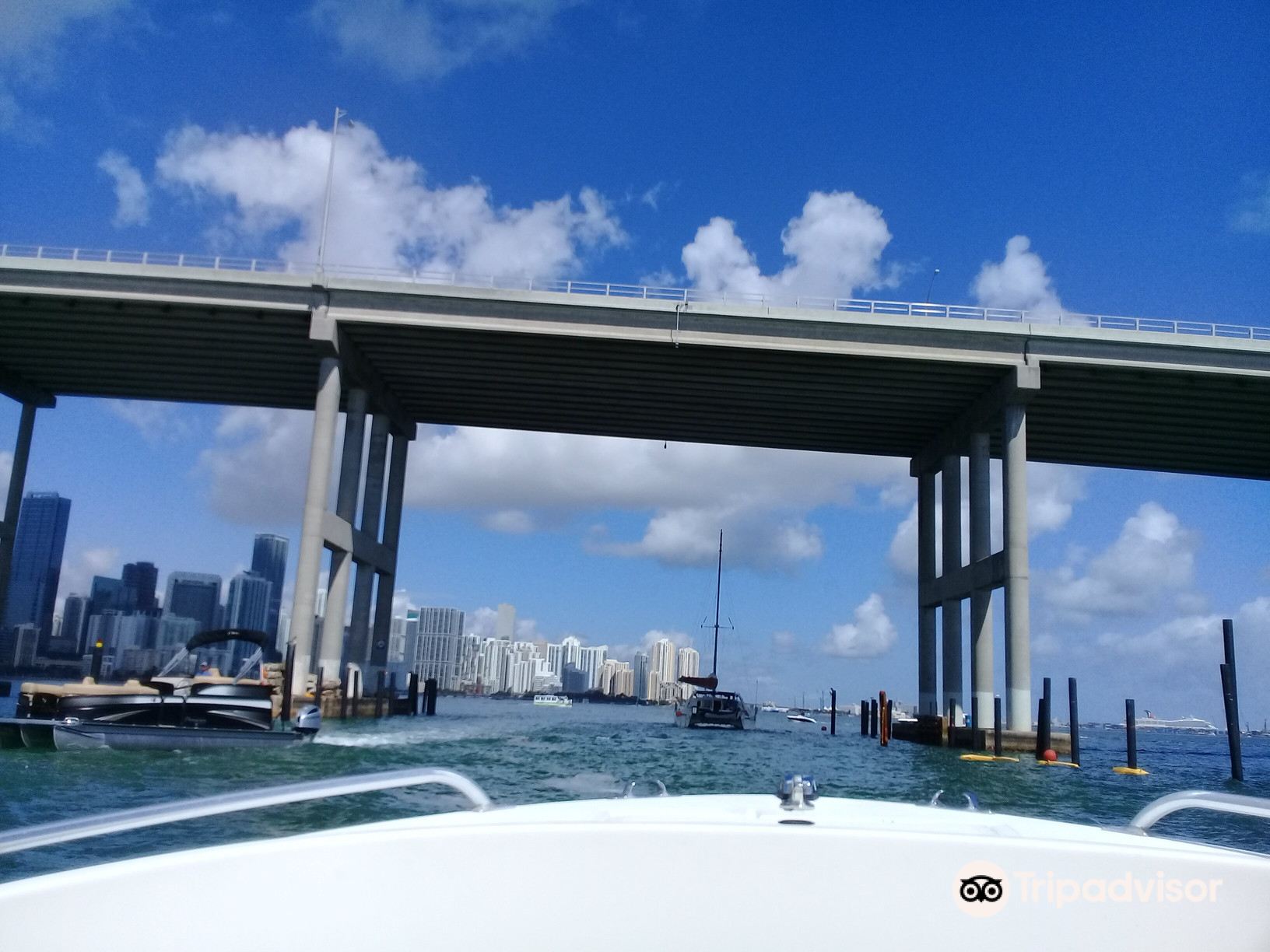 You'll probably visit MacArthur Causeway whether you want to or not since it's one of the main thoroughfares throughout the city. Still, it's worth noting.
If you have time, there are some great places to get Instagram-worthy shots of this iconic structure. It's also a perfect place to see the Miami skyline. Consider taking a family walk or jog in the early morning or evening at sunset for the most stunning views.
Discover Miami as a Family
There are hundreds of landmarks throughout the city of Miami that are worth discovering and exploring with your family. You could spend weeks walking its streets and still not see all of its sights.
Use our list above to find the places most likely to please your family. That way, you can make the most of your vacation in Miami with the people you love the most.
More about our TFVG Author