With its beautiful weather, nature-themed activities, marine life, and gorgeous beaches, Florida Keys is a perfect family vacation destination. Spread over 125 miles, the island chain is an excellent spot for families looking for an adventure-filled and peaceful vacation.
The city is just a few miles away from Miami and offers one of the best island hopping experiences. It is divided into three main regions, Upper Keys, Middle Keys, and Lower Keys spread over 180 miles.
There are more than 800 islands in the city, but only 30 are populated. The weather in the city is perfect and warm for families to enjoy throughout the year. However, planning to make the most of your family vacation is better. We've got you covered if you're looking forward to planning a family trip to the Florida Keys! Here's everything you need to know about traveling to the Florida Keys and spending time with family there.
5 Reasons Why Florida Keys is the Perfect Family Vacation Destination
The Florida Keys offers a perfect family getaway at any time of the year. Whether you want to sit back and relax at a beach, eat delicious seafood, float through the coastal mangroves, or go fishing, the Florida Keys is a prized destination.
The Florida Keys' westernmost island, Key West, is a popular tourist destination. But that is not the only island you can visit; many other islands are packed with multiple attractions. The main spots worth mentioning in the Florida Keys include Key Largo, Islamorada, Marathon, Key West, Big Pine & Lower Keys. The following are the 5 top reasons why this city is an ideal family vacation destination:
Ease of Access
The best thing about the Florida Keys is that it's easy to get there. The Florida Keys is the only popular island that's very easy to access. Most islands require ferries or planes to reach the destination; this island can be accessed easily by car. The city is only a few hours drive away from Miami. However, the route is a bit congested because visitors reach the Florida Keys from all over the country.
World's Third-Largest Barrier Reef
The Florida Keys features the world's third-largest barrier reef. The barrier reef comprises colorful coral reefs, underwater statues, the Key West shipwreck museum, and tropical fishes. If you and your family love fish, this is an ideal place as it features numerous aquatic species. The barrier reef features snappers, sea cucumbers, parrotfish, lobsters, and a barracuda. You can enjoy a glass-bottomed boat tour if you don't want to use the formal snorkel set or scuba gear.
Great Nightlife
While Miami is known for its best nightlife, The Florida Keys isn't less. The city has a beautiful nightlife of its own. It features bars and nightclubs and plenty of entertainment options. Whether you're looking for a peaceful place to sit and enjoy with family or want to have a rip-roaring time at a festival, the Florida Keys will not disappoint you. Key West offers one of the best island nightlife experiences with its high-end bars and nightclubs.
Fishing Experience
Key West is also known as the sport-fishing capital of the world. Here you can find a variety of fish, such as Mahi-Mahi, Marlin, Tuna, and more. The Florida Keys is also the only living coral barrier reef in the country, and thus it offers an amazing fishing experience. Tourists especially visit these areas to catch prized fish, including Redfish, Bonefish, Trout, Snappers, Tarpon, and Snook.
Watersports
The Florida Keys offers some of the best water sports fun. Its island, Key West, is packed with numerous activities for water sports lovers. You can go diving beneath the surface, snorkel to explore the underwater world, enjoy on the yacht, parasailing, and kayaking through mangroves.
When's the Best Time to Visit the Florida Keys with Kids?
The best time to visit the Florida Keys with kids is from December to April. This is the best season because there is less rainfall during this period and no chance of a hurricane. The best thing about Key West is that summer never ends here and offers perfect weather throughout the year.
The average high temperature in the Florida Keys remains 75 to 77°F, and the average low remains between 66 to 68°F. The coldest month is January, but still, it's good to visit as the average warm temperature is 75°F. However, other parts of the U.S. are extremely cold at this time of the year, and people from those areas visit Key West to avoid the cold. Thus, December to February is also the busiest and peak season on this island.
By the end of February, things get better as the crowds start decreasing. However, it gets overcrowded again in March with people who come to enjoy the spring break. Despite huge crowds during this season, visitors enjoy a lot because of festivals, plenty of food, and music. The following are the main festivals to enjoy during the season between December and March:
The Key Largo Boat Parade (December)
Key West Food & Wine Festival (January)
Key Largo and Islamorada Food & Wine Festival (January)
Original Marathon Seafood Festival (March)
Seven Mile Bridge Run in (March/April)
The cheapest season to visit Key West is from June to October. The year's hottest months are July and August, and the most humid month is September. During these months, you can get accommodation at a very low price. However, you might encounter a few thunderstorms or get all sweaty due to the heat. To visit Key West between June and October, you must regularly check the weather forecast.
What's the Weather in the Florida Keys Across the Year?
The weather in the Florida Keys across the year is mostly cloudy and humid. The summers are long, hot, humid, and cloudy; on the other hand, the winters are short, comfortable, humid, and mostly clear. The temperature across the year ranges between 65 to 89°F. Throughout the year, the temperature in Key West doesn't go below 56𝆩F or above 91°F.
The Florida Keys has a notable mild and tropical maritime climate because it is near the Gulf Stream and also gets the tempering effects from the Gulf of Mexico. The good thing is that warm water modifies the winds during the winter. This helps keep the average temperature only 10 to 15 degrees lower in winter than in summer.
There is no snowfall, ice, or frost during winters in Key West, but it might be colder in the Upper West. December to April is the dry season, and June to October is the wet month. May and November are the transition months during which rainfall can occur.
What's the Perfect Length of Time to Spend in the Florida Keys?
One week is the perfect length of time to spend in the Florida Keys. A duration of 2 travel days and 6 full days is perfect for visiting the Florida Keys. During this time, you'll enjoy sightseeing and visit all the popular tourist destinations. You can explore the beaches, marine life, water sports, and an incredible fishing experience in one week. The following is a breakdown of one week's stay in Florida Keys family vacation:
Day 1: Fly to the Florida Keys through Key West and drive to Islamorada
Day 2: Spend time at Anne's Beach
Day 3: Shop at Robbie's and Guys' Fishing Excursion
Day 4: Florida Keys Brewing Co., Marathon Turtle Hospital, Sunset at Islamorada
Day 5: Theater of the Sea, Parasailing at Robbie's Marina, Key Largo Chocolate and Icecream
Day 6: Mangrove Kayaking, Islamorada Brewery, and Distillery
Day 7: Florida Keys History and Discovery Center, Flamingo Crossing Key West
Day 8: Sunrise in Key West, Southernmost point for pictures
The Best Things to do with Kids in the Florida Keys
Visiting the Florida Keys with kids is worth it, as it's packed with family attractions and amenities. It offers a perfect getaway for families looking for a warm and tropical region to spend vacations in. However, before visiting the Florida Keys, you must jot down the best things to do in the Florida Keys with kids. The following is a list of kid-friendly activities in the city:
Feed the Tarpon at Robbie's
Robbie's of Islamorada is one of the most popular spots in the city for fishing, kayaking, and boating. Plus, your kids will love feeding the tarpon and other marine life. Families can book a snorkel/fishing private boat charter with a captain to spend an amazing day at Robbie's. Daily more than 100 Tarpons come and visit the place to feed. There is an admission fee, and you have to pay to buy a bucket of fish to feed the Tarpons.
Visit the Sea Turtle's Hospital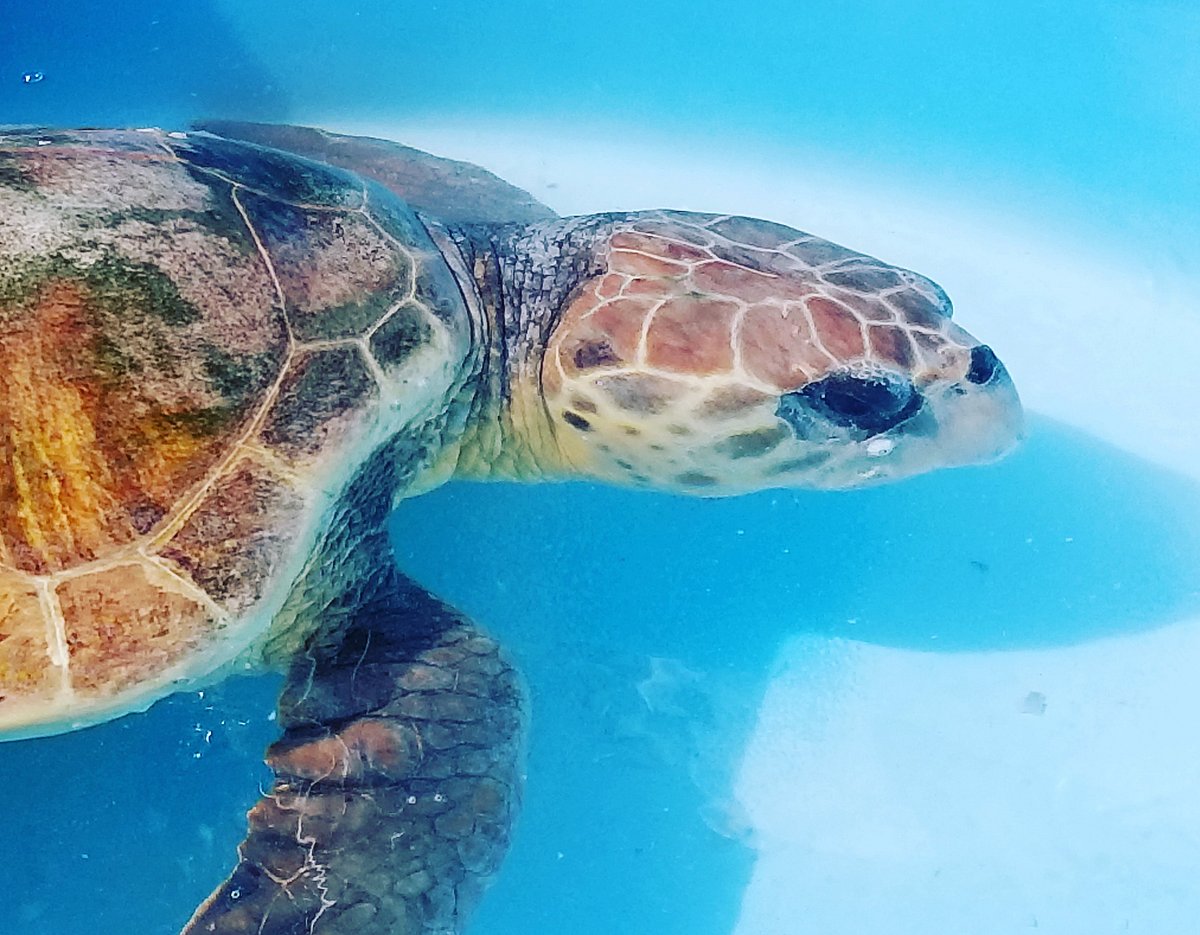 The sea turtle hospital is located in Marathon and offers rescue and rehabilitation services for sea turtles. It is a one-of-a-kind hospital that allows visitors to have a guided tour and learn about how sick and injured turtles are being cared for. During the guided tour, your kids will learn more about how they protect the endangered species of turtles. Plus, it's fun to watch how the sea turtles live, swim, and interact with each other.
Glass-Bottom Boat Tour in Key Largo
A glass-bottom boat tour at Key West will keep your kids entertained for hours. The glass-bottom tour offers a complete tour of the waters around Key West which kids will enjoy. With this guided boat tour, you won't even need to go snorkeling or scuba diving, as the glass-bottom boat gives you the same experience in a safer way. John Pennekamp State Park is a good place for a glass-bottom boat tour; it features a beautiful playground and beach.
Enjoy Florida Keys Aquarium Encounters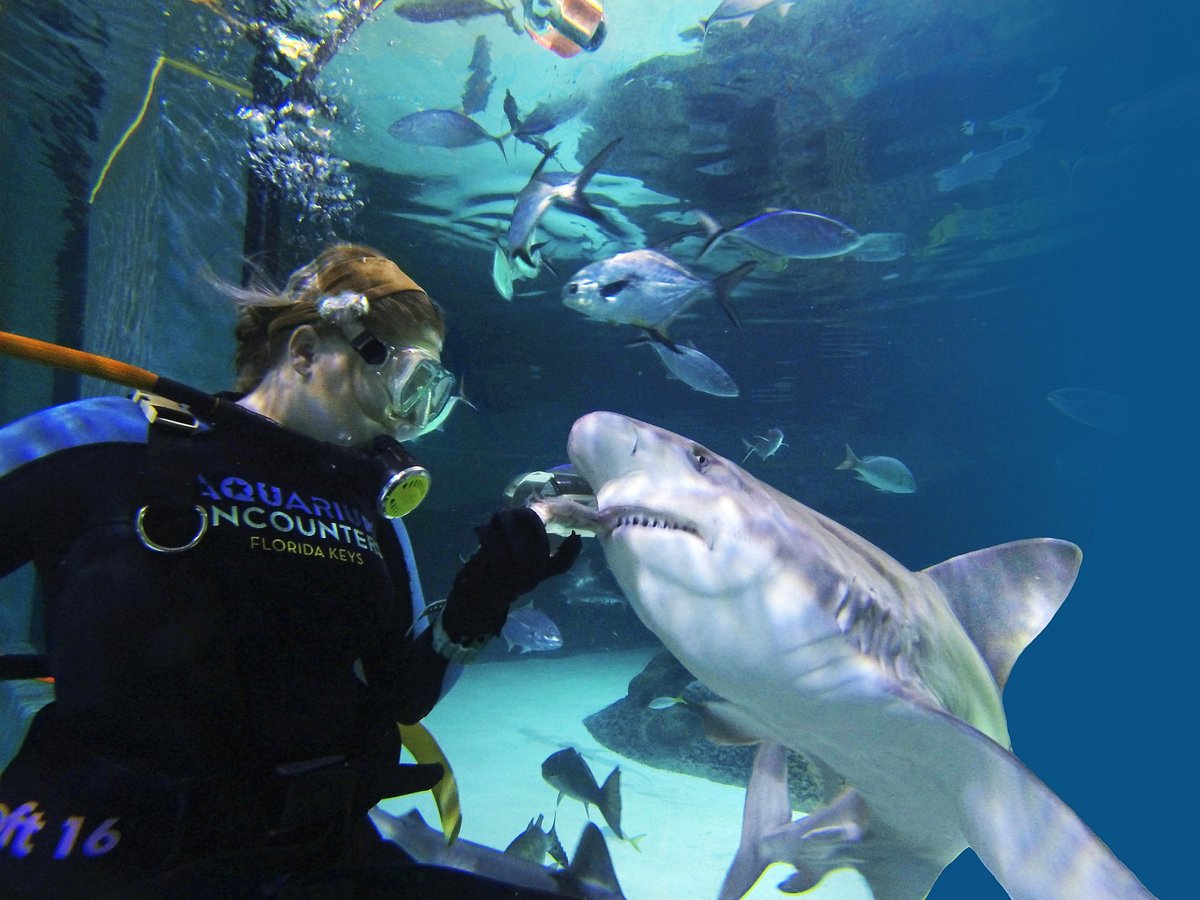 Florida Keys Aquarium Encounters is the latest Marathon attraction. If your kids love sea creatures, they will have an amazing time at this place. Here they'll get a close-up experience with stingrays, Goliath Grouper, and other marine life. Your kids can also experience animal feeding in the outdoor Key West aquarium. Other activities include snorkeling, diving, guided tours, touch tanks, and cafes.
Learn About Dolphins at the Dolphin Research Center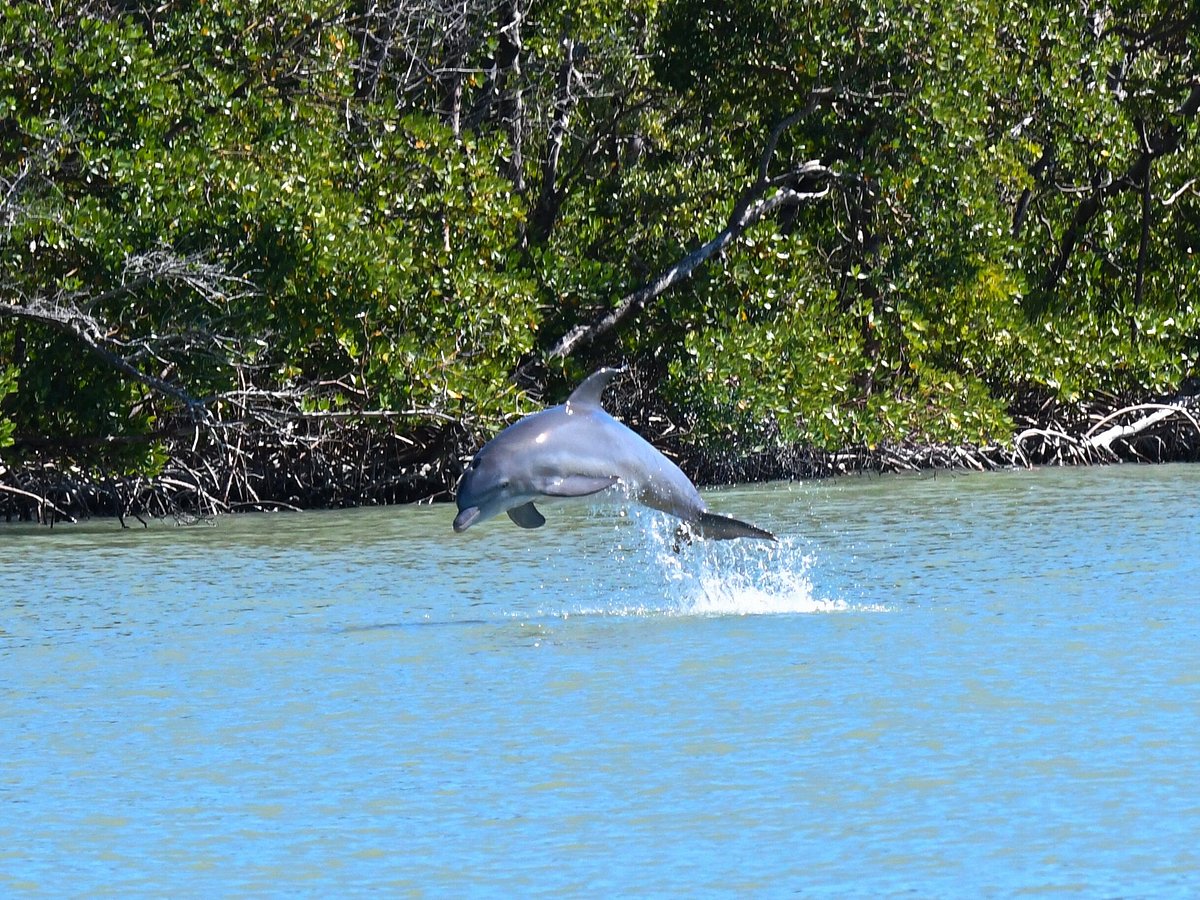 The Dolphin research center is a perfect place to be with your kids. The research center allows visitors to watch training sessions, enjoy the flippy shows, and paint with a dolphin. The dolphinarium is spread over a 90,000-square-foot area and offers sightseeing of charming mammals plus multiple interactive activities.
See the Beautiful Butterflies at Key West Butterfly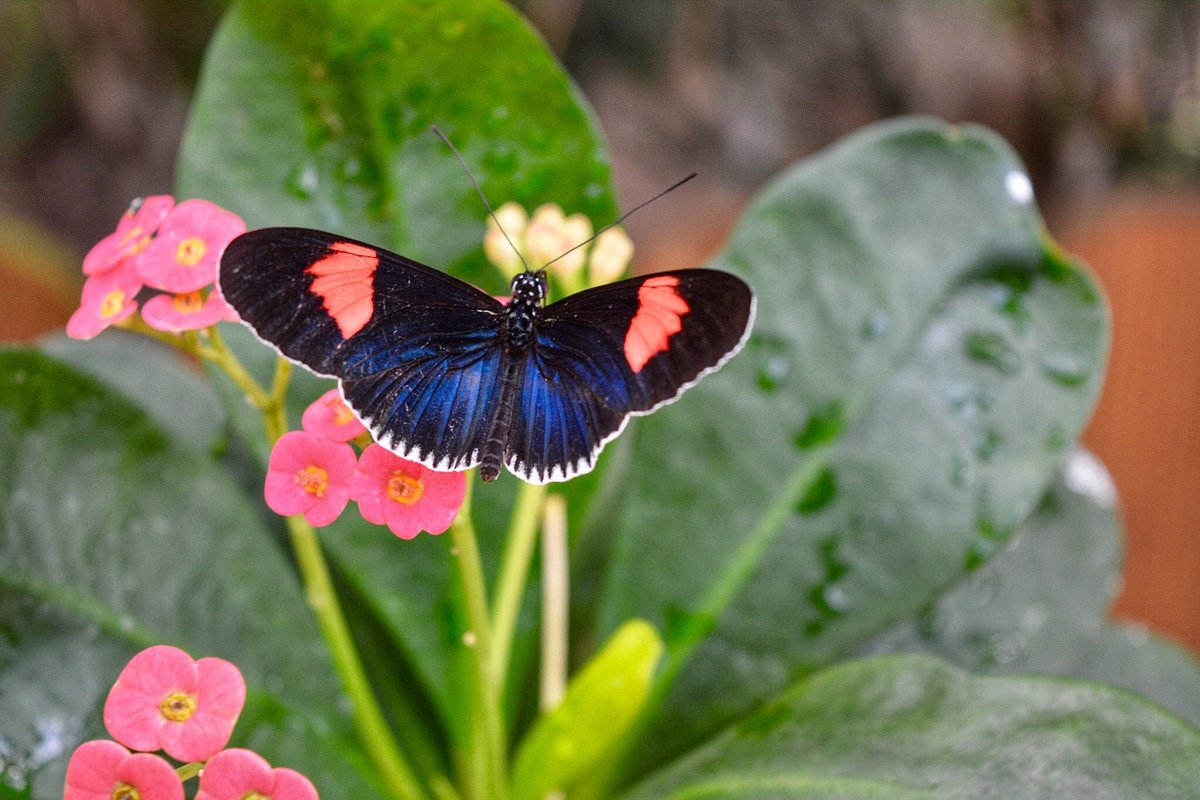 Key West Butterfly and Nature Conservatory is a butterfly park with thousands of butterflies. It is a glass-enclosed environment where people can walk among the butterflies and birds to learn more about the different species. It offers beautiful views of lush tropical gardens with gorgeous butterflies fluttering around.
The Best Family Hotels & Resorts in the Florida Keys
The Florida Keys are also known as 'Family Keys' for a good reason. The city has family hotels and resorts from Miami to Key West. The Florida Key Resorts offer endless activities and family-friendly amenities for tourists. To help you choose the best hotel or resort in the city, we've jotted down the following top options:
Tranquility Bay Beach House Resort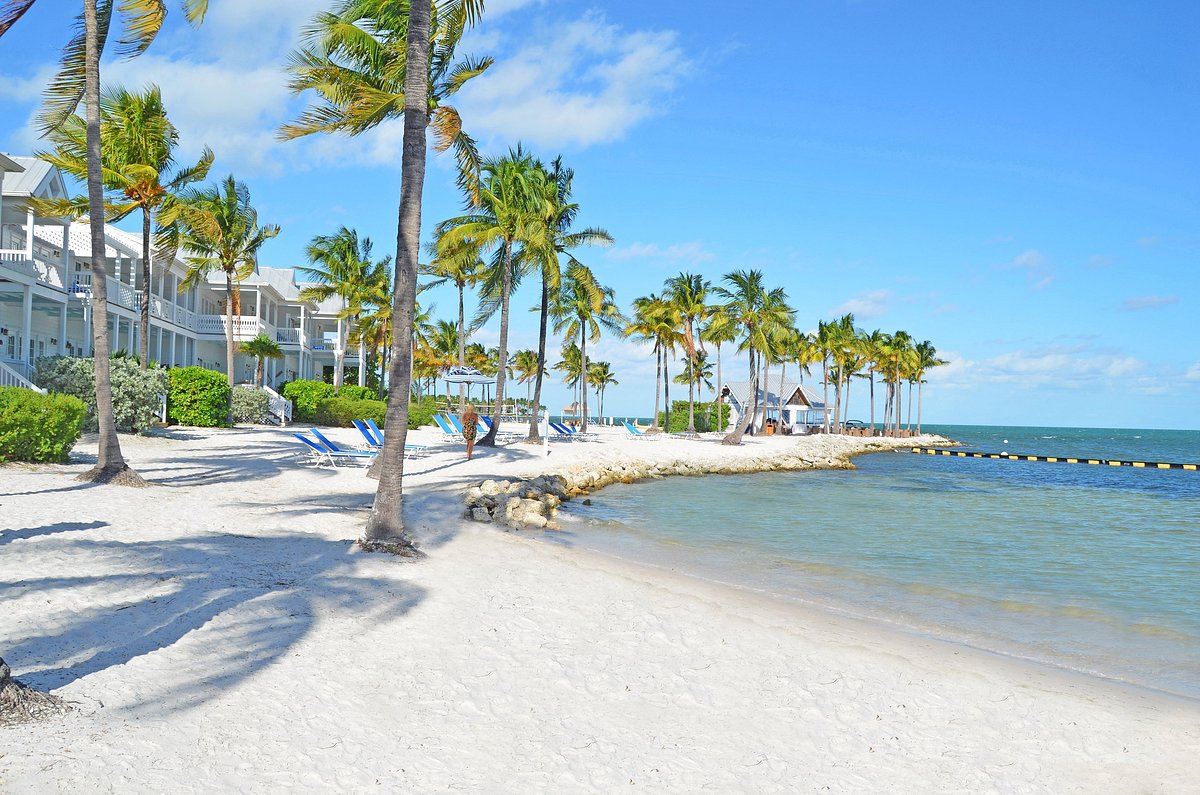 Tranquility Bay, Beach House Resort, is a beautiful Marathon resort near Duck Key. The good thing is that Tranquility Bay has a beautiful private beach that allows you to enjoy it peacefully and privately. The resort offers beautiful Atlantic ocean views and a magnificent sunset view from all rooms. Plus, there are huge sun decks to have a long sunbathing. The resort has two- and three-bedroom units, all of which feature a kitchen and two bathrooms.
Baker's Cay Resort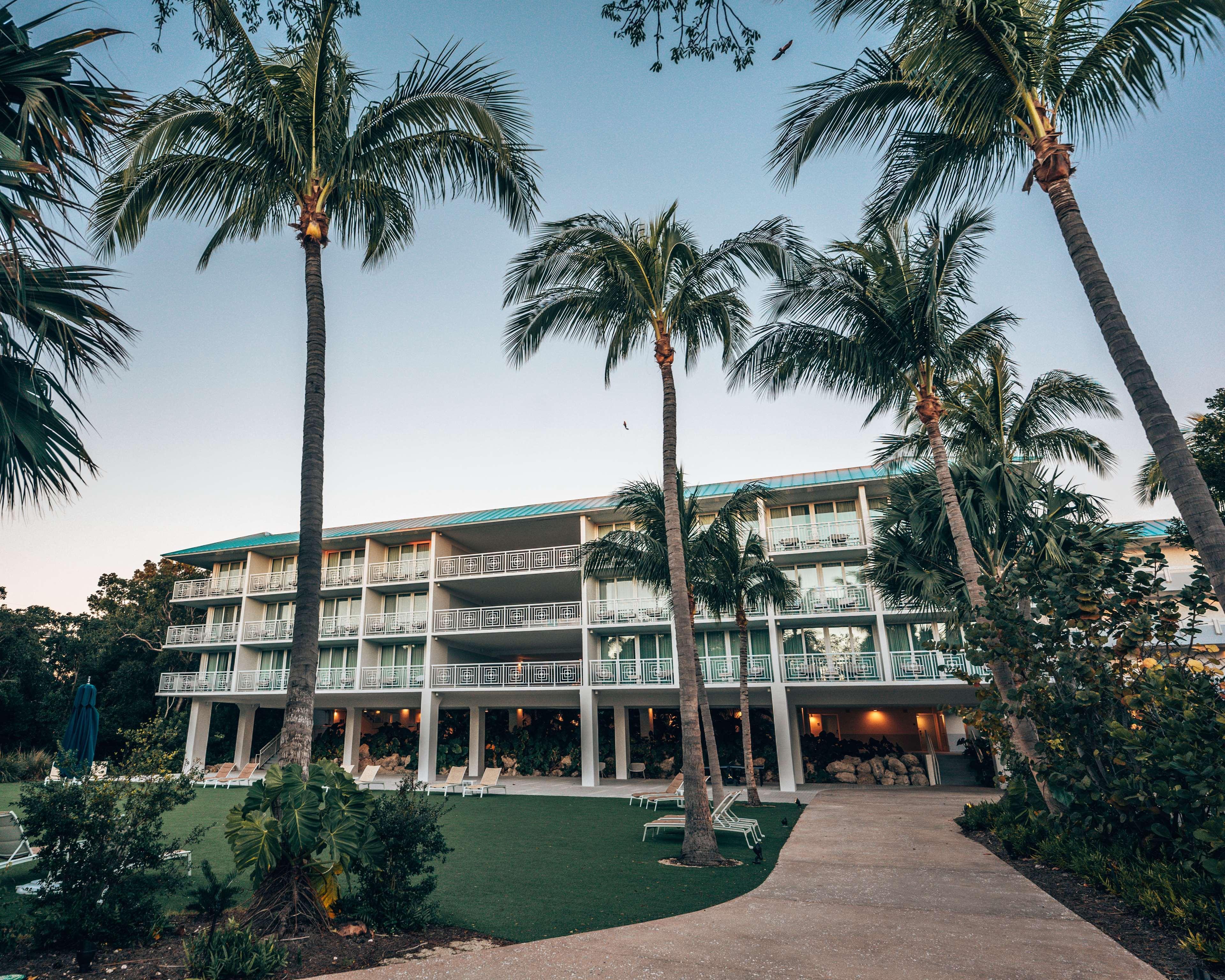 Baker's Cay Resort in Key Largo is a good getaway for families to enjoy endless fun activities. You can go on a scavenger hunt, enjoy pool games, go on nature walks and eco-classes, and go fishing. Accommodation at this resort features rooms and big suites for large families. Your kids will enjoy paddleboarding, sunset cruises, snorkeling, parasailing, and jet skiing.
Isa Bella Beach Resort & Spa
Isa Bella Beach Resort & Spa is a luxurious resort located in Marathon. The resort offers a mile of waterfront and features beautiful tropical scenery from the Gulf area of the Keys. The resort is easy to access but is far from the Oceans Highway. Still, the resort is worth it as it offers families the best and most peaceful experience. The resort offers two and three-bedroom accommodations and bigger bedrooms for larger families. The on-site amenities include complimentary kayaks, a private pier, a full-service spa, a well-equipped fitness center, and amazing dining options.
Hampton Inn
Hampton Inn in the heart of Key Largo is a beautiful 3-star resort with perfect family-friendly accommodations. The resort is near the iconic John Pennekamp Coral Reef State Park, so you and your family can walk there within 5 minutes. The hotel offers numerous entertainment options for kids of all ages, including snorkeling, swimming, kayak rentals, and other notable amenities. Facilities in the room include a coffee maker, HDTVs, mini-fridges, free Wi-Fi, and large patios and balconies.
Cheeca Lodge & Spa
Cheeca Lodge & Spa is located in Islamorada and features 27 acres of a beachfront resort. The resort offers three on-site dining options and two swimming pools. Besides, there is a nine-hole golf course, kayak adventure, private fishing pier, and the resort's private beach. There is a full-service spa, and kayaking is also complimentary for the guests. If you have a large family, you can also book a suite with spacious living space.
What's the Average Cost of a Hotel in the Florida Keys?
The average hotel cost in Key West is $350 per night, and the median price is $281. However, the cost of a hotel largely depends on the amenities, location, and neighborhood. Resorts and hotels near the beach or other popular tourist spots are more expensive. A mid-range hotel will cost $214 to $253 per night in Key West, and the most expensive ones can cost up to $900 and above per night.
The Best Places to Eat with Kids in the Florida Keys
Finding the best place to eat with those little hungry stomachs can be a serious headache. Thus, it is important to leave your destination with proper planning; otherwise, things can go wrong. Here are the top kids-friendly places to eat in the Florida Keys with kids:
Mrs. Mac's Kitchen
People who visit Key West don't leave the island without tasting the popular Key Lime Pie. If you're craving the best Key Lime Pie, you must visit Mrs. Mac's Kitchen. The restaurant is located in Key Largo and is a good option to eat with kids. They offer kids menus and have high chairs for babies. The children's menu offers burgers, grilled cheese sandwiches, hot dogs, and more.
Glazed Donuts
If your kids love to have a sugar rush in the morning, Glazed donuts are the best place to start your day. It is a small bakery with a colorful and peaceful atmosphere where kids love to grab the best gourmet donuts of their choice. Adults can enjoy coffee with candied bacon, and kids can choose from a huge variety of donuts. This place also offers a key lime pie donut filled with tart custard and toppings of dollops of meringue. The donuts sell out quickly, so make sure you reach there early in the morning.
The Fish House
Key West is famous for its fresh fish, so having delicious seafood is a must when you visit the city. The restaurant serves locally caught seafood, including Mahi-Mahi, stone crabs, lobster, yellowtail snapper, grouper, and more. The top favorites of this restaurant include conch salad and grouper. If you and your kids are seafood lovers, you'll get the finest quality in the Florida Keys.
Blue Heaven
Blue Heaven is located in Key West and is an excellent place to eat with kids. Your kids will love the environment as soon as they enter from the gate with a bright blue banner. The restaurant offers indoor and outdoor seating options and a kid-friendly environment; there are birds around that your kids will love feeding. A few popular dishes in his restaurant include Betty's homemade banana nut bread.
Hobo's Cafe
Hobo's Cafe in Key Largo entertains kids of all ages and has a family-friendly environment. The popular dishes kids love ordering at this cafe are Rocky's Philly cheese steak with lots of ooey gooey cheese. Adults love to order the Sicilian chicken panini that has a nice spicy and tangy flavor. The restaurant walls are filled with bright and beautiful paintings. The good thing is that your kids can spend time coloring while their order is being processed.
The Best Day Trips from the Florida Keys That the Whole Family Will Love
The Florida Keys is packed with numerous attractions, but there are many interesting things in the surrounding area. If you want to have a look around, the following are the best day trips from the Florida Keys that your family will love:
Dry Tortugas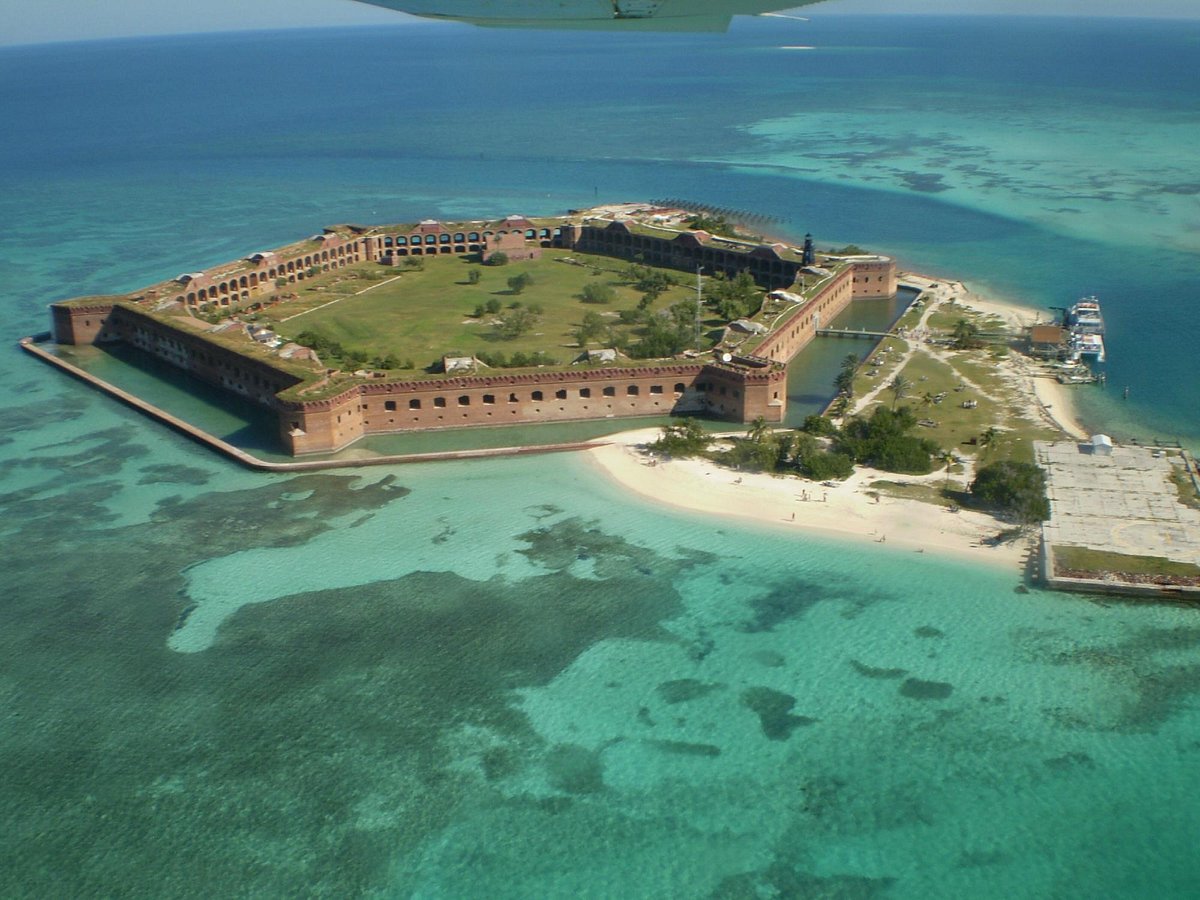 Dry Tortugas national park offers an exciting day trip from Key West. You can visit the historic fort with kids or go snorkeling. Fort Jefferson is also a good place to visit, but it's an unfinished fortress. At Dry Tortugas, you'll enjoy guided tours from the Civil war area and the National Park Ranger.
Miami
Miami is just a short drive away from Key West. Your visit to the Florida Keys is incomplete without having a trip to Miami. If you're willing to find a guaranteed entertainment spot near Key West, you must visit Miami with your family. You can also visit Downtown Miami, Coral Castle Museum, and Everglades National Park during your day trip from Key West to Miami.
Bahia Honda State Park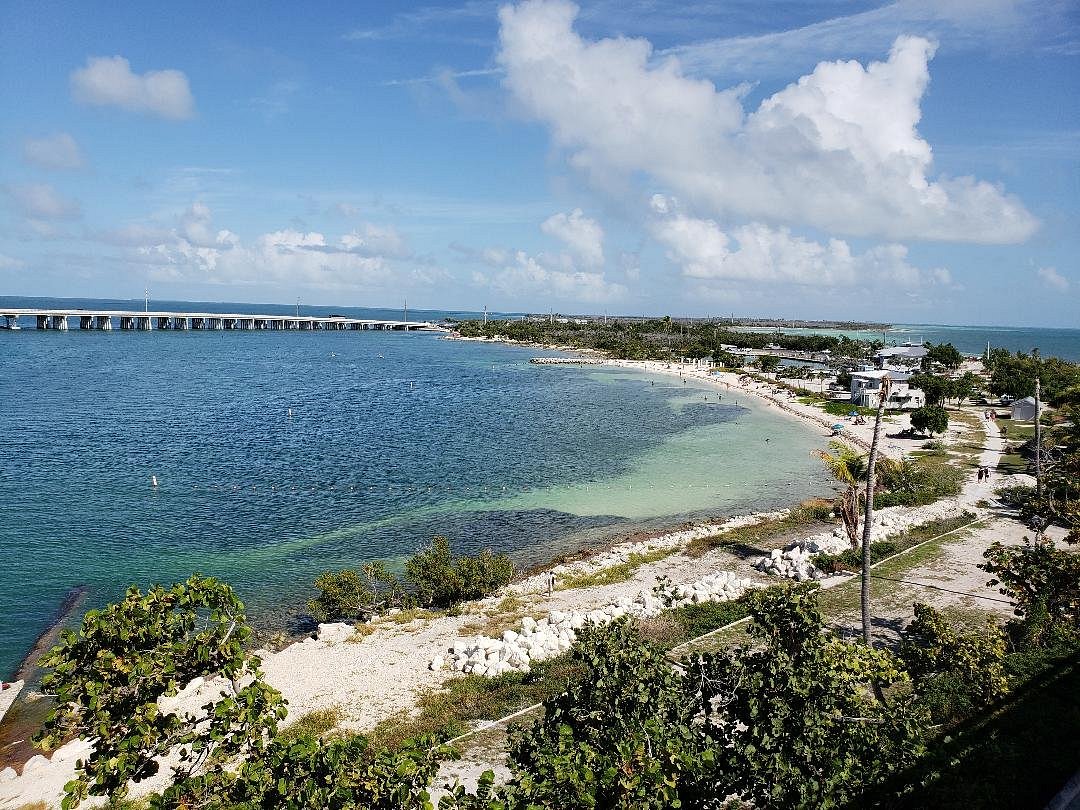 Big Pine Key offers numerous water-borne activities and a relaxing environment for families. The place is 100 miles south of Miami and offers various fun-filled activities such as fishing, boating, and scuba diving. The Bahia Honda State Park in Big Pine Key features nice white sand beaches. You'll see the Key Deer, a small and cute deer about the size of a dog.
Ramrod Key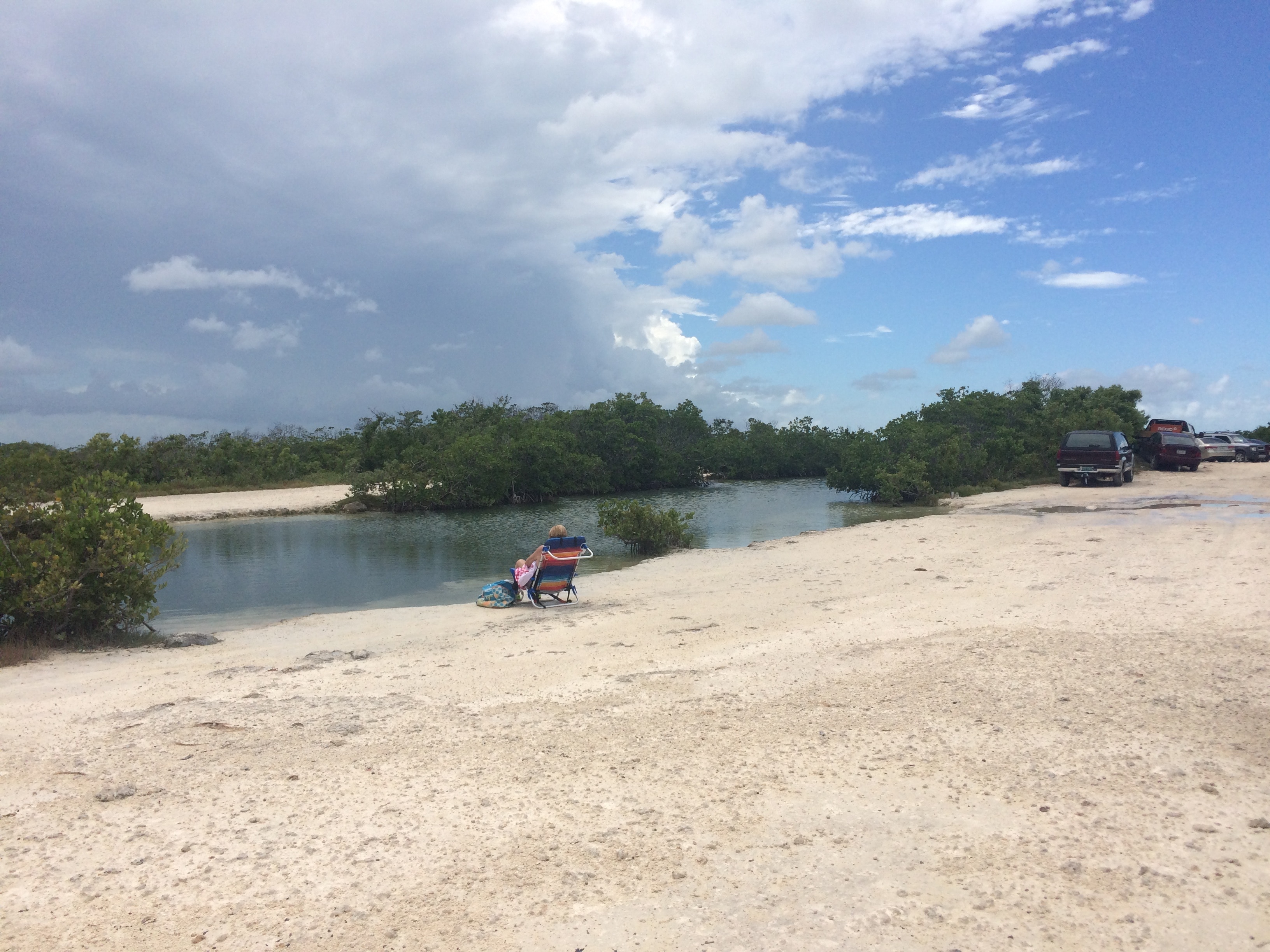 At Ramrod Key, you can have a relaxing day with light entertainment and the finest seafood. Multiple family-friendly activities include Miniature Golf, which is a perfect place to be with kids. It is an 18-hole course with a caveman theme, four fountains, and two giant waterfalls.
Little Palm Island
Little Palm Island is a private island in the Florida Keys. It is one of the unique destinations where you can feel like you're away from everything. You can access this island by seaplane or boat. The island is never occupied with more than 50 to 60 guests at a time, so it's always less crowded. It has 30 suites that offer world-class accommodation and dining experiences.
How to Get Around Florida Keys During Your Vacation
The Southernmost city offers great adventure and beautiful natural scenery, but you must first plan how to get around the city. If you don't plan how to move from one place to another and get around Key West, you'll waste your time. The following are some modes of transport that help you move around the city:
Trams and Trolleys
Trams and trolleys move freely in Key West. You can hop over a Conch Tour Train or Old Town Trolley that helps you reach your destination safely. These transportation methods allow you to travel around on a budget. The good thing about the trolley tour is that you can hop on and off as long and as much as you want.
Boat
The Key West Express catamaran is a boat service that takes tourists from one point to another. Most locals travel in their boats, but you'll have to rent a boat. Besides, there are kayaking trips where you can become your captain or hire someone to help you navigate around.
Car
Key West has all the major car rental companies operating in the city. If you ride on your own, make sure that you read the driving rules carefully. Also, make sure you park at the right spot, as most areas on the side streets are for residents' parking. So, if you don't park in the right place, you'll get a ticket.
Bus
Key West Transit is a local bus service that operates in the city and links Key West to Marathon. From Marathon, you can take the 301-Dade Monroe Express Bus that operates from Marathon to Miami. The good thing about bus services is that they are cheap. Besides, Go Bus and Greyhound services also operate in the city.
Bicycle
Several companies offer bike tours. Locals offer bike-guided tours, and they are fun and interesting. If your kids love biking or cycling, this is a fun way to explore the city. You can also go for eco-tours to help your kids learn more about tropical flowers and fruits.
The Best Ways to Get to the Florida Keys for Your Vacation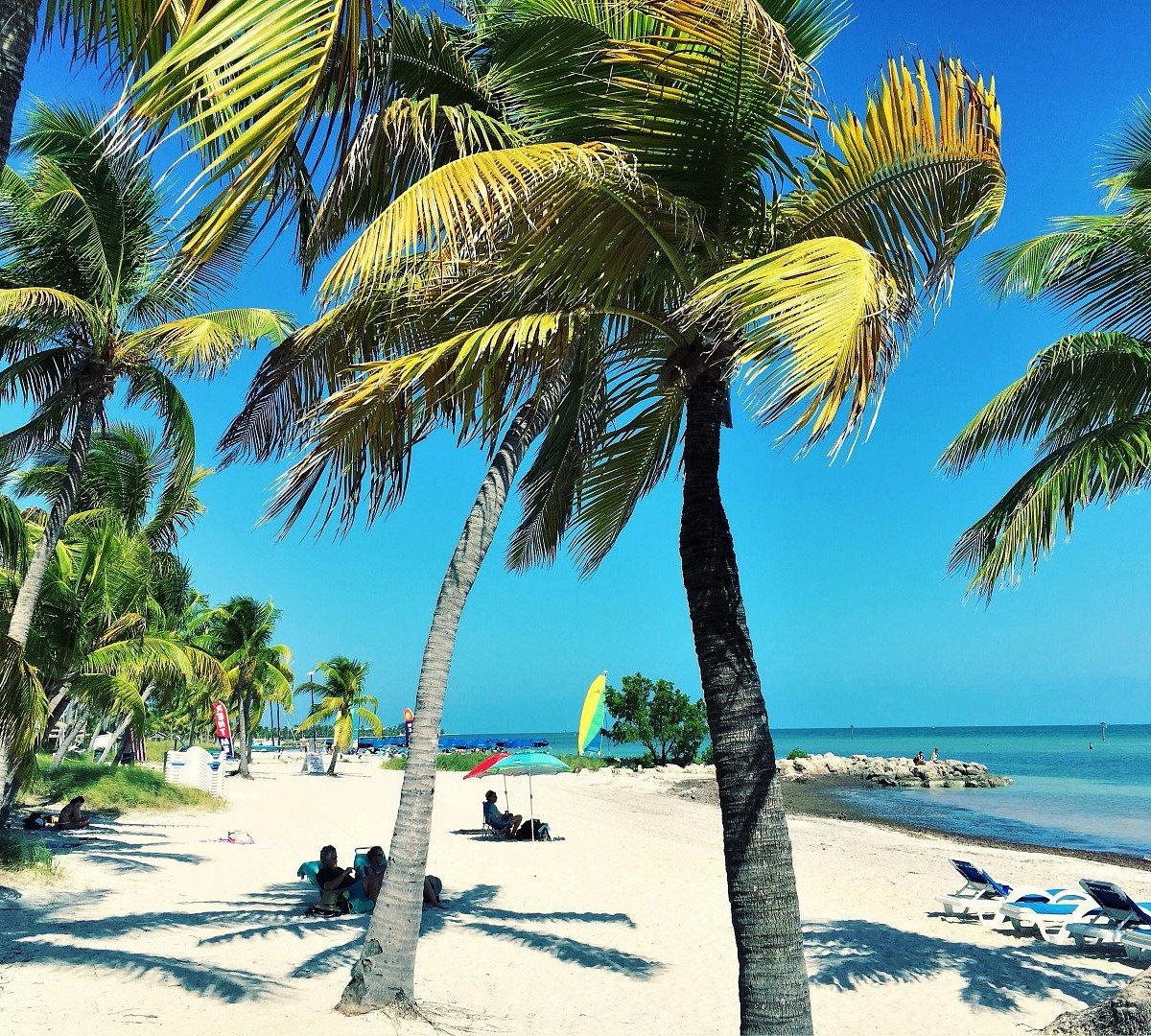 The Florida Keys is easy to access; you can reach the destination by road, air, or water. The following are the best ways to reach the Florida Keys for your vacation:
By Road
You can reach the Florida Keys by road via car or bus. The main highway connecting Key West and Miami is the Overseas Highway, a 113-mile road. The best thing about going by road is that you'll enjoy the magnificent views on the Overseas Highway. You'll get to see stunning views of the islands and amazing seascapes. If you're driving yourself, make sure you keep a check on your speed. Bus services that reach Key West include Florida Keys Express Shuttle, Keys Shuttle, and Greyhound.
By Air
Air travelers reach the Florida Keys via Key West International Airport, located on the east side of Key West island. The airport is connected to all the major hubs of Florida. Besides, there is the Florida Keys Marathon International Airport too. You can reach Marathon or Key West by air from all the major airports in Florida, including Miami, Orlando, and Lauderdale. Shuttles and taxis are available from the airport to take and reach your hotel.
By Water
If you're visiting Key West from mainland Florida, you can reach there by ferry. Key West Express takes visitors to Key West from Marco Island or Ft. Myers Beach. The company has complete Coast Guard Certification and features numerous bars, restaurants, and shops. Besides these, private boaters can take you to Key West.
3 Top Tips for Staying Safe in the Florida Keys When Visiting with Kids
Going on vacation takes us away from the worries and reality of life, and sometimes we get less alert and more ignorant of our surroundings. The Florida Keys is safe to visit, but there is never a guarantee of unpredictable incidents. Research and planning ahead can save you from any inconvenience. You can also plan your visit and remain informed through the Florida Keys Tourism Bureau on the latest updates. To remain safe and make the most out of your trip to the Florida Keys, consider these safety tips:
Keep Distance from Animals
Looking at animals can be exciting, especially if they are your favorite. You'll see Key Deer, stone crabs, iguanas, brown pelicans, spiny lobster, Key Largo woodrat, Lemon sharks, flamingos, and more in the Florida Keys. But remember, do not get too close as these animals can get wild.
Use a Bug Repellant
Bugs and other insects can be annoying and ruin your trip if you don't use protection. Especially in Key West and other islands with a lot of plantations and water, there are more mosquitos and bugs. Thus, wearing a repellent when vacationing in the Florida Keys is important.
Know Boat Safety
Boaters should always stay alert and understand the rules of boating. Also, be mindful of the divers, swimmers, and snorkelers nearby. Besides, it is important to consider your speed limits. When in doubt, you must slow down the speed; otherwise, it can result in an accident.
Wrap Up!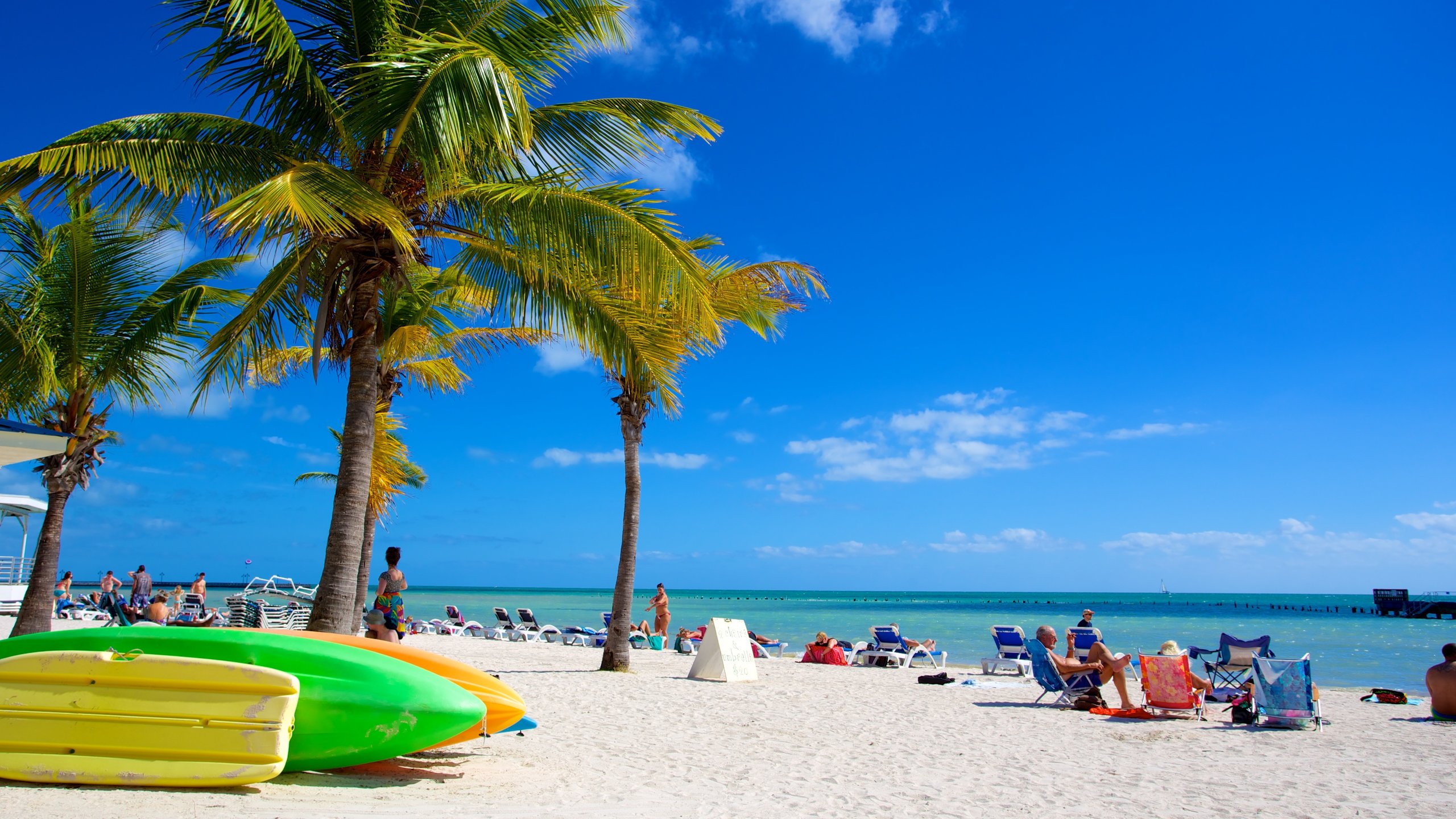 The Florida Keys is an ideal spot to relax and spend time with your family. There are too many things to do in Florida with kids, as it's packed with family-friendly attractions. If you're ready to explore the magic of this chain of islands, plan to start your adventure. We hope this guide will help you plan your trip to Key West with your family.
More about our TFVG Author