A family vacation to the Sunshine State doesn't have to break the bank. There are great free things to do in Jacksonville for family fun! You can find free tours and free things to do if you know where to look. You'll be able to find a fun place for every member of the family can enjoy.
Jacksonville in Florida is a great city to visit and explore because it's full of art, culture, and history. Of course, Jacksonville also has beautiful beaches that must be visited at least once.
26 Free Things to do In Jacksonville
There are lots of diverse things that you can spend an entire day doing for free. You can also combine several free things, as quite a few are close to each other.
1. Kingsley Plantation
We're kicking off our list with something educational and part of Jacksonville's history. You can find the Kingsley Plantation in the Timucuan Ecological and Historical Preserve.
The plantation is home to the oldest plantation house in Florida, which is intact. Alongside the plantation house, a barn, plantation gardens, a kitchen, and 2- tabby slave cabins are all well preserved.
They offer an audio tour that gives visitors the perspective of the slaves on the plantation. The tour is immersive and multimedia; allot at least an hour to get it done.
2. Riverside Arts Market
For the art lovers in the family, the Riverside Arts Market is available every Saturday. The market takes place from 10 am to 3 pm whether it's raining or the Sun is shining. The art market takes place under a bridge, so there's a cover, but you can still enjoy the outdoors.
Artists come and showcase their different art pieces, from painting to poetry and sculptures. Art isn't all that this market has to offer. It's also a meeting ground for other artisans and farmers. You can buy fresh produce and products here. As well as jewelry, furniture, and other handmade crafts and trinkets.
You'll have fun perusing the various wares, and you can end the day with something delicious from a food truck. There are typically free samples being handed out that you can also enjoy. There is free parking available, and sometimes there is live music as well.
3. Jacksonville Arboretum & Gardens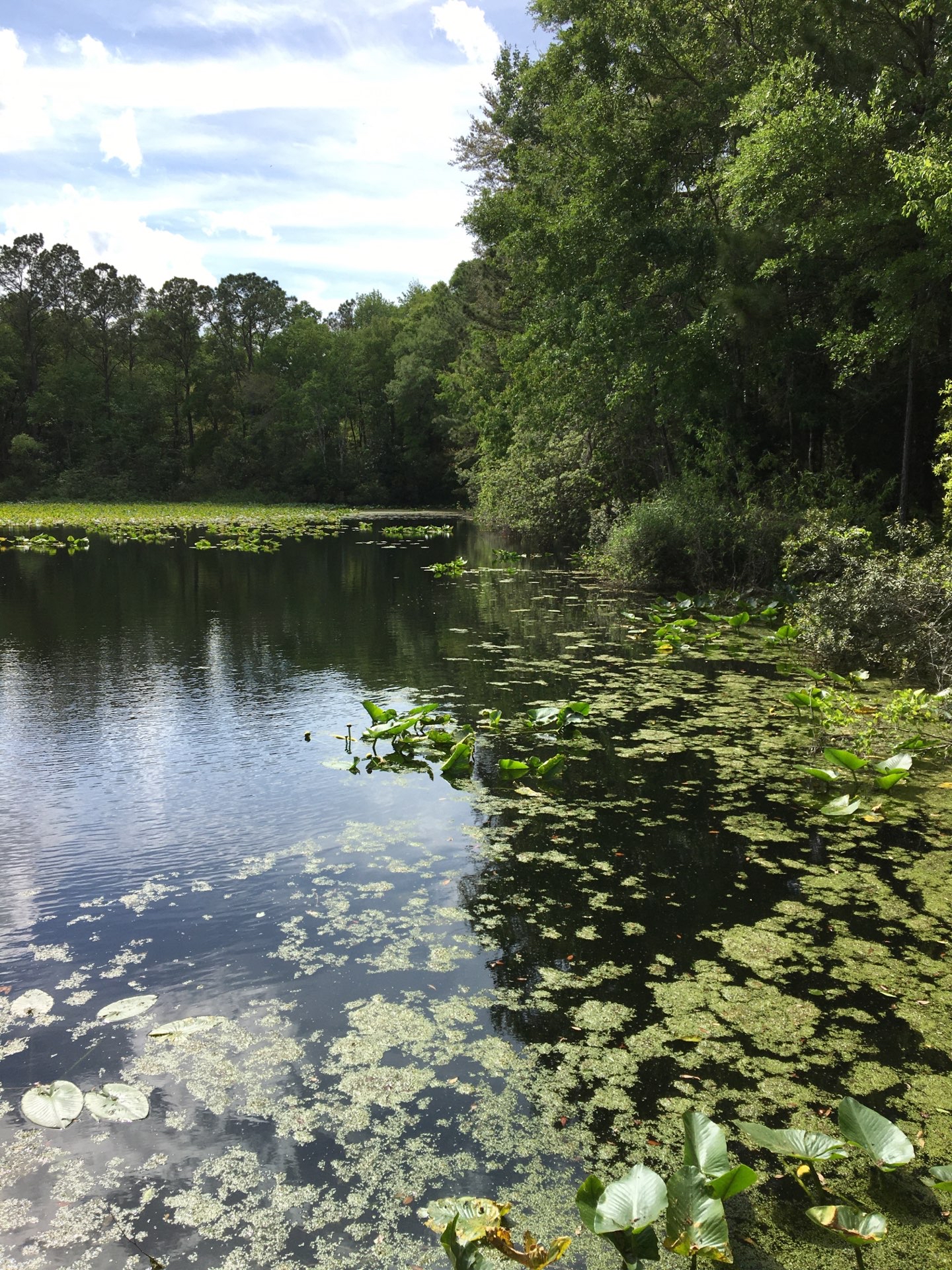 The Jacksonville Arboretum & Gardens is a natural park that encompasses 126 acres of land. There are gardens with labeled plants and trails through the woods that you can stroll along.
This is an amazing place to bring any nature lovers or to spark a love of nature. You can take in the great outdoors while educating your children about plant life. There's free admission, but they do accept donations of $3.
4. Jacksonville Friendship Fountain
The Friendship Fountain is one of Jacksonville's most iconic landmarks. It's located in St. Johns River Park, which is adjacent to the Museum of Science and History.
The Friendship Fountain was made open to the public in 1965. At the time, it was the tallest and biggest fountain in the world!
It is one of the largest and oldest self-contained fountains. The water from the jets in the fountain can reach up to 100 feet high. The fountain itself contains 500,000 gallons of water.
Most people love to take photos at this fountain around sunset. If you stick around after sunset, you can watch a synchronized show of 265 lights, music, and the fountain's jets.
5. Southbank Riverwalk
You can admire the city and the St. Johns River by taking a walk along the Southbank Riverwalk. This 2-mile-long path is popular for cyclists, joggers, and walkers. There are a few establishments and eateries along the way that you might be tempted to try. If you're in luck, you can sometimes spot dolphins and manatees swimming along the St. Johns River.
6. Castaway Island Preserve
The Castaway Island Preserve is another great spot to get the family away from the hustle and bustle of the city. The preserve consists of raised walkways that cut through undeveloped wetlands.
The walk is only about a mile long and is well enjoyed by young children. There are many benches placed along the route so you can sit and rest or appreciate your surroundings.
Don't forget your hats, sunblock, bug spray, and camera!
7. Timucuan Ecological & Historical Preserve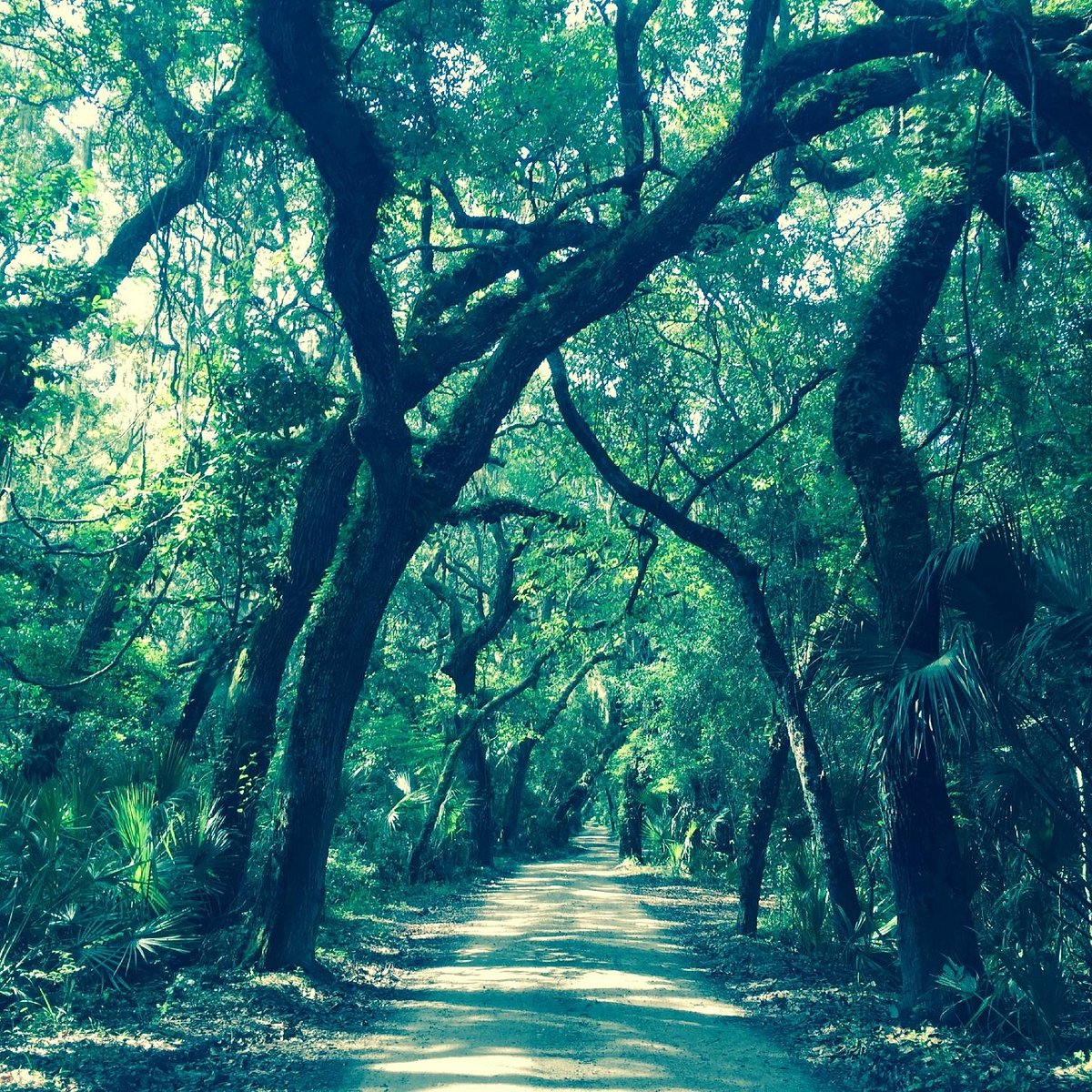 Take your older children on a historical walk and go to the Timucuan Ecological and Historical Preserve. This site represents more than 6000 years of history. It is also one of the few remaining undeveloped wetlands on the Atlantic Coast.
You can learn about the site's history by visiting the Timucuan Preserve Visitor Center. Here, there are displays to educate visitors about the local history. There are also picnic tables here for visitors to use.
The hiking trails at this preserve are the paths that were used by enslaved Timucuan Indians. The different trails cut through various environments that you can find in Florida.
8. Cummer Museum of Art and Gardens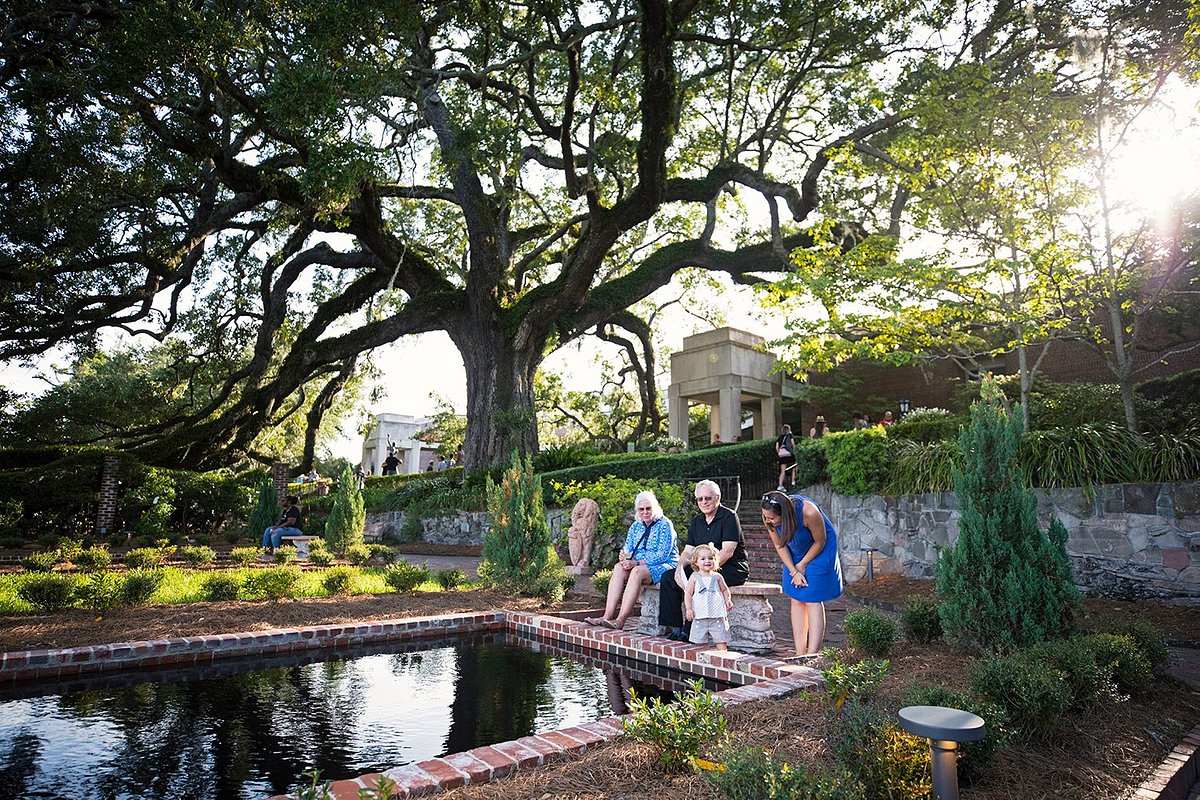 If you're looking to include some cultural activities in the itinerary, the Cummer Museum of Art is a great place to start. There is free admission on the first Saturday of every month.
The Cummer Museum of Art is home to European and American paintings spanning from 2100BC all the way into the 21st Century. In total, there are over 6000 sculptures, artifacts, and pieces of art. You can find some of the sculptures in the three gardens that surround the museum.
9. Museum of Science and History
The Museum of Science and History (MOSH) is a private and nonprofit organization. This is the place to go to combine education and fun for both the kids and the adults. You can get in for free on the first weekend of every month. This is provided that you can show a picture ID and a bank card from Merrill Lynch or Bank of America.
There are exhibits of energy, the human body, and marine life. There's also an outdoor pond, a planetarium, aquariums, and a native plant exhibit. The displays and installations are generally interactive.
10. Jacksonville Beaches
It would be a crime not to include a day trip to a beach as one of your free things to do in Jacksonville!
There are quite a few beautiful, white-sand beaches for you to choose from. The shoreline extends for 22 miles along Florida's coast. There are a few popular beaches that you should give a try:
Atlantic Beach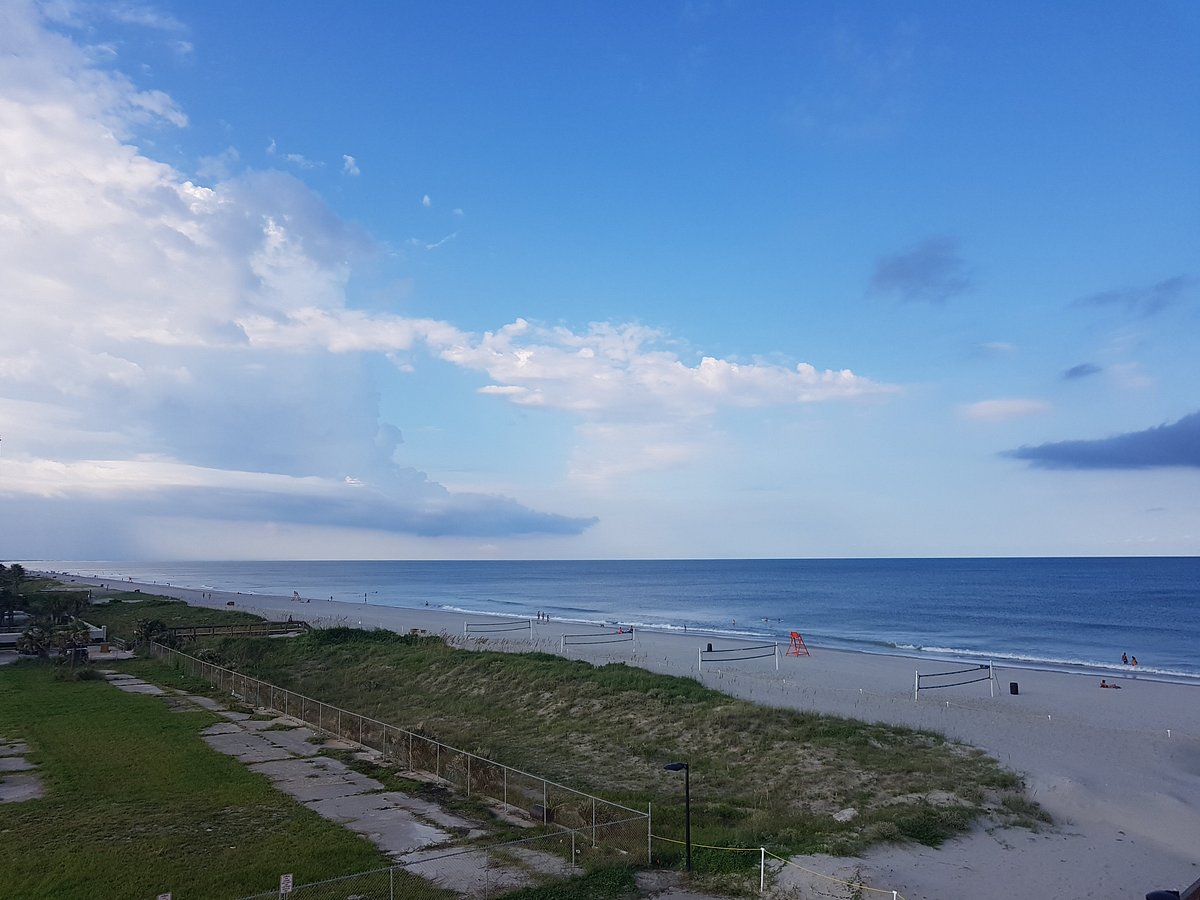 This is the quietest of the three beaches we're covering. It's secluded and perfect for relaxing without interruption. This is particularly true during weekdays, so plan for that. You can explore the dunes, build sandcastles and collect seashells.
There is public street parking available not far from the beach. There aren't many food options nearby, so come prepared with your meals and snacks.
Neptune Beach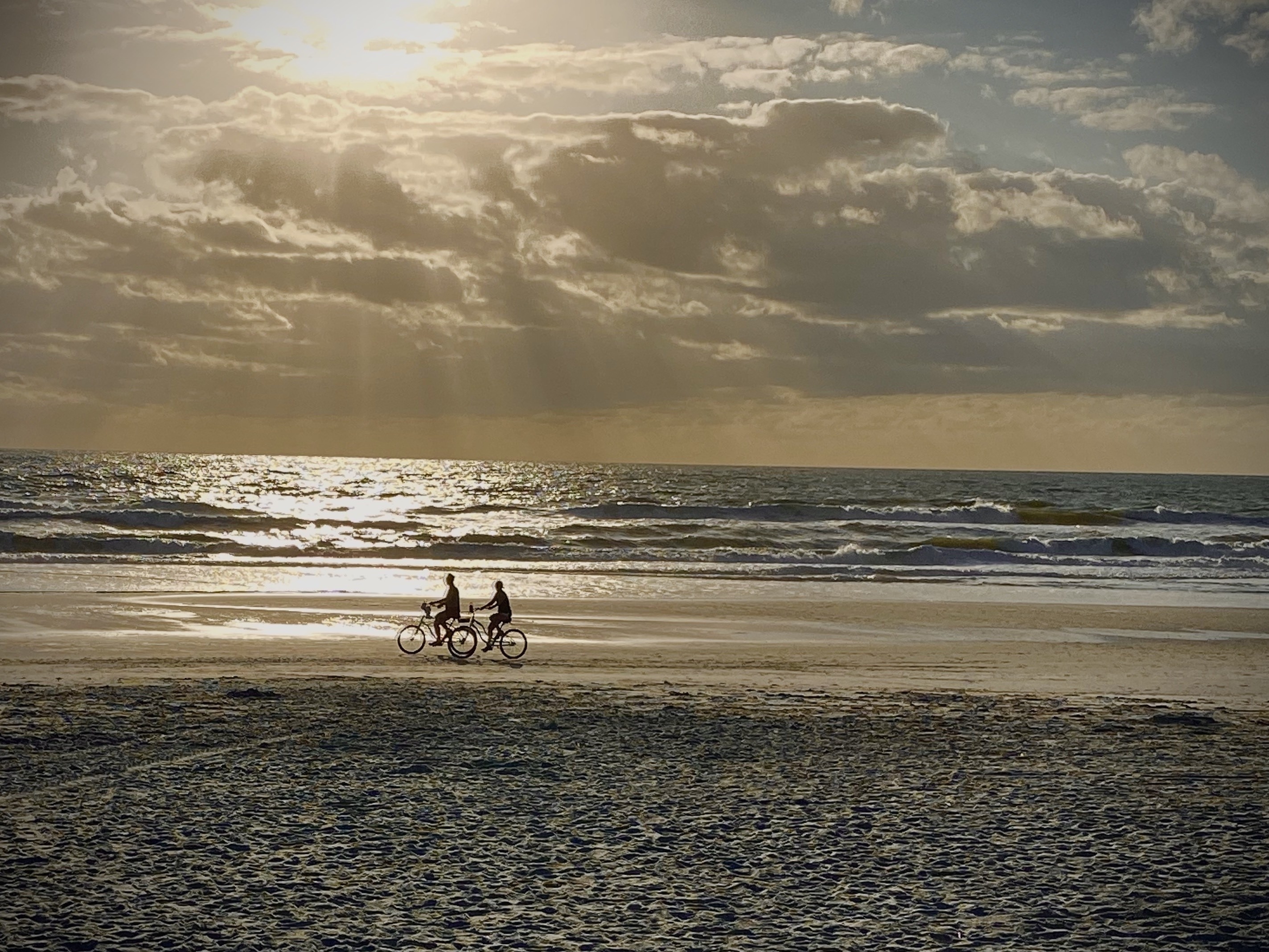 You can find Neptune Beach sitting between Atlantic Beach and Jacksonville Beach. The palm tree-lined sand is not far from shops and restaurants. The beach is pet friendly, with lots of hiking trails.
Jacksonville Beach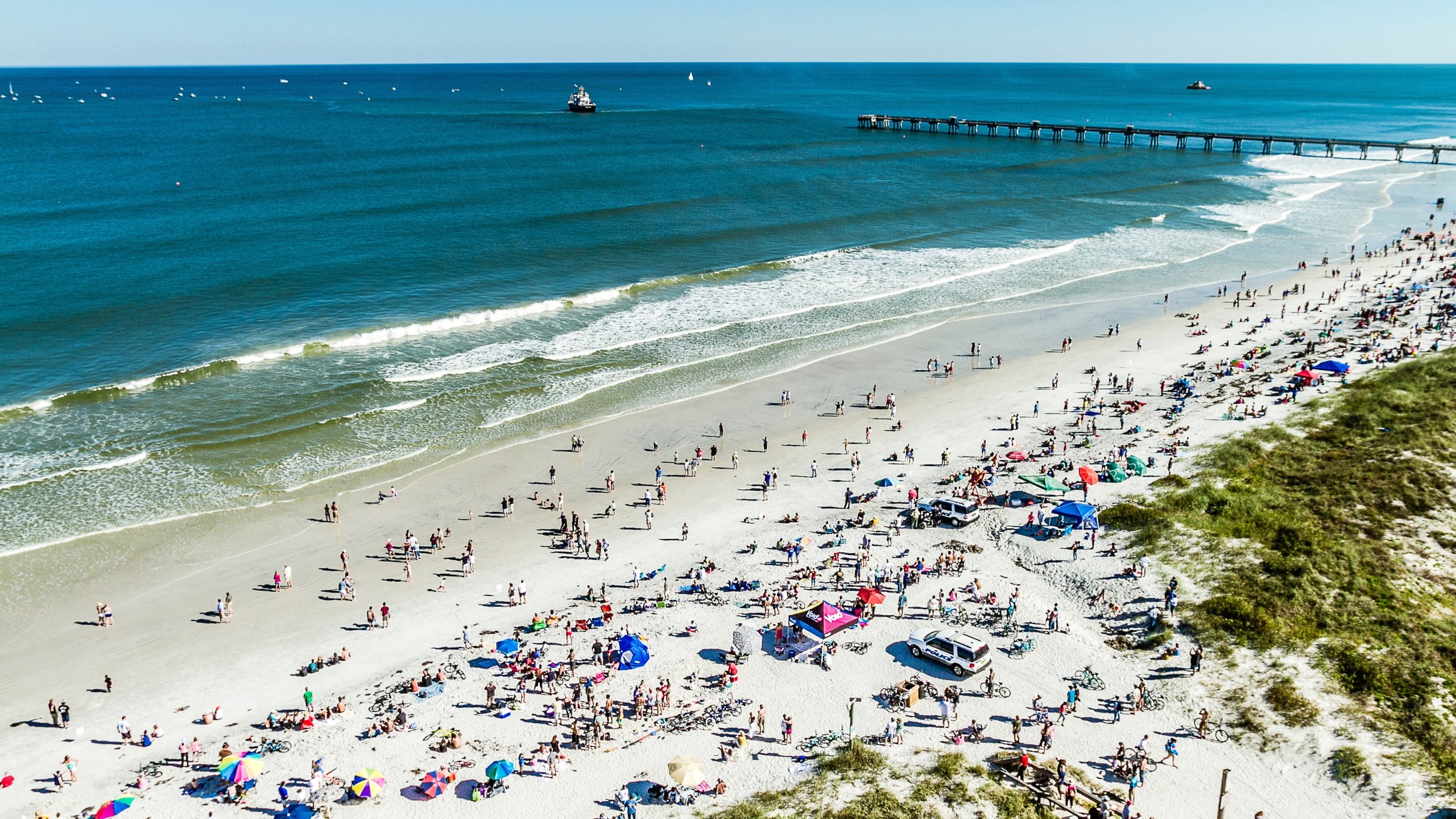 You'll find the beach about 17 miles away from Downtown Jacksonville. The beach is perfect for a day of family fun with your dog, should you decide to bring them with you. There are also many great shops, restaurants, and bars lining the beach that you can explore.
The 1300-foot pier at the beach is a popular fishing spot for locals. It features a bait shop, concession stands, and fish cleaning stations.
11. Camp Milton Historic Preserve
You can find the Camp Milton Historic Preserve along the Jacksonville-Baldwin Rail Trail. This is a must-see for families that are interested in the Civil War and its history.
The camp is named after John Milton, who governed Florida during the Civil War. There are replica civil war structures that you can visit.
The walk is circular and takes about 35 minutes to complete. There are signs along the track to enable you to have a self-guided educational tour. You can get to this historic preserve from the Baldwin Rail Trail, so you could incorporate the two.
There are chairs and picnic tables available should you and your family want to make it a whole-day affair.
12. Sunshine Park and Splash Pad
If you're not feeling up to dealing with the crowd at the beach, or the preparation, there's an alternative! The Sunshine Park and Splash Pad provides sandy areas for the kids to play in, as well as the Splash Pad for the water aspect. This park can be found in South Beach Park.
Aside from that, there are activities for the older kids too. There is a designated playground as well as swings, a tennis court, and a basketball court. There are six picnic shelters that can also be used for lunchtime. There are also clean bathrooms and water fountains for both you and your pet.
13. Jacksonville-Baldwin Rail Trail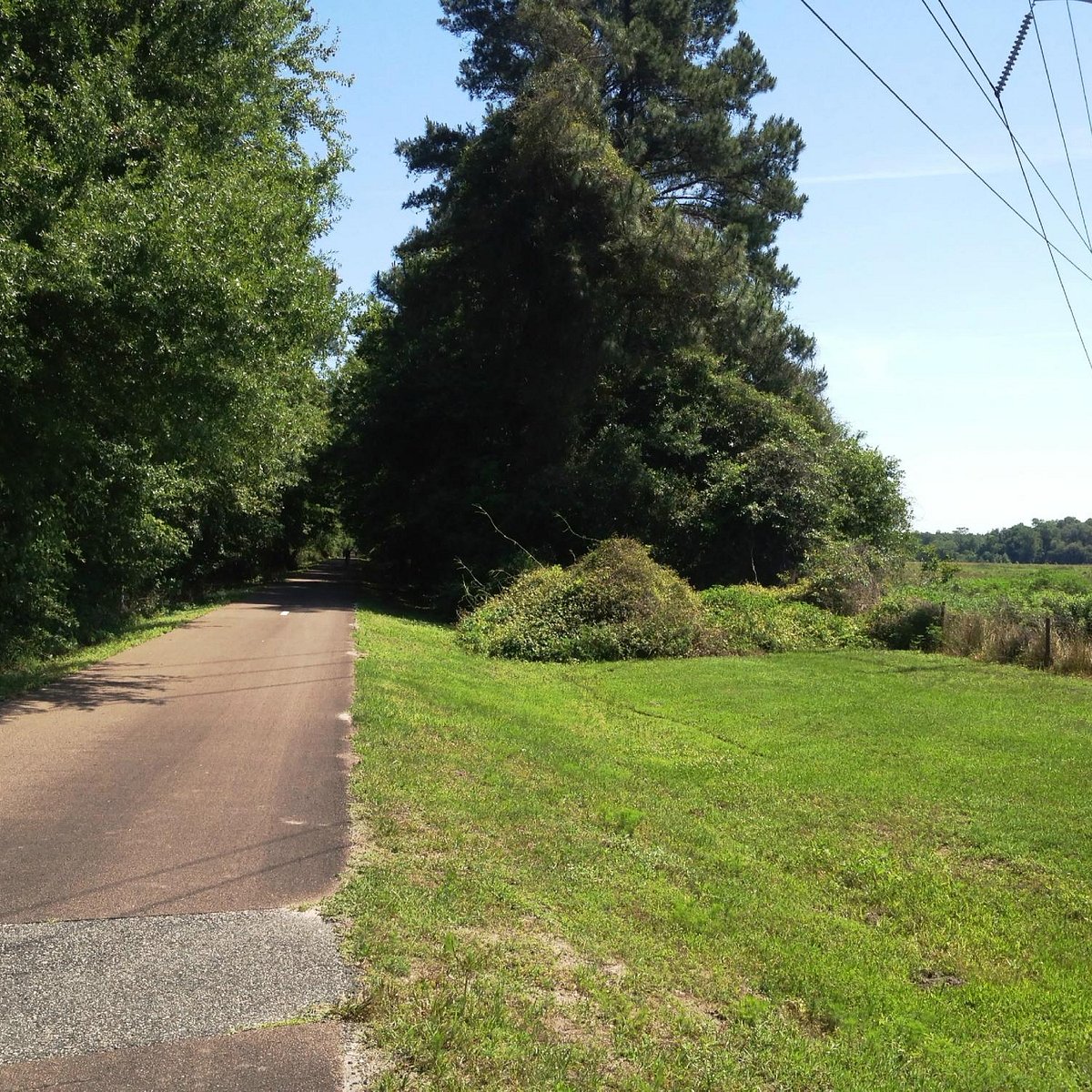 This activity is best suited to older children and quite active families. Florida has a "Rails to Trails " program that turns abandoned railroads into parks. The Jacksonville-Baldwin Rail Trail is one of the parks created by this initiative.
The trail is a 14.5-mile long route that takes cyclists, hikers, walkers, and equestrians through uplands, wetlands, and dense forestry. There are three different tracks for each activity along this route. The route takes a little over 4 hours to complete in its entirety.
This trail is also well known for bird watching if that's something that your family also enjoys. There are amenities like bathrooms, benches, and fountains along the trail.
14. Fort Caroline National Memorial
The Fort Caroline National Memorial is in the Timucuan Ecological and Historical Preserve. It is actually home to the Timucuan Preserve Visitor Center.
The memorial commemorates a French settlement from the 16th Century. There are historical exhibits about this fort and the area inside the visitor center. There are also historical reenactments and hiking trails to follow. There are informational plaques throughout the trails to educate and lead visitors.
Aside from history and exercise, you can also look at some local wildlife. While at the fort, you might see woodpeckers, birds, and turtles. Avoid going here during the summer as the weather will be uncomfortable, and the mosquitoes will be out!
15. Fort George Island Cultural State Park
There are many recreational activities to do outdoors at the Fort George Island Cultural State Park.
Some of the things you can do include yachting, fishing, hunting, hiking, off-road cycling, and tennis. Exploring the park is free for visitors, but there is the option of booking tours that are educational for a price that isn't too steep.
16. Cancer Survivors Park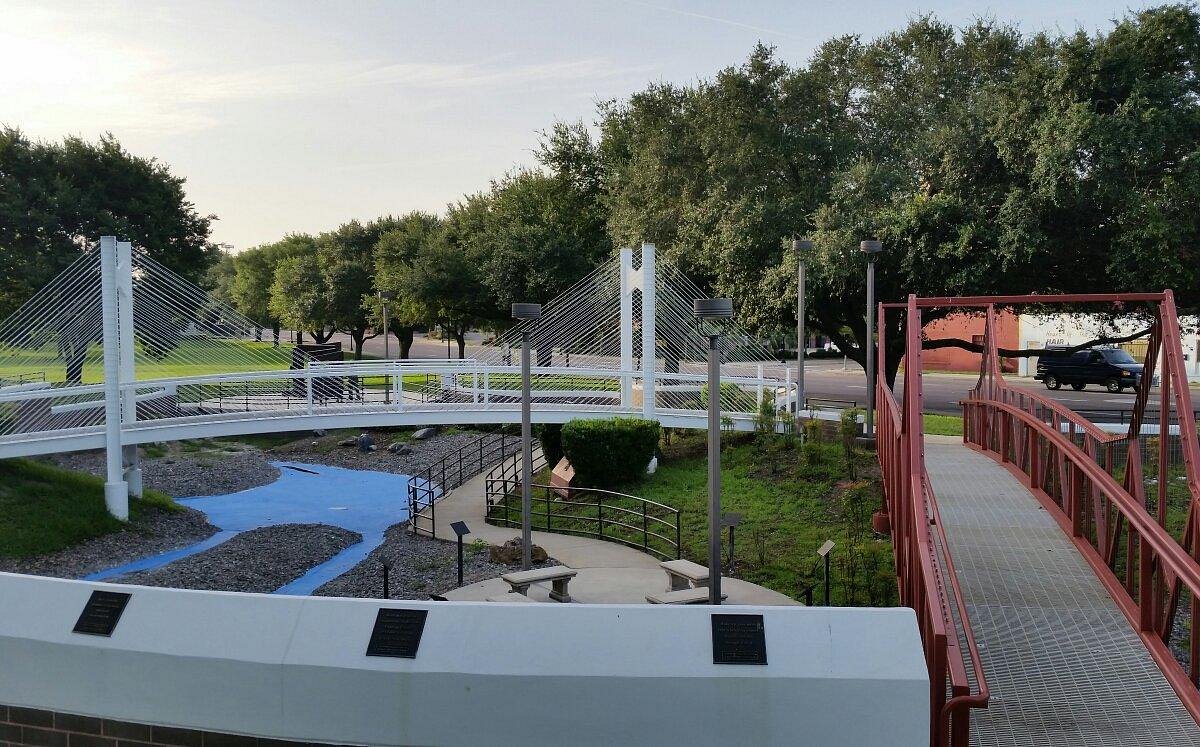 Cancer Survivors Park was created to honor cancer survivors. The park consists of scaled-down replicas of famous bridges in Jacksonville. There are inspirational plaques all over the park that are meant to inspire and motivate those that visit. It's considered a must-see attraction in Florida. Particularly if you, or someone you love, had cancer.
17. Art in Downtown Jacksonville
Another great place to take in some art is Downtown Jacksonville. There are around 115 memorials and artworks located around this area. There are also over a dozen murals to admire.
You and your family can make a day of it and spend your time walking around Downtown Jacksonville. Admiring all the public art at your leisure. If you want something more structured, you can also take a guided tour of public art. The tour will tell you about the piece and its creator.
18. Jacksonville Art Walk
One of the art-related free events available in Jacksonville is the Jacksonville Art Walk. The art walk takes place on the first Wednesday of every month between 5 pm and 9 pm.
The event takes place in Downtown Jacksonville, spanning over 15 blocks. There are more than 40 museums, galleries, artists, street performers, eateries, and other cultural institutions that take part. During the art walk, there are special activities and community art projects that you can take part in.
19. Robot Factory at the Sally Corporation
The Sally Corporation manufactures rides for family-friendly theme parks and amusement parks. Their creations can be kind of dark, so they're perfect for a family that enjoys the dark and some horror.
There are free hourly tours offered every Tuesday and Thursday from 9 am to 1 pm. You must book the tour in advance, and it's not suitable for children younger than 7 years old.
During the tour, visitors get to visit each different department and see how the employees produce the company's creations. This is a unique experience and can really be inspiring for young children.
20. Museum of Contemporary Art Jacksonville
This is more suited to older children than it is the younger ones. If you plan your visit for the first Wednesday of the month, you will be able to get in for free.
The Museum of Contemporary Art Jacksonville has three floors that are home to more than 800 pieces of modern art from both regional and national artists.
21. Jacksonville Zoo and Gardens
This activity is not entirely free, but it's free enough to make it to this list! You can get up to 5 children into the zoo for free. The catch is that the children have to be at least 3 years old and 12 years old at most. And they must be accompanied by a paying adult. You must buy and reserve your tickets online in advance as they don't sell any at the gate.
The zoo is a very popular tourist attraction where you and your family can view over 2000 animals from the Americas and Africa. The zoo also offers a walking safari for those that are interested. There are also several different gardens with different flora to explore.
22. Beaches Museum and History Park
The Beaches Museum and History Park encompass about three blocks of the Pablo Historical Park. The museum has a mic of permanent and temporary exhibits that showcases the history of the region's beach.
The museum is the brainchild of Jean McCormick. He started acquiring land for this project in 1978, and it was finally opened to the public in 2006. The exhibits available include artifacts and historic structures like the former post office building.
There's also a 28-ton steam locomotive that has been lovingly restored. You can visit the museum for free from Tuesday until Sunday in the mornings and afternoons.
23. The Jacksonville Landing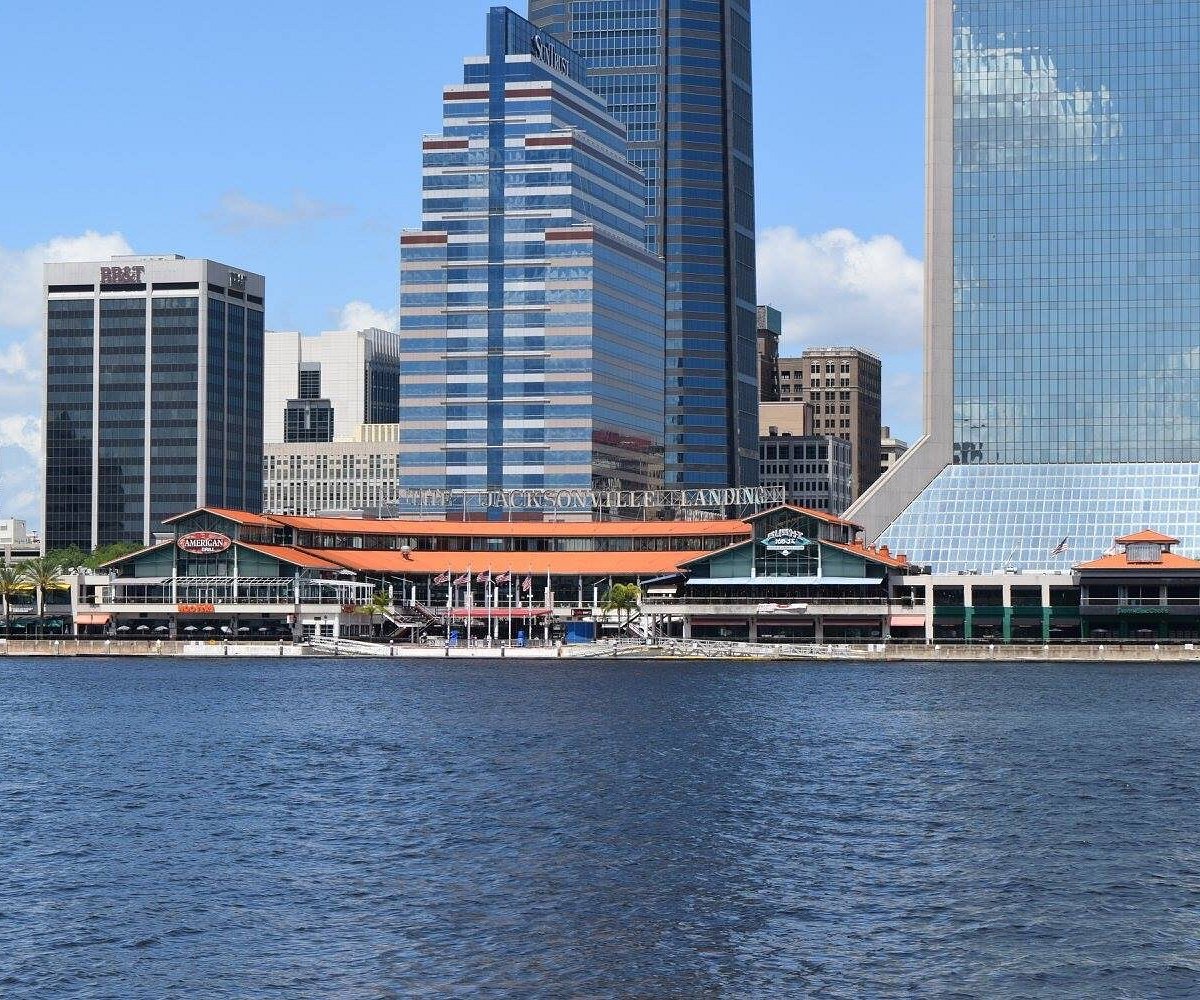 The Jacksonville Landing can be found downtown, and it is the perfect place to go for a family meal. The landing is 126,000 square feet along the Jacksonville Riverwalk.
Not only is the center lined with retailers, but there are also food vendors and food trucks for every kind of cuisine and occasion. The landing also plays host to over 600 public events every year. So, if you're lucky, you can attend one of the events. You can also catch a live musical performance on the courtyard stage every week. The complex walls are also beautifully decorated with murals from a local artist.
24. Jacksonville Farmers Market
This is the oldest farmer's market in Florida, with its roots going all the way back to 1938. The market is open to the public every day of the week. There are more than 25,000 visitors to the Jacksonville Farmer's Market every week.
The market is ideal for wholesale shopping as well as individual retail. There are over 100 farmers and food vendors who sell their wares at this market. You can find pretty much anything at this market, from organic and seasonal foods to specialty meats and ethnic products.
Come and expand your palette and discover new foods for you and your family to enjoy.
25. Jax Beach Art Walk
Jax Beach Art Walk is a perfect way to take in the local art while also giving back to others. Many of the artists and galleries offer discounts on purchases and then donate the proceeds to local charities.
The event takes place on the second Tuesday of every month in Jacksonville. Art is showcased at different businesses that are located along First Street. Most businesses will stay open until 9 pm on this day to give visitors the most time with the works of art.
26. Visit MOSH Mouth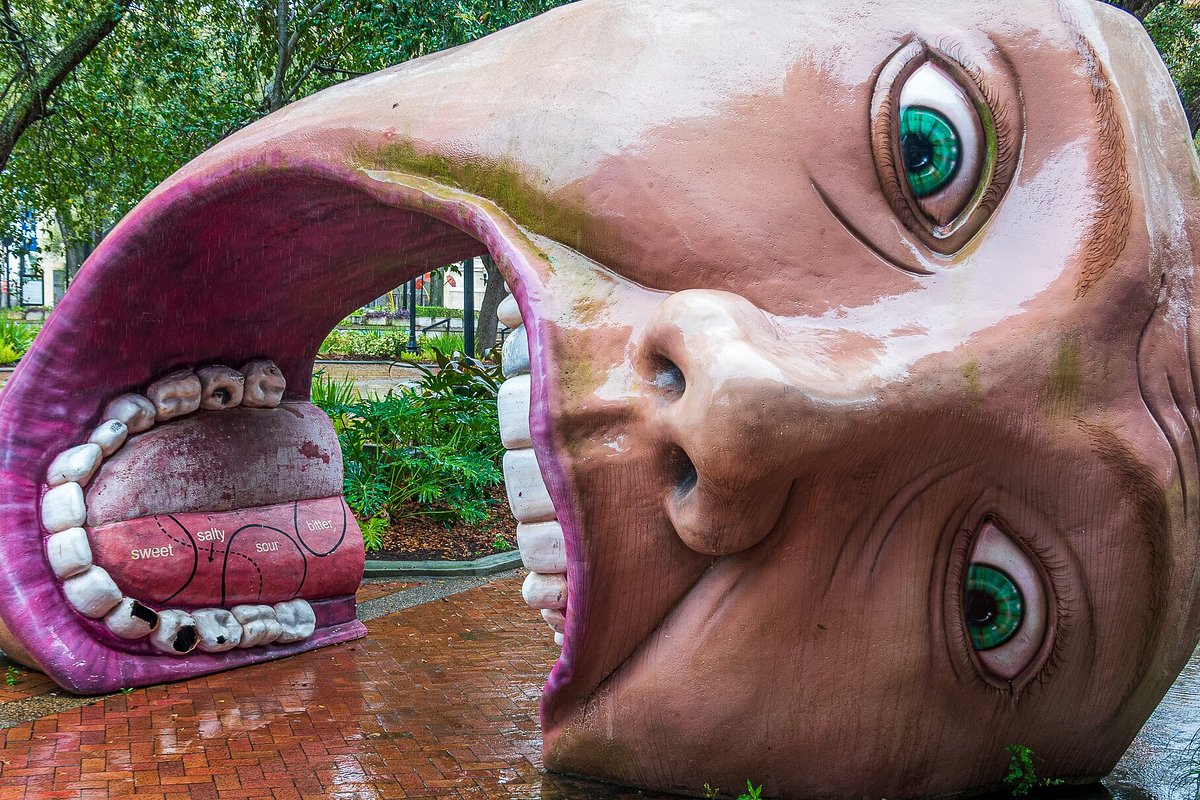 Take your family to visit MOSH Mouth in James Weldon Johnson Park for a wacky photo op! MOSH Mouth is an 18.5-foot-long sculpture of a head with its mouth opened very wide.
The head used to belong to the Museum of Science and History in their body exhibit. It's been in James Weldon Johnson Park since 2016, in the Kid's Zone.
This trip can also serve as a trip to James Weldon Johnson Park itself. This is Jacksonville's oldest public park. It's over 160 years old and was established by Jacksonville founder Isaiah. D Hart in 1857. You can learn about the park's history, visit the Kids' Zone or enjoy a picnic while you enjoy the beautiful surroundings.
More about our TFVG Author