Making the trek to Florida with your family is a dream that millions of families experience every year. Families that want to make the most of their vacation often decide to hit Disneyworld and Universal Studios in a single trip, but is that really feasible? 
We'll not only help you decide if it's worth it to go to both resorts in a single Florida visit, but we'll also help you make your trip as smooth and simple as possible with tips and tricks along the way. 
How Far Is Universal Studios From Disney World? 
Disney World is only about 10 miles from Universal Studios. It seems like it's a little farther because of the lack of direct roads you'll have to take to get from one to the other, but it's really not bad. Typical traffic in the area puts your commute time between 12 and 30 minutes depending on traffic and the way you choose to take. I-4 is by far the fastest, but least scenic.
Since the distance between these two popular resorts is so small, you can see why families are choosing to visit both resorts in a single trip. Designing your trip to work seamlessly and without breaking the bank is a little tougher than getting from one resort to the other, though.
Planes, Trains, Automobiles: Getting to Orlando
One of the easiest ways to get to Orlando is by air. There are two airports within an hour of the main business and tourism district in the area. Orlando International Airport and Orlando Sanford International Airport are both great airports to fly in and out of with your family or on your own.
If air travel isn't your thing, then you can also make it into the area via Amtrak train or by driving. Several major highways lead right into Orlando, and Amtrak services Orlando and surrounding areas with at least one stop within 15 to 25 minutes of both DisneyWorld and Universal Orlando. 
Where to Stay
Where you stay while on your trip has a lot of influence on what you'll need to do to travel between Universal Orlando and Disneyworld. Both resorts have hotels on-site that offer discounts and benefits for your time in the parks, but does it make sense to stay at just one when you want to spend time at both?
A simple solution would be to swap hotels halfway through your stay. For instance, you could get a deal on a four-night stay at Disney with all the benefits of staying inside a resort and then spend the last three days of your trip in a Universal resort hotel to get those benefits.
Staying a few days at each place will only work if you think you want to devote at least a few days to each park. It isn't sensible if you only want a day or two at Universal and five or so at Disney, so keep that in mind when you decide.
If you don't care about the benefits of staying in the resort, then staying at a hotel in Orlando or Kissimmee can make life a bit easier, but you'll need to rent a car or have your own transportation if you don't want to overpay for Uber/Lyft or taxi services daily with this method.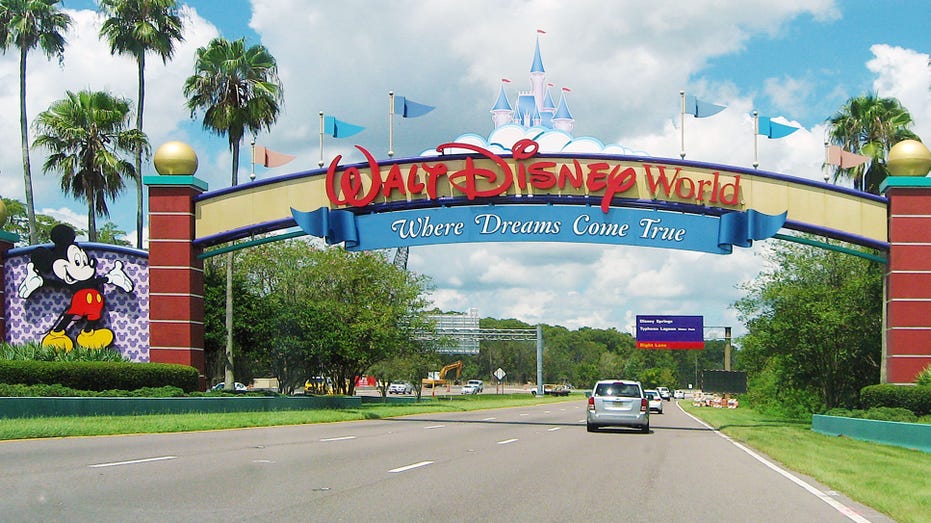 How to Travel From Disney to Universal Without Your Vehicle
A lot of travelers fly into Florida and take either Disney's Magical Express or an Uber, Lyft, or taxi from the airport to their Disney Resort hotel. This leaves families without a car to get from Disney to Universal, should they choose to hit both parks.
If you decide to go this route and only want to spend a day or two at Universal, then there are several options to get from one theme park to the other. Some options are as follows:
Uber
Lyft
Taxi service
Public transit
Renting a car
Uber/Lyft
It's not a long drive from Disney to Universal, so Lyft and Uber are great options to get from one to the other. You can expect to pay under $30 for the trip, on average, and get where you're going in under a half-hour.
The downside to this method is that the price will increase if there are more than three to four people in your party. Another downside is the lack of car seats available if you have young kids in your group. Safety isn't always easy in a Lyft or Uber situation. Public transit might be a better bet in this case.
Taxi
Taking a taxi seems old school, but sometimes it benefits you to go this route. Taxi drivers often know the lay of the land better than most, and they can give you some cool insider tips into the area.
The downside here is the average price, which is much higher than Lyft or Uber, and the lack of car seats, similar to the ridesharing apps.
Public Transit
By far the cheapest option, public transit can be a wonderful and safe way to travel from resort to resort. There is a bus system and a trolley that can take you from one park to the other for only a few dollars per rider.
The downside to public transportation is the time. A trip that would typically only cost you 20 to 30 minutes of your day in a car will take over an hour or sometimes even two hours on a bus. That will make a deep cut in your day if you were hoping to have plenty of time to play at Universal.
Another issue with public transit right now is the pandemic response. Some routes are closed and buses are running with a lower capacity, so you may not be able to fit your whole crew on depending on the time of day.
Rent a Car
If you're staying off of the two resorts sites or if you just like to have some freedom, then renting a car might be a nice option for you. Since parents often fly with their children's car seats, you'll be able to install them in your rental car for safe travels anywhere you'd like to go.
Driving yourself also means that you can come and go as you please. If you head to Universal and the kids get bored after Harry Potter Land, then you can head right home versus having to call an Uber or wait for the bus.
The other benefit is the ability to bring an extra bag, change of clothes, or snacks with you. With all of the other options, you'd have to wait until you got back to your hotel to change or carry everything with you, and that can get tiresome very quickly.
The City of Orlando has an incentive program to rent electric cars, so you might even be able to save a few bucks if you decide to go that route.
Our Favorite Option
We personally recommend taking an Uber or Lyft if you're traveling without kids and renting a car if you're traveling with them.
Traveling with children changes the way you view safety and ease. Renting a car is an amazing option with kiddos because you can put them in safety seats more easily than with any other option. You can also leave snacks, games, and other personal items in the car to utilize on your trip between resorts, and you'll have the freedom to run out for extra supplies if necessary.
When you're on an adults-only trip, ridesharing is almost always the way to go. You can share trip expenses with friends to lower the cost, and you'll still get from one resort to the other with ease. The expense of renting a car might still be worth it for some people. For most of us, it's just extra money that we'd rather spend on souvenirs or Disney's magical food.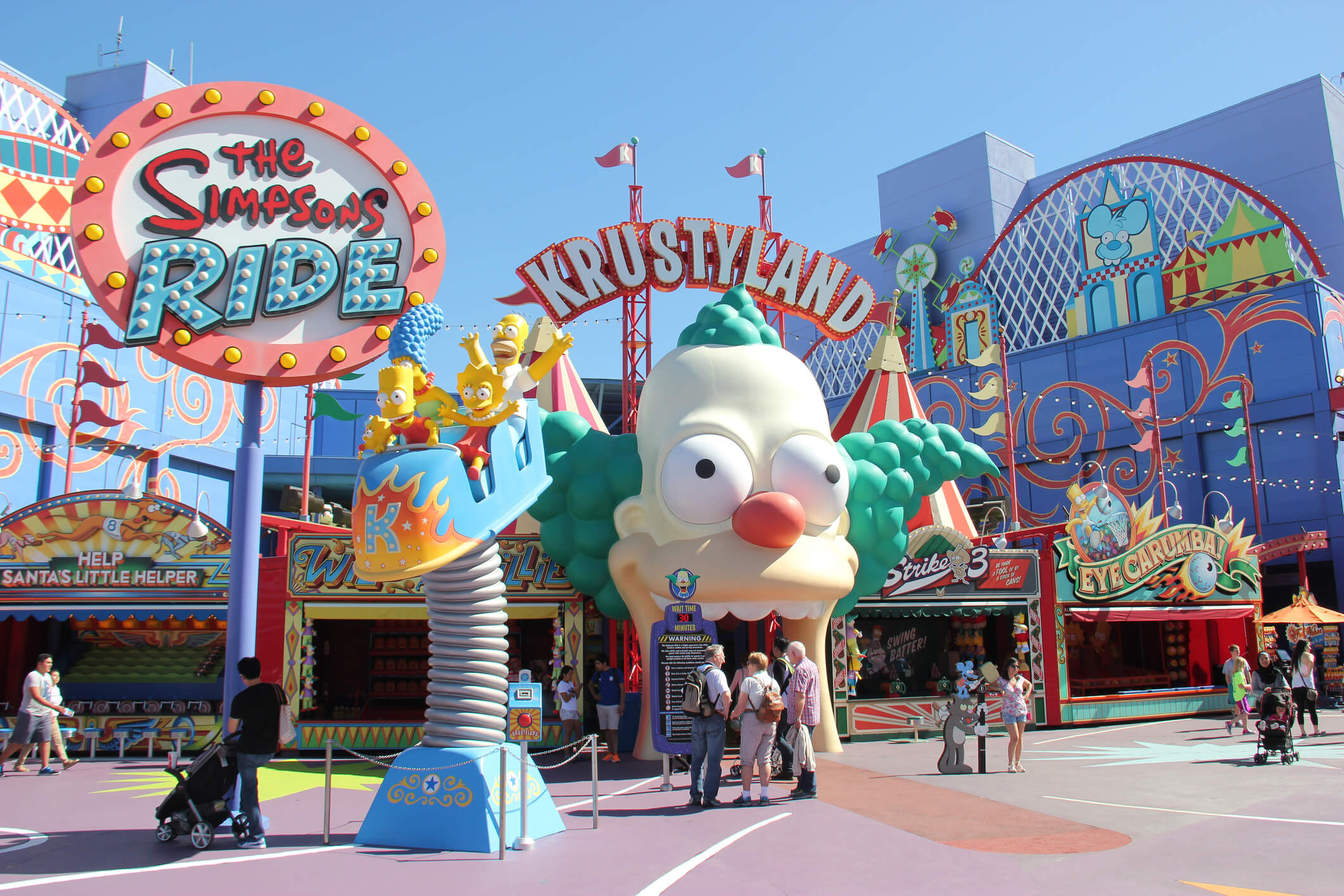 Final Thoughts
Traveling to Orlando for a vacation with friends or family doesn't have to be stressful. It's easier than you think to make it to both of your favorite theme parks and spend as much time as you're able at both places.
Utilizing your newfound knowledge of the abundant travel options available in Orlando, you'll be sure to enjoy a seamless trip to both DisneyWorld and Universal Studios. Just remember to prioritize and make a plan before you hit the road (or sky) so that you aren't stressed while you're there.
Whether you're traveling to Orlando via one of the two major airports, train, or road, Disney and Universal are an excellent vacation combination for all ages.
Remember, not every form of transportation available in Orlando makes sense for every person. Kids of car seat age will benefit from the safety of your own vehicle or a rental. Adults and older kids will love the ease of an Uber or Lyft, and folks on a budget will dig the opportunity to utilize public transportation. Plus, taxis are a great backup plan in a pinch.
More about our TFVG Author
A seasoned traveller, Dad, and avid sports tourist, James foundered The Family Vacation Guide to share his expert vacation experiences- especially when it comes to being a travelling family man.
Featured in Travel articles such as Travel + Leisure, TripSavvy and SFGate, you know you're reading some of the best vacation tips online.