Road trips can be the perfect way to explore the Sunshine State. St. Augustine, Florida, is home to some of America's oldest European settlements, making it the ideal starting point for a Florida road trip. From St. Augustine, make your way south to iconic Disney World—the happiest place on earth.
Along the way, explore lush beaches and hidden gems of Florida. That sounds like a dream, right? But it can become a reality—all you need is an adventurous spirit, an open mind, and a reliable car.
What You'll Love About This Trip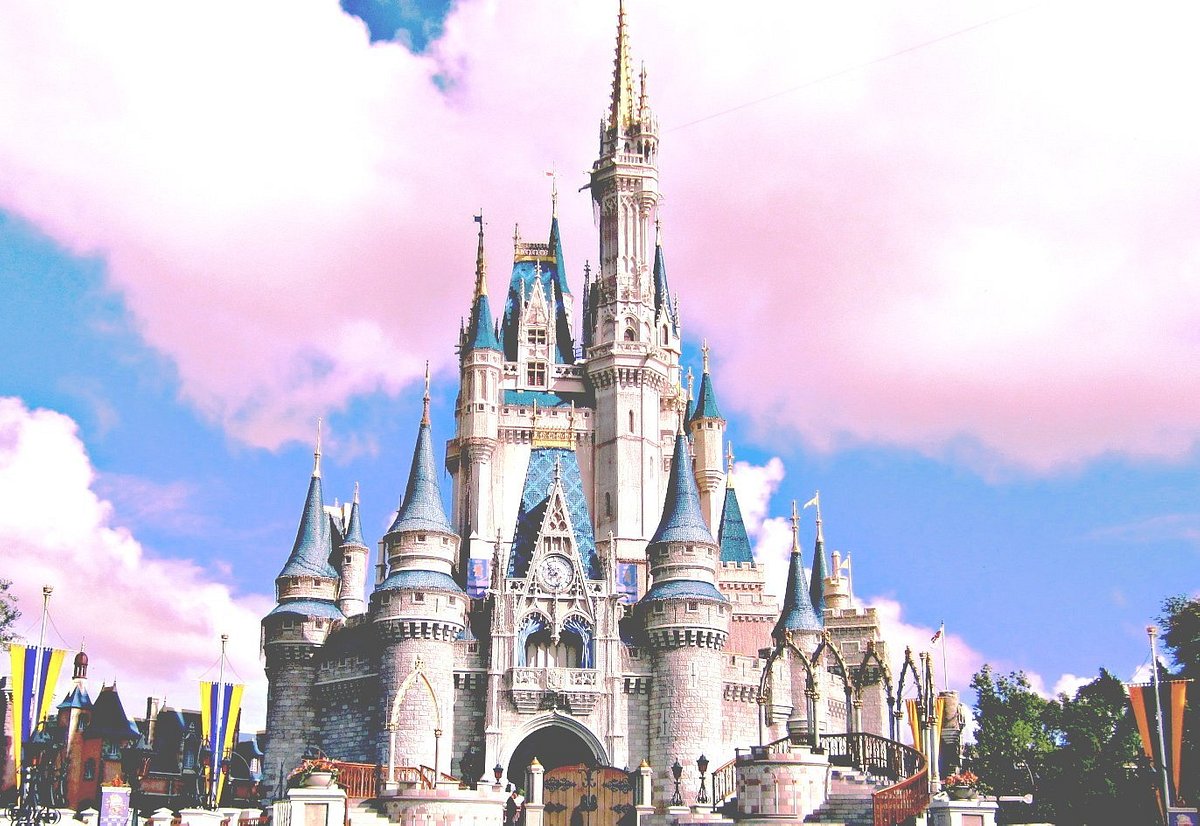 One thing to appreciate about the trip is the scenic route, which will take you along the coast of Florida. As a bonus, you'll have plenty of chances to stop and explore some of the state's hidden gems.
You'll also get to experience Florida's beautiful beaches, like Daytona Beach and Clearwater Beach. And, of course, you'll get to experience the magic of Disney World. But don't worry. We'll get into the hidden gems between the two destinations soon enough.
How Long Is the Drive?
The total drive from St. Augustine to Disney World is about 200 miles and takes just over 3 hours of nonstop driving, with plenty of stops along the way. The route is a scenic drive that follows the coast, so make sure to have your camera ready for some incredible shots!
There are many hidden gems along the way. From places to eat, great places to visit, and even places to stay. Here are some of our top stops.
Florida A1A Highway
The Florida A1A Highway is a scenic road that runs parallel to the Atlantic Ocean. You'll find stunning beaches, restaurants, historical forts, and other attractions along this highway. It flows from Key West to Fernandina Beach. It has gorgeous oceanfront views since it's the main road through most oceanfront towns.
The World War II Watchtower is one of those stops. This watchtower functioned as a lookout for German U-Boats during WWII. Its preservation honors the fallen soldiers from that era. While you can't climb the tower, taking a break and exploring the grounds is still fun. Not to mention, there's no admission fee, and parking is directly across the street.
Gamble Rogers State Park
Gamble Rogers State Park is a stunning beachfront park near Flagler Beach. Whether swimming, sunbathing or just taking in the view, this is an excellent spot for the whole family to enjoy.
Plus, there are plenty of trails throughout the park that you can explore on foot or by bicycle. It's also a popular campground, so feel free to spend the night under the stars! The Butterfly Garden is also a treat for nature lovers. The entrance fee is only $5 per car.
Daytona Beach
On your way to Disney World, stop in Daytona Beach. The beach town is well known for its race tracks and events, but the beach doesn't disappoint. There's plenty of sand for sunbathing and swimming, plus some great restaurants and nightlife sure to make your trip even more memorable.
Let's not forget the waterfront eateries and all the Florida State Parks to explore. The price to enter the beach is $20 per day.
Clearwater Beach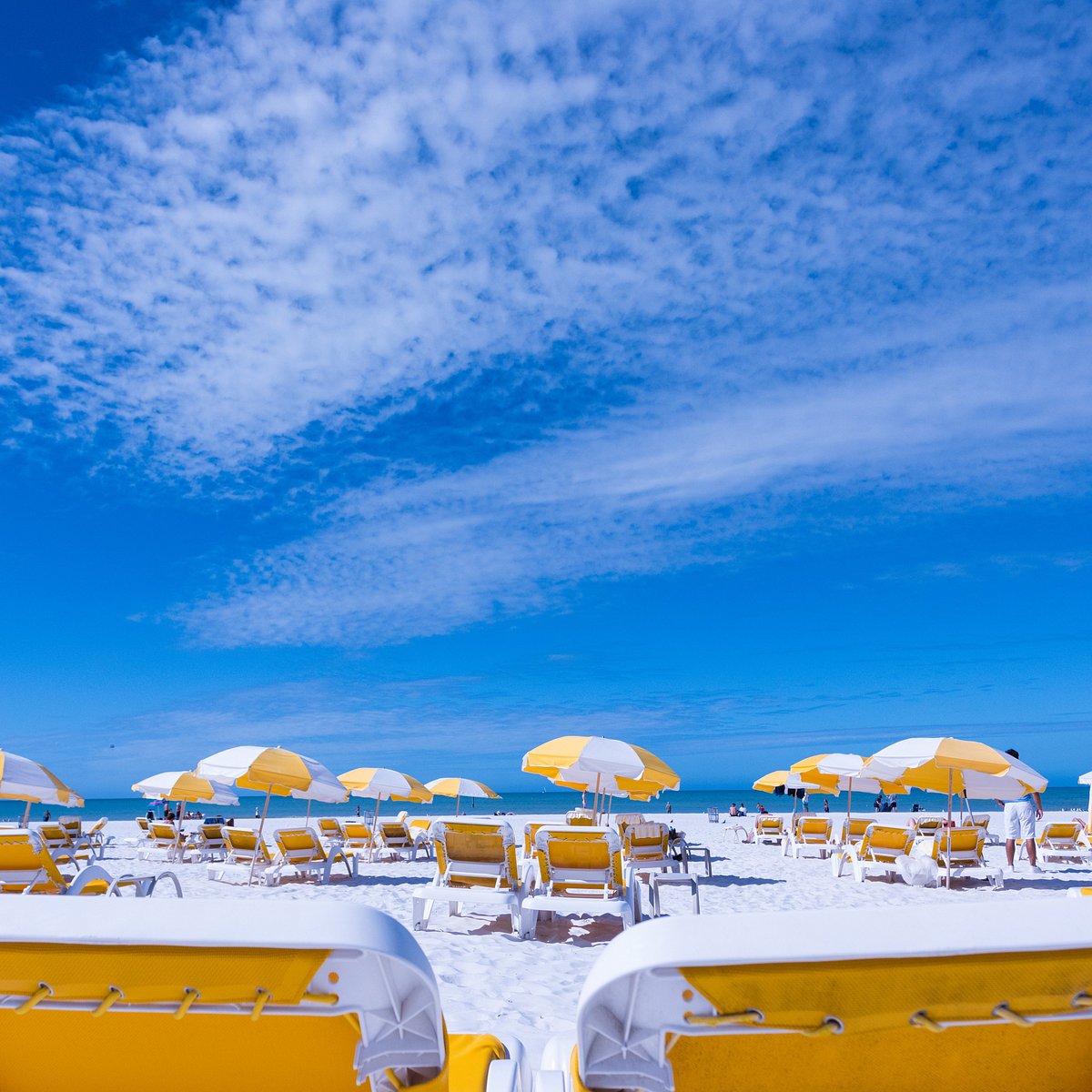 Clearwater Beach is the perfect spot for a relaxing day at the beach and to enjoy the "clear water." Clearwater has received recognition as the best beach in the country three times, and it's easy to see why. Enjoy swimming in the warm, emerald waters or stroll along the boardwalk.
Go on a dolphin cruise or visit the Clearwater Marine Aquarium to see some sea creatures. Spend your day relaxing in the sun or enjoying some tasty seafood! Clearwater has several metered parking lots and garages, so bring some cash. Expect to pay roughly $3 per hour.
St. Augustine Lighthouse and Museum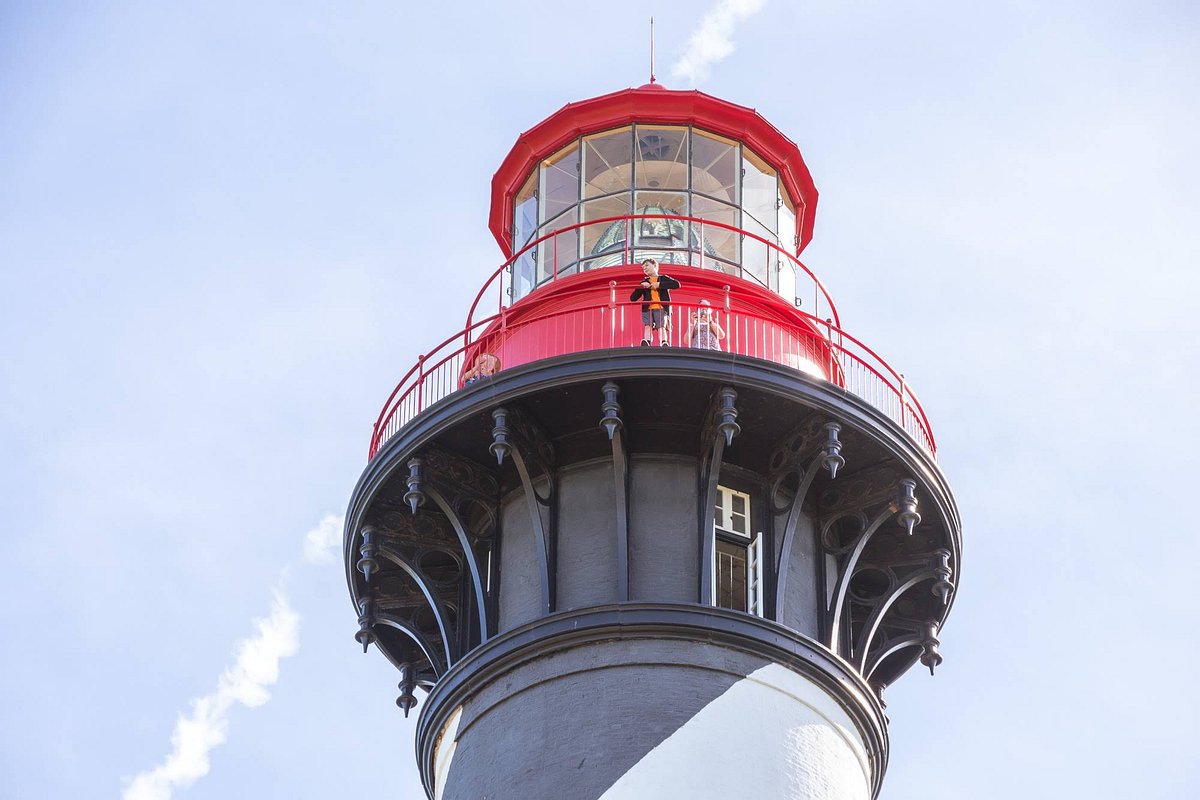 The St. Augustine Lighthouse is the oldest standing lighthouse in Florida, making it a must-see stop on your road trip. You can climb the glorious 219 steps to the top of the tower or learn more about its history by visiting the museum.
There are also plenty of interactive exhibits, live animals, and other fun activities to explore. The entrance fee for adults is $13 and $11 for children.
Flagler College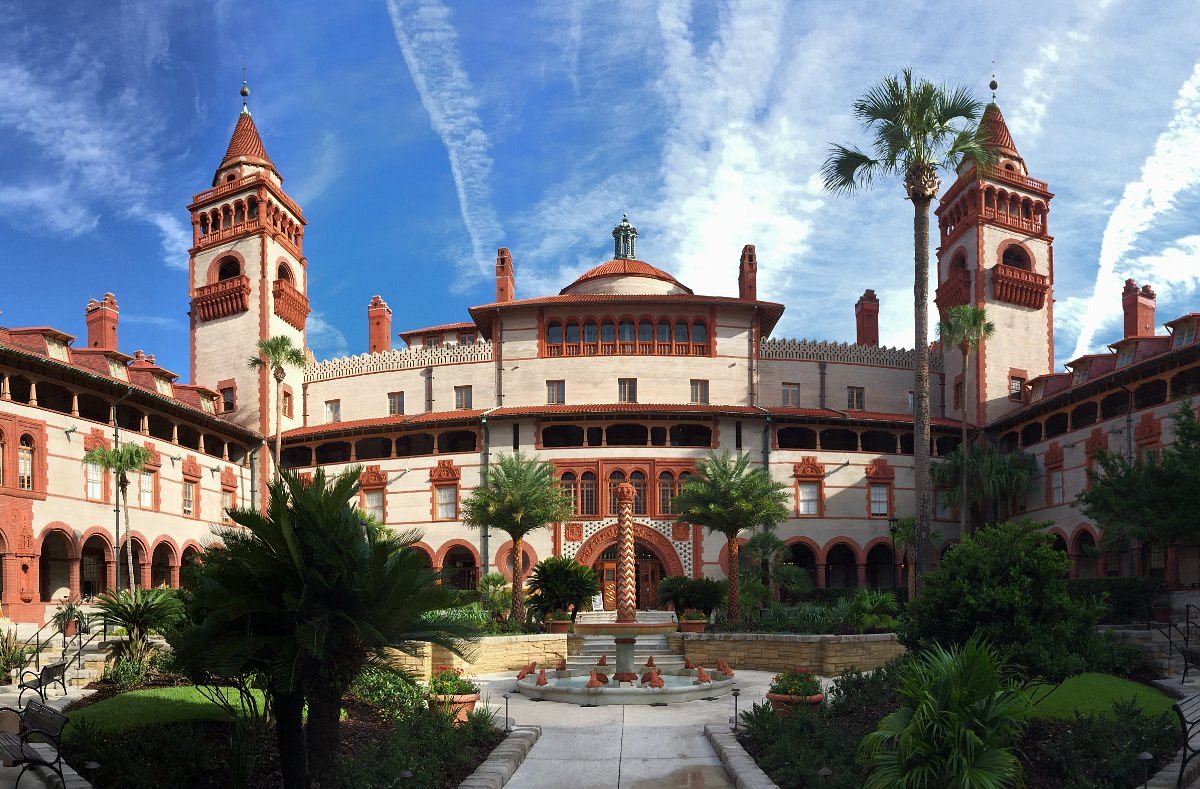 Flagler College sits in the heart of St. Augustine and offers some of the most stunning architecture and grounds around. It may seem odd to tour a college campus if you're not a student, but trust me – it's worth taking a detour! The college was once the grand estate of Henry Flagler, one of the richest men in America.
It still has an old-world charm that will leave you in awe. The college offers free tours daily that are perfect for anyone wanting to explore its rich history. The Spanish Renaissance buildings are genuinely breathtaking, and the grounds display many lush gardens. It's definitely worth checking out!
Marineland and the River to Sea Preserve
If you love dolphins, then you should make a stop at Marineland. The tourist attraction sits along the River to Sea Preserve. It originally opened in 1938 and was used to fill scenes for motion pictures underwater. It was also a place where dolphins were cared for and trained.
Today it is an extension of the Georgia Aquarium that specializes in communication between humans and dolphins. You can take a dolphin tour, swim with the dolphins, or explore the area independently.
It's a fantastic way to learn about the many species of animals and plants native to the area. The prices vary based on what type of experience you want. If you are just looking to visit Marineland, admission is $23.99 per adult. Children under four enter free.
Old Town Trolley Tour
Take a trolley tour around Old Town St. Augustine for great photo ops and historical sightseeing. You can learn about the city's rich history, take in its amazing architecture, and explore its unique shops. Plus, you can hop on and off at any point along the route to take your time and explore.
The tour guides are also incredibly knowledgeable, which makes it even more enjoyable! I recommend this tour if you're looking for an in-depth history lesson on the area. It can literally be the one thing that makes your road trip unforgettable! The entire tour is 90 minutes and has more than 20 stops. The tour prices start at $36.55 per person.
The Florida Mall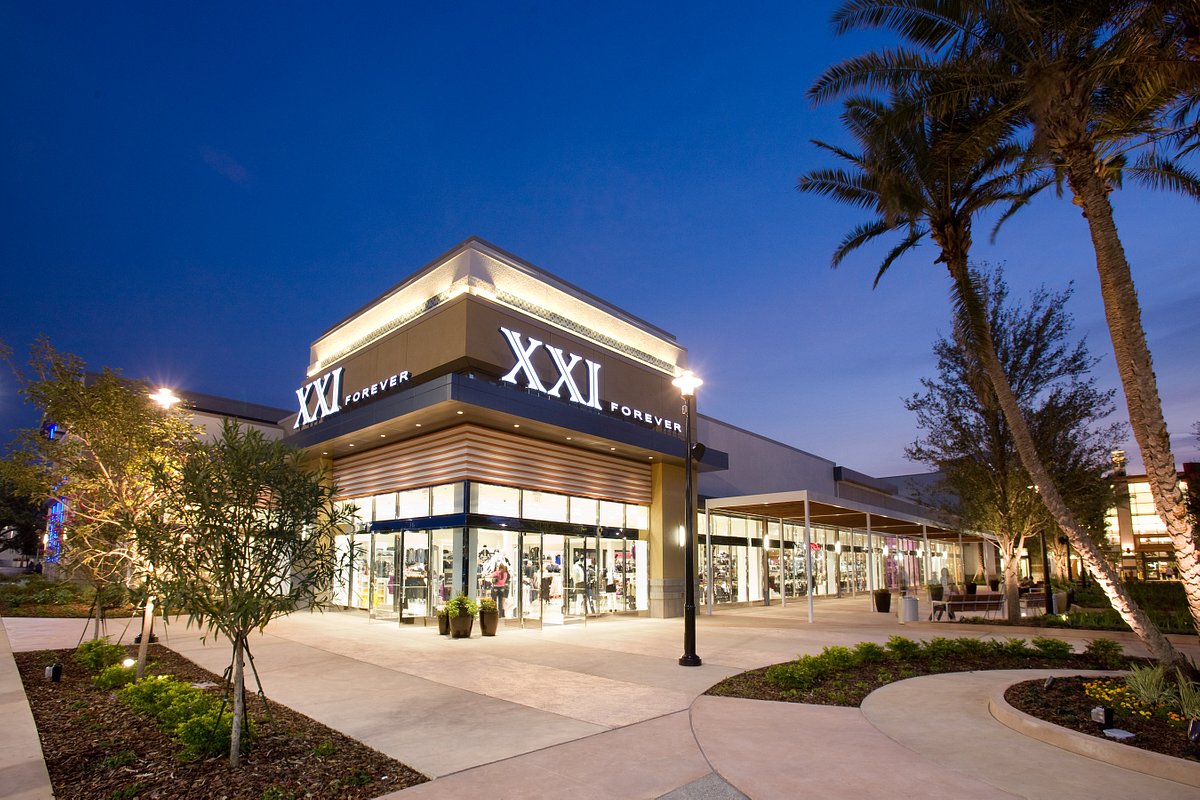 The Florida Mall is the most massive shopping center in Central Florida and is home to more than 250 stores. It has something for everyone, from affordable fashion to luxury items. The mall also has plenty of restaurants and fast food places, perfect for a quick snack or meal while shopping.
The mall hosts many events throughout the year, including art festivals and holiday celebrations. So if you're looking for retail therapy on your trip, this is the place to go! Oh yea, and it spans almost 1.8 million feet, so you won't get bored.
Notable Eateries
Now let's look at some places to eat.
Crucial Coffee
Of course, our first eatery has to be a coffee shop. Crucial Coffee is a fantastic spot in St. Augustine's historic district, and they have an incredible selection of coffee and tea. Plus, they serve breakfast sandwiches and pastries, and it's a great spot to grab a snack if you feel hungry between meals.
The Breezeway Restaurant and Bar
The Breezeway Restaurant and Bar is a superb spot to relax after a long day of sightseeing. They have an extensive menu with something for everyone and a full bar. The eatery sits in the heart of St. Augustine and is close to many attractions, and it's an easy spot to access. Plus, the outdoor seating is perfect for people-watching!
Local Catch Bar & Grill
For lunch, head to Local Catch Bar & Grill. The eatery offers some of the freshest seafood around. Try their fish and chips, their famous crab cakes, or even one of their creative sandwiches. There's something for everyone here! Then keep on relaxing at the beach a few blocks away.
The Taco Shop
Finally, for dinner, make sure you check out The Taco Shop. This spot serves up some of the most delicious tacos in town. They also have an amazing selection of craft beers. So it's the perfect place to grab a bite and enjoy a cold one. Their well-known cult following was all the motivation we needed to stop by.
Places to Stay
Our family depends on Hotwire to find the best places to stay. It gives you many deals on hotels, vacation rentals, and more. Plus, they offer customer support 24/7 in case you have any questions. It's the way to go if you're looking for somewhere convenient and affordable. I love the ability to filter the results based on our needs.
We usually like to stay in a hotel with a gym, breakfast, free parking, and close proximity to attractions. Hotwire always makes it easy to find what we're looking for!
We stayed in the Southern Oaks Inn and Suites during our last visit. On the outside, it looks like an older building; however, the renovated rooms make it a cozy place to enjoy. It's close to Flagler College and has lovely views of Matanzas Bay.
It has a pool, gym, and breakfast included in its rate. Plus, it's super affordable and conveniently located only 10 minutes from town. The full breakfast was a great bonus, and the staff was friendly and accommodating. We highly recommend it if you're looking for a place to stay in St. Augustine!
Tips To Getting the Most of Your Trip
Here are some tips to make your travels easier.
Take Advantage of Free Parks and Activities Along the Way
You don't have to overspend to have an amazing time in Florida. There are plenty of free parks and activities that you can experience while on your road trip. Don't let the fear of not having enough money stop you from having the time of your life.
Plan Your Budget Ahead of Time
While there are many free attractions to enjoy, there will be plenty of things that require some spending too. Make sure you plan your budget in advance to make things easier for you and your family. Know what you plan to spend and stick to it.
Pack the Essentials
Make sure you pack all of the essentials for your road trip. Include sunscreen, bathing suits, snacks, and a great playlist on your packing list. You don't want to forget something important that you need while on your journey!
Understand How Parking Works
Parking at St. Augustine may prove to be one of your biggest challenges. While many spots exist, the chances of their availability are another story. Make sure you understand parking and have a backup plan if things go differently. Check out the city of St. Augustine parking locations guide here to ensure you're covered.
Traffic Is Worse on the Weekends
Weekend traffic can slow you down, so try to avoid traveling during peak times. It's mainly due to the bridge going up and down, so plan your route accordingly. You'll be able to get around more effortlessly and see more of the area if you plan your routes.
You May Experience Panhandlers and Homelessness
Unfortunately, Florida has a large population of homeless people. While most are harmless, you may experience panhandlers and other forms of solicitation along the way. Be mindful of your surroundings, and don't engage with anyone who may be soliciting or harassing you.
Don't Rush Your Trip
Finally, take your time and don't rush the trip. Many say the drive is approximately two hours. But if you take your time, it will take three hours or more. There is plenty to explore and experience from St. Augustine to Disney World. Stop, relax, and snap a few pictures—make sure to enjoy your road trip!
Enjoy the Ride
Above all, make sure to enjoy the ride! Even if you get a little lost along the way, take some time to appreciate your journey. Florida has so much to offer, and no two trips are ever the same! Enjoy the sights, sounds, and experiences of your road trip.
So, Was the Trip From St. Augustine to Disney World Worth It?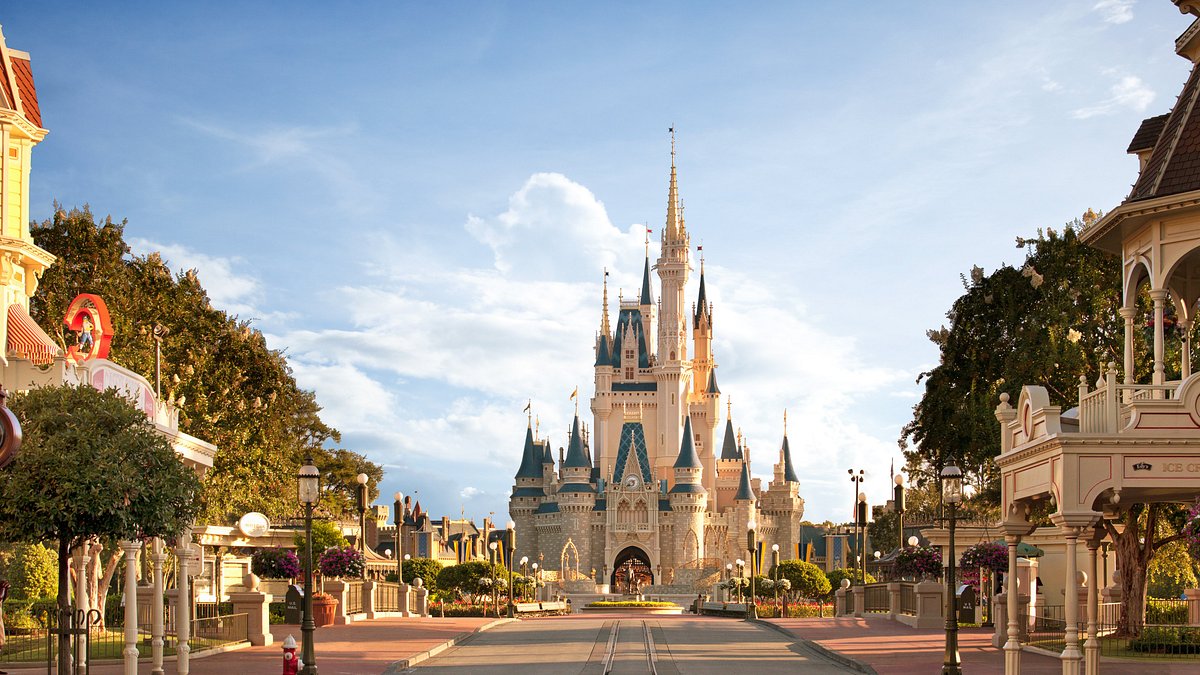 Absolutely! We had a blast, saved money, and discovered places we never knew existed. Hotwire made it easy to find the perfect hotel for our needs and budget. There is no doubt that we'll be back soon to explore more of what Florida offers!
So, what are you waiting for? Pack your bags and hit the road. Your Florida adventure awaits!
More about our TFVG Author