If you're wondering whether Clearwater Beach or Destin in Florida is better to visit with kids, let's break it down.
Although these two beach cities both have beautiful, pristine beaches and magnificent sunsets, some significant distinctions may influence your visit with your family. Fortunately, we are familiar with Clearwater Beach and Destin.
Clearwater Beach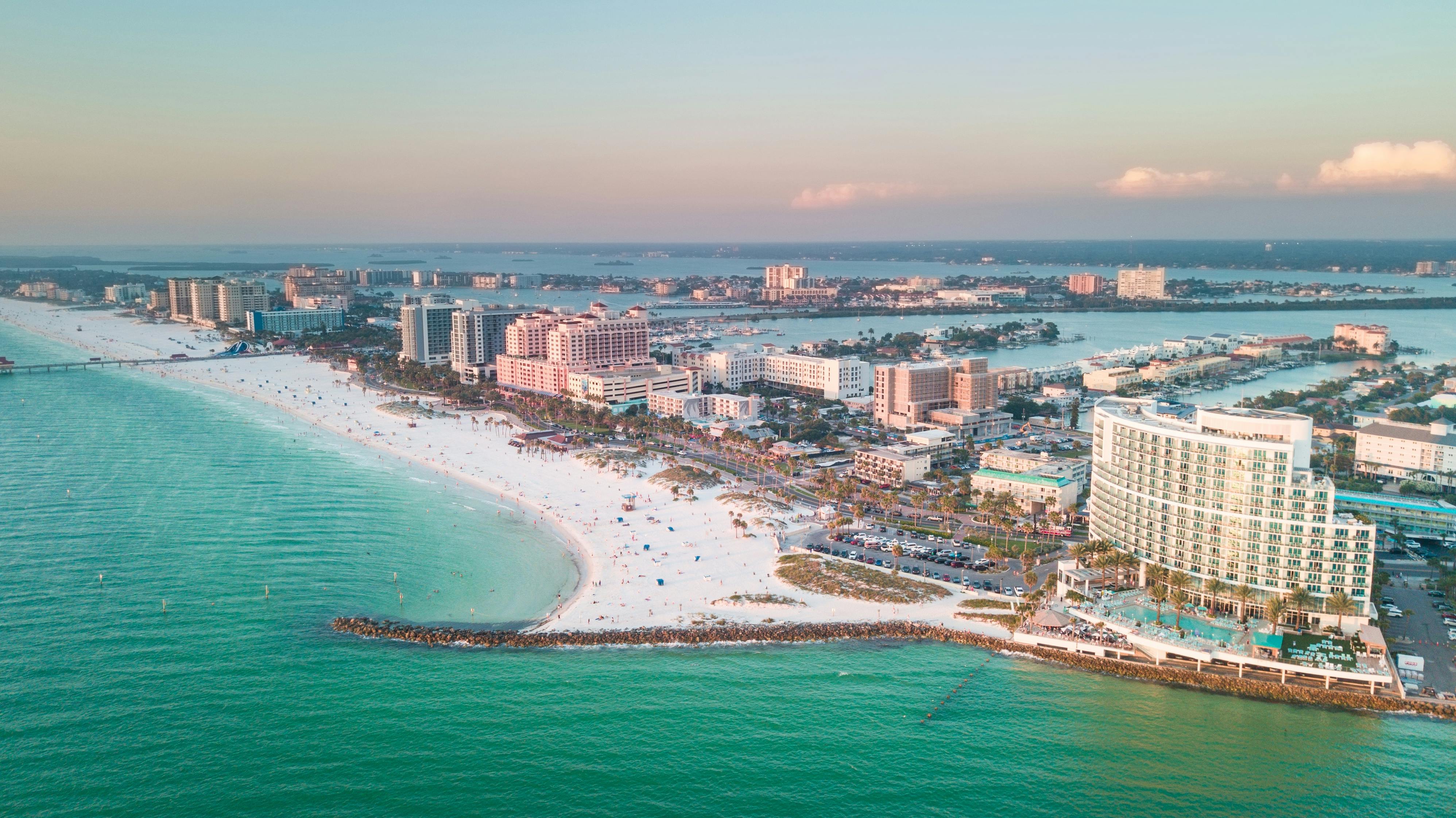 Clearwater Beach, with its lovely beaches and exciting activities, is among the most attractive regions in Florida. It is one of the finestj beaches in the country and a terrific family-friendly holiday destination, known for its white sandy beaches, calm waves, and spectacular sunsets.
This Florida beach provides a selection of coastal hotels and resorts for families to select from, as well as various activities for people of all ages. Clearwater is an excellent option for families with small children due to its calm waves and shallow coastal waters.
Many visitors appreciate how simple it is to get to Clearwater Beach, with direct flights from major cities to Tampa International Airport that are frequent and reasonably priced. The beach is about a 30-minute transfer from there.
As mentioned, Clearwater Beach is 30 minutes from Tampa and around two hours from Orlando, making it an ideal location for travels to significant sites such as LEGOLAND Florida and Disney World.
Families would love to spend the day at the amusement parks and then return to the beach to rest.
Reasons to Choose Clearwater Beach
Still not convinced? Here are some of the reasons why you should go to Clearwater Beach.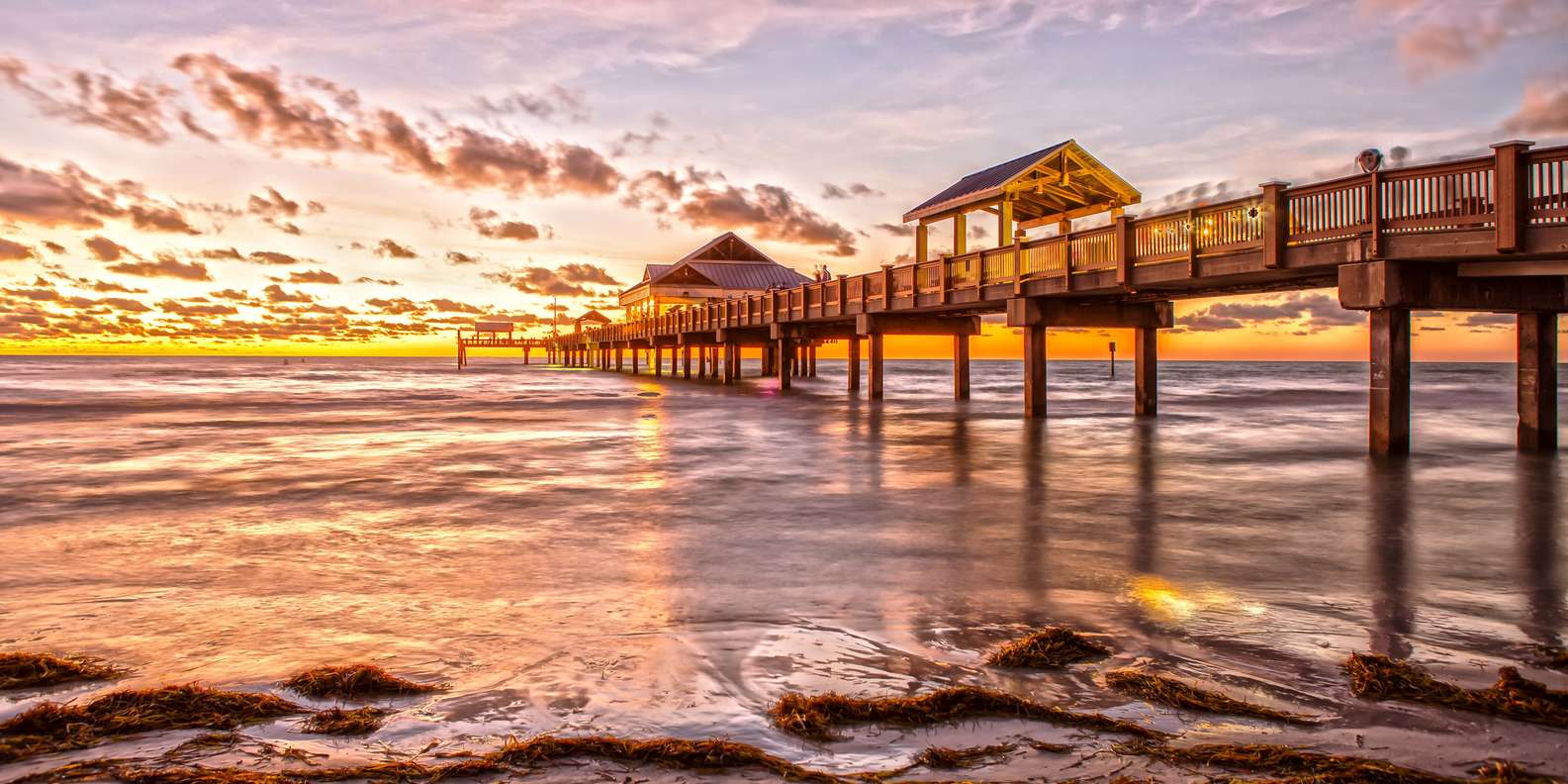 Beautiful Beaches
Clearwater Beach has that trademark amazingly sugar-white sandy beach, which is unique, although you can find it at several other locations around the gulf. The city's commitment to its upkeep distinguishes Clearwater Beach from others.
While Clearwater Beach is the epicenter of excitement, Sand Key Park is a hidden pocket of heaven. The saline marshes and expansive beaches entice exploration. Near Clearwater, Florida's most popular state park is Honeymoon Island State Park. The island's four kilometers of unspoiled beaches attract many weekend visitors, despite its small size.
Family-Friendly Destination
Good news to all pirate-loving individuals – you can now experience a two-hour adventure filled with many exciting activities such as:
Just visit the Clearwater Beach Marina and board a bright red ship.
Clearwater Beach's Jolley Trolley is a convenient option for exploring the town.
Palm Harbor, Dunedin, Tarpon Springs, Clearwater Beach, and downtown Clearwater can be reached on foot along the Coastal Route on weekends, making for an enjoyable day excursion full of coastal exploration.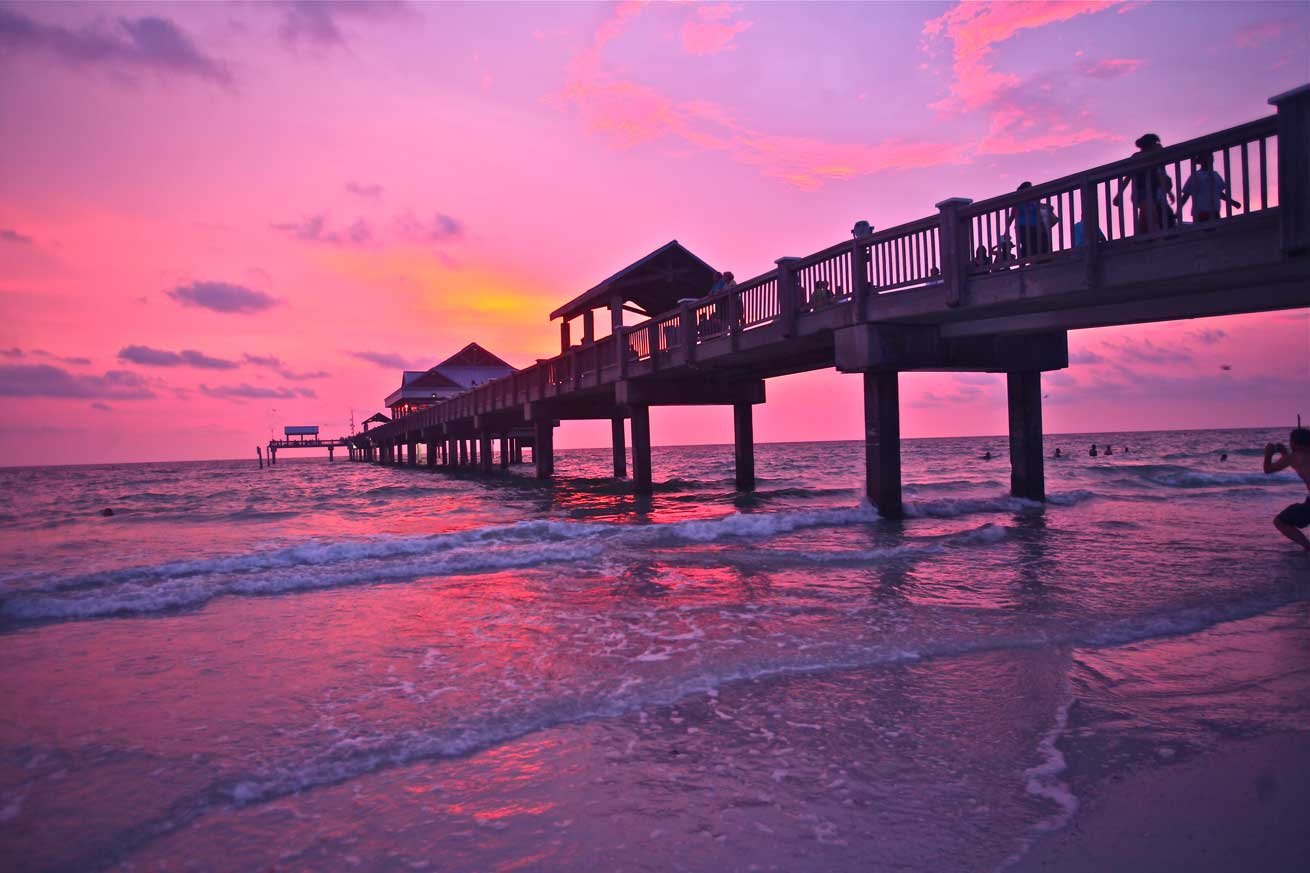 Spectacular Sunsets
Mallory Square in Key West is famous for its sunsets, but Clearwater Beach has some of the best. Sandpearl guests get a better view of the sunsets than the general public, thanks to the resort's private beach.
Sandpearl has a ceremony when the sun sets at the same time the horizon touches.
Excellent Food
Frenchy's Rockaway Grill, the biggest of the four Clearwater Beach Frenchy's restaurants, is well-known for its iconic grouper sandwiches. Floribbean cuisine is served in an open-air restaurant that overlooks the beach and has live music from local musicians.
Palm Pavilion Beachside Grill & Bar, another popular hangout on Clearwater Beach, was chosen as the best beach bar in 2021 by Visit St. Pete Clearwater. It is the spot for you if you want to see a sunset, drink tropical cocktails, and eat coconut shrimp.
Clear Sky Beachside Café in Clearwater Beach has the most fantastic weekend breakfast in town. It's a popular hangout for locals, and the Bloody Marys are usually a hit.
Dolphin Love
A narrated harbor tour is available for families to enjoy. You'll learn about the diverse fauna and see dolphins in their natural habitat on a leisurely boat cruise.
At Compass Island, you may gather shells, go swimming or snorkeling, and even take the children on a treasure hunt! Dolphins are sure to be seen.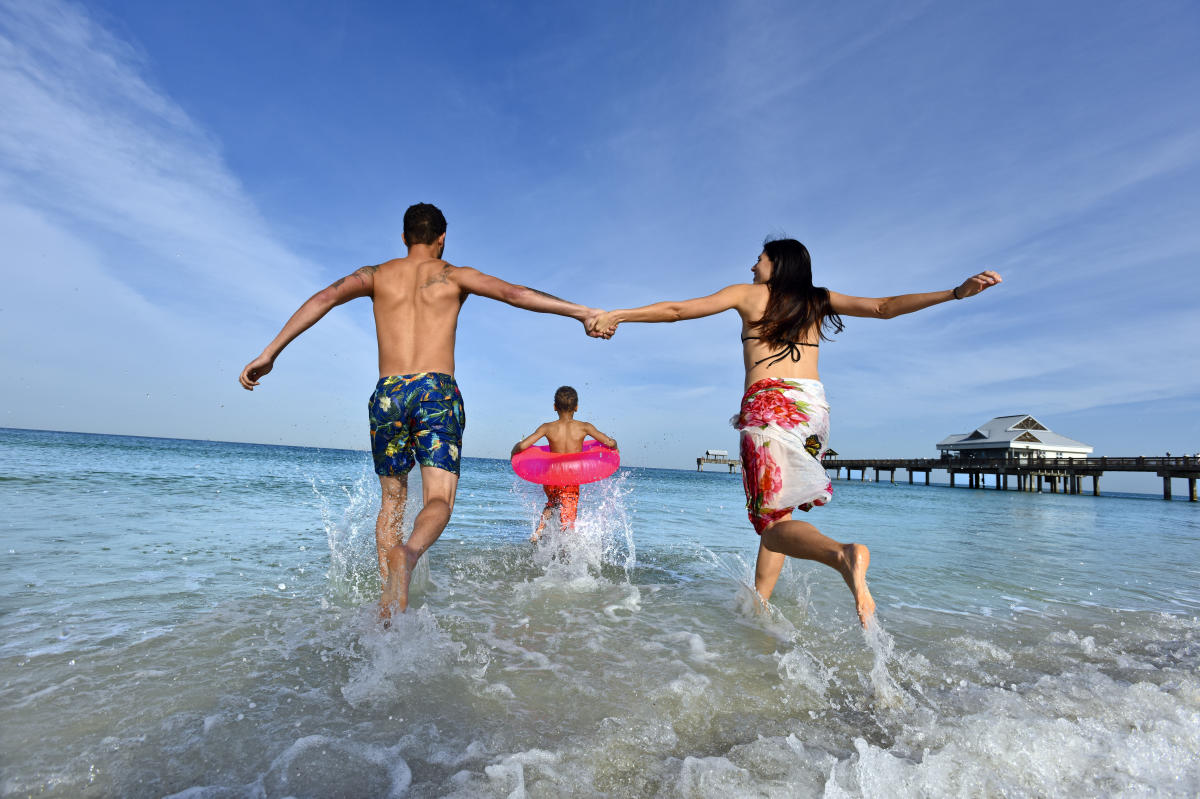 Stellar Accommodation Options
Waking up on America's #1 Beach is undoubtedly a dream come true. Many lodging options are available, ranging from boutique hotels to luxurious accommodations. Clearwater Beach is a top destination in the United States because of its unforgettable accommodation.
Seashell Hunting
It may be difficult for children to find seashells near Pier 60. However, after doing some research, we found Caladesi Island State Park, just north of Clearwater Beach, is the best for seashell hunting. You may also reach the island by kayak or boat from Dunedin.
Pre-developed beaches like Caladesi Island provide a glimpse into the past. Unlike Clearwater Beach, you won't have a hard time locating a secluded stretch of beach.
Your ferry permit is only valid for four hours, but kids can have plenty of time to collect all the shells they can carry. If you want to find the best shells, go during low tide.
Sunset Festival
In the evening, Clearwater Beach comes alive with the Sunset Festival! If you're looking for a good time, this occurs every day and lasts from two hours before and after sunset.
From food concessions to crafts, you'll find a wide variety of sellers there. Giant inflatable slides and bouncy houses are available for the little ones to play on. Live music and artists are prevalent, and there is a fantastic playground for the kids to enjoy.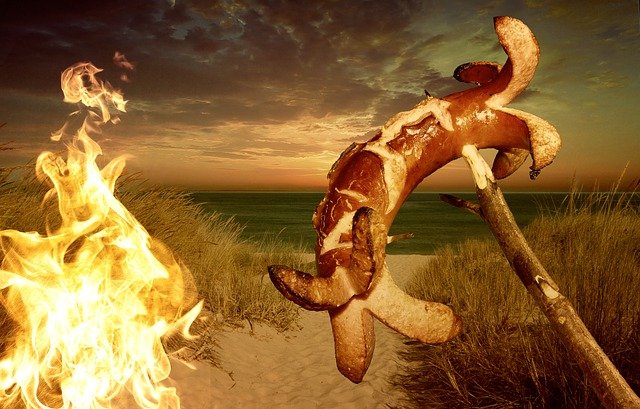 Bonfires at Sandpearl
The Sandpearl is one of Clearwater Beach's most famous hotels. They serve as the sole bonfire location on the beach at night. Tate's, where you may also have a drink, is just across the street from where the beach bar is set up. Bonfire usually begins around 7:30 p.m.
They have a separate s'mores fire pit when they're not roasting marshmallows. S'mores kits are available for purchase at the activity desk near the pool. However, the main bonfire is open to all ages, including children!
Clearwater Marine Aquarium
Near the Clearwater Beach causeway, you'll find the Clearwater Marine Aquarium. It's more of a marine rescue center than an aquarium, with a dual mission of recovering wounded animals and teaching the public about the ocean's diverse inhabitants.
In the wake of the death of Winter, the dolphin star, the aquarium became a big hit. As a family-friendly destination, though, it's an excellent opportunity to learn about the area's marine life and conservation initiatives. Children will have a blast here.
Destin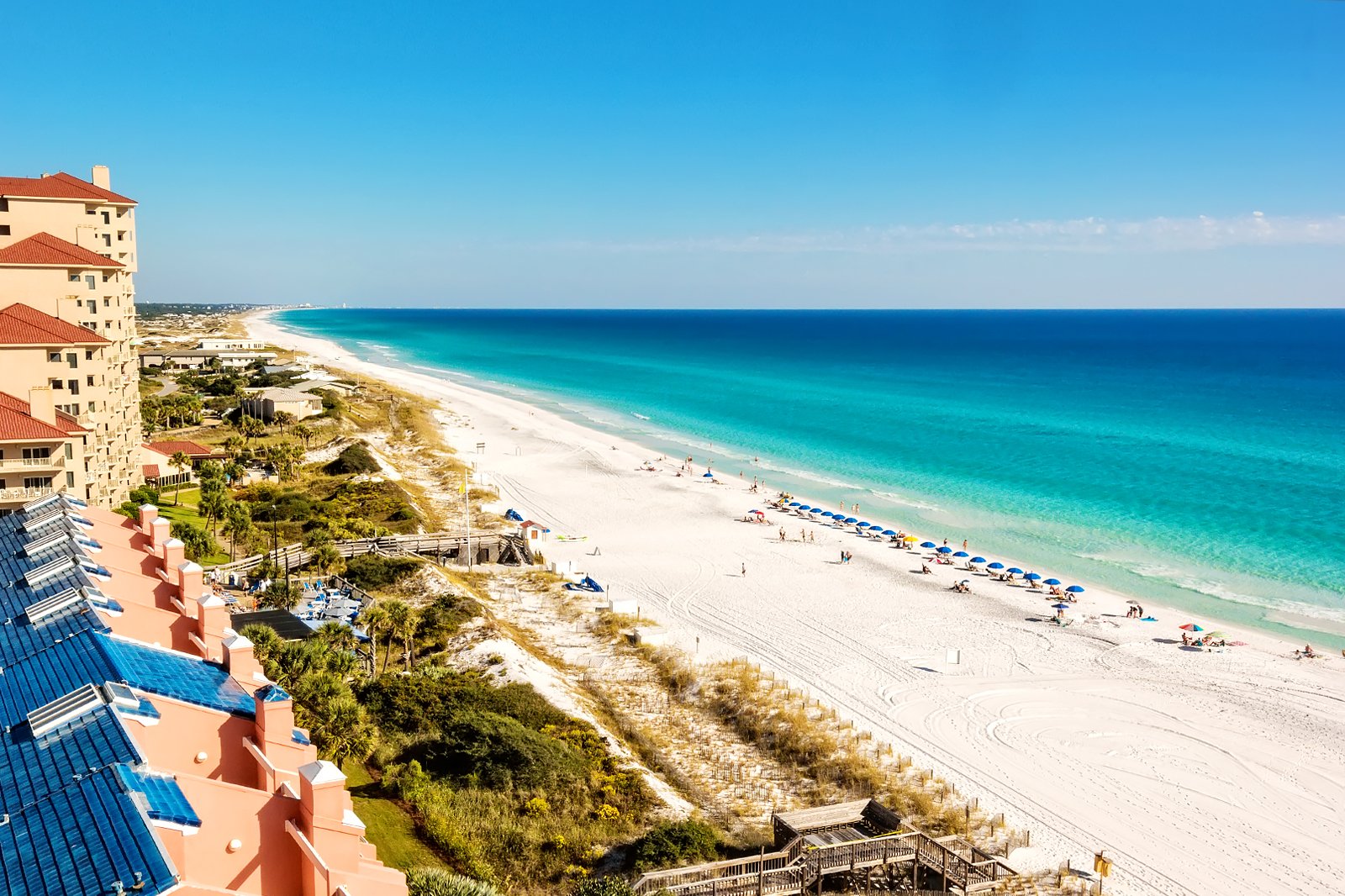 Families flock to Destin because of its immaculate beaches and kid-friendly attractions. However, the Emerald Coast, known as "the world's luckiest fishing community," has much more to offer than its magnificent beaches.
This lively coastal town has lots to offer families with children of all ages.
On top of the boardwalk exploration and sand castle making, you can also see a magic exhibition, participate in go-kart racing, or experience "hydro flying," a less-known water activity that is certain to get anyone's heart racing.
Reasons to Choose Destin
Here are some of the reasons why Destin could be your next destination:
Destin Waters
Several surveys frequently rate the Emerald Coast in Destin, Florida, as having the clearest water in Florida. Destin, Miramar Beach, and the picturesque coastal towns along Scenic 30A are all included in this title of clarity.
The water is frequently clear, like a swimming pool with a dazzling emerald hue.
Sediment from land drainage affects water clarity, although no rivers are emptying into the Gulf of Mexico at Destin. Within 100 miles east are the Apalachicola and the Mississippi River, which flow through huge bays before reaching the Gulf Coast states of Louisiana and Texas.
HarborWalk Village
When you're ready to leave the beach or your hotel, HarborWalk Village is a terrific spot to shop, dine, and watch people. Visit the harbor to admire the boats coming in or participate in daring activities like rock climbing or zip-lining while walking around the shops and restaurants.
Before embarking on a dolphin tour, families may spend a few hours here to let the youngsters burn off some energy.
Great Outdoors
When you need some peace and quiet, it's sometimes necessary to go away from the hustle and bustle of the tourist areas. Instead, you may seek solace in the serene atmosphere of Destin's natural environment.
You may take your kids to Henderson Beach State Park, with sand dunes and animals to view. Everyone in the family will likely find a way to enjoy the outdoors. Popular activities include:
Fishing
Hiking
Practicing wildlife photography
Going camping
Both Liza Jackson Park and The Landing include play areas, fishing piers, and beautiful vistas to enjoy with the family.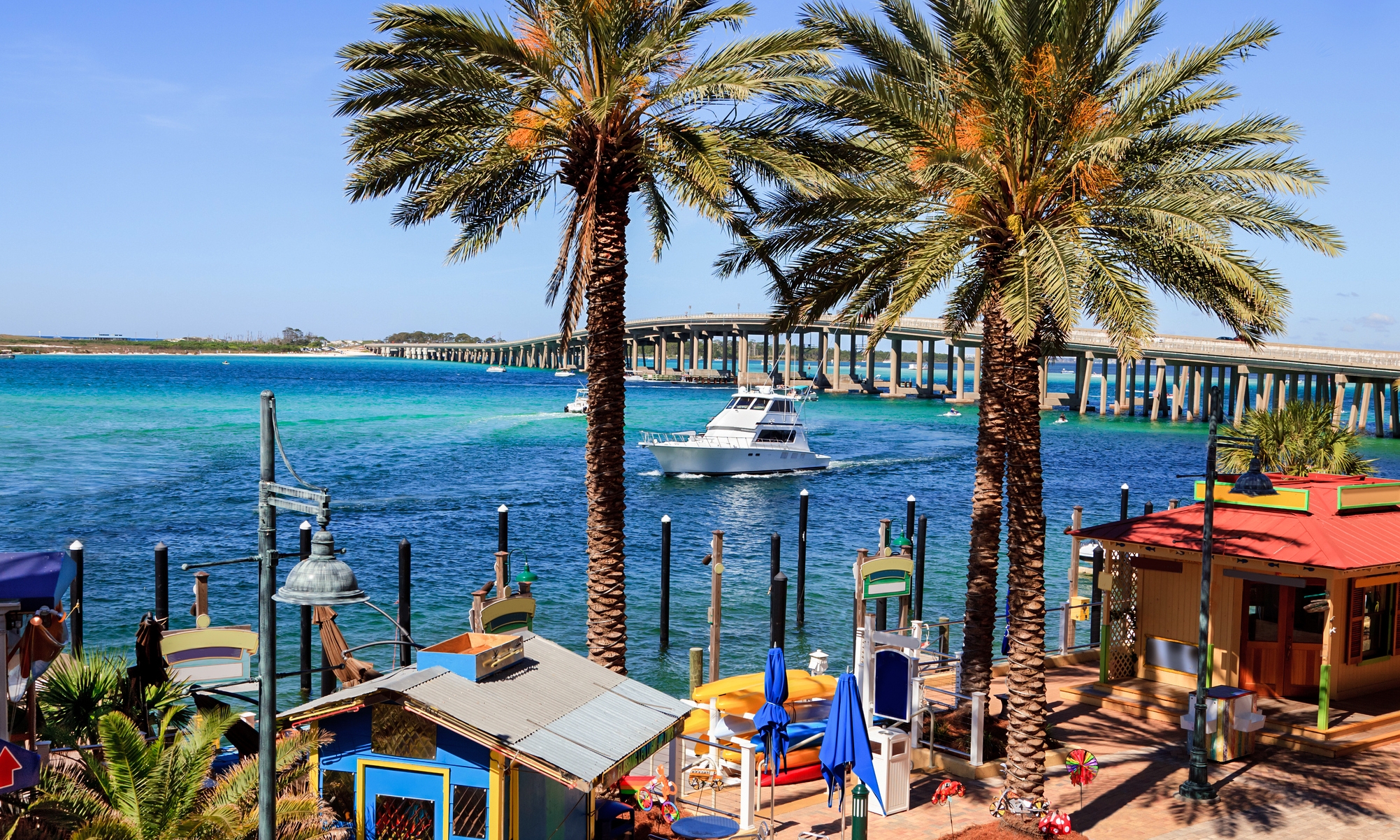 Pirate Cruise
Go on a real-life Gulf of Mexico pirate adventure with your kids and let their imaginations run wild. This two-hour excursion departs from Destin's HarborWalk Village and takes you out to sea in quest of treasure.
Everyone may expect to be dragged into sword battles, water fights, singing, dancing, and even the opportunity to see a genuine treasure being retrieved from the seafloor.
You could, of course, plan to have the kids walk the plank if they get grumpy during your family vacation in Destin.
Wild Willy's Adventure Zone
Before going to bed, children need to be able to blow off some steam and recharge their batteries. Just a short drive from Destin's Harbor Boardwalk, Wild Willy's Adventure Zone is a great place to enjoy some good old-fashioned family fun.
A 4D cinema, a T-Rex-themed mini-golf course, and laser tag are all accessible here. In addition, there are ropes courses, arcade games, and a rollercoaster ride in the park.
Fun Halloween Events
Looking for a place to take the kids on Halloween? Destin is a master at conjuring a festive mood for the spooky holiday. Many kids' Halloween costume competitions, parties, and other activities are held throughout Destin, so there is never a dull moment.
So, whether you're traveling with children and want to go trick-or-treating, or if you're simply looking for a fun way to celebrate Halloween, Destin has plenty of options.
Shopping
It's not uncommon to require a little shopping to get your mind off the sun and beach, which is where The Market Shops comes in.
For anyone looking for an upmarket shopping experience less than twenty minutes from downtown Destin, this Miramar Beach-area mall is the place to go.
In addition, there is a beautiful assortment of restaurants on the premises, which naturally, given that you are in Destin, serve some outstanding seafood caught in the seas nearby.
There are many hair and nail shops in the area, making it an excellent location to be pampered.
Parasailing Adventure
You may be forced to ascend to the sky through parasailing to acquire the most incredible views possible. The Emerald Coast and Destin are ideal locations for a scenic flight. In return for your efforts, you'll be able to enjoy a unique vantage point from which to return to the country below.
All members of your family can enjoy parasailing, and it has the potential to be the most memorable part of your vacation in Destin. Several Emerald Coast businesses offer parasailing adventures on the Harbor Boardwalk.
Clearwater Beach vs. Destin: Which is Best to Visit for Families with Kids?
Clearwater Beach and Destin are two spots in Florida that are sure to take your breath away if you've been thinking about taking a trip to that state. However, this also means that they are among the priciest locations in Florida.
On the other hand, given that Destin is available at a somewhat lesser price, you may find Destin to be the more suitable option.
The atmosphere in Destin is more laid-back, and it's great for families who want to relax. It is less crowded and less hectic. In contrast, Clearwater is a much livelier place to be since it is centered on the idea of people having a good time.
There is always something exciting going on there at any time of the day or night. So you should go to Clearwater Beach if you want to participate in thrilling beach activities with your family.