Are you a fan of Jurassic Park, Harry Potter, and superheroes– or are you generally just a big Universal Studios movie buff?
Grab your magic wand and popcorn, because this is the park for you!
Situated in the Universal Orlando Resort beside Universal Studios in Florida, Universal's Islands of Adventure is an immersive real-life adventure of movie magic.
As a testament to how impressive and popular the theme park is, it even won the TripAdvisor Travelers' Choice Award for five years in a row from 2015 to 2019!
In this guide, you'll learn…
Universal's Islands of Adventure park hours
Some of the rides and attractions you can try
The theme park's tickets
A sample itinerary to make the most out of your visit!
Hopefully, we'll be able to help you plan your next epic adventure (and avoid being bitten by a velociraptor along the way)…
Universal Islands of Adventure Park Hours
The park's hours vary by day, but it typically opens between 8:00 AM and 9:00 AM and closes anytime between 6:00 PM and 10:00 PM.
To maximize your adventure, make sure to check the daily operating hours when planning your trip.
Opening hours are shown when selecting tickets or can be visualized across the next two months on the theme park's official calendar.
Universal Islands of Adventure: Rides and Attractions
There are a bunch of different rides to choose from! Take your pick from exhilarating roller coasters, 4D cinema, escape rooms, water-based rides, and gentle child-friendly experiences.
When it's time to take a break and rejuvenate, there's a vast range of themed restaurants to fill your belly and live performances and character meetings to fill your photo gallery.
To whet your appetite for adventure, let's explore some of the biggest themed attractions on offer!
Jurassic World VelociCoaster
Type: Thrill Ride
Having racked up four awards in 2021 alone, this "USA Today 10Best Readers' Choice: Best New Theme Park Attraction 2021" awardee takes you on a roaring adventure tumbling through a dinosaur-infested jungle.
This ride will take you upside down once. Or twice. Or maybe….four times. Who knows?! Make sure to duck your head to avoid the hungry dinosaurs!
Jurassic Park River Adventure
Type: Water Ride, Thrill
This twist on the classic water raft ride takes you on another adventure running from dinosaurs—this time away from a giant T. rex! An 85-foot drop might leave you a little wet, but at least you can escape her wrath.
Hagrid's Magical Creatures Motorbike Adventure
Type: Thrill Ride
Accio, Harry Potter fans! Are you raring to visit the fascinating creatures of the Wizarding World? Look no further than Hagrid's Magical Creatures Motorbike Adventure!
Prepare to be propelled through the Forbidden Forest beyond Hogwarts Castle—and on a motorcycle-cart roller coaster, no less! Along the way, be enchanted by the most immersive themed ride that Universal has to offer.
Harry Potter and the Forbidden Journey
Type: Motion Simulation, 3-D / 4-D Experience, Thrill
Experience the magic of Hogwarts School of Witchcraft and Wizardry alongside Harry and his friends.
This immersive, mixed-medium adventure will take you through the halls of Hogwarts before soaring through the sky in a game of Quidditch!
The Incredible Hulk Coaster
Type: Thrill
This twisting and rolling roller coaster are not for the faint-hearted!
Hold on to your hat as this ride launches you skyward at 67 mph. Is this what it feels like to transform into The Hulk?
Piqued your interest? There are loads more exciting rides and attractions that you can try out at Islands of Adventure!
Universal Islands of Adventure: How to Plan and Make the Most of Your Day
Universal Orlando has made it easy to plan your adventure using the Interactive Resort Map on its website. Using this nifty tool, you'll see all places of interest overlaid on the map!
Attractions are represented by various category stickers and can be filtered by options. Simply click on any to view all the details you'll need to know.
With the map, you can plan your route ahead to maximize your time at the attractions, avoid long queues, and prioritize your must-see options earlier in the day.
Here's a pro tip: Consider combining adventures of varying paces and make sure to properly weave in food and drink breaks to keep your energy levels up throughout the day! For hassle-free dining experiences, make reservations before your visit.
If you have lots of time to spare, multi-day tickets are a great way to ensure that you get to visit all your planned experiences.
Universal Islands of Adventure: Getting Tickets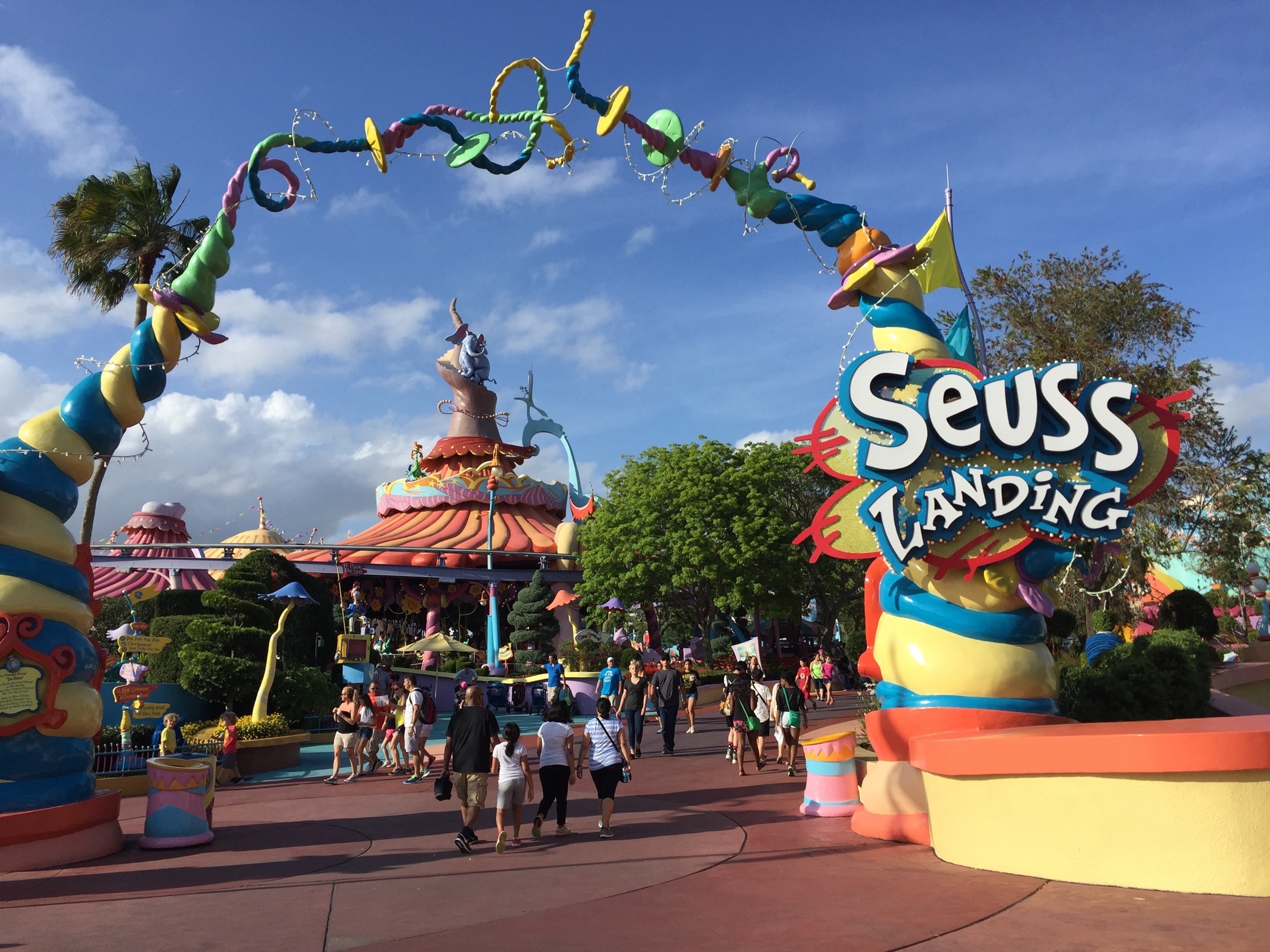 Choosing your tickets from the range of available options truly feels like a pick-your-own adventure!
First, you get to decide if you'd like a one-day or multi-day ticket. You can either buy tickets solely for Universal's Islands of Adventure or can also opt to visit the two other theme parks nearby for even more thrills.
Tickets can be bought at the gate, but you'll save some money if you buy online. The longer your stay and the more parks you explore, the bigger the savings. If you're interested, there are also sweet add-ons such as photos and VIP packages!
Visiting from afar? Universal also offers vacation packages that include flights and accommodation so you can enjoy a more relaxing and stress-free time.
Note that prices vary every day, so use the "Find Ticket" function on their website to find the deal best suited to your budget. Buying an annual pass to keep the adventure going all year round is also a great deal.
Oh, and here's another hot tip!
If you're not keen on queuing for too long, purchase a Universal Express Pass to gain special entry to the park and skip the queue at Islands of Adventure's most popular attractions!
Universal Islands of Adventure: Morning Plans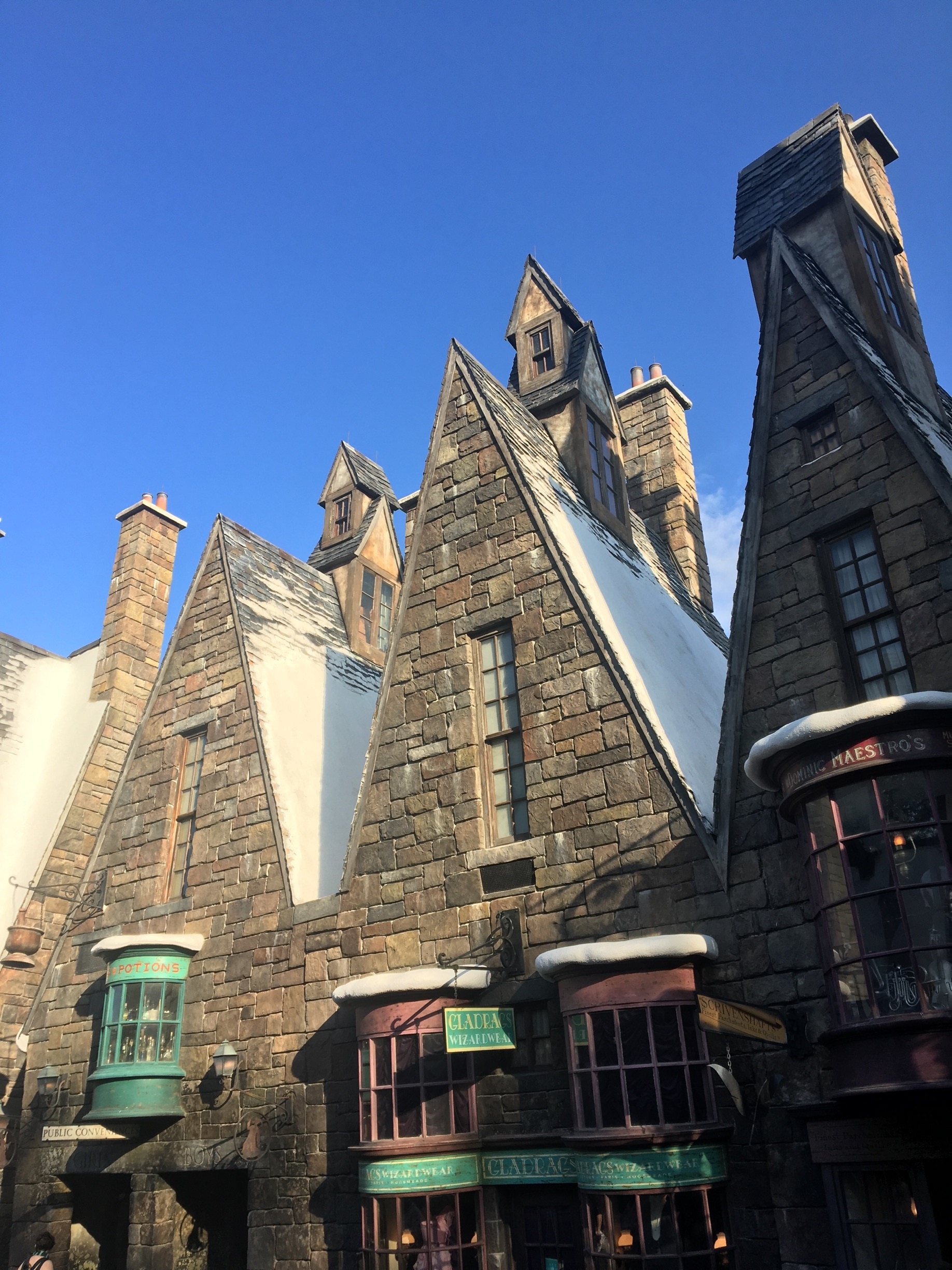 When you're planning your morning itinerary, you should keep two things in mind: the theme park's actual opening time, and whether you're planning to go during the busy season.
These two factors determine how early you should arrive at Islands of Adventure. On some days, the theme park actually opens before the scheduled time. If you come a little later, you might have to brave the long queues!
Assuming that everything is going well and you're near the front of the queue during the opening time, here's a sample morning itinerary you can follow to make the most out of your visit:
Hagrid's Magical Creatures Motorbike Adventure
Jurassic World VelociCoaster
Flight of the Hippogriff
Harry Potter and the Forbidden Journey
Pteranodon Flyers
Skull Island: Reign of Kong
Doctor Doom's Fearfall.
Universal Islands of Adventure: Afternoon Plans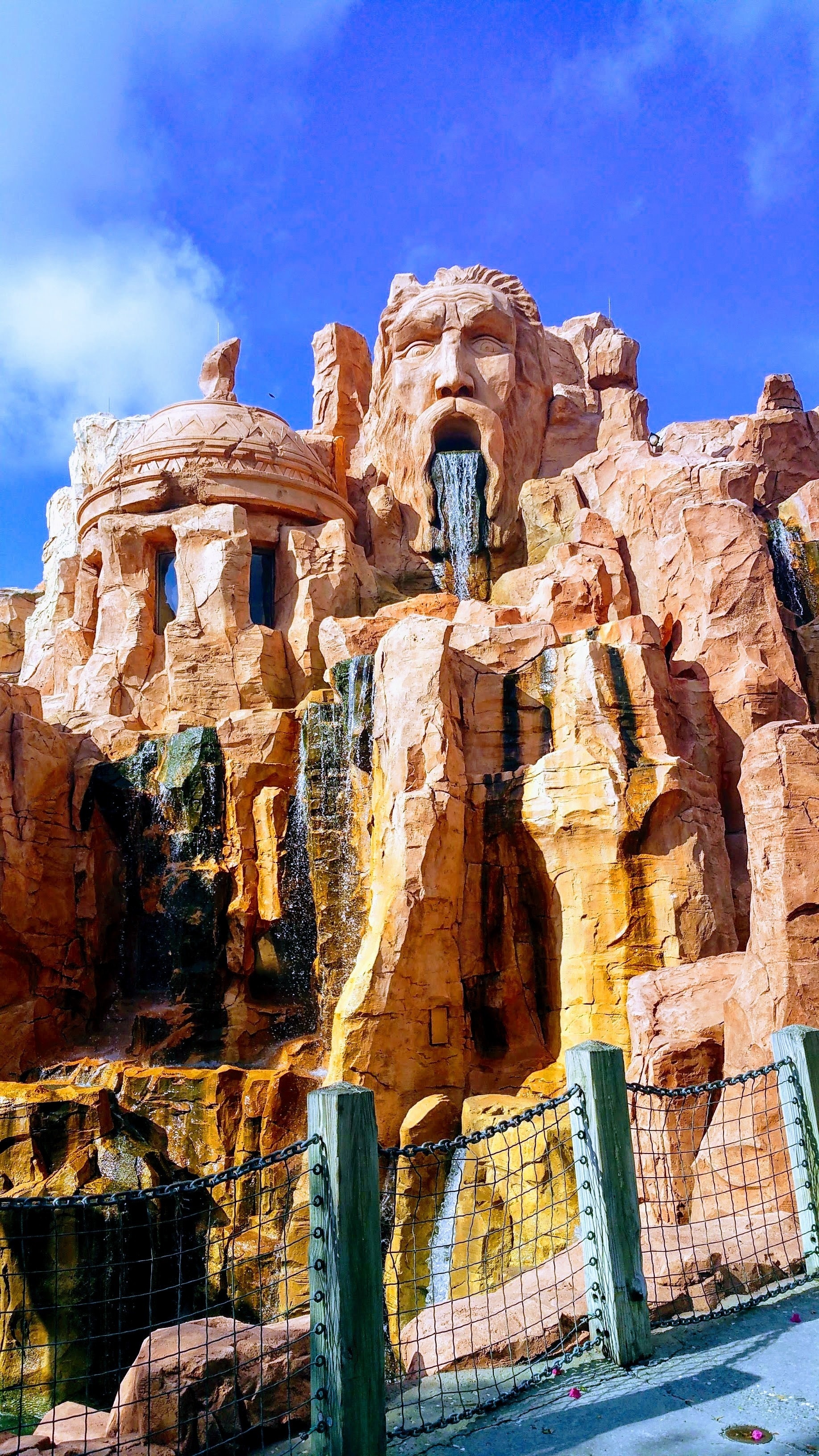 After enjoying a quick-service lunch of traditional British fare at the Hogwarts-inspired Three Broomsticks (don't forget to grab a mug of Butterbeer!), it's time to begin your afternoon plans with something a little more mellow.
Here's an afternoon itinerary that you can follow:
Caro-Seuss-el
The Cat in the Hat
One Fish, Two Fish, Red Fish, Blue Fish
The High in the Sky Seuss Trolley Train Ride
Jurassic Park River Adventure
Popeye & Bluto's Bilge-Rat Barges
Dudley Do-Right's Ripsaw Falls
The Incredible Hulk Coaster
Storm Force Accelatron.
Universal Islands of Adventure: Dinner and Evening Plans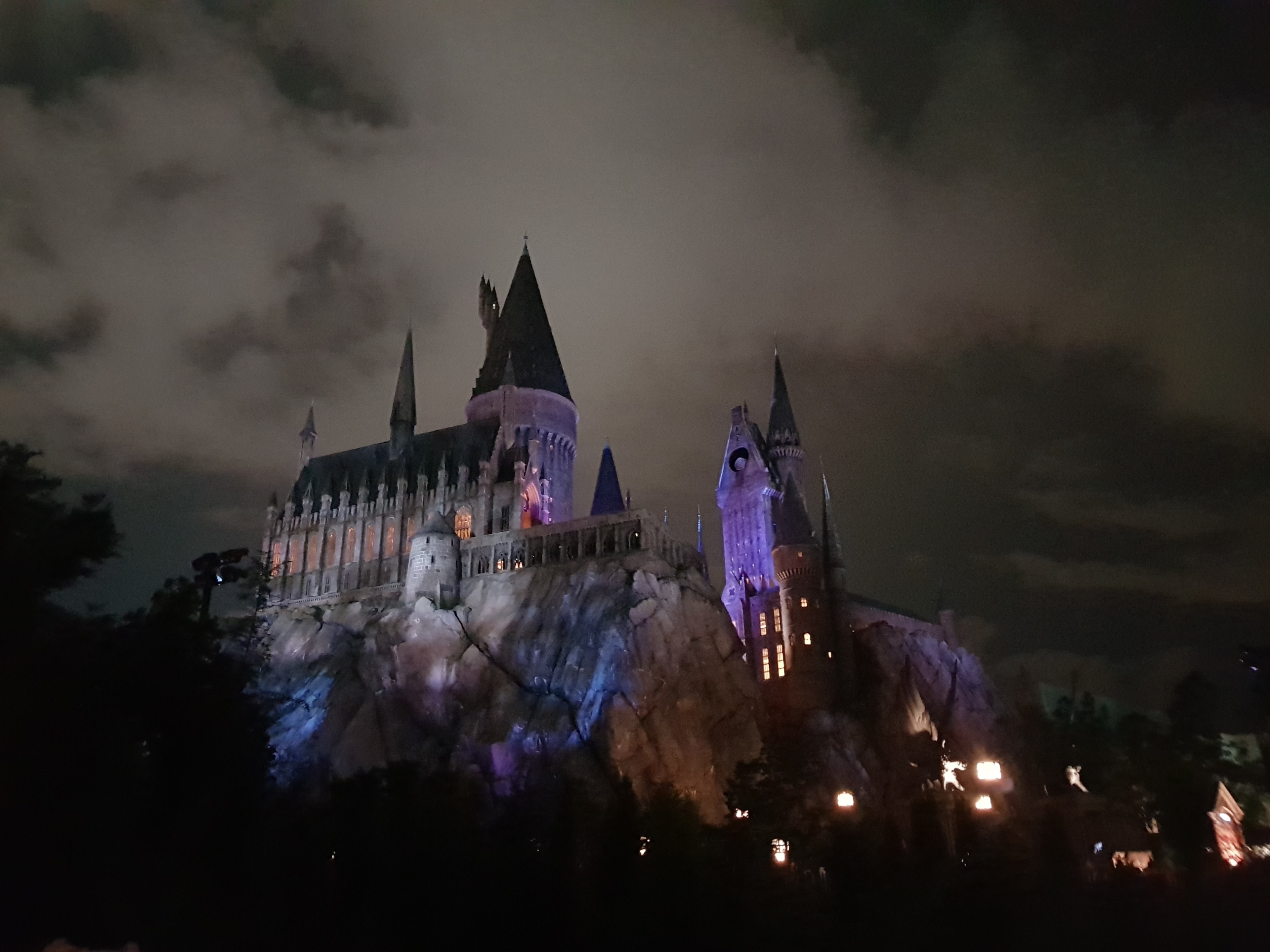 To wind down in the evening, grab a full-service meal at Mythos Restaurant for an experience that feels straight out of a mythology book.
With scrumptious Mediterranean, Asian, and American cuisine available, dinner plans at Mythos perfectly capture the fun and excitement of a well-spent day so far.
Before heading home, here are a few other things to do and places to visit during the evening:
Poseidon's Fury
Triwizard Spirit Rally
Frog Choir
And if you're lucky, you might even glimpse The Nighttime Lights At Hogwarts Castle!
If you're still up for it, you can also spend the rest of the evening exploring different shops scattered throughout the theme park such as a wand or comic book shop– and you can even get a psychic reading while you're at it!
The Bottom Line
With so many exciting rides, attractions, shows, and even shopping options for you to experience, your day at Universal's Islands of Adventure is sure to be memorable.
Looking for a place where magic, monsters, and myths collide? Universal's Islands of Adventure awaits!
More about our TFVG Author