Are you planning a trip to Disney World soon? Do you, or someone you're traveling with, love Belle from Beauty and the Beast? If so, no doubt you'll want to make plans during your trip to see Belle.
There are several ways to see Belle during your stay, be it a show, a meet, and greet, or a lunch. However you meet her, we're sure it will be magical.
Cinderella's Royal Table Princess Meals
Where: Magic Kingdom
When: Breakfast, Lunch, and Dinner
This magical experience has a rotating cast of princesses that move between the tables and talk to guests during the meal. The only princess during this event that is always there is Cinderella. Cinderella, of course, invites a few of her princess friends. Sometimes Belle is in the lineup of princesses at the dining experience. Sometimes she is not. If someone in your party loves Disney Princesses, this can be an excellent experience.
The meal does participate in the Disney Dining Plus package. Every participant will need two table-service credits per person to be seated. This experience is almost always booked to max capacity, so booking well ahead of time is strongly encouraged to ensure you get a seat. You can also pay for your meal when you book or pay on the day with a Disney Dining Plan.
Enchanted Tales with Belle
Where: Magic Kingdom
When: Currently unavailable
This experience starts in Belle and Maurice's cottage. You'll begin with a story of Belle and Maurice's life together before the house seems to transform into the Beast's castle before your eyes. You'll meet a few famous characters from the story, such as the wardrobe.
The second aspect of this experience is the meet and greet with Belle herself. If you're going to meet Belle, this is the best way to do it. Unfortunately, this attraction is currently unavailable, but we hope it will be up and running soon.
Due to the attraction's personal nature, the line moves slowly. You can expect lines to grow into the day. If you don't want to wait for hours, we suggest going early in the day once the attraction is up and running again.
France Pavilion
Where: Epcot
When: Usually appears around 11 AM, 12 PM, 1 PM, 2:50 PM, 3:50 PM, and 4:50 PM
Belle is known to make regular appearances in the France Pavilion of Epcot. These appearances usually last for about 30 to 40 minutes. Belle will usually have a meet and greet at these times. If you're interested in the meet and greet, it is recommended that you try to line up early. The lines can get long around the time she's due to appear.
The cost of this attraction is included with your ticket.
Beauty and the Beast Sing-Along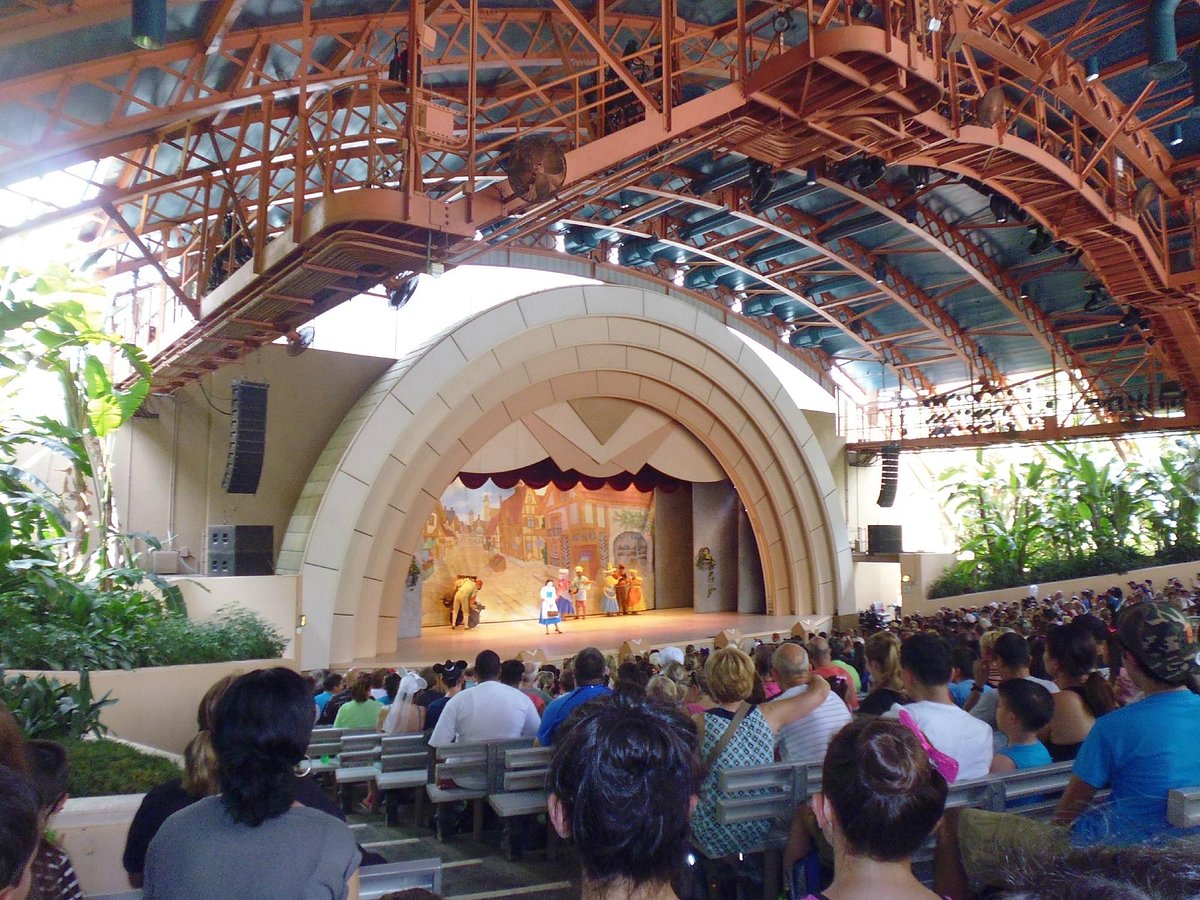 Where: Epcot
When: All day
Another attraction in the France Pavilion is this film, where you get to sing along with Belle and Beast in the most iconic parts of their movie.
The attraction is just 15 minutes long and is set in a French-styled cinema. It is the perfect place to sit down for a few minutes and sing along with the iconic music.
Festival of Fantasy Parade
Where: Magic Kingdom
When: 3:00 PM
This parade runs on most days at 3:00 PM. There might be a slight change in the time depending on factors like the weather or time of year. Belle and the Beast are almost always on one of the floats.
If there are many characters you are hoping to see, this is the easiest way to catch most of them in one go. Plus, if you're spending a few days at the park, you can see the parade again and again.
Princess Storybook Dining
Where: Epcot
When: Breakfast, Lunch, Dinner
Like Cinderella's mealtime, this Storybook dining experience has four princesses who will be making their way through the dining room during the experience. While Belle is never inside the restaurant, she can often be found just outside as a photo opportunity for guests.
Like Cinderella's experience, we recommend that you book your table ahead. Like most attractions at Disney, reservations fill up fast, so if you want a seat, you need to book as soon as possible.
You can find this experience in the Akershus Royal Banquet Hall in the Norway Pavilion in Epcot.
Opening Show of Magic Kingdom
Where: Magic Kingdom
When: 5 minutes before opening
This short show happens just before the park's official opening every morning. It is started by Mickey Mouse, who several fellow Disney characters, including Belle, accompany. The cast will all wave to welcome the guests, while pyrotechnics give the event the feeling of a grand opening.
Beauty and the Beast, Live on Stage
Where: Disney's Hollywood Studios
When: Several times daily
This short Broadway-style performance tells Belle's story in live action. It's 30 minutes long but packs plenty of music and magic into its version of Belle's tale.
The times change, so check the Times Guide during your visit to find the next show's exact time. The show price is included with your parking ticket.
Fantasmic!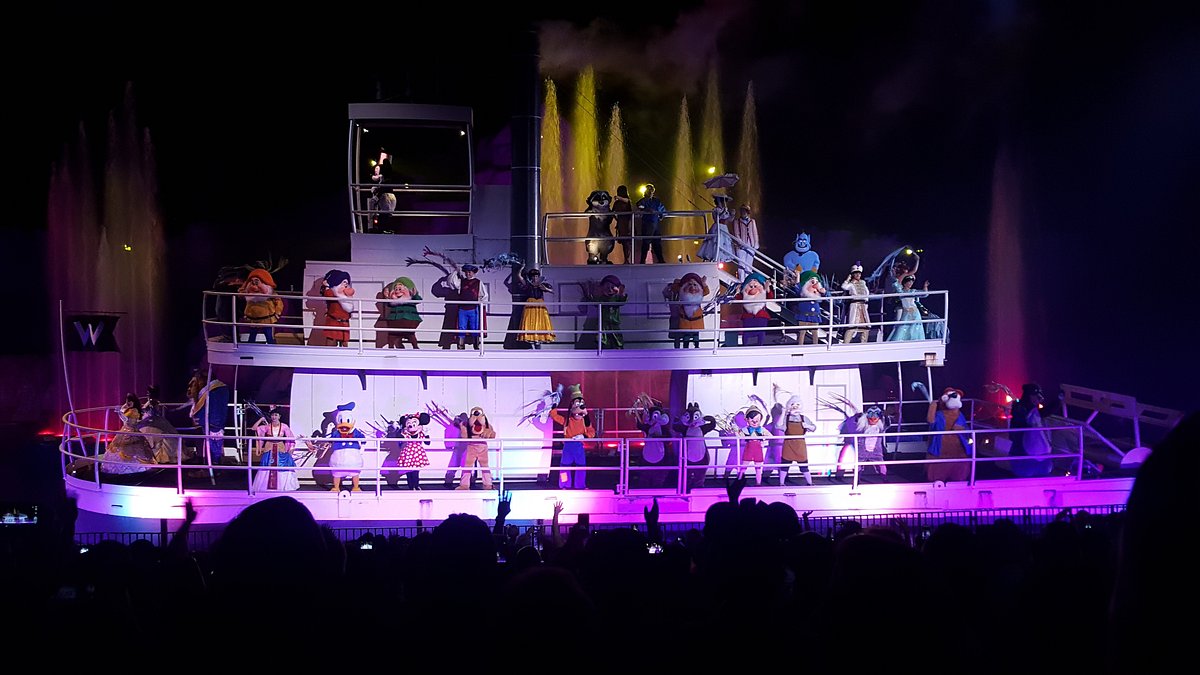 Where: Disney's Hollywood Studios
When: Evenings
This nighttime show is stunning with pyrotechnics, stunts, music, and magic. The show happens nearly every night at the theater on Sunset Boulevard. The show features Mickey Mouse and characters from many other famous Disney stories like Beauty and the Beast, Aladdin, The Little Mermaid, and Mulan.
The theater does have water at the front of the stage, so guests sitting in the very front rows have a chance of getting wet.
Conclusion
We hope your next Disney World trip is entirely magical, and you get to meet Belle and all your other favorite characters. For attractions like dining experiences, book ahead to reserve your seat. Try to get there early for everything to avoid the big lines.
Check out The Family Vacation Guide for other tips and tricks for planning your next vacation.
More about our TFVG Author