Sheriff Woody of Toy Story is a favorite among young and old. He is a witty, courageous, and devoted cowboy sheriff, the best friend any toy could ever want.
If meeting Woody is on your must-do list during your next visit to the Walt Disney World theme park in Florida, then you have to keep reading.
We will help you find the best locations to meet the heroic cowboy and offer some awesome tips on making the moment as exhilarating as having "a snake in your boots."
Where to Meet Woody
To meet with a character, you don't have to wish upon a star; Disney makes these experiences simple.
There are specific places and times when characters arrive to meet and greet everyone. Sometimes you might catch your favorite character wandering around the parks.
However, here are the locations where you will be able to meet Woody.
Entrance to Toy Story Mania (Hollywood Studios)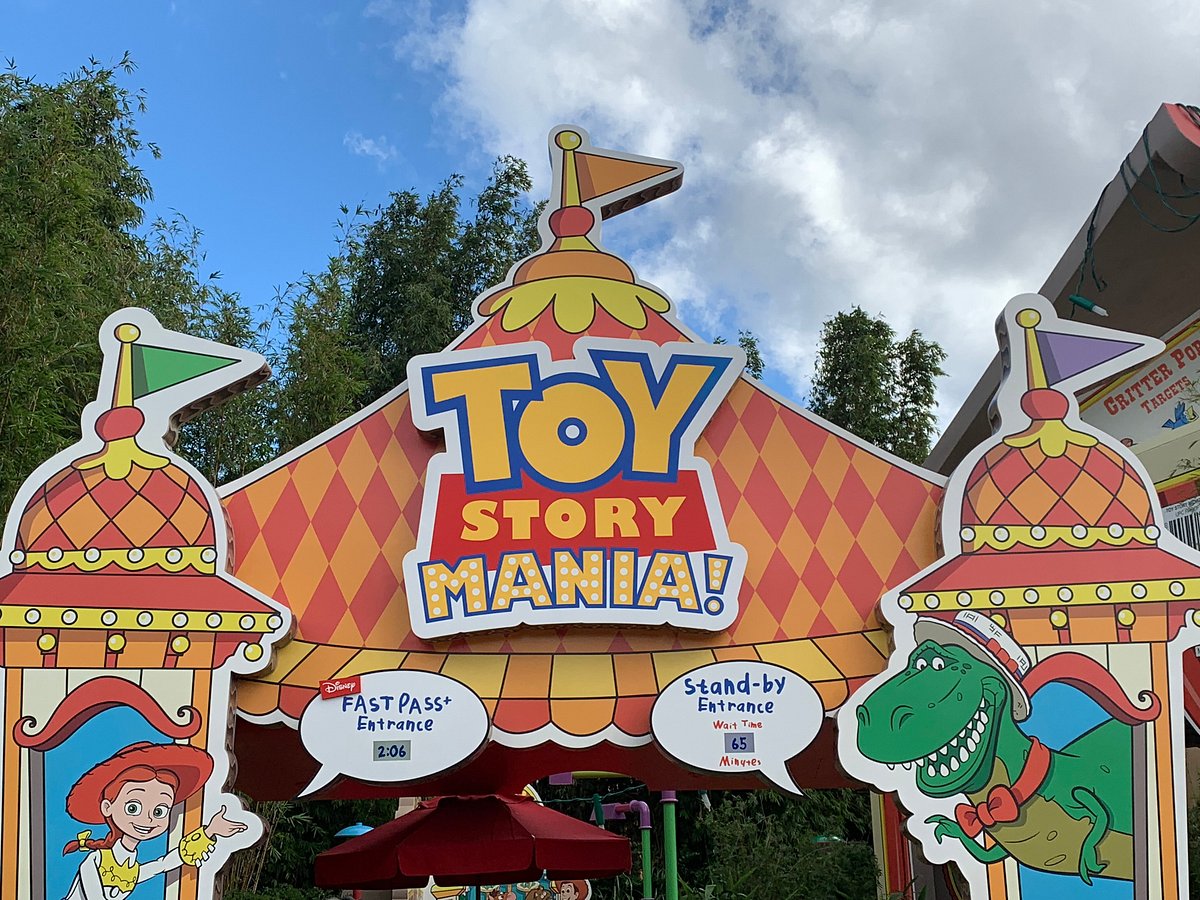 The most accessible place for your little buckaroos to meet up with their favorite fantastical cowboy is outside the Toy Story Mania entrance in Disney's Hollywood Studios.
Toy Story Land is one of the best-themed sites in all of the Disney resorts, and if you are a fan of Woody, you will find all kinds of hidden Disney magic touches representing the swell cowboy. Be mindful that this meets and greet is at an outdoor spot, so rough or stormy weather might influence whether the toys can come out to play at a specific time.
Frontierland (Magic Kingdom)
Another fabulously themed site to meet up with the wild west toy Woody is in Disney's Magic Kingdom.
Located in Frontierland, at the back of the park, where you will find two of the three iconic Magic Kingdom mountain rides-Splash Mountain and Big Thunder Mountain, Woody meets his favorite toys between the two.
Nestled behind the two rides is an entrance to the Walt Disney World Railroad Frontierland Station, and Woody likes to hang his cowboy hat there to take pictures and sign autographs.
Other Places to See Woody
If your cowpokes cannot get enough of the incredible Sheriff Woody, there are other places where you can also catch a peek of the super sheriff.
Toy Story Land (Hollywood Studios)
Toy Story Land offers one of the best and not-to-be-missed locations to snap a picture with Woody. And not just any Woody, a Woody that stands almost 20ft high.
You will discover this enormous statue and photo spot at the front entrance to Toy Story Land across from Toy Story Mania.
If you listen closely, you will hear Woody calling out some of his famous phrases as he greets all the new toys coming into Toy Story Land.
Toy Story Mania (Hollywood Studios)
You will also catch several peeks of Woody and many of the other toys from Toy Story in the ride Toy Story Mania.
The ride is an indoor interactive ride where guests wear 3D glasses and compete in mini competitions throughout the rides, such as the Green Army Men Shoot Camp and Woody's Rootin' Tootin' Shootin' Gallery.
Woody and his friends keep score and cheer you on throughout the games.
Special Events
During the holiday season, Disney World offers special events where you can get a chance to meet Woody dressed up for the occasion.
During the Very Merry Christmas celebrations, you will find Woody dressed in his best holiday attire. He sports a cute green scarf, a festive holiday-themed vest, and even a candy cane in his holster. He even dons some holly on his cowboy. Adorable!!
Parades
Woody and his friends are very popular throughout the Disney franchise and tend to appear in many parades and character cavalcades at the parks.
You can catch Woody dancing up a storm on a float in the Move It! Shake it! Dance and Play it Street Party Parade that makes its way through the Magic Kingdom.
Tips for Meeting Woody
Below are some helpful tips to help your tenderfoots shout YeeHaw at their meeting with Woody.
Embrace the My Disney Experience (MDE) and Genie+
Disney offers the MDE app to provide you with bunches of information. The app can locate character meet-and-greet spots and provide parade times and wait times for rides and character encounters.
Speaking of wait times, you can utilize the Genie+ add-on with the MDE app to schedule the best time for you to meet and greet Woody or other characters or ride your favorite rides.
Much like the FastPass selections of days gone by, these two Disney processes help to make your park day as chilled and Aces-High as possible.
Purchase the Memory Maker
One of Disney's best add-on purchases is the Memory Maker. It is easy to locate the Disney photographers that take photos for the Memory Maker because they wear a special vest.
All of the photographers at the meet and greet are Memory Maker photographers. Simply have your pictures taken, and then the photographer will scan your magic band.
And before you can say, "Ride Like The Wind, Bullseye!" your pictures will appear on your MDE app. You can download them directly to your phone from the app.
Questions to Ask Woody
Meeting the striking Sheriff is entertaining, but you can make the experience even more memorable by asking a few pointed questions. Be sure to ask Woody:
Where is Bulls Eye?
Do you have Andy on the bottom of your boot?
Have you seen Jessie (or Buzz) lately?
Act startled and tell Woody that there's a snake in his boot
These encounters are a great time to have purchased the Memory Maker. The photographers will capture all the impromptu and genuine interactions you will cherish forever.
Keep in Mind While Waiting to Meet Woody
Remember that this experience is as meaningful to you as it is to everyone else in line. Sometimes lines can be long, and there is no denying that can be frustrating.
Keep in mind that the characters need to take a break just as much as your gauchos do- stay calm if the characters leave for a few minutes. They will return after they have visited the waterhole.
Also, remember that cast members are people too. Never take your frustrations out on them; they try very hard to make the day magical and memorable for everyone in the park.
Final Thoughts for Meeting Woody
Woody and his band of Toy Story Toys are a popular meet and greet for young and old cowpokes. Woody's giddy antics and gentle spirit bring a smile to everyone's face.
Be sure to follow these tips and tricks to have the most incredible magical experience you can have with Woody.
More about our TFVG Author