Kauai is the hidden gem of Hawaii. And with nicknames like 'the Garden Island' or 'the Garden Isle,' there's no wonder what it's known for. Teeming with lush greenery, jaw-dropping landscapes, and tons of incredible sandy beaches, Kauai is the ideal destination for families.
But when you're traveling with children, it's hard to plan an itinerary for a family and budget-friendly holiday. Luckily, if you're looking for free things to do in Kauai, there are plenty of attractions, excursions, and activities to keep you entertained. From beaches and trails to arty events and cultural expositions, Kauai really has it all!
Top 20 Free Things To Do In Kauai
Hawaii is one of the most gorgeous destinations on earth. So it seems a shame to let something like a budget weigh you down.
While traveling can be expensive, the easiest way to keep your spending low is to find the best free things to do when you're on vacation. And you don't need to worry about where to start!
We've listed our top twenty favorite (gratis) things to do in Kauai to help make holiday planning easier and give you some inspiration for your next family vacation. Some of these activities are so incredible that it feels like you should be paying to experience them!
1. Take a beach trip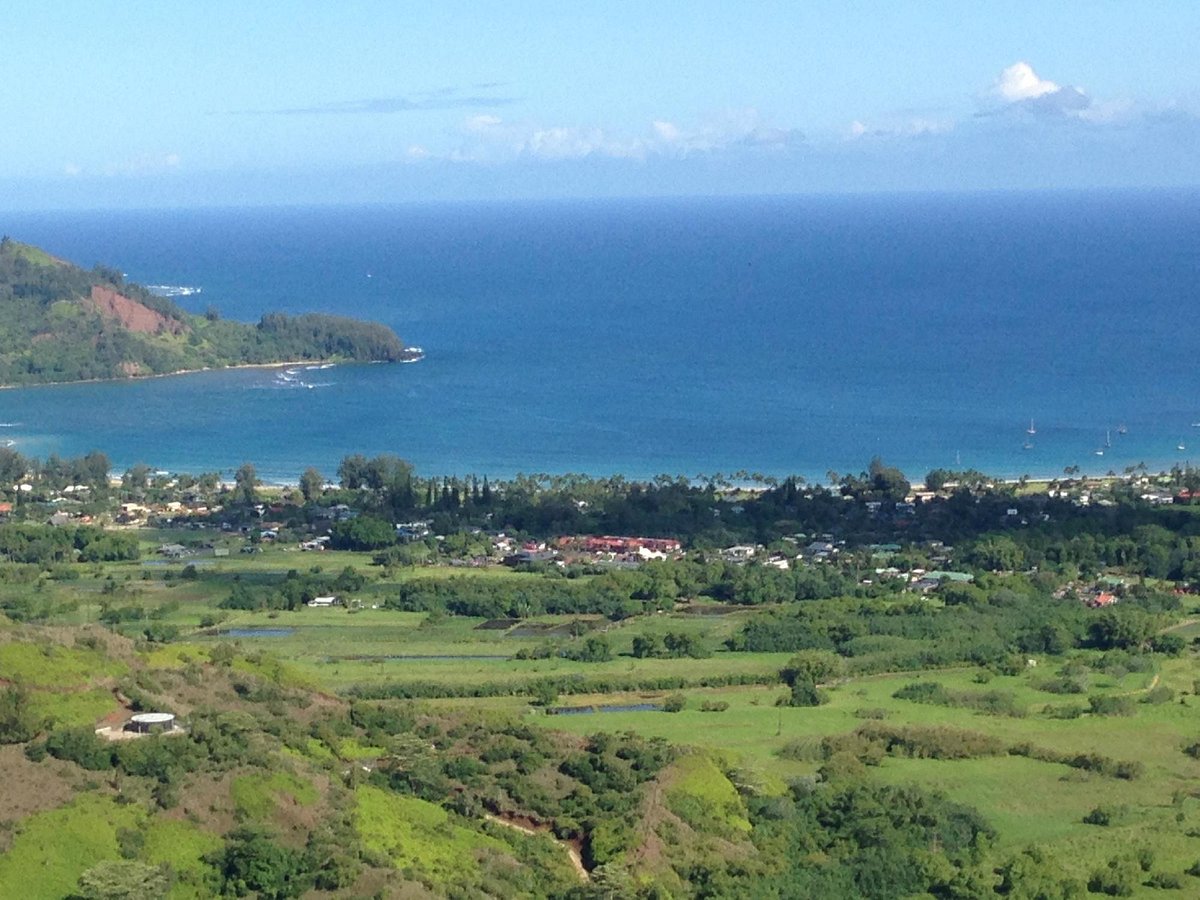 Hawaii is known for being one of the best destinations for beach lovers. So it should come as no surprise that one of the best outdoor activities in Kauai is a day trip to the beach. Plus, it's completely free!
There are beautiful beaches along the North shore and even more along Kauai's South shore. And there's no doubt you've already heard about Hanalei Bay and Poipu beach. No matter where you're staying, you'll find somewhere to enjoy endless hours of beach fun!
Our favorite beaches along the North shore include:
Tunnels beach – the perfect spot for snorkeling
Ke'e beach – for a tranquil and relaxing experience
Hanalei Bay (Hanalei beach park) – Hanalei Bay is the most popular North shore beach in Kauai
When you're closer to the South shore, be sure to check out these incredible beaches:
Shipwreck beach – Shipwreck beach is a favorite among daredevils who are brave enough to jump from Makawehi Point
Poipu beach park – Poipu beach park is the ideal beach for spotting tropical fish
2. Wailua River State Park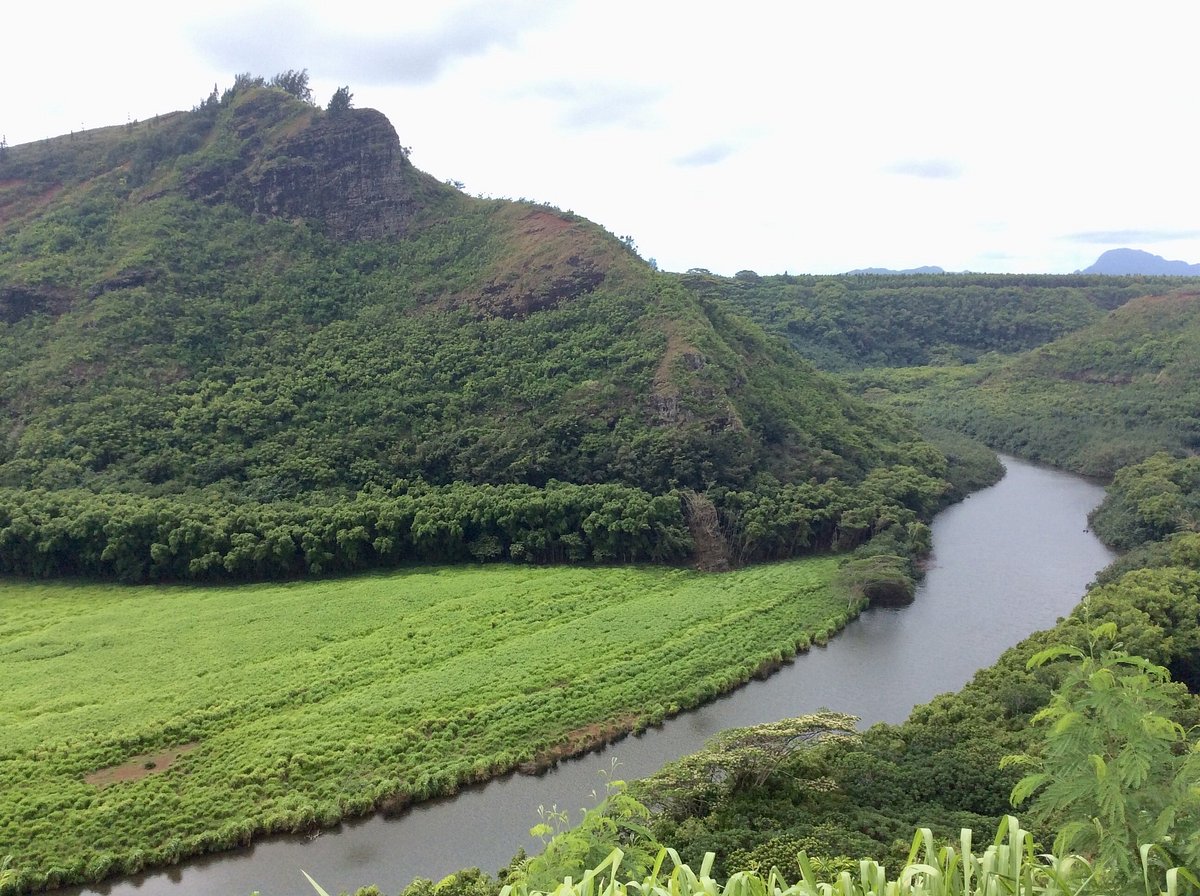 With a rich history, plenty of sightseeing, and breathtaking views, Wailua River State Park is one of the most beautiful parks in all of Hawaii. Admission to the park is completely free, and there are several picnic spots where you can sit back and relax with your family.
Families can easily spend a few hours in the park, so you may want to stop off at one of the concession stands to grab a snack for the little ones. And while admission to the park is free, you can always take a paid boat tour down the river to Fern Grotto. There's also a gift shop full of trinkets if you want to take home a souvenir of your trip!
3. Kauai Coffee Company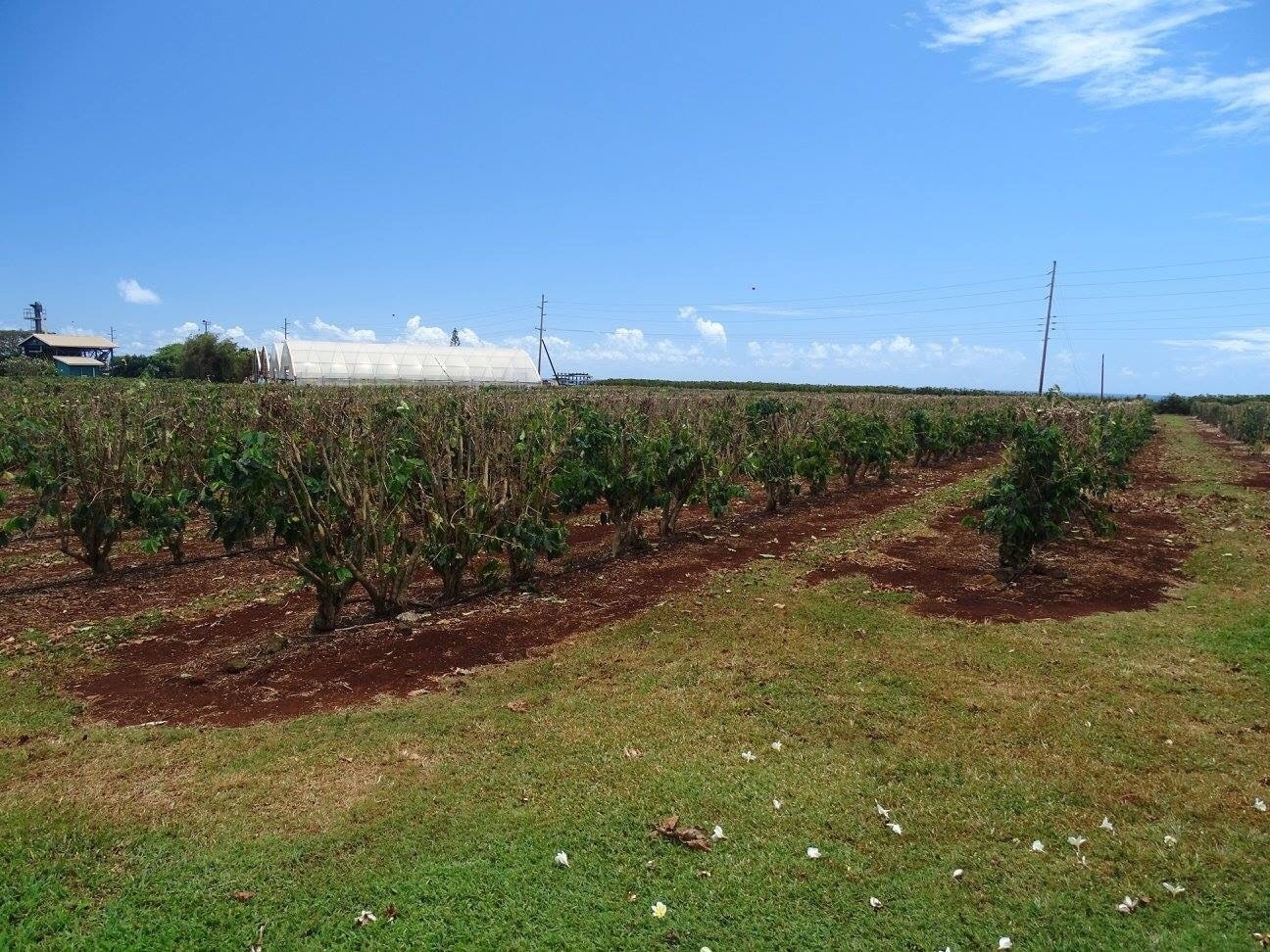 If you're in Kauai, why not take a trip to Kauai Coffee estate for a free self-guided walking tour? When you're taking the tour, you'll learn more about the estate itself (it's the biggest coffee farm in the United States!), the coffee varieties they grow, the farming process, and how they roast their beans.
The farm is open to the public daily, so it's perfect for a spontaneous day trip if you're in the area. You can find Kauai Coffee off Highway 50, just outside of Poipu.
If you're not keeping to a strict budget, a few activities also charge a small fee on the farm. The self-guided tours are totally free, but you can pay for a personalized tour if you're a coffee buff! And when the tour is over, you can hop on over to the main building for a paid coffee tasting.
4. Poipu Shopping Village
The Poipu Shopping Village is a great spot to take a load off and peruse the boutiques and gift shops that line walkways. You can also grab some much-needed grub after a long day at Poipu beach. But if you're looking for free entertainment, you'll want to pay the Village a visit on Monday or Thursday evenings.
Every Monday and Thursday at 5 PM, the Village comes alive with the sound of live Hawaiian music, fire dancers, and free hula shows that will keep you entertained throughout the evening. It's a great way to end your day or start a fun-filled evening. We guarantee you'll be swaying your hips and tapping your feet along with the music!
5. Spouting Horn Park
On the South shore of Kauai is the magnificent Spouting Horn. This natural blowhole pushes bursts of water around twenty to fifty feet in the air and is truly a sight to behold! You'll want to grab your cameras (and spare clothes) if you're taking a trip to go and see the home of Kaikapu – the legendary lizard who makes his home below the Horn.
The kids will love hearing stories of the old Hawaiian legend. And, if they listen carefully, they can hear the roars of Kaikapu every time the water rushes up.
Spouting Horn is close to the Poipu beaches and Old Koloa, so it's definitely worth a visit if you're nearby. Prepare to get wet, though! It may be a good idea to bring along some towels or dry clothes if you're getting close enough to grab a few snapshots for your scrapbook.
6. Hanapepe Art Galleries
Hanapepe Town is the place to be on Friday evenings. While it's usually an unassuming spot, you'll want to add Hanapepe Art Night to your itinerary for an unforgettable night out on the town. Every Friday, the town's art galleries are open to locals and tourists alike, and you can browse the local art – free of charge!
The streets are also lined with vendors, artists, artisans, and entertainers, and there's never a dull moment during these open art events. Although you may not need to spend money to enjoy your evening, you may want to bring your wallet if something fun catches your eye.
The kids will also love the unique sights and sounds of the Hawaiian culture. So you can enjoy the event as a couple or a family!
7. Coconut Marketplace
If you're looking to get a taste of everything Kauai offers while still enjoying family-friendly outings, you can find the Coconut Marketplace along the Coconut Coast. This open-air marketplace has everything you could want in an exciting excursion, from local crafts and art to delicious Hawaiian drinks and delicacies.
Of course, browsing the marketplace is free. But that's not all you'll find to excite and delight you! There are usually live events with local musicians and dancers that are free to watch.
If you do happen to buy something to nibble while you enjoy the entertainment, most vendors sell reasonably priced food. Alternatively, you can bring your own snacks and just stay for the show!
8. The National Tropical Botanical Garden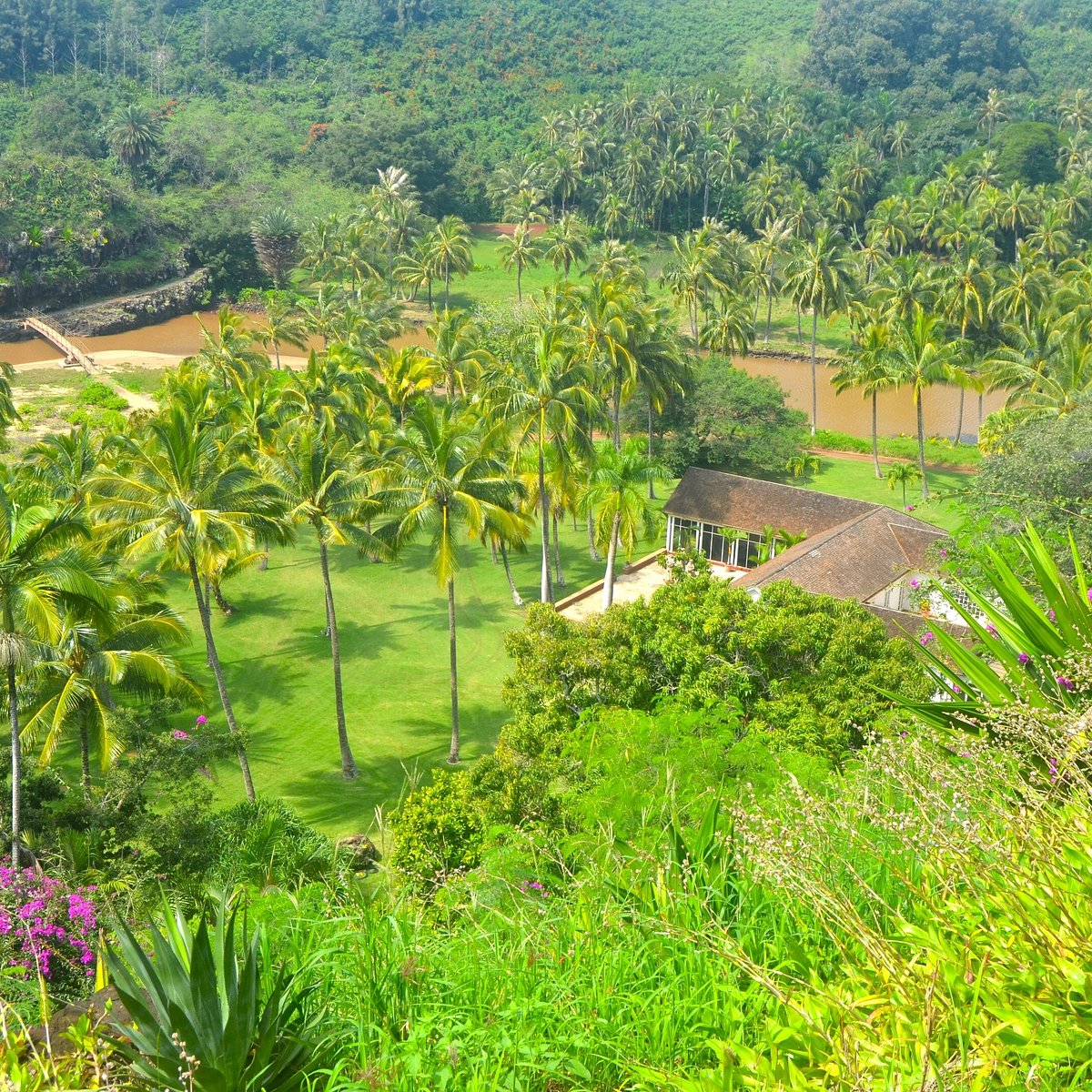 The National Tropical Botanical Garden is one of the most beautiful places to visit on Kauai. Consisting of multiple botanical gardens, there are typically various free activities for families to enjoy at one of their locations. While the gardens require a small entrance fee, they host free movie nights, educational expositions, and markets every week.
You'll need to keep tabs on the current events on the Botanical Garden's website to catch the latest free activities. If you're lucky enough to be visiting during the festive season, we'd also recommend paying a visit to one of the Holiday market events. There's always something for the whole family to enjoy!
9. Old Koloa Town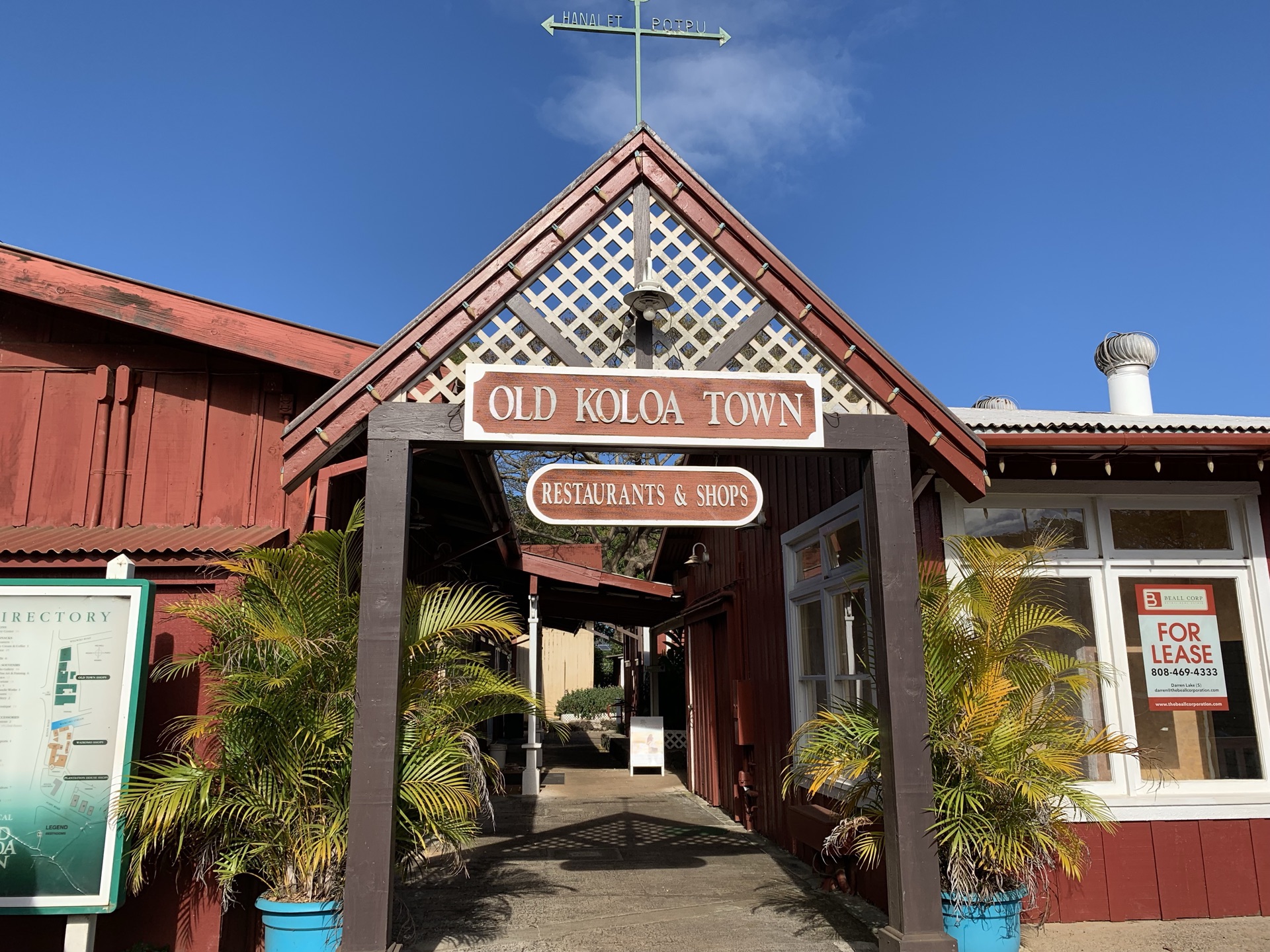 Old Koloa Town is a hotspot for fun activities. While the town is beautiful enough on its own for a fun family trip, it's also host to one of the biggest events in Kauai on the first Saturday of every month. So check your calendars and head on over to enjoy a festival full of rich culture and spectacular entertainment!
With live music, Hawaiian dancers, tons of great food, and plenty of local arts and crafts to peruse, you and your family will find something exciting to draw you in.
The festival isn't just for tourists! Plenty of locals gather in Old Koloa to enjoy the event, giving you a chance to experience the culture on a whole new level.
10. Maha'ulepu Heritage Trail Hiking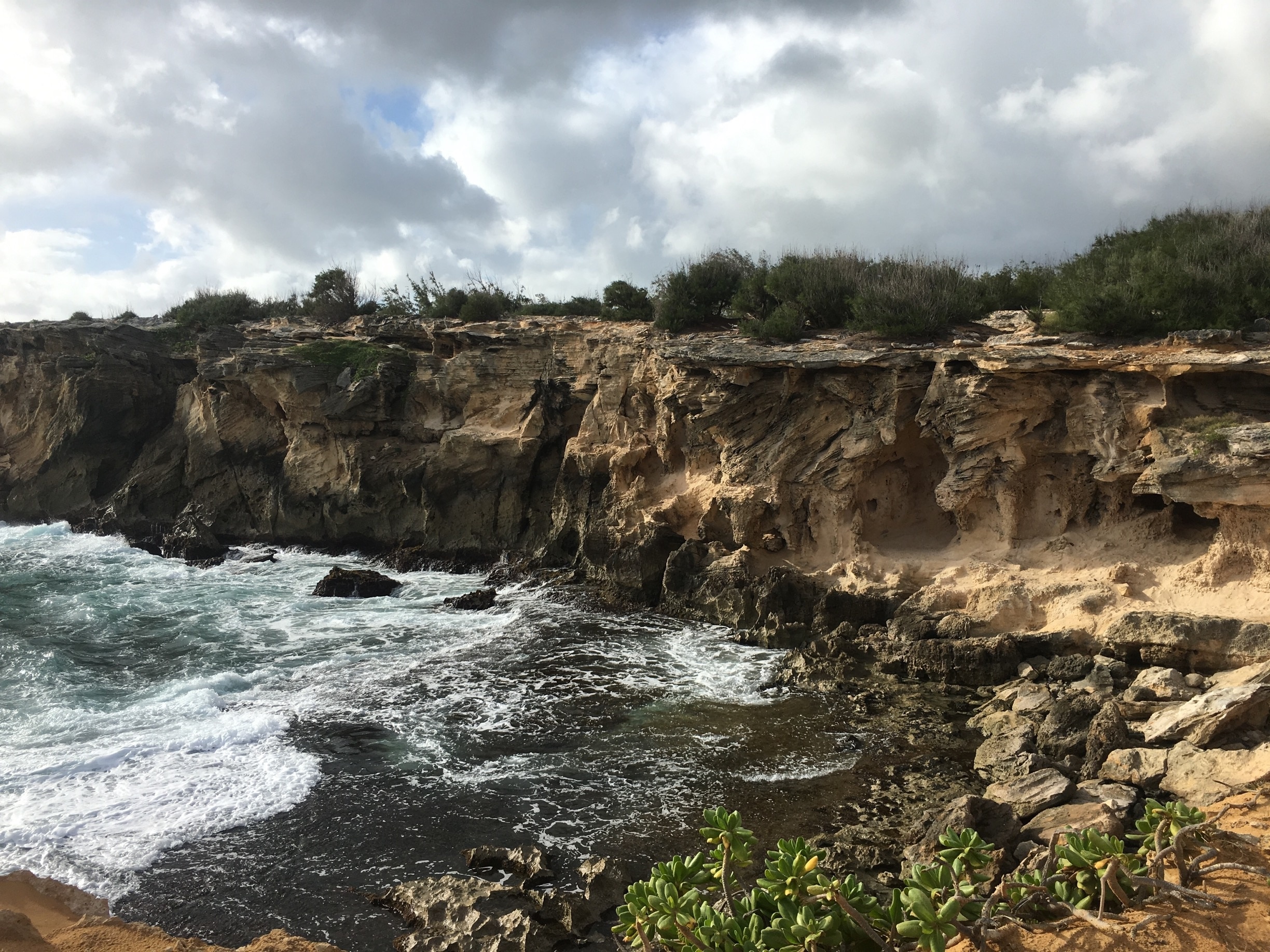 Along the coastline of Shipwreck beach lies the Maha'ulepu Heritage Trail. Perfect for a family hike, the 3.7-mile trail is easy enough for younger children and novice hikers.
While you're enjoying the sights, you'll encounter lava formations and sea cliffs that give you a great view of the coast. So be sure to pack your camera for some unforgettable holiday snaps!
If you're hiking the trail during winter, keep your eyes peeled for a glimpse at some of the local marine life. You'll notice tons of tropical fish. And you may even be lucky enough to spot whales or sea turtles! At the trail's end, you'll reach Mahaulepu beach, which is a great spot for catching some sun (and your breath!).
11. Makauwahi Cave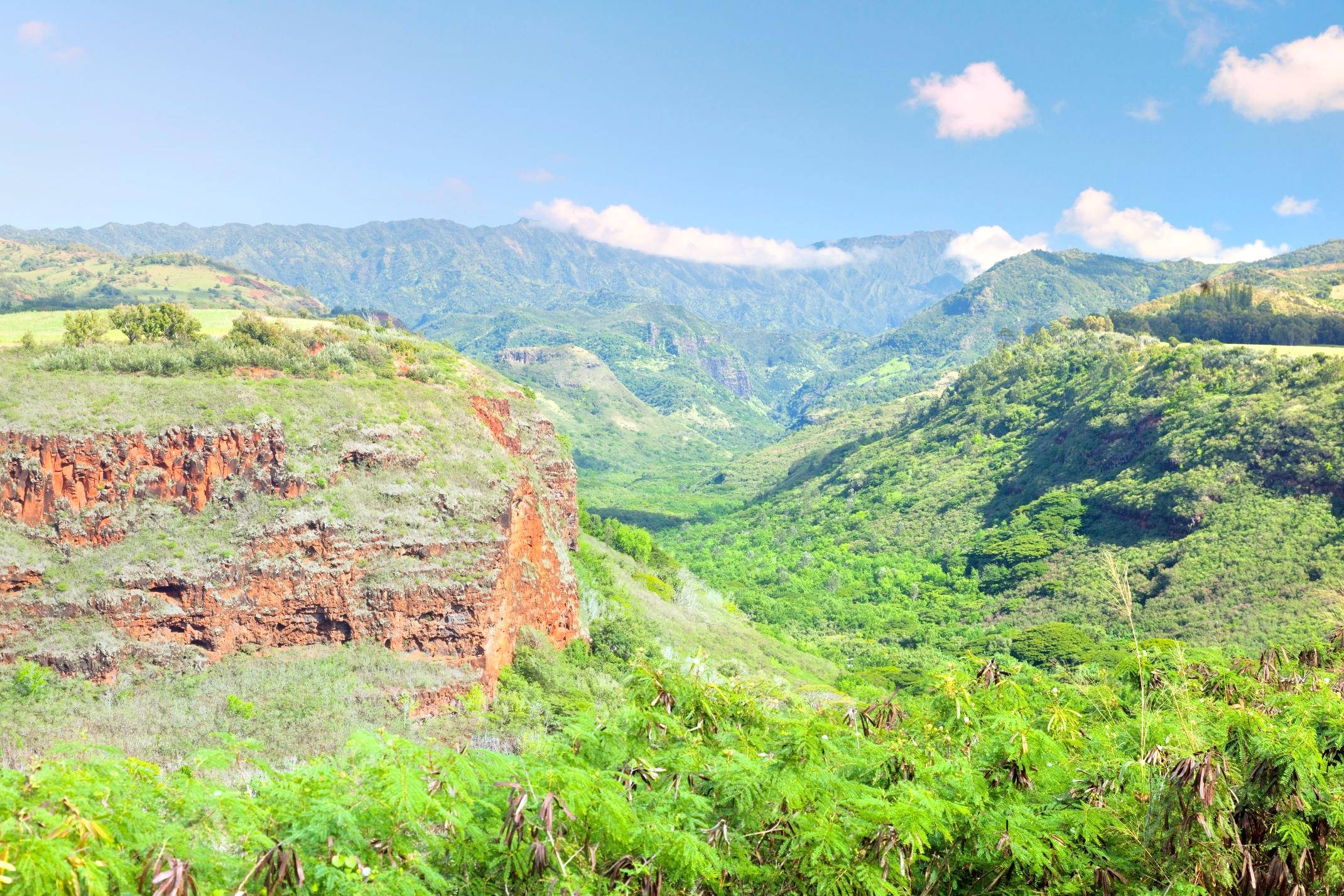 Okay, so technically, Makauwahi Cave can be found along the Heritage Trail. But we've added it as a separate free activity on this list because it's a great spot to hang out and take pictures, even if you're not planning to tackle the hiking trails! The huge cave is made from limestone and is credited as the biggest cave in Hawaii.
However, you'll need to tap into your inner adventure-seeker if you want to access this cave! To get into the cave, you'll need to crawl through the natural entrance. Luckily, there are free tours of the cave, so you can rely on your guide to show you the way. It's important to note that the trip is around two miles, so it may not be suitable for smaller children.
12. Waimea Canyon State Park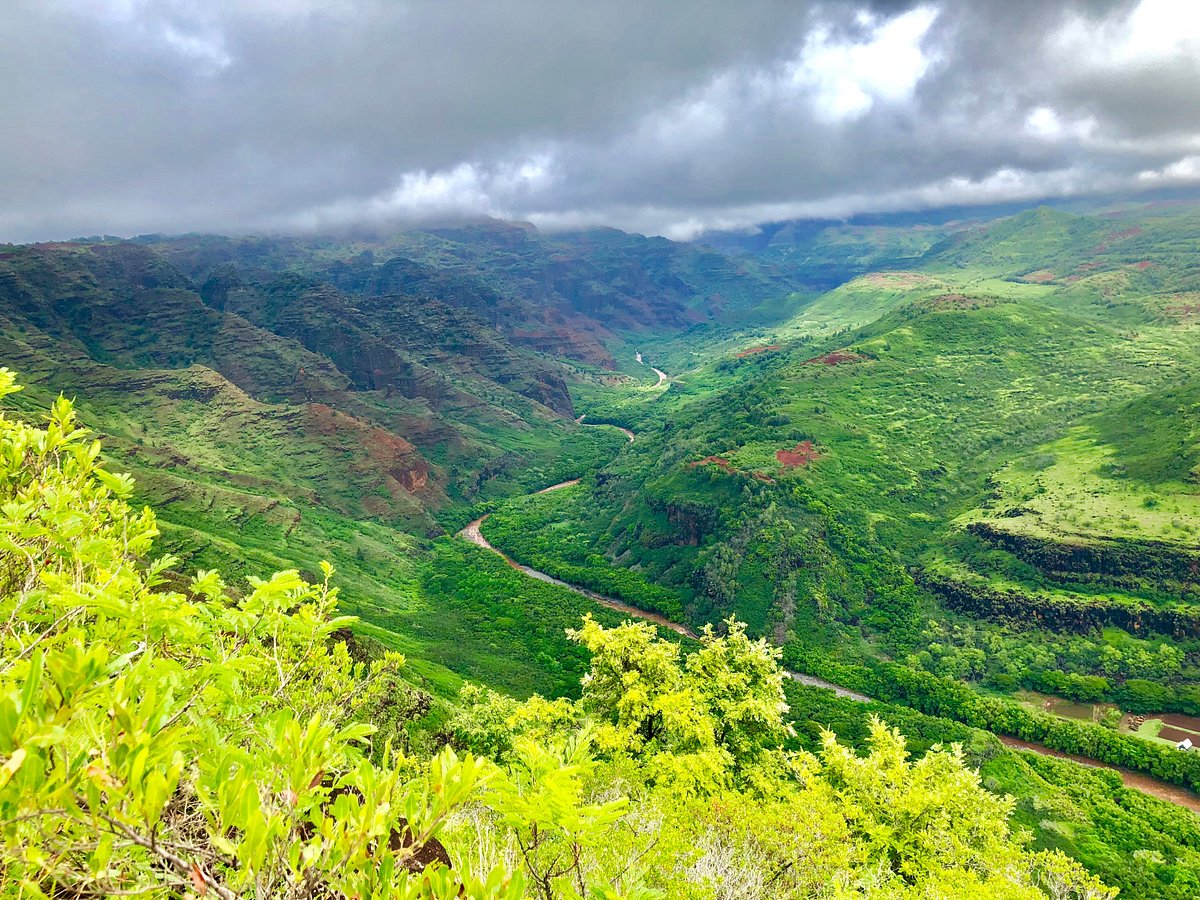 Ever heard of the 'Grand Canyon' of Hawaii? Well, now you have! The Waimea Canyon isn't quite on the same scale as one of the world's seven wonders. But it is worth a trip to the state park to see it in all its magnificence! Don't let its size fool you, either – the Canyon is around fourteen miles long and 3,600 feet deep!
Entrance to see the Waimea Canyon is totally free. However, there is a small parking fee for families that want to stop and get a closer look. Still, the fee is negligible for the incredible experience (and perfect holiday pics) you'll get.
13. Hoopii Falls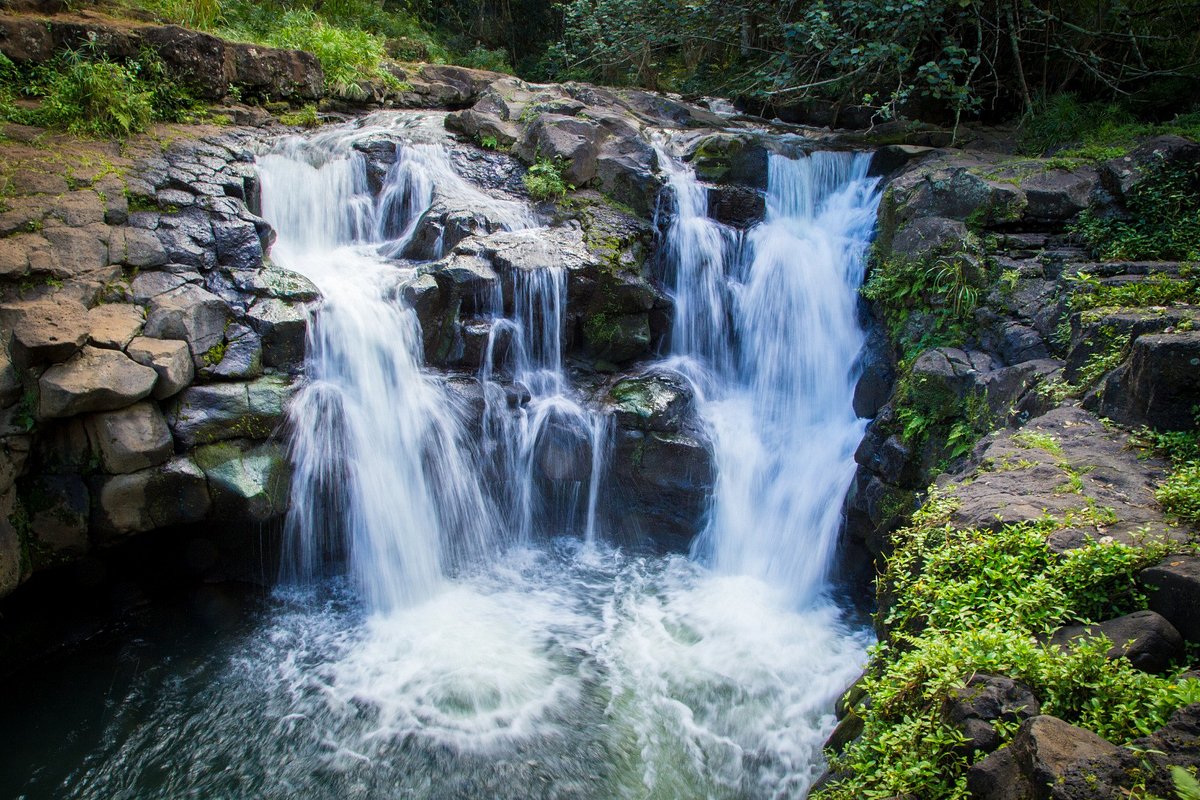 Welcome to Jurassic Park! Okay, so Hoopii Falls isn't nearly as open or as vast as the fictional prehistoric park, but they are the iconic waterfalls seen in the Jurassic Park movie. So if you're a fan, a movie buff, or just a nature lover, this is the perfect excursion for you! You'll find Hoopii Falls along 1.2-mile-long hiking trails along the Kapa'a stream.
If you're traveling as a family with small children, it's important to keep an eye on your little ones! The trail is actually situated on private property, so you'll need to stick to the beaten path on your way up to the Falls.
It's almost impossible to describe the natural beauty of the Falls. But it's a must for anyone looking for free things to do in Kauai that they won't find anywhere else in the world!
14. Kauai Culinary Market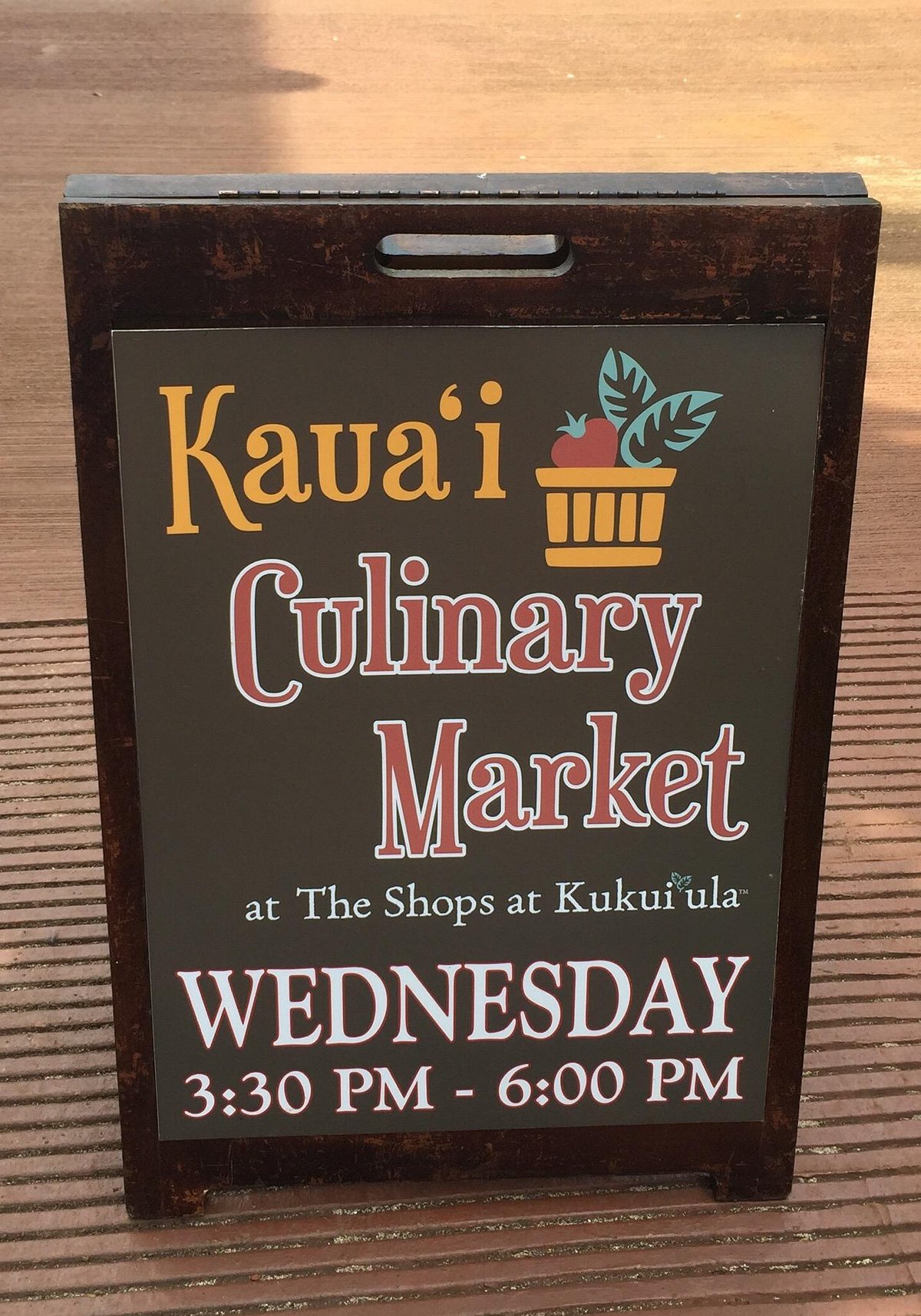 The Culinary Market is the place to be for any foodie! It's also a great addition to other free Kauai activities like window shopping at the Shops at Kukuiula and taking in a culinary demonstration among the many food stalls.
When you're walking through the stalls, you can enjoy the smells and sights of some of Kauai's most-loved local cuisine. It's also the ideal spot to spark a conversation with one of the locals to learn more about their favorite dishes, secret spots around the island, and much more!
Don't forget to indulge in any free food samples you find. You may just come across your new favorite delicacy!
15. Hanapepe Swinging Bridge
If you're near Hanapepe, you need to add the Swinging Bridge to your to-do list. The bridge is suspended above a tranquil river – but the journey across seems much more treacherous than it actually is. When you're marveling at the bridge, you may even see the locals encouraging each other to run over it, which makes for some entertaining side-lines fun.
While most free things around Kauai have to do with nature or markets, this activity is for the adrenaline junkies! It's also a fantastic activity to do with kids who will surely love the thrill of stepping over the infamous bridge.
It's important to note that this activity is better suited to older children unless you only plan to snap some pictures.
16. Kilauea Lighthouse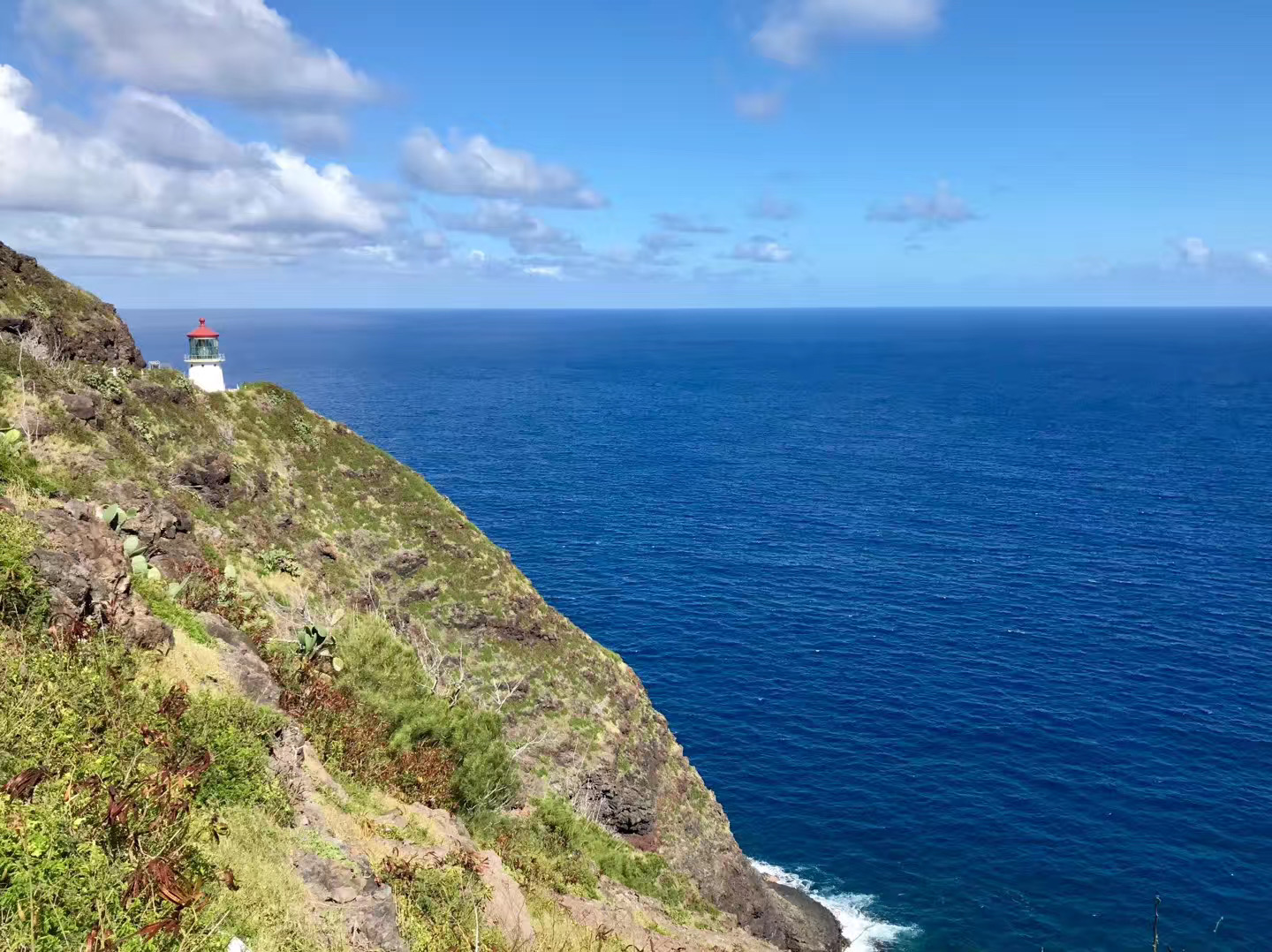 Kilauea Point National Wildlife Refuge is one of the best day trips to take if you want to see some local wildlife. Marked by the gorgeous Kilauea Lighthouse, the Refuge typically charges a reservation and day pass fee for children aged sixteen and up. However, if you visit the Kilauea Lighthouse website, you can find certain days on which entrance is free!
If you're traveling on a budget, an excursion to the Lighthouse on an entrance-free day is a must. It allows you to see the sights, take some precious vacation pictures, and enjoy some of the most beautiful wildlife without the costly fees that most other attractions have.
Keep your eyes peeled for Humpback whales, Green sea turtles, Red-footed booby, and Hawaiian Monk seals!
17. Kauai Hindu Monastery
Located in Kapa'a, Kauai's Hindu Monastery is on our list of the island's top free things to do. While the temple is closed to the public and requires reservations if you'd like to join their service, the grounds are free to visit daily between 9 AM and 12 PM.
Visitors can enjoy learning more about the temple's history, exploring the grounds, and meditating under the giant Banyan tree.
Before visiting, guests are encouraged to visit the Monastery's website for the recommended dress code, guidelines, and protocol. It's also recommended for families with older children.
18. Koke'e State Park Museum
The Koke'e State Park is home to the Natural History Museum, which is open to the public. While the entrance is free, the park encourages visitors to donate to the Museum or visit the gift shops and grab a couple of souvenirs to commemorate their trip.
You won't have to make reservations, either. The Museum is open daily (including major holidays), making it a fantastic spot for a spontaneous trip with your family.
All of the Museum's exhibits showcase the beauty and history of Koke'e, giving visitors a chance to immerse themselves in the local culture. There are also plans for additional exhibits, so keep an eye out for some interesting additions in the future!
19. Hike up Sleeping Giant Mountain
Sleeping Giant Mountain (known as Nounou Mountain by the locals) is a spectacular mountain range that can be found on the eastern side of Kauai. It's nestled between Kapa'a and Wailua and is one of our favorite free excursions on the island. This mountain range is the perfect find if you're looking for great hiking trails with breathtaking scenery!
For families, keep your kids entertained with the legend of how the mountain got its name. Legend has it that a Giant roamed free around the local villages many years ago. Terrified of the impact the Giant may have, the villagers gave it offerings of poi and fish. Unbeknownst to the Giant, the food was filled with rocks and stones to weigh it down.
When the Giant finished its meal, the heaviness in its stomach caused it to become sluggish and tired. So it lay down where it stood and went to sleep. To this day, the Giant remains in the same spot in an undisturbed slumber!
20. Queen's Bath
Rounding off our list of the top free things to do in Kauai is Queen's Bath. The 'Bath' is a natural pool with plenty of fish to marvel at and spectacular views. It's the idyllic spot for a quiet afternoon or to get some snapshots that will make your friends and family swoon!
The Bath is quite secluded and requires some experienced hiking before reaching it. If you're traveling with small children, it may not be safe to explore the area. Older children may also need help when crossing the rocky paths to the Bath, so it's best to undertake the journey cautiously.
It may be important to note that Queen's Bath is often closed during the winter due to hazardous weather conditions. So when you're planning your trip, be sure to check beforehand whether it's open to the public!
FAQs
What is the number one thing to do in Kauai?
The number one thing to do in Kauai would be to visit the sandy beaches and try your hand at snorkeling! The beauty of the tropical fish is sure to delight you, and the crystal-clear water is unlike anything you've ever seen.
Of course, there are plenty of other great activities and excursions in Kauai – many of which are totally free!
What is the cheapest month to go to Kauai?
The cheapest time to go to Kauai is during the winter months. Usually, there are fewer tourists, and the hotels and resorts lower their rates significantly!
Can you hike for free in Kauai?
Most hiking trails in Kauai are free to enjoy! If you're paying a visit to Waimea Canyon State Park, you may need to pay a small fee to hike the trails around the Canyon. But you can easily find plenty of free trails around the island.
More about our TFVG Author