Oahu is definitely one of the most popular Hawaiian islands to visit for tourists. The best things in life aren't always free, but (fortunately) there are many great free things to do in Oahu, Hawaii. Planning a trip to Hawaii can be quite expensive without even factoring in activities.
The prices for flights and accommodation can be astronomical, depending on which season you book for. The great news is that you don't have to break the bank to keep your kids occupied while visiting Oahu. Aside from free things to do, there are also free events that you can attend.
32 Free Things to do In Oahu
Of course, when in Oahu, some of the best free things to do will always be visiting a beach or beach park! There are many free things to do that are suitable for every family, whether your kids are quite young or a little older. It's also quite convenient to combine free things and make a whole day of it.
1. Waikiki Beach
Waikiki Beach is at the top of free things to do in Oahu for tourists. This iconic beach is in Honolulu and can get quite crowded. It's a great place to watch surfers and hang out on the white sand beach.
Popular activities at Waikiki beach include swimming, bodyboarding, and outrigger canoeing. You can enjoy your beach day knowing that there are lifeguards on duty. There are showers and restrooms at this beach as well. There are also grills and picnic tables that you can use in certain parts of the beach. There is also street parking available.
2. Royal Hawaiian Center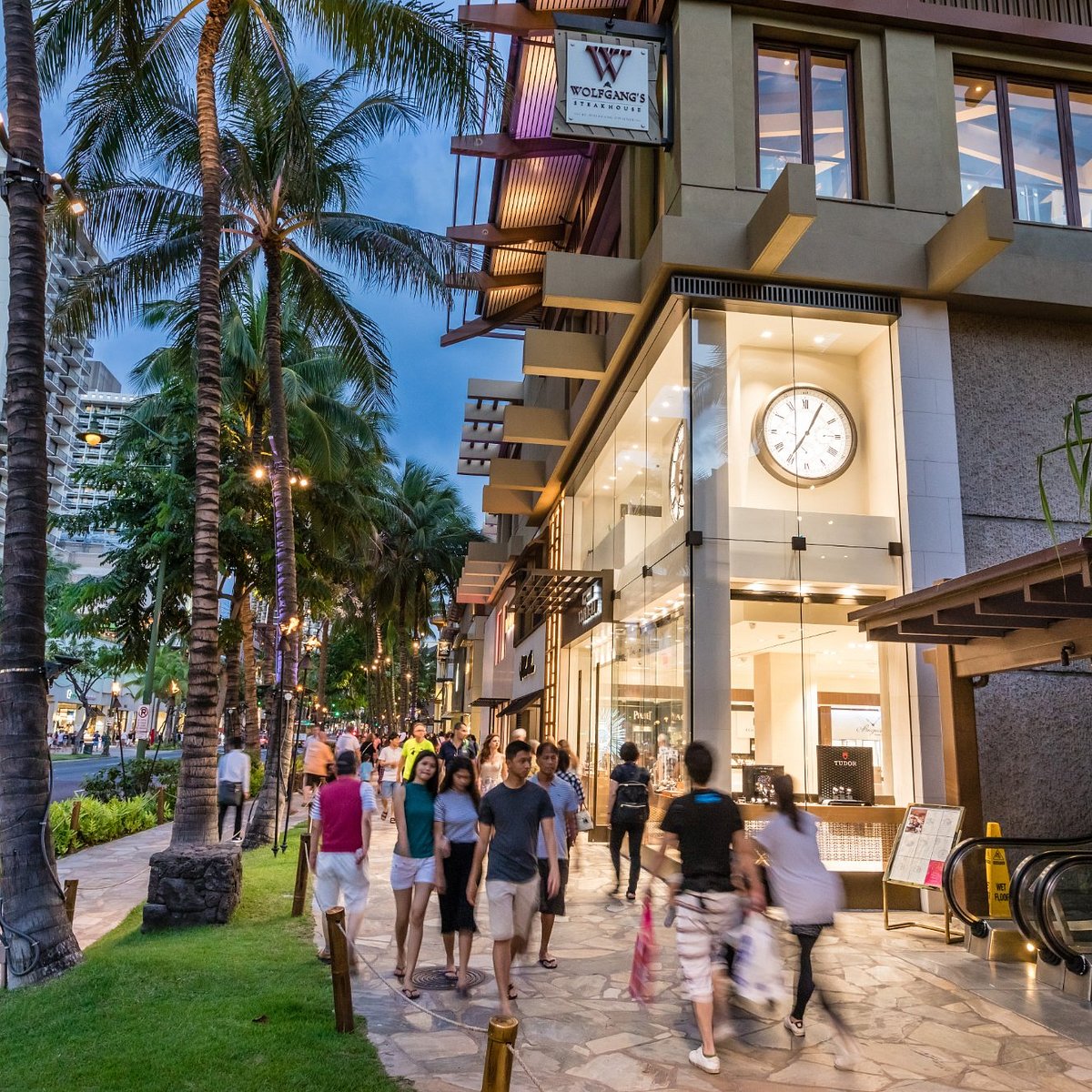 The Royal Hawaiian Center is open 24/7 and plays host to a number of free events and lessons on different aspects of Hawaiian culture. Some of the classes on offer are Hula dancing, Lei making, and ukelele lessons. If you're in luck, they might be hosting a stargazing evening that's open to the public. While the classes are free, it's first come, first serve. Get there early if you're really interested in participating in a certain class. You can always check for the schedule on the website.
3. Duke Kahanamoku Statue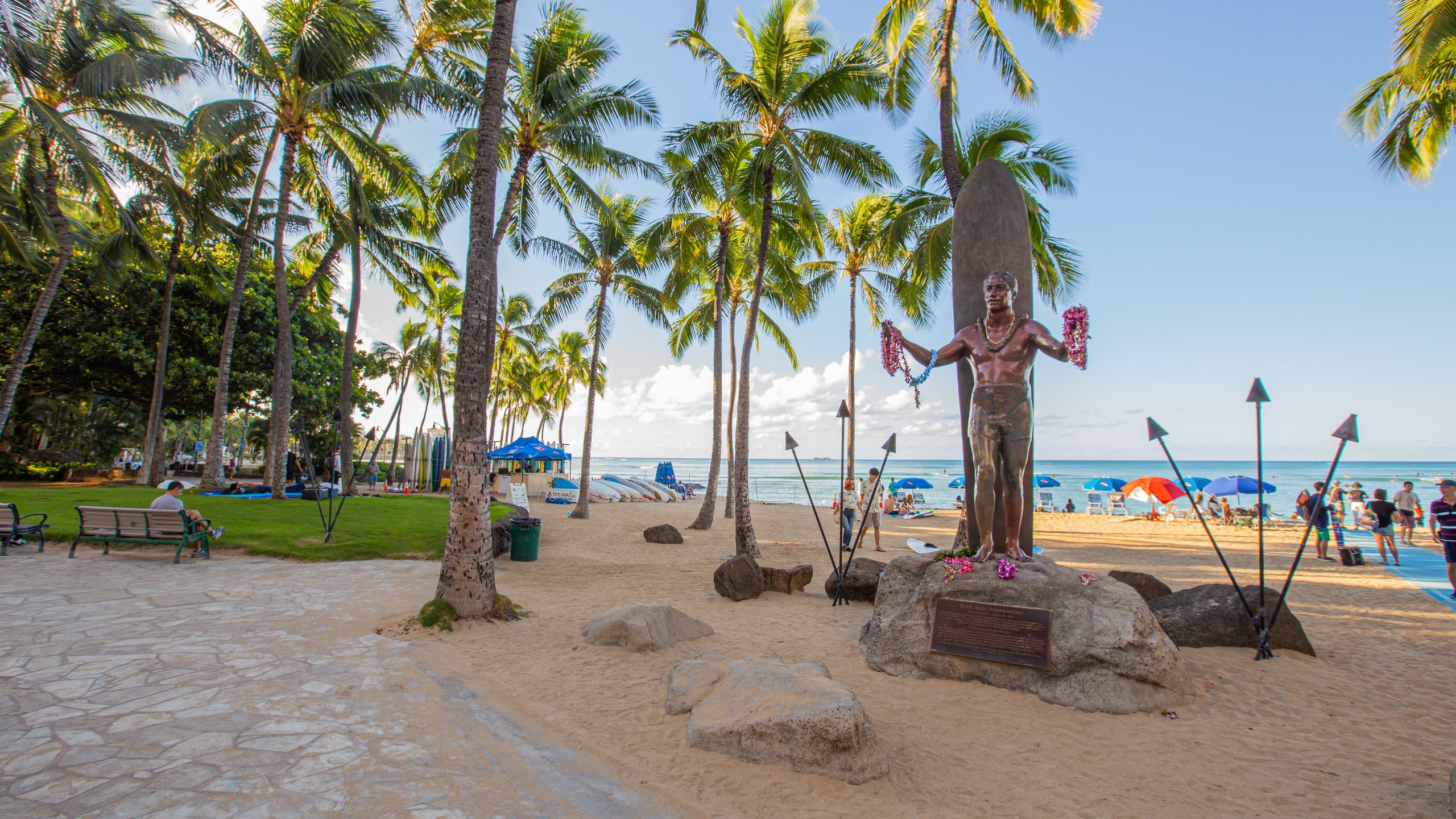 This statue is located on Waikiki Beach and pays homage to one of the most influential people in Hawaii's history.
Duke Paoa Kahanamoku is credited with bringing surfing to the world from Hawaii. He was an Olympic surfer, winning three gold medals and two silver medals.
His statue is located on Waikiki Beach because that's where he learned to surf as a young boy. He taught visitors how to surf at this beach, and today, surfers carry on that tradition as well.
4. Pearl Harbor National Memorial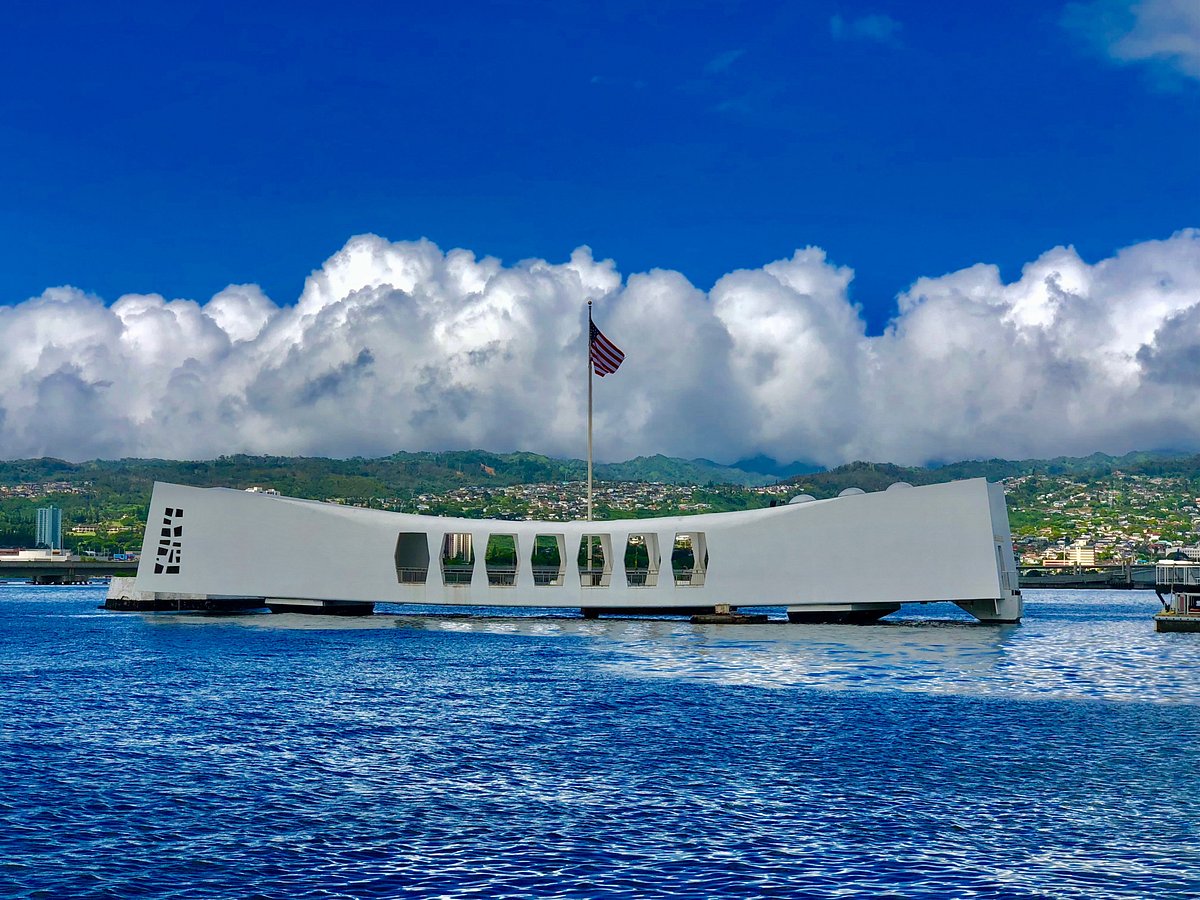 The Pearl Harbor National Memorial has a visitor's center and 2 museums that provide information on the attack and the World War II aftermath. There are galleries to view and a guided tour for interested parties. You'll actually be in the location the Pearl Harbor attacks took place all those years ago during World War II.
There is also a USS Arizona Memorial program at Pearl Harbor which you can attend that is 45 minutes long. You'll need to book this free ticket at least 8 weeks in advance. You'll also need to take the ferry to get to this memorial. Strollers aren't allowed on the ferry, so plan ahead for that.
The memorial is open every day from 7 am until 5 pm.
5. Kuhio Beach Hula Show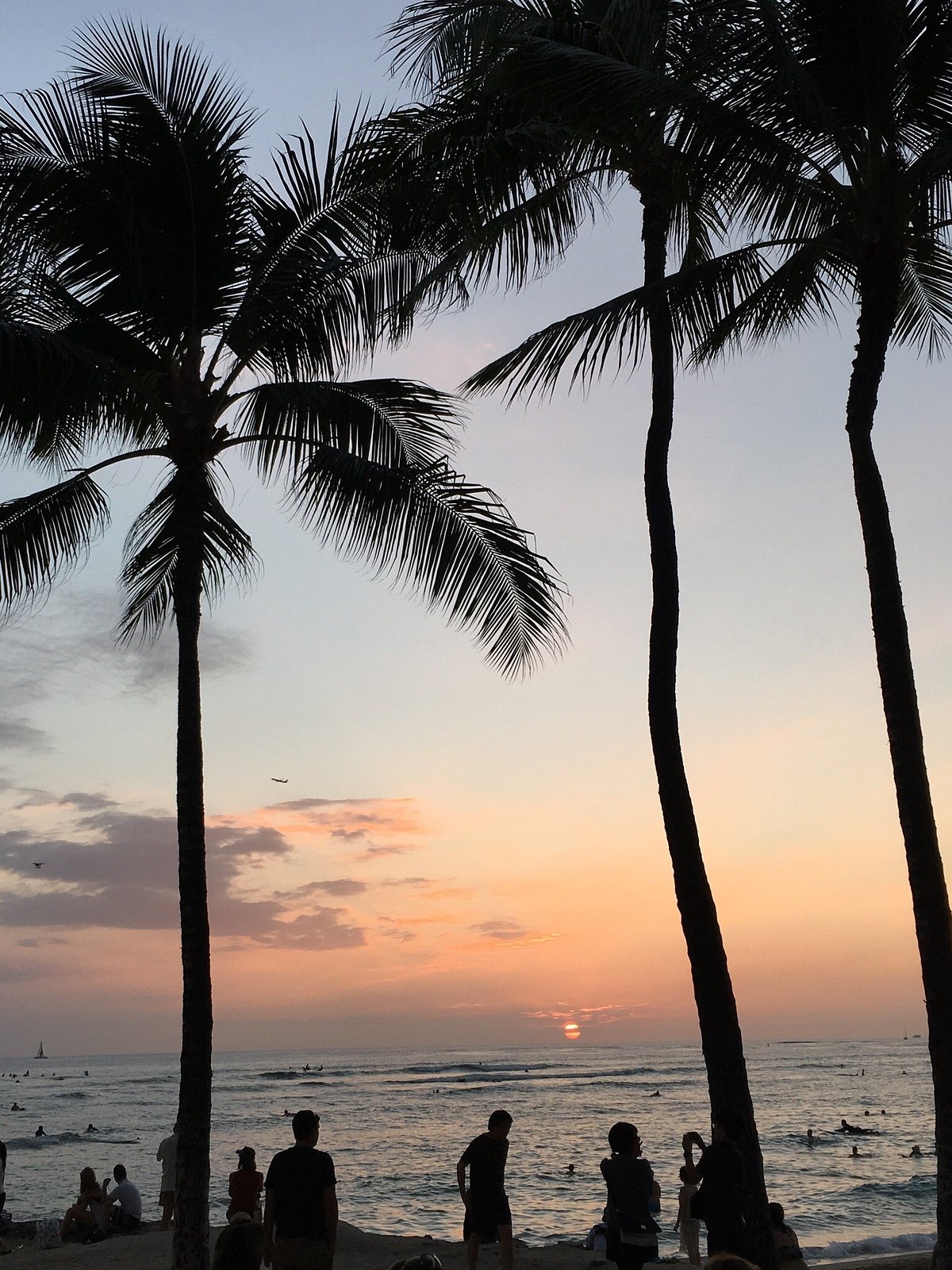 This Hula show takes place at the Kuhio Beach Hula Mound every Saturday. The hour-long show features torch lighting as well as conch shell blowing.
You can also catch free Hula dancing shows at the Ala Moana Center and the Royal Hawaiian Center.
6. Royal Hawaiian Band
This band was previously known as "King's Band," and they perform live on Fridays at Lolani Palace. This palace was once the royal residence of Hawaii. They typically perform for free at Lolani Palace on Fridays. They also perform at the Kapi'olani Park Bandstand on Sundays.
7. The Waikiki Historic Trail
If you want to learn more about Hawaii, then this is one of the best free things to do in Oahu. The Waikiki Historic Trail spans several miles, and there are 23 historical sites along the trail. There are informative and colorful signs at each site made from surfboards. Along the way, there are beaches and parks for you to explore.
8. Sunset Beach Park
Sunset Beach Park is a stretch of approximately 2 miles of gorgeous sand. This beach is a great spot for surfing or watching surfers because they get waves that can get as high as 30 feet.
There are lifeguards on duty, as well as free parking for all visitors. There are also restrooms and showers available. You can also find a few shady spots to set camp in on particularly hot days.
9. Laniakea Beach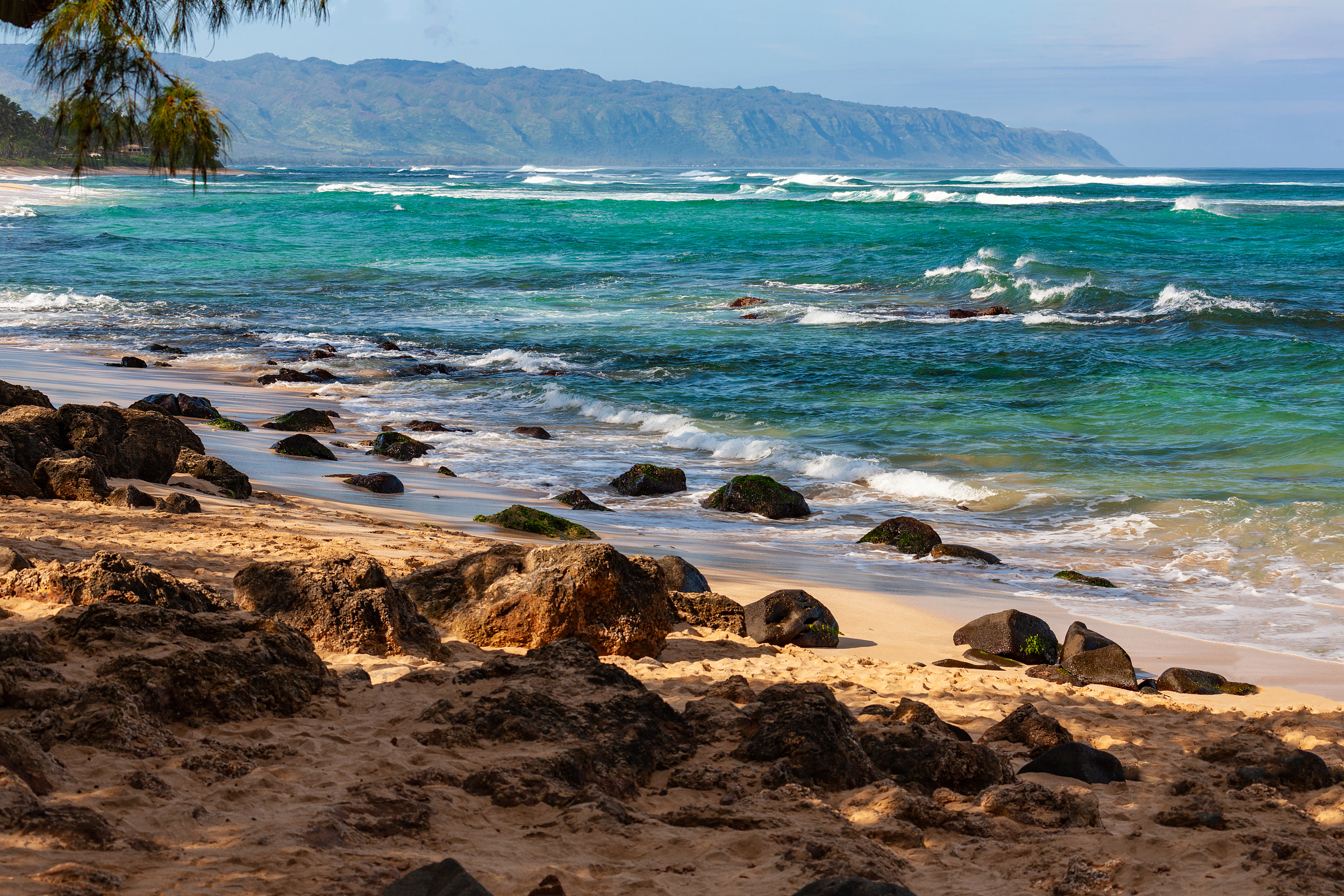 Locally, this is also known as "Turtle Beach" because it's a place where you can watch Green Sea Turtles bathe in the sun. Green Sea Turtles have been frequenting this particular beach for decades. It's one of the most popular free things to do in Oahu. There are volunteers available at each to make sure that tourists keep an appropriate distance away from the turtles. They are also there to educate and give information about the turtles. There is free parking for visitors but no other amenities.
10. Shark's Cove
Snorkeling is one of the best free things to do in Oahu. Shark's Cove is one of the best places in Oahu for snorkeling. This is provided that you have your own equipment; otherwise, you might have to rent.
There is a diverse variety of marine life that you can observe when snorkeling or scuba diving here. The best times to come are between May and September or in the Summer.
11. Ho'omaluhia Botanical Garden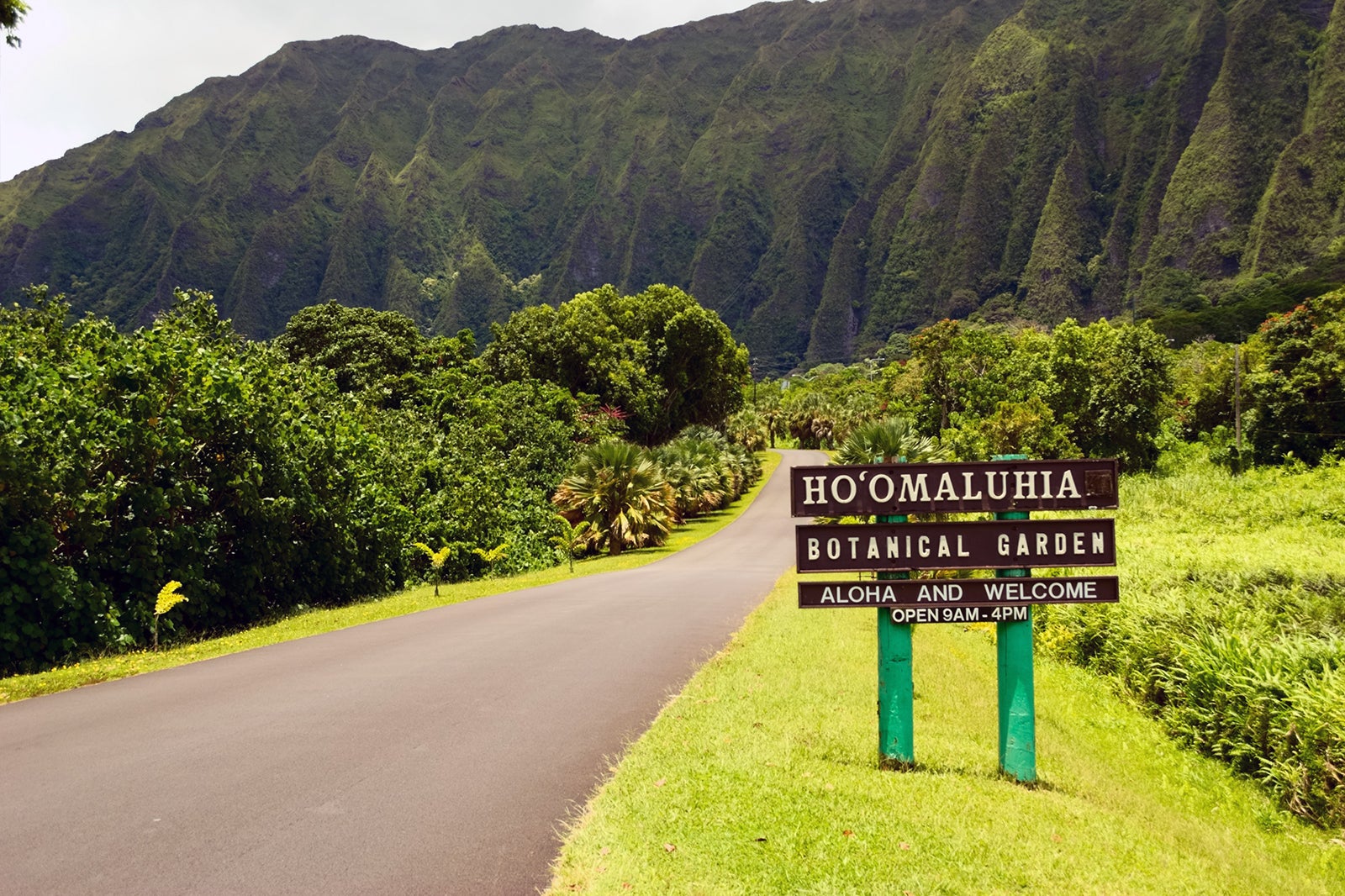 Ho'omaluhia Botanical Garden is a great spot where there are several free things for you and the family to do. The gardens are stunning and surrounded by mountains. There is a gorgeous lake in the garden, and the plants are global collections. They have exotic plants from all over the world; India, the Philippines, and many more.
There are trails you can walk and lookouts where you can take beautiful family photos. You're also able to camp overnight here.
The botanical garden is open every day from 9 am to 4 pm.
12. Lanikai Beach
Lanikai Beach is widely considered the most beautiful beach on the island of Oahu. It's also been ranked as one of the most beautiful beaches globally. This is a perfect spot to enjoy a white sand beach and clear waters while taking an Instagram-worthy family photo.
The downside to this beach is that there are no facilities available. There are no changing rooms, showers, or bathrooms.
13. Kailua Beach Park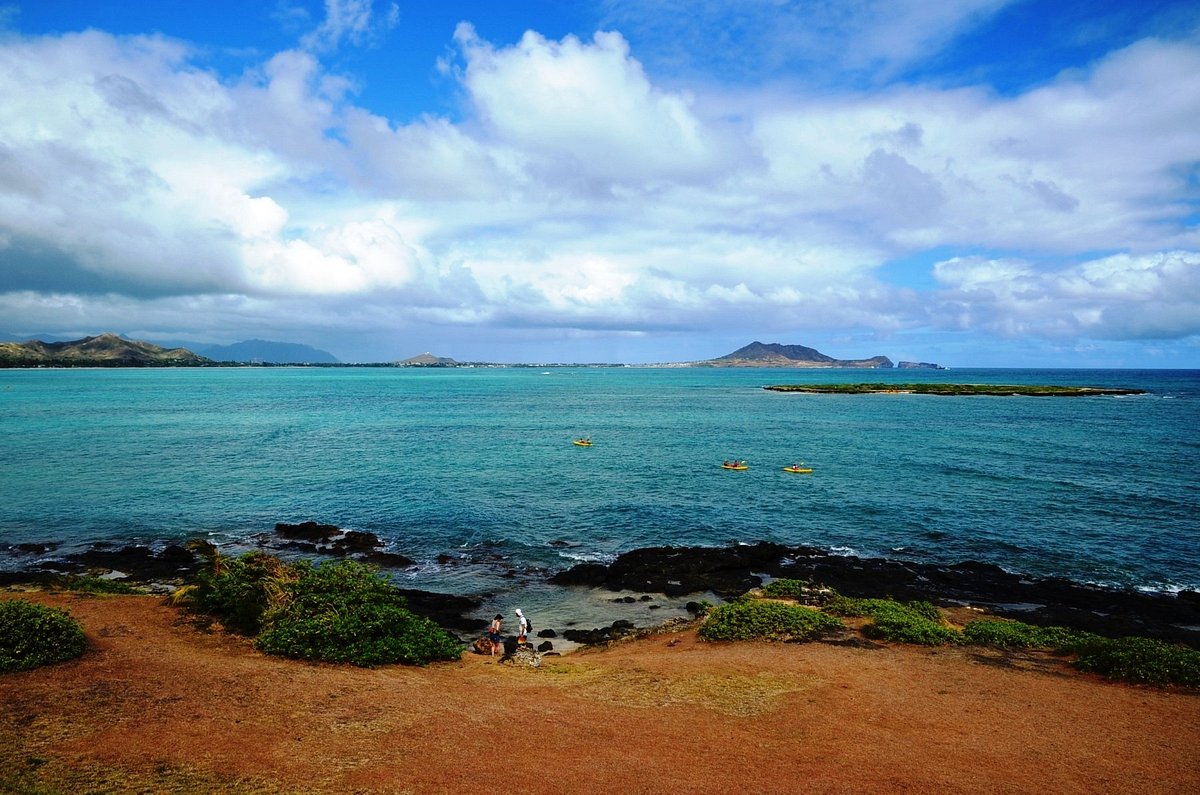 This beach park encompasses 35 acres of the coastline, covering it in fine white sand. Some of the activities to do at this park include body surfing, boogie boarding, and kite surfing. Of course, you can also just catch a tan, swim, and build a sandcastle. You can also picnic and grill on this beach and play beach volleyball.
14. Makapu'u Point Lighthouse Trail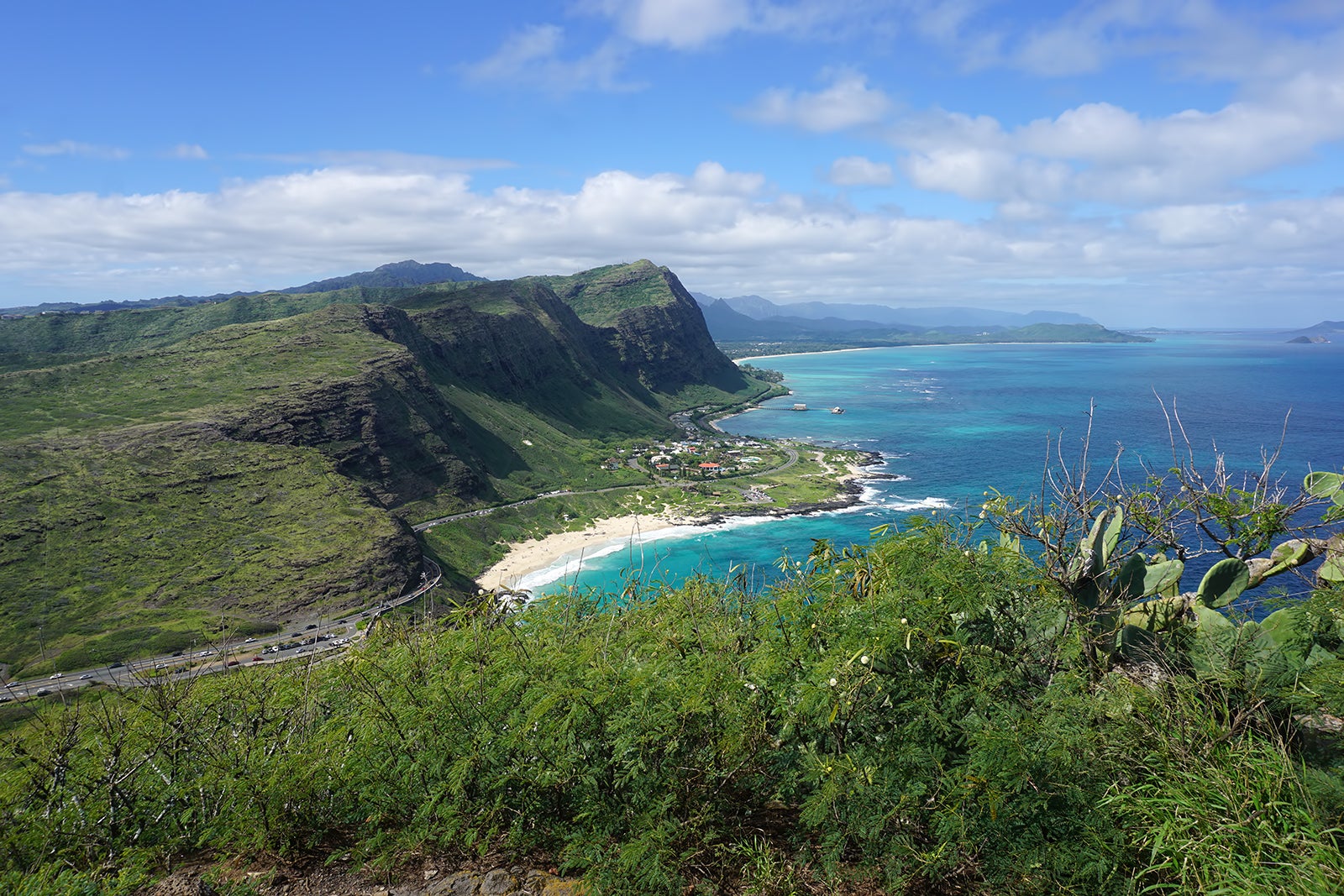 From Makapu'u Point, you can get amazing views of Oahu. You'll take in the sea views as well as cliff views. To reach this lookout, you'll need to first walk to the trail up to the lighthouse.
The Makapu'u Point Lighthouse Trail is about 1.75 miles long and should be doable for every member of the family.
15. Hawaii State Art Museum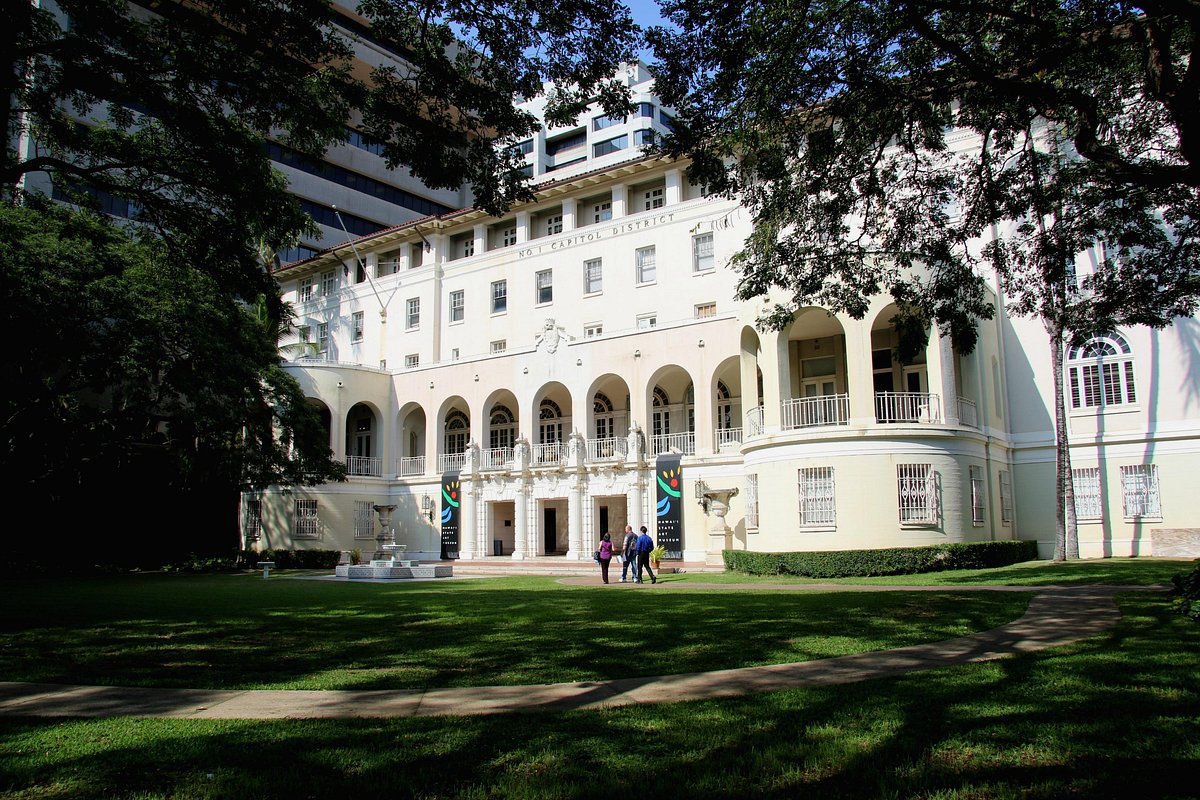 This is one of the great cultural, free things you can do in Oahu for a change of pace. The Hawaii State Art Museum (HiSAM) is completely free of charge. There are four galleries and a sculpture garden that is home to work from the best Hawaiian artists.
The museum is located in downtown Honolulu, on the second floor of the Capitol District Building. There are permanent exhibitions of different art styles that represent Hawaiian ethnic and cultural traditions. There are at least 132 pieces of art created by 105 artists.
16. Sunset on the Beach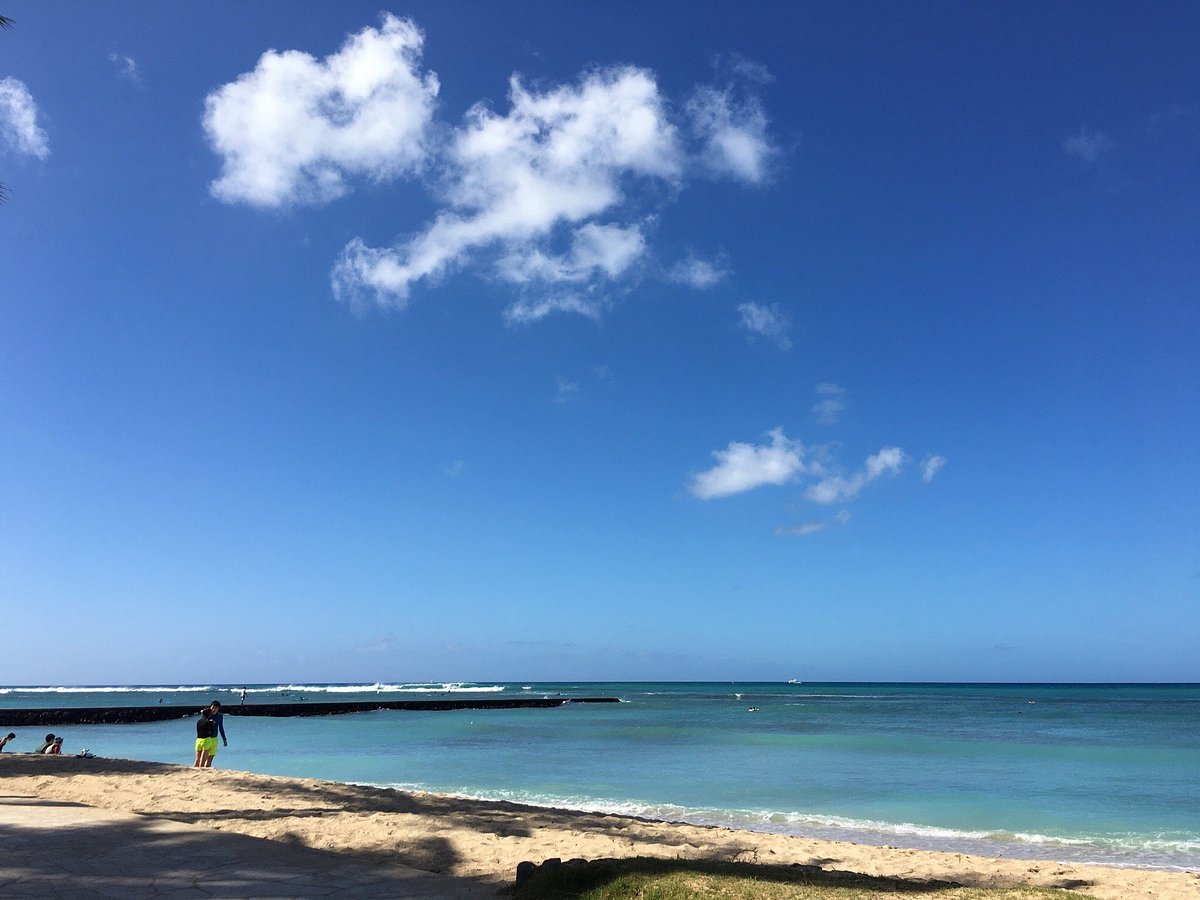 There are free movie nights hosted on Queen's Surf Beach, which is across the street from the Honolulu Zoo.
These events take place between 4.30 pm and 9.30 pm on specific days. The screen is chosen movie on a 30-foot screen to be watched on the beach. There are food trucks and other vendors available for food and snacks.
17. Aloha Tower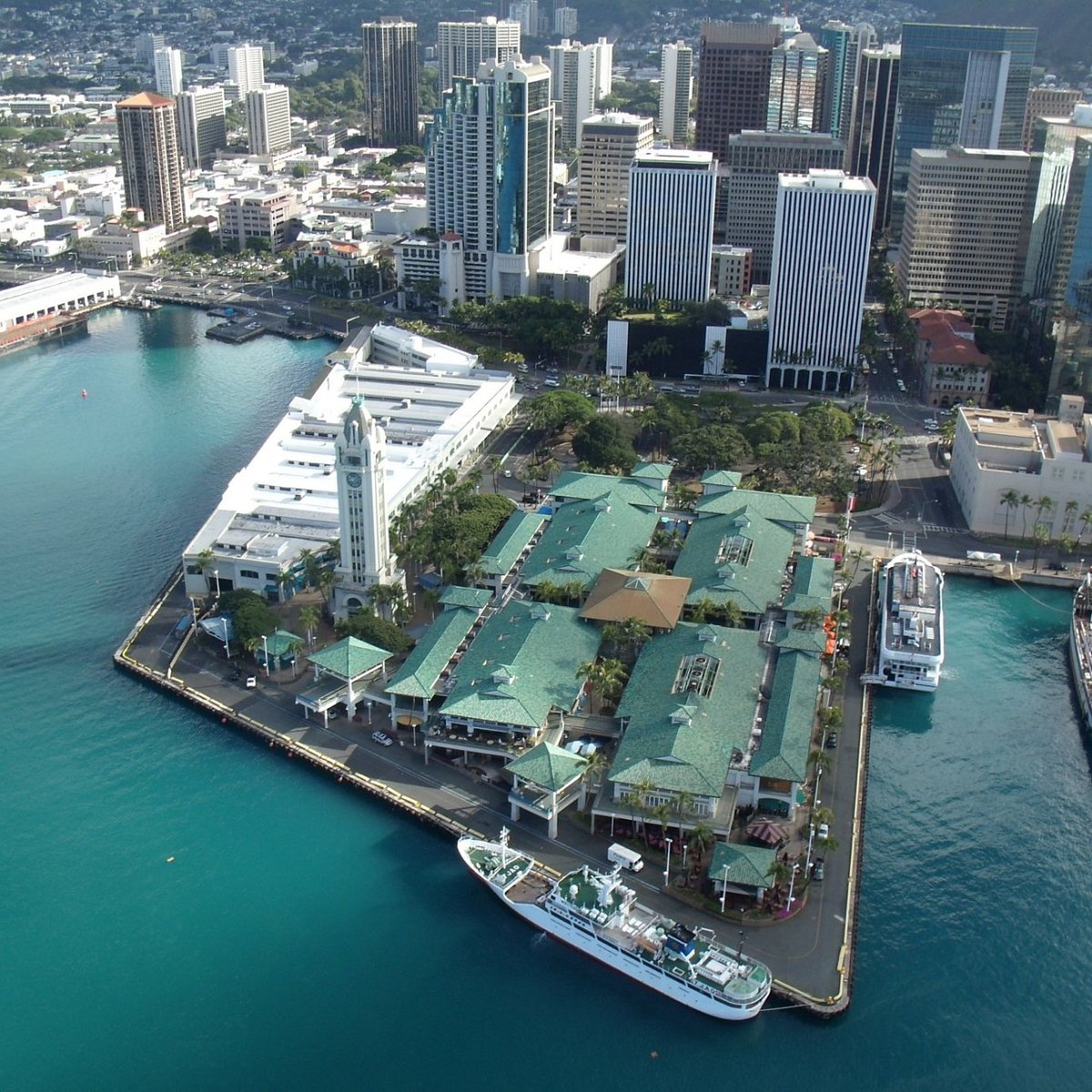 This 18-story building was formerly used as a lighthouse! It's also located in downtown Honolulu. It also used to be the largest clock tower in the United States. These days, the Aloha Tower has opened its 10th-floor observation deck to the public for free. From Aloha Tower's observation deck, you have amazing views of the Ko'olau Mountain Range and the Honolulu Harbor.
Aloha Tower is open every day from 9 am until 5 pm.
18. Halona Blowhole
One of the most beautiful free things to do in Oahu is to visit the Halona Blowhole. The waves crash into the rocks and create a blowhole where the water shoots out like a geyser. You can also take in the beautiful views of the Hawaiian coastline. The Halona Blowhole is open 24/7, and you shouldn't get too close to the blowhole itself. Just for your own safety.
19. Banzai Pipeline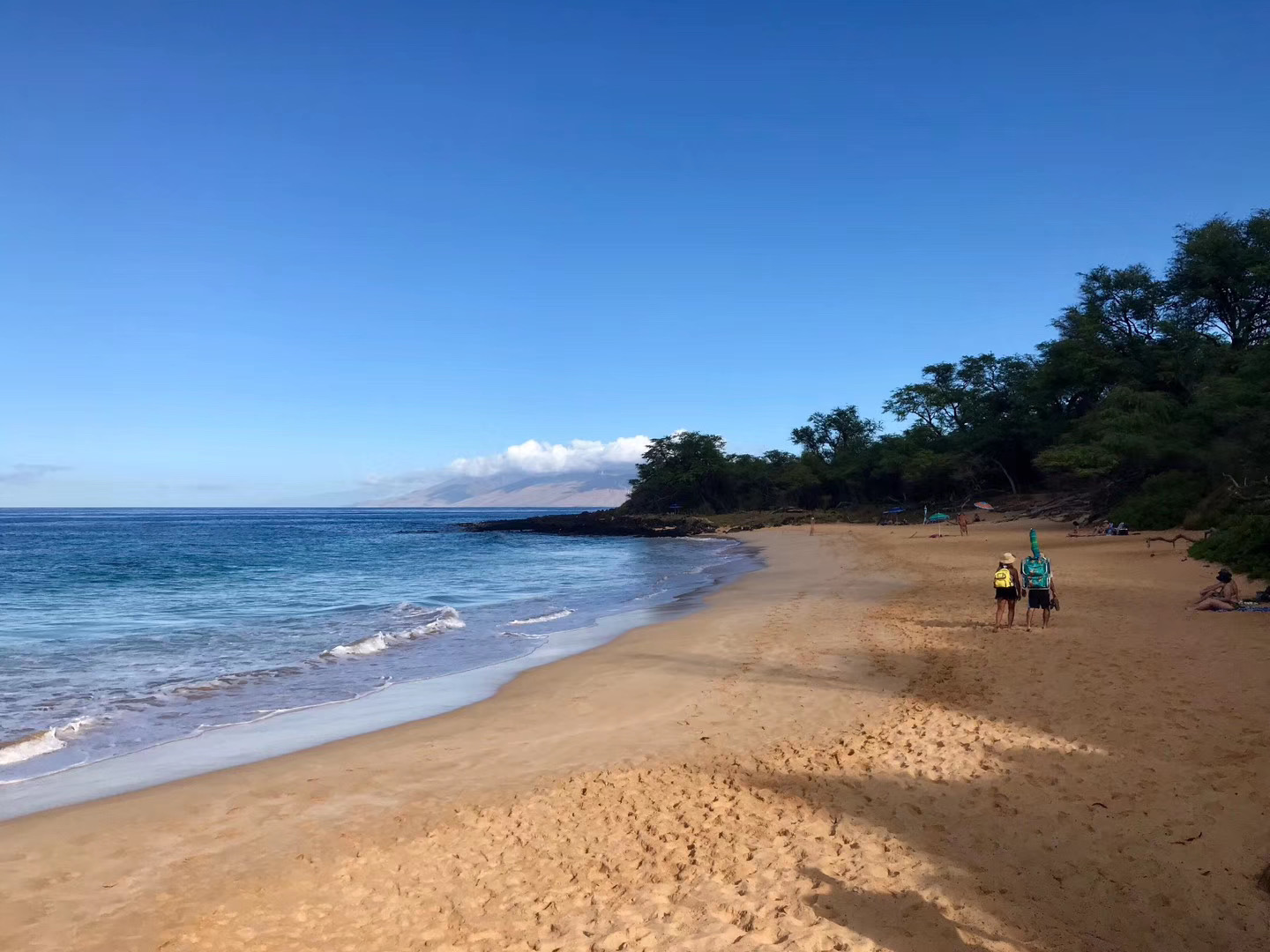 The Banzai Pipeline is a must-see because of the amazing waves that are found there. Aside from taking in the waves, you can also watch brave surfers tackle them effortlessly. If you come during the Winter, you can catch surf competitions.
If you're not interested in surfing, it's still a great spot to sunbathe, has a picnic, and relax. There are also amenities available. There are lifeguards, picnic tables, bathrooms, and showers.
20. Manoa Chocolate Tasting
There are a few chocolate farms on Oahu because cocoa beans grow well on the island. At Manoa Chocolate, they'll give you samples of five different chocolates. The tasting is free but if you end up loving the chocolate, be prepared to pay more than $10 to satisfy the craving.
They are open for visitors from Monday to Saturday between 10 am and 5 pm. And also open on Sundays between 10 am and 2 pm.
21. Hilton Hawaiian Village Beach Resort and Spa
This hotel has a Penguin and Flamingo exhibit that kids will love. On Fridays, Hilton Hawaiian Village also put on a free fireworks show that lasts about 4 minutes.
22. Dole Plantation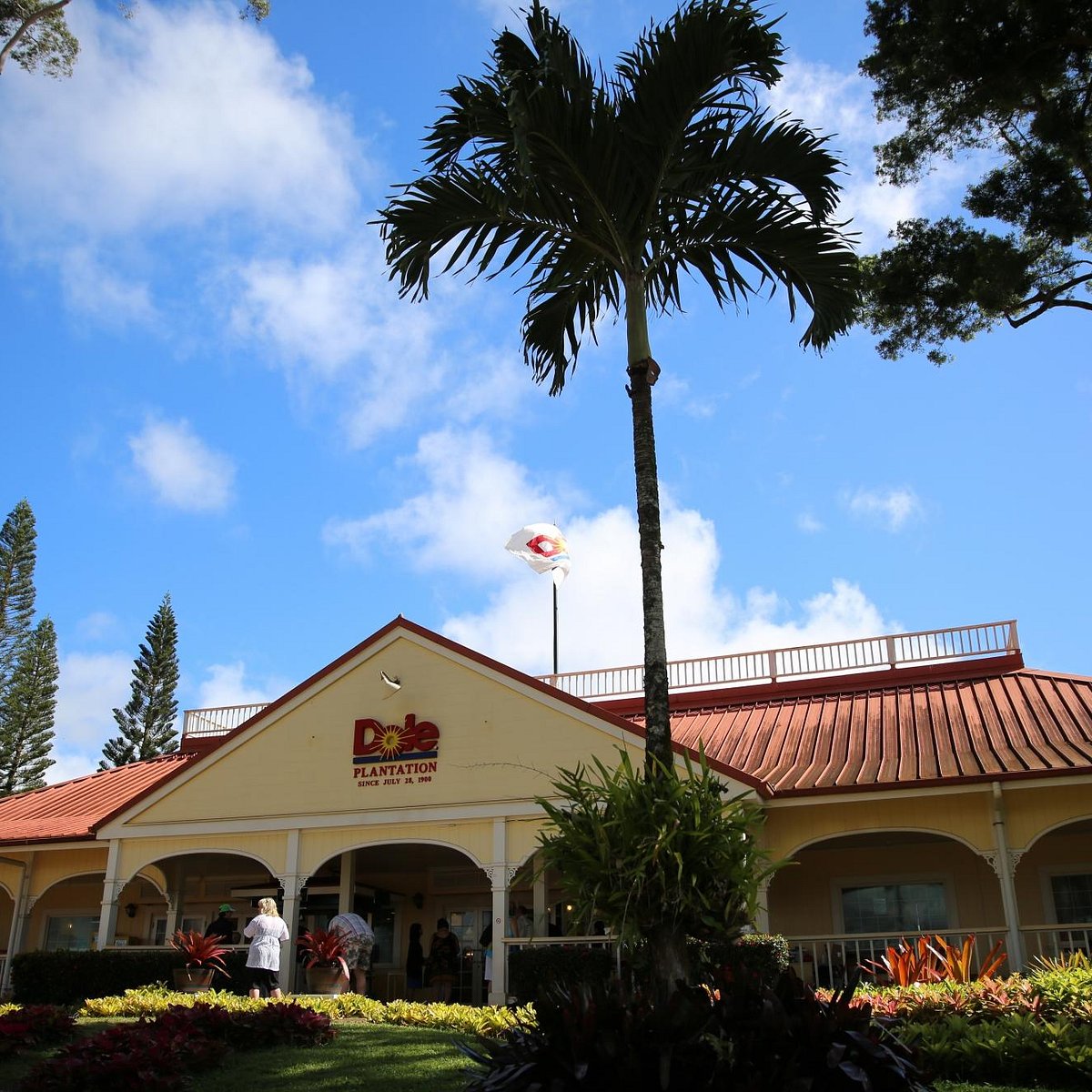 The Dole Plantation is a pineapple farm that draws in over a million visitors yearly. You can tour the plantation and learn its history for free. You can also browse the store and gift shop. There are other kids' activities that you will have to pay for if they're interested such as the train ride or the maze. The plantation is open every day from 9.30 am until 4.30 pm.
23. Manoa Falls Trail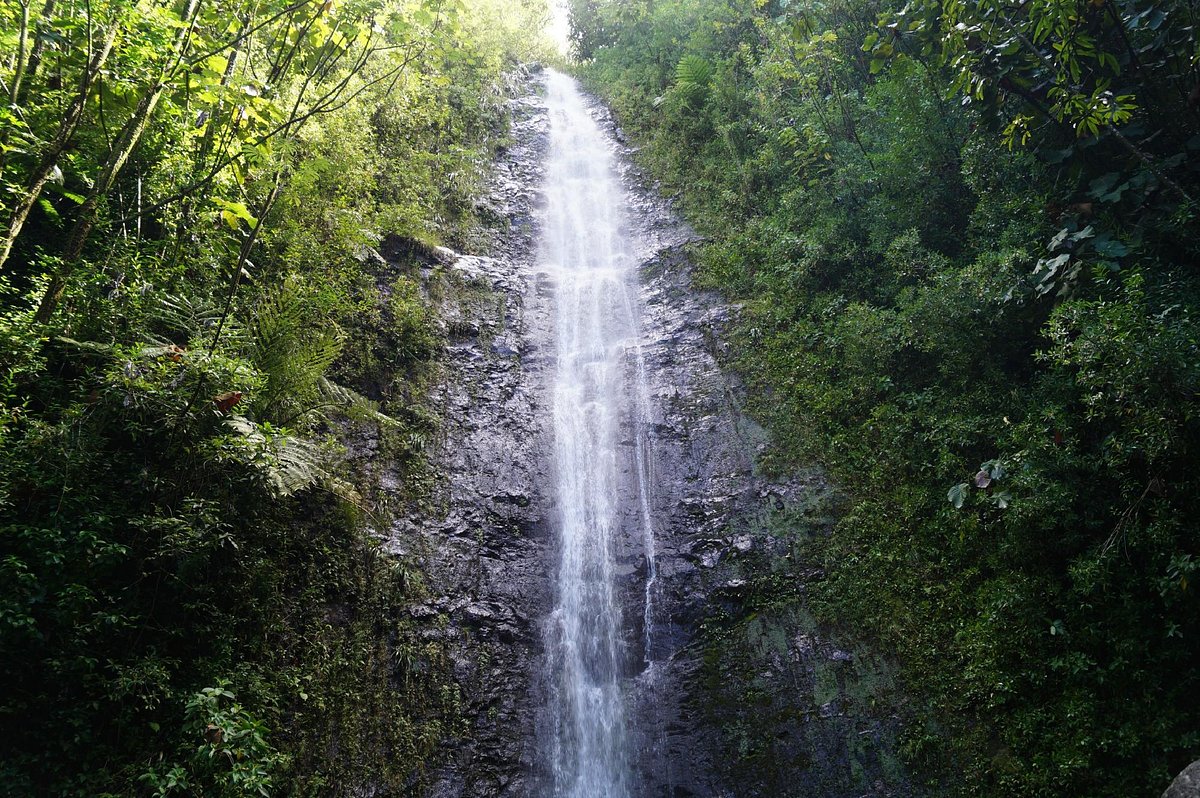 This might be an activity that's more suitable for older children or at least children who are accustomed to hiking. It's a fairly easy 1.6-mile trail that's worth it to see the gorgeous 150 Manoa Falls. This site has been featured in a few movies like "The Hunger Games: Catching Fire." Make sure you pack raincoats in your backpacks because there are frequent showers on the trail.
24. Art at the Zoo Fence
The Art at the Zoo Fence is an outdoor art gallery at the Honolulu Zoo where they literally hang art on the zoo fence. It takes place every Saturday and Sunday free of charge. Lots of local artists come to sell and display their work.
25. Walking Tour of Honolulu
If you're interested in learning about Hawaii's history, you can take a 75-minute walking tour. Hawaii Free Tours offers a walking tour around historic landmarks of Hawaii as well as some insight into modern-day Hawaii. This tour is completely free, but it's encouraged to tip the guides for their work.
26. Chinatown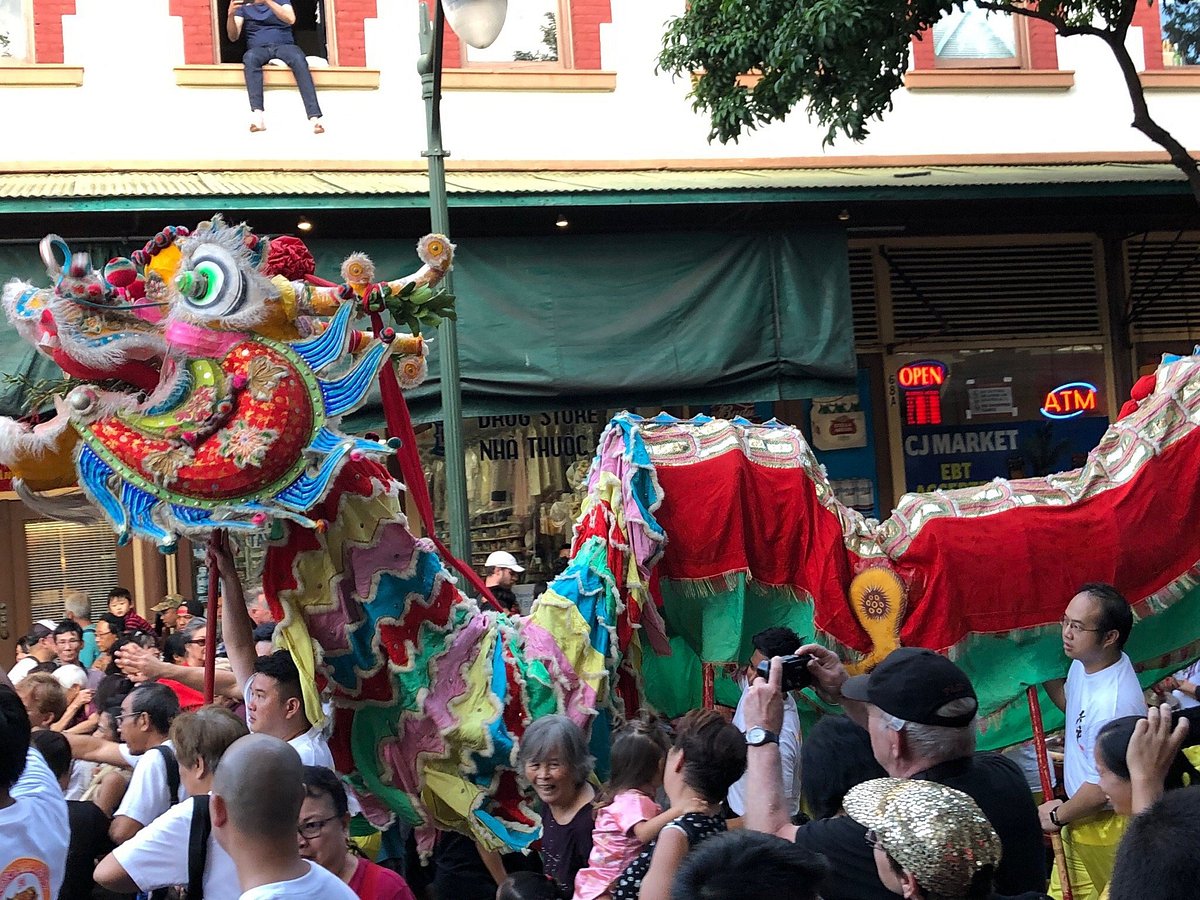 Chinatown in Honolulu is considered a historic district and has been since 1975. The neighborhood stands out with its red brick buildings and the unique overhangs you can see above the sidewalk.
Take a stroll through Chinatown and explore the different restaurants, shops, and establishments. There are also noodle factories, herbal apothecaries, grocery stores, and gift shops. Walking through Chinatown is free, but you might be tempted to purchase a few things while you're there.
If you'd like to do more than just stroll, the Chinese Chamber of Commerce does offer a guided walking tour.
27. Explore Kaka'ako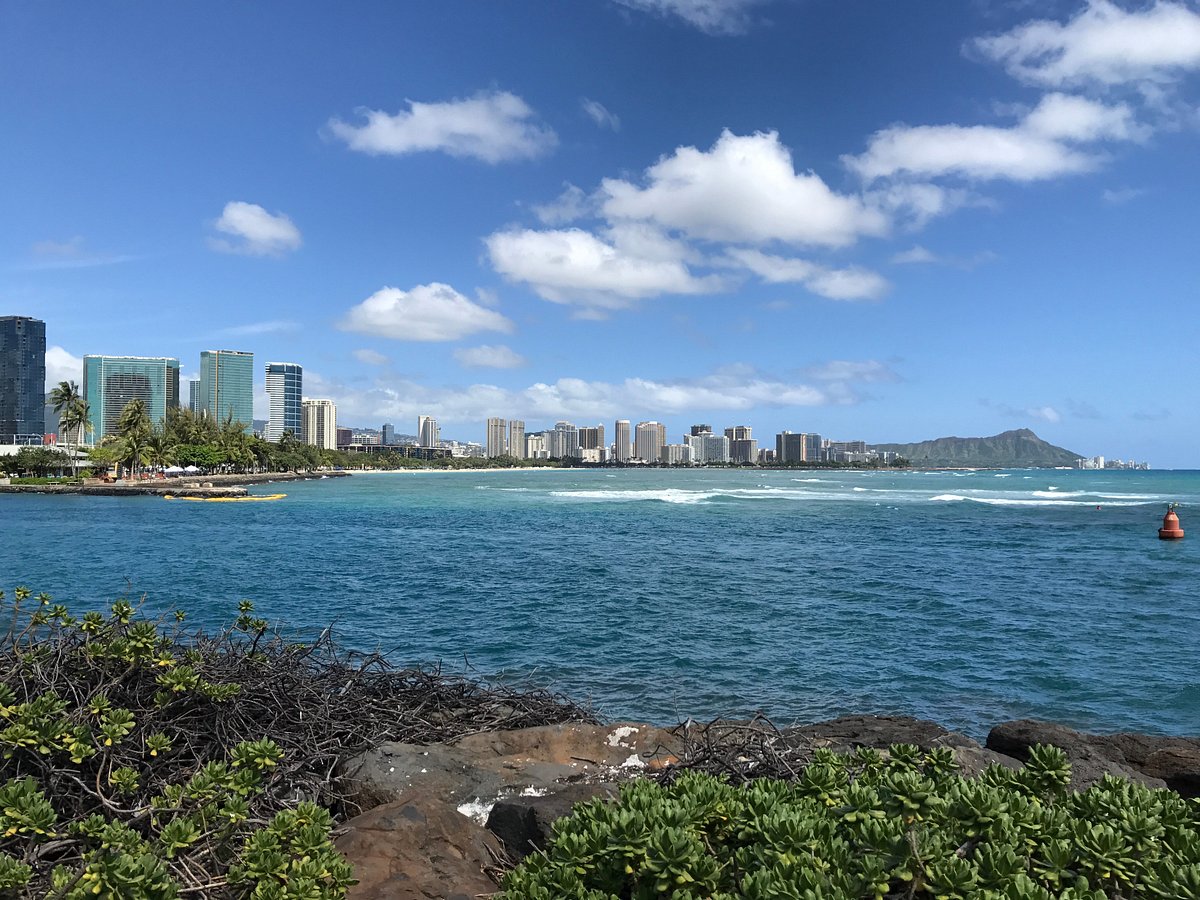 If there are any art lovers in your family, you should consider planning a trip to the district of Kaka'ako. This is one of the hottest neighborhoods in Oahu currently and is considered the Arts District. There are a lot of galleries for you to explore in this district as well as restaurants, bars, and shops.
28. Koko Head
This next activity is best suited for a very active family or for a family with older children. This hike is sure to get your blood pumping and the sweat flowing. This challenging hike consisted of a trail of over 1000 stairs, but it's well worth it for the view at the end.
27. Ala Moana Shopping Center
The Ala Moana Shopping Center is the largest outdoor mall in Hawaii. It's a perfect place to spend a few hours window shopping, or actually shopping, with your family.
You can take a break and recharge at one of the many dessert shops and restaurants. There are also cafeterias that offer diverse options that you can try.
Inside the mall, there's the Ala Moana Centerstage where there are more than 800 performances every year. You'll never know what performances you might see on that day; they range from street dancing to live music and hula. The mall also offers free parking.
28. Green World Coffee Farm
This local coffee farm spans over 7 acres of land, and they have about 3000 arabica coffee plants. They buy coffee beans from all over Hawaii. The gift shop sells tea, coffee, and locally produced and manufactured goods. There's also an espresso bar with a wide selection of drinks to choose from.
Make a day of it with your family and explore this coffee farm. They offer free tea and coffee tasting in the gift shop. So you can sample amazing tea and coffee, maybe even take a bag home if anything strikes your fancy.
29. North Shore Macadamia Nut Company
This is another place that offers tasty and interesting free samples for you and the whole family! These macadamia nuts come in all sorts of interesting flavors, like cinnamon and coffee-flavored macadamia nuts. If you find an interesting flavor you like, you can purchase a few bags to take home.
30. Waimea Bay
Waimea Bay Beach Park is another one of the beautiful beaches you can spend the day at. if you come during the summer, you can sunbathe on the white sand and swim in the waters. This is also a popular spot for snorkeling and boogie boarding. You'll have to bring your own snorkeling gear as there's no place to rent from here. During the winter, the bay provides the perfect waves for surfing. You're also permitted to fish here, but the amount of fishing is restricted for the conservation of marine life.
31. Lanikai Pillbox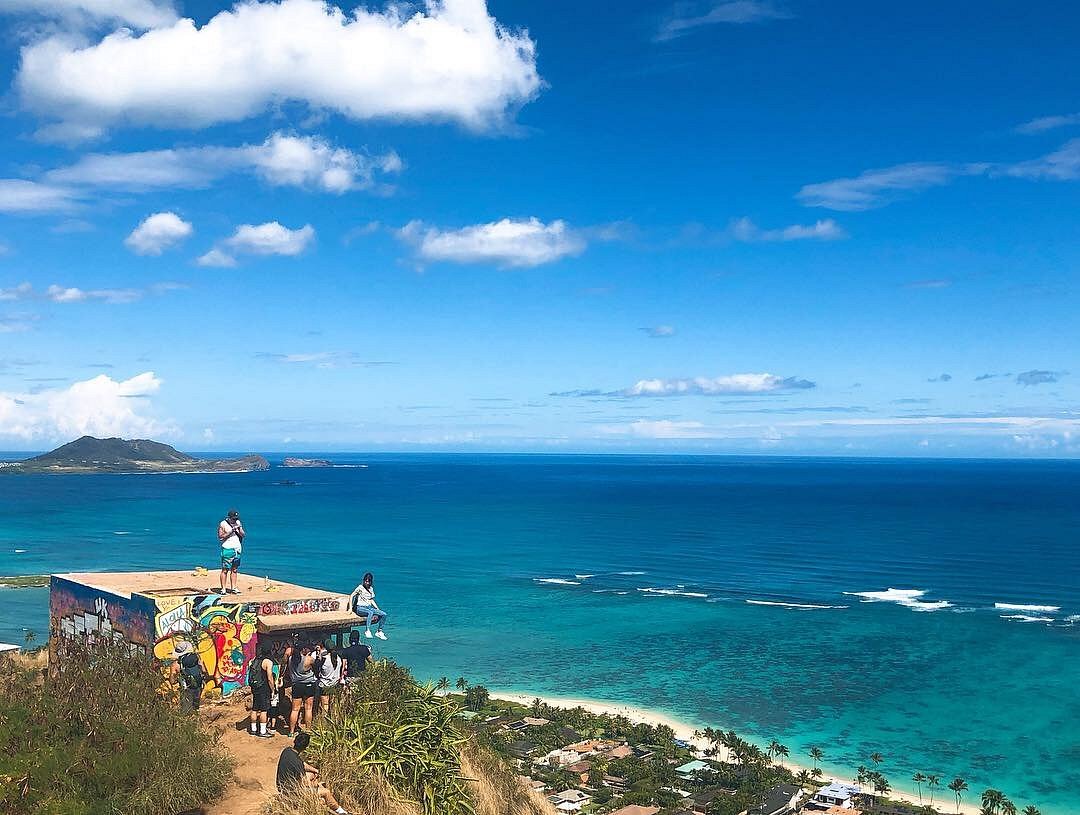 This is another active activity that might be better suited for older children. Or for an active family that enjoys a hike. The hike is quite short and only 2.1 miles long. It's a fairly easy hike, but certain points require a little more finesse. There are two military bunkers along the trail that you can climb on and admire views of Lanikai Beach. You can also admire the graffiti that adorns the bunkers.
32. Honolulu Museum of Art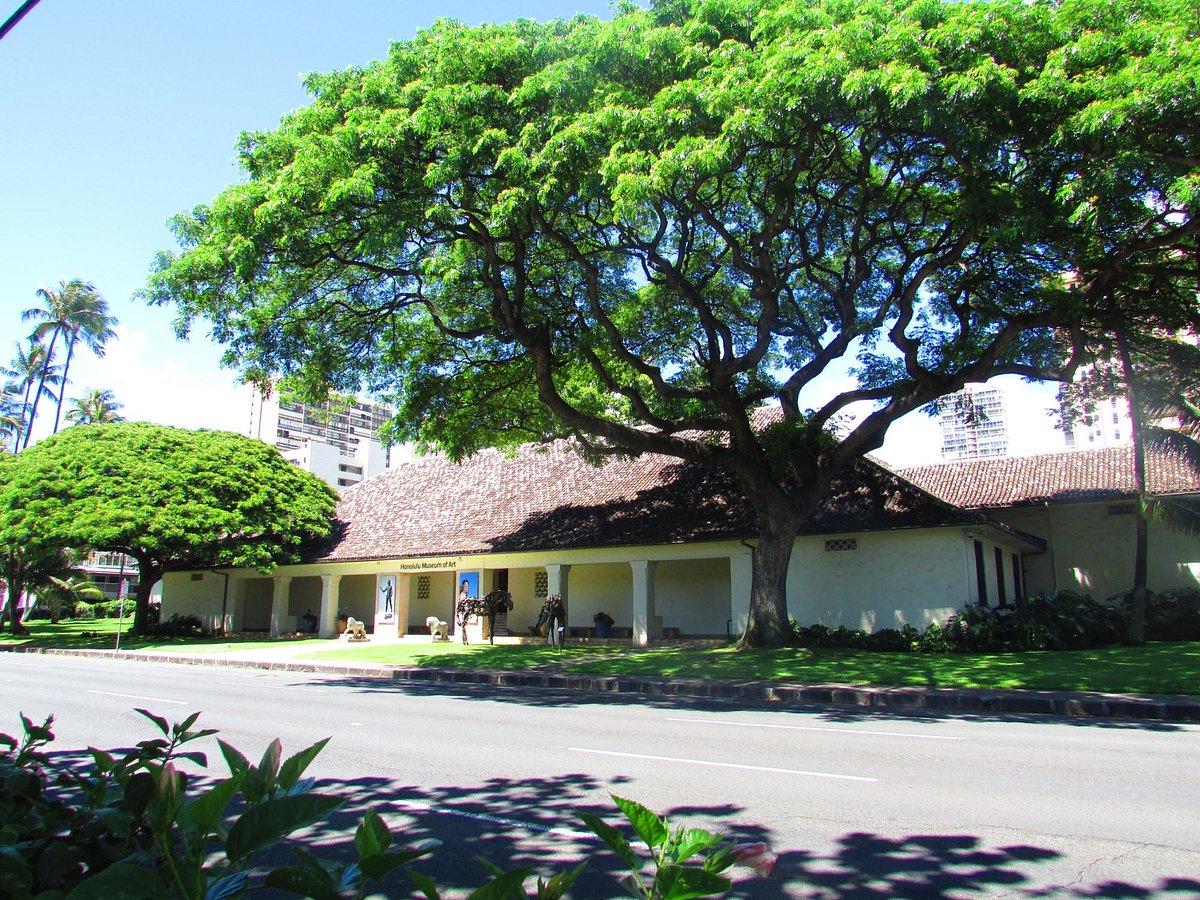 This is the largest museum for general fine arts in Hawaii. They have a permanent collection of over 60,000 pieces that you can admire. Aside from the art, you can also enjoy the open courtyards where there are ponds. The Honolulu Museum of Art Cafe is also out in the courtyard, as well as the Coffee Bar.
Children 18 years old and younger get in for free at the museum every day. On the third Sunday of every month, every member of the family can get in for free. They also offer Keiki activities you can take part in.
FAQs
Which is the best month to go to Oahu?
This depends on which criteria you're looking at. If you're looking for the month with the most affordable flights, then it's February. If you're looking at which month the accommodation will be more affordable, then it's April.
Is Oahu safe to visit?
Yes, Oahu is a very safe holiday location for people of all ages, as the crime rate is low.
More about our TFVG Author