Boston, Massachusetts is a wonderful vacation destination for families. However, as with any city, choosing the right hotel or any accommodation that your family prefers will make all the difference in how your family experiences Boston.
Fortunately, Boston has a multitude of engaging, family-friendly neighborhoods. Read on to learn more about the best places to stay in Boston for kids.
Is Boston a Good Place for Family Vacations?
Boston is a fantastic place for families with kids. From historic landmarks to a vibrant arts scene, Boston provides children with an entertaining and educational environment.
Boston is a walkable city, meaning your family can explore the area without constantly getting in and out of cars. The city also has plenty of public parks for kids to play and get out their energy, including the famous Boston Common.
Furthermore, Boston has a wide range of attractions to suit the varying interests of your family members. You'll have access to museums, sports stadiums, theaters, historic buildings, and famous shops.
When your family visits Boston, you will also be able to check out other places along the coast of Massachusetts without much hassle. Popular beaches and famous cities such as Salem are easily accessible from Boston.
In terms of kid-friendly activities and easy navigability, Boston is an appealing choice for a family vacation.
Best Places to Stay in Boston for Kids
Where you stay in Boston will impact the experience your family has. Different Boston neighborhoods have distinctive identities and local attractions. Boston is smaller than other major US cities, so the neighborhoods overlap and quickly transition into other areas. Thus, your family can stay in one neighborhood but still explore many other areas of the city during your visit.
That said, here are the best places to stay in Boston for families with kids.
Back Bay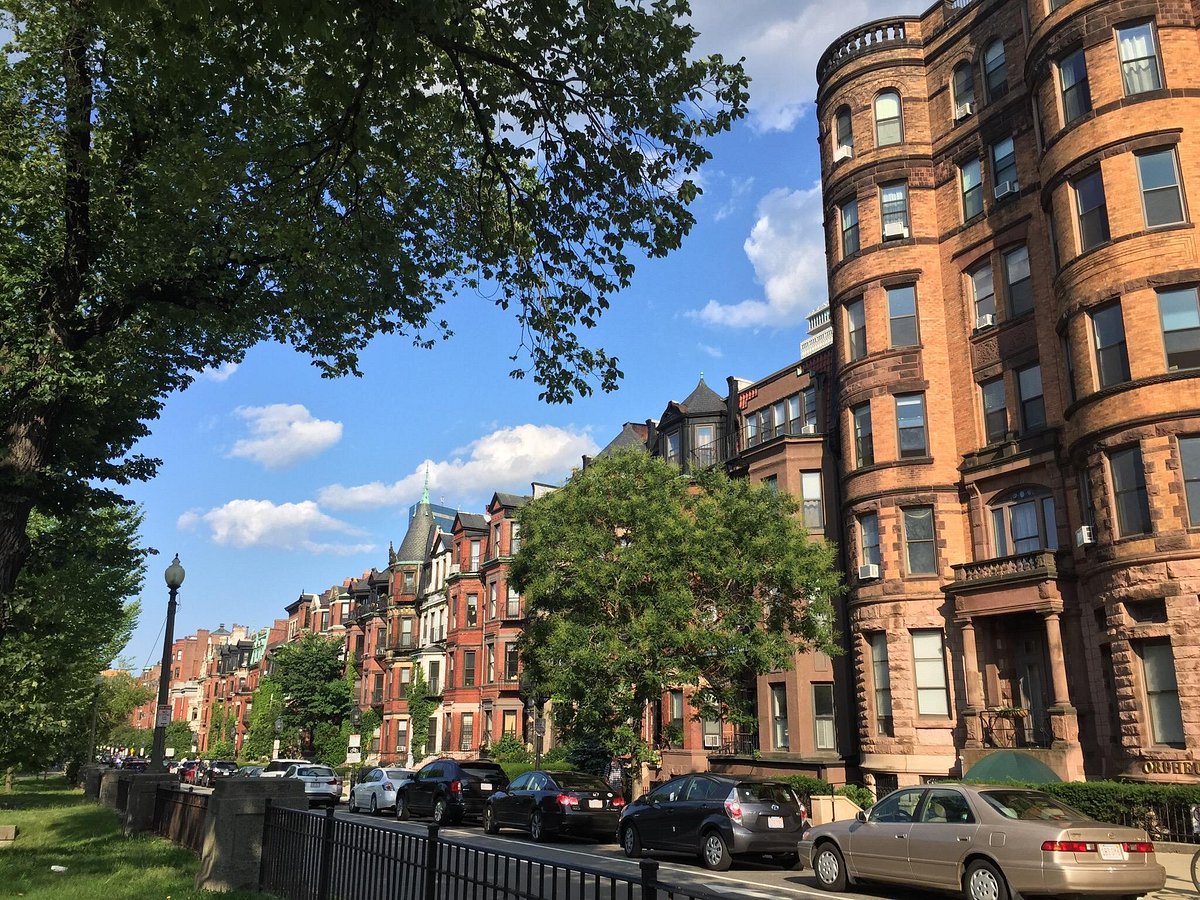 The Back Bay is an iconic Boston neighborhood. The area developed in the nineteenth century when the city filled a section of the Charles River, hence the name Back Bay. This gorgeous neighborhood is filled with brownstones and other intricate Victorian buildings, making you feel like you've been transported back in time.
One of the most well-known spaces in Back Bay is Newbury Street, a famous street filled with designer stores and other major shopping sites. If anyone in your family loves fashion, they'll have a blast looking at the beautiful window displays.
Aside from Newbury Street, the Back Bay is home to some classic Boston spots that tourists and locals love.
Boston Public Library
The Boston Public Library is a historic Boston landmark that offers lots of fun experiences for kids of all ages. Located in Copley Square, the library consists of two connected buildings: one built in the late nineteenth century and the other in the 1970s.
The older section of the library features intricate architectural details and murals by renowned artists, such as John Singer Sargent. Young children might be particularly enchanted by the Sir Galahad mural series by Edwin Austen Abbey, which depicts the classic King Arthur legend.
The library has fantastic sections for children and teenagers if your family enjoys reading. After perusing the books, you can grab a bite at the Newsfeed Café, home to a satellite studio for WGBH, the region's NPR affiliate. For a special treat, you can also visit the Courtyard Tea Room for afternoon tea.
Prudential Center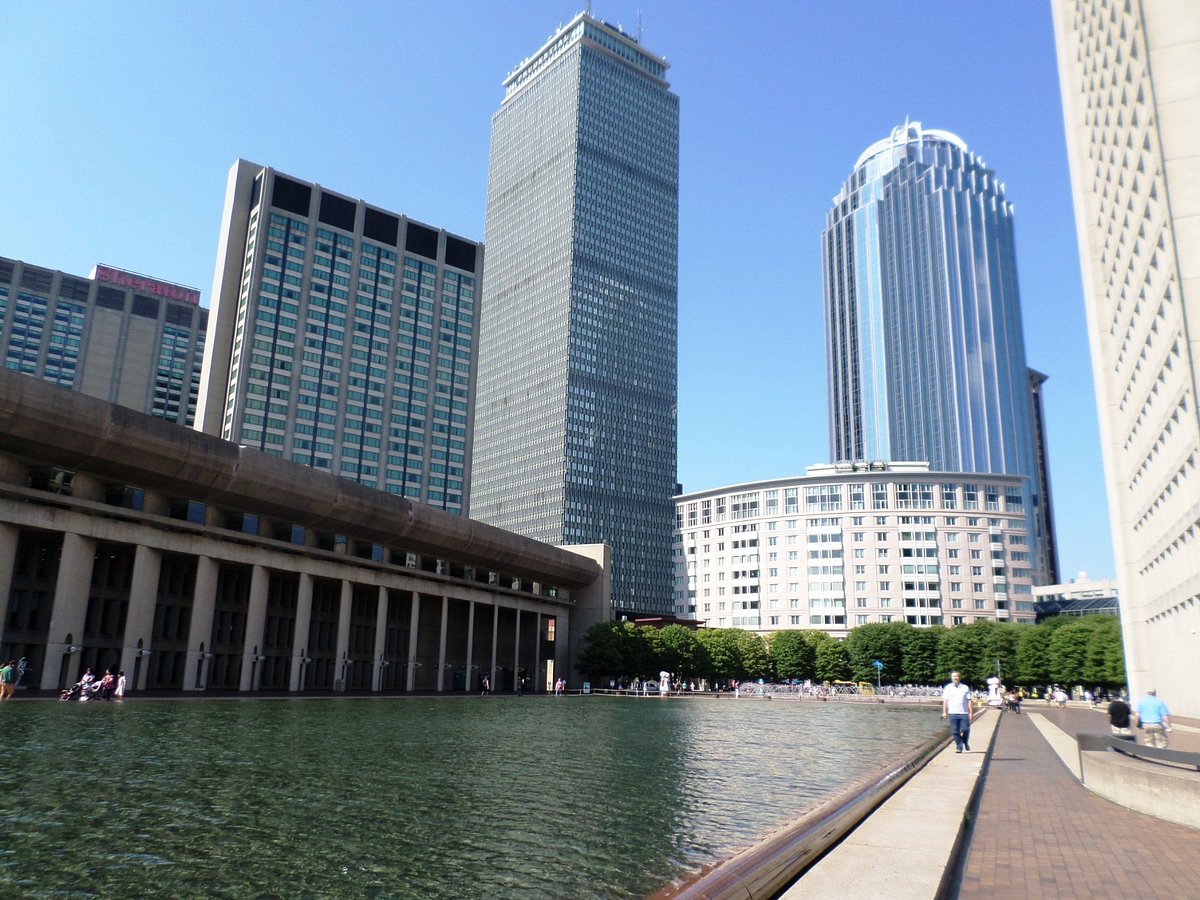 The Prudential Center is an expansive indoor shopping mall in the Back Bay. This mall is a pleasant spot to entertain kids, get lunch, and check out your favorite stores.
The Prudential Center is a great destination on a snowy or rainy day since the entire mall is enclosed, and there's enough entertainment to keep children occupied. If you have time, take a walk across the sky bridge, an indoor walkway that takes you to the Copley Place mall.
Trinity Church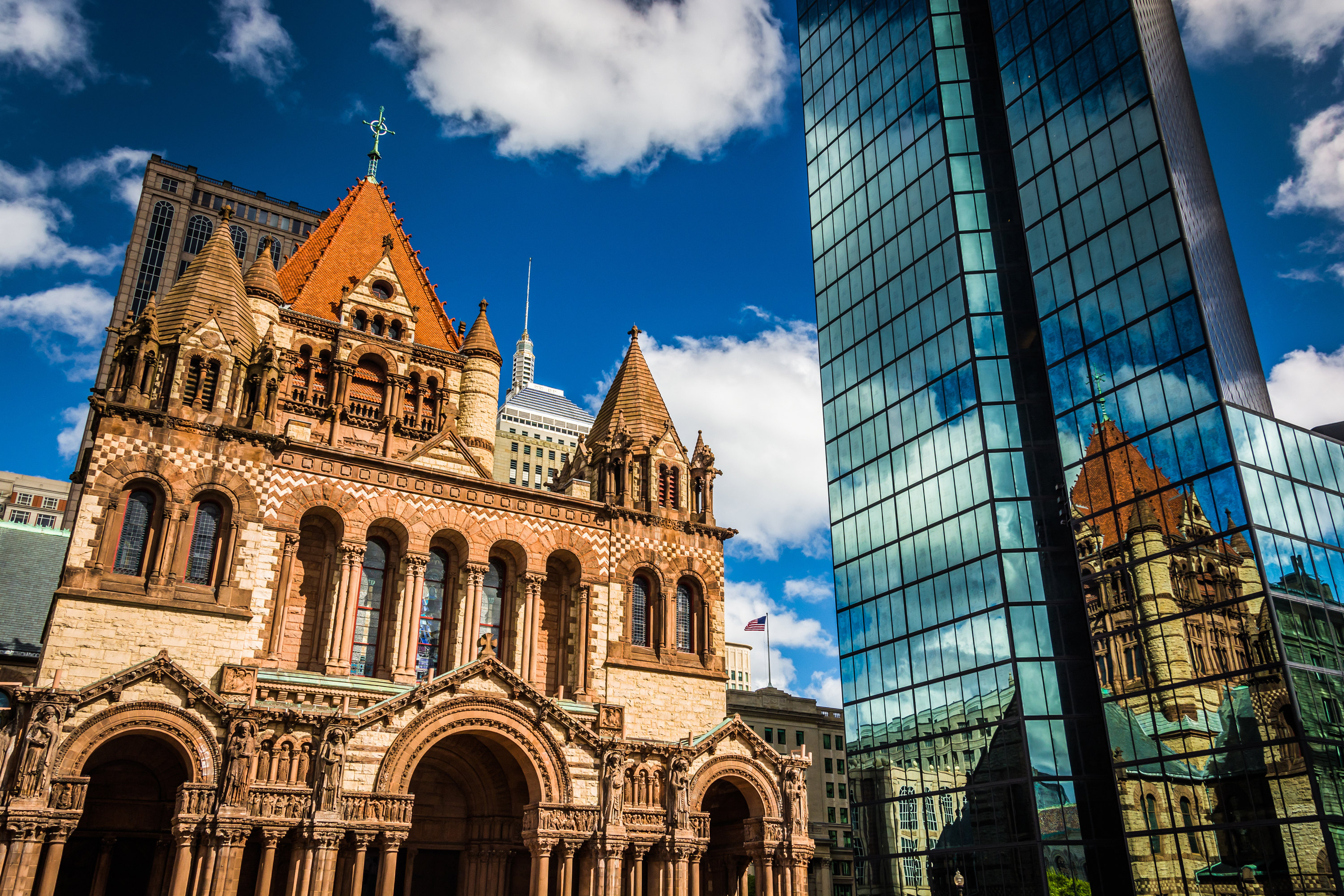 If you want your children to have an educational visit in Boston, stop at Trinity Church. Trinity Church is a beautiful Episcopalian church that dates back to 1877 and is quintessential Back Bay architecture.
Looking out at Copley Square, Trinity Church has a Romanesque Revival style, a popular nineteenth-century movement that emulated the designs of Medieval Europe. The church has distinctive stained glass, murals, stone masonry, and thick arches.
Trinity Church is so unique that it initiated a specific variation of Romanesque architecture called Richardsonian Romanesque. You can see Trinity Church's influence on other famous buildings throughout the country.
Trident Booksellers & Cafe
Trident Booksellers and Cafe is a popular destination for both tourists and locals. This famous shop has been a Newbury Street institution since the 1980s. Tucked inside a brownstone, Trident Booksellers and Cafe is a bookstore and a restaurant.
The bookshop has an excellent selection of classic and contemporary books, including children's books, as well as a collection of fun novelty items. The restaurant section is more than just a coffee shop: you can enjoy a full sit-down meal if you wish. The menu is kid-friendly and offers sandwiches, soups, and breakfast foods.
Beacon Hill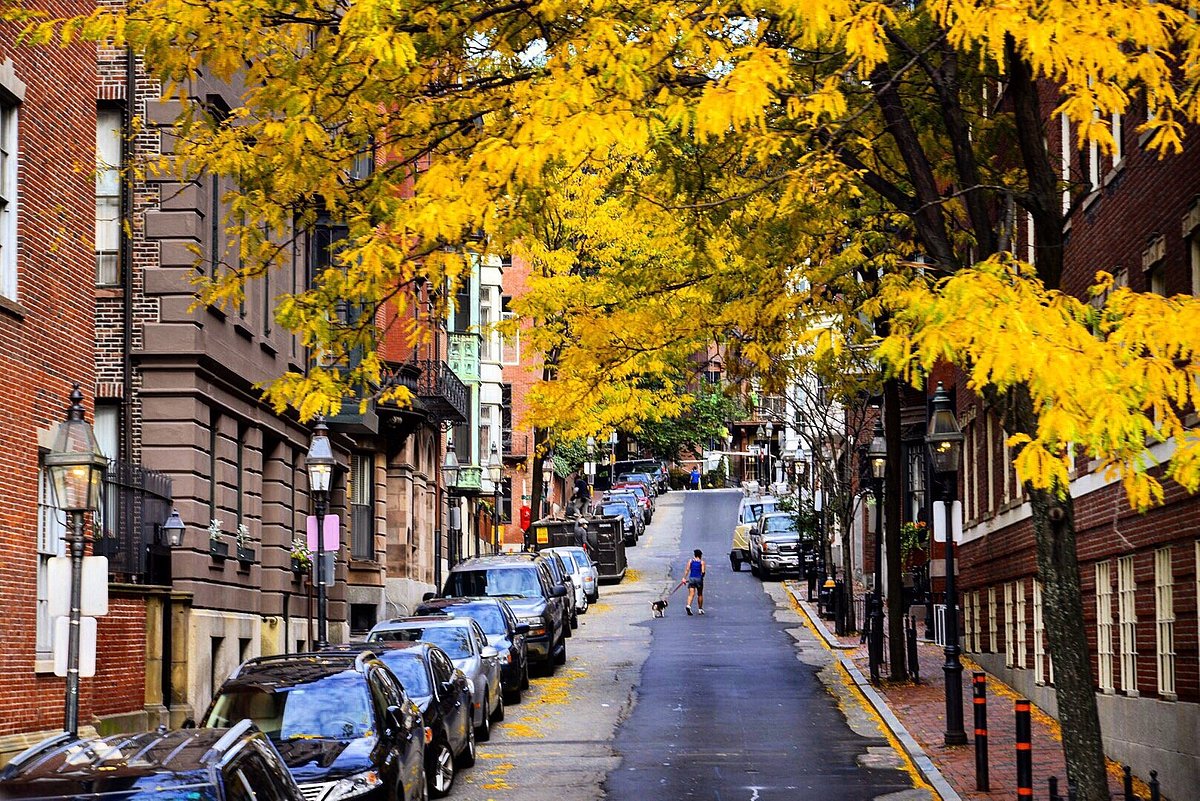 Nearby the Back Bay neighborhood lies Beacon Hill, a historic area as old as Boston. At the top of Beacon Hill sits the Massachusetts State House, an impressive building with a golden dome that overlooks the Boston Common, the Public Garden, and a series of old, meandering streets.
Beacon Hill is a beautiful area where children can play and explore. Not only does Beacon Hill have incredible public parks, but it also has a rich history that will spark a child's imagination. Plus, Beacon Hill is within walking distance from other popular Boston neighborhoods and has train stations with access to the green, red, and blue lines.
Boston Common and Public Garden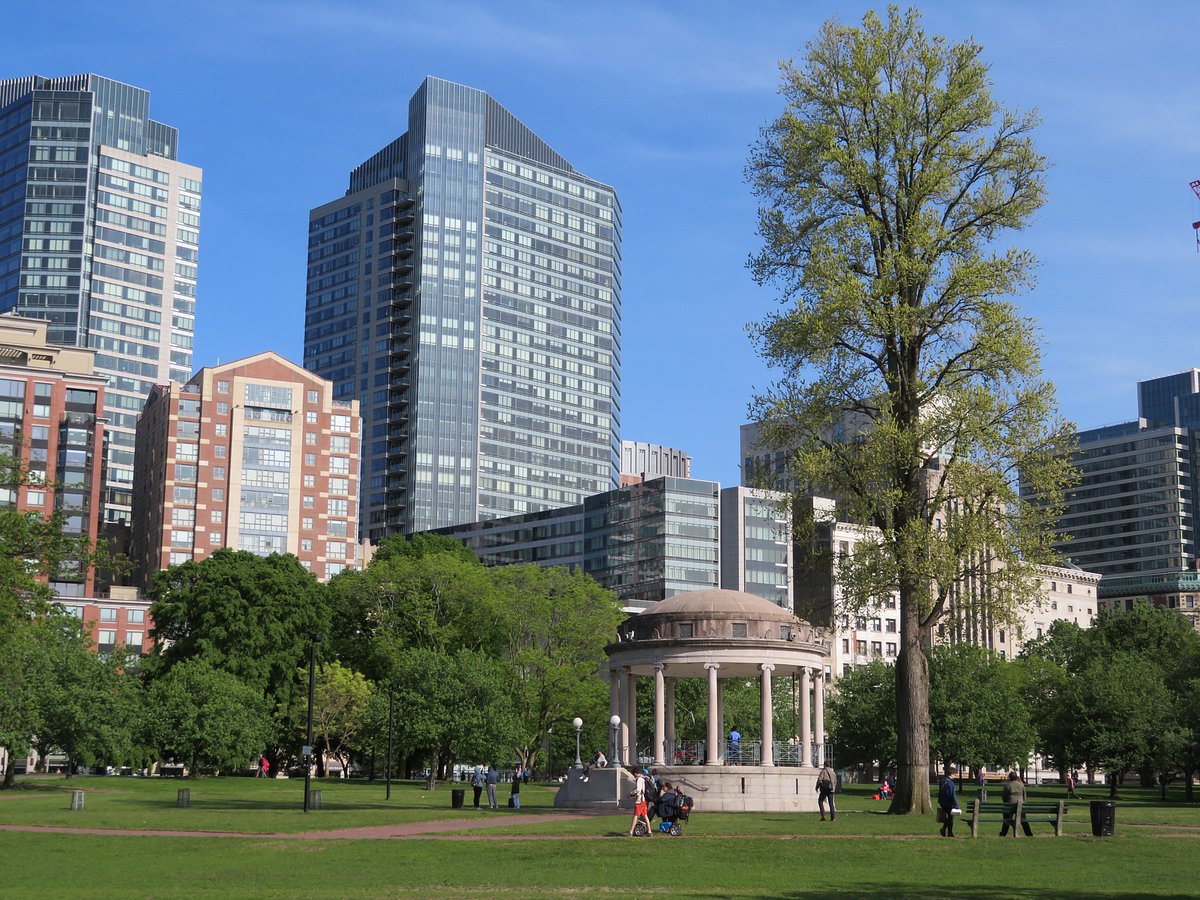 The Boston Common and the Boston Public Garden are large parks situated across the street from each other. The Boston Common is believed to be the oldest known city park in the United States. This green space started as a public cow pasture and gradually evolved into a park and meeting space. The park has many facilities, including a softball park and a skating pond in the winter.
The Boston Public Garden sits across the street from the Common. The Public Garden opened in the nineteenth century as a philanthropic project, providing the city with its first public botanical garden. In the garden you can ride on the pond in a swan boat, say hello to the Make Way for Ducklings statue, or spend time admiring the many beautiful flowers.
State House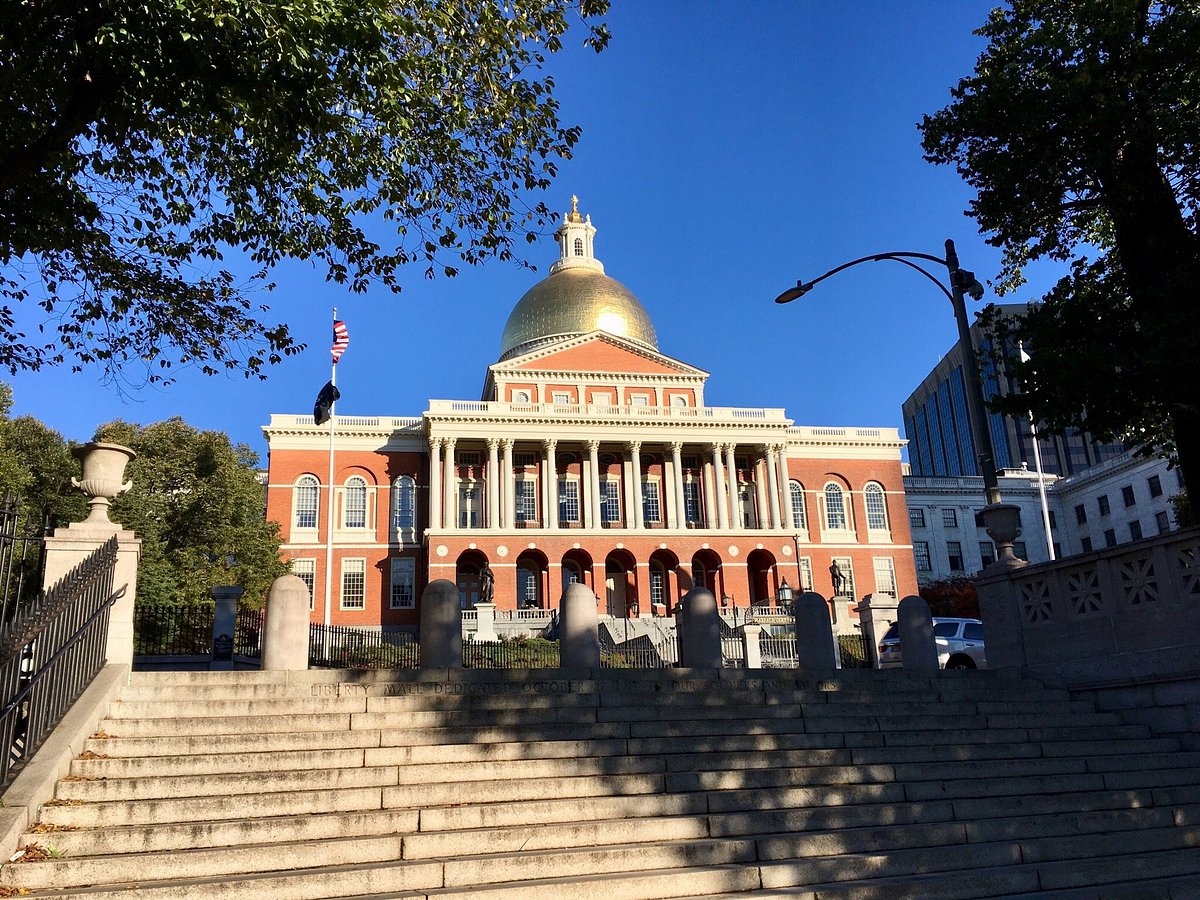 If you want to provide your children with some civic education, arrange to visit the Massachusetts State House. The renowned architect Charles Bulfinch designed the famous state house, which is easily recognizable from its stunning golden dome.
During your visit to Boston, your family can take a tour of the Massachusetts State House, learning not only about the building's history but also the history of one of the oldest state governments in the country. Along the way, you'll see some amazing works of art and architectural design.
Charles Street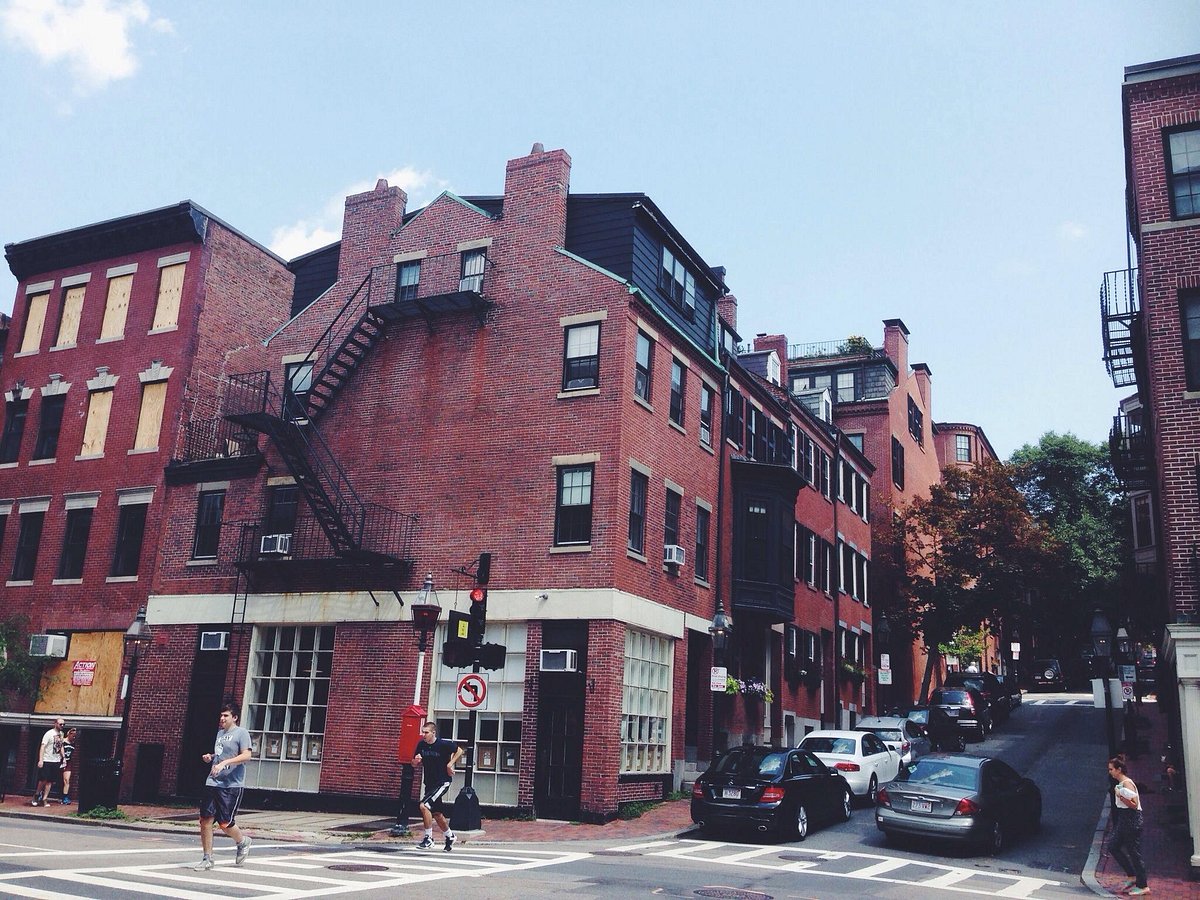 Charles Street is an old, winding street in Beacon Hill where most of the major neighborhood shops and restaurants are located. If your kids prefer to walk around and explore different spaces, taking a stroll down Charles Street could be a great way to spend an afternoon in Boston.
This quaint city street is filled with unique boutiques where you can buy clothes that you won't find anywhere else. Once you're done shopping, your family can get a tasty lunch at one of Charles Street's many excellent restaurants. Just remember to wear good walking shoes—most of Beacon Hill's streets were established by old cow paths and don't always make for easy terrain.
Nichols House Museum
Beacon Hill has excellent historic sites, including a few interesting mansions. The Nichols House Museum is a well-preserved nineteenth-century home designed by Charles Bulfinch. This house museum is a wonderful experience for any older children interested in art or history.
The Nichols House Museum has a sizable collection of sculptures, paintings, and antique furniture made by renowned Boston designers. To see the house you will have to get a ticket for a guided tour, which is free for children under 12 and a discount price for students.
Otis House Museum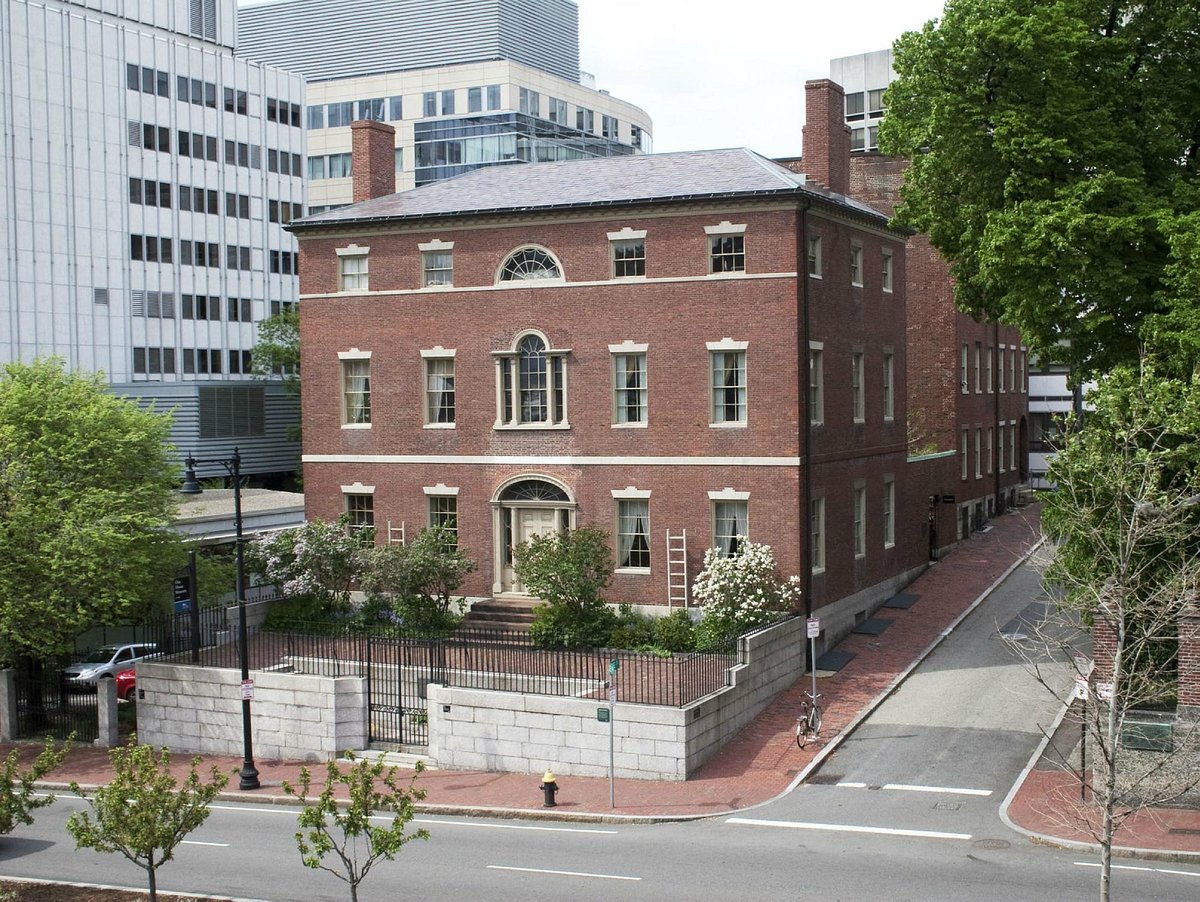 For an even older house museum, head over to the Otis House, also designed by Charles Bulfinch but built in the late eighteenth century. The Otis House is an excellent example of federalist architecture. The Federalist architecture was one of the earliest architectural design movements in the United States, and New England is one of the few places where you can explore well-preserved federalist buildings.
The house is full of art and furniture from the early era of American culture. Furthermore, the guided tour will educate you on a very different way of life than what we know now. For accessibility purposes, Otis House also offers a virtual tour experience.
Downtown
When in doubt, there's nothing wrong with going downtown. Downtown Boston is a busy center of tourism, business, and shopping. If you prefer for your family to stay in an area where all the action is, downtown is your best choice.
Downtown Boston is the optimal spot to experience all of Boston's major attractions: the neighborhood is bordered by the Back Bay, Beacon Hill, the North End, and the South End. When you stay Downtown, you can go shopping, visit Revolutionary War-era sites, and take a quick walk to the waterfront to enjoy the views.
Faneuil Hall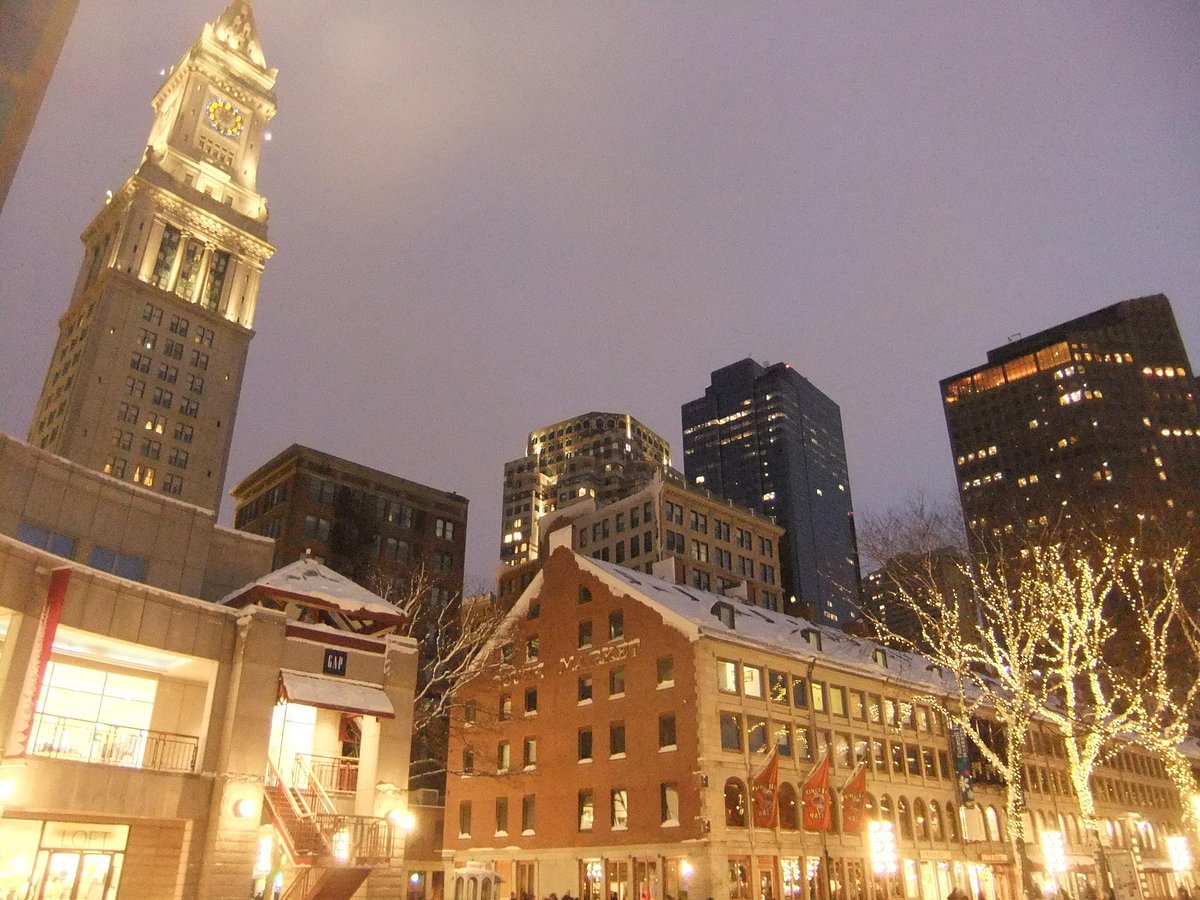 Faneuil Hall is the perfect place to go with your family. This historic marketplace began over two hundred years ago and is now home to a broad collection of appealing restaurants and stores.
Kids will have a blast checking out the art, clothes, souvenirs, and more. Faneuil Hall also offers plenty of restaurants that children would appreciate, including bakeries, a pizzeria, and a gelato shop. For more fun, head over to Quincy Market, the neighboring historic market hall.
Freedom Trail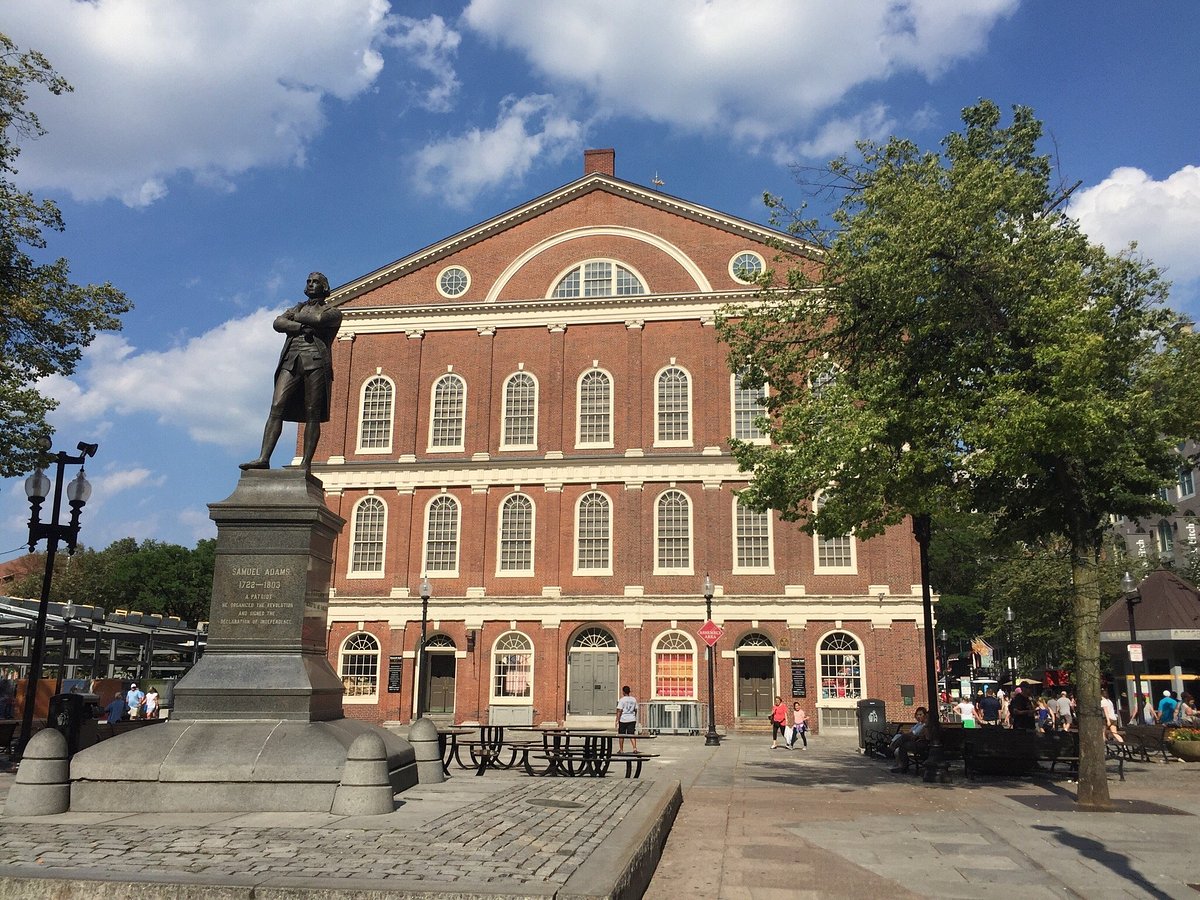 For a longer, more immersive experience, the Freedom Trail is a popular tourist attraction and a great fit for families. The Freedom Trail is a two-and-a-half-mile walking path that stretches across Boston, taking you through all the major historic sites related to the Revolutionary War.
Downtown Boston is an excellent access point to the Freedom Trail, especially if you have younger kids who won't have the stamina to walk the entire route. A large portion of the main attractions of the Freedom Trail is located downtown, including the Old South Meeting House, Old State House, and the Boston Massacre site.
The Freedom Trail is essentially a guided line along the sidewalk, so your family can start following along wherever they want and diverge from the designated route when they're done for the day, making this a super flexible activity that can match your group's needs.
Downtown Crossing
If you stay in downtown Boston, be sure to spend some time in Downtown Crossing, a central area of the downtown neighborhood. Downtown Crossing is a shopping district, consisting of a pedestrian-only street filled with popular stores, as well as the Downtown Crossing metro station, a major station for the city's transportation system.
Downtown Crossing used to feature old-school department stores, but the area has evolved and is now filled with contemporary retailers, such as the Gap, DSW, and Homegoods.
Boston Tea Party Museum
For an educational but fun and interactive experience, take your kids to the Boston Tea Party Museum, conveniently located just past downtown along the Congress Street bridge. At the museum, you can explore engaging exhibits about the Boston Tea Party before boarding a replica of the ship where the event took place.
Aboard the ship, your children will get to reenact the Boston Tea Party, including throwing a crate of tea overboard (don't worry, the crate is attached to a rope and will be pulled back up).
Cambridge
Technically separate from Boston, Cambridge is a delightful area for families to stay. Serving as the location for Harvard and MIT, Cambridge is a youthful city filled with trendy attractions and cultural hotspots.
Cambridge moves at a marginally slower pace than Boston proper, so it can be a good place to stay in Boston if your family prefers a bit of distance from the center of the city. Additionally, Cambridge has a nice balance of outdoor spaces and interesting museums, so kids will get the chance to both run around Harvard Yard and learn about dinosaurs at the science museum.
Museum of Science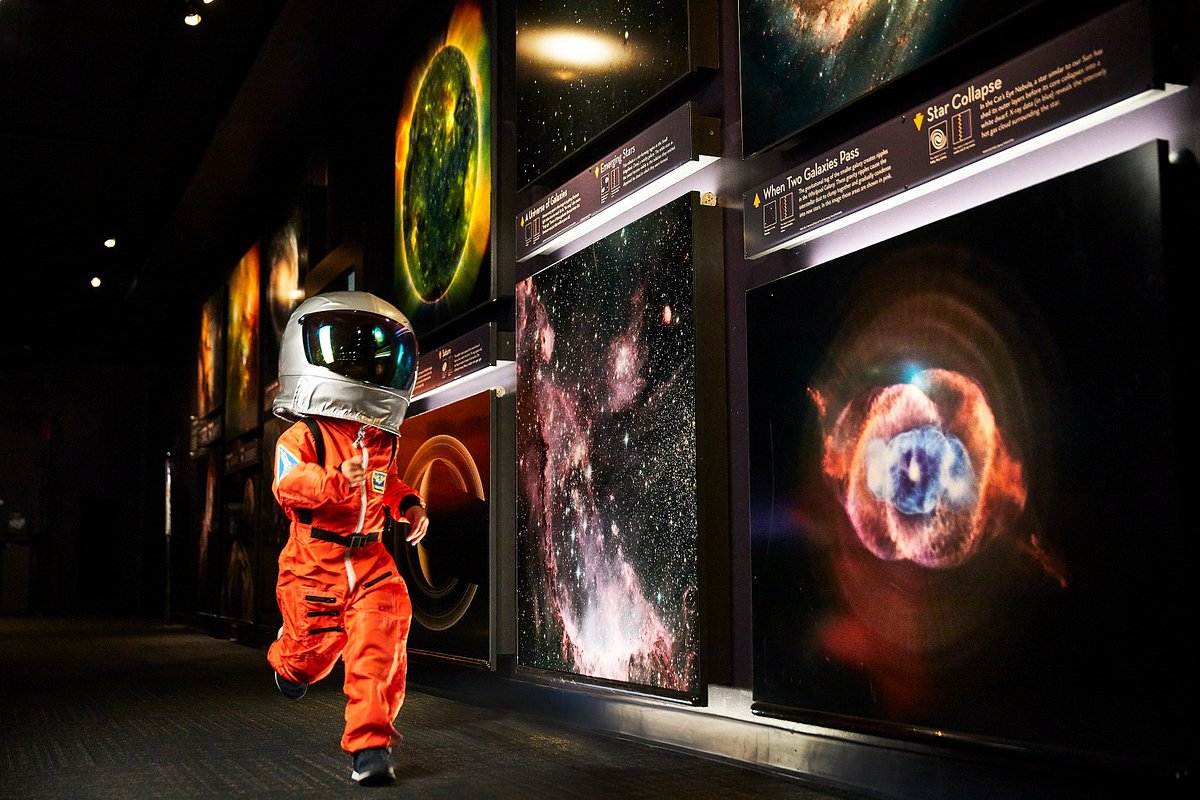 The Museum of Science is located right in the area where Cambridge transitions into Boston, and could be a great way to spend the first half of your day before entering the city to visit another attraction.
The science museum is accessible to all ages but pays particular attention to younger guests. Kids always love the classic Science in the Park exhibit, a large indoor playground that demonstrates different principles of physics. The majority of the other exhibits have interactive elements, as well. If you want a more theatrical experience, you can visit the museum's planetarium or 4-D theater.
Charles River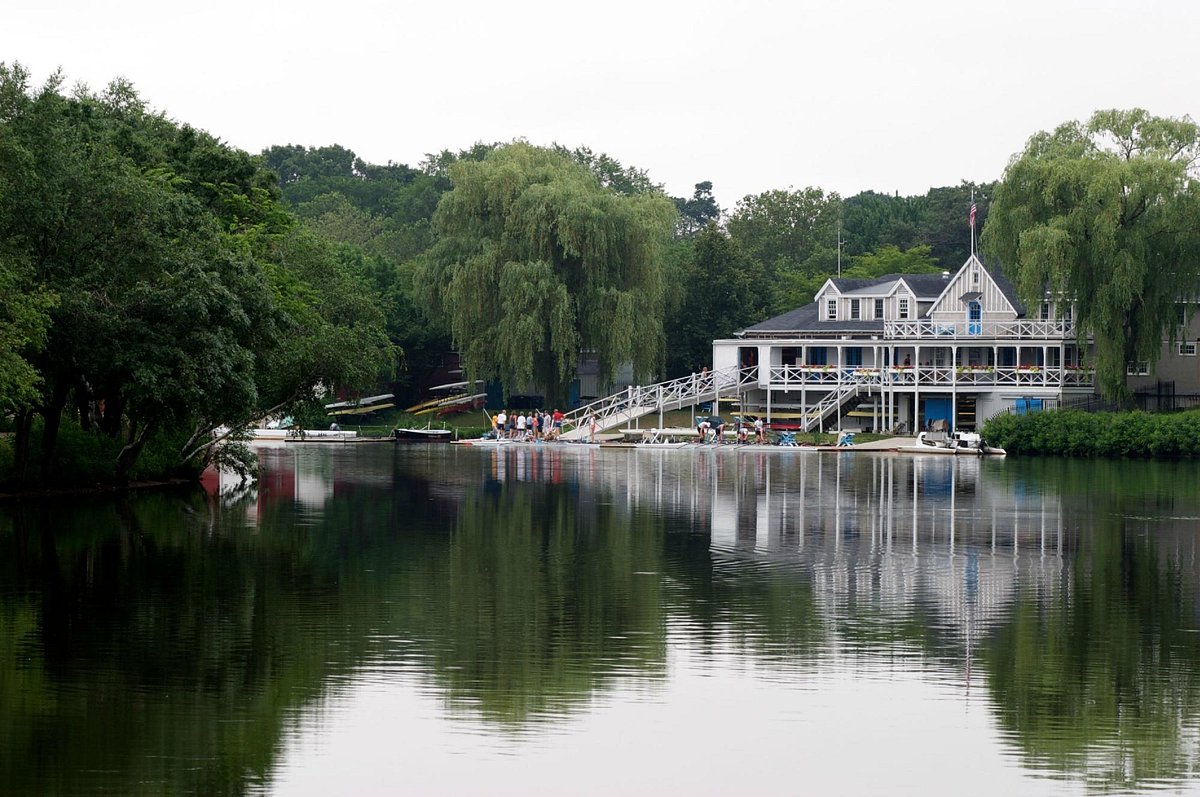 Cambridge sits along the Charles River and is a nice place for engaging in aquatic activities. In addition to walking along the river path and admiring boats from afar, your family can get out on the water.
Canoes and kayaks are both quite popular on the Charles River, and you can easily rent a canoe or kayak at Kendall Square in Cambridge. You can also sign up for a ride with the Charles Riverboat Company, which takes you along the river to admire all the major Boston landmarks.
Harvard Museum of Natural History
Harvard offers a multitude of museums for your family to visit, so be sure to take advantage if you stay in Cambridge. If your children like animals and are comfortable with old-fashioned taxidermy, they'll have fun at the Harvard Museum of Natural History.
The Harvard Museum of Natural History has an incredibly large collection of antique animal specimens that offers a unique educational opportunity. The museum also has exhibits on climate change, geology, and plant life.
Harvard Square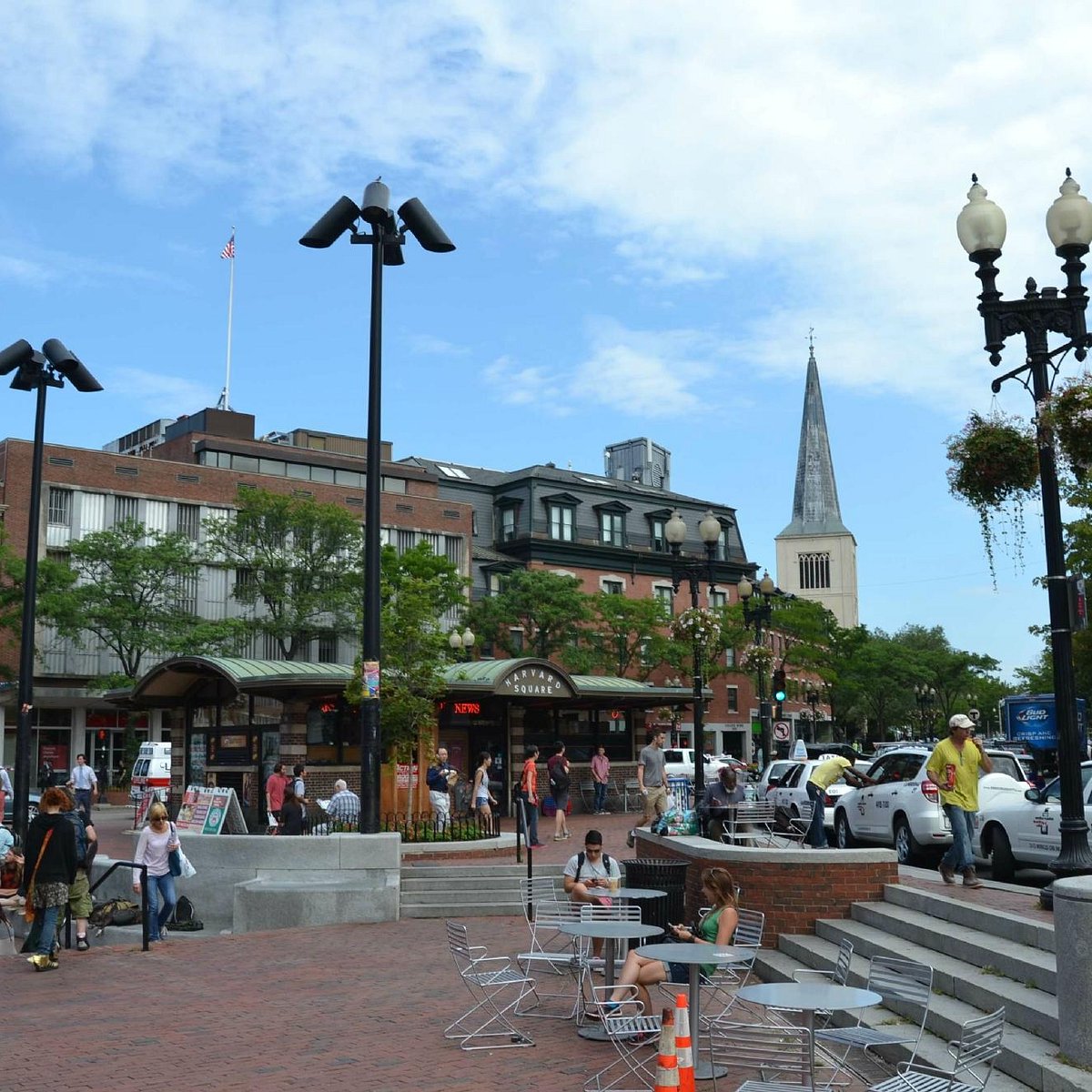 For the true Cambridge experience, take your family to Harvard Square. In this central area of Cambridge right next to Harvard Yard, you can visit iconic shops like Harvard Bookstore or The Coop (the oldest college bookstore in the country).
Harvard Square also has plenty of kid-friendly restaurants and cafes, including a superb Ben & Jerry's location. For a more local ice cream experience, visit J.P. Licks, a beloved Cambridge ice cream shop. Once you're done in Harvard Square, you can use the conveniently located train station and take the red line into Boston.
Brattle Theatre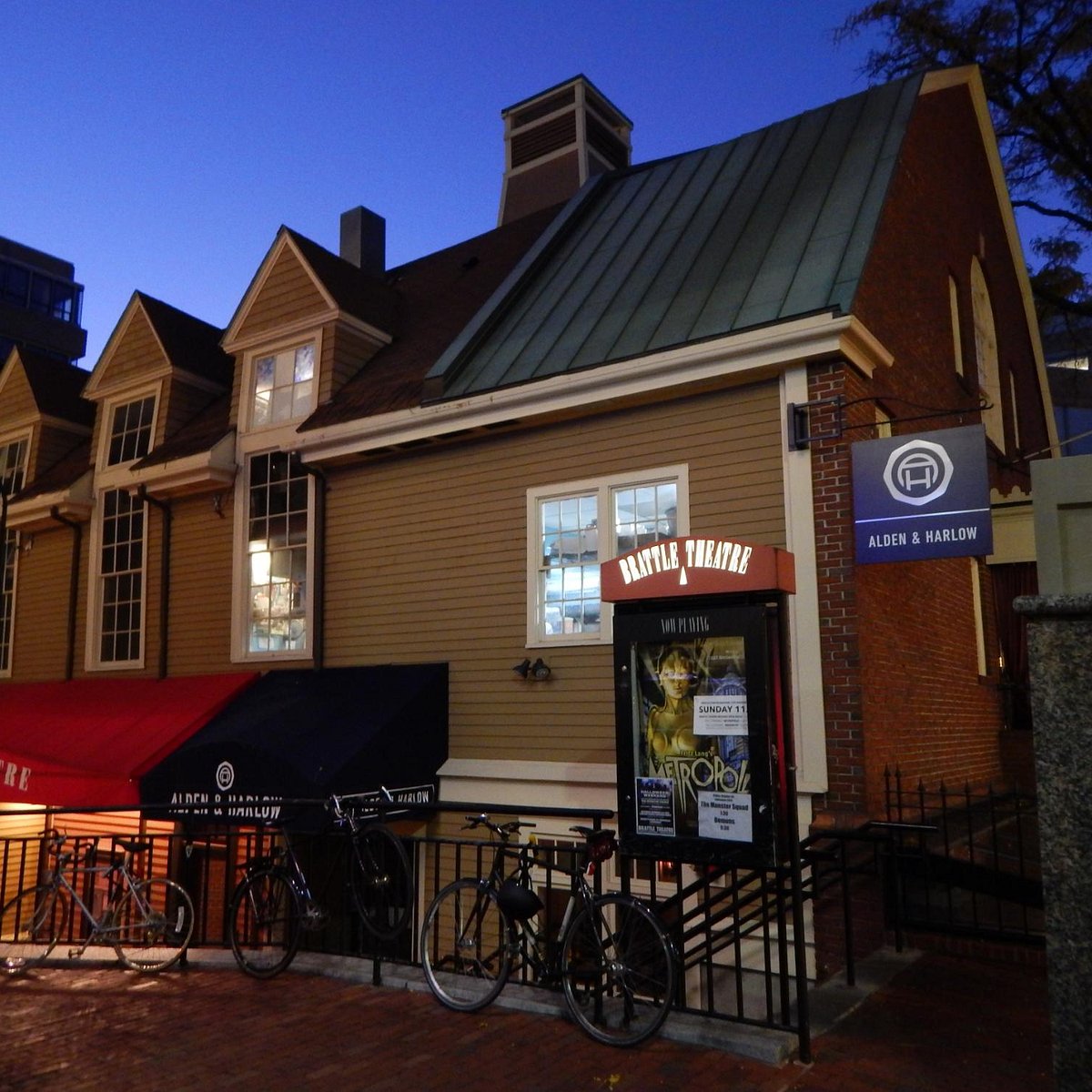 If you have teens or pre-teens who are aspiring film buffs, take them to the Brattle Theatre in Cambridge. Brattle Theatre was originally a stage theater but turned into a cinema in the 1950s. Since then, Brattle Theatre has become a beloved single-screen movie theater that shows art films and cult classics.
When you're planning your trip to Cambridge, keep an eye on upcoming film festivals or special showings at the Brattle Theatre—many of the events work well for families, such as the Bugs Bunny Film Festival.
MIT Museum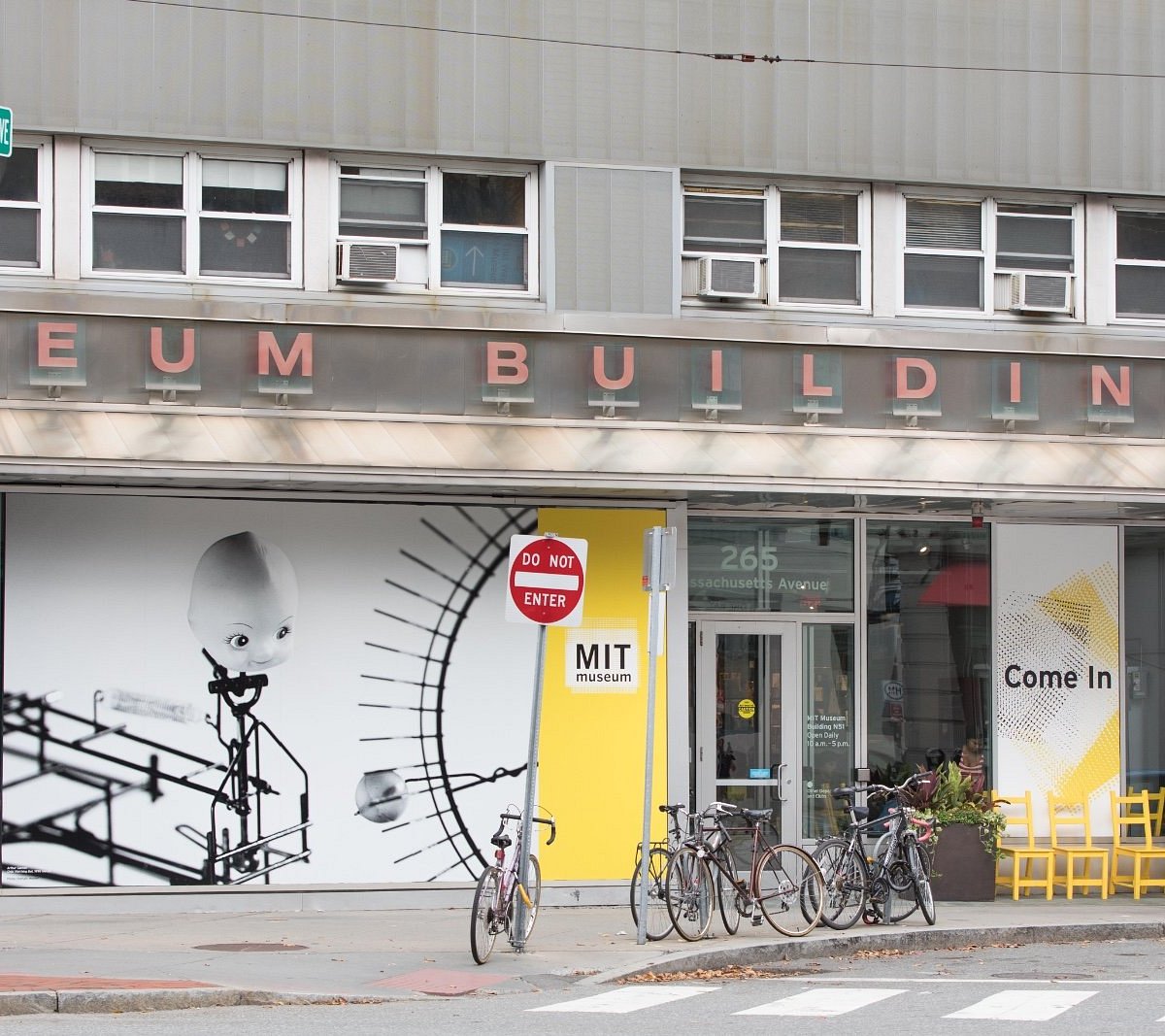 Children who like engineering and science will be delighted by the MIT Museum. Run by the Massachusetts Institute for Technology, the MIT Museum merges technology and arts to delve deeply into human culture and innovation.
Exhibits cover a wide range of topics and draw on MIT's extensive collection of technological artifacts and current research. Examples of exhibits include human genetics, photography, and theories of extraterrestrial life. Children under five enter for free and visitors under 18 get discounted tickets, so this museum can also be a great price performer.
Fenway-Kenmore
Although Boston is smaller than other major cities in the United States, it still has many neighborhoods with distinctive identities, such as Fenway-Kenmore. The Fenway-Kenmore area isn't the first neighborhood that tourists might choose to stay in, but it's a beautiful section of the city that features major attractions and serves as a useful intersection of other popular neighborhoods.
Fenway-Kenmore borders the Back Bay and the South End, as well as the Longwood Medical Area, Roxbury, and a section of the Massachusetts Turnpike. As you may have guessed from the neighborhood's name, Fenway-Kenmore hosts Fenway Park, the home stadium for the Boston Red Sox. The area is also the location of the Museum of Fine Arts and other significant art hubs.
Fenway Park
You absolutely must visit Fenway Park if it's your family's first time in Boston. Fenway Park's famous green structure and the lively energy of the stadium will make the trip extra memorable for your kids.
If you visit Boston during baseball season, try to buy tickets in advance since they often sell out. If you aren't in the city for the baseball season, you can still walk your kids past the stadium, stop at a few souvenir stands and take photos with the iconic green backdrop.
Museum of Fine Arts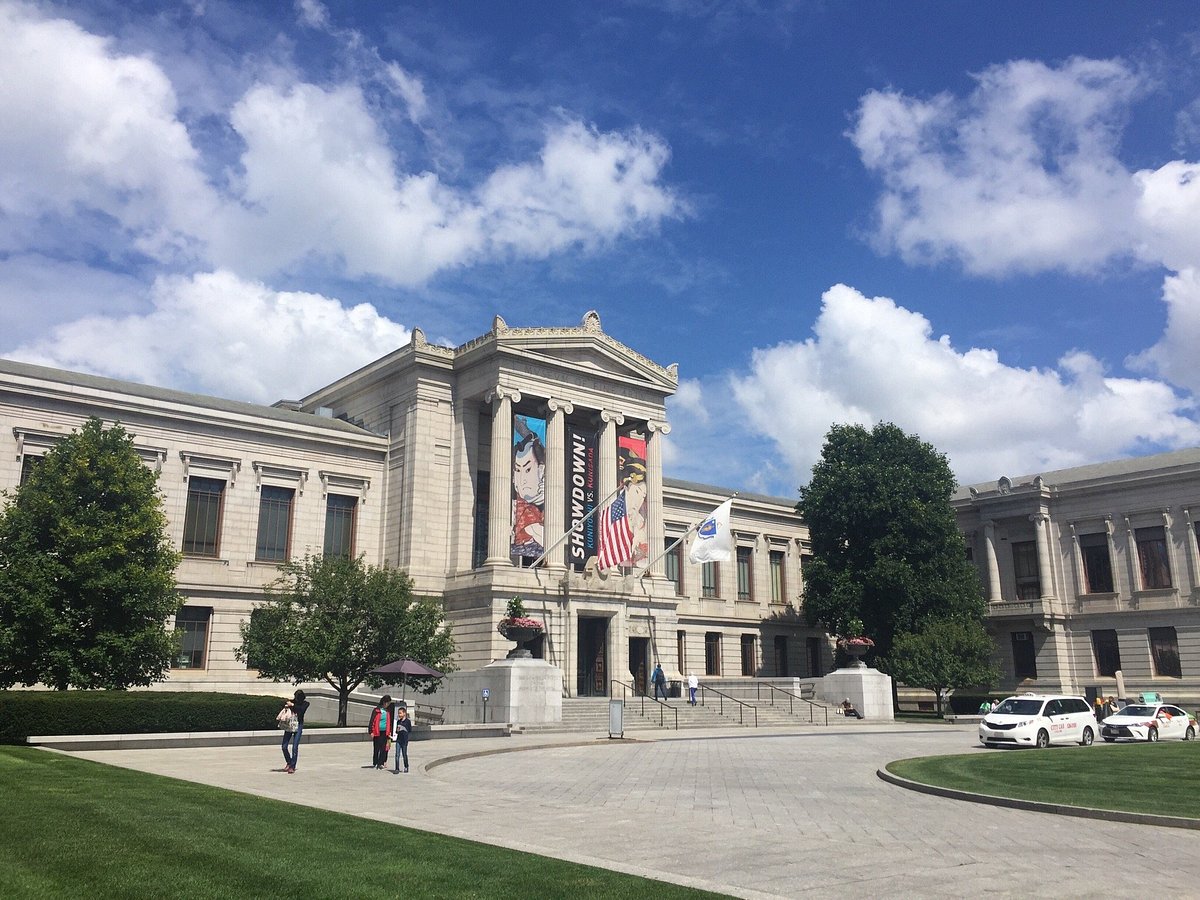 The Museum of Fine Arts is one of the special gems of Boston. Like many institutions in Boston, the Museum of Fine Arts has a lengthy history and thus ample time to amass an impressive art collection.
The museum is quite inclusive of families with children and offers engagement opportunities, such as art labels for children or small-scale scavenger hunts in the galleries. Most of the galleries allow strollers and all of the restrooms have changing tables.
Isabella Stewart Gardner Museum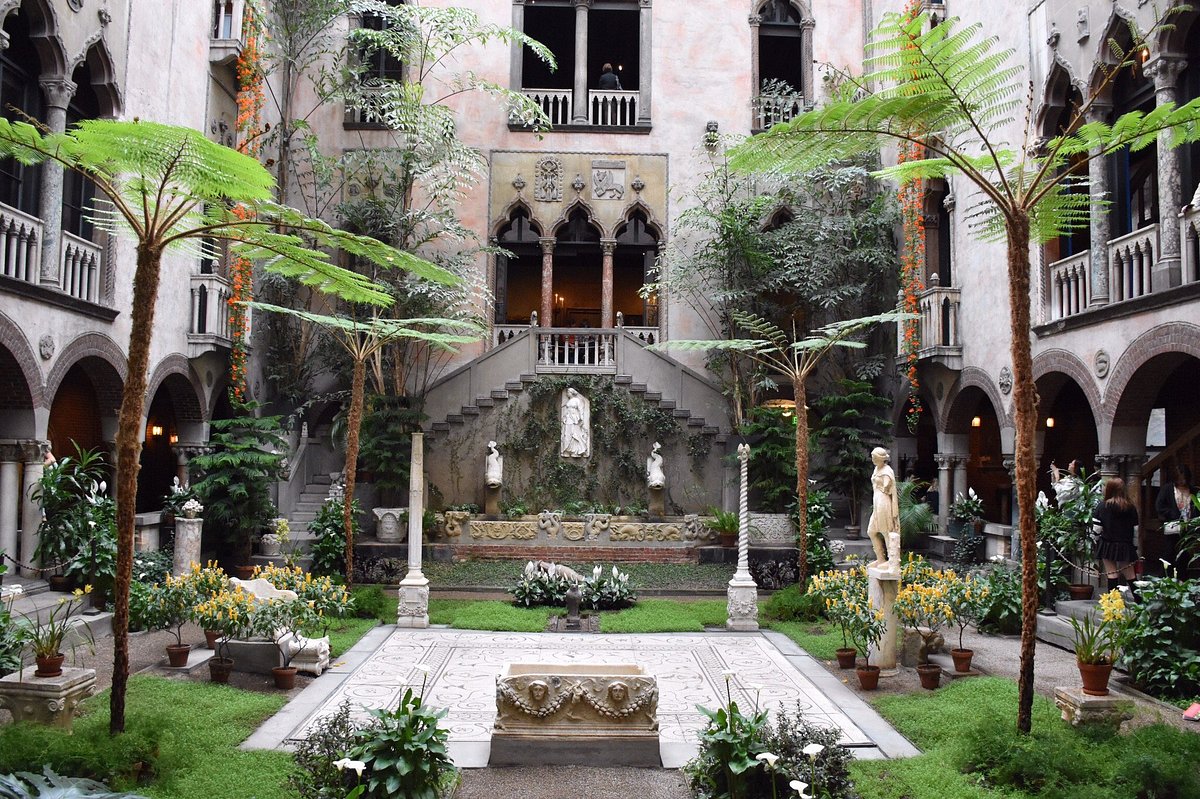 For an alternative art experience, check out the Isabella Stewart Gardner Museum. This museum is less well-known to folks who aren't engaged with the art world, but it's a beautiful space and one of the highlights of the Fenway-Kenmore neighborhood.
Opened in the early 1900s, the Isabella Stewart Gardner Museum houses the huge art collection of the philanthropist and socialite Isabella Stewart Gardner. Children will enjoy the breathtaking courtyard garden and the many rooms of enchanting artworks. Older kids with an interest in true crime will also have fun with the infamous museum robbery that took place in 1990 and has never been fully solved.
James P. Kelleher Rose Garden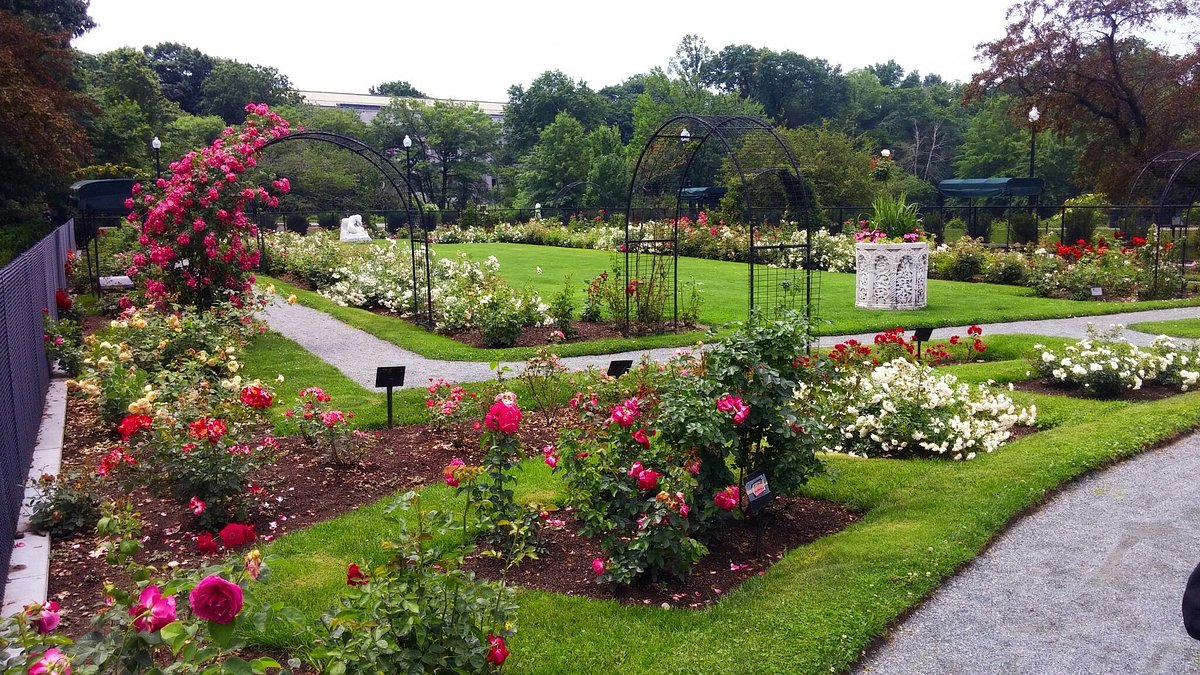 James P. Kelleher Rose Garden can be found in the Back Bay Fens, a park that is situated between Fenway Park and the Museum of Fine Arts. There are plenty of interesting spaces for children to explore in the Fens, but the James P. Kelleher Rose Garden is a particularly engaging area for young kids to wander.
The Kelleher Rose Garden has around 200 types of roses on display, both planted in the ground and growing on arched trellises. The space is quite magical and will make children feel like they have stepped into the world of Alice In Wonderland.
The Boston Pops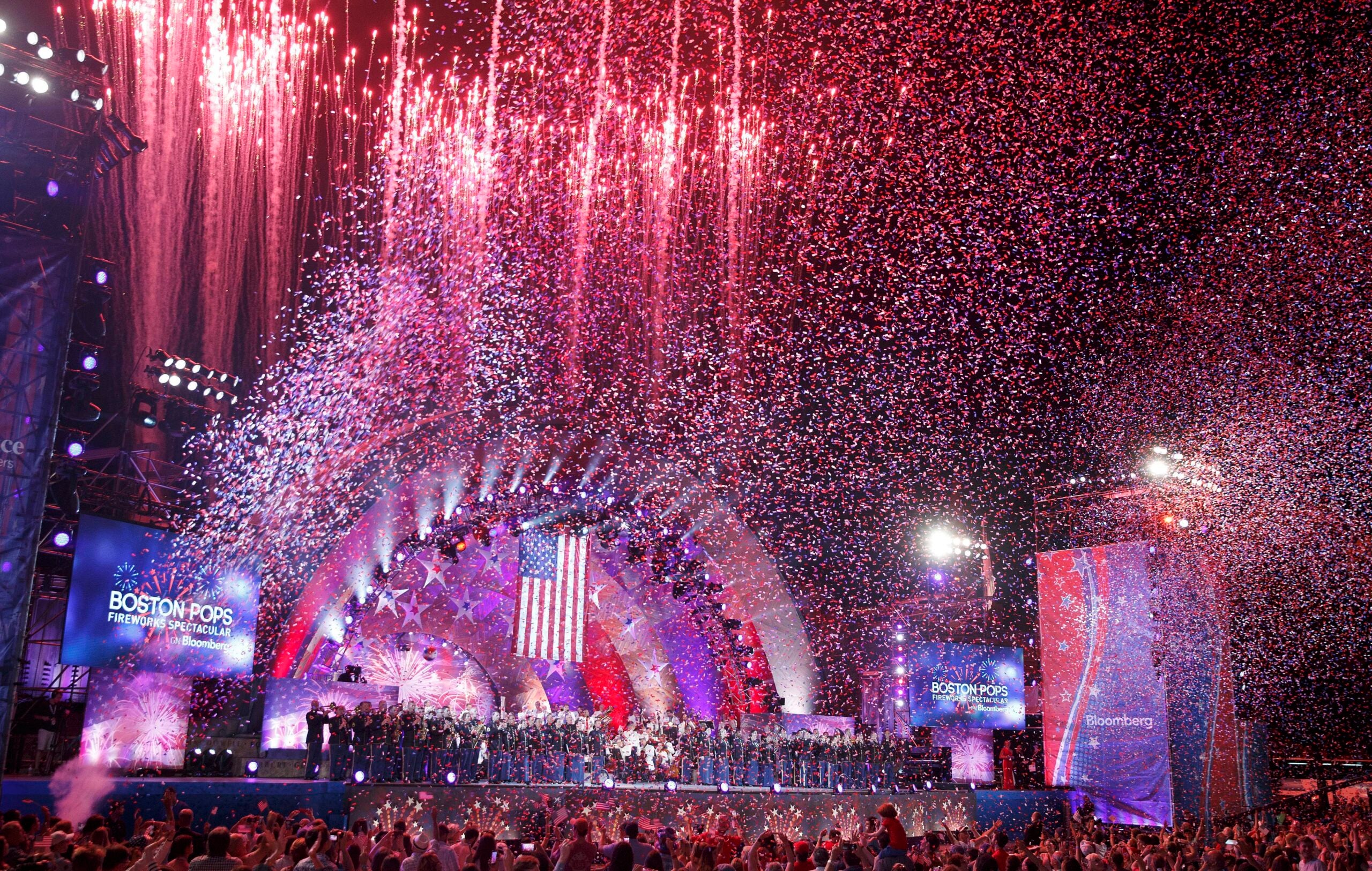 In addition to beautiful art museums, the Fenway-Kenmore neighborhood also hosts Symphony Hall. While adults might appreciate listening to the Boston Symphony Orchestra, the Boston Pops provides a fun evening of entertainment for the whole family.
The Boston Pops plays popular music, such as holiday carols and contemporary hits. Many of their performances are designed with children in mind, especially around the Christmas season. If your children love to hear their favorite songs, check the Boston Pops schedule when planning your stay in Fenway-Kenmore.
Waterfront/North End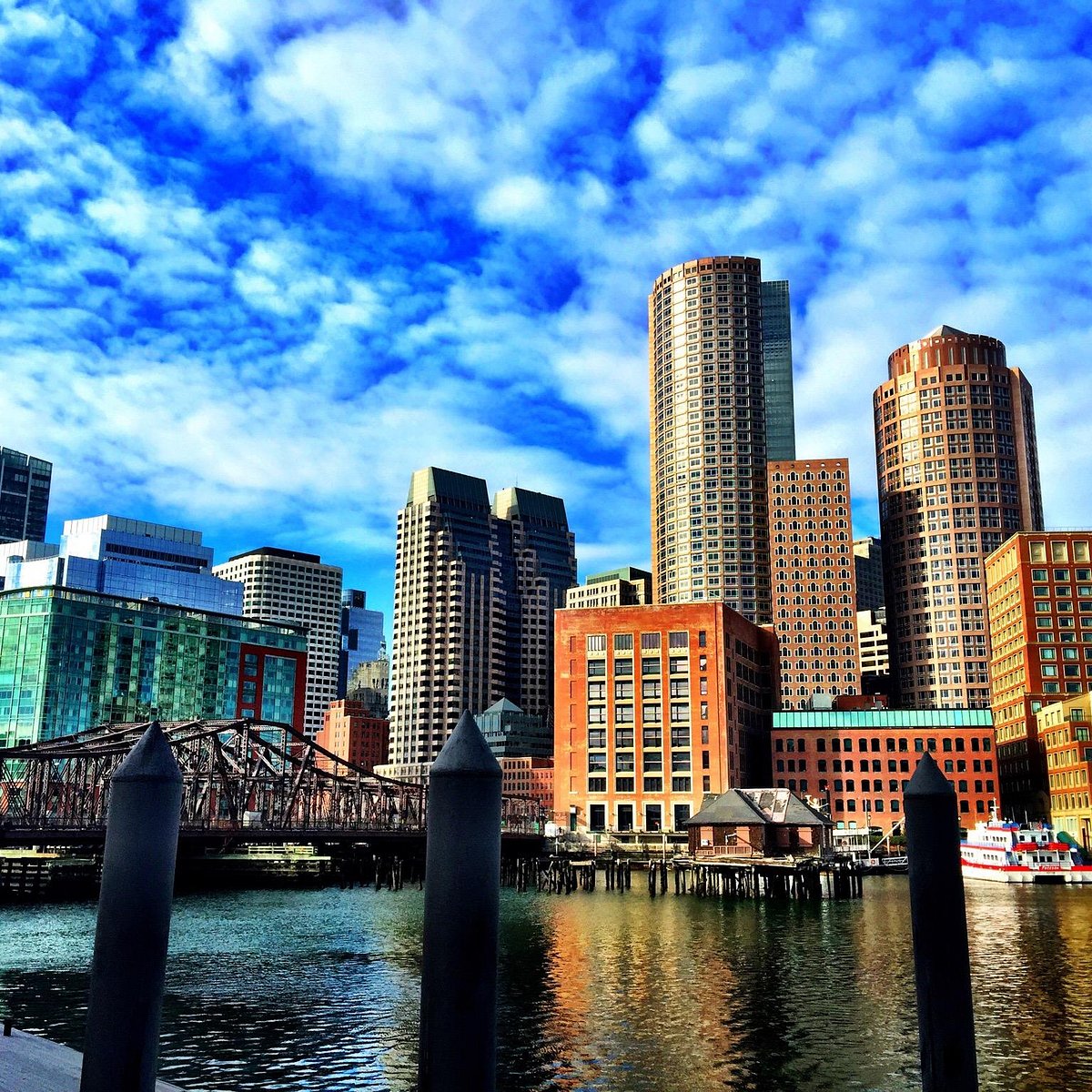 The North End and Waterfront neighborhoods are also entertaining regions of Boston that work well for families. The North End and the Waterfront are two different neighborhoods, but they are right next to each other, so if you're looking for a place to stay, it makes sense to group the two for your search.
The North End is Boston's Little Italy. Here, you'll navigate small, winding streets from the 1700s and experience authentic Italian restaurants, ranging from cannoli shops to famous pizzerias.
As you leave the North End and transition to the Waterfront, you'll walk through the Christopher Columbus Waterfront Park and eventually reach the New England Aquarium. As you continue down the waterfront, you will find a line of high-end hotels and interesting restaurants facing a gorgeous view of the water.
Paul Revere's House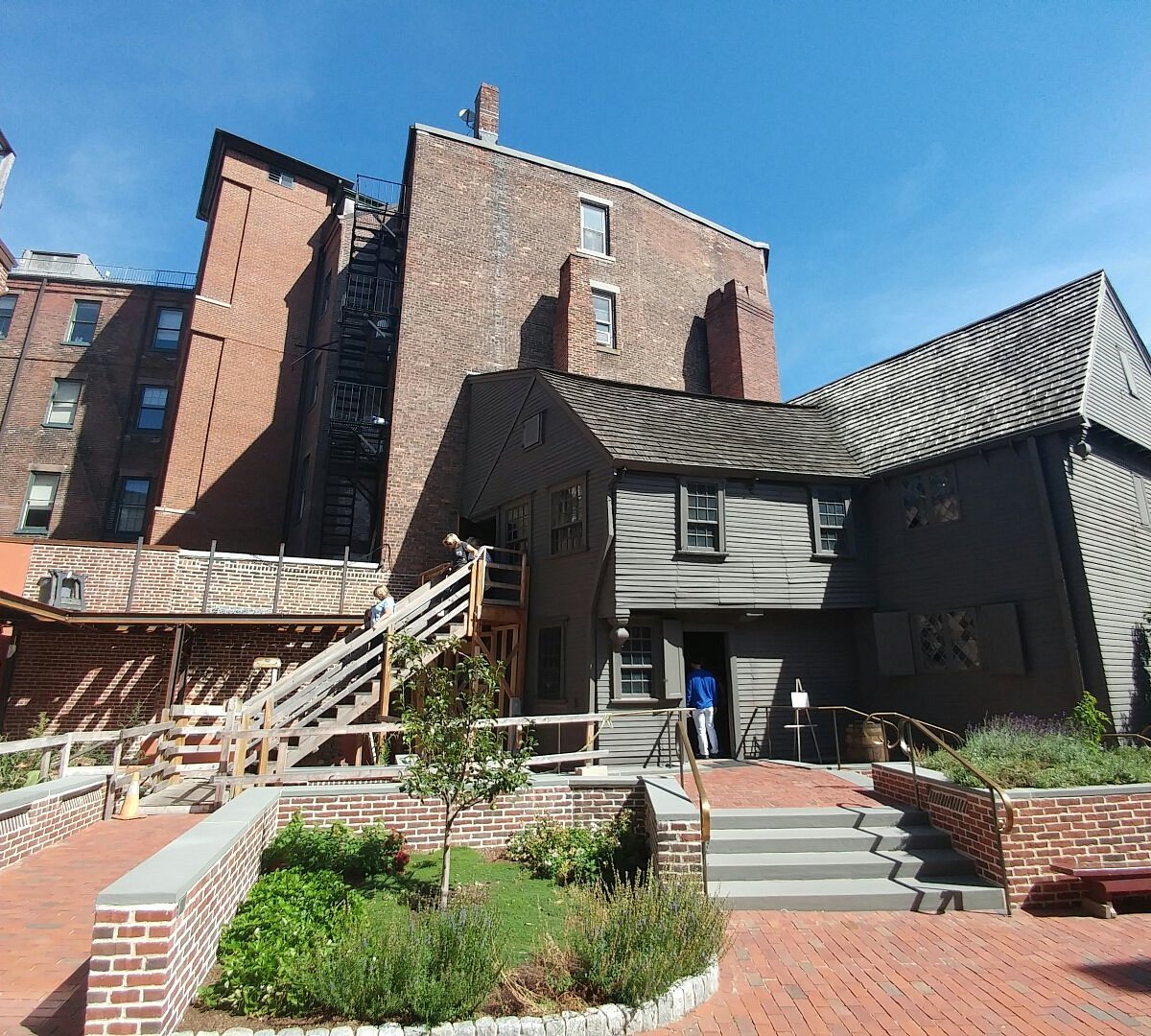 Before the North End became the center of Boston's Italian community, it was a major neighborhood for the early residents of Boston. For this reason, the North End features several historic sites relevant to the Revolutionary War, including Paul Revere's House.
Paul Revere, most famous for helping to warn the Massachusetts militia about the arrival of British troops, lived in the North End throughout the Revolutionary War period. You can visit the home and learn more about Revere's life and the history of the house. This museum is a popular destination for families and school field trips, and the tour includes an ample amount of kid-friendly content.
Old North Church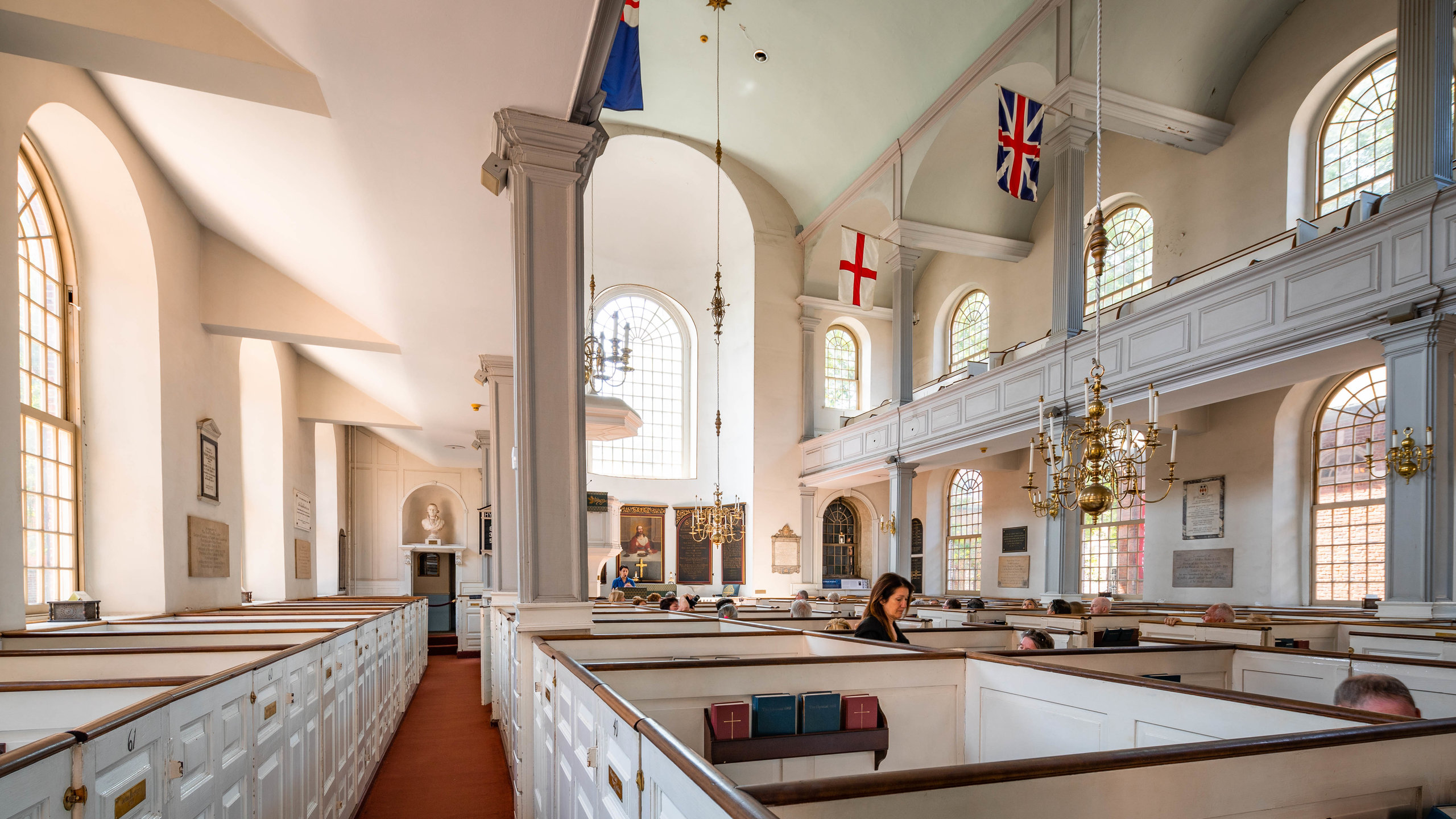 Old North Church is another Revolutionary War historic site that your family should visit while staying in the North End area. Old North Church is where the warning was signaled to Paul Revere about the arrival of British troops.
The Old North Church is still an active religious community today, but the church welcomes guests to participate in guided tours.
New England Aquarium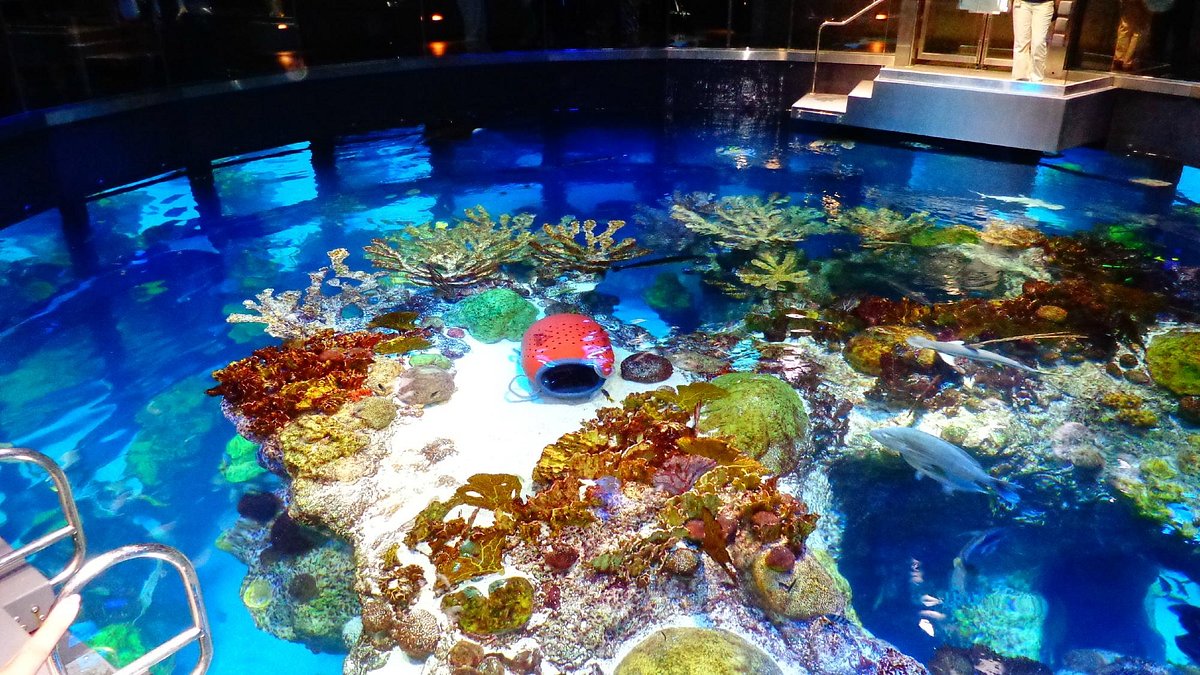 The New England Aquarium is an adorable institution with an unusual architectural style. The building is somewhat cylindrical, and you travel through the aquarium by walking up a spiraling ramp, where you can look at tanks on all sides. The effect makes you feel as if you are underwater, creating an amazing experience for young kids.
The aquarium has some extra special animal exhibits that you'll want your children to see, including the penguins, the sea turtles, and the giant octopus.
Frequently Asked Questions
Here are the answers to some of the most frequently asked questions about the best places to stay in Boston for families with kids.
What can you do with toddlers in Boston?
Boston is extremely accessible to young children and toddlers. You can take your toddler to the Boston Children's Museum, where many of the exhibits are aimed at children under five years old. The Museum of Science also has a plethora of kid-friendly interactive exhibits. For an outside time, head to the Boston Common and Public Garden and explore the park.
What can you do with teenagers in Boston?
As a city with many universities and colleges, Boston is a fun place to be for adolescents and young adults. Entertain a teenager in Boston by taking them to one of the many museums, or perhaps go see a game at Fenway Park. Teens will also have fun sampling Italian food in the North End before stopping by the aquarium to say hi to the penguins.
What's the best time of year to visit Boston?
The best time to visit Boston depends on the activities you wish to do while you're there. Winters in New England can be quite harsh, but if you want to go ice skating or see a holiday performance by the Boston Pops, you'll want to plan a trip during the winter months.
Summer is also an ideal time to visit Boston. It can get a little warm, but the weather is usually lovely and you'll be able to spend time outside or go to a ball game.
Where can families stay in Massachusetts outside of Boston?
For some families, staying in an area outside of Boston is the right choice. Fortunately, many nice towns and cities are within driving distance from the city. The best option is to stay somewhere along the North Shore, such as Ipswich or Salem. You'll have easy access to the highway and the commuter rail, but you'll also have local attractions to enjoy.
Final Thoughts
As you can see, Boston is an exciting city to visit with your family. Whether you prefer a historic neighborhood or the hustle and bustle of downtown, you'll have some excellent options when choosing the best place to stay in Boston.
More about our TFVG Author