Butting up against the royal Mississippi River's western banks, Missouri has always been a travel magnet. The state shares a deep connection to early American pioneer history, like the famed Lewis and Clark Expedition to the Pacific Northwest. Several historic sites, museums, amusement parks, stadiums, and zoos are also spread across the state.
Missouri is home to numerous natural attractions, making it an ideal family destination. If you are planning a vacation, this comprehensive Missouri family travel guide is a must-read. It takes you through the nitty-gritty of the Missouri tour, with everything you need to know before visiting with kids.
Reasons Why Missouri Is the Perfect Family Vacation Destination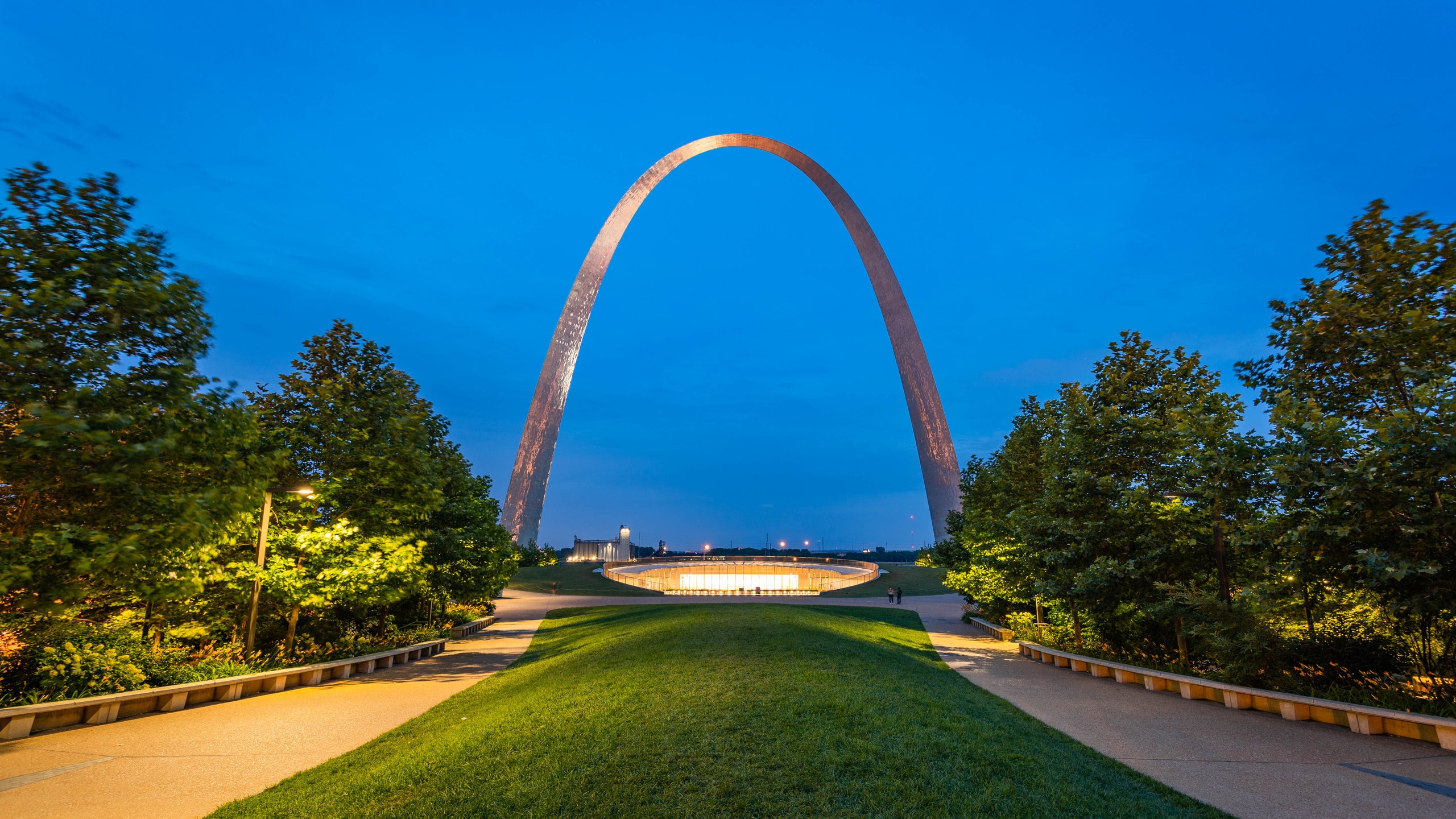 Missouri, "the Show Me State," is home to approximately 5,000 recorded caves, incomparable natural views, numerous historic places, and an extensive range of museums.
The unique and interesting children's museums, including the Talking Rock Cavern, Fort Osage, the Clerk Boathouse, and The Mark Twain Cave are some of the attractions for kids to explore throughout the state.
When's the Best Time to Visit Missouri With Kids?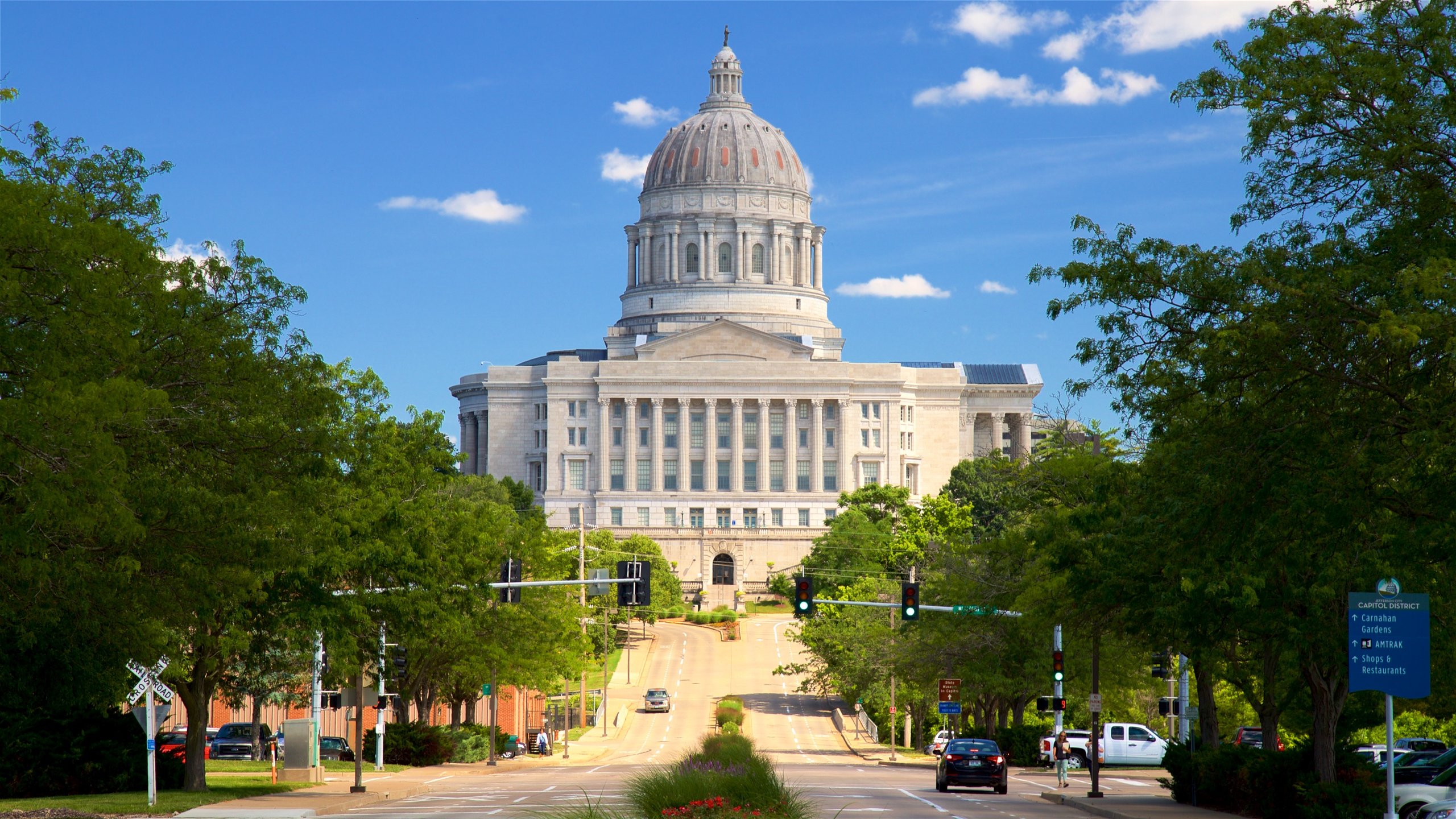 The ideal time to visit Missouri is from September to November. In this span, the summer heat cools off. Besides, the monsoon shifts to an occasional drizzle. You can expect a soothing temperature, ranging from 15-20 degrees Celsius, which is perfect for setting off an adventurous trip through the state's exquisite mountain trails and lakes. This is also the time when the alteration in fall colors creates enhanced hues in the background. The camping sites look like perfect canvases, reflecting the serene sunset views of the mountains.
Alternatively, the state in winter becomes covered with snow and experiences uncomfortably chilly temperatures. In addition, you may also come across vigorous snowstorms.
The spring generally arrives in mid-March, and at that time, the temperature rises to a comfortable level, but the state experiences tremendous rainfall in those months.
What's the Weather in Missouri Across the Year?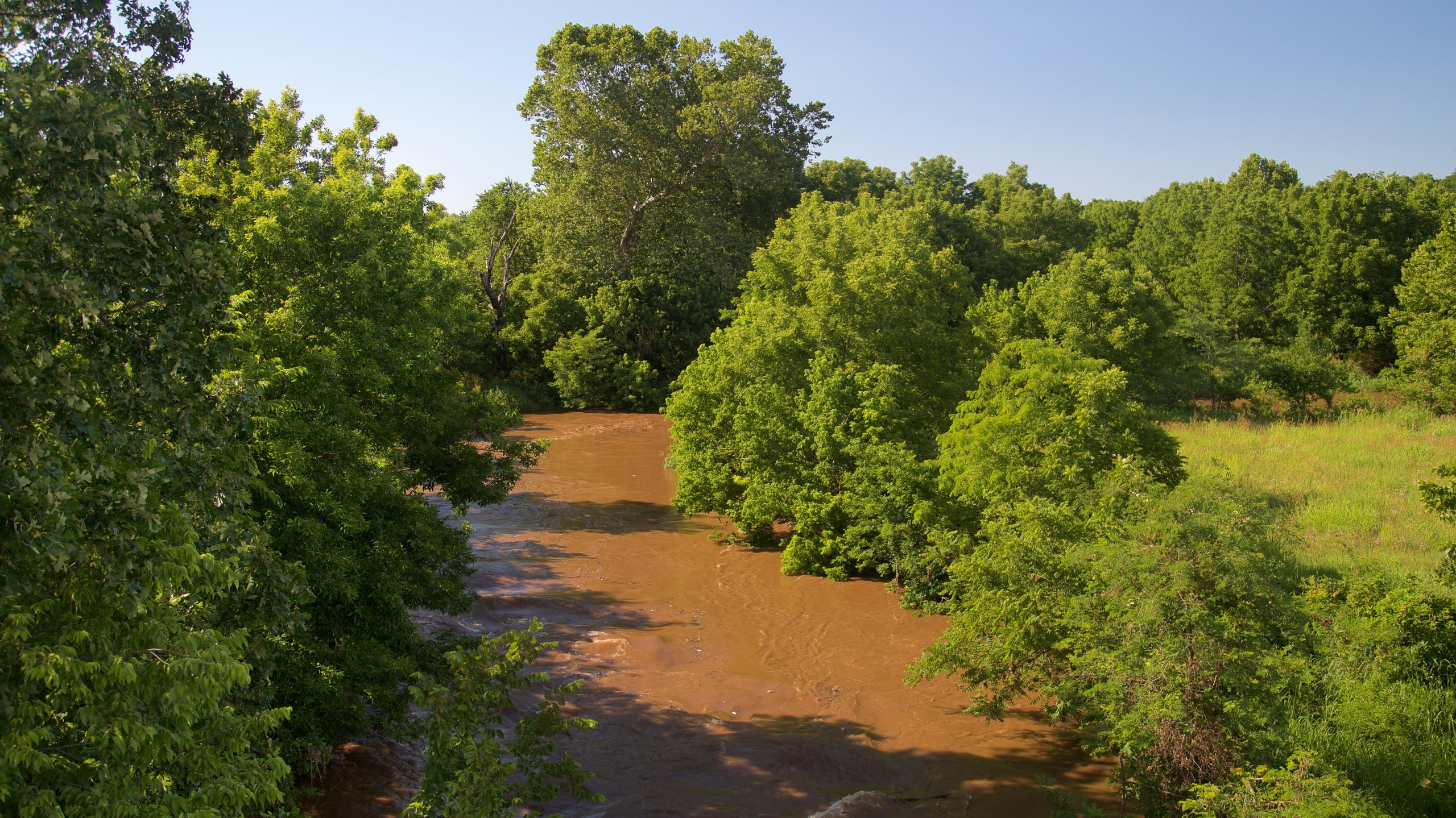 Missouri has a continental type of climate identified by strong seasonality. In winter, the state experiences unchallenged dry cold air masses that swing south from Canada and the Northern Plains. Summer, on the other hand, brings moist and warm air masses along with it, with a swing north from the Mexican Gulf, which produces copious amounts of rain.
The spring and fall are transitional in Mexico. In this season, the country experiences unique changes in precipitation and temperature because of fast-moving and contrasting air masses.
While the state experiences differences in regional climate, they don't have specific geographic boundaries. Due to its inland location, the state experiences frequent changes in temperature. Winters are extremely cold, and summers are tremendously hot.
What's the Perfect Length of Time to Spend in Missouri?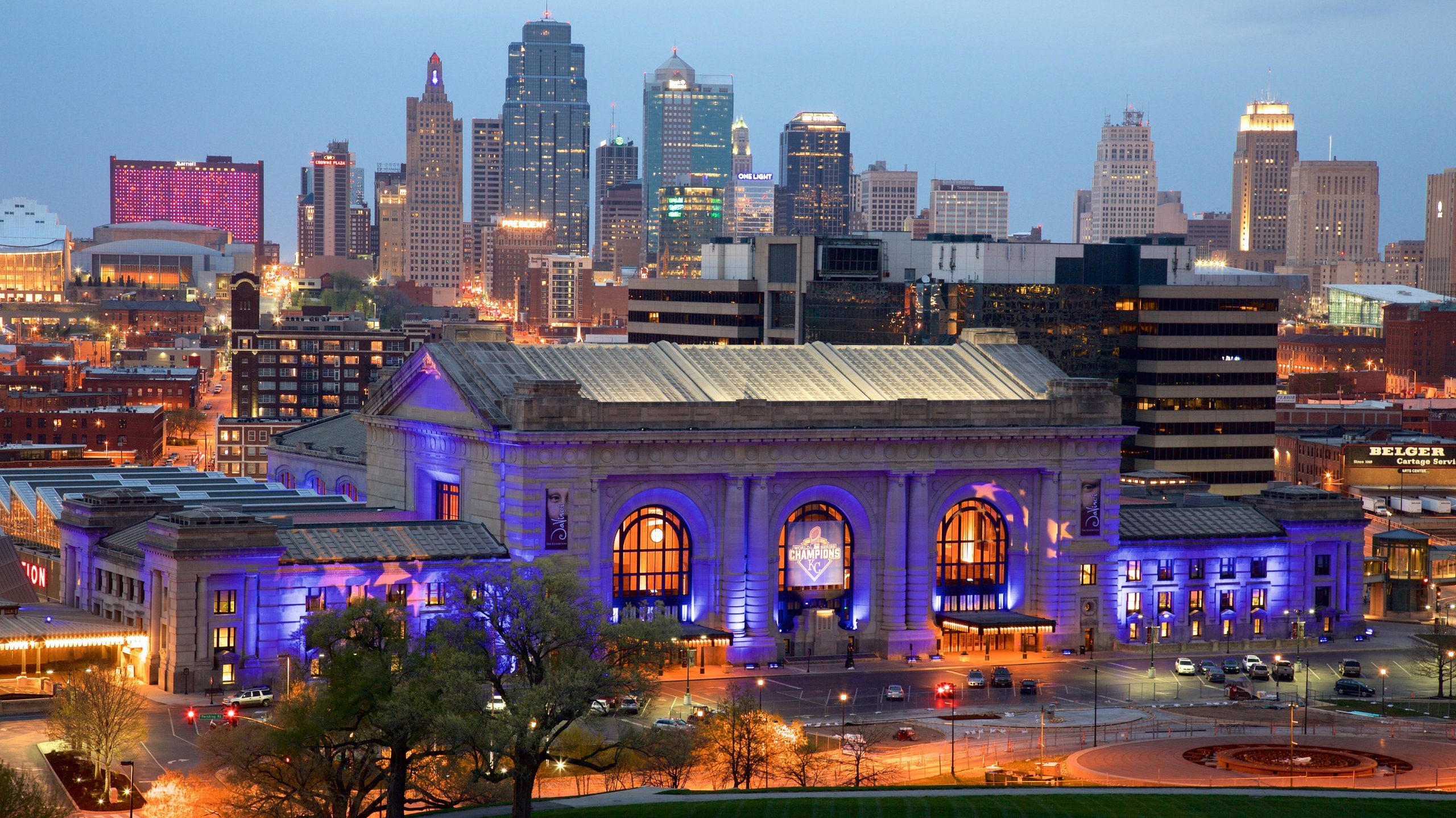 Missouri has numerous wonders. However, a week or fortnight trip is sufficient to explore the beautiful and historic destinations of the state. In this span, you can also enjoy different outdoor activities, adventures, eatery hopping, shopping, and more.
The Best Things to Do With Kids in Missouri
Missouri's jaw-dropping wonders and national treasures offer unforgettable escapades for kids and families. If you have a hard-to-impress teenager or swaying toddler in your family, you can see Missouri as a destination to make wondrous memories. Here are a few things you can do for a perfect Missouri trip with kids.
Explore Legoland Discovery Center in Kansas City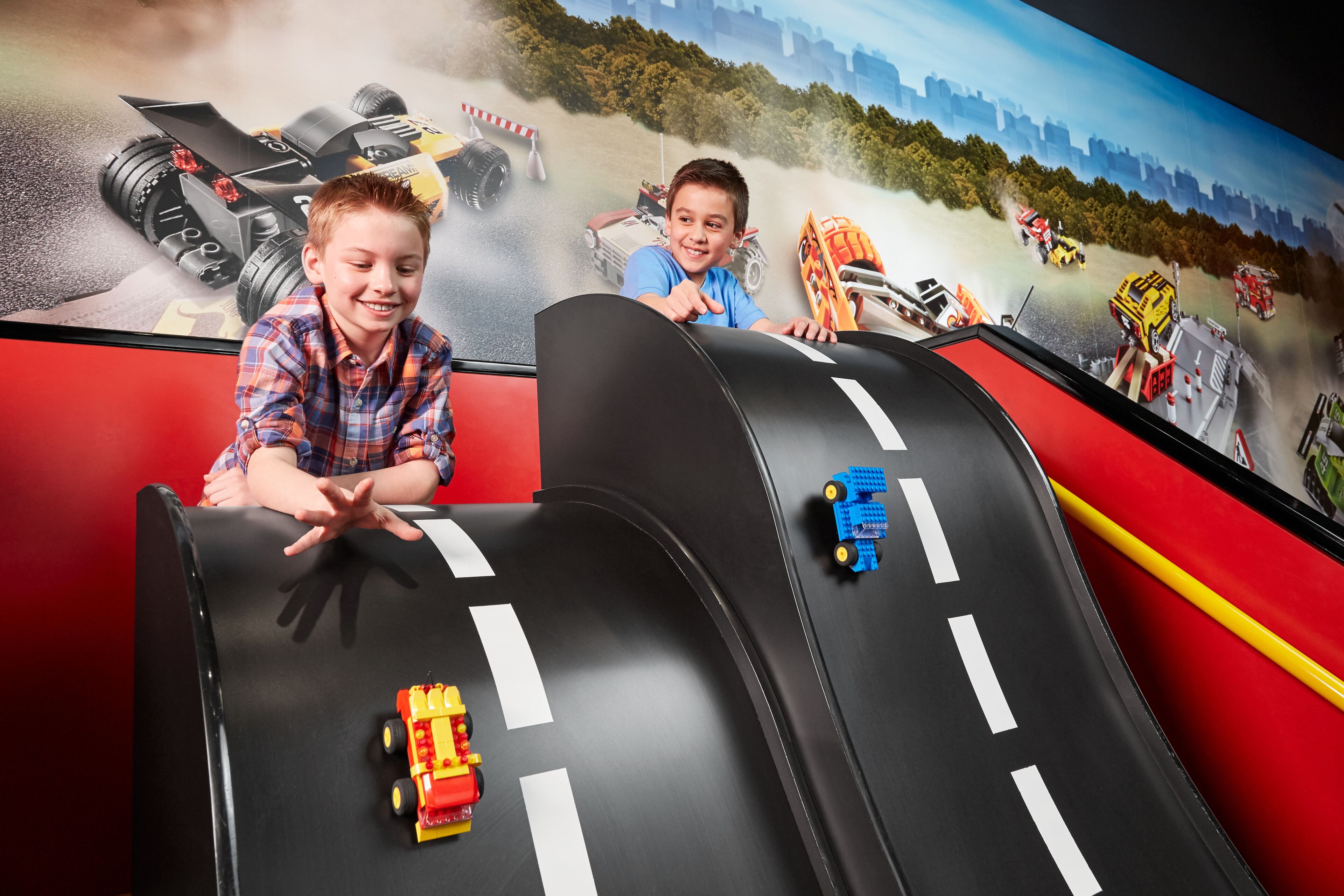 If you are in Missouri with kids and it's raining there, you should not miss visiting Legoland. This discovery center features vibrant Lego creations. This indoor family entertainment center is in the Crown Center in Kansas City.
Operated by British leisure group Merlin Entertainments, the Legoland Discovery Center is spread across a 35,000 square feet area. Here, you will find Lego brick-made models of local landmarks. Besides, you can learn how they manufacture Lego bricks from master model builders.
The family entertainment center also features a soft play area, a gift shop, Ligo rides, 4D cinema, etc. The 4D cinema shows various 4D films with renowned Lego characters. On the other hand, rides like the Kingdom Quest Leisure Ride allow you to zap rats and cats while keeping an eye out for treasure boxes.
In the Legoland Discovery Center shop, you can find more than 900 products, while the cafe serves delicious snacks, drinks, and food. You can even build a LEGO tower and verify its robustness by putting it on earthquake tables. Your kid can explore the play zone, which features a construction site, the fire academy, and a coast guard tower.
If you are lucky, you can come across the five LEGO® friends – Olivia, Emma, Stephanie, Mia, and Andrea. What's more, you can make your own Lego microphone and showcase your talent on the karaoke stage. The Legoland Discovery Center is ideal for kids aged 3-12 years.
The Union Station Science Center, Kansas City
This is the most celebrated destination in Kansas City. Boasting more than a century of iconic history, the Union Station includes the Arvin Gottlieb Planetarium, the internationally awarded Science City, and updated touring exhibitions. Besides, here you can visit more than 120 hands-on displays, the city's extreme theater, etc. The entire area of Union Station is spread across 100,000 square feet. The place is ideal for inquisitive young minds.
Here, your kid can create, explore, and experiment with the different wonders of science. The place offers opportunities for hands-on learning, complemented by unlimited fun. The Science City of Union Station has gotten international awards for visitor experience.
Thousands of science-loving children visit the place annually, and it's considered one of the top 25 science centers in the USA. The primary attractions of the place include Simple Machines at Play; Every Last Drop: Explore Water, Genetics: Unlock the Code; etc. The Simple Machines at Play allows your kid to explore six simplistic machines to help them understand functions like climbing, lifting, sliding, turning, fastening, and racing. These functions call for the simultaneous engagement of body and mind.
Besides the ones mentioned, there are a lot of creative constructions that you can explore in their hands-on learning labs. By visiting this place, your kids can power up their imagination and develop an interest in evolution and invention.
The center operates from Monday through Saturday (10 AM to 5 PM) and 12 PM to 5 PM on Sundays. The hours of operation are the same for summer and winter. Union Station members and children aged 12 months or lesser are entitled to free entry.
Explore Mark Twain Cave in Hannibal
Originally named McDowell's Cave, Mark Twain Cave is a public cave situated in Hannibal. Popular as Mark Twain's boyhood home, this registered national natural landmark is different from the other 6,000 caves in Missouri. It's a remnant of a much larger cave system, probably cut apart by glaciers eons ago.
The cave has numerous narrow, winding passages, and it features soft limestones that are around 350 million years old. It is spread across 3 miles and has a total of 260 passages and four entrances. What's more surprising, the inside temperature of the cave remains static throughout the year—be it summer, winter, spring, or fall, it's always 11 degrees C.
Mark Twain found it pretty interesting to explore the cave in his childhood, and the stories of his explorations later reappeared in his books. While the cave was not well known until 1876, Twain's timeless novel, The Adventures of Tom Sawyer, brought it into the limelight.
Since it's located close to the Mississippi River, you can experience cool breezes and a comforting climate here, which makes the place a perfect picnic destination for families. Presently, Austin and Todd Curry own the entire cave complex, which includes a campground, a winery, a candle shop, and a visitors' center. Here you can enjoy different activities like one-person stage performances, stone picking, etc. The cave welcomes tourists throughout the year except for Thanksgiving and Christmas Eve.
Visit St. Louis Zoo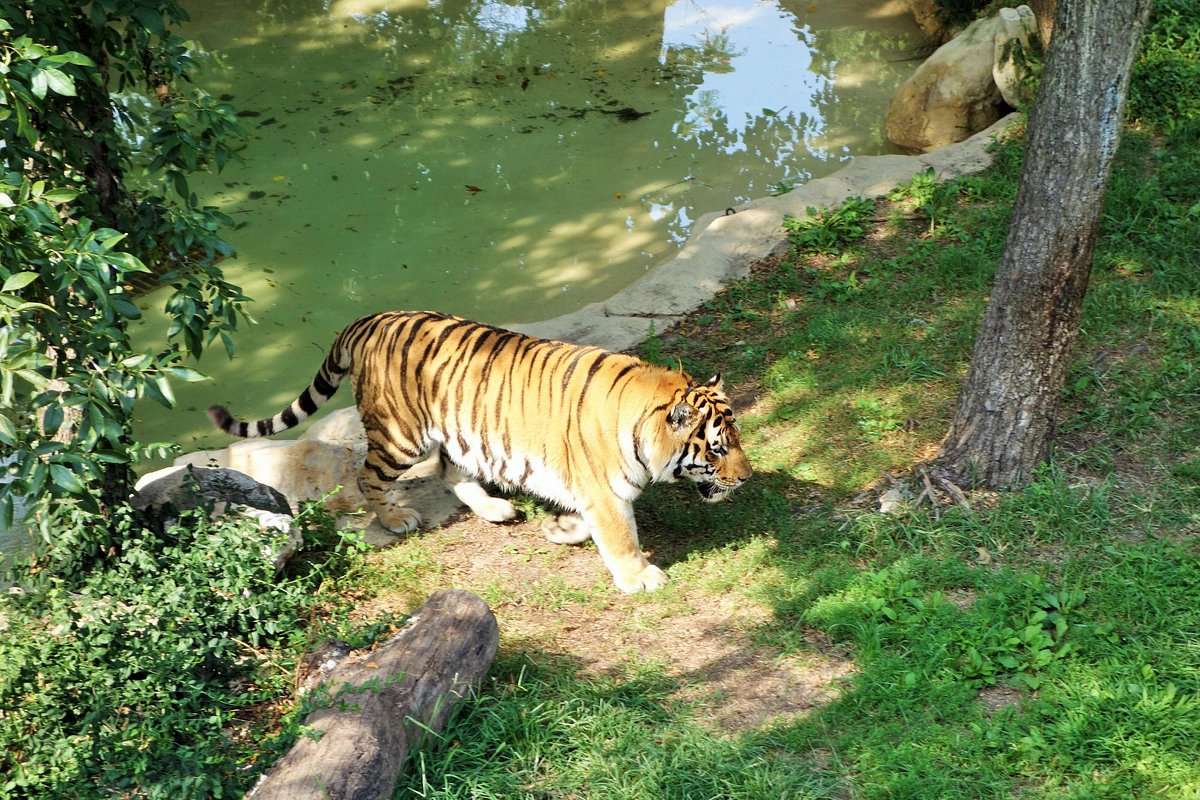 Officially known as the St. Louis Zoological Park, this leading forest park is highly admired for its animal management, conservation, and research. Accredited by the Association of Zoos and Aquariums, the St. Louis Zoo is home to 19,000 animals of 700 different species.
People love this place for its beautiful park setting and distinctive rental venues like the Living World, Lakeside Cafe, River Camp, Event Tent, etc. The zoo works with the motto of "connecting people to wildlife." Here, you can enjoy an enthralling journey from the forest floor of Michael and Quirsis Riney Primate Canopy Trails.
The entire journey takes you through a see-through tunnel up into the treetops. You can watch monkeys and lemurs and enjoy outdoor activities. Your bundle of joy will surely enjoy meeting Finley and Huckleberry—two lovely bear siblings at Centene Grizzly Ridge. The polar bear, Kali, will entertain you at McDonald's Polar Bear Point, while penguins will win your heart at Puffin Coast.
At Judy and Jerry's Kent Family Sea Lion Sound, you can walk through an underwater tunnel and watch sea lions and seals swimming all around. While general admission doesn't cost a single penny, you may need to take some bucks out of your pocket for special attractions. The zoo remains closed on New Year's Day and Christmas. However, for detailed information, you should visit the zoo's official website prior to the visit. This place is suitable for children of all ages.
Explore Cole County Historical Museum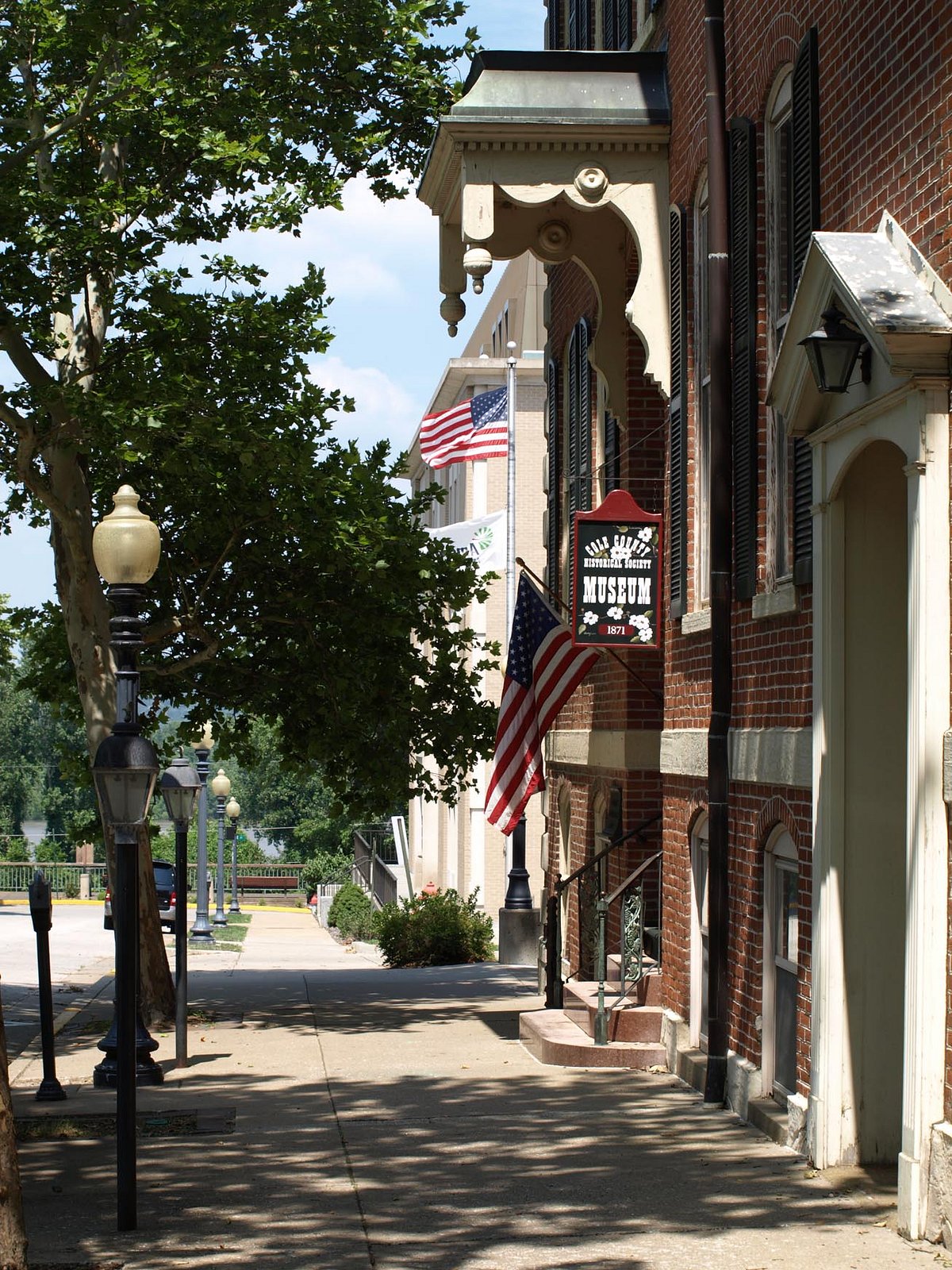 A tribute to Missouri's mining heritage, the Cole County Historical and Mining Museum features numerous mining models, artifacts, tools, instruments, photographs, etc. Homer White, a professor at Colgate High School, is the primary contributor to the museum's inception.
It's a non-profit organization, and it offers research opportunities. The museum has a dedicated children's section with vintage toys. Besides, a military display section features uniforms, photos, and artifacts from World War II.
Kansas City Zoo
This award-winning, non-profit zoo offers fantastic exhibits and attractions. Conveniently located in the historic Swop Park, the zoo sprawls over 200 acres and houses more than 1000 animals from different corners of the globe. From chimpanzees, polar bears, and penguins to African monkeys, there is a lot to explore.
This affordable family fun is suitable for kids of all ages. Here, you can take a spin on the endangered species carousel or enjoy an adventurous train ride. Further, you can continue your journey on the tram while exploring award-winning African exhibits. The zoo also offers a sky safari that allows you to get an aerial view of zebras, giraffes, hippos, chimpanzees, etc.
While strolling through the tiger trail, you can also enjoy the unforgettable experience of getting nose-to-nose with tigers, primates, and orangutans. In addition, you can explore Stingray Bay, Helzberg Penguin Plaza, the Polar Bear Passage, the Discovery Barn, etc. You can even enjoy being mobbed by kangaroos while your kids get lost in the tropics while catching the Sea Lion Splash and enjoying the Wings of Wonder Show.
Kansas City Zoo is operational in both summer and winter and remains open every day (Weekdays – 9.30 AM to 4 PM | Weekends – 9.30 AM to 5 PM).
The Best Family Hotels & Resorts in Missouri
Missouri houses numerous family hotels with updated amenities. The following are some of the most popular ones among them. You can consider the hotels or resorts below to make your Missouri travel experience as perfect as possible.
Still Waters Resort
If you are taking a group of kids on vacation, you can consider the Still Waters Resort. Here, you will find numerous water activities. Moreover, the resort is located on the famous Table Rock Lake, and it's just a few minutes away from the exquisite Silver Dollar City on Indian Point Road. Staying at Still Waters will allow you to enjoy both the indoors and the outdoors. There are three swimming pools inside the resort, and you can enjoy staying in lakefront condors, ideal for large families.
Regalia Hotel and Conference Center
Featuring an insanely large pool with a fascinating bar right in the middle, the Regalia Hotel offers the ultimate opportunity to relax and unwind. This luxurious resort allows you to enjoy your drink when your little ones enjoy swimming around under the bright sun. This breathtaking resort provides top-notch customer service and agile room service. In addition, it houses a high-end gym facility and a fine dining restaurant. The hotel, however, doesn't have a spa.
Big Cedar Lodge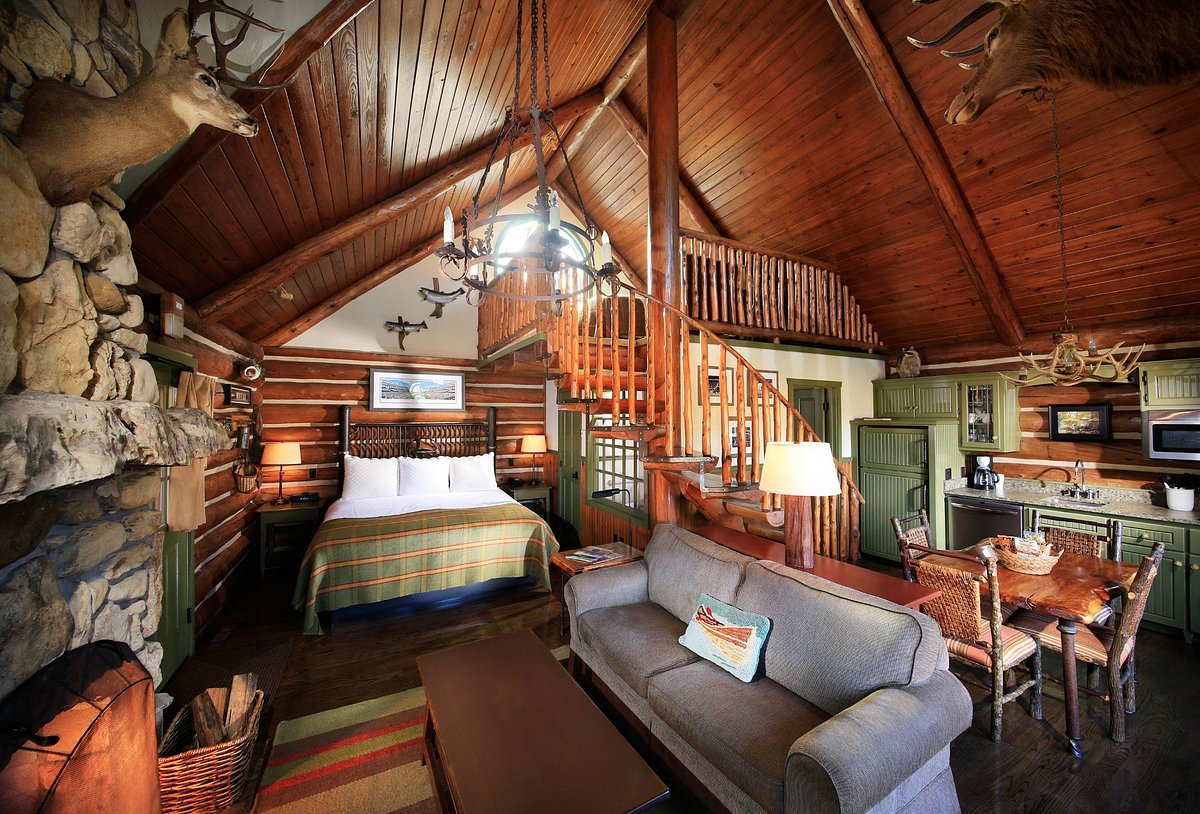 Located in the southern part of Table Rock Lake, this upscale resort provides a luxury stay experience. The property features a slew of amenities, including two restaurants, a museum, and a golf course. While the guest rooms in the main lodge are ideal for bigger families, the intimate log cabins are perfect for couples with one kid. In Big Cedar Lodge, you can enjoy activities like yoga hikes, dinner on a yacht, paddle boating, and a number of fun activities for kids.
Camden on the Lake
This beautiful lakefront property is situated on the Lake of the Ozarks. Here, you can find big studio kitchenettes and royal suites with living rooms and balconies. Some suites boast sleeper sofas and whirlpool hot tubs. What's more, the property features a barbecue restaurant with an updated coffee bar and live entertainment. Besides, you can find other amenities like boat rentals, a spa, an outdoor pool, a gym, etc.
Tan-Tar-A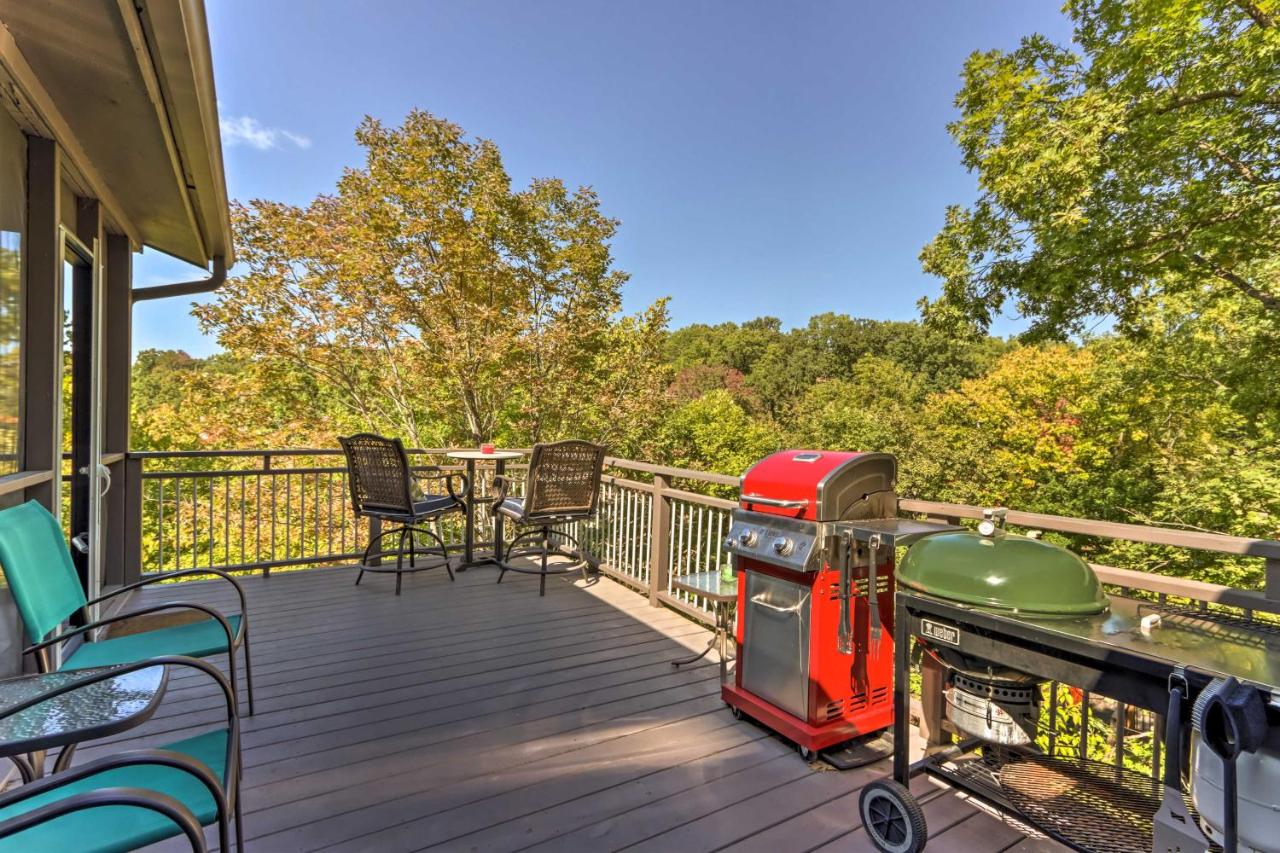 This jaw-dropping golf resort is situated on the banks of a small branch of Ozarks Lake. Close to the Mansfield Forest State Wildlife Reserve, this resort houses well-furnished rooms with flat-screen televisions, pull-out sofas, kitchens, coffee makers, etc. There are two on-site restaurants at the resort.
It also has an indoor water park with slides and a whirlpool. Moreover, there's a marina where you can enjoy boating. When staying at Tan-Tar-A, you can enjoy activities like tennis, horseback riding, bowling, etc.
Willow Ridge Lodge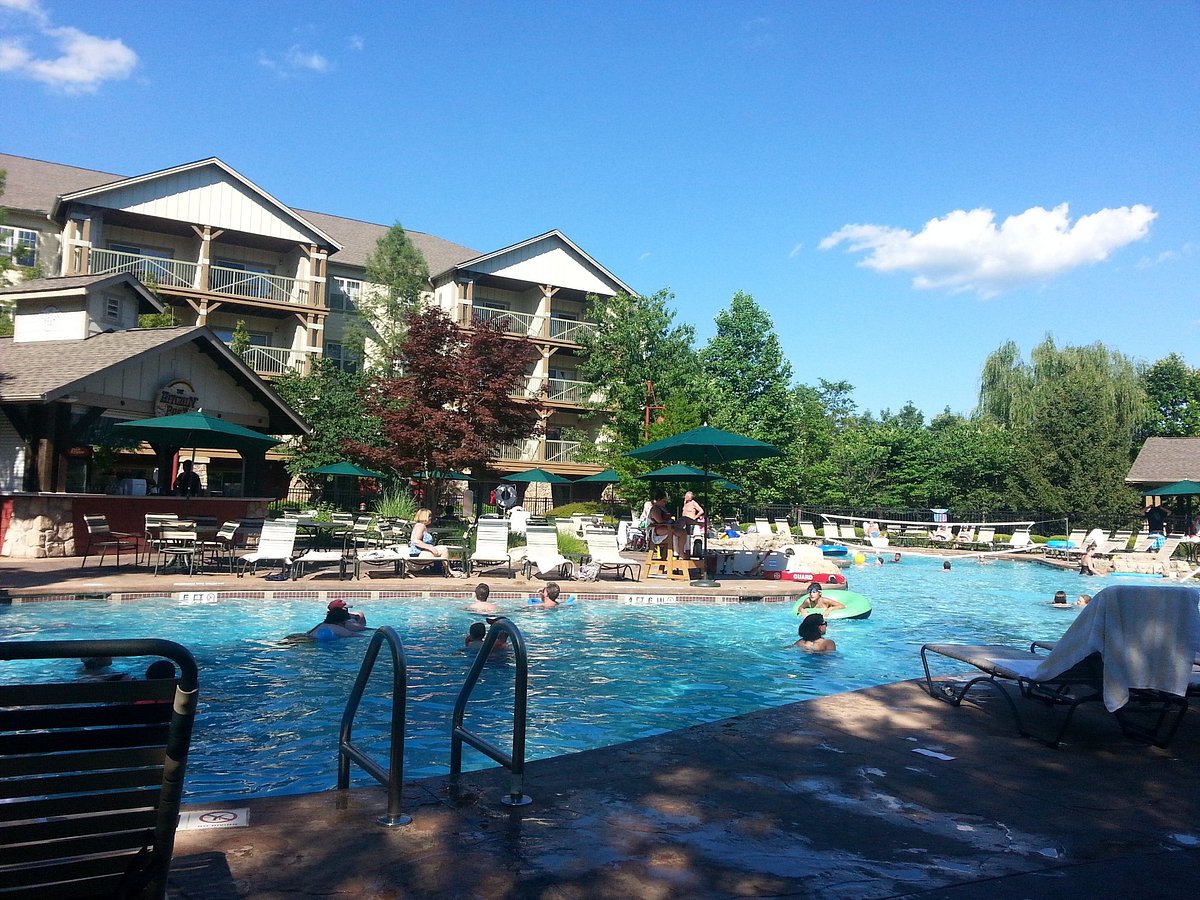 This jewel from Marriott is situated at Green Mountain Drive. All rooms are well-facilitated with a kitchenette, refrigerator, microwave, etc. In addition, the hotel offers childcare and babysitting facilities.
You can relax in the turquoise water of the well-maintained indoor pool. Besides, there's a dedicated picnic area, table tennis lounge, and heated pool. The hotel has gotten a terrific guest rating of 9.20 out of 10.
Four Seasons Hotel
If you are looking to explore the fine city on the bank of Mississippi, St. Louis, you can consider the Four Seasons Hotel. Situated in the heart of the city's downtown entertainment district, this five-star resort features various onsite amenities like a huge indoor swimming pool, a full-service spa, and a fitness center.
Here you can find a slew of fun activities for teenagers. If you have younger kids in your family, you can leverage different family activities, the dedicated DVD library, etc. The hotel also offers babysitting services. The hotel caters to budget travelers as well. There's an uber-luxurious presidential suite with a large dining area, a giant balcony, and panoramic city views.
Crossroads Hotel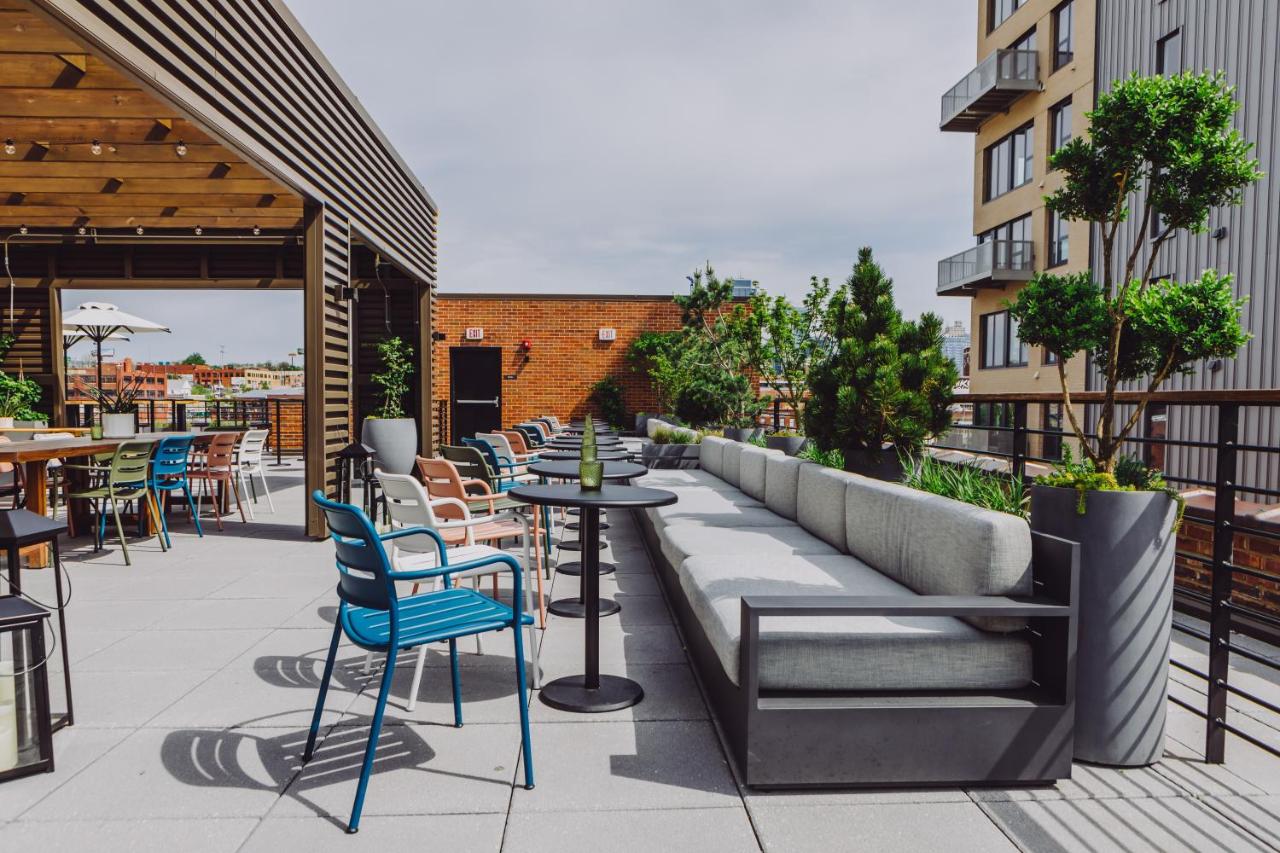 This trendy city spot is located in Kansas city's historic Pabst Brewing Depot. You can enjoy a comfortable stay in their well-facilitated rooms. Besides, the hotel provides fantastic meeting places for business travelers. There's a fantastic rooftop beer garden and an Italian steakhouse.
Great Wolf Lodge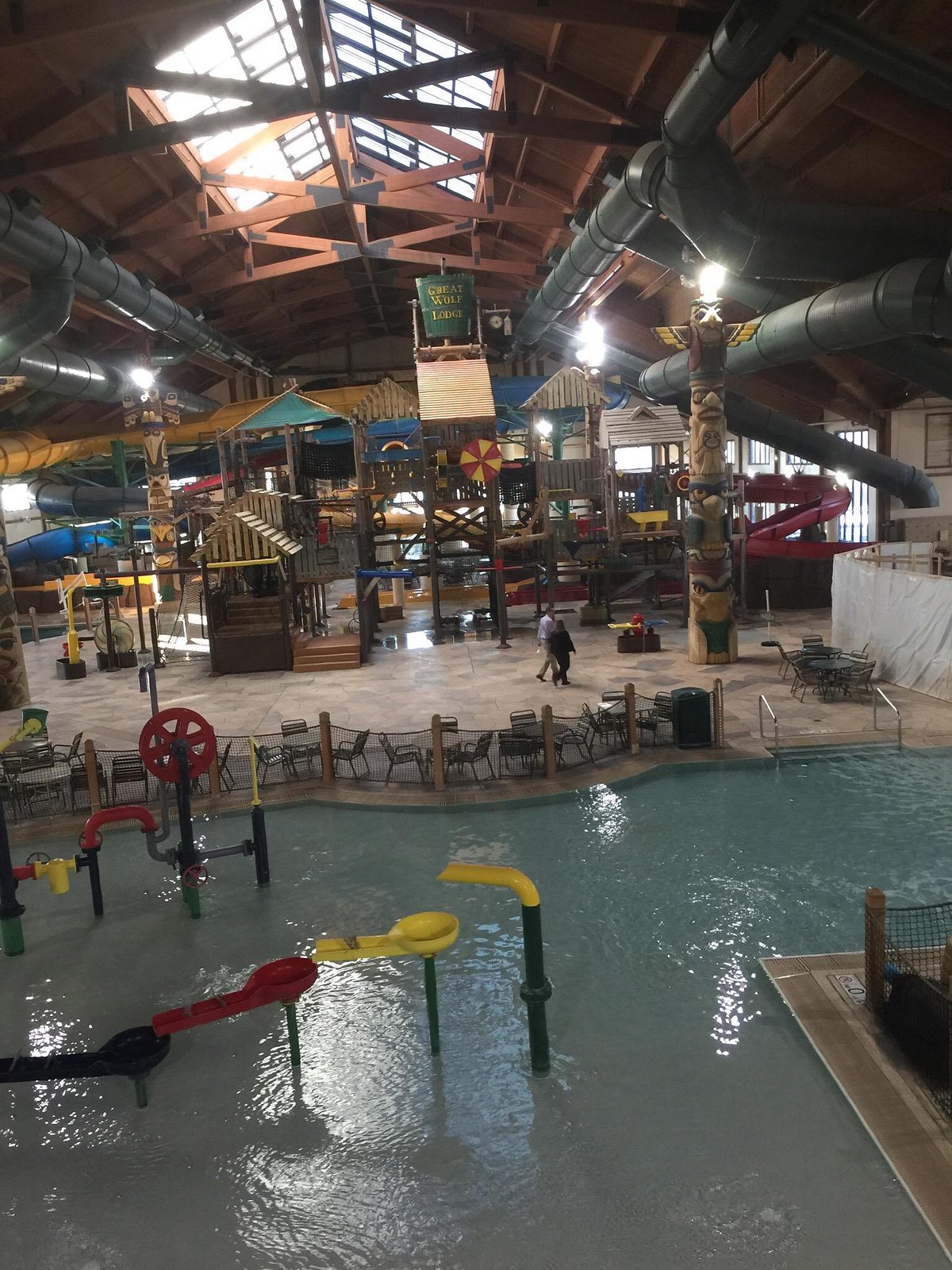 Home to an entertaining water park, the Great Wolf Lodge is located in Kansas City. The indoor water park remains open throughout the year, and the water temperature is maintained at 84 degrees Fahrenheit. When you book your hotel stay, you get free access to the water park.
If you are traveling with kids, you should book their kid-friendly suites, as they are beautifully decorated with bunk beds and child-friendly themes. Besides the water park, you can also enjoy different fun amenities like arcade games, mini golf, etc.
What's the Average Cost of a Hotel in Missouri?
Missouri is an economical destination, and the city has numerous fantastic accommodation alternatives at various prices. However, the cost of a stay may vary depending on your chosen hotel's general neighborhood, amenities, and available dates.
Typically, a one-week stay in Missouri with the entire family will cost you approximately $800-$900 without fees and taxes. You can find economical, mid-range, and luxury accommodations. Budget stays typically charge you $60-70 per night, while you need to pay around $250-$300 for luxury accommodations. Some hotels offer breakfast with the stay, which may help you save some bucks. Besides, you can search for discounts or promo codes for additional savings.
The Best Places to Eat With Kids in Missouri
Missouri's food culture has always been rich, allowing you to enhance your experience when visiting this state. Be it a Zagat-rated find or a neighborhood spot, you will find ample kid-friendly restaurants across Missouri. While pinpointing the best restaurants in Missouri is challenging, here are a few alternatives to explore in the show-me State.
Pappy's Smokehouse, St. Louis
When it comes to restaurants, the crowd defines the quality, and at Pappy's Smokehouse, you will always find a long line outside the door. The restaurant serves mouth-watering Memphis Style barbeque by slow-smoking their meats for up to 14 hours on cherry or sweet apple wood. To enhance the dishes' taste, they use delectable Pappy's original and Jane's Sweet BBQ sauces. Lunch specials are available every day from 11 AM to 2 PM. You can make your a-la-carte with a choice of chicken or ham sandwiches, sides, and drinks.
Booches Billiard Hall – Colombia
This Colombian establishment has been serving the Missouri market since 1884. Highly admired for their mouth-watering cheeseburgers, this restaurant and pool hall is one of the top 10 burger makers in the US. Besides their food, they are famous for witticisms. For example, "closed on Sunday, see you in church." Named after the nickname of the original owner, Paul Blucher Venable, the restaurant has seen numerous owner changes. However, the quality of food has always remained unchanged.
Garozzo's Ristorante, Kansas City
This elite-class Italian restaurant opened its doors in 1989. Operated by the Garozzo family, this award-winning restaurant features a moderately priced menu and a family-friendly atmosphere. When visiting this eatery, you must try their signature creation, Chicken Spiedini, a well-marinated chicken breast grilled, wrapped in breadcrumbs, and skewered.
The Shaved Duck, St. Louis
A must-visit in St. Louis, The Shaved Duck is a barbeque and soul food restaurant. To give you the best of both worlds, they smoke their ribs every day. Their locally sourced menu features a blend of wild cherry and hickory wood from Terry, 'the woodman.' The cherry infuses a subtle sweetness, turning regular meats into extraordinary ones. The touch of hickory, on the other hand, brings in a well-rounded and smoky finish. The restaurant houses an award-winning culinary team who prepares delectable sides such as flatbreads, gumbos, desserts, and more.
Blues City Deli, St. Louis
If you are looking for a unique family restaurant in Missouri, you should try Blue City Deli. Well-loved for its muffulettas and po'boys, this eatery gives off a southern vibe. Here, you can enjoy fantastic jazz performances while cherishing delectable old-school sandwiches. Overall, it's a perfect place to bag a one-of-a-kind dining experience in Missouri.
Danna's BBQ and Burger, Branson West
This reputed restaurant in Missouri is popular for its old-fashioned, made-from-scratch BBQs. Featuring a friendly and casual atmosphere, this place smokes pork and beef for up to 14 hours every night on hickory wood. Besides, they smoke sausage, chicken, and ribs for four hours twice daily. In addition to BBQs, they sell barbeque ribs and sauces for ribs and chicken.
To deliver the freshest burgers, they make them on order using fresh turkey or beef. When visiting Danna's, you must try their Smoke Pork Plate, Boss Man Salad, BBQ nachos, etc. Besides, you can try their sandwiches.
The Best Day Trips From Missouri That the Whole Family Will Love
There are apple day trip opportunities in Missouri. Following are some of the must-visit places for travelers with family.
Bonne Terre Mine
A part of the St. Joe Minerals Lead Mine network, the Bonne Terre mine was established in 1860. The place offers guided tours, fantastic adventure experiences, boat tours through the huge one billion-gallon lake, scuba diving, and much more.
Carthage
Established in 1842, Carthage is a historic town in Missouri. While much of its construction was destroyed in the American Civil War, it was renovated after the war, and it currently houses more than 600 historic buildings. The Carthage Civil War Museum, the Kiddieland children's amusement park, Moments Chapel, the 66 Drive-In Theater, etc.
Eureka
Home to the well-known Six Flags St. Louis theme park, Eureka is a 323-acre park. The place is referred to as Missuori's coaster capital. Here you can enjoy more than 40 attractions and rides like Batman: The Ride, the inverted roller coaster, the wooden coaster Screamin' Eagle, and much more.
Jefferson City
The state capital of Missouri, Jefferson City, houses numerous government-related attractions. They include historic buildings such as the Governor's Mansion, the 1855 Union Hotel, the Christopher Maus House, etc.
Apart from the mentioned ones, you can also plan a tour of the Missouri history museum, Pony Express Museum, Wildlife National Museum, the historic Independence Square, and Colombia, Crestwood.
How to Get Around Missouri During Your Vacation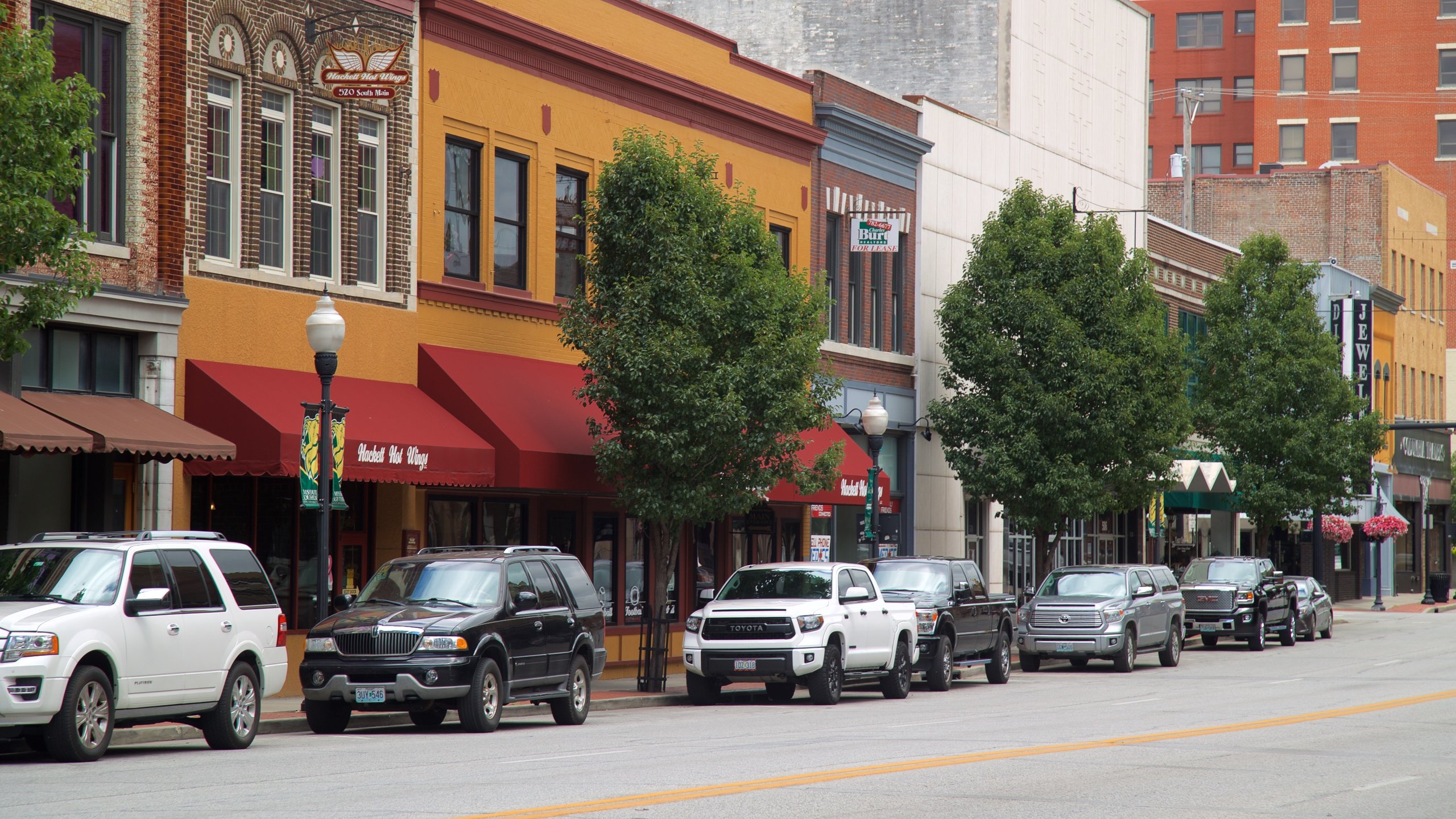 If you travel to Missouri without your own vehicle, you may consider renting a car for getting around the cities. Remember, public transportation options are pretty limited. Therefore, car rentals are convenient and ideal for exploring Missouri. Taxis are available in large cities, and there are Amtrak-operated trains that cut right through the center of Missouri. However, the fares of Amtrak trains are equivalent to those of domestic flights.
Talking about buses, there are Greyhound and Jefferson lines. While the fares are cheap, you will still need your own car at some points. Kansas City has a metro public bus network, and St. Louis has a light-rail Metrolink system.
The Best Ways to Get to Missouri for Your Vacation
You can get to Missouri by flight, train, car, or boat. If you are flying to Missouri, you will land at St. Louis International Airport or Kansas City Airport. If you are traveling by train, you can get down to St. Louis or Kansas City.
Top Tips for Staying Safe in Missouri When Visiting With Kids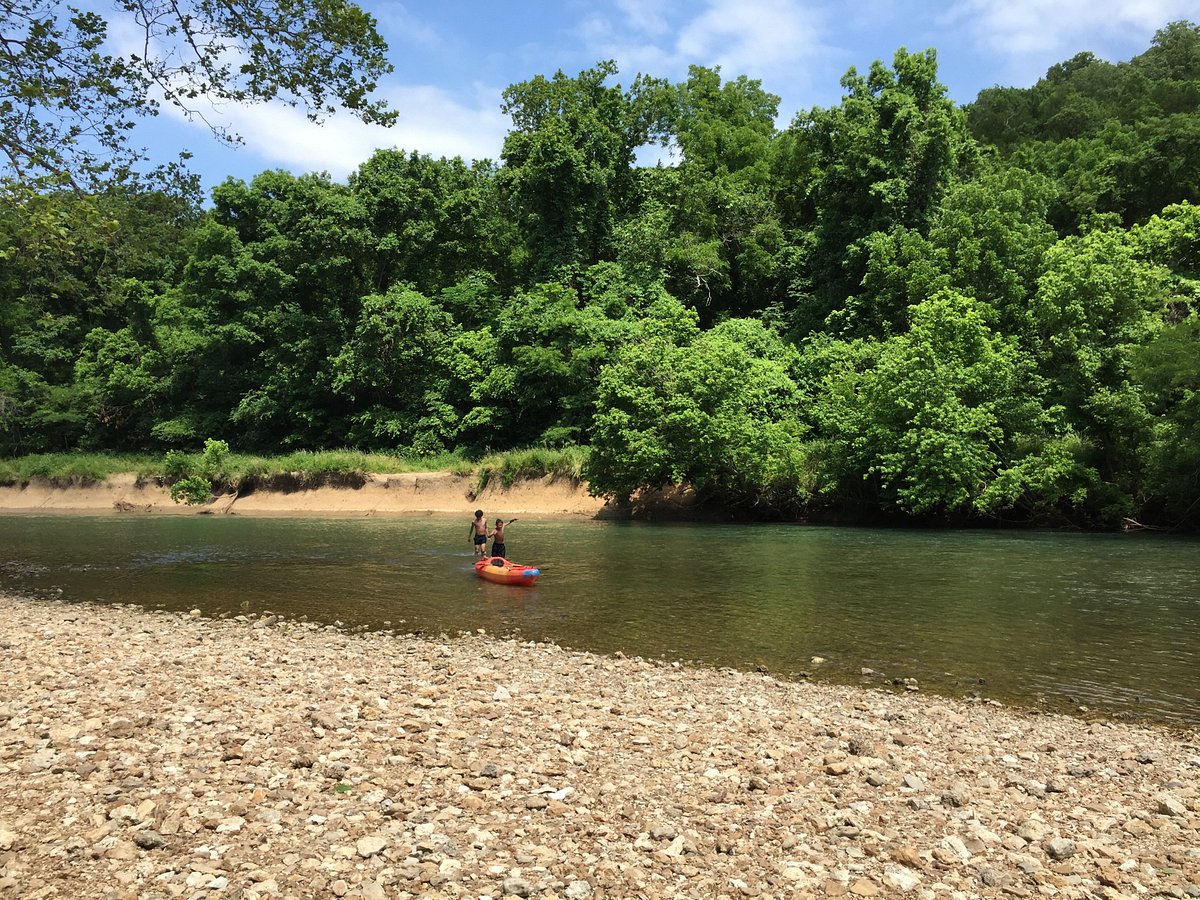 Missouri is considered a safe and family-friendly destination. While the state has two major cities, St. Louis and Kansas City, there are many more in between. There are lots of small towns and outdoor fun areas. The larger cities, however, feature some dangers. In fact, St. Louis has some areas that you should avoid.
The crime rates are not higher in rural areas, though. The pickpocket risk is low, and you can use car rentals and taxis fearlessly. In certain areas of Kansas, there are high risks of mugging or robbery. Women travelers are safe otherwise. You can follow the given safety tips when traveling to Missouri.
Lock your car
Avoid being flashy
Don't leave things in a locked car
Be watchful at night
Check weather updates
Avoid the north and east St. Louis
Keep extra cash
Carry necessary medicines and aids
Wrapping Up
Overall, Missouri is a fantastic destination to travel to with the family. You can enjoy exploring the city's awesome museums, like the National Frontier Trails Museum, historical places, delicious restaurants, city centers, and outdoor fun areas. Book your stay in advance to avoid hassles. Besides, choose your season carefully, as Missouri is known for extreme weather conditions. Travel sensibly and gather memories for life.
More about our TFVG Author