Explore summer fun at its best at the best family resorts in Branson, Missouri.
Branson, MO, is definitely a destination for diverse forms of entertainment and adventure. Cradled in the Ozarks, this beautiful mountain town has everything to keep people of all ages doing something to do. Amusement parks, concert venues, and resorts all make for great ways to check out all you can get.
With so many families searching for the perfect getaway for enjoying time together, Branson Resorts for Families is here to help narrow down some great options for reconnecting with loved ones.
Grand Country Resort is a wet and wild adventure for the whole family. Packages for a family of six starts under $500 and include lodging, a waterpark, and game passes. This all-inclusive park offers everything you need in one convenient location.
Activities include a 525-foot winding indoor go-kart track, three mini-golf courses, arcade games, laser tag, and many others. There are also live shows for you and your family to enjoy every evening.
If you want to leave the resort, you can choose to visit Branson Country Music Hall for the Branson Country USA Late Show or the Comedy Jamboree. They also have a pet show, a Sunday Gospel Jubilee, and many other shows to choose from every day of the week.
If you have a lot of time and enjoy the thrill of adrenaline, you can try Silver Dollar City. Voted one of Missouri's top attractions, Silver Dollar City has much to offer. There are over 40 thrilling rides & attractions, 60 different shops, 100 resident craftsmen, 18 award-winning restaurants, and live shows & concerts.
They also have a campsite that offers your family an outdoor living adventure. It can be a lot, so ensure you set apart enough time to fully enjoy the experience.
Silver Dollar City is a vast place and you and your family can spend a few weeks enjoying everything they have to offer. But if you find yourself at a loss, you can choose to visit Shepherd of the Hills Adventure Park.
You'll spend an afternoon doing fun leisure activities. Their attractions include the brand-new Copperhead Mountain Coaster, a canopy zipline tour, a multi-level ropes course, and more.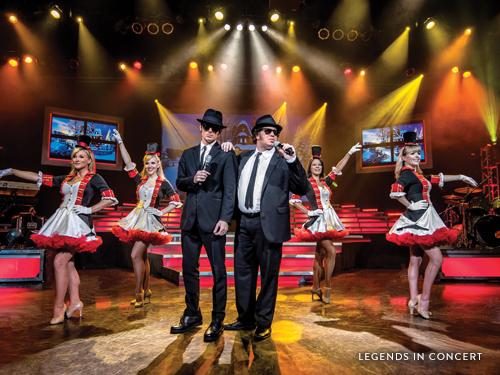 If your family can never agree on one activity and location, why not drive down to Branson's Entertainment District? The district features performances, restaurants, parades, outdoor thrills, interactive museums, and a lot more.
The best resorts in Branson's Entertainment District include the Hotel Grand Victorian, Radisson Hotel Branson, and Best Western Center Pointe Inn. With fantastic family packages and amazing ratings across the web, you won't be disappointed with any of them.
The Titanic Museum, Branson is a few minutes away from the district. There are interactive exhibits and educational opportunities throughout the museum. They are open on weekdays and offer group sales, military discounts, and combo offers.
Competitive families can choose to enjoy a day at Andy B's Bowl Social. With bowling, table games, virtual reality options, and food, the whole family can make a day of it. There is a spot – and a sport – for everyone and enough food to keep the tummies full.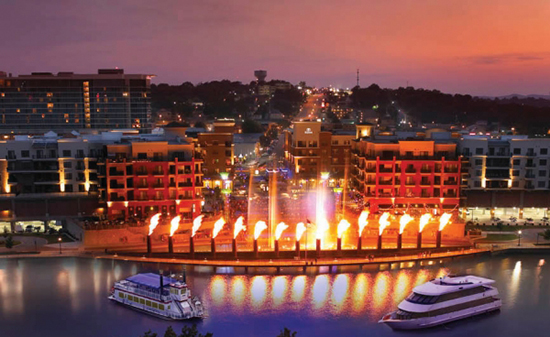 A relaxing staycation awaits you at Branson Landing. Shop, eat, play, and unwind at one of the best all-inclusive locations in Branson. They have various events, live music, and numerous activity options for the low-key family.
If you are looking for a luxurious yet easy family vacation, then the Branson Landing is for you. Hotels and resorts here include the Hilton Branson Convention Centre, Best Western Landing View Inn, and the Barrington Hotel. They are all rated 4-5 stars and offer similar packages.
If you need some excitement amidst all the relaxation, you can visit Arcade City. Trip advisor calls this an excellent place for the whole family, with good reason. With big-ticket prices, delicious food, and loads of fun games, Arcade City offers a fun, casual family outing when you get tired of the hotel room.
Looking for a budget-friendly option? Try the Ozark Village Resort, an inexpensive and family-friendly resort that is a two-hour drive from Branson. If you prefer a quieter stay to the glitz and drama of the city, then this is the perfect stay for you.
Ozark Village Resort offers a peaceful retreat where you can relax, refresh, and reconnect with serene views and activities for all ages. You will leave feeling refreshed, enlightened, and completely rejuvenated.
While you enjoy the serenity of Ozark Village Resort, you may want to visit The Butterfly Palace. You can walk among thousands of live tropical butterflies in a simulated tropical rainforest experience. Your wristband is valid for 3 days from the day of entry, and you can upgrade your ticket to a season pass.
For those who enjoy tours, museums, and theaters, Super 8 by Wyndham Branson/Andy Williams Theater in Branson is perfect. Located minutes away from the Titanic Museum and the Andy Williams Moon River Theater, it is a comfortable and delightful place to stay. The entire family can find rooms, and it has a good rating on Tripadvisor.
Enjoy golfing? The Thousand Hills Golf Course is only a few minutes away. It's an award-winning, 18-hole, scenic golf course, perfect for relaxing and getting a little exercise.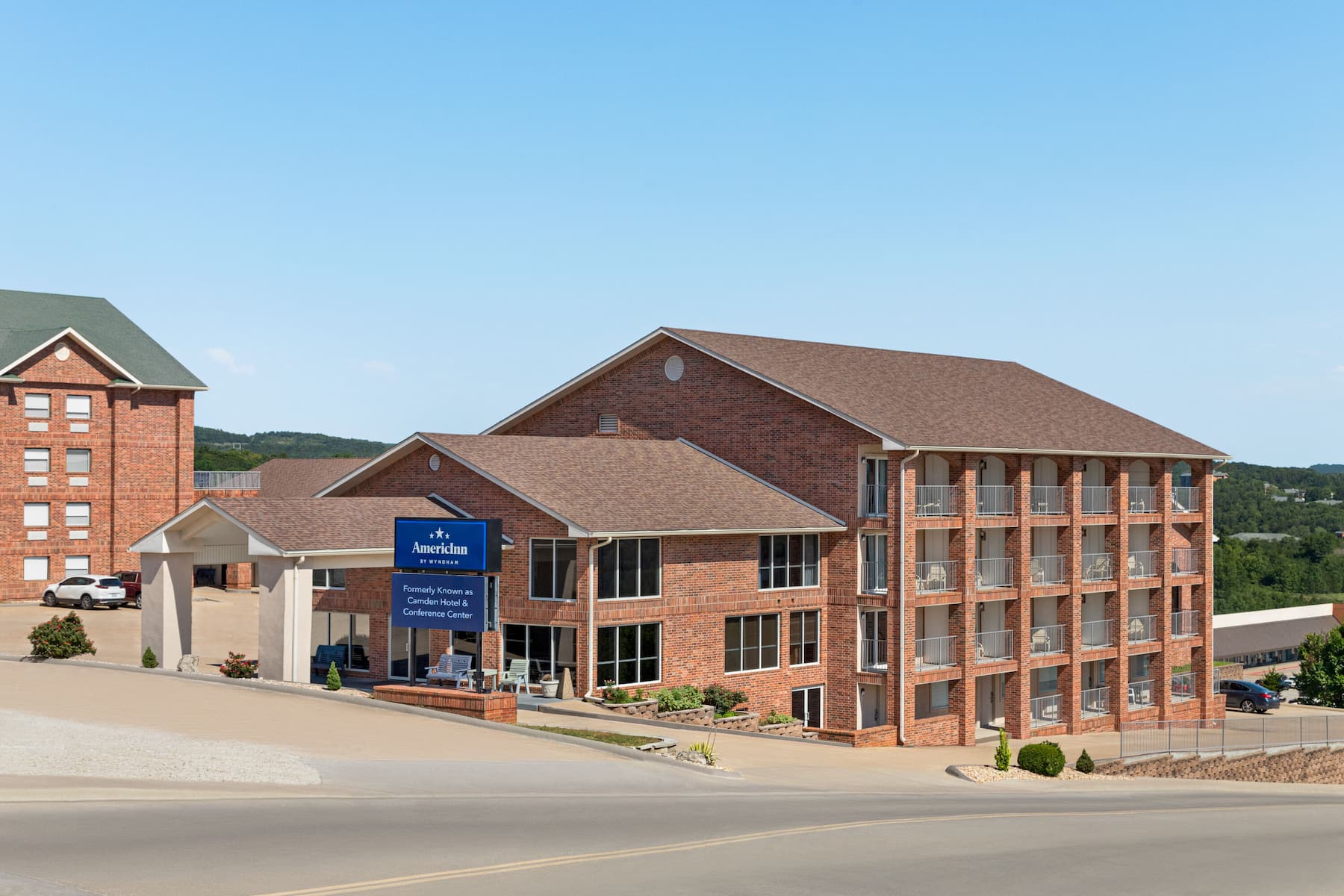 Wyndham Branson has a lot of family-friendly options in or around Branson. Those with small children and toddlers may find the Americinn by Wyndham Branson a great place to stay. Many travelers have praised the family-friendly atmosphere. It is a short distance away from the World's Largest Toy Museum in Branson.
The kids will love it there as they feature over a million toys and an eclectic toy collection that dates back to the 19th century.
Additionally, you can easily book a trip with the Branson Scenic Railway. They have special events for all ages, a four-course candlelight dinner, and a picturesque ride through the wilderness of northwest Arkansas and southeast Missouri. It is fun,low-effort, and makes the entire family happy.
Lovers of the great outdoors, Mill Creek Resort is perfect for you. Located in Branson's perfect Table Rock State Park, it offers an exceptional stay for families that enjoy outdoor activities. You can boat, bike, hike, run, canoe, or camp in the beautiful and scenic natural park.
Fresh air, simplicity and a chance to connect with your loved ones are some of the attractive qualities. The tranquility of Mill Creek Resort, plus the magnificent views will make for a relaxing stay.
While here, you can enjoy Moonshine Beach. This small, sandy public beach has changing rooms and picnic shelters for the perfect afternoon outing. You can swim, tan, and eat while having a relaxing beach day without leaving the area.
For those looking to unplug, Beaver Lake Cottages is excellently suited to that. Found in Eureka Springs, these cottages offer a peaceful and rustic vacation spot for a quiet summer. A marvellous place for couples or young families looking for scenic views, vintage charm, and rich history. Your stay here will make your summer the most relaxing one it has ever been.
The Beaver Lake Cottages are located only 60 miles from Branson so you can drive there to visit all the attractions. We recommend going to Bonniebrook homestead & museum, a beautiful historic site. It is an art gallery, museum, and homestead in one in honor of Rose O'Neill. If you enjoy Beaver Lake Cottages then you will definitely love Bonniebrook Society.
Surrounded by the rugged beauty of the Ozark Mountains, The Suites at Fall Creek offer an outdoorsy escape for the summer. A lakeside sanctuary overlooking the White River Basin with many family-friendly activities and conveniently located near downtown Branson's entertainment district and dozens of dining options.
You get the best of both worlds; a quiet summer haven and fun, eclectic attractions. This makes it an ideal arrangement for families that cannot decide how to structure their vacations
The Tribesman Resort, Branson is great for families that want a little bit of privacy. With 1-6 bedroom cottages and 2 private marinas, they give you the quintessential private lake getaway for the summer.
Their other amenities include an indoor pool, outdoor hot tubs, Sun and Swim deck on Table Rock Lake, nature trails, Wi-Fi hotspots, free activities, a toddler toy room, game room, and more.
This makes it an all-inclusive stay, and you may never have to leave the resort. But if you fancy a unique stop-off, try Ripley's Believe It Or Not Odditorium.
It has been voted the best arcade and attraction multiple years running. Entrance fees start at around $15 making it a budget-friendly option. The 450 exhibits ranging from the largest ball of twine to a stagecoach made out of toothpicks are sure to amaze.
More about our TFVG Author
A seasoned traveller, Dad, and avid sports tourist, James foundered The Family Vacation Guide to share his expert vacation experiences- especially when it comes to being a travelling family man.
Featured in Travel articles such as Travel + Leisure, TripSavvy and SFGate, you know you're reading some of the best vacation tips online.