Las Vegas, Nevada might be ill-famed because of its nickname, the 'Sin City.' However, Las Vegas is not for adults only; it provides multiple family-friendly activities, attractions, and entertainment options. Being in Las Vegas, you can entertain your kids with many things. Las Vegas has many restaurants, hotel pools, shows, theme parks, museums, and gardens.
While some people think Las Vegas is only famous for nightlife and has only casinos and bars, it is a family-friendly city. Over the years, Sin City has started to move towards being more family-friendly.
In 2019, only 5% of the visitors to Las Vegas were aged below 21, but in 2021 this number increased to 21%. This number is continuously increasing as more families consider Las Vegas a perfect family getaway. If you decide to bring your kids to Las Vegas, we've covered you!
5 Reasons Why Las Vegas is the Perfect Family Vacation Destination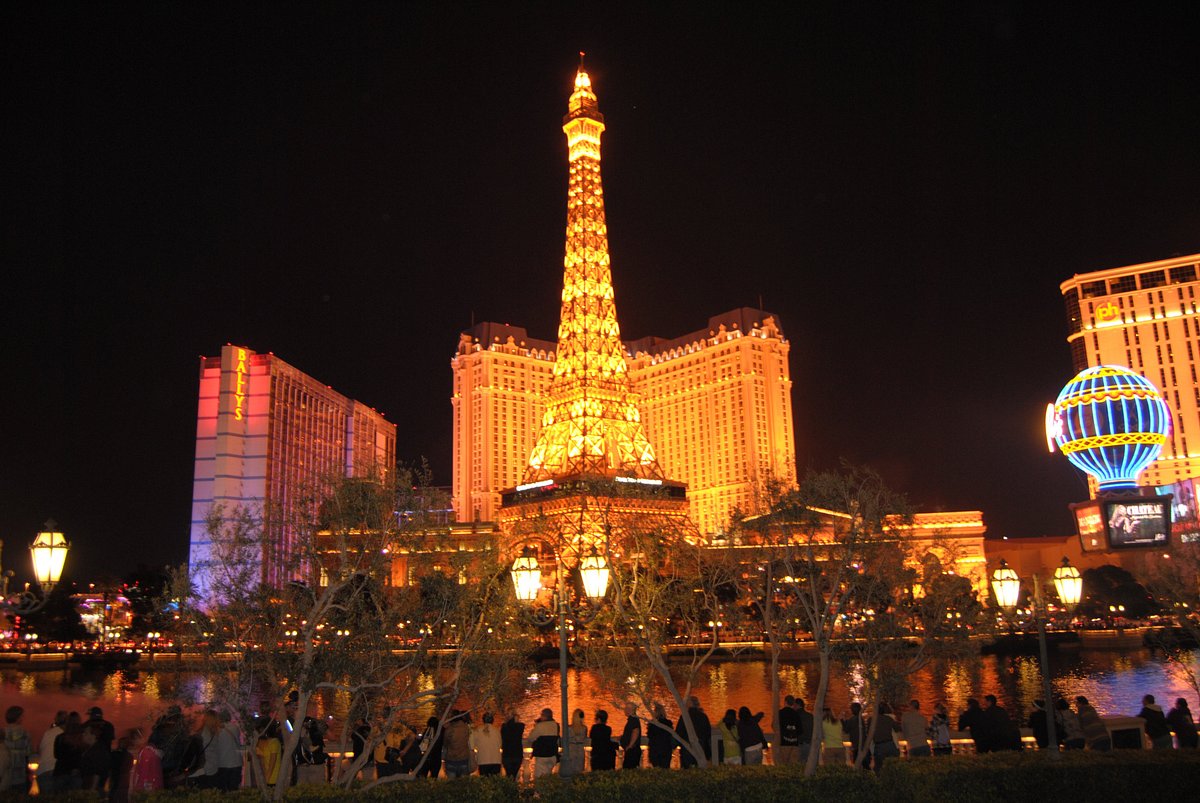 Before diving into more details, let's first discuss why a Las Vegas trip can prove to be a perfect family destination. Las Vegas is a major resort city in the country and is known for its casinos, gambling, dining, and nightlife.
Located in South Eastern Nevada, the city is the country's largest economic center. The city is packed with millions of lightbulb marks and the popular Las Vegas strip known as the 'City Without Clocks.' You might consider the following reasons before visiting Las Vegas with your Kids:
Affordability
Surprised, aren't you? You might have always considered Las Vegas a city heavy on wallets. But the good news is the city is more affordable than other popular tourist destinations. It is easy to get there, and the accommodation is cheap too. If you compare the accommodation prices with New York's, you'll find a major difference in costs, where New York is more expensive than Las Vegas.
The Las Vegas Strip
The Las Vegas strip is packed with high-end hotels and casinos, but you can have a lot more fun here if you're with family. There are Bellagio Botanical Gardens, Iconic fountains, the pyramid and sphinx at Luxor, and the shark reef aquarium to keep your family entertained. You can also soak in the sun at the stunning Mandalay Bay beach.
Dozens of Fun Museums
There are lots of fun museums in Las Vegas, which include the Discovery Children's Museum, Nevada State Museum, The Neon Museum Las Vegas, and the Museum of Selfies Las Vegas. There are more than 30 amazing museums in the city that feature stunning exhibitions and provide a good experience for family visitors. Your kids will love visiting the Las Vegas Natural History Museum, where they will explore the prehistoric era, dinosaurs, and more.
Stunning Theme Parks
Las Vegas has multiple theme and amusement parks, so we consider it a perfect family vacation destination. The city features Big Apple Coaster, Park MGM, Downtown container park, botanical gardens, Roy's secret garden, and others. The amusement parks that are the most popular among kids are We 'n' Wild Las Vegas, High Roller at The Linq, and VR Adventures.
A Treat for Adrenaline Junkies
If you have thrillseekers in your family, they'll love being in Las Vegas. Whether it's the SlotZilla zipline, The Strat Tower Thrill Rides, or the gaming fun in Fremont Street, your mini-dare devils will never have a dull moment here. You can also take your family to the Adventuredome to have fun at the indoor roller coasters and enjoy the arcade games and mini-bowling programs.
When's the Best Time to Visit Las Vegas with Kids?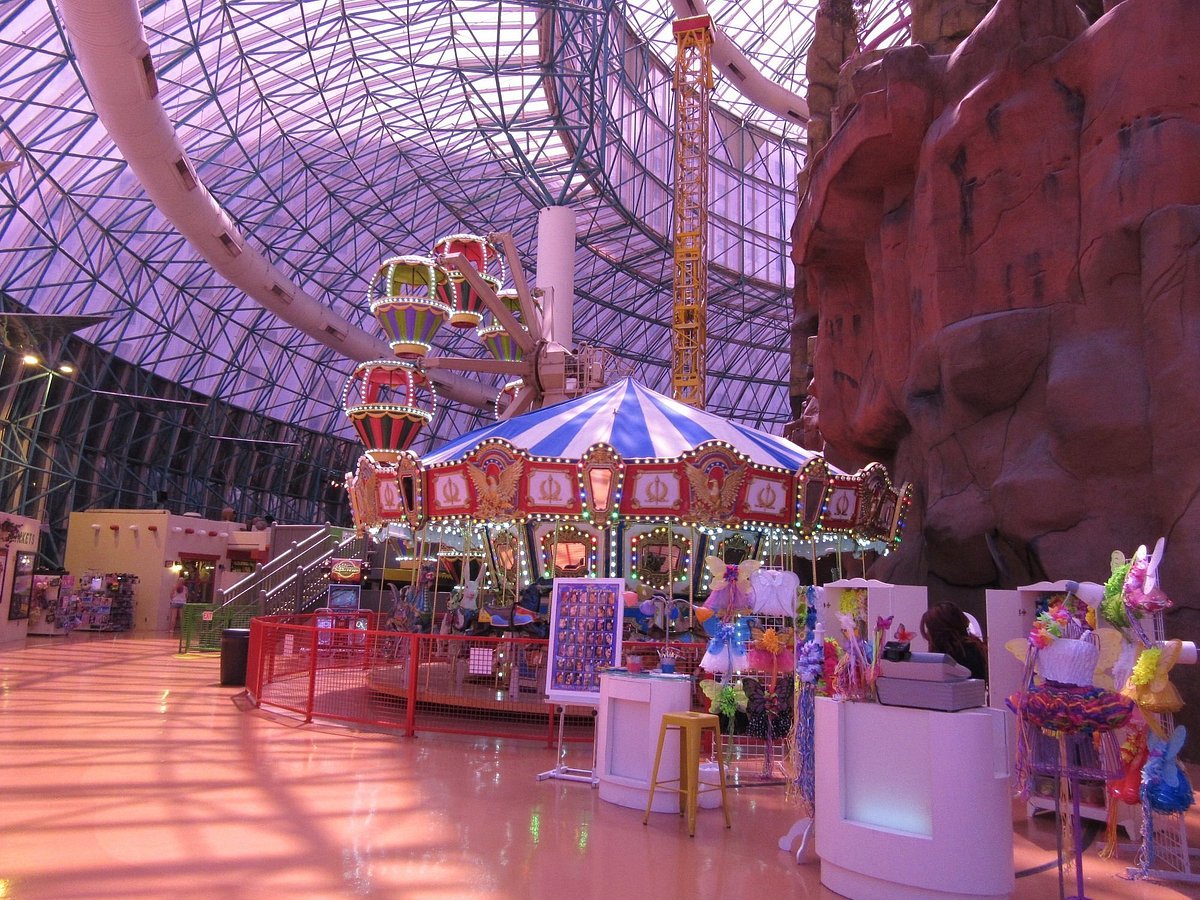 Since Las Vegas is located in a desert, the temperature reaches triple digits during the daytime in summer. Thus, summers are unsuitable for visiting the city as most outdoor activities will be affected due to scorching heat. Despite being very hot during the summers, Las Vegas attracts millions of visitors yearly. August is the hottest and cheapest time to visit the city.
The best time to visit Vegas with kids is spring and fall. That is, from March to May and from September to November. These are the months when the city has moderate weather and is not overly crowded. Winter is the most expensive season and is too crowded in December and January. So, March to May and September to November is the best season from the weather and crowd point of view. Besides this, you must consider the days too; you'll get lower rates between Tuesday and Thursday.
What's the Weather in Las Vegas Across the Year?
Las Vegas is the largest city in Nevada and is located in the Mojave desert. The Mojave desert is the westernmost desert of America. The weather in Las Vegas is mostly hot and dry across the year. The average high temperature throughout the year is 80F, and the average low is 56F. July is the hottest month, and January is the coldest month. The average daily temperature is 68F which is pleasant throughout the year.
Winters in Las Vegas are mild, but nights are cold. On the other hand, the weather is quite hot in summer. Rainfall is not common, and the average yearly rainfall is 105 millimeters. Rains are more common in winter than in summer, but when it rains in summer, it's in the form of showers. Summer is from June to August, and Winter is from December to February.
Spring is mostly sunny and a little warm; thus, it's a perfect time. During this season, days are a bit warm, and nights are a little cold. Spring in Las Vegas is from March to May. The fall season is from September to November, starting as a warm season during September but gradually becoming colder. During November, the nights are cold and pleasant.
What's the Perfect Length of Time to Spend in Las Vegas?
So, now that you've decided to explore Las Vegas with your family, you must decide on the length of time you must spend there. The perfect time to spend in Las Vegas is 3 to 4 days. However, first-timers must spend at least 6 to 7 days in the city.
To be honest, there is no upper limit to the length of time you'll spend in Vegas. A perfect weekend in Vegas plan should be to fly to the city on Friday and depart on Sunday night. The following is a perfect one-week itinerary in Las Vegas:
Day 1: High Roller Observation Wheel, LINQ Promenade, Madame Tussauds
Day 2: Grand Canyon Day Trip, Big Apple Coaster, Marvel Avengers Station
Day 3: Mandalay Bay Aquarium, Children's Discovery Museum
Day 4: Bellagio Conservatory and Botanical Gardens, Bellagio Fountains
Day 5: Neon museum, Mojave National Preserve, Hoover Dam
Day 6: The Fremont Street, Death Valley National Park
Day 7: Seven Magic Mountains, Downtown Container Park, Shopping
The Best Things to do with Kids in Las Vegas
You might have heard about more adult-focused activities in Las Vegas because that's what it's known for. Besides these, there are several kid-friendly entertainment options to do that you never knew. Instead of reaching the destination without knowing about the places to visit, planning ahead is better, so your kids don't get annoyed. The following is a list of top activities you can do with kids in Las Vegas:
Visit the Hershey's Chocolate World
No kid will deny being at a place packed with chocolates. Hershey's Chocolate World is a West Coast flagship store that offers more than 800 chocolate confections and candy treats. There is a huge statue of liberty made up of milk chocolate. The kids can customize their chocolates and candy bars by choosing the ingredients and wrapping papers. Your kids will also learn about the art of chocolate making and more in a theatrical show.
Enjoy the Thrill Rides at the STRAT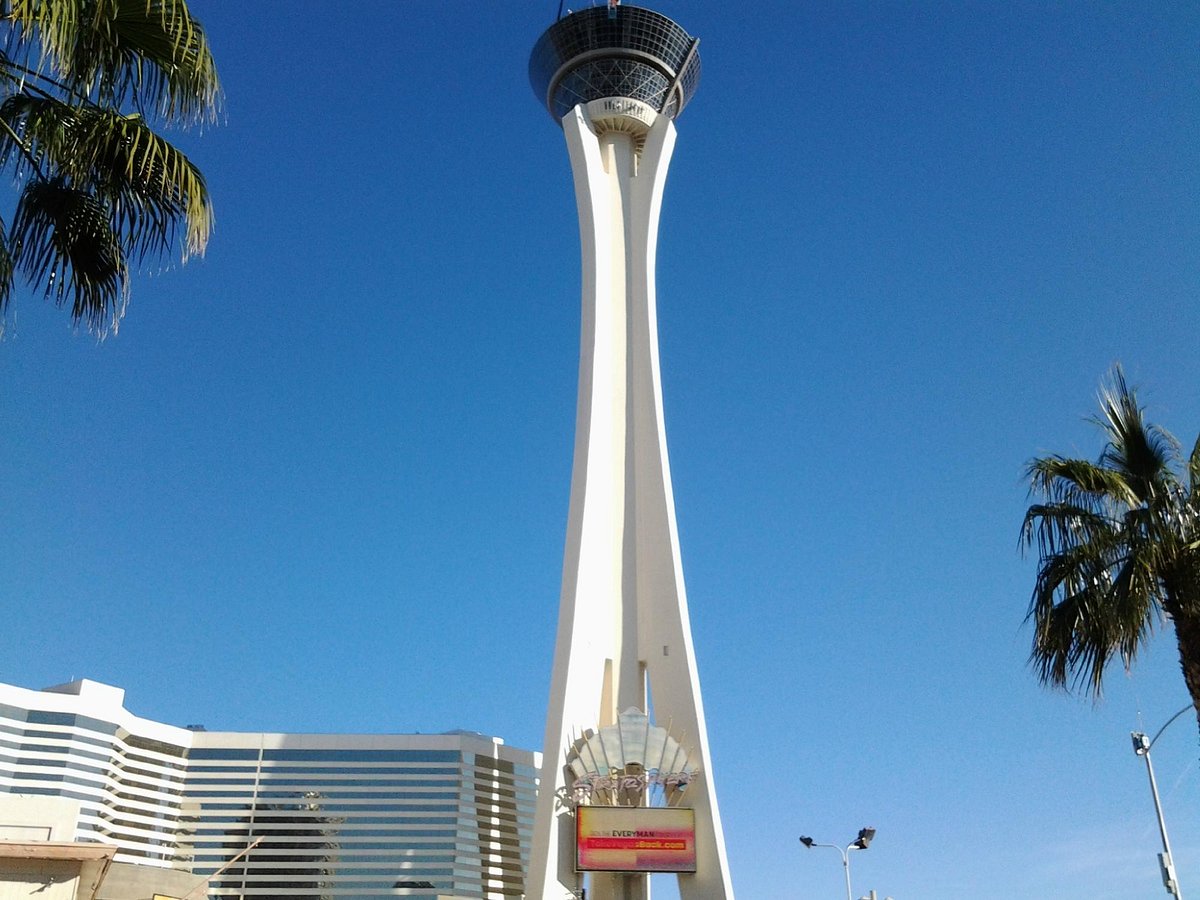 Las Vegas features one of the highest rides in the world. The Strat hotel allows you to choose from various options, which include Insanity, SkyJump, Big Shot, or X-Scream. Earlier named Stratosphere, the Strat offers thrill rides that are fun for adults and kids. Besides this, there is an 8-floor pool deck, a beautiful casino, and a rotating restaurant on the 106th floor. The SkyPod offers stunning views of the city from 1,000 feet which could be an amazing experience for your family.
Learn More at the Discovery Children's Museum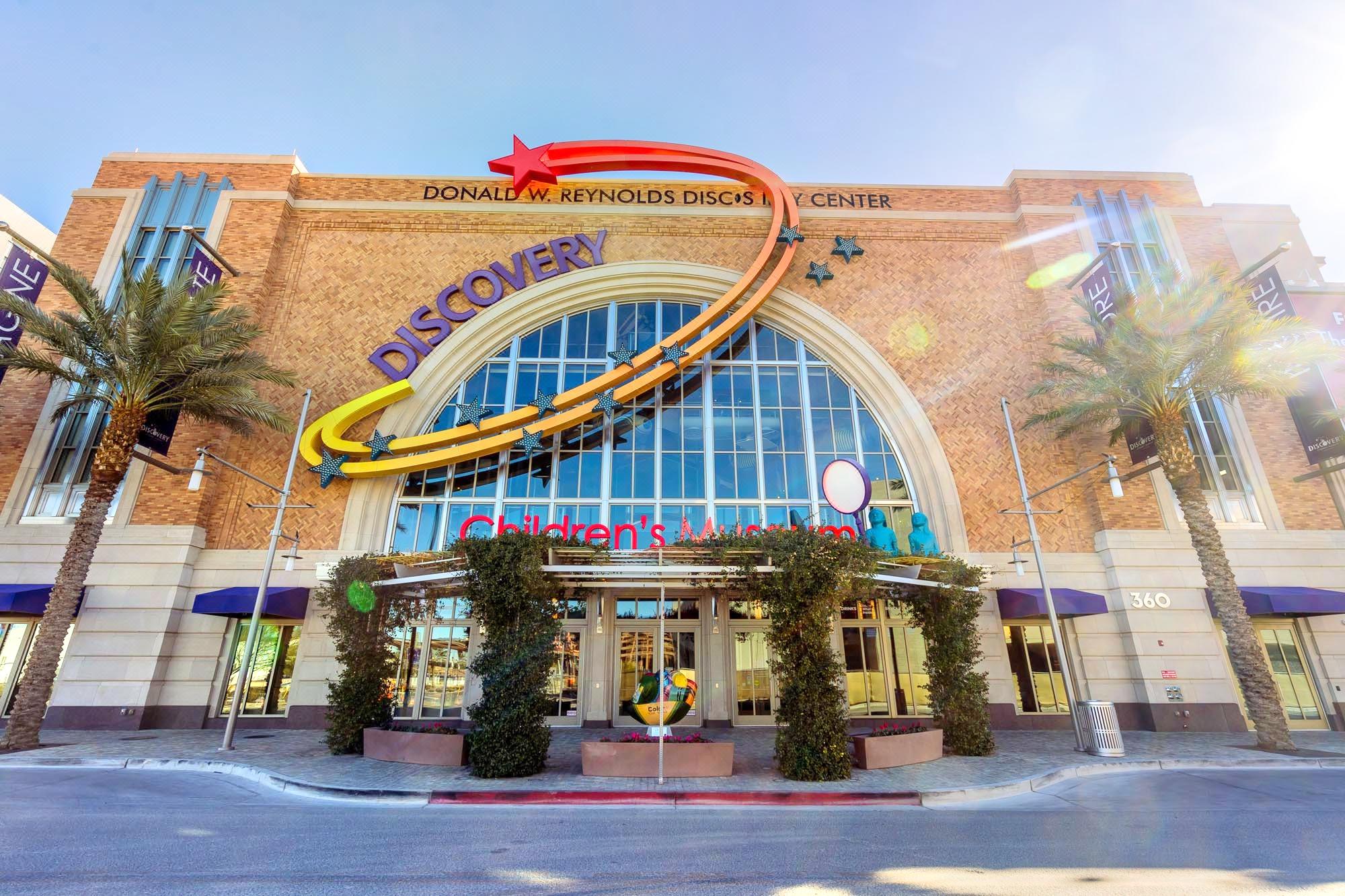 Discovery Children's Museum is the best museum in the city. It is located in downtown Las Vegas and features several science-based and fun activities. Children can also create art projects using watercolors and crayons. They can also perform interesting experiments or become archaeologists or detectives to solve mysteries. If you have toddlers with you, they'll love crawling and playing around at a desert-themed exhibit.
Explore the Underwater Habitat
At Shark Reef Aquarium, kids can have lots of fun with sharks and other fishes. The aquarium at Mandalay Bay provides stunning tours of 14 shark habitats. Kids can also explore shipwrecks with a 360-degree view. A touch pool, too, allows the kids to dip their fingers into the water and touch sharks, horseshoe crabs, and rays. The Shark Reef Aquarium features thousands of sea animals and allows the kids to learn more from Shark Reef Educators.
Las Vegas High Roller Observation Wheel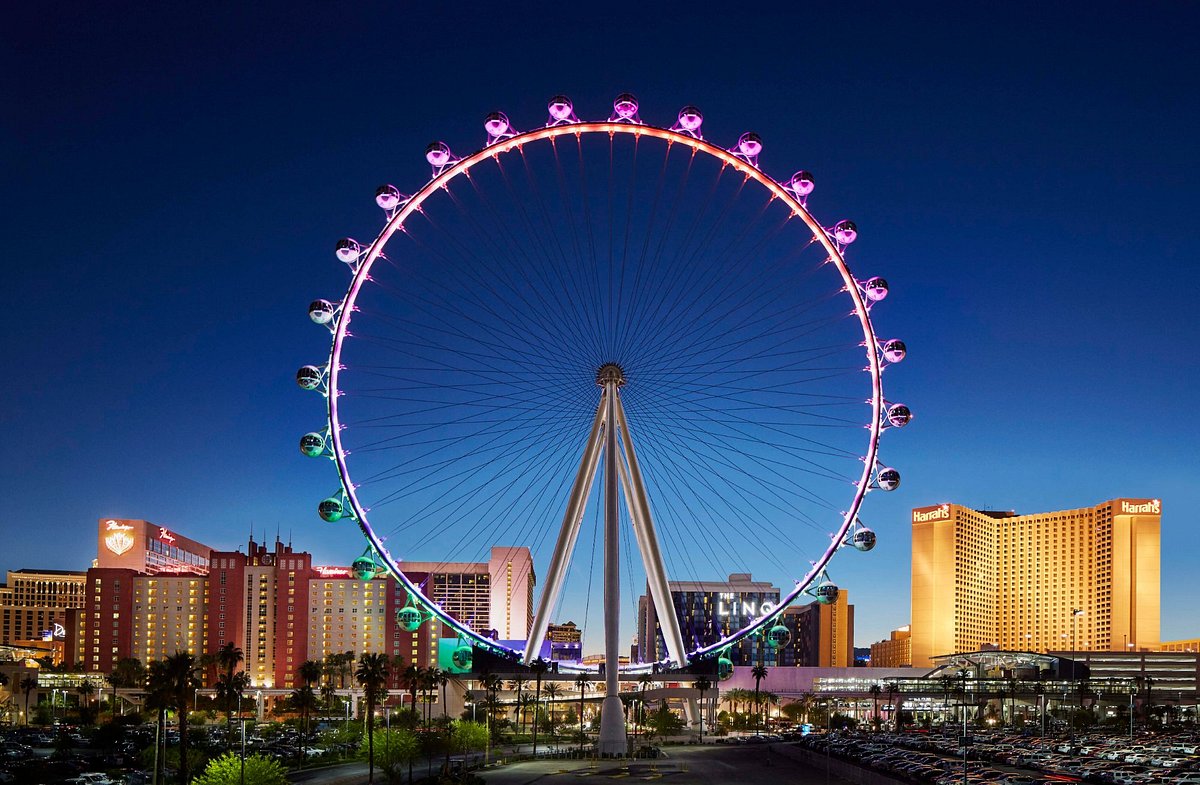 The High Roller Observation Wheel is the largest observation wheel in North America. This is a huge Ferris wheel located at The LINQ Promenade + Experience. The observation wheel provides a 360-degree view from its big cabins and allows you to enjoy the beauty of Vegas. The cabins are spacious and air-conditioned and can hold around 40 people per cabin. Besides that, LINQ Promenade features more than 30 shops and several restaurants.
Have Fun at M&M's World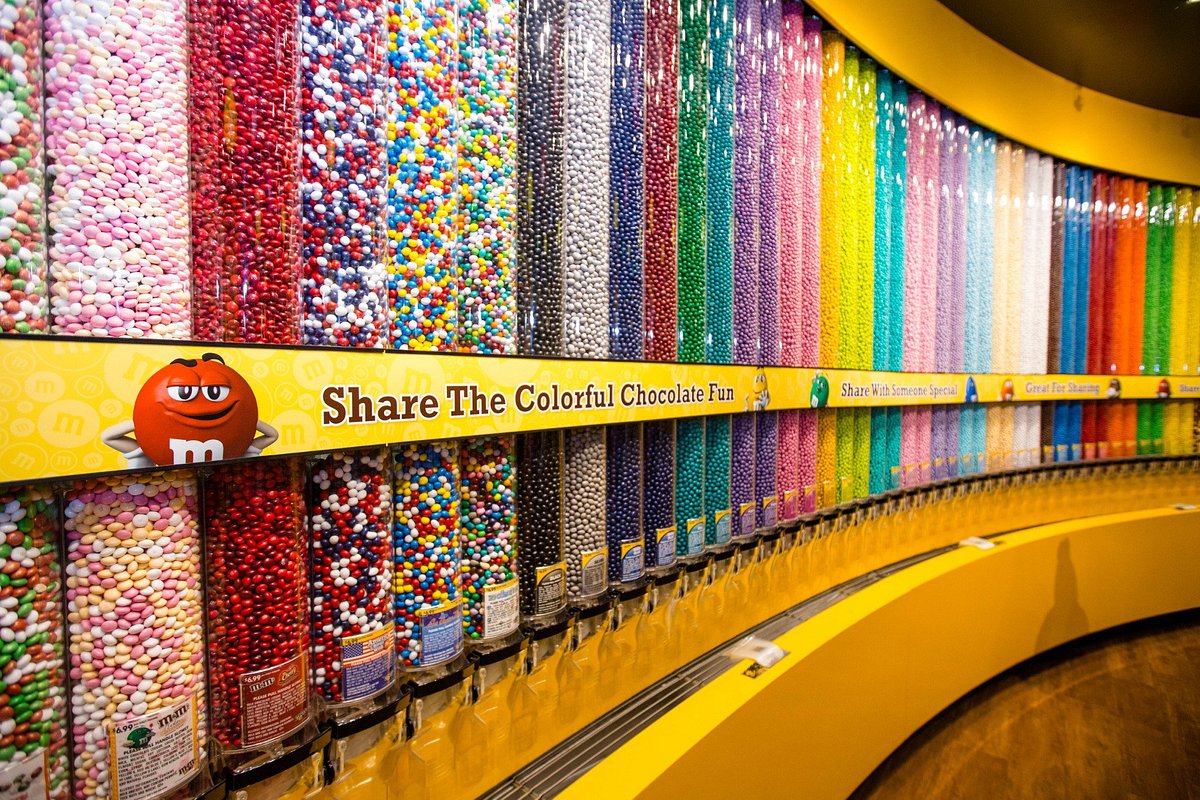 The M&M's world allows kids to create custom M&M's, choosing from different colors. Kids can create custom candies using a personal printer to add beautiful images and messages. The M&M's store is 28,000 square feet. The store is located on the Las Vegas strip and has many gift shops, home decor stores, and clothing outlets.
The Best Family Hotels & Resorts in Las Vegas
The best thing about Las Vegas is that there are plenty of family-friendly and affordable resorts and hotels in the city. These resorts and hotels have spacious rooms and several facilities to help you make your family trip run as successfully as possible. If you want to find out the best Las Vegas family hotels and resorts, here are our top picks:
Mandalay Bay Resort & Casino
The Mandalay Bay Resort & Casino is located at the Las Vegas, NV, strip. The resort is not very crowded during the peak months and is too quiet and comfortable during the off-season. The restaurant features a water park instead of a pool. There is a huge aquarium, too, packed with 1.5 gallons, and it is quite a place to keep the kids entertained. The resort features a lazy river, casino, a full-service spa, a real sand beach, 22 restaurants, and poolside cabanas.
Venetian Resort Las Vegas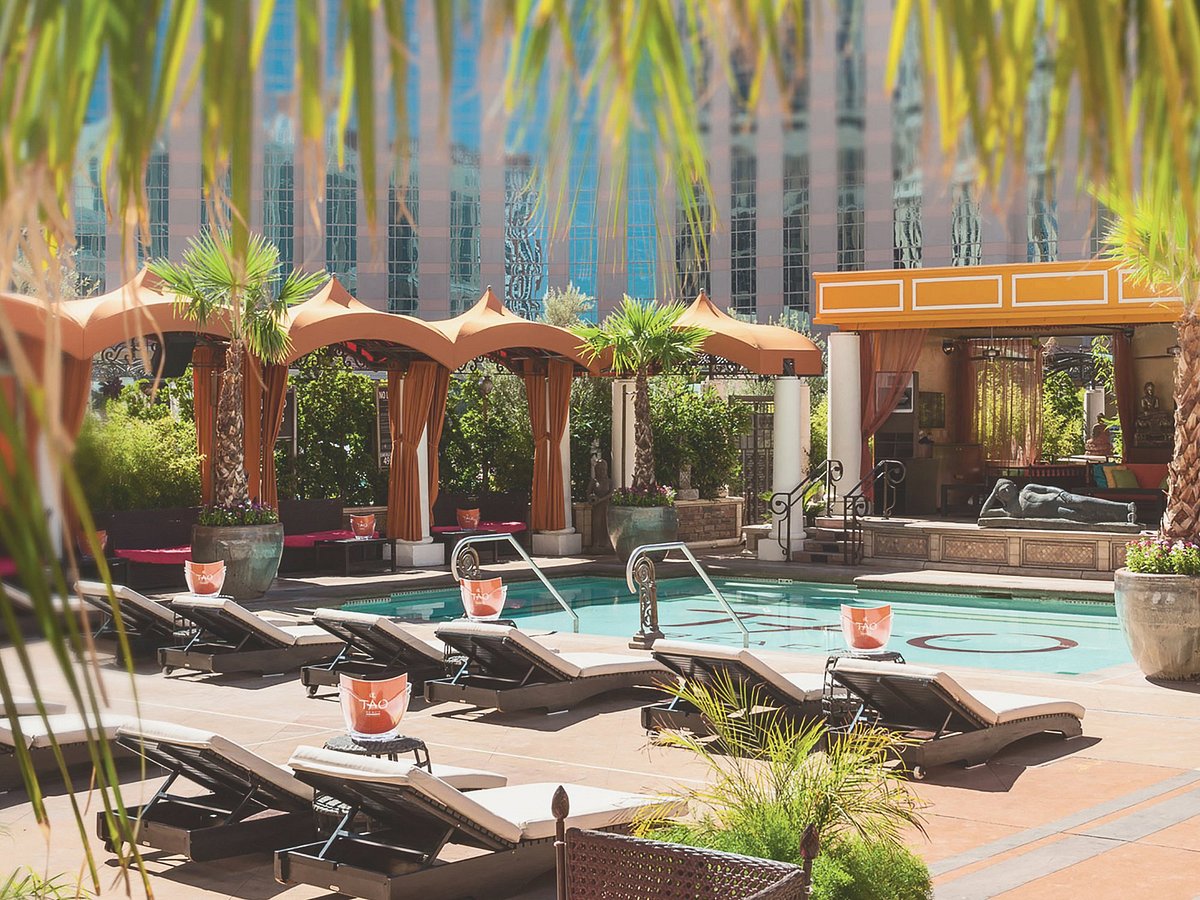 The Venetian resort Las Vegas is one of the most luxurious casino resorts in the world. The resort features amazing views of the mountain and the city. There are ten outdoor pools, private cabanas, a 40-foot rock-climbing wall, and free access to the Canyon Ranch Spa. Besides that, there are a dozen restaurants, a full-service casino, and many family entertainment options. If you're looking forward to a fine dining experience, you'll get to enjoy the cuisine of one of the most renowned chefs in the country here.
New-York New-York Hotel
New York New York Hotel & Casino is located on the Las Vegas strip. The resort features some of the best kid-friendly dining options, including Broadway Burger Bar, New York Pizzeria, and Gallagher's Steakhouse. The New-York New-York hotel features spacious rooms, an exercise gym, a coffee shop, a pool bar, live entertainment, and on-site parking.
Circus-Circus
Circus-Circus is a perfect family-friendly resort where your kids will love to spend time. The resort is part of MGM resorts which offers a lavish and comfortable stay and a circus-themed environment. The resort has several kids-based activities, such as the treasure hunt and many entertaining carnival games. Adults can have fun being by the pool and enjoying drinks at the poolside.
Bellagio Hotel & Casino
The Bellagio Hotel & Casino is also located on the Vegas strip. It offers comfortable accommodation to small and large families, and there are lots of amenities to keep the families entertained. A few facilities include free breakfast with the stay, internet services, and gaming consoles are also available on request. There are on-site bars, dozens of restaurants, and a beautiful garden in the resort. You can also take a shuttle to visit the nearby tourist destinations.
What's the Average Cost of a Hotel in Las Vegas?
Las Vegas hotels offer cheaper accommodation than other cities. The average cost of a hotel per night in Las Vegas is $96. For one week, the average cost is $675, excluding taxes and fees. However, high-end restaurants may cost around $200 to $300 per night.
The Best Places to Eat with Kids in Las Vegas
When dining in Vegas with kids, it is important to ensure that the eatery offers a kid's menu and many activities to entertain the kids. Especially if you have picky eaters, you won't mind spending a few minutes reading about the best options available. Choosing the right place to eat with kids in Vegas is imperative if you don't want your kids to get annoyed and bother you more. Here are the top picks:
The Cheesecake Factory
The Cheesecake Factory is one of the most fun places to eat with kids. The restaurant offers more than 250 dishes and 40 delicious cakes and desserts. The restaurant features a happy hour from Monday to Friday, offering appetizers and small plates at a discounted price. Besides, there is a kids' menu which is designed for kids aged ten and below. The kids' menu includes kids' pasta, roadside sliders, fried chicken strips, spaghetti with meatballs, mac and cheese, grilled chicken, kids' desserts, and more.
Rainforest Cafe
Rainforest cafe is a beautiful rainforest-themed restaurant. Located at Harmon Corner, the restaurant is near a popular tourist destination, Planet Hollywood. The restaurant is decorated beautifully, especially to entertain kids. It features a boa constrictor, a talking tree, a huge animatronic crocodile, and more. The kids' menu includes grilled cheese, chicken nuggets, burgers, and mini hotdogs. This is a perfect place for all the parents as they can enjoy sipping on their cocktails while their kids enjoy the jungle-themed amenities.
Blueberry Hill Family Restaurant
The Blueberry Hill Family restaurant offers great food and a family-friendly environment. It is famous for its soft and yummy homemade pancakes without artificial ingredients. The restaurant offers a special Kiddie menu for kids under 11, where they can eat for $1.99 along with one adult meal. The menu features chicken fingers, ham & cheese omelet, french toast, burger, pancakes, spaghetti, and more.
Buddy V's Ristorante
Buddy V's Ristorante is a family-style restaurant located at Grand Canal Shoppes. The restaurant offers Italian cuisine such as spaghetti central and linguine and clams. Kids will love to eat macaroni and cheese, meatballs, tomato soup, cheese pizza, chicken parmesan, and more. For adults, the favorites include Jersey City-style fried mozzarella.
Gordon Ramsay Fish & Chips
Gordon Ramsay Fish & Chips offers freshly prepared cod filets and dirty chips. This is a perfect place to try fish and chips in Vegas. It features a British-themed environment with dishes by renowned chef Gordon Ramsay. You and your kids will love eating fish and chips, shrimp, chicken, and delicious hand-crafted shakes at this restaurant. It is a family-friendly restaurant that offers a quick meal that you can take while traveling around the city.
Sugar Factory
Sugar Factory is a huge candy-themed eatery at Fashion Show Mall. Kids will love eating pancakes with cotton candy, savory pasta, blue hot chocolate, and sliders that feature all the rainbow colors. There are kids-special meals, including piled-high sandwiches, salads, and monster burgers.
The Best Day Trips from Las Vegas That the Whole Family Will Love
Overwhelmed by the crowds and the hustle and bustle of the city? We understand that you need a break and look forward to exploring the surrounding areas of Vegas. Las Vegas has many entertainment options, but there will be times when you'll need a change of scenery from the S Las Vegas Blvd. We've put together a list of the best day trips from Las Vegas that your family we love:
Grand Canyon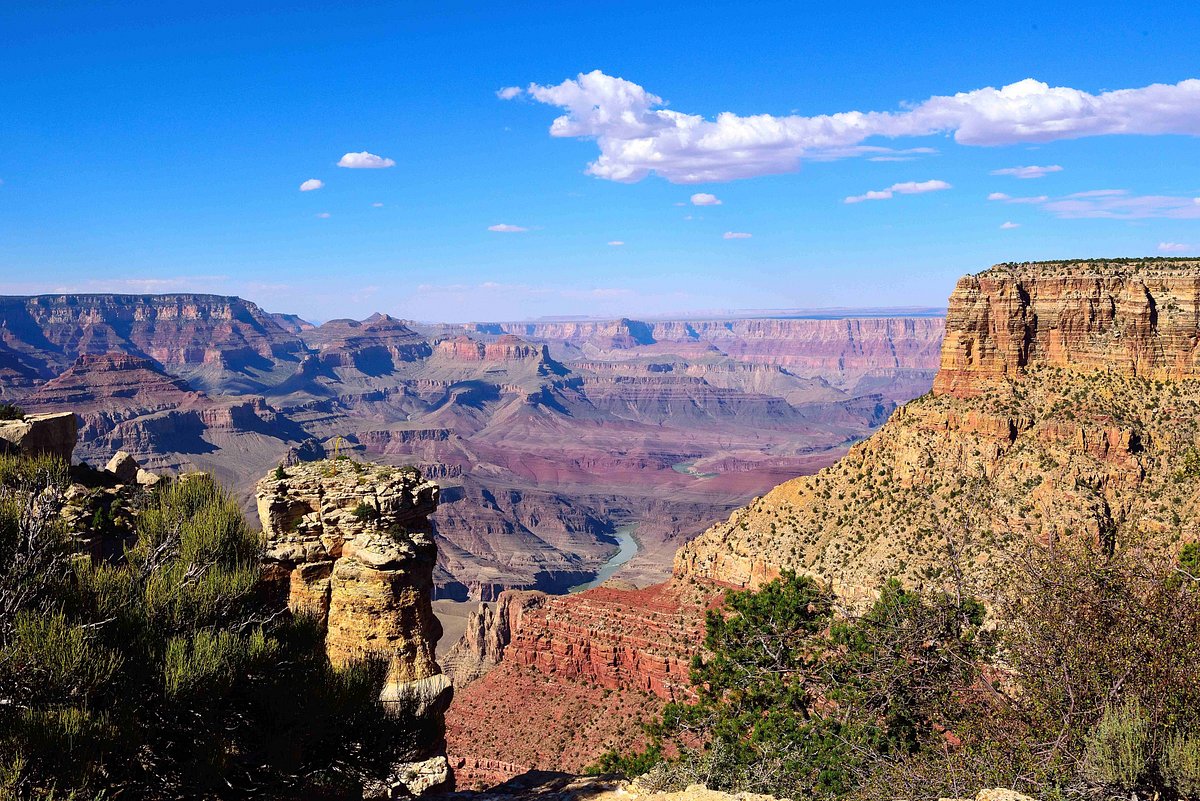 The Grand Canyon is popular for a good reason. It's only a 2-hour and 13-minute drive from Vegas and is a massive area to explore. Spread over an area of 1,902 square miles; the attraction is a beautiful family-friendly destination to be with your family. Grand Canyon boasts a thrilling zip line, glass-bottomed SkyWalk, and dozens of restaurants to have delicious food. The place also offers free shuttle service and parking to the West Rim gates. A day trip to the Grand Canyon will allow you to explore the beauties of the Colorado River and have fun hiking along the trails.
Valley of Fire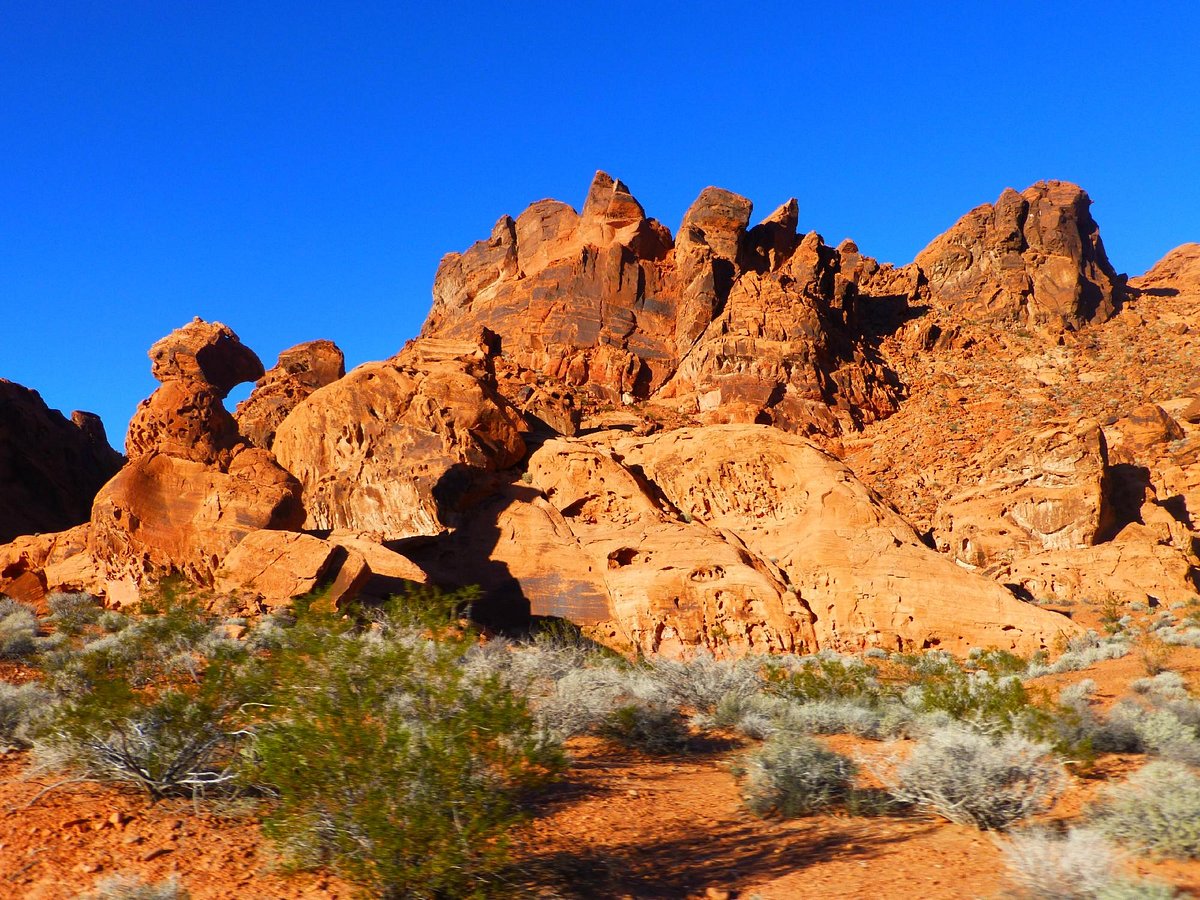 The Valley of Fire is one of Nevada's most anticipated family-friendly attractions. The place features wildlife, colorful mountains, and massive hiking trails. The place is located in the Mojave desert and is an amazing place to take stunning photos. Besides that, you'll enjoy wildlife in the Valley of Fire, including bighorn sheep, lizards, and rattlesnakes. There is a Valley of Fire visitor center, too, where you can learn about this area's history and the best hiking trails.
Lake Mead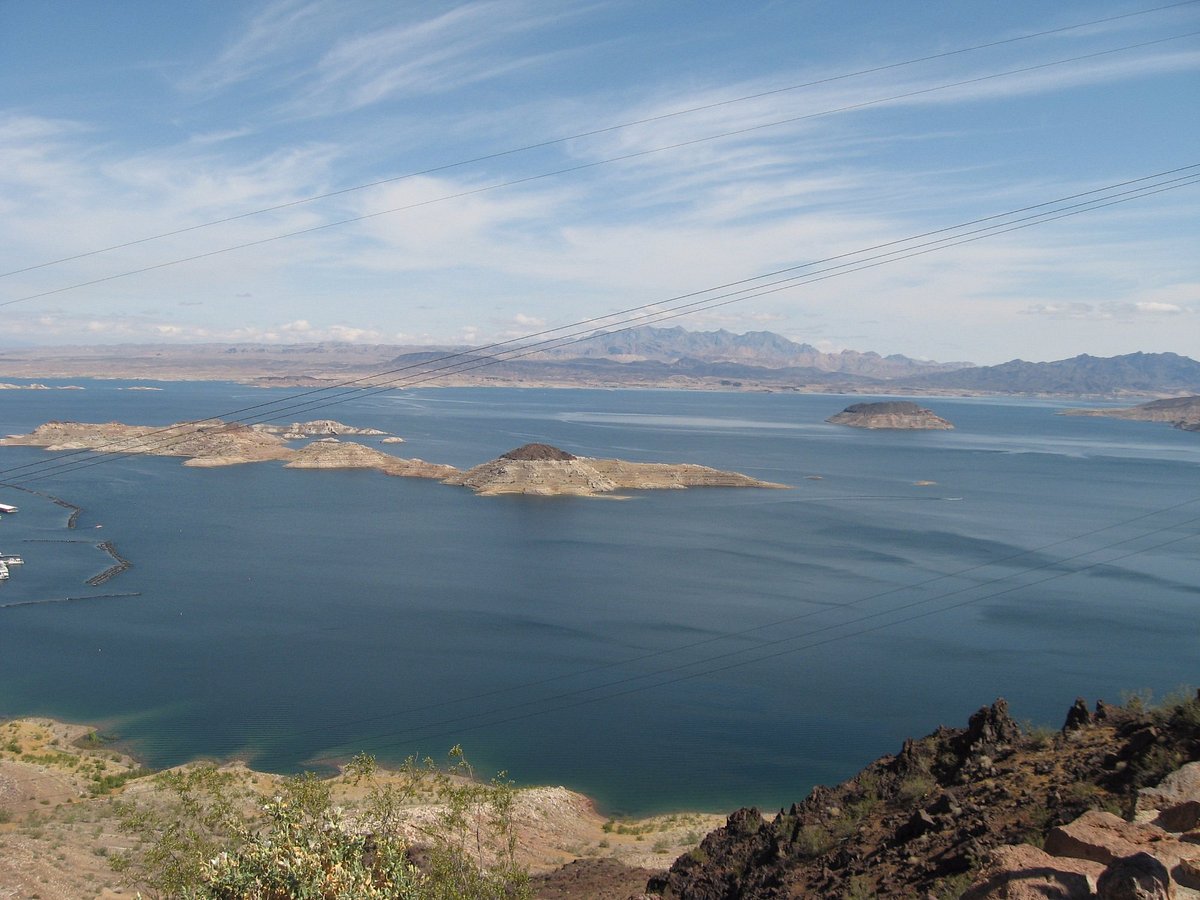 Lake Mead offers a beautiful contrast to the Nevada desert. It is a man-made lake you can explore in a traditional paddle-wheel boat. You and your family will love to have waterfront fun at this beautiful location. There are tons of guided tours and activities at this spot, including high-speed adventures, camping, kayaking, and more. Adults will sit back and enjoy the beautiful views of the oasis desert.
Mount Charleston
Mount Charleston is only a 48-minute drive away from Vegas. The place features an amazing collection of deserts and canyons that travelers enjoy. There is a resort named Las Vegas Ski and Snowboard Resort that will allow you and your family to hit the slopes and have fun. Besides these, Mount Charleston offers a Foxtail Picnic area, horseback riding, hiking, and dozens of camping opportunities.
7 Magic Mountains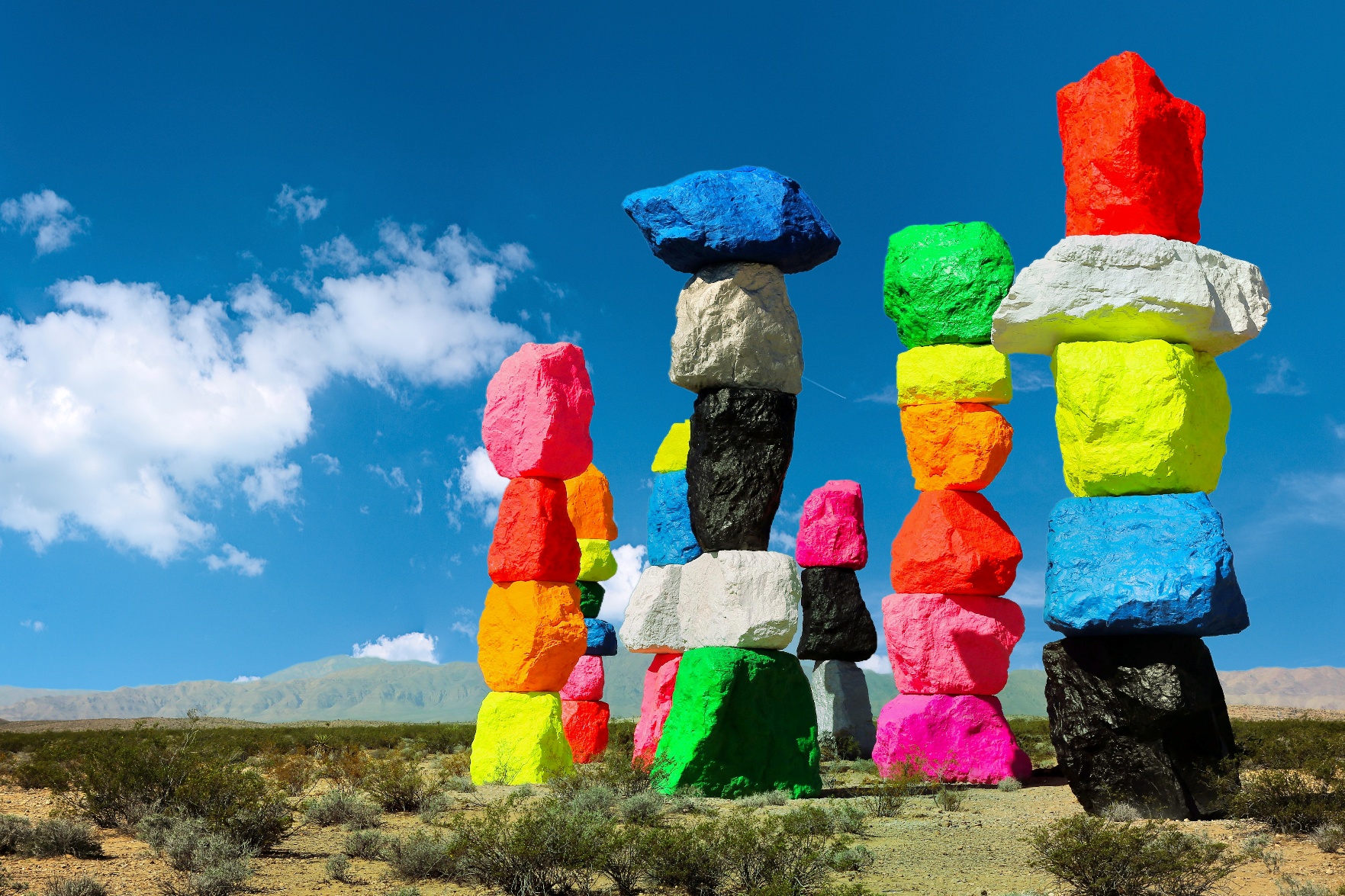 7 Magic Mountains is a beautiful attraction that is located between the route from Los Angeles to Vegas. These are 7 huge neon figures that are visible even from a distance. It's an art installation that features brightly-colored boulders designed by a Swedish Artist. The 30-foot-high figures look amazingly beautiful in the daytime and offer memorable sightseeing. When standing next to them, you'll feel small and vulnerable and awe-struck by the beauty of the desert landscape.
How to Get Around Las Vegas During Your Vacation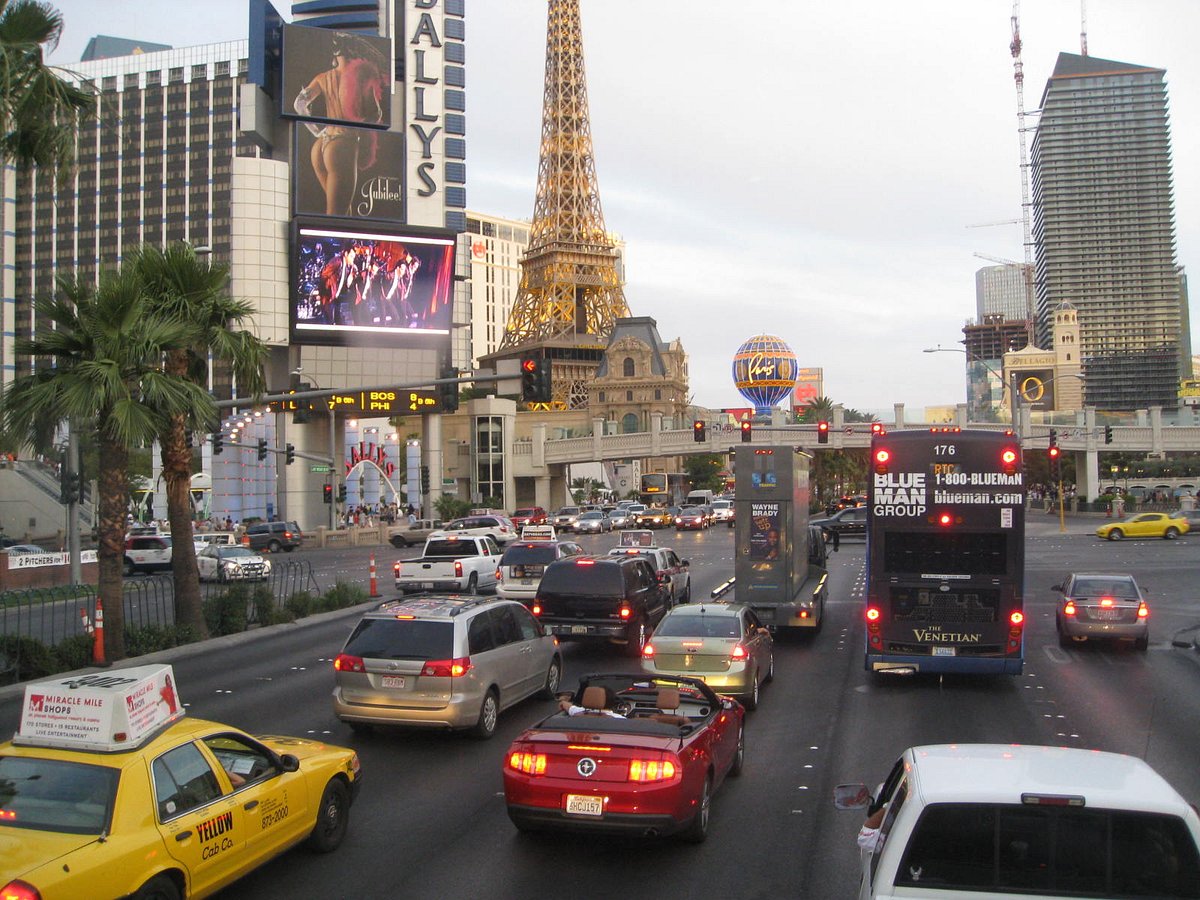 If you're a first-time visitor to Vegas, you might think you'll easily walk around the Las Vegas Strip. However, it is important to learn more about the transportation options in the city if you want to move around quickly. Walking is not a good option as it is hot, especially if you're visiting in summer.
The best time to visit the city is during spring and fall, but even then, walking shouldn't be an option on your list because you've family with you. The following are the best ways to get around Las Vegas valley during your vacation:
Bus
The RTC provides multiple bus routes throughout Las Vegas. However, this is a good option only if you intend to stick to the Las Vegas strip and downtown Las Vegas. You can purchase tickets from vending machines and get passes for a few hours or the whole day. The Deuce is a bus service offered by RTC that stops at all the resorts. Besides this, the Downtown Loop is a free shuttle that allows tourists to enjoy Downtown and Fremont Street.
Limos
Limousines and taxis offer a fun way to travel around the city. Taxis are present around all the major resorts and hotels and are easy to access. For limos, you can get them at Harry Reid International Airport. However, the limos can prove to be expensive, but they'll let you feel like a Vegas VIP and allow you to have lavish strip tours.
Free Trams
Las Vegas free trams include The Air Express tram, Mandalay Bay tram, and the treasure island tram. These trams run along the west side of the Las Vegas strip. These are the best options if you're looking to travel around the city on a budget. These trams are air-conditioned and run all day long.
Car
Driving in Las Vegas can be stressful, especially on the strip. Locals in Vegas are known for driving carelessly, and there might be drunk drivers too. Thus, using a car rental is a good idea. More than 10 car rental companies in the city provide service from the airport terminals. Ridesharing options such as Uber and Lyft are also an option to travel around the city.
The Best Ways to Get to Las Vegas for Your Vacation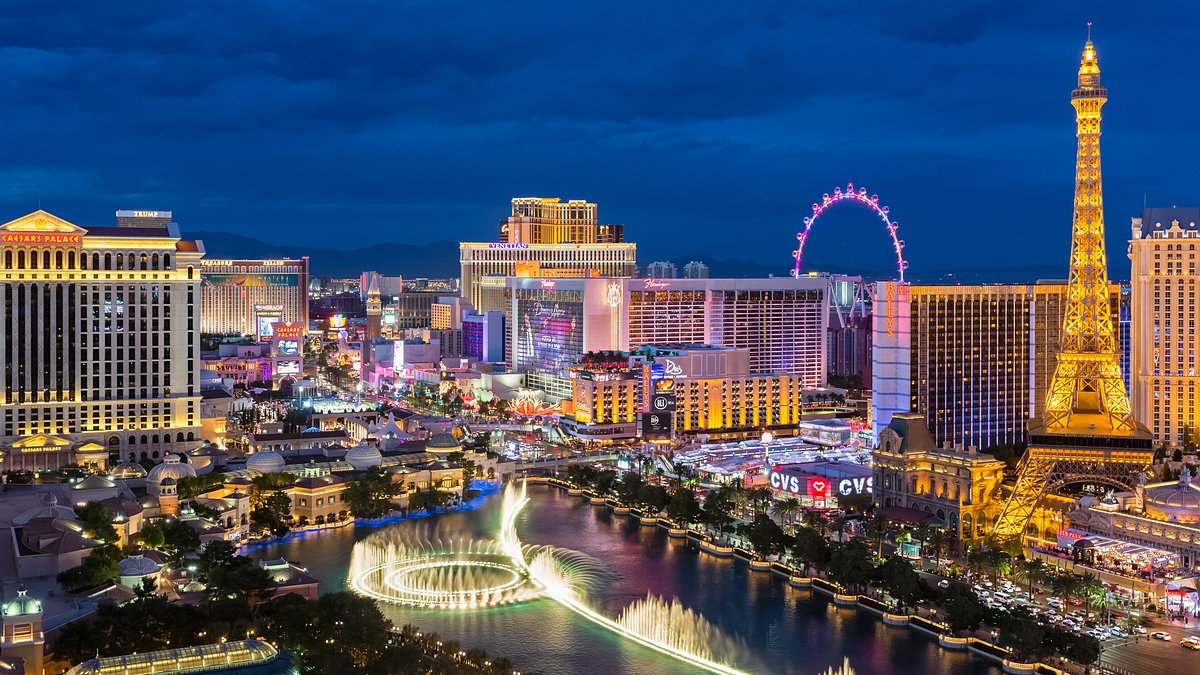 Las Vegas is an easy-to-access destination. Here are the four best options to get to Las Vegas for your vacation:
Fly to Las Vegas
Las Vegas receives frequent flights that reach the city daily. Many airline companies reach the city, which includes Southwest Airlines, Alaska Airlines, Frontier Airlines, and Delta. The main tourist-friendly airports in this city include Harry Reid International Airport, McCarran International Airport, and North Las Vegas Airport.
Driving to Las Vegas
Many families choose to drive to Vegas as driving is fun. You and your family can explore plenty of attractions while driving to Vegas. Many families reach the city of lights through Arizona, California, Montana, Utah, and Nevada through I-15. However, you'll need a driving license to travel if you're coming from another country to Las Vegas.
Riding a Bus to Las Vegas
Various public buses run directly to Vegas or facilitate transfers between different states and Vegas. This is the cheapest way to reach Las Vegas. These shuttles are very comfortable and are available with hotel pick-up options too. If you take a shuttle, you'll also encounter fewer stopovers on your way to Vegas.
Riding a Train to Las Vegas
No train reaches Las Vegas directly. Amtrak is a train service that reaches Los Angeles, and from there, you can ride a bus or coach to reach Las Vegas.
3 Top Tips for Staying Safe in Las Vegas When Visiting with Kids
Las Vegas is a destination that entertains millions of visitors from across the country and worldwide. The city is famous for its nightlife, entertainment, and casinos. However, with this fun comes a few concerns, including theft and robbery. However, these risks are present everywhere, so you must consider a few safety tips to avoid them. If you want to have the best family vacation in Las Vegas, follow these top 3 important safety tips:
Stick to Crowded Spots
When traveling to Vegas, the best rule is to stay at spots where there are lots of people. Do not roam around in less-crowded places, especially after dark. There are a few slums around Fremont street and outside the strip where gang activities occur.
Stay Hydrated
If you're visiting Las Vegas in summer or even in fall, make sure to stay hydrated. Also, avoid planning too many outdoor activities that can drain your energy and make you dehydrated. You can also spend more time at the pool to avoid the heat.
Practice Beverage Safety
You might not be planning to spend more time at nightclubs, bars, or pool parties in Vegas because you're with family. However, if you still plan to drink in Vegas, follow the beverage safety rules. Avoid accepting drinks from strangers or purchasing from street vendors.
Wrap Up!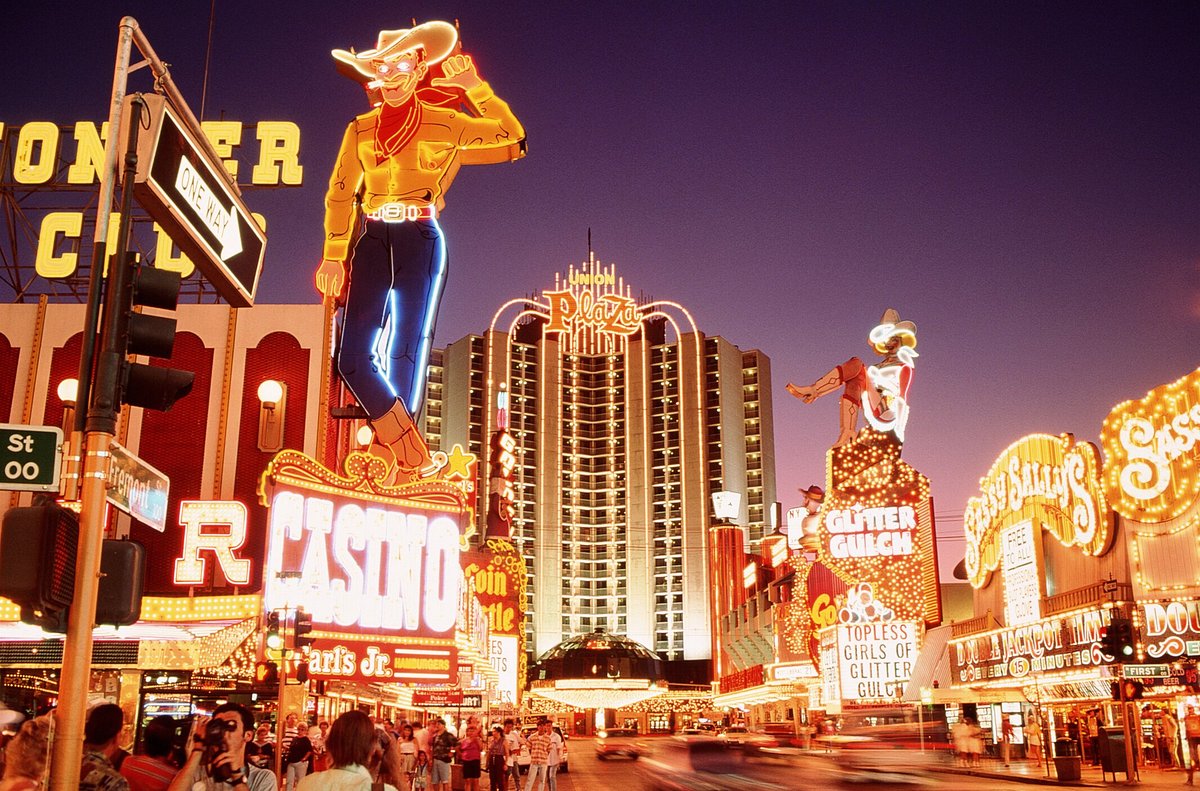 If you weren't sure about taking your kids to Las Vegas for a family vacation, we bet you've changed your mind. With lots of kids and family-friendly activities and entertainment options, Vegas is ready to surprise you for your next trip. We hope these insider tips will help you have a memorable and enjoyable family trip to Las Vegas.
More about our TFVG Author