Cleveland in Ohio is a great destination when it comes to planning a family vacation. The city offers plenty for families looking for a fun and memorable trip. From famous museums and cultural spots to outdoor adventures and sporting events, Cleveland has something for everyone.
Cleveland's affordable prices and convenient location in the Midwest make for a great, easy getaway. So why not consider this vibrant city for your next family vacation? You might be surprised by how much there is to discover and enjoy in Cleveland!
Top 24 Things to Do in Cleveland
Cleveland is the largest city on Lake Erie and has the 54th-largest city status in the US. Despite being new compared to other cities, it was founded in 1836. And nowadays, it boasts attractions bringing in millions of tourists annually.
There are lots of cheap and free activities to take part in. From exploring the city's world-famous museums, symphonies, and halls of fame to enjoying the nightlife, there's something for everyone.
Check out our top 24 list of things to do in Cleveland below.
1) International Women's Air & Space Museum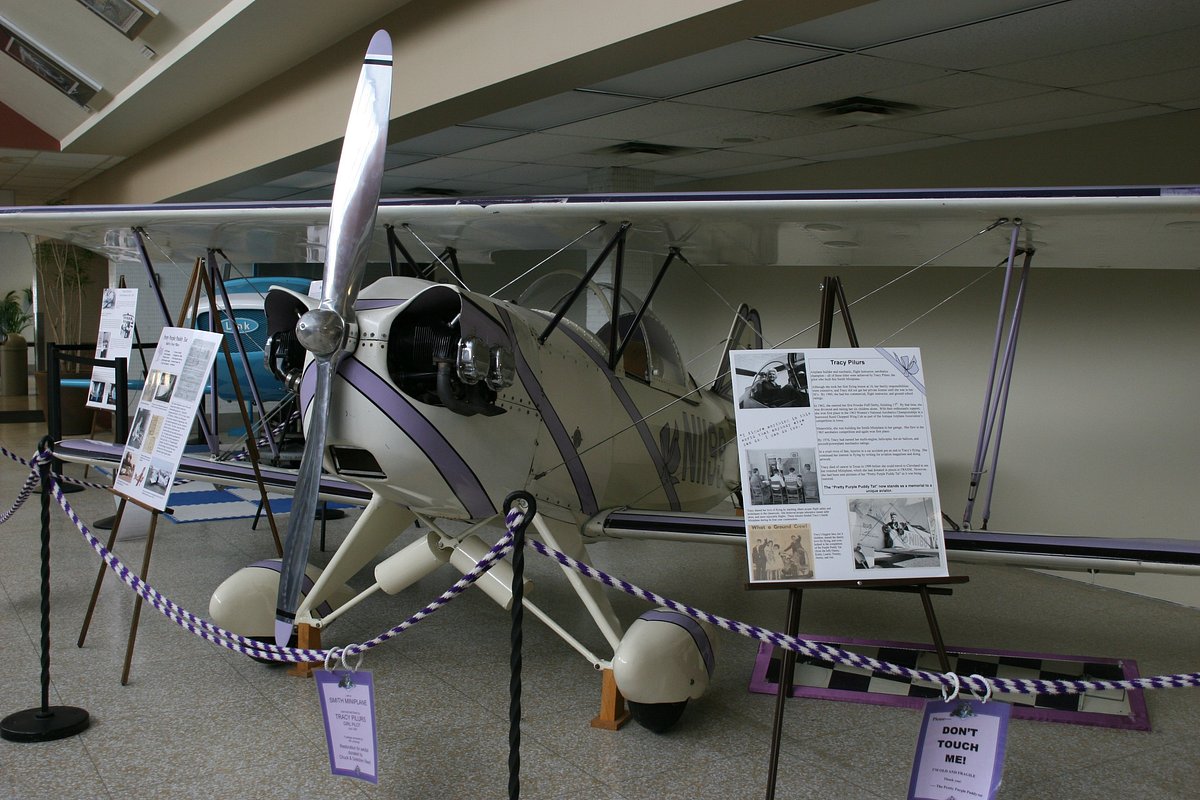 The International Women's Air and Space Museum was constructed in 1986. Everyone is familiar with the Wright Brothers and how they pioneered flying. However, most people are unaware of the incredible women that have been part of aviation's success.
The museum tour is a fantastic educational experience that is both intriguing and motivating. Children, teenagers, and adults will all enjoy learning about historical airplanes and the contributions of women in aviation history.
Located in the Burke Lakefront Airport, this fascinating museum can be a great way to pass the time while awaiting your next flight with your family. While adults have to pay entrance fees, children under six gain free entrance.
2) Cleveland Museum of Art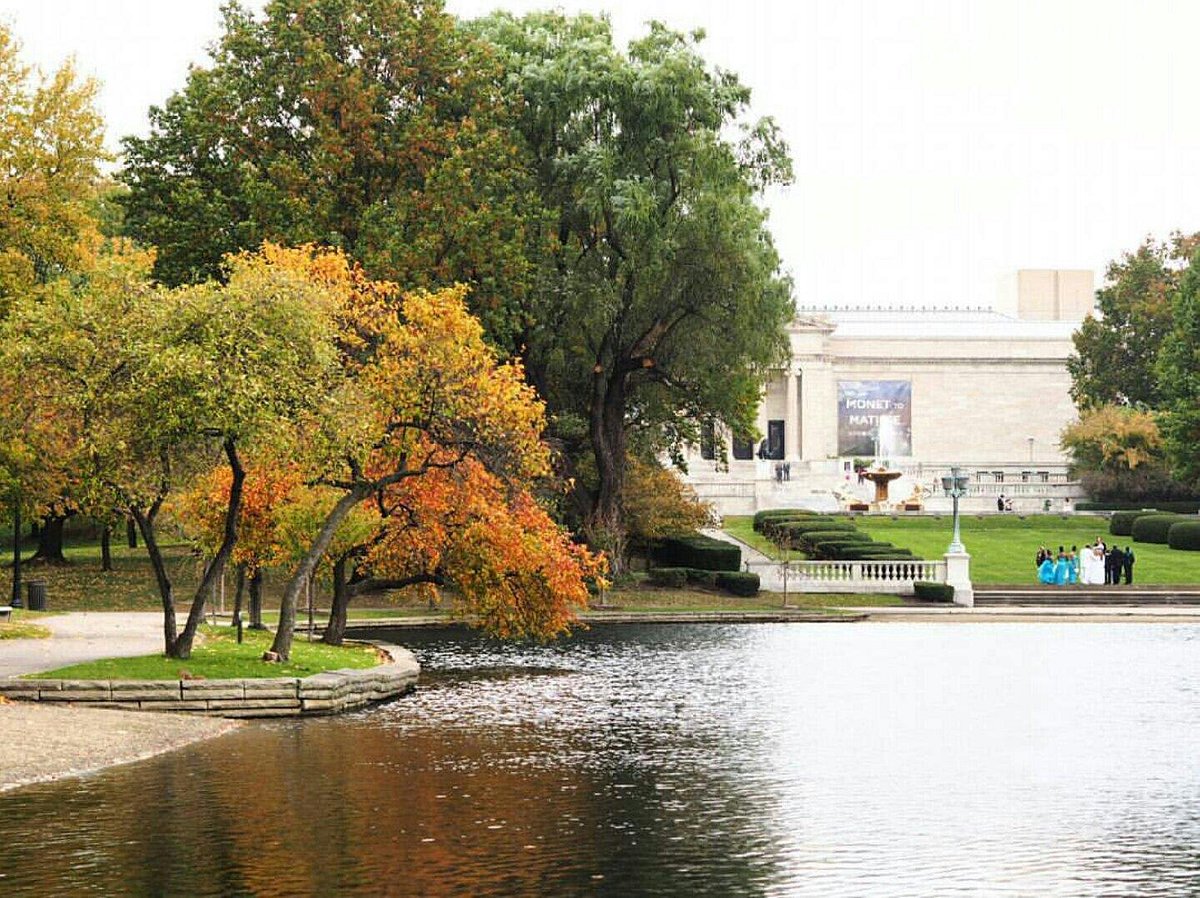 The Cleveland Museum of Art is your best option if you want to visit one of the most significant collections of Egyptian and Asian art. This University Circle neighborhood museum claims to draw more than 700,000 visitors each year.
With a permanent collection boasting Picasso and more than 61,000 works of art from around the globe, it is also one of the most famous museums in the world. Explore the extensive collection of art split into 16 shows at the Cleveland Museum of Art.
You may also browse the library's 500,000-strong collection of materials on the fine arts. The museum also provides educational activities, including open talks and movies.
General entry is free on the first Saturday of each month and selects other days throughout the year. Visitors can enter the museum and see the permanent collections without paying an entry fee on these days.
3) Cuyahoga Valley National Park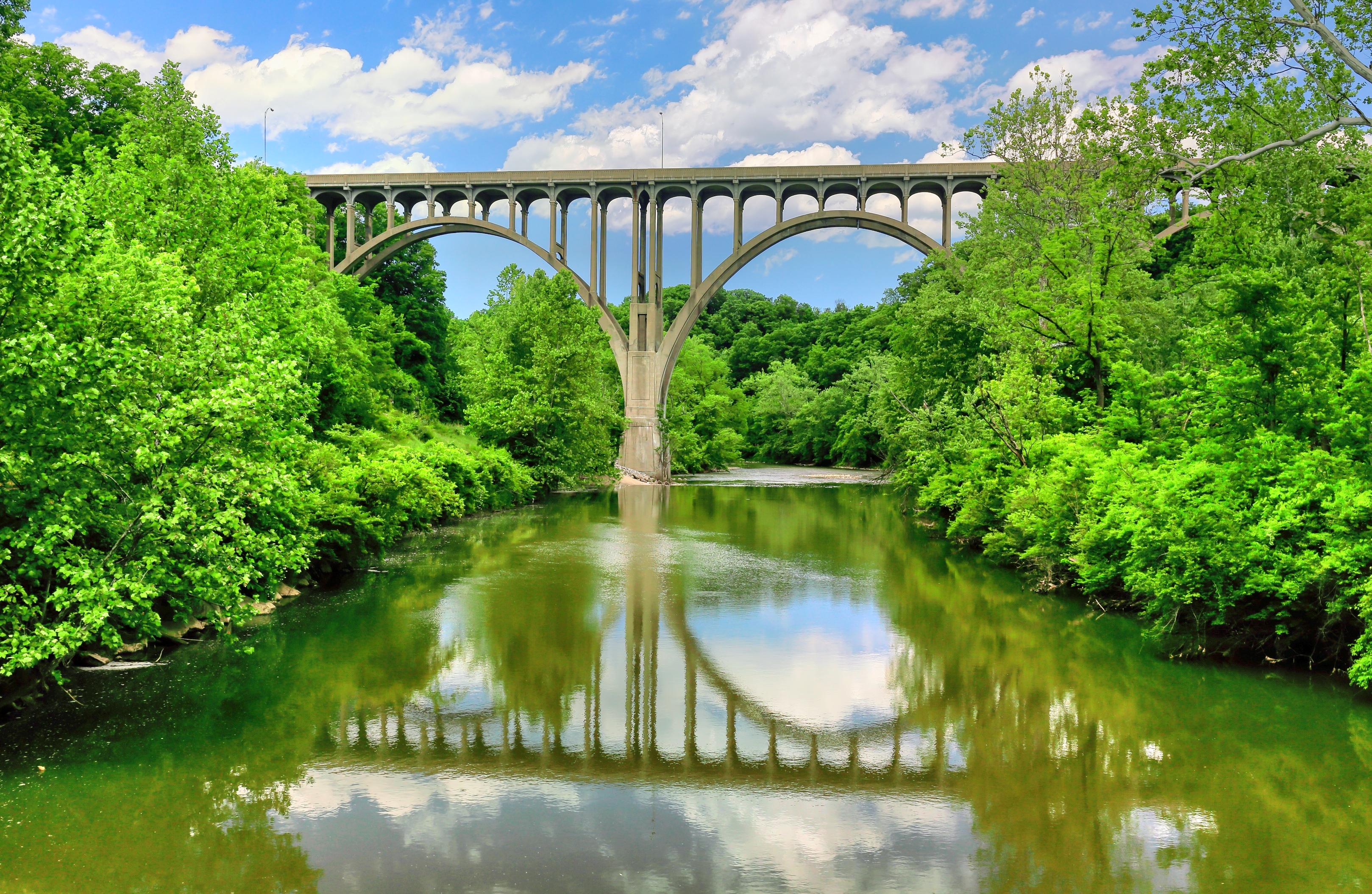 The stunning Cuyahoga Valley National Park was established in 1974 and takes in the Cuyahoga River's rural surroundings.
It has several different ecosystems, such as grasslands, woodlands, marshes, rivers, and other habitats, which are home to many plant and animal species. It also has a distinguished geologic past that goes back 400 million years. For nature lovers, this is the ideal destination when visiting Cleveland!
4) Cleveland's University Circle Neighborhood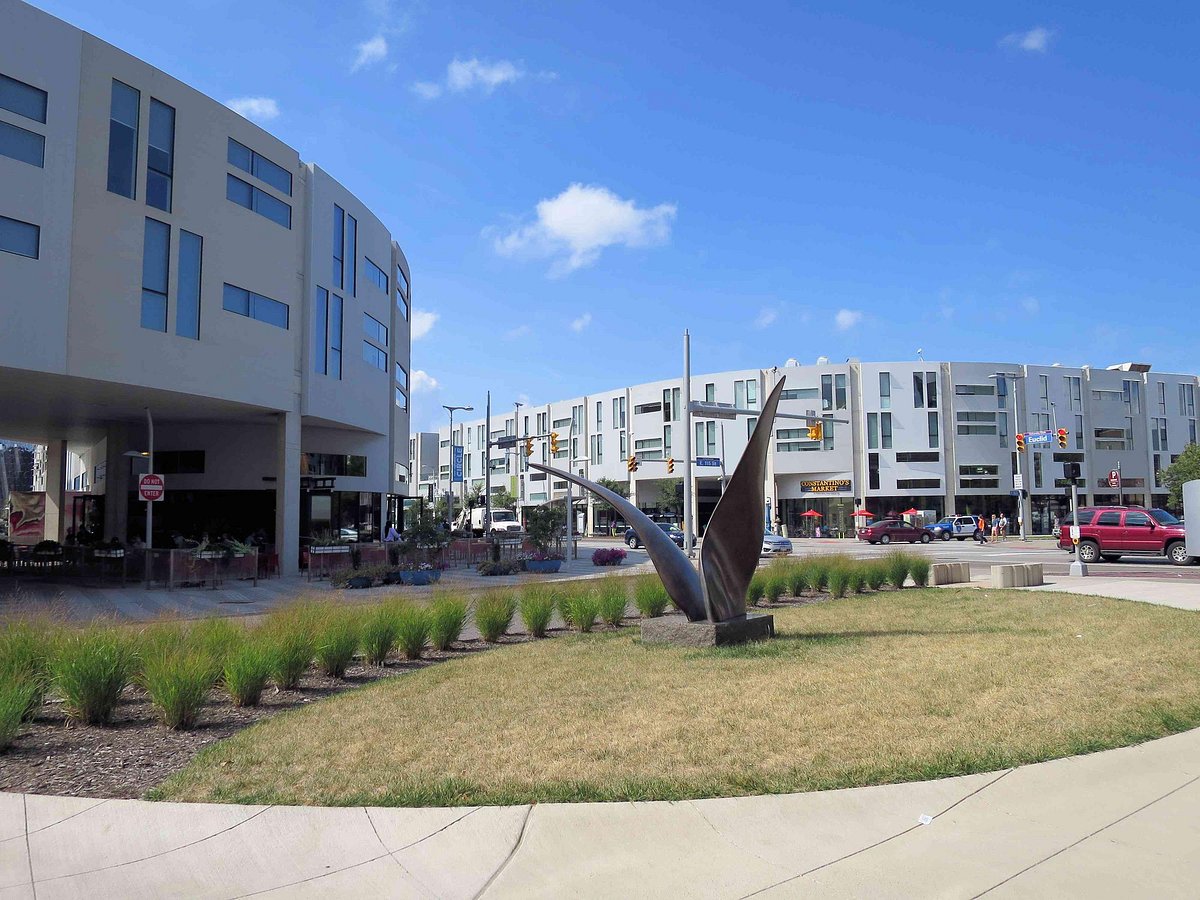 University Circle boasts an incredible selection of museums and hotels. There are many dining establishments, pubs, coffee shops, pizzerias, and pizza locations, in addition to fascinating museums and sites. Spending the evening here might be the family plan if you're seeking to soak up some local atmosphere.
5) Rock and Roll Hall of Fame and Museum
Explore the works of some of your favorite rock musicians by visiting the Rock & Roll Hall of Fame and Museum. It features pieces by well-known rock artists in both its permanent and passing shows.
The museum is known for its I.M. Pei-designed architecture and unique content. The magnificent building, which is the ideal representation of the rock musical style, is situated along the beaches of Lake Erie.
You may go there to learn about rock music's development and its impact on culture and society in general. So, if your kids are interested in music, this is a perfect attraction. While adults have to pay entrance fees, children under six gain free entrance.
6) The Rockefeller Park Greenhouse
The Rockefeller Park Greenhouse in Cleveland, Ohio, is a public greenhouse that's open all year. The Rockefeller Park Greenhouse contains a diverse collection of plants and flowers, including tropical plants, succulents, and other exotic species.
The greenhouse is separated into various rooms, each with distinct themes, such as the tropical, desert, and orchid rooms. In addition to the plants, it has several educational exhibits and displays on horticulture and the natural world.
The greenhouse is a popular location for plant enthusiasts, and it is an excellent place to learn about various plant types and how they thrive.
The Rockefeller Park Greenhouse is free to visit. The greenhouse is open from Tuesday through Saturday, with hours altering according to the season.
7) Lake View Cemetery
Established in 1869, Lake View Cemetery is a nonprofit, privately held garden cemetery. We understand that going to a cemetery might not be at the top of your list of free things to do in Cleveland. However, Lake View Cemetery differs from the others regarding who is laid to rest there.
The graves of industrialist John D. Rockefeller, inventor Garrett Morgan, and former US president James A. Garfield are all located nearby.
On a brighter note, the flower displays are magnificent. Daffodil Hill is home to 100,000 flowering blooms that provide a sea of yellow that seems to go on forever, bringing life to the surrounding cemetery. The hill is also decorated with artwork, including a Tiffany glass cathedral and a presidential tomb. That's why locals call it "Cleveland's outdoor museum."
8) Rocky River Reservation
Rocky River Reservation is a public park. It is a part of the Cleveland Metroparks system, a network of public parks and nature reserves in the Cleveland metropolitan region.
Rocky River Reservation is one of the Metroparks' biggest parks, with approximately 1,500 acres of property along the Rocky River. The park has hiking and bike routes, a nature center, a golf course, and various picnic sites.
It is a famous outdoor recreation area recognized for its gorgeous forested regions, marshes, and animals. The best part? The reservation is free to enter!
9) Cleveland Learning Center and Money Museum
The Federal Reserve Bank of Cleveland runs the Cleveland Learning Center and Money Museum. This has several permanent and temporary rotating exhibitions about American money's development, usage, and history.
Besides a 23-foot money tree and activities to spot fake currency, the museum has more than 25 interactive displays for visitors of all ages. Plus, exhibitions of current artworks and special rotating shows cover a range of subjects connected to historical developments in American and global history and how they affect money.
The museum offers free admission to visitors throughout the morning and early afternoon on Mondays through Thursdays. Free guided tours are also provided with a reservation for parties of 10 or more visitors. Although it is reachable through the city's RTA bus system at the 4th and Walnut Street stop, visitors should know that the museum does not provide accessible parking.
10) The Cleveland Shakespeare Festival
The Cleveland Shakespeare Festival offers free outdoor performances at several locations across the city during June and July. Timeless Shakespearean productions are brought to life in Cleveland's parks and public spaces.
The group has been putting on shows at various locations across the city since 2014, including Lincoln Park, Bedford Public Square, Peace Park, and the Garfield Historic Site.
Along with joint performances in association with other local theater companies, periodic educational outreach initiatives are also provided.
11) Edgewater Park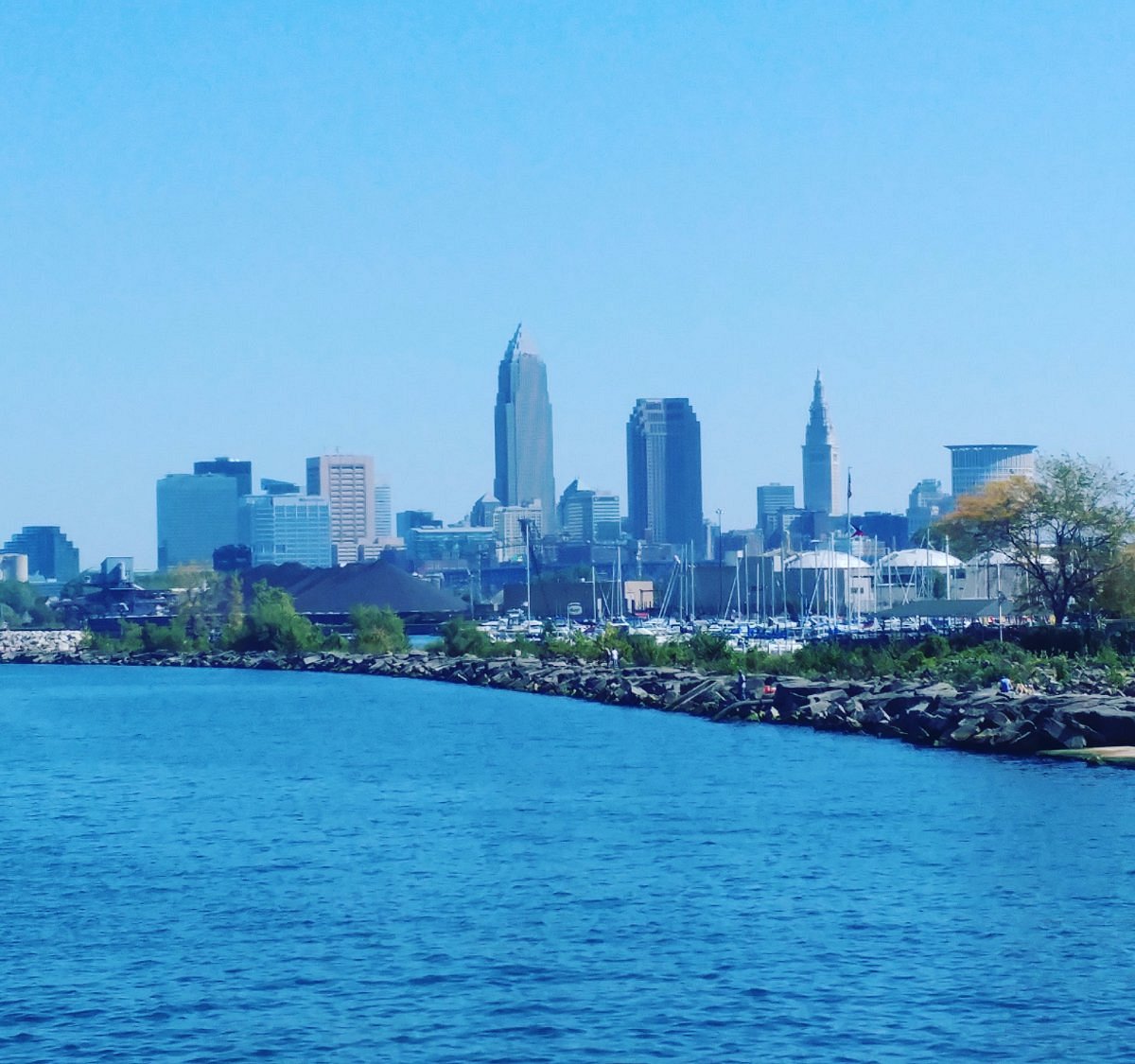 Edgewater Park is a public park on the banks of Lake Erie in Cleveland, Ohio. It spans over 100 acres and includes:
A beach
Fishing pier
Hiking paths
Picnic spaces
Various recreational facilities such as:

A baseball pitch
Basketball courts
A playground
The park is a favorite summer destination for Clevelanders and visitors alike, and it's a terrific spot to spend a day swimming, playing sports, or simply resting and admiring the lake's beauty.
The park is open every day from 6:00 a.m. to 11:00 p.m. and is available to the public throughout the year. There is free admission to the park and its facilities. However, there may be fees for certain special events or activities.
12) Cleveland Public Library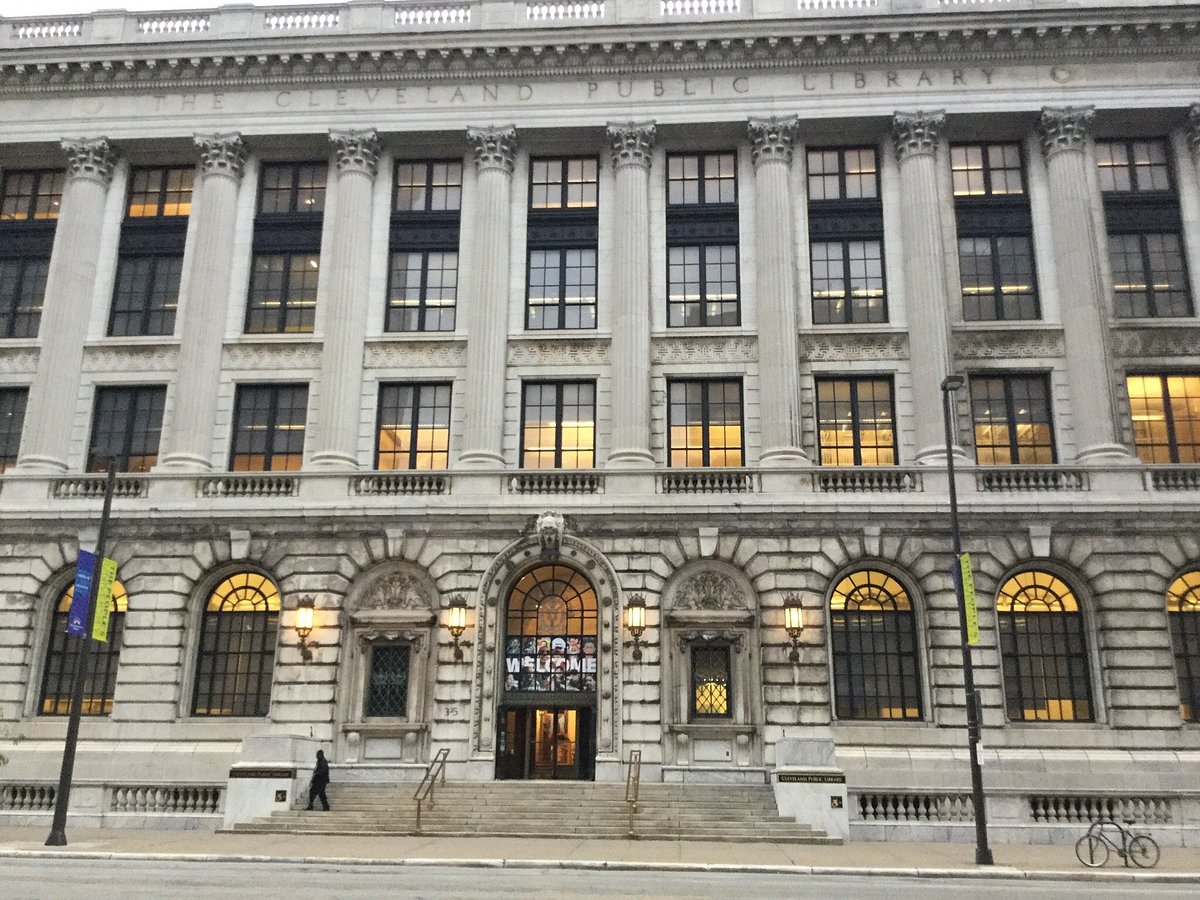 The Cleveland Public Library has 27 branches around the city and surrounding suburbs, including a central library inside a historic five-story structure built in 1925. Cleveland Public Library is the primary public library system for the greater Cleveland area.
With more than 10 million books and other media, the library has one of the greatest collections in the country.
13) Cleveland Cultural Gardens Showcase
More than 30 distinct botanical gardens are displayed at Cleveland Cultural Gardens, which are meant to reflect the city's diverse ethnic populations.
The gardens, part of the city's 50-acre Rockefeller Park, were founded in 1916 as a Shakespeare Garden. Due to the request of Jewish Independent editor Leo Weisenthal, they were transformed into ethnically separate gardens in 1926.
The gardens now pay tribute to the city's African-American and indigenous populations and immigrant groups from Europe, Asia, and the Middle East. Country-specific parks honor each group's contributions to the city's civic and cultural fabric.
A free parking area is accessible next to the gardens' main strip, and admission to the grounds is free.
14) Severance Hall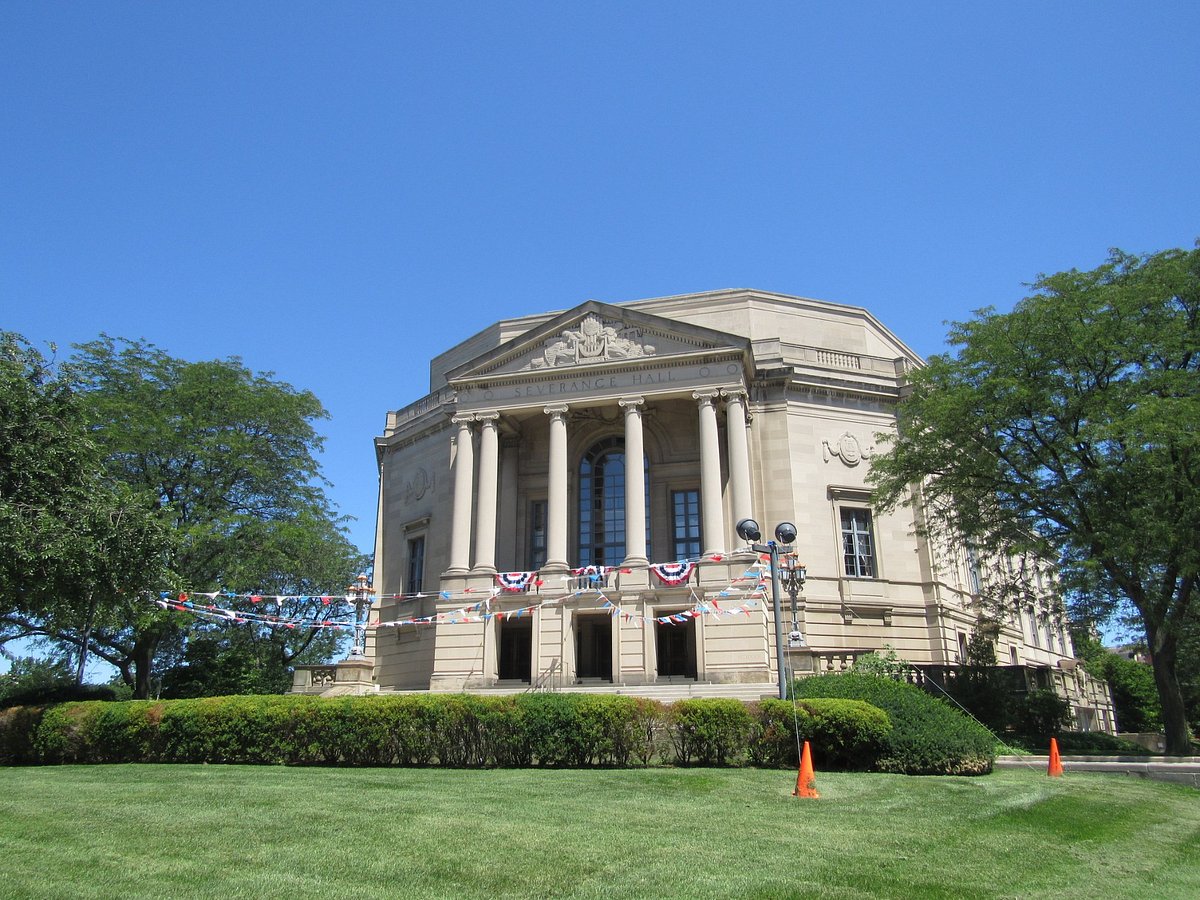 Are you a lover of live music? Look no further than Severance Hall. The Cleveland Orchestra, one of the "Big Five" American orchestras, is well-known for calling the performance hall home.
The Cleveland Orchestra loves to spread its joy of music with audience members from Cleveland and all around the world during the winter seasons. The main auditorium of Severance Hall can accommodate 2,000 people, and the Reinberger Chamber Hall can accommodate 400 people.
While entrance to Severance Hall performances is not free, the hall hosts various free events and activities throughout the year.
15) The Arcade (Old Arcade)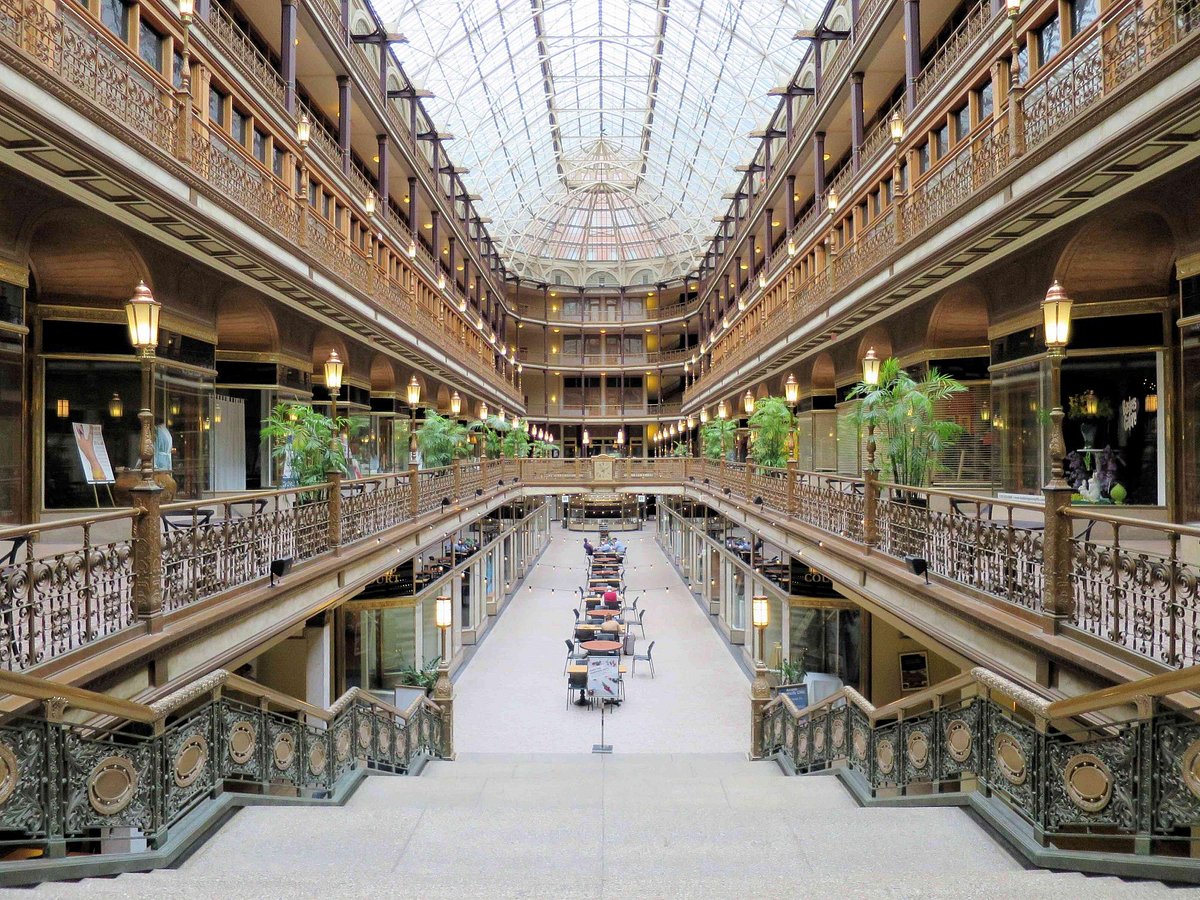 The Arcade is an indoor retail mall that was founded in 1890. Whether you want to do some shopping or go for a walk, the Arcade is a terrific place to go on a budget.
Arcade Cleveland is home to many shops and services, including day spas, boutique confectioneries, and high-end apparel companies. Did we mention that this stunning structure resembles a huge ball from a fairytale?
16) Chippewa Lake Water Ski Show
The Chippewa Ski Team combines athletics with theater, all taking place locally. This fantastic group is the state's only competitive water ski show team!
They often perform around Emerald Lake but have also been spotted elsewhere. Hour-long presentations are available for free viewing throughout the summer, and the winter provides the ideal time to join them during the indoor practice season.
17) Cleveland Public Square
Cleveland Public Square serves as the city's most important outdoor gathering place. Throughout the year, it organizes several outdoor activities and events. It's the ideal area to relax or observe daily life in downtown Cleveland. It also has stores, eateries, boutiques, and other tourist attractions.
You can stop here for a break if you feel tired of seeing the city's downtown attractions. The park is ideal for unwinding, thanks to its peaceful atmosphere and immaculate grounds. Dogs are permitted, provided they follow their owners around and are on a leash.
18) West Side Market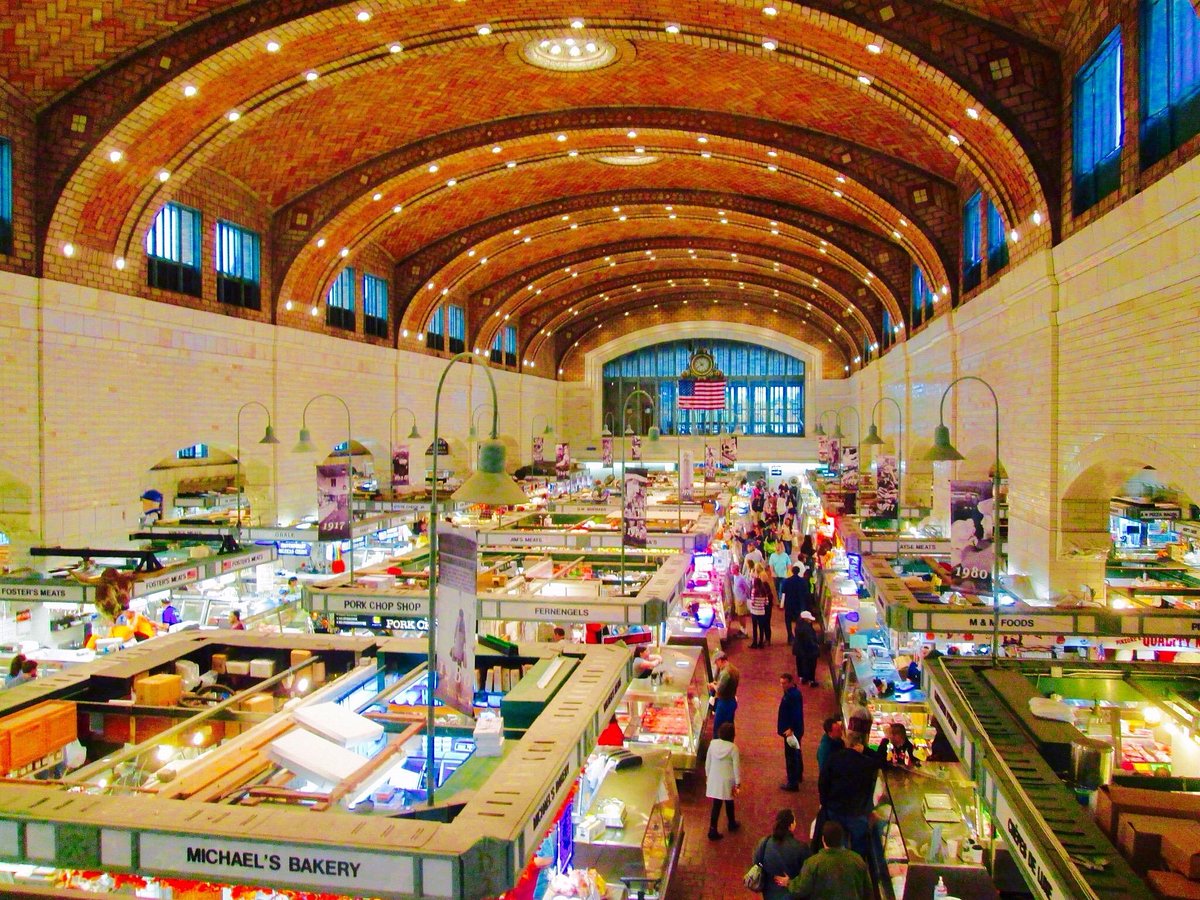 The West Side Market has been operating for many years; it was first created to take the place of the Pearl Street Market in Ohio City. The market is accessible to the public and has over 100 sellers selling various goods.
Fruits, meats, fish, spices, flowers, and pastries are just a few items on sale here. Besides stores, the market offers eateries, bars, and cafés where you may sample Cleveland's food and drink. It's the only remaining market of its kind left in Cleveland.
19) Cleveland Institute of Art
The Cleveland Institute of Art, a famous private college, was established in 1882 as the Cleveland School of Art. This college has just undergone renovations, so it stands out as an intriguing work of art. You'll get the opportunity to tour the university's campus, art studios, and student-created art pieces.
The Institute is near the Cleveland Botanical Garden. This amazing destination will be great for art lovers who wish to discover works by unknown and new artists.
20) Historic Little Italy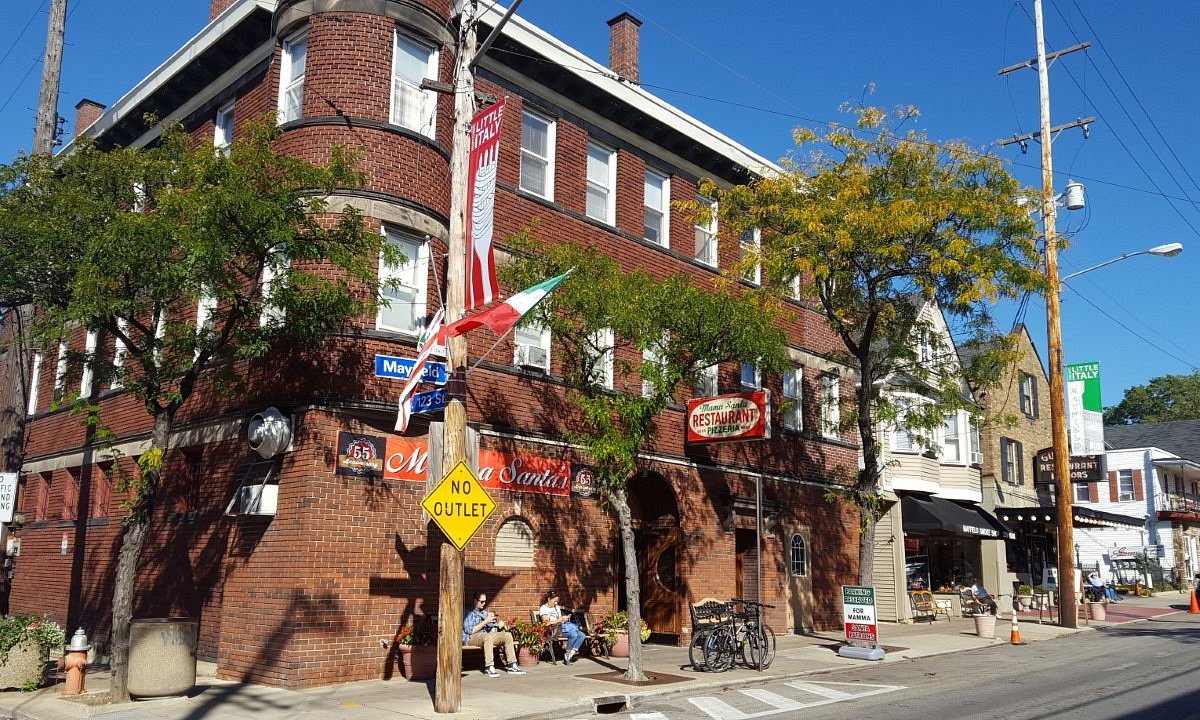 Historic Little Italy is a Cleveland, Ohio, area recognized for its Italian-American heritage and culture. The site is located just east of downtown Cleveland and is home to many restaurants, stores, and cultural institutions that honor Italian-American heritage and customs.
Take a walk here if you're seeking free activities in Cleveland that will keep you entertained for hours. You'll like the quaint Italian architecture of the bakeries, cafés, and boutique shops.
21) Cleveland Institute Of Music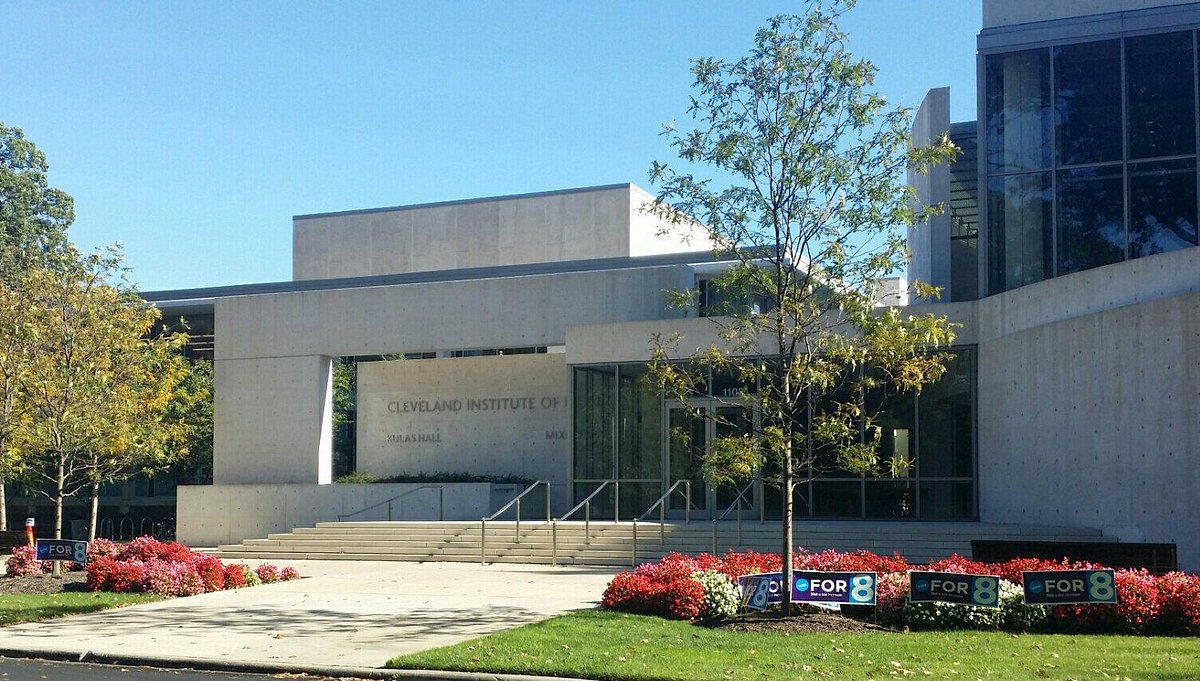 The Cleveland Institute of Music hosts free performances every night of the week. You may find a graduate or undergraduate performing on stage at the institution. And you never know -they might be the next big thing! It's a fantastic place to experience music that you'll never hear on the radio.
22) Historic Gateway Neighborhood Corp.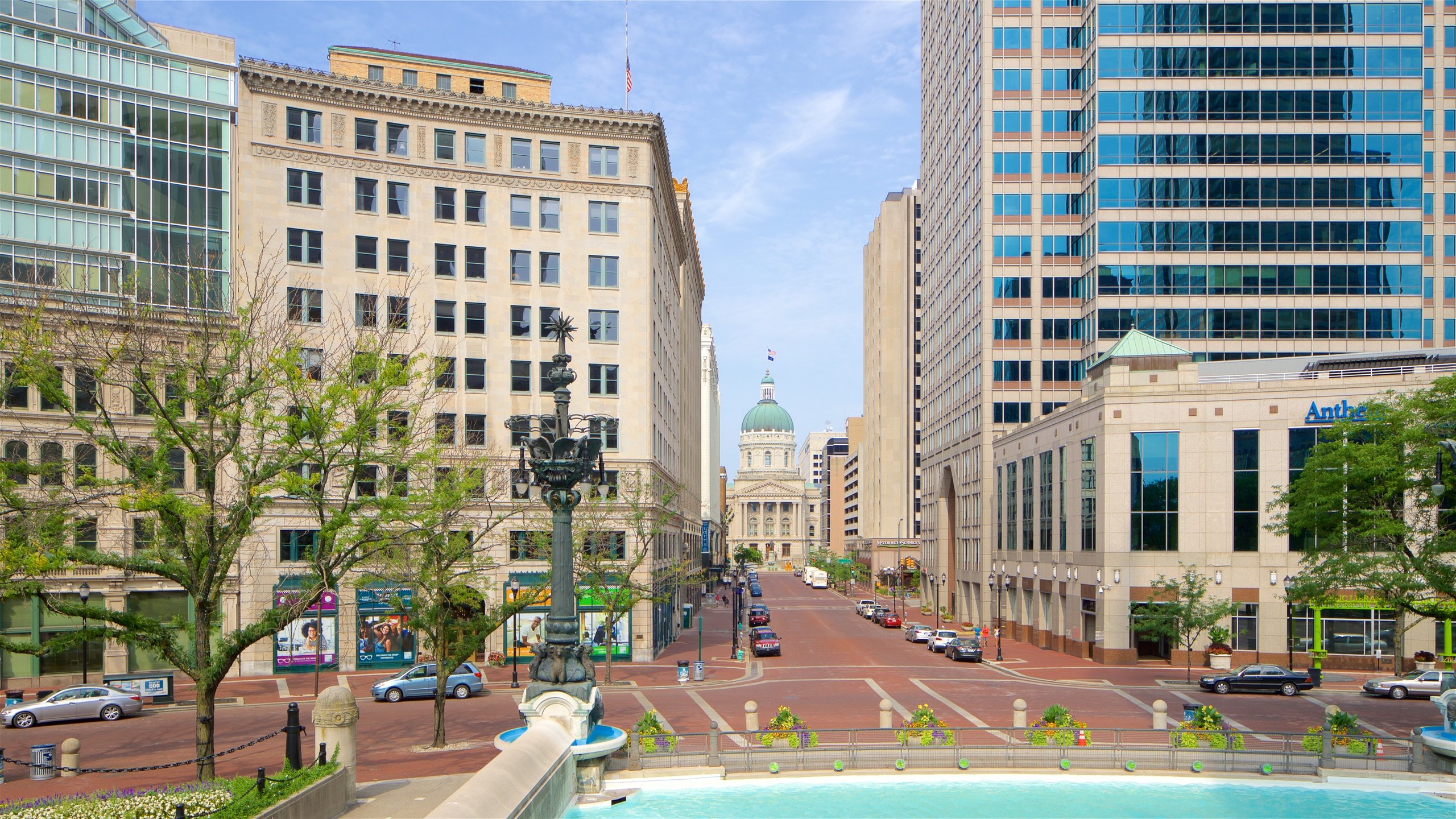 The Historic Gateway Neighborhood Corp. was established in 1988. It preserves large historic projects sponsored by the city and its citizens. You can enjoy free walking tours to learn more about the neighborhood through this scheme.
23) Cleveland Metroparks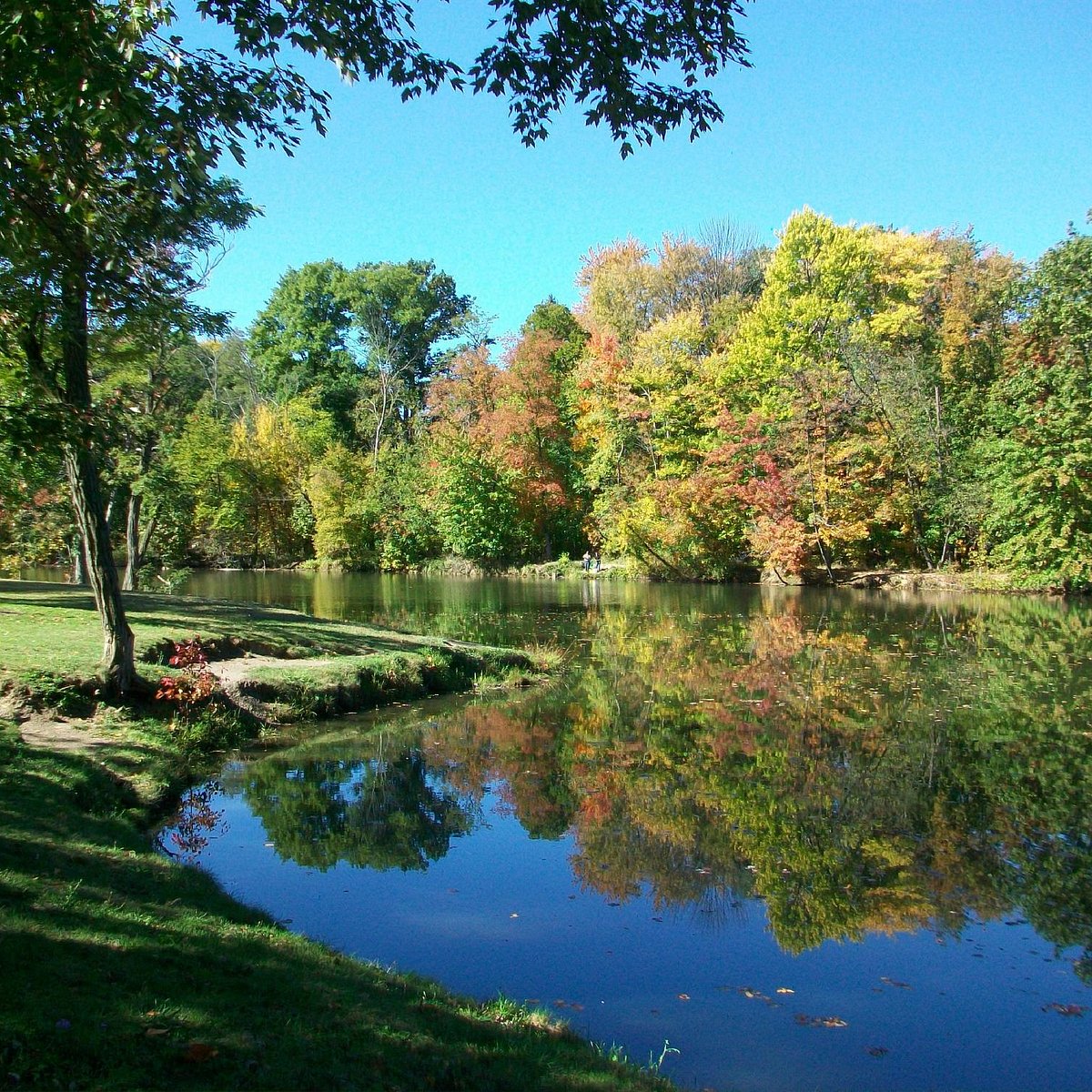 Cleveland Metroparks is a network of public parks and nature reserves spanning over 23,000 acres in the greater Cleveland region. It is a popular outdoor leisure location with various attractions, such as hiking and bike routes, golf courses, fishing sites, and more.
The Cleveland Metroparks are free to enter. There are no costs to access or utilize the parks' features. The Cleveland Metroparks are available to the public all year and are a terrific spot to relax and enjoy the natural beauty of the Cleveland region.
24) Detroit-Superior Bridge
The Detroit-Superior Bridge spans the Cuyahoga River and links Superior Avenue and Detroit Avenue. The long bridge is sometimes referred to as the Veterans Memorial Bridge.
Once, it was the first vehicular bridge across the Cuyahoga River. Nowadays, the bridge's restored parts are accessible to cyclists and pedestrians. To visit either side of the bridge and tour the attraction locations, it's easiest to cross it on foot.
FAQs
What is unique about Cleveland?
Known as the "Home of Rock & Roll," the Cleveland Arena played host to the first rock concert ever held in the country.
What food is Cleveland most famous for?
They are pierogi, Polish Boys, and paczki. A Polish Boy is a kielbasa sausage on a bun with coleslaw, french fries, and barbecue sauce.
When is the best time to visit Cleveland?
The best months to visit Cleveland are September through October when the weather isn't too hot or freezing!
Is Cleveland a friendly city?
Yes, it's one of the most friendly cities in the US! It's known for its distinctive culture, delectable cuisine, and hospitable residents. It's one of Ohio's most significant cities and is always popular with tourists.
Does Cleveland, Ohio, have good public transportation?
Yes, Cleveland has an excellent public transportation system with buses, trolleys, and rail lines. The RTA runs a rail service every 15 minutes.
Is Cleveland, Ohio, LGBTQ-friendly?
Sadly, the battle for equality for the LGBTQ community in the city hasn't been simple. Cleveland continues to be a socially conservative area, despite the town's historical association with democratic politics. Anti-gay prejudice still exists and can occasionally lead to violence.
Is it safe to travel to Cleveland?
Cleveland has a significantly higher crime rate than the national average in the United States. Although most crime in Cleveland is non-violent, you should still stay vigilant.
Why is Cleveland named Cleveland?
Cleveland is named after Moses Cleaveland, a Connecticut surveyor who created the city in 1796 while surveying the Western Reserve. You may have noticed that his name has an additional "a" in it, and Cleveland was once Cleaveland.
The Cleveland Advertiser, a newspaper, deleted the additional "a" in 1831. According to legend, they couldn't fit their name on the newspaper's masthead, so they omitted the initial "a." The new spelling appears to have persisted.
Does Cleveland have a nickname?
Because of its rapid expansion, the city earned the titles "Sixth City" and "Fifth City" towards the start of the twentieth century.
What is a budget-friendly activity you can take part in Cleveland?
If you want to treat yourself and participate in an activity for the whole family, consider visiting Cleveland Metroparks zoo.
More about our TFVG Author