The price of almost everything has increased by quite a lot in recent years due to a multitude of factors. Vacations are known for being costly affairs, so finding some free activities to do while enjoying a holiday can be a real blessing.
If you and your family find yourselves in Pittsburgh, Pennsylvania, on vacation, then you might be interested to know what free activities are situated around the city. While Pittsburgh, Pennsylvania, might not be known as much of a holiday destination, you might be surprised to know it features a lot of worthwhile attractions.
You'd likely also be surprised to know that there are quite a few free things to do in Pittsburgh that will also be worth your time.
Many people say the best things in life are free, and we seek to prove that statement in this piece. We'll be covering the best completely free things to do in Pittsburgh, so you can enjoy Steel City to its fullest without breaking the bank.
Best Free Things To Do In Pittsburgh
1. Mount Washington
If you and your family are suckers for good views, then you'll be in for a treat when you visit Pittsburgh. Pittsburgh is a bustling city, so you and your family could find yourselves becoming overwhelmed.
If this is the case, then you'd likely want to head to Pittsburgh's South Shore. A few parks on Mount Washington provide the best views of the city you can find. West End Overlook Park, which is often just called West End Overlook, is well worth a visit.
You and your significant other can watch boats and barges making their way along the three rivers that pass through the city. You can also occupy your children by bringing along a kite, a ball, or even a frisbee, as there is lots of space for them to burn off some excess energy.
Perhaps the best thing about Mount Washington and its variety of parks is the fact that they are all completely free to enter.
2. Downtown Pittsburgh
If you want to get a feel for what Pittsburgh is all about, then Downtown Pittsburgh is an absolute must. While a walking tour will usually cost you some money, as you'll need to pay a guide for their services, things are a bit different in Pittsburgh.
A self-guided walking tour might seem a little daunting if it's your first time in the city. However, the Pittsburgh History and Landmarks Foundation created a solution for this problem. They designed a smartphone application to help guide you and your family on your own walking tour.
The best thing about the app is that there are a variety of downtown walking tours. This means if you do all of them, you should see all the best parts of Downtown Pittsburgh. These downtown walking tours are also free, as downloading the app doesn't cost anything.
If you'd prefer to get around a little quicker but not spend any money, then another option is still available. The T is the city's light-rail system, and its six stops in Downtown Pittsburgh are always free. This can help you get around faster and let you and your family rest your legs for a bit.
3. Point State Park
If you want to find a park, but don't want to venture out of the city limits, then Point State Park will be great for you and your family. However, that is far from everything that Point State Park offers.
It features a massive fountain that is quite a sight to see, so it will provide an excellent backdrop for a picnic on a sunny day. Point State Park is also the spot where the Monongahela and Allegheny Rivers meet and converge to form the Ohio River.
Even more interesting, the area also played host to one of the first battles of the French and Indian War. The Fort Pitt Block House still stands there as a remnant of the war. If you'd like to see even more relics, the Fort Pitt Museum is next to the Fort Pitt Block House. However, this attraction is not free, as you'll need to pay an admission fee.
The area is steeped in history and is a great landmark overall. However, it isn't particularly large, and the fact that it's free means that it gets very busy when the weather is good. This means you'll need to get there early to secure a good picnic spot for your family before it gets too crowded.
4. Pittsburgh Banjo Club Performances
If you and your family are fans of live music and particularly fond of the banjo, then Pittsburgh has just the thing for you. Every Wednesday at 8 pm, the Banjo Club practices and allows members of the public to come and watch.
The club features free admission, but it would be wise to make a reservation ahead of time, as the building can get very busy at this time. While there is free admission, you and your family will understandably need to pay for food and refreshments.
Thankfully, the food and drinks aren't all that expensive at Elks Lodge, where the Banjo Club practices. This means you and your family could even schedule to have dinner there. If you're interested in some culture, then visiting the Pittsburgh Banjo Club is one of the best free things to do in Pittsburgh for you and your family.
5. Frick Art Museum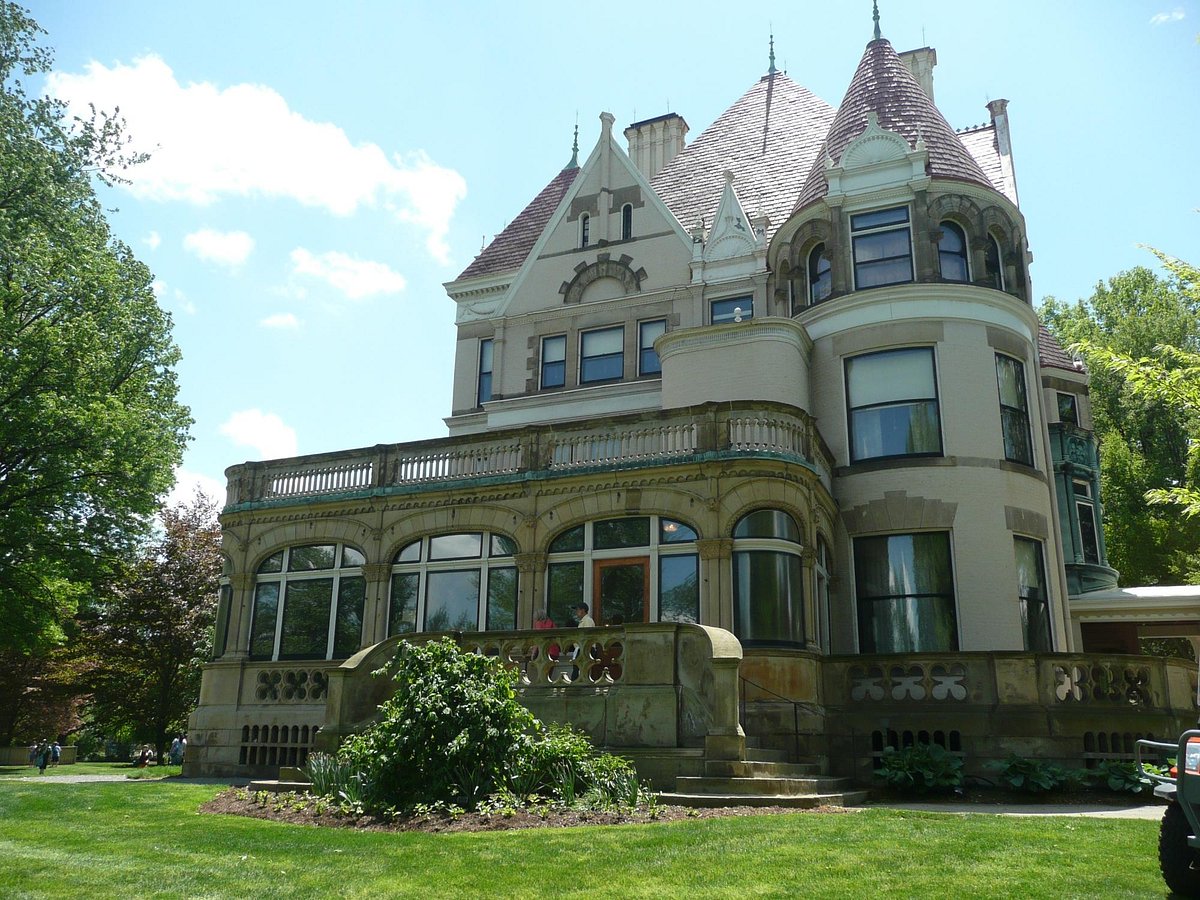 One of Steel City's best European art museums is the Frick Art Museum, and one of the best things about it is that it features free admission. The museum displays various French and Italian art, as well as some artwork from Helen Clay Frick, whom the museum is named after.
The Car and Carriage museum is another fixture on the property that is entirely free to enter. The Car and Carriage museum has a large number of vintage cars and carriages on display, and you can also find out more about Pittsburgh's role in the automobile manufacturing industry.
These attractions still do not encompass everything the museum grounds have to offer. If you and your family are interested in botany, you can also visit the Greenhouse and Gardens. This section features beautiful tropical plants that can be seen blooming at any time of the year.
If you don't mind spending a little bit, then you can also visit the house of the Frick family, which has been restored to as much of its former glory as possible.
If you and your family want a taste of some of Pittsburgh's rich history, then the Frick Art Museum is easily one of the best free things to do in Pittsburgh.
6. Allegheny County Jail Museum
If you and your family are looking for more free tours in Pittsburgh, then the Allegheny County Jail Museum is yet another great option. Work on the jail was completed in 1886, and Boston architect H. H. Richardson designed it.
The jail housed prisoners up until July 27, 1995. However, after the jail was decommissioned, one of the cell blocks was preserved and transformed into the museum that it is today.
Visitors to the jail are allowed to take free tours around the jail so long as they go within the stipulated hours. The jail is usually only open for tours on Mondays from February to October between 11:30 am and 1:00 pm.
Once you get inside the jail, you'll have free reign to peruse items like antique handcuffs and read stories about some famous inmates.
7. Highland Park Super Playground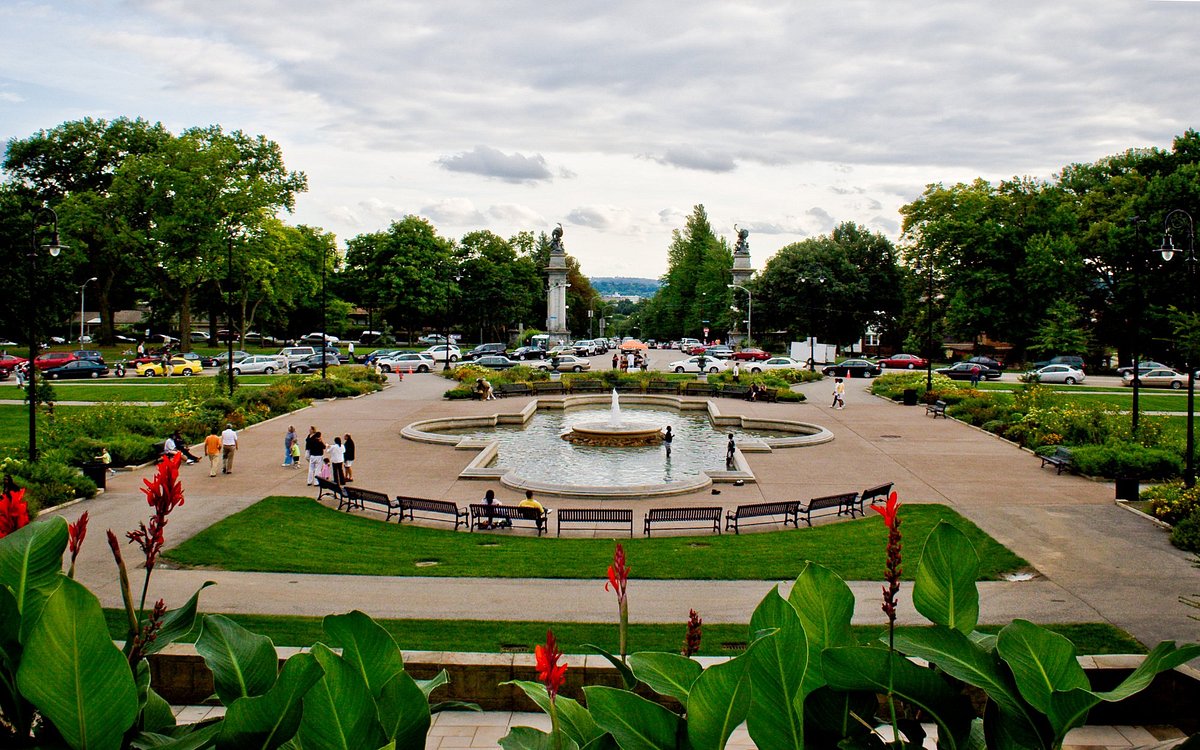 If you don't think your kids would be all that interested in a creepy old jail, then you shouldn't worry too much. There are plenty of other free things to do in Pittsburgh that will be more to their liking.
One attraction, in particular, that you will likely need to pry your kids away from is the Highland Park Super Playground. This extremely large playground has an abundance of swings, slides, bridges, and towers. This means that it will be unlikely that your children will even need to wait to have a turn on any of the amenities at the playground.
While the playground will likely be the main attraction for the kids, the park also features picturesque gardens, a fountain, walking trails, and even a lake. This means the adults in your family can set up a blanket and enjoy the scenery while watching their kids play.
The playground is located in the same park as the famous Pittsburgh Zoo and PPG Aquarium. However, these fixtures are, understandably, not free.
8. Schenley Park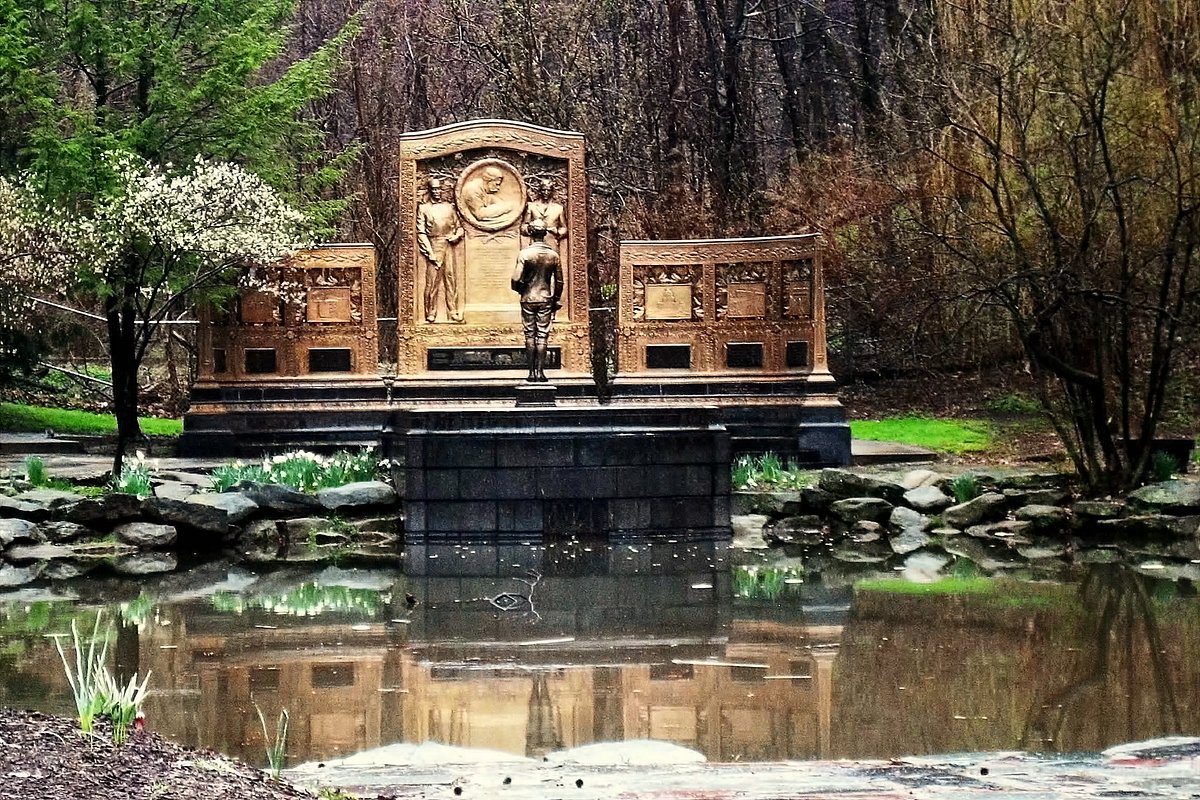 Schenley Park has been accommodating visitors ever since it opened in 1889, and it is a great slice of nature you can escape to. Pittsburgh might be a large and busy city, but you'd never be able to tell if you were sitting in the middle of Schenley Park.
The park is very large, as it covers 456 acres of land, and therefore offers a number of trails, natural areas, and even a man-made lake. The park is perfect for a jog or cycle and is also great for a picnic. The park also features a golf course, but this is not one of the many free things you can do.
Situated right next to Schenley Park is Schenley Plaza, and on Sunday nights, you can enjoy a free movie screening under the night sky. The movies are always family-friendly, so bringing the kids along for some family fun would be a great idea.
The movies usually start at sunset, and you can check which movie will be screened on the Pittsburgh Park Conservancy website.
9. North Park
North Park is home to Gravity Hill, which is one of two famous streets in Pittsburgh. From the outside, Gravity Hill might just seem like any other boring old intersection, but if you follow a few steps, you can witness a strange phenomenon.
When you reach McKinney and Kummer Road's intersection, you should put your vehicle in neutral and take your foot off the brake for a second or two. Once you do this, you will notice that your vehicle has begun to roll uphill.
While this might not be a huge attraction, it is definitely something you should try out if you are in the area. North Park is a great attraction in its own right, as it features the largest lake in the county.
So, if you decide to visit the park, you should definitely check out Gravity Hill. It will give your kids something to speak about once they return to school!
10. Canton Avenue
Canton Avenue is another famous street in Pittsburgh, but the reason for its fame is slightly more obvious. Canton Avenue is the steepest street in the US and the second steepest street in the entire world.
While this famous street is only 700 feet long, it features a 37% grade. This means it is almost impossible to walk up unless you hold firmly onto the handrail on the sidewalk.
Many cyclists have tried and failed to cycle up the ridiculous incline, so if you're feeling brave, you could try it out yourself. However, be sure to wear a helmet and other protective equipment, as you could tip over quite easily.
While Canton Avenue is not a major attraction, it will definitely be worth your while to check out if you are passing by or in the area.
11. Bicycle Heaven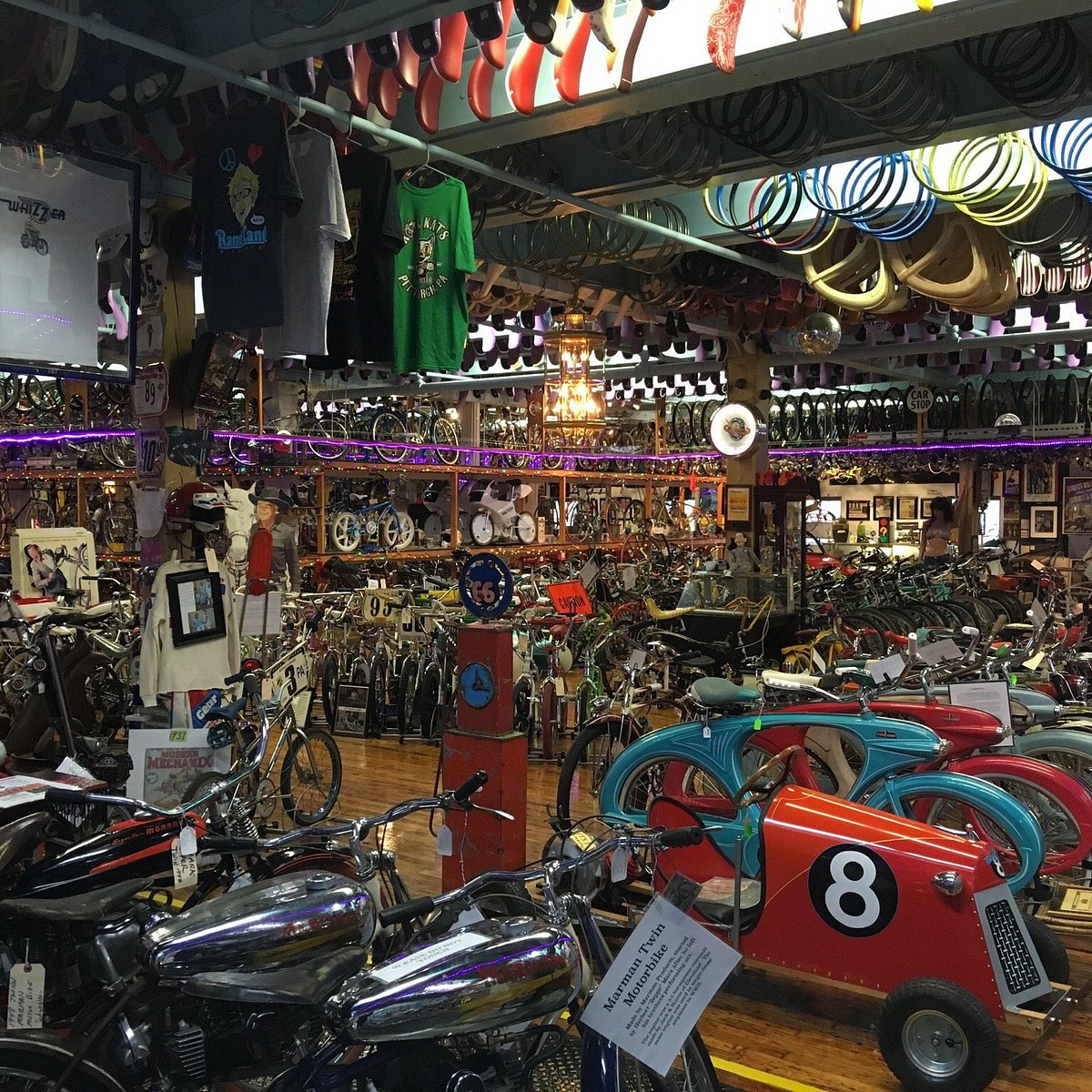 Bicycle Heaven is the world's largest bicycle museum, as it is home to more than 6,000 bicycles. The free museum consists of two floors and also houses vintage collectibles and antique bike parts.
Many of the bikes that call the museum home are incredibly rare, and some have even been featured in popular movies. The bike stolen from Pee-wee Herman in "Pee-wee's Big Adventure" is one example that can be seen on display.
If you aren't just interested in seeing bicycles, and would actually like to get out and ride one, then this is also an option. However, it is not possible to ride any of their display bikes. You will also have to pay a fee to rent one of these bikes.
12. Rodef Shalom Biblical Garden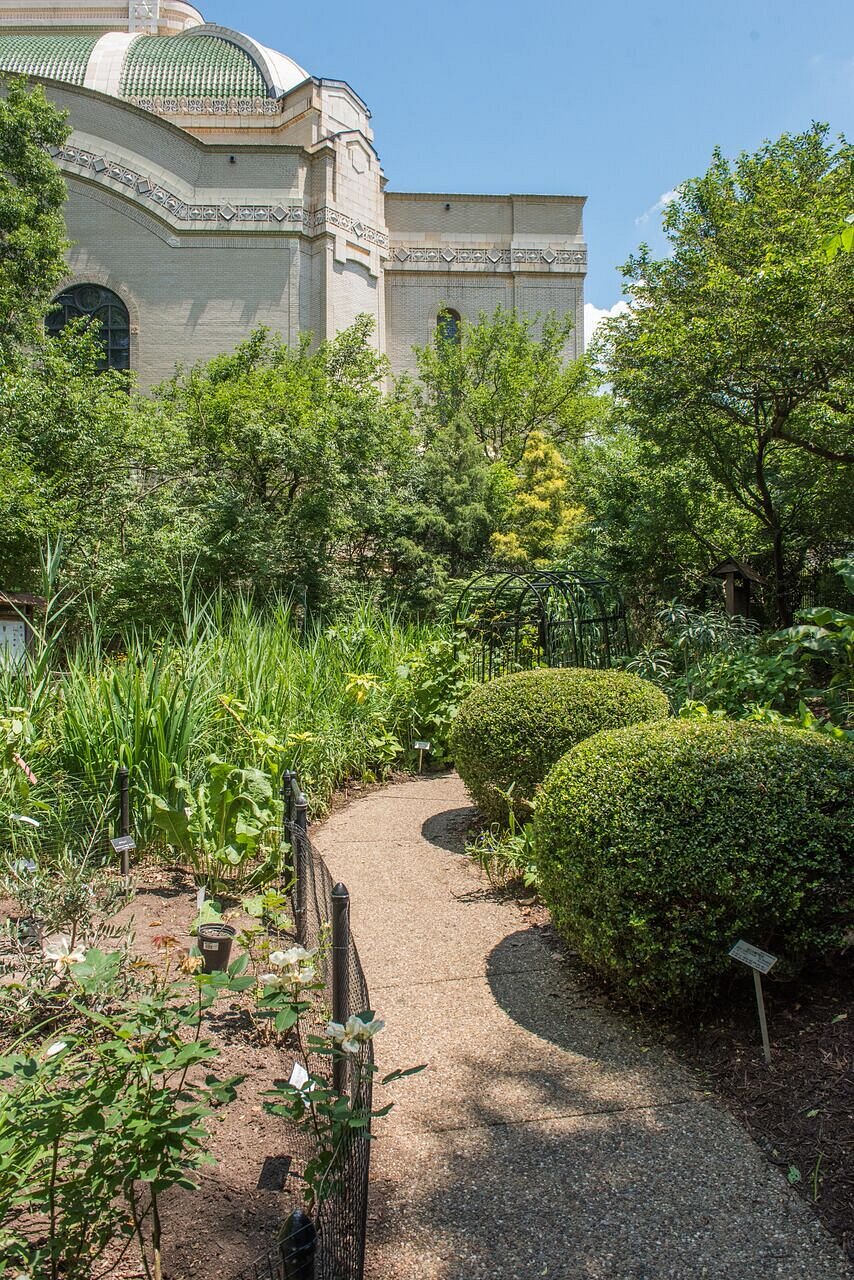 If you and your family are religious or are interested in seeing a beautiful garden, then Rodef Shalom Biblical Botanical Garden is the place to go.
The botanical garden features over 100 plants, many of which are featured in the Bible. Plants that have biblical names also feature in this picturesque garden.
Much of the scenery and buildings have been designed with ancient Israel, so it will feel like you are in the "holy land."
There is no admission fee to get into the botanical garden, but it is only open in the summer for limited hours during the day. You and your family should plan your trip accordingly if you don't want to miss out on this interesting botanical replica of ancient Israel.
13. Forbes Field
If you or anyone in your family coming to Pittsburgh with you is a baseball fan, then there are a few attractions that will be to your liking.
Forbes Field is the old home of the Pittsburgh Pirates baseball team. The stadium was built in 1909 and housed the baseball team and its fans for six decades. At the time, it was quite a sight to behold, but it was torn down in 1971 to make way for the University of Pittsburgh.
Thankfully, there are still some remnants of the stadium, like the outfield wall and home plate. Visitors can freely visit the remnants of the stadium, and it is entirely free to enter.
14. Allegheny Observatory
The Allegheny Observatory is located in Riverview Park and offers no admission fee. The observatory also offers free evening tours that will allow you to see the night sky differently.
The free tour includes a short presentation, a tour of the building, and even an opportunity to look through the high-powered telescope.
If you or anyone else in your family is interested in astronomy, then there is no better place to go than Pittsburgh.
15. The Strip District
Another way to get in touch with Pittsburgh's culture is by visiting the Strip District. The area is loaded with restaurants and shops, ranging from ethnic grocery stores to Italian Cafes.
It is free for you to take your family to enjoy the district's cultural sights and sounds. However, the restaurants and stores in the area are quite pricey due to how popular the area is. So, if you don't want to spend much, it would be better to eat at home!
It might be nice to just sit on a bench and watch the world unfold in this area, and this activity is entirely free of charge.
16. Three Rivers Heritage Trail
If you and your family pride yourselves on being active, then you should consider doing the Three Rivers Heritage Trail. It is 33 miles long, so it is definitely not for the faint of heart, but nothing stops you from going at your own pace.
Many locals and visitors regularly walk, cycle, and run on the trail, as it offers views of all three of the rivers in Pittsburgh, as its name would suggest.
The trail will take you and your family past many different sections of Pittsburgh, from the neighborhoods to business districts and many other interesting attractions.
If you and your family want to get out and work some of that vacation weight off, then there is no better place to do so than the Three Rivers Heritage Trail.
17. Society for Contemporary Crafts
Pittsburgh may have been known for being an industrial powerhouse back in the day, but in modern times it has become a haven for culture and art.
If you and your family are interested in art, then the Society for Contemporary Crafts is a great place to spend an afternoon. The Society has been focused on exhibiting contemporary art for the public to see for free since 1971.
There are always many great exhibits to check out, and they come in a wide variety of mediums. There are even some drop-in activities that will allow you to get involved, and these are entirely free as well.
FAQs
Are Pittsburgh museums free?
While not all of Pittsburgh's museums are free, quite a few do not require an admission fee. The best way to check is by looking at a museum website you are interested in visiting.
Is Randyland free?
Randyland is a courtyard museum that is completely free to enter. However, Randyland does accept donations if you enjoy your visit.
Is the train in Pittsburgh free?
Pittsburgh Regional Transit provides fare-free service in certain areas, but you should check before jumping on the train without any money!
More about our TFVG Author