If you live in or nearby South Carolina, these fourteen items are some of the best things you can do in Hilton Head with kids.
You don't want your kids to miss out on the cool shops, sports, beaches, bird watching, trailing, museums, and so much more! Hilton Head Island has it all. And it should be the next vacation destination on your list.
Hang on as we take you through a virtual tour of the coolest places in Hilton Head, places your kids will be totally excited to visit.
1. Kids will Love Harbour Town and the Lighthouse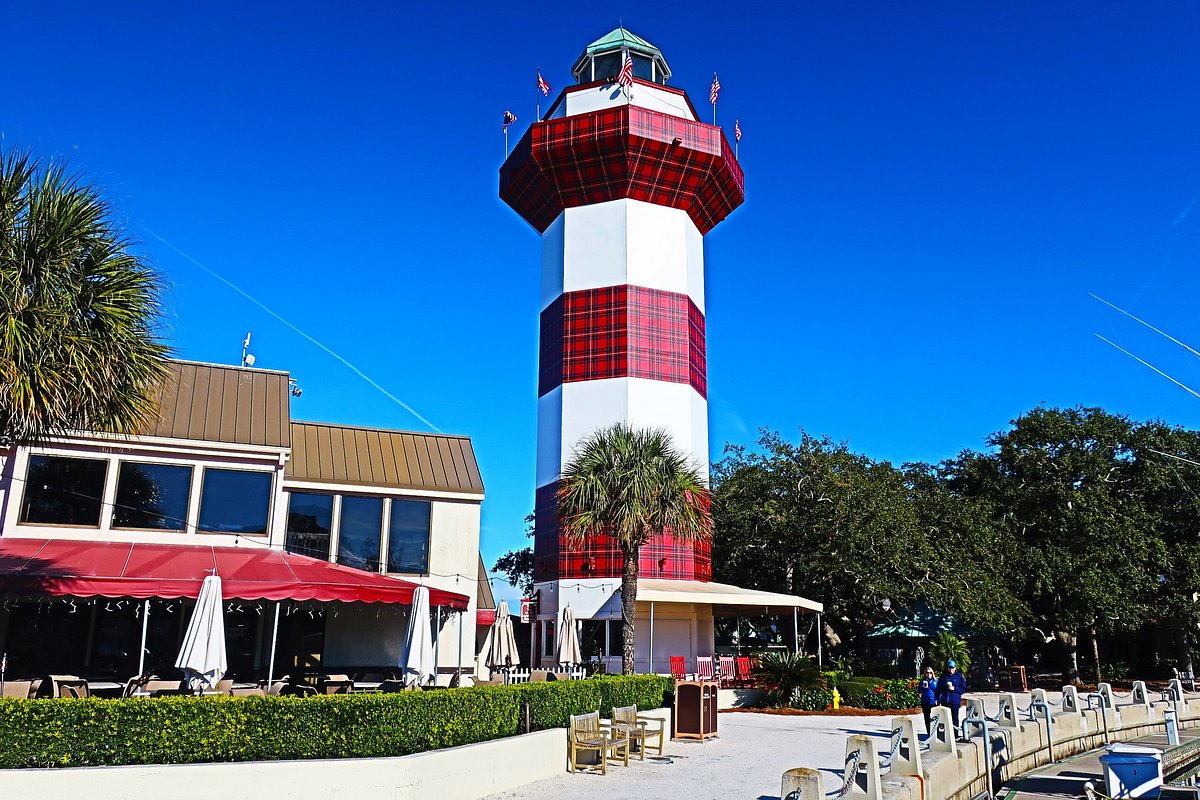 As the locals say, Harbour Town is a place where you step in, walk around, shop, eat, and play. Sounds fun for the kids, right? Well, it's fun for the adults too.
Everyone loves to flex their limbs and stroll, shop at outdoor stalls, munch on snacks, and enjoy the views. Harbour Town will give your family endless stress-free moments.
But what's actually in it for the kids?
There's bound to be plenty of whatever your kids love – sweets, puzzles, beach toys, arts and crafts, balloon bouquets, books, and many other options. There's something for every taste.
Candy and toys are fine, but what about the historic sights like the famous Lighthouse Museum and Shop in Harbour Town? Not taking your kids to this beautiful, fifty-year-old red-and-white striped lighthouse will deprive them of a memory that will last a lifetime.
This lighthouse hasn't just been a beacon to the ships and boats in the sea; it has many stories to tell, especially the sea tales. Let your kids view the sea and the city through the tall lighthouse glass while immersing themselves in the past.
Let's not forget the lovely souvenirs, collectibles, and books that can educate the kids about the indigenous peoples and their origin, lifestyle, and crafts, along with the history of the area.
2. Fun at Sandbox Children's Museum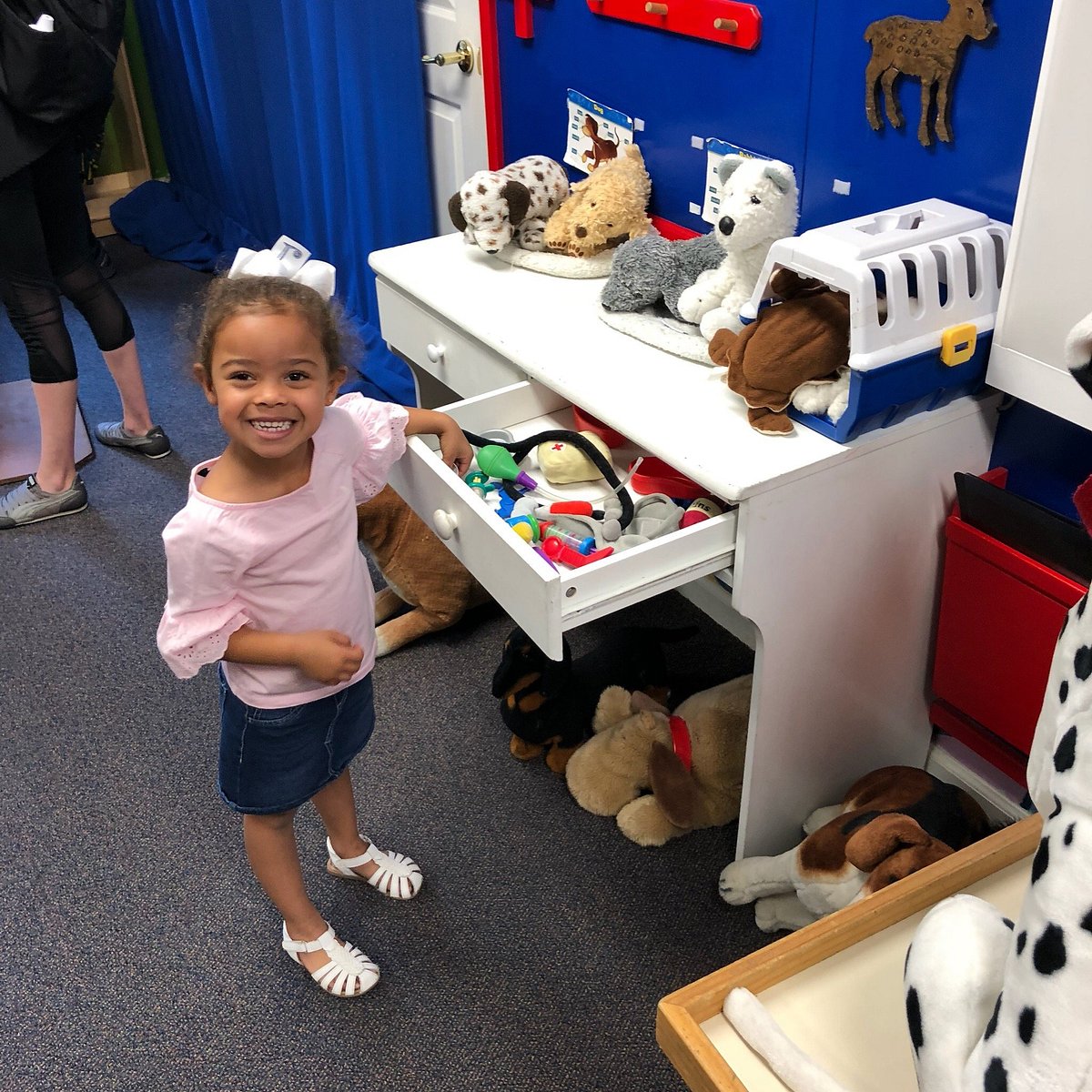 When it comes to interactive learning and playing zones, Sandbox Children's Museum is the place to go. Your little one will have the time of their life exploring the diverse educational and fun resources.
Sandbox Children's Museum has a range of activities for children including events, programs, and exhibitions. Kids from infancy to eight can participate in these amusement and educational activities with their parents, grandparents, siblings, or official caregivers.
Sandbox's events include:
Make Your Kid's "Monday Funday"
Your kiddo will dig the event called Monday Funday as it lets them sing and have fun. It takes place each Monday when a local popular musician will take the stage with kids in the evening.
Imagine your toddler jumping, clapping, and singing along with a professional entertainer—now that's a gleeful moment you can snap or video and frame as a memory.
Your little champ can also bubble, juggle, and play various games besides singing and miming with the singer.
The best part of this event? Both music and games are absolutely FREE.
Enjoy a Free Family Fun Night with Your Kid
All families are welcome to this free and fun event at Sandbox Children's Museum. So if you're looking for something you can enjoy with your kids, start here. It's a two-hour event that kicks off around 5:30 in the evening.
The Fun Night is held on the first Friday of each month. Among various sport activities, your kid can bounce in the Bounce House, stoke their imagination with Big Blue Blocks, and also try their hand at arts and crafts.
It's such a unique night where you can watch your kids learn, play, and grow. That's one of the best things you can do with your kids in Hilton Head.
Kids' Night Out (Parents Too)
Who let the kids out? The parents, of course!
The Sandbox is a children's museum, after all. So who else gets to enjoy the night out? This fun night isn't only for kids. The parents are welcome since handling those little tykes aged 3-12 isn't "child's play."
What fun can your kids have here?
There will be supervised game activities, puzzles, crafts, and more. All games are age-categorized. What's more, the kiddos will get pizza and tasty drinks. And of course, there are sweets for those with a sweet tooth.
Making a reservation beforehand is always wise as the space has limited capacity.
Kids' Reading Time with Second Sunday Author Series
If you have a little scholar who loves to read, you can take him or her to the Sunday Author event at Sandbox. Reading in childhood is important for intellectual development.
However good your child is with reading, things are fun and easy here. Why?
Because at the SAS event, it's not the kids who read. It's a local author from Hilton Head who reads from their own book. The book may contain fantasy, educational stories, local history, the natural world, ancient inhabitants, etc. There are all kinds of books available for kids.
Apart from the events mentioned above, Sandbox organizes annual events too. Let's check what they offer for your little one:
Cardboard Challenge
Noon Year's Eve
End of Summer Blast
Irish fest
Spookalicious
So go on, ask your kids. If the Sandbox events sound good to them, make a reservation and go have some fun!
3. Explore Coastal Discovery Museum with Kids
What could be more adventurously fun than living, playing, and getting attached to nature? Kids are crazy about playing in the wild. Adding that fun experience to their holiday will make them go nuts.
Coastal Discovery Museum in Hilton Head has a protected natural site of lush greenery and vibrant species. Their Discovery House contains the local history of all ages. It also has a Kids Zone where artifacts, historical info, and cultural lessons are available to learn.
If your kid loves cosplay or acting, there's a whole range of costumes from the colonial days for them to put on.
Want to add an educational touch? Your little scholar can find books at the Coastal Discovery Museum on nature and history. Moreover, they can look through Native American pottery, replica artifacts, beach shells, and the skeletal bones of sea creatures.
Your kids can learn interactively about the Hilton Head Lowcountry region through various school programs offered by the Coastal Discovery Museum. CDM has been educating school kids about preserving the Lowcountry environment for better and safer living for more than thirty-five years.
CDM also has a Butterfly Garden and Ibis Pond. Besides watching butterflies and Ibis flutter and flap around, your kids will enjoy seeing turtles, frogs, and possibly other birds.
4. Enjoy Crackling Fireworks at Shelter Cove Harbour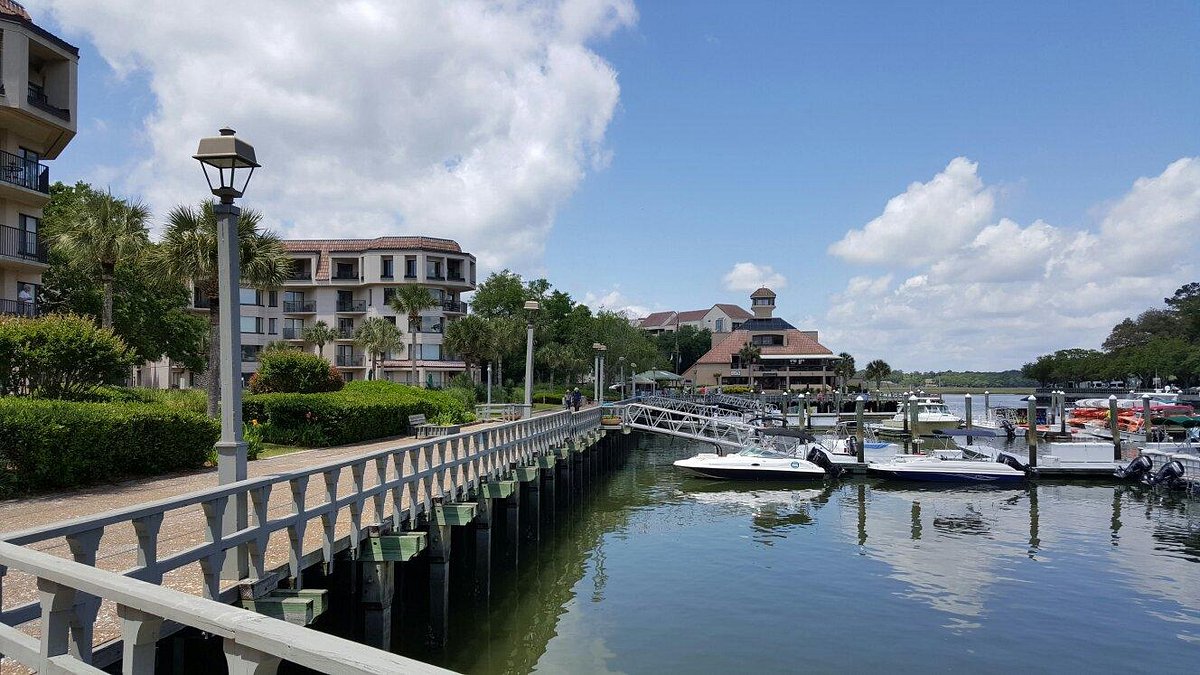 Those dazzling and crackling fireworks like big stars in the sky will surely attract your little party guys. The beach and harbor fireworks are one of the best attractions of Hilton Head Island.
Do your kids love to tune in? We're sure they do. There will be music on the beach along with the fireworks which both kids and adults will equally enjoy.
More fun things to do with your kids at the marina are shopping for arts, and crafts, gift items, pottery, etc. To satisfy your tastebuds, you can have tasty food at various restaurants and cafes on the beach.
If that's not enough fun for your kids, you can take them on boat trips.
5. Explore Pinckney Island National Wildlife Refuge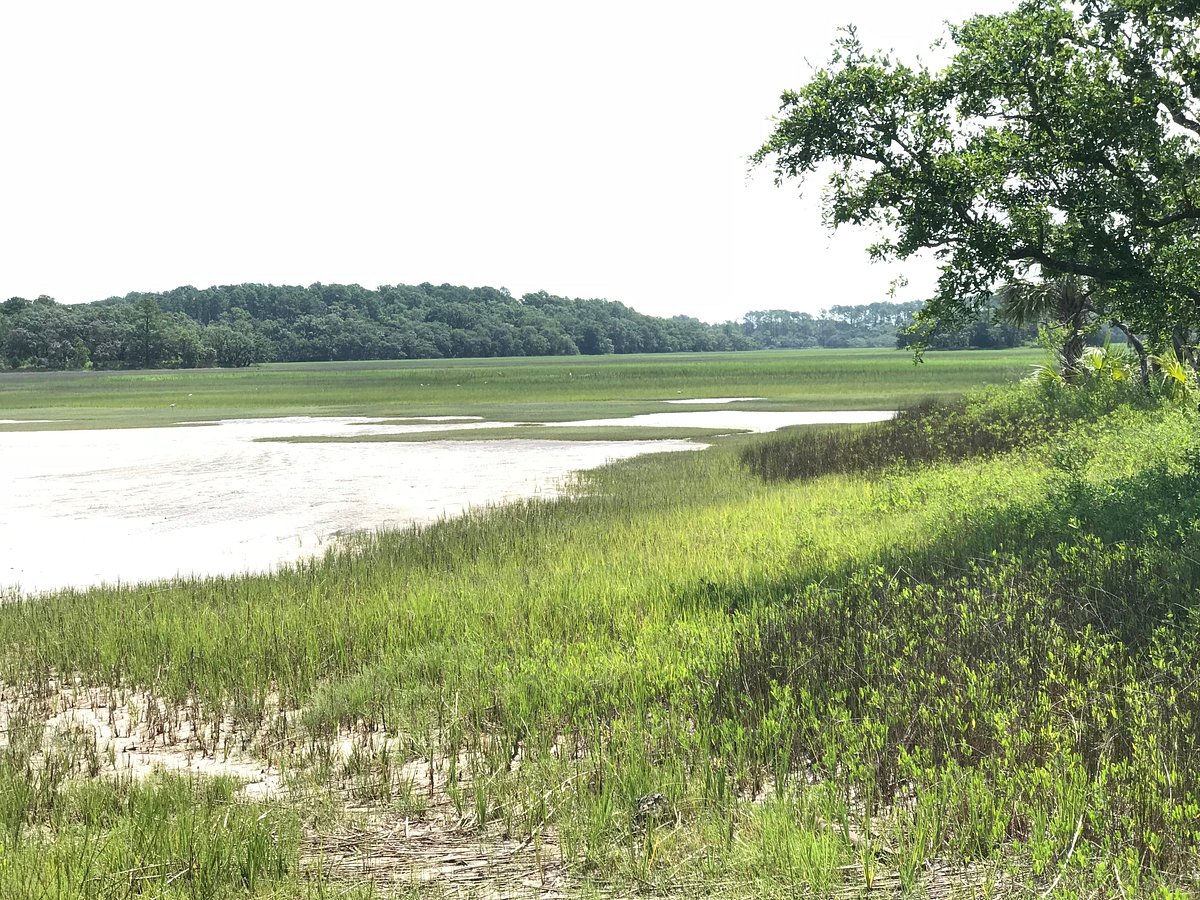 It's like leaving your comfy home behind and sitting on nature's lap for a while with your family. Pinckney Island National Wildlife is a particularly desired location for people who love to enjoy nature up close.
What's in it for the kids, though?
The answer is—what isn't there for the kids?
We've suggested visiting the lighthouse, museum, beach, harbor, etc. for your kids to have fun. So what about giving them a taste of something beyond?
About a half-mile drive west of Hilton Head, this 4,000-acre refuge offers the pure elements of life: air, land, greenery, water, and local wildlife like birds, insects, and animals.
Your kids are going to sweat on this journey. It starts from the parking lot, which takes you through the Maritime Forest on a long hike, surrounded by lush nature and wildlife. Wheel around on your toes and you might see hawks flying while various reptiles lurk.
Go farther to explore with your kids the salt marshes, freshwater ponds, and tidal creeks as Pinckney possesses tons of them. Your kids will love to watch brown pelicans, ospreys, and cormorants zooming in and out of the marshes. (Make sure your camera's ready!)
Looking down, those soil pellets on the ground might confuse you, as they have many before. But if you wait for a bit, you and your kids will be amazed to see fiddler crabs poke out of their burrows and scurry off with them.
6. Bird Watching at Audubon Newhall Preserve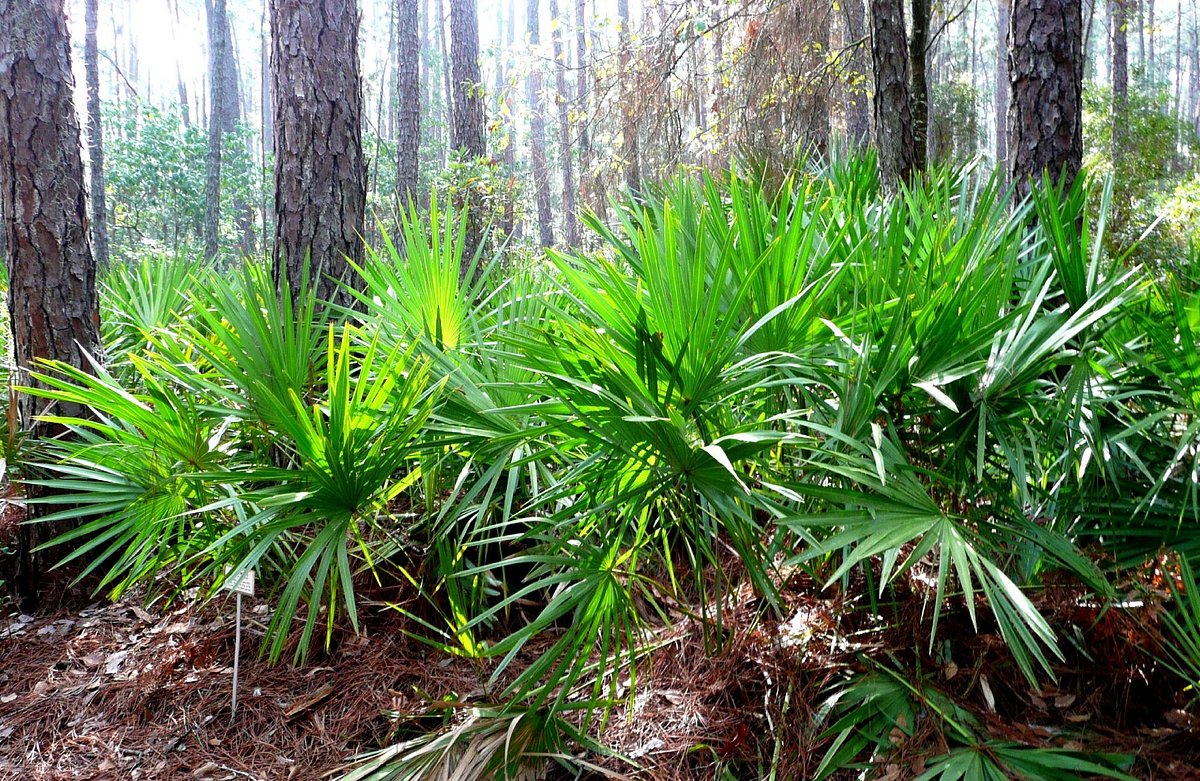 If you think Pinckney Island was a cool place to visit with your family and kids, you'll definitely love the Audubon Newhall Preserve as well.
Bird watching is an exciting activity for anyone: kids, adults, or seniors. And Audubon Newhall Preserve will give you that opportunity at the heart of nature. This well-protected natural ecosystem covers around a fifty-acre area with a mile of trail.
The easiest GPS search for this location is to type 55 Palmetto Bay Road, Hilton Head Island, SC on your navigation app. Searching this place with the Preserve's actual name can take you to a non-accessible gate.
The place is open every single day of the week, so you can take your family there anytime from dawn to dusk.
Don't worry about your kids getting worn out on long hikes. Audubon Preserve has manageable shorter paths that cover the whole area. What's more, they have a beautiful seating area on an observation deck that overlooks the pond and its picturesque wildlife.
If your kids are into bird watching, don't tell them that there are over a hundred and forty species of them—they might not let you leave. The fact is, about five to seven types of birds are visible each day at the Audubon Preserve.
However, the regular bird types you'll see at this preserve are white or black warbler, great horned owl, great crested fly-catcher, fish crow, house finch, tufted titmouse, black vulture, osprey, blue jay, etc.
7. Walk the Trails at Sea Pines Forest Preserve
Visiting the Sea Pines Preserve could be another way to refresh your family's spirits. Spanning across over five thousand oceanfront acres, this half-a-century-old forest preserve is a holiday treat.
There's nothing that your kids can't do here for both recreational and educational purposes. Sea Pines Preserve has some interesting trails that take you through its valuable flora and fauna.
Things you can do with your kids here are exciting—horseback riding, mountain biking, picnic, fishing, boat tours, wagon tours, etc. Your kids won't be deprived of their pet buddies too, especially the pups. All you have to ensure is that they are on a leash.
Trails can be muddy and deep during the rainy season, but spring and autumn are wonderful choices. Let your kids explore the marshes, ponds, lakes, and natural beaches. A mesmerizing wildflower field is there near one of the lakes for you to gush about.
Turtles, crabs, and birds will offer your kids a fun adventure. However, beware as the ponds have gators that may crawl out. Officials of Sea Pine Forest Preserve can arrange for alligator watching if you ask them.
The most attractive spot at the Sea Pine Preserve is the Shell Ring — a hundred and fifty feet circles made of piled-up oyster and mussel shells. The Shell Ring belonged to a Native American tribe about five thousand years ago.
Your kids might be interested to know whether this ring was used for any spiritual or social ceremony, or for war defense.
8. More Music at Gregg Russell's Family Concert
Your kids may not be familiar with original singers and songwriters. However, you can take them to Sea Pine's oak-tree concert arena where a famous local singer, Gregg Russel, will give a performance that will delight young and old alike.
Gregg is a legend of Sea Pines as he's been singing his own lyrics for over forty years. Families come from all around South Carolina flock here to listen to this illustrious performer.
Your little ones can enjoy the songs and sing along under the oak tree.
Why does everyone love Gregg?
His family-oriented songs promote life, love, and laughter among listeners of all ages. He can connect to the audience in a simple yet charming manner. And did I tell you that one of Gregg's lyrics inspired a movie called Come Away Home?
There's also a playground named after Gregg. Just a few steps away from the oak tree, it has climbs, swings, and slides for the kids to enjoy.
9. Ride a Boat to Daufuskie Island
You might want to explore Daufuskie Island with your family as people claim it to be a place for relief from worldly tension. Your kids can literally unplug from their academic grinding for a while and tune in to nature's color and vibe.
This inhabited sea island is located between Hilton Head Island and Savannah. So how do you get there?
Daufuskie Island has a ferry system that you can ride from Buckingham Landing. The return ferry trips are available every three hours starting from 8:30 in the morning. Ask the authority about the fare and luggage policy before booking a trip.
Exploring this island can be overwhelming as this 5,000-acre land has tons of historic places, beaches, and natural attractions in abundance. The best things to do with your kids here are beach biking, kayaking and paddle boarding, horseback riding, guided tours, and golf-cart tours.
Let your kids be charmed by the sunset on the beach horizon while wading the water or just standing by the shore.
10. Have Some Adventures at Marshland
Care to give your juniors get on an acrobatic adventure in the Marshland of Hilton Head Island? What about sliding on a rope as high as seventy feet above the ground between two poles? Sounds crazy, right?
Your young adventurers can have the time of their lives by participating in these kinds of activities in Marshland. It's a perfect place to try out their physical and mental prowess through zipline and aerial walking.
Kids can participate in high rope courses, including three categories:
Green: It's the beginner or no-experience level about 12 feet above the ground.
Blue: This is a considerably tougher and more challenging level at 24 feet above the ground.
Single Black and Double Black Diamond: It's the toughest among the three at 36 feet high.
If your kids are more into climbing, walking, and sliding adventures, they can have a wider and clearer view of Hilton Head Island in the process.
11. Ride a Boat to Vanishing Island Dolphin Tour
Vanishing Island is one of the most attractive tourist spots on Hilton Head Island. It's especially meant for family tours since the boat trip to the Vanishing Island consists of up to twelve persons in private parties.
The main attraction of Vanishing Island is that the sand island appears once during the daily low tide. Once above the tide, the beach-like island may reveal starfish, sand dollars, and shells.
Now let's talk about dolphins.
Dolphins are universally loved by people of all ages. Those cute and smiley faces, those sweet-sounding clicking noises, their acrobatic swimming stunts, and having a chance to pat their slippery scalps—all of these things make them worth looking for off the coast.
You and your kids will want to watch for Atlantic bottlenose dolphins in the waves. Sighting them swimming and playing in their natural habitat is a wonderful experience.
Three types of boat rides are available: private dolphin tour, Hilton Head Island dolphin tour, and pirate ship dolphin tour. They are each priced differently.
12. Play Golf and Arcades at Adventure Cove
Wouldn't your kids love to try some golf? What about some classic and modern arcade games? Buckle up for the only entertainment center in Hilton Head Island—Adventure Cove.
Adventure Cove at Folly Field has provided great entertainment for kids and families for years.
Kids will find amazing caverns, lush gardens, lagoons, and mini golf courses in the 18-hole Caribbean style, namely Lost Lagoon and Paradise Falls.
The most amazing fact about this place is that it is the perfect place for you to spend the day having fun with your kids.
13. Relax and Have Fun at Coligny Beach and Plaza
Another perfect place for entertainment and fun on Hilton Head Island is Coligny Beach and Plaza. This sixty-year-old plaza comprises a range of stores and outlets.
It's crazy how many restaurants, bars, cafes, and bakeries are available here. Chew and munch on the food items from your favorite restaurant.
If there are a lot of food shops, there are even more gift and jewelry shops too. Your kids will be excited to check out the toys while you buy some useful tools from the hardware stores.
What's more, they have a theater where you and your family can enjoy movies.
Coligny Beach holds enticing family-oriented events regularly. But you have to keep an eye on their calendar to find the next beach event.
14. Have Some Techtainment at Station 300 – Bluffton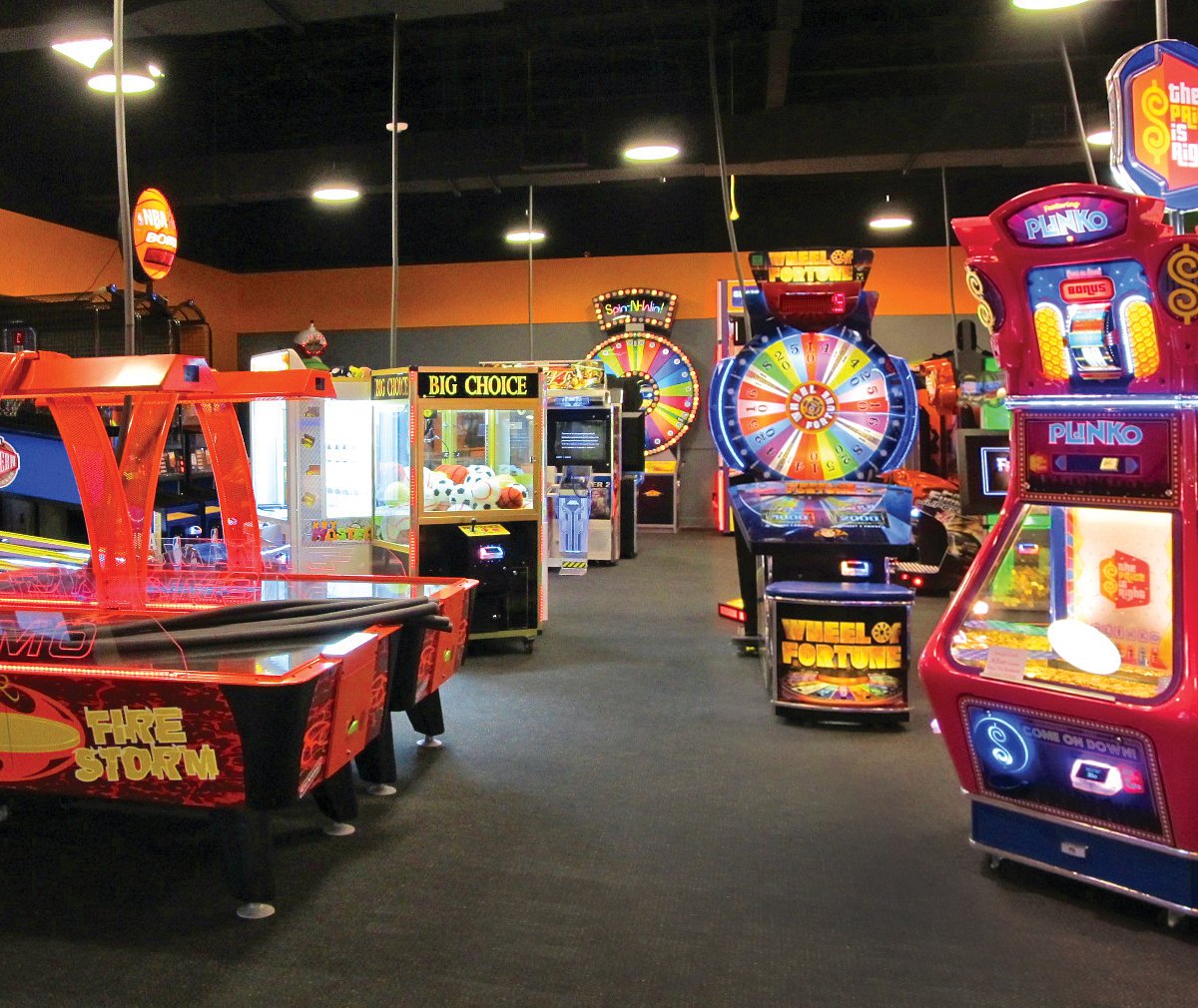 This is a massive one — the 33,000 sq. foot advanced tech entertainment station at Bluffton comprises arcade games, twenty-four bowling lanes, and a full-service sports bar.
You can already sense the adrenaline rush in your kids!
Each bowling lane in this station offers a unique experience: games, request shows, movies, etc. projected through drop-down screens.
To add more excitement to the gaming experience, there are bright lights and strobes along with your action. You and your kids can get delicious food in the side lane.
Conclusion
Now you know the best things to do in Hilton Head with your kids. We've covered a lot of fun activities here for you to choose from.
Finding a suitable destination for kids can be hard when you're overwhelmed with too many options. However, we've tried to put together comprehensive information to make your choice easier.
Many of the places we've discussed here should be considered seasonally. Spring and autumn are undoubtedly the best times to go out with kids and family. Some of them are good during summer as well.
More about our TFVG Author