If a family holiday in Dallas is in your plans, you are in luck. There is a wide variety of things to do in this vibrant Texas city. Many of them are free of charge. 
This comes in handy. After all, traveling is expensive. You want to save money without making your vacation less memorable.
You do not have to spend much for your family to have a great time in this Texas city. 
In this article, you will learn about the many varied places where your family can have a blast. Best of all, you will stay within your budget without sacrificing the fun.
Top 13 Free Dallas Activities and Attractions for Kids
Without further ado, here is our list of the best free things to do in Dallas with the entire family. 
Belo Garden
Location: 1014 Main Street
Belo Garden is a beautiful park that awaits your visit in downtown Dallas. At 1.7 acres in the center of the city, Belo Garden is full of green space. It features thousands of types of ornamental grass, as well as more than 100 trees.
Take time with the family to admire the lovely flower beds and meticulously planted shrubs. In the heat of summer, the kids will be excited to find this park's water feature, which is fully interactive. The kids can run through it, and you might not mind putting an arm under it.
The park is free to visit, and sometimes there are activities specially planned for kids. Activities that are also free to participate. No matter your kids' ages, they will love this park. And you don't have to worry about their preferences, there is something to do for everybody.
As a downtown attraction, Belo Garden is appropriate when you want to step into nature from the busy sidewalks. And indeed, Belo Garden combines urban and natural decorative features for a cohesive look.
Are you staying at the Warwick Melrose Hotel? If so, you'll love how close Belo Garden is to that accommodation option in Dallas.
Giant Eyeball (Downtown)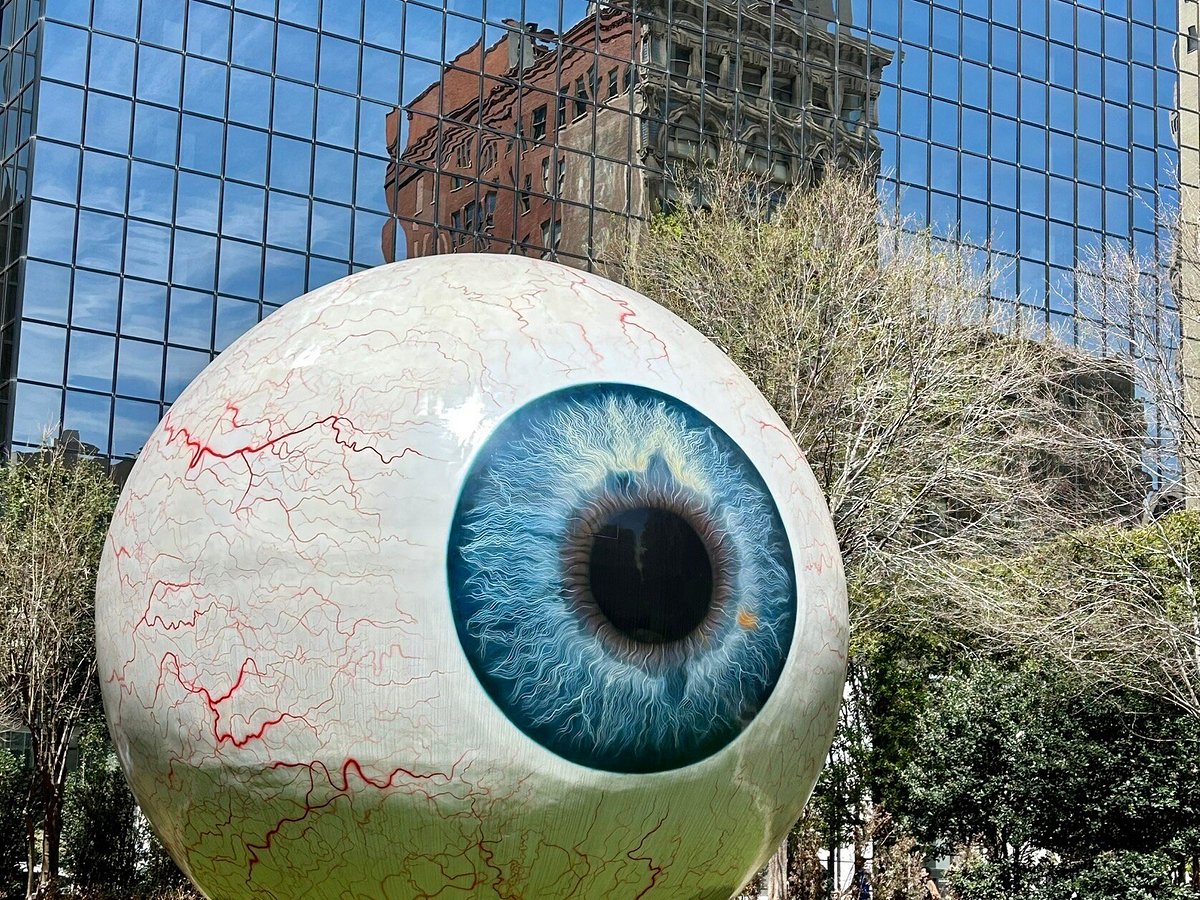 Location: 1601 Main Street
Every kid loves to see something "weird" and amusing, so bring your family to view the Giant Eyeball sculpture in downtown Dallas. Truly, you've never seen something like this!
This eyeball is made of fiberglass and is simply enormous. Get your kids to guess how big it will be as you make your way over to 1601 Main Street. It's 30 feet tall! Woah!
As well as a tourist attraction, the Giant Eyeball is an artistic creation. It was designed by Tony Tasset, a well-known artist specializing in multimedia. It's easy to view this sculpture from the sidewalk beside it.
As a central Dallas location, there are plenty of accommodation options near the Giant Eyeball. One of them is the Canvas Hotel Dallas. Keep that in mind as you make your plans.
With a Main Street location you will probably come across the Giant Eyeball as you explore the downtown area. With its enormous size, it's pretty difficult to miss!
Katy Trail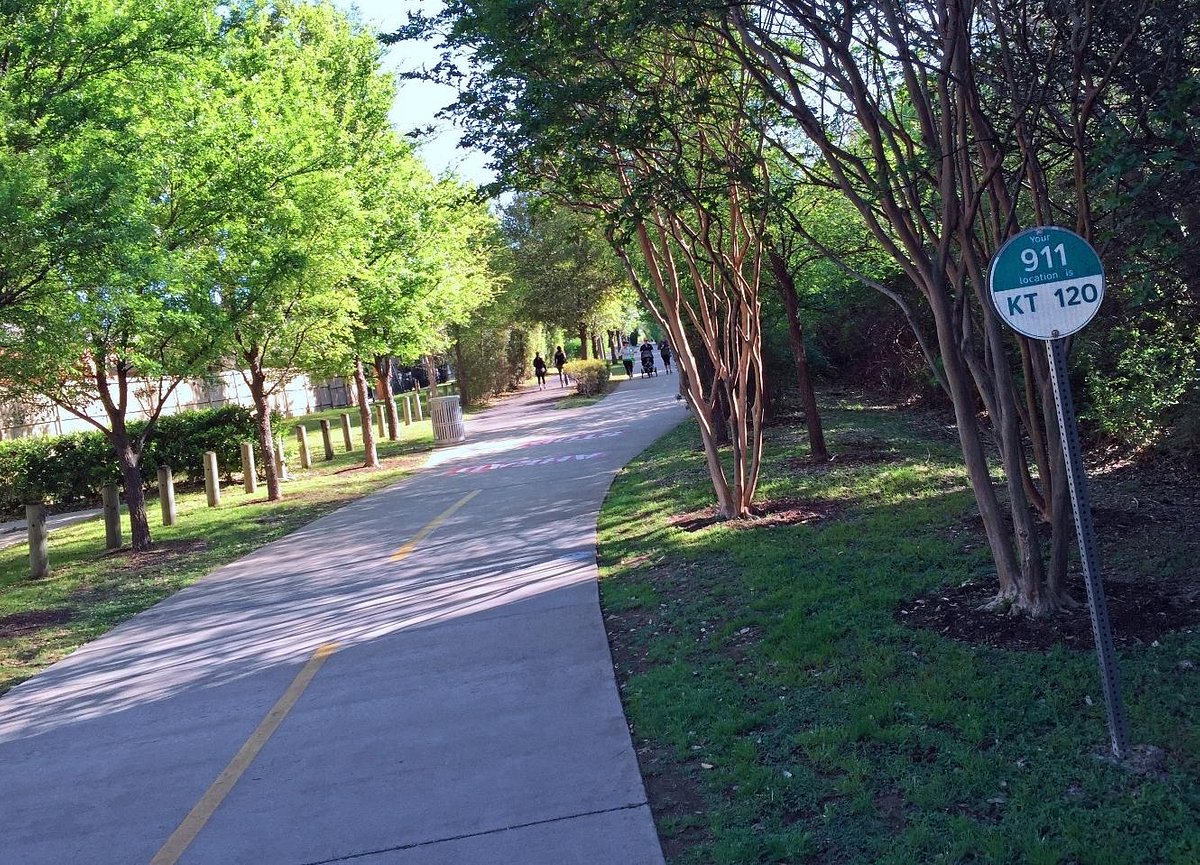 Location: Starts at the American Airlines Center
Katy Trail is a charming urban walking trail that brings you through the heart of the city. It stretches over three and a half miles. It starts downtown at the well-known American Airlines Center.
As your family walks along the trail, you'll pass a plethora of Dallas attractions, including entertainment and eating spots. You'll also see various Dallas neighborhoods. If you get to the end of the trail, you'll find yourself near Mockingbird Lane.
This trail plays a pivotal part in local Dallas life. Certain events take place here every year. For example, the Katy 5K run happens in the summer. It's a tradition stretching back more than 20 years in Dallas.
As your family walks along the trail, you may discover the Katy Trail Ice House. It's a restaurant and beer garden, but it's family-friendly. Many trail walkers and even joggers will stop off and get a cold drink.
The Katy Trail is also beautiful and green. Many areas are shielded by tree canopy, providing shade from the Dallas sun. Go ahead and add Katy Trail to your family vacation itinerary.
Margaret Hunt Hill Bridge
Location: Stretches over the Trinity River
You'll find this attraction in downtown Dallas. It provides a route over the Trinity River, but it's an attraction in itself. Named after a philanthropist, the Margaret Hunt Hill Bridge was designed by Santiago Calatrava, a world-famous engineer, and architect.
The Margaret Hunt Hill Bridge boasts a unique design, with a center arch stretching up 400 feet. This is why the Margaret Hunt Hill Bridge is such an important part of the Dallas skyline. Make sure to bring the family to see and admire this bridge.
You can also drive over it, which is another iconic Dallas experience. The Margaret Hunt Hill Bridge is relatively new, having only opened in 2012. It was an exciting experience for the city, with many celebrations. That's an interesting historical tidbit to share with the kids.
The Margaret Hunt Hill Bridge is especially impressive at night, but you may decide that daytime is more convenient. No matter when you can visit, add seeing this famous bridge to your Dallas family vacation plans.
Pioneer Plaza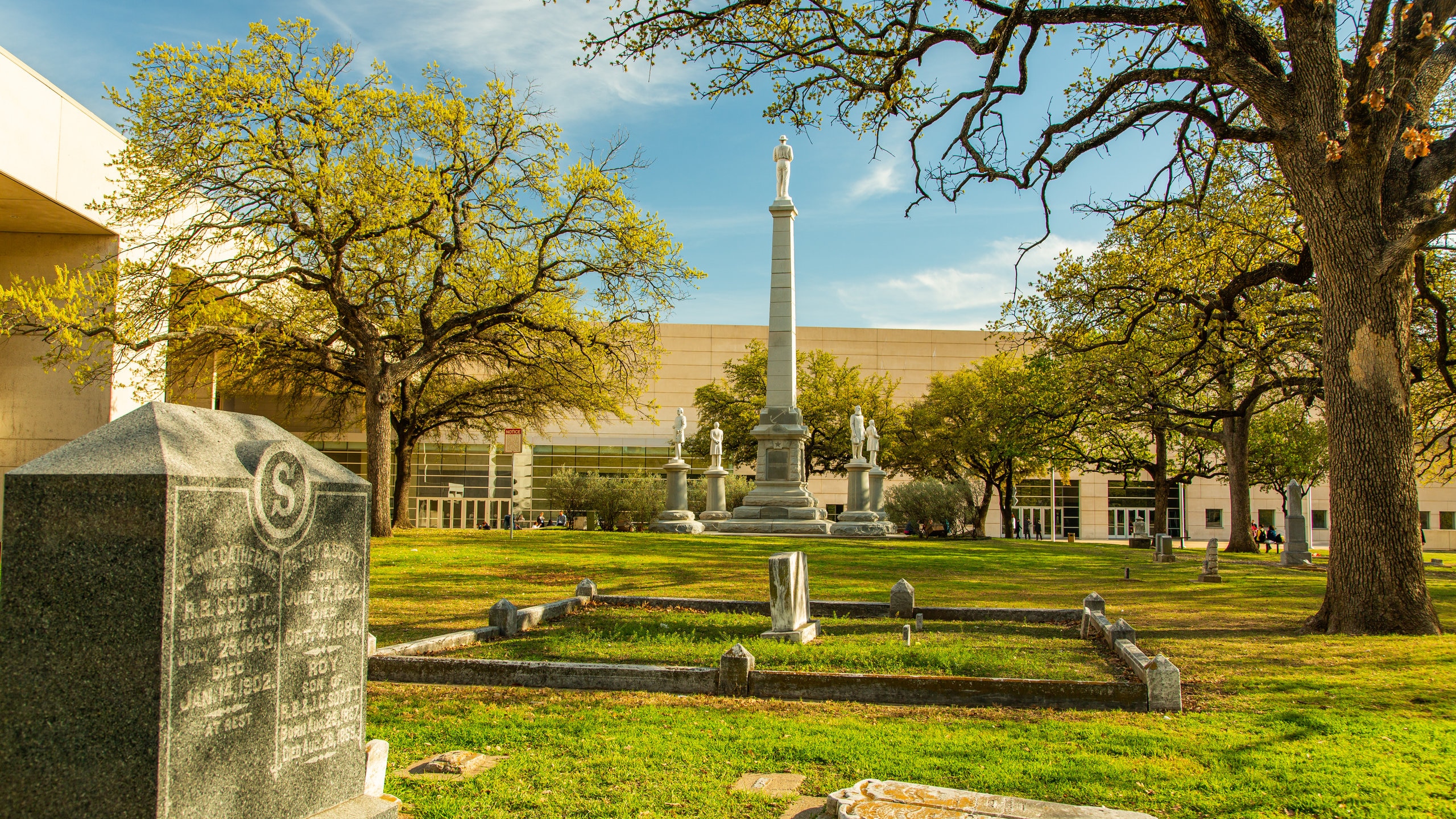 Location: 1428 Young Street, Convention Center District
Another of the many exciting free attractions in downtown Dallas is Pioneer Plaza. It's a public park, and it's conveniently situated in downtown Dallas. The feature that makes this park a tribute to pioneers is its collection of bronze cattle sculptures.
This includes 49 statues of a longhorn steer, as well as cowboys riding horses to drive them along. This tribute was constructed to remind us of the cattle drives that took place on the Shawnee Trail in the 19th century.
Spend some time with the family exploring the park. There is time for supervised play for your kids. You should all take a look at the cattle statue display, which is truly impressive. Each of the steer statues is large, reaching six feet in height.
Learn a bit about the history of pioneers in Texas and pass on your knowledge to your family as you admire the cattle statues in Pioneer Plaza. The statues are made of bronze. Make sure to take some pictures!
Bishop Arts District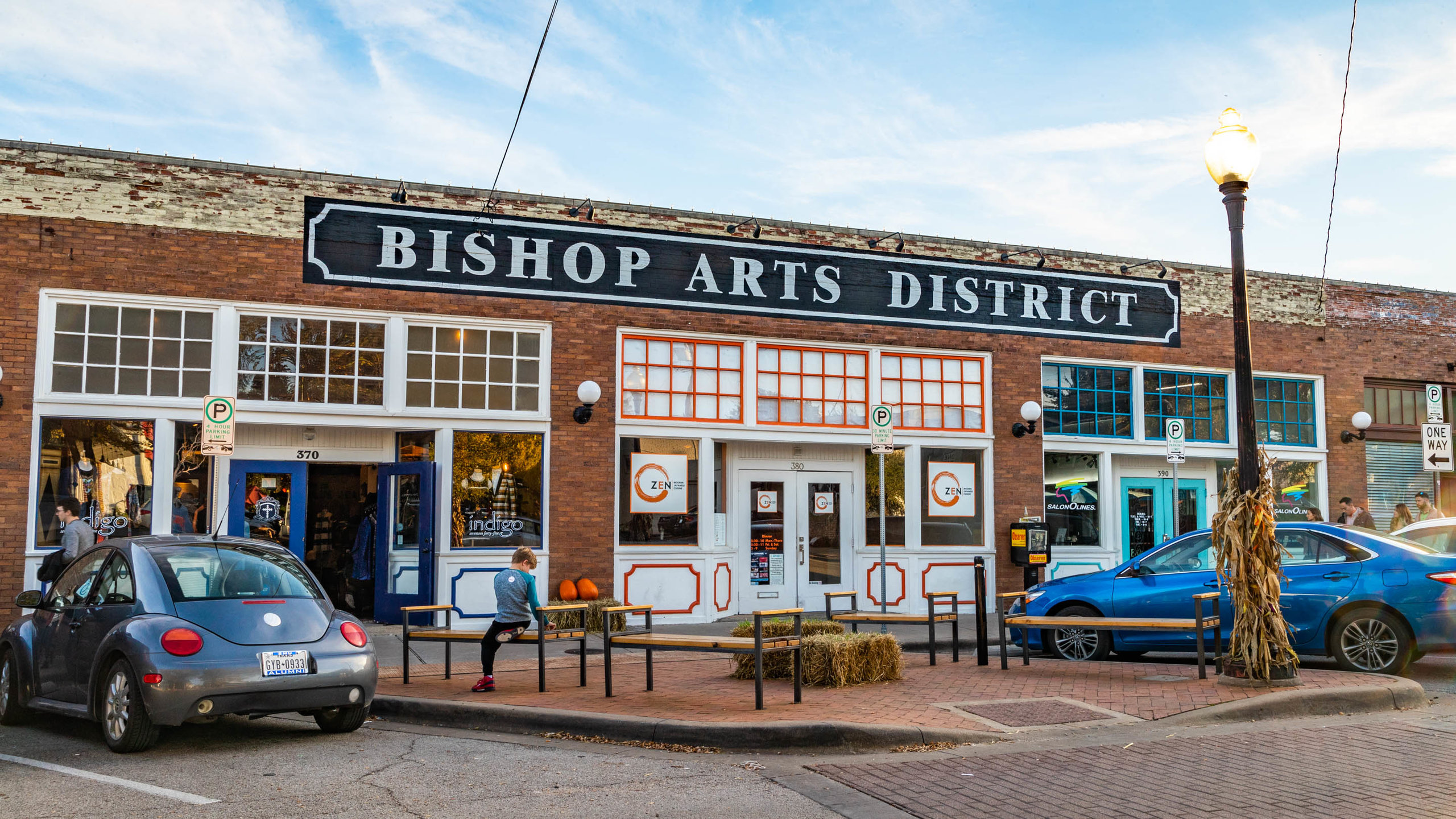 Location: North Oak Cliff
Set aside a day on your itinerary for exploring the Bishop Arts District in Dallas. The neighborhood describes itself as the most independent one in Dallas, and visitors certainly agree.
There's so much to see and do here. Bishop Arts District offers a warm and welcoming atmosphere as well as 60 locations you may want to visit. Make things educational with visits to the art galleries in this district.
You'll also discover exciting restaurants, coffee shops, and boutiques. Bishop Arts District has a long and varied history stretching far back before it was an arts-focused neighborhood. In the 1930s, it was where you'd find the most important trolly stop in Dallas.
When you visit Bishop Arts District, your family will enjoy how the area feels like a small town. It's community-focused. Several events are held in Bishop Arts District each year. Check in advance of your vacation so you can see if there are any that your family would enjoy.
Klyde Warren Park in Dallas Arts District
Location: 2012 Woodall Rodgers Freeway
Klyde Warren Park isn't just like any other park. It's a deck park constructed over the Woodall Rodgers Freeway. It's found in the heart of Dallas, between St. Paul and Pearl Streets.
Like other Dallas parks, Klyde Warren Park is family-friendly. It's easy to get to this park, as it's accessible from the Arts District, downtown, and uptown. This is true whether you're getting around by bicycle, foot, or even trolley.
As well as just being a lovely green space in the heart of the city, Klyde Warren Park offers activities. Check out the park's daily programming, which is completely free and open to visitors. Sometimes there are even outdoor concerts here. From time to time, they show movies too.
Does your family enjoy yoga? Klyde Warren Park is a popular destination for that popular recreational activity. Everyone at this park is so friendly, and it'll make you feel you're getting a genuine downtown Dallas experience.
Dallas Museum of Art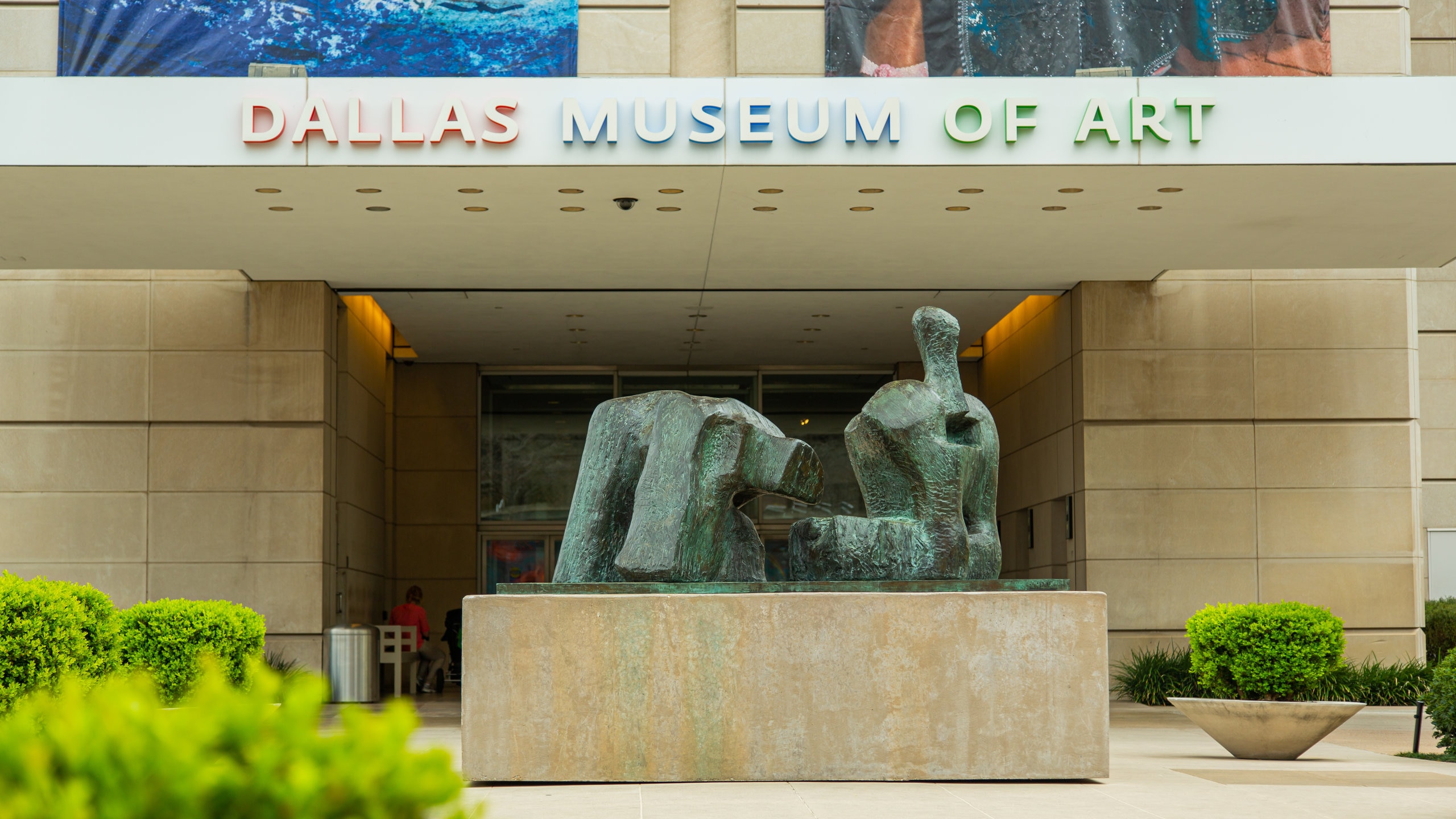 Location: 1717 N Harwood St
The Dallas Museum of Art is located in the Dallas Arts District. It's a fantastic place for people of all ages. As you're on a family vacation, you want some of your destinations to be educational. That's exactly what you get at the Dallas Museum of Art.
Help your kids develop an appreciation for art and culture at the Dallas Museum of Art As well as being able to go on a tour and see the exhibits, you can take part in activities at the Dallas Museum of Art.
Maybe your kids will love taking part in the Open Studio. This takes place in the first and third weeks of every month, specifically on Saturdays and Sundays. Your children will have the chance to make art projects, such as painting, drawing, or sculpting.
Find out which art projects will be covered in each Open Studio, so you can choose one that fits your preferences.
Also, take a look at the classes and workshops that are held at this museum. And if you have a toddler, you should consider bringing them to Toddler Tuesdays. It's a great way to encourage your young children to be more creative and develop their artistic skills.
White Rock Lake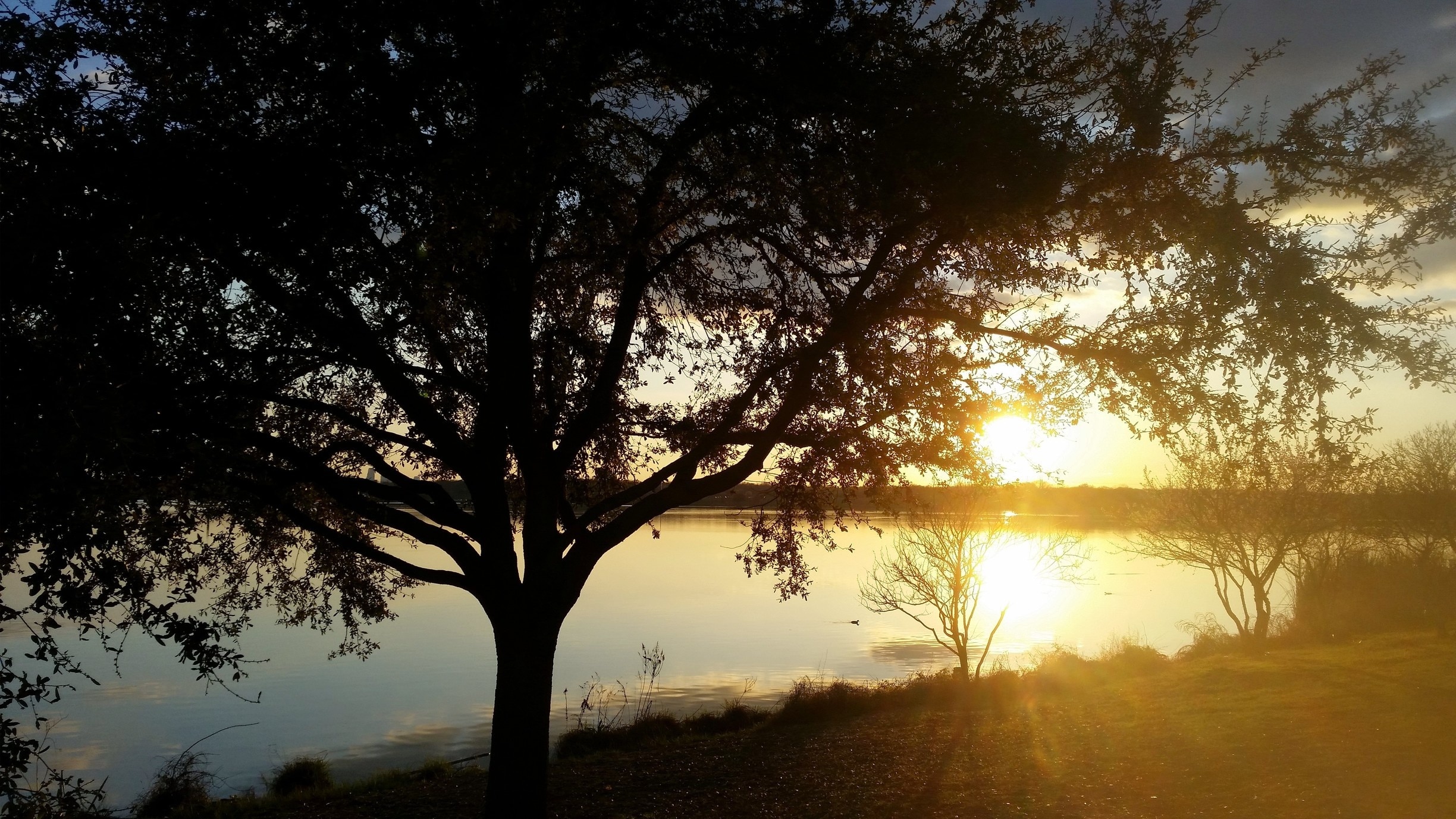 Location: North-East Dallas, near Lakewood
Enjoy some time by the lake near downtown Dallas at White Rock Lake. You'll discover this lake just around five miles from the downtown area, yet White Rock Lake is 1,015 acres in size. As well as the lake, there is a park connected to White Rock Lake.
White Rock Lake and its park offer a wide variety of features and activity opportunities. If your family enjoys hiking, check out this park's hiking and bicycling trail that stretches 9.33 miles. There are several picnic areas, too, so consider enjoying a picnic at White Rock Lake.
If you want to go boating on the lake, you'll appreciate the boat ramps and piers. There are also kayak concession facilities.
Get your family into bird watching, too, in the Audubon Society bird watching area that is also found in the park.
And guess what? This park even includes a museum, White Rock Lake Museum. Bring the kids to check it out during your Dallas adventures!
Dallas Farmers Market
Location: 920 S Harwood Street, Dallas, Texas
You should visit the Dallas Farmers Market while you're in the city, too. This market first opened in 1941, and it's a community hub where you'll see and meet plenty of locals.
Like other great city markets, the Dallas Farmers Market offers a delicious variety of fresh vegetables, fruits, and free-range meats. There are also fresh eggs and artisan items. The Dallas Farmers Market is the best place to get local produce in the area. Everything sold here is sourced within 400 miles of the city or in the state of Texas.
You'll find the Dallas Farmers market in the downtown area, in what locals call the Farmers Market District. Visitors to this market are usually impressed by how large and airy it is. It's situated in a charming spot, with trees at the front doors.
This farmers market is so popular that major publications have written about it. It's fascinating to see the many and varied local vendors here, so go and enjoy and visit with the kids.
Deep Ellum Murals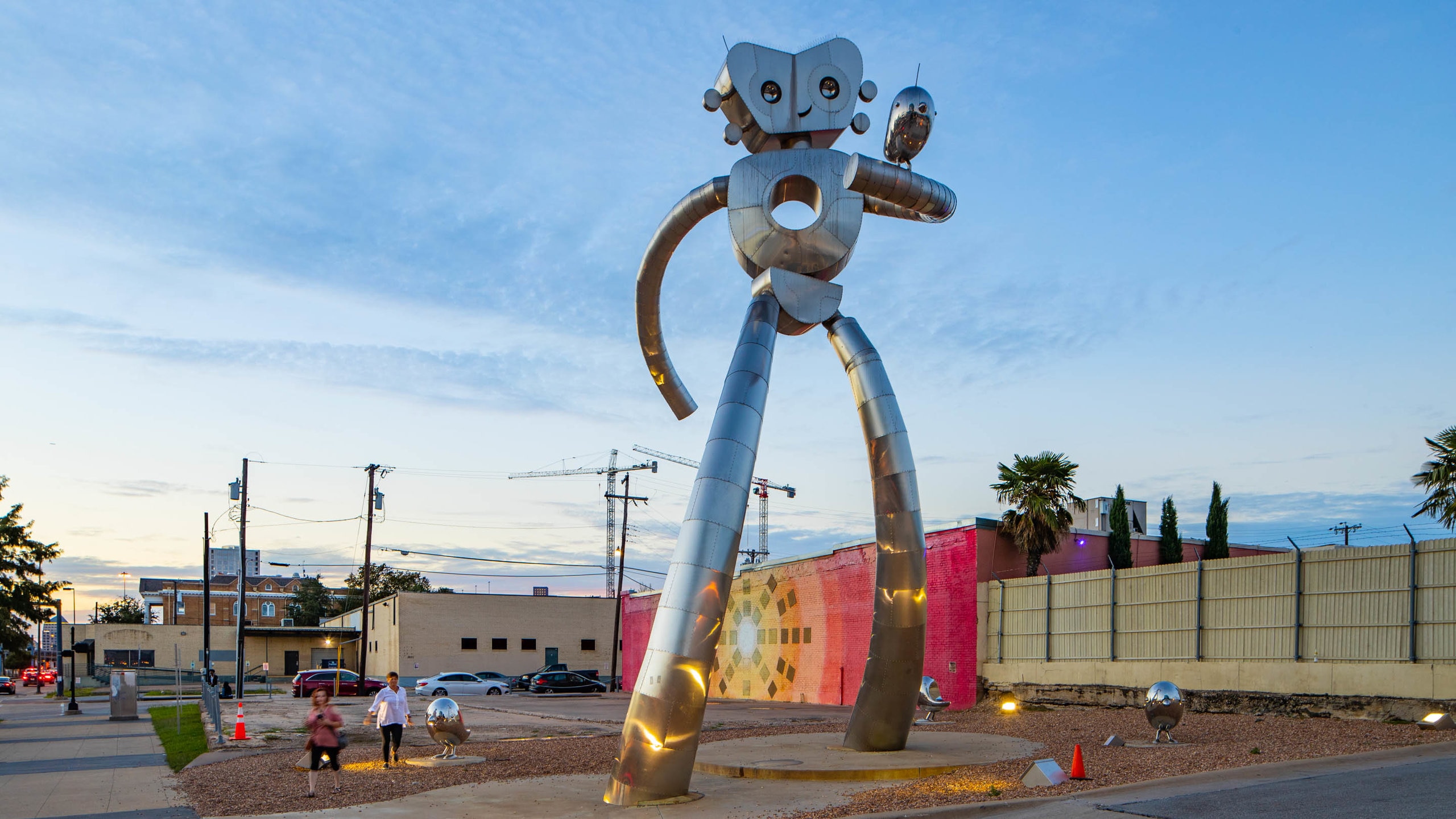 Location: East of Dallas Farmers Market
Take in a bit of street art while you're in Dallas with the Deep Ellum murals. The Deep Ellum Murals are found exactly where you'd expect, in Dallas's Deep Ellum neighborhood.
The Deep Ellum neighborhood is best known for its long and storied history tied to the blues and jazz music scene. It's been known for that scene since way back in the 1920s. The live music tradition in Deep Ellum is alive and well, and the area has dozens of live music venues.
You'll find murals scattered all over Deep Ellum. Finding them is part of the fun. Each mural has both historic and artistic significance. Many visitors enjoy venturing over to the Deep Ellum to see its murals after visiting the Dallas Museum of Art.
That's a great way to devote an afternoon to the arts in Dallas. Get a real taste of local flavor in Deep Ellum.
Crow Collection of Asian Art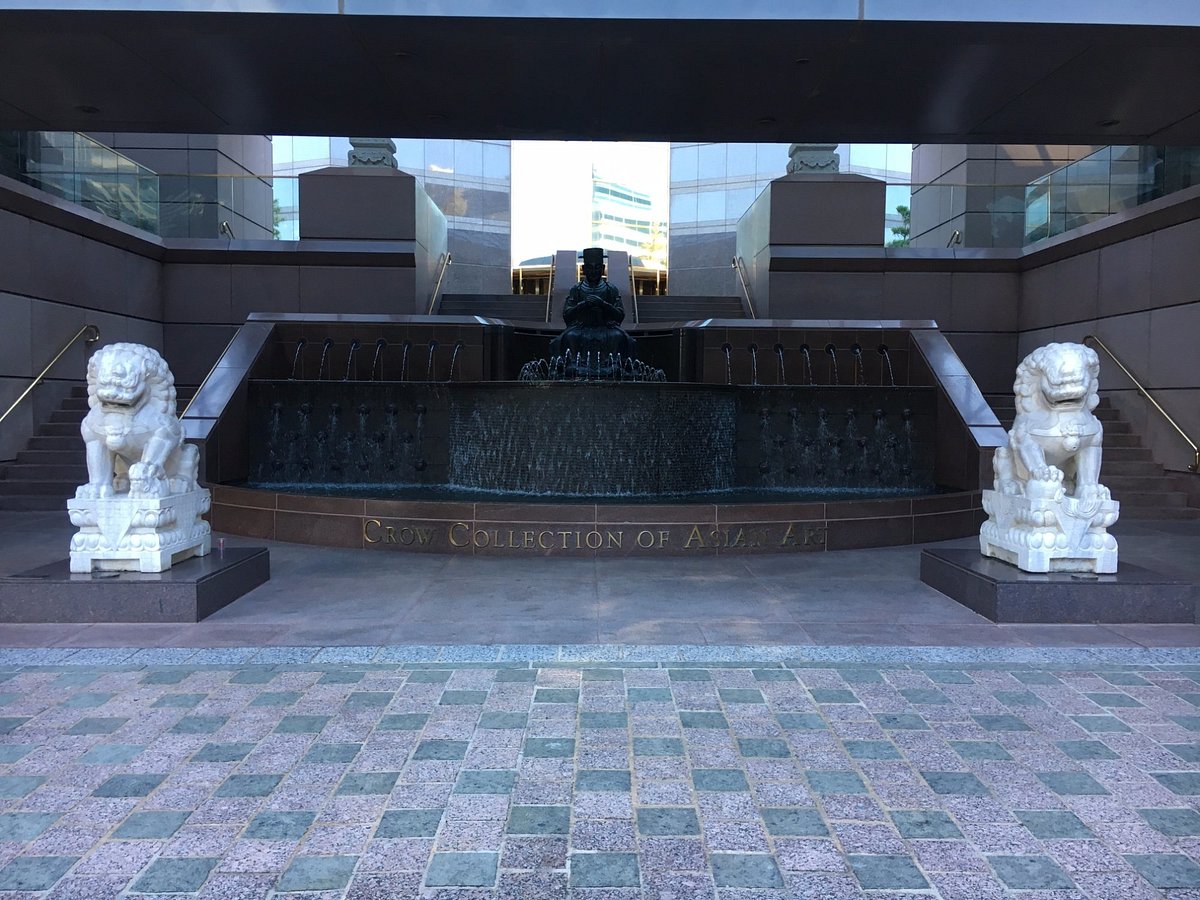 Location: 2010 Flora Street, Dallas, Texas
The Crow Collection of Asian Art is found in the Trammel Crow Center and is part of the University of Texas at Dallas. This museum has free admission, making it an especially great family attraction.
Give your family the chance to learn about Asian art at this legendary Dallas institution. The Crow Collection of Asian Art is open every day of the week, from 11 in the morning to 5 in the afternoon.
Like most museums, the Crow Collection of Asian Art changes its exhibits periodically. Check the Crow Collection of Asian Art's website for information on the exhibits that are currently on or that will be on during your Dallas vacation.
As well as the museum itself, you'll be impressed by the Trammell Crow Center itself. This is a towering office building in the Dallas Arts District.
Museum of Geometric and MADI Art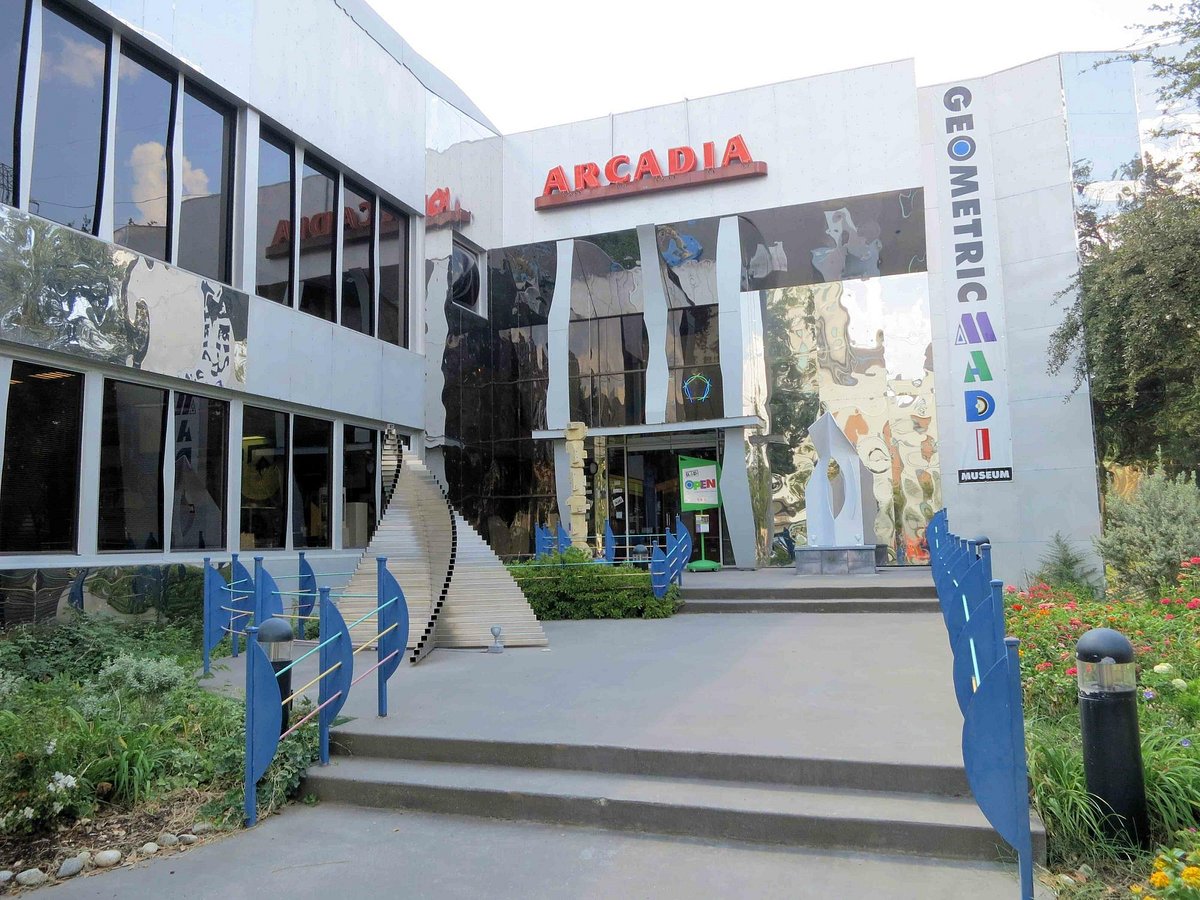 Location: 3109 Carlisle Street, Dallas, Texas
There is no doubt about it, Dallas isn't short of museums! The Museum of Geometric and MADI Art is yet another fascinating educational attraction to add to your family vacation itinerary. The Museum of Geometric and MADI Art is a must-see Dallas cultural attraction that you can visit for free.
Are your kids studying geometry at school? This museum shows the artistic and creative side of geometric shapes. This museum is unique in that it devotes itself entirely to geometric creations.
The Museum of Geometric and MADI Art is open from Tuesday through Friday and on Saturday, from 11 in the morning to 4 in the afternoon. It's closed on Sundays and Mondays, so keep that in mind when planning your vacation.
Check the museum's site to find out which exhibits will be shown during your time in the city. If you're traveling with the family, check out this museum's workshops. They can create their artwork, and you can participate too if you'd like.
Final Thoughts
So, there you have it! Even if you're traveling on a budget, you'll still find plenty to see and do in Dallas with the whole family. Which of these attractions will you include in your plans? Talk it over with the kids and decide!
More about our TFVG Author