Paying for a family vacation can be expensive, from transportation and hotel reservations to food and local attractions. Some families can spend thousands on a trip to Austin, Texas if they have a manageable budget. If you're travelling with several kids, the costs can skyrocket.
Thankfully, there are several free things to do in Austin with kids if you're looking for something engaging for them to do during your visit. Creating a list of places to visit can be overwhelming, so we compiled a list of some of our top places you should consider taking the whole family.
1. Austin Nature & Science Center
First up on the list of our top places with free things to do in Austin with kids is the Austin Science & Nature Center, located within Zilker Park. This facility is open year-round and offers plenty for people of all ages to do. It has several hands-on nature exhibits for you to explore and learn about the natural world.
Their Dino Pit is a hands-on paleontology exhibit where guests can dig for dinosaur bones. The area also has decorated pathways with oil paintings of prehistoric beasts, replicas of their fossilized footprints, and a mammoth ribcage.
Their Forest Trail is a self-guided exhibit where you and your kids can learn about trees. The signs near each of the 45 trees list their common name, scientific name, mature height, and several facts about each, such as if they're evergreen or deciduous.
We recommend showing your kids the center's wildlife exhibits if they're interested in seeing Austin's unique animals. Some animals you can find in their exhibits include birds of prey, small critters, and larger animals, like bobcats.
2. Zilker Metropolitan Park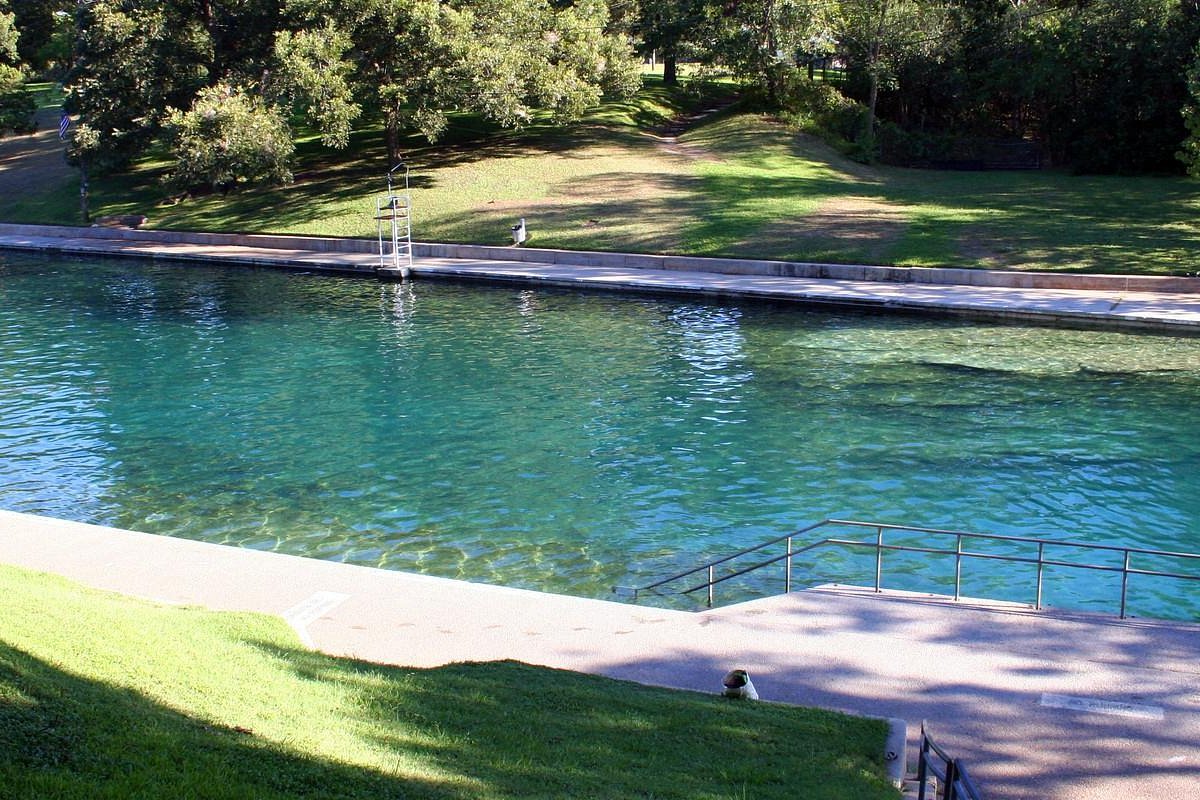 If you're looking for something fun to do with your kids while saving on your vacation, consider checking out Zilker Metropolitan Park, minutes from the Colorado River. It has over 350 acres of land for you to traverse on the brightest and warmest days in the city.
Besides the Austin Science & Nature Center, Zilker Metropolitan Park offers a wide selection of places to explore. Its lush, grassy setting offers a scenic view of the city's skyline. Many people love watching the clouds and enjoying the sun when the weather's nice.
It's also a great place to enjoy a family picnic after a rousing game of catch or another recreational sport.
Consider biking or hiking on the trail near Lady Bird Lake if you want to enjoy beautiful lakefront sights and get a decent workout with your family. It stretches 10 miles, but we recommend taking it at your own pace. This park trail is also dog-friendly if you plan on taking your pup with you during your family outing.
3. Blanton Museum of Art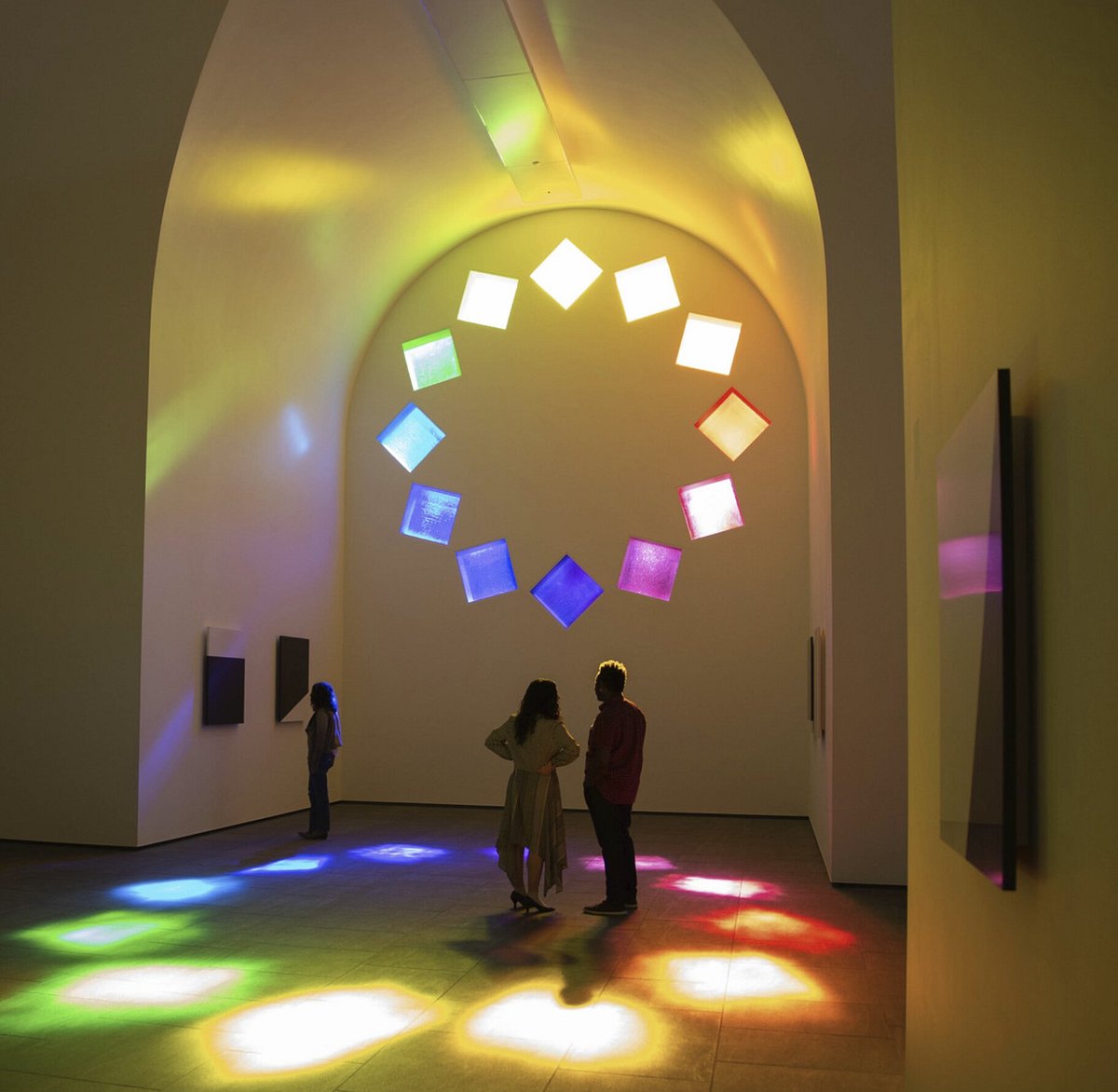 If you're interested in showing your kids quality artwork, consider taking them to the Blanton Museum of Art, located within The University of Texas. Every Thursday, they offer free admission for every visitor who checks in. They also allow free admission for children 12 and under on the other days of operation.
The museum has over 21,000 pieces of artwork in its permanent collections, from European paintings and Latin American art to modern and contemporary pieces. We recommend checking out Ellsworth Kelly's Austin, a 2,715-square-foot stone building constructed with marble panels and colorful glass windows.
We consider this one of the best places, offering free things to do in Austin with your kids if they're interested in artistic expression. Seeing these art pieces in-person can resonate with a child's creativity and inspire them to enhance their abilities.
4. Mount Bonnell
Austin offers plenty of places to enjoy the great outdoors if you're looking for something to do besides go shopping in the city's urban areas. Another one of the best free things to do in Austin with kids is to treat them to a hike to Mount Bonnell.
It's been a popular tourist destination for over 150 years. This peak stands 781 feet above sea level, which guests can access after climbing 100 limestone steps, and offers a great view of the city, Lake Austin, and the nearby hills.
It's open daily from 5 a.m. to 10 p.m., making it the perfect place to enjoy Austin's sunrise or sunset. It usually takes 20 to 30 minutes to climb the steps if you climb at a comfortable pace. You can also bring your dog if you keep them on a leash.
During your trek up the stairs, take some time to look at the local flora, greenery, and fauna, like mountain laurels, persimmon trees, and armadillos. Mount Bonnell's peak is also the perfect viewing spot for watching fireworks on the Fourth of July and Austin's ABC Kite Fest every March.
5. Bullock Texas State History Museum
Although many kids prefer having fun during their stay in Austin, it's always a good time to take them somewhere they can learn something new. Bullock Texas State History Museum is the best place to take your kids to learn about Texas. You can find it in the heart of Austin's Museum District.
They offer free admission for everyone on the first Sunday of every month, making it the perfect way to look at the exhibits from 10 a.m. to 5 p.m. We recommend bringing cash during a free-day visit if you want to stop by the museum's cafe for breakfast and lunch treats.
Consider checking out the museum's Texas Oil and Gas gallery to learn about the growth and impact of these industries and look at a wide selection of artifacts. This exhibit has a few interactive activities your kids can try, like drill bits and touchable rock samples.
6. Texas State Capitol Tours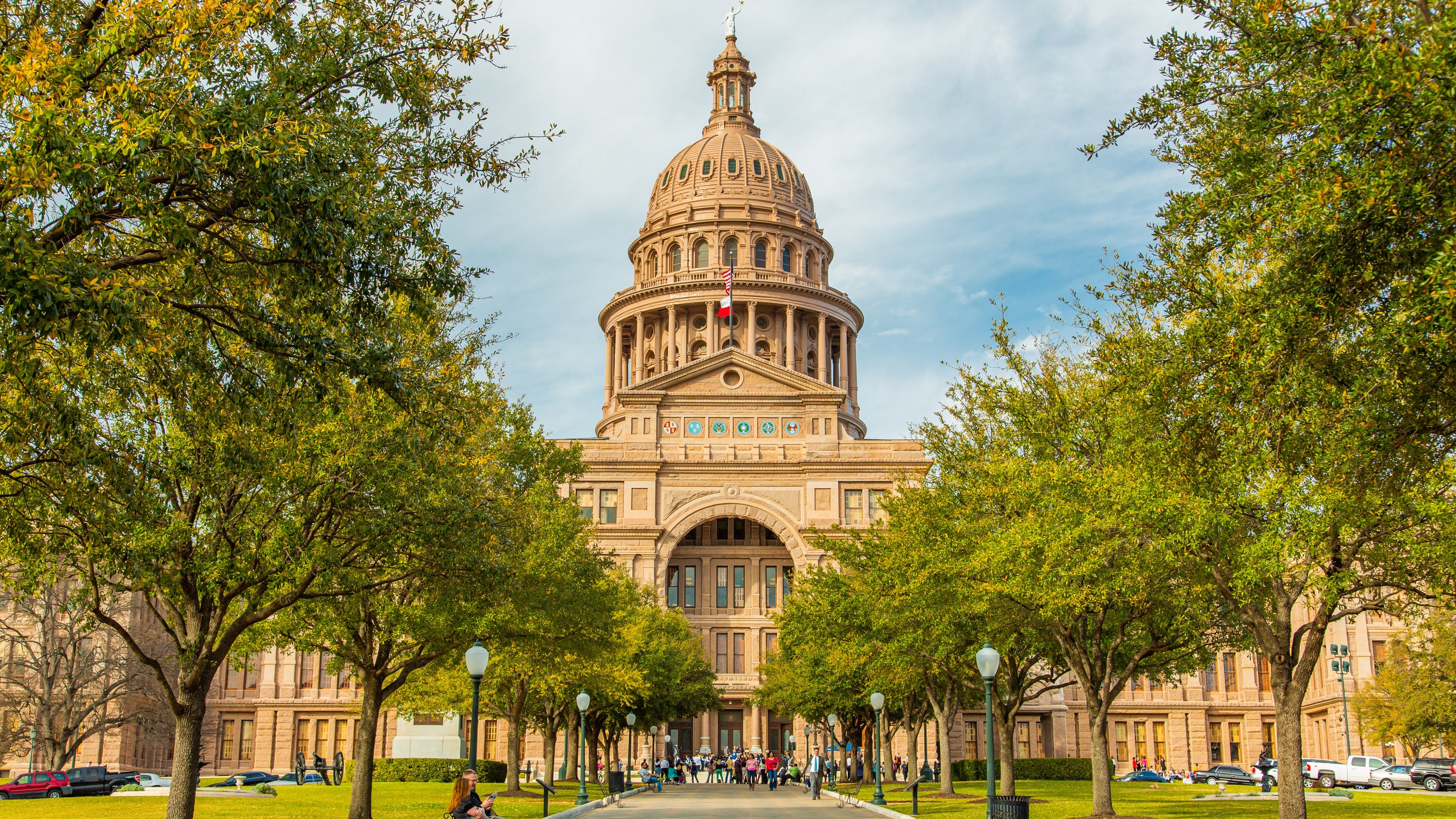 If you have free time in your sightseeing schedule while exploring Downtown Austin, consider visiting the Texas State Capitol. They offer free guided tours of the Capitol all week, which start inside the building's South Foyer.
The tours last about 30 minutes and depart every 30 to 45 minutes. If you want to stop for an earlier tour, stop by at 9 a.m. Monday through Friday or noon on the weekends. You can also take a self-guided tour and pick up the brochure at the north entrance.
The tour offers insightful information regarding the history of The Capitol, Texas' legislature, and the state's growth. They permit photography during the tour, so don't forget to take a few snapshots of the building's dynamic architecture. The ground floor has a Medal of Honor Exhibit highlighting notable Texans who received this award.
If some of your kids aren't history lovers, the tour doesn't last long, so you're welcome to visit other shops near the Downtown area if you're looking for something else to do with your kids. Don't forget to commemorate your trip to the State Capitol by checking out their souvenir shop.
7. Cathedral of Junk
Nestled within Austin's southside, Vince Hannemann's Cathedral of Junk is one strange sight to behold. Unlike most of the museums in the city, this one stands proud in a private backyard. Since 1988, the cathedral has accumulated over 60 tons of junk and has become a hidden gem amongst landmarks within Austin's neighborhoods.
After entering the cathedral, guests can feast their eyes upon recycled furniture, household items, and plenty of nostalgic knick-knacks. Vince Hannemann doesn't charge admission fees for anyone visiting during the weekends. Still, we recommend contacting him on the weekdays to schedule a visit in advance.
This unconventional yet creative landmark is the perfect place to take a few photos to commemorate your trip.
8. Mayfield Park
Don't know where to find a beautiful, peaceful setting to take your kids for a nice day in the heart of Austin? Then, consider visiting Mayfield Park and immerse yourself in a natural environment for free.
This park initially opened in 1909 and houses a historic cottage constructed in the 1870s. It's open daily after 5 a.m. and before 10 p.m. It has two acres of garden space with towering palm trees and lily ponds with fish, turtles, and other small animals.
Mayfield Park is also great to get a few pictures of the peafowl who reside near the cottage or around the park grounds. Kids will love seeing this regal bird in person, especially if they visit during the spring when the peacocks begin showing off their tails to court peahens.
Beyond the walls of Mayfield Park stands a 23-acre nature preserve with several hiking trails, making it an excellent option if you want fresh air while walking past beautiful plants.
9. Congress Avenue Bridge Bats Viewing
Finding a free and fun thing to do with your kids at night can be challenging. However, you and your kids can watch something spectacular free of charge if you stop by Congress Avenue Bridge. This Downtown destination is the perfect spot to watch over a million Mexican free-tailed bats fly over Lady Bird Lake during sunset.
The best time of year to see these bats' nightly flights and migration is from mid-March to mid-April and late July through August. You're more likely to see the bats on days with nice weather, specifically during hot and dry days.
The bridge is also a great place to watch the sunset reflect off the lake and take plenty of pictures of the urban skyline.
10. Pecan Street Festival
Austin hosts many annual festivals, so why not bring your kids to one of these celebrations? The Pecan Street Festival is a music and arts & crafts festival hosted in Downtown Austin's Sixth Street Historic District. They host this two-day festival every May and September. It usually starts at 11 a.m., so you can stop by any time of the day before 8 p.m. or 11 p.m.
Several vendor stalls and booths offer free goodies, including regional and healthy food, jewelry, clothing, ceramics, and paintings made by international and local artists.
They also have three stages with live music performances. Each music artist performs for an hour or an hour and a half before moving on to the next act.
The festival offers plenty of kid-friendly activities for your kids to participate in, including face painting, rides, and a petting zoo, giving every member of your family plenty to do, regardless of their age.
11. Liz Carpenter Fountain
Although Austin has plenty of free pools you and your kids can visit to beat the heat, there are other fun ways to keep cool during Austin's hottest days. Liz Carpenter Fountain, located within Butler Metro Park, is a family-friendly splash pad you can access daily.
We consider this a great place for families to take younger kids who don't know how to swim and encourage them to play with others.
Suppose you stop by this fountain at night. If you do, the splash area lights up with beautiful colors, giving guests the perfect opportunity to take a picture of the fountain and the cityscape across the Colorado River.
12. The Domain Shopping Center
Austin is home to several indoor and outdoor shopping centers, including The Domain, an outdoor mall near North Austin. This mall has 100 upscale retail stores you can explore for free, even if you don't plan on buying anything.
It's open from 12 p.m. to 6 p.m. on Sundays, 10 a.m. to 8 p.m. Monday through Thursday, and 10 a.m. to 9 p.m. on Fridays and Saturdays.
Suppose you're looking for somewhere to eat. In that case, you can find plenty of dining options if you crave international delicacies or a casual grab-and-go meal.
The Domain has several children's play areas you can take your kids to if you want to stop for a snack during the day and keep them preoccupied before going to the next store, including a dog-friendly Central Park.
13. BookPeople Storytime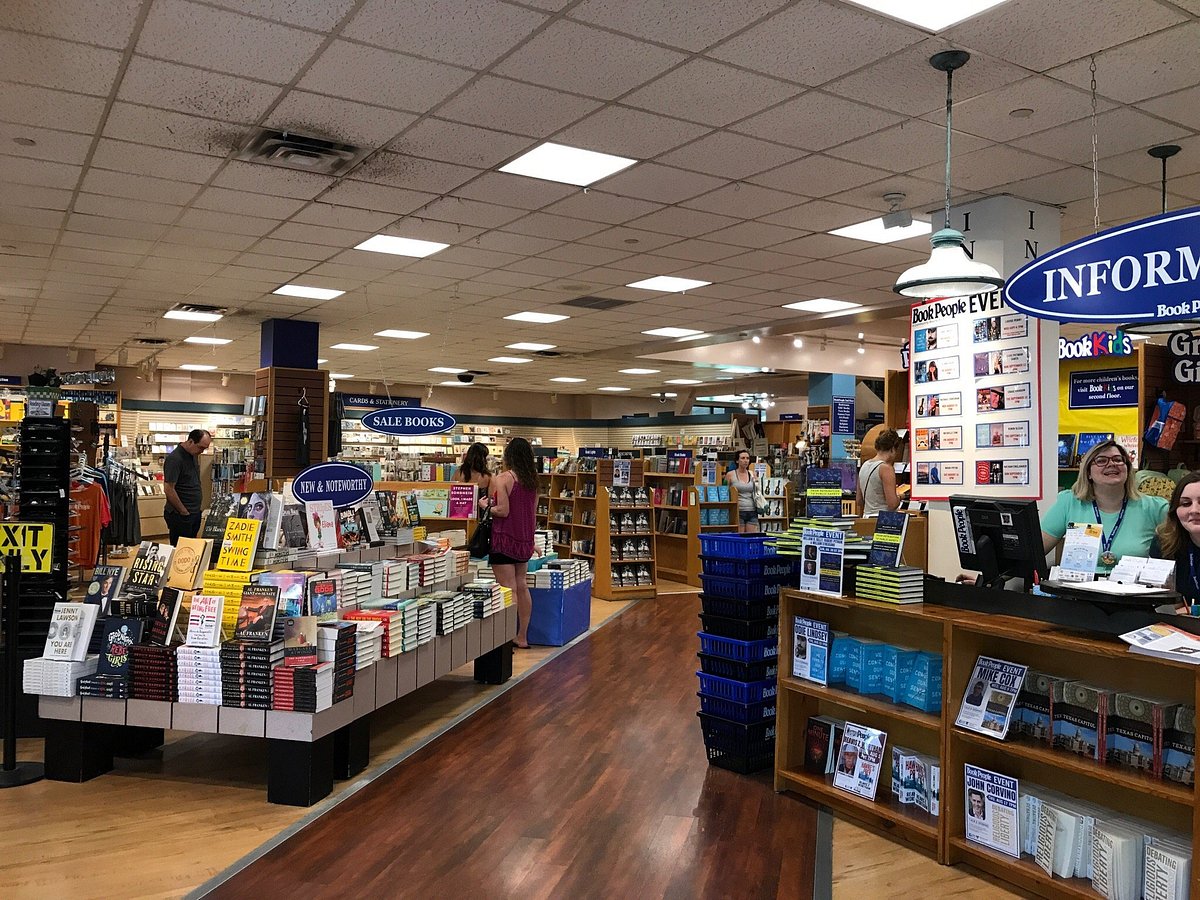 Located minutes from the Market District and Downtown Austin stands BookPeople, the largest independent bookstore in Texas. It's open daily from 9 a.m. to 9 p.m., making it the perfect place to browse through books after exploring the city or join a virtual book club. Their children's section offers plenty of kid-friendly books, toys, and games they enjoy for hours.
BookPeople offers free storytime sessions for children of all ages two times a week, every Tuesday and Wednesday at 10:30 a.m. Several children's book authors are invited to read their stories to a young audience.
Some storytime events include interactive activities, an audience Q&A session, and storybook signings.
14. LBJ Presidential Library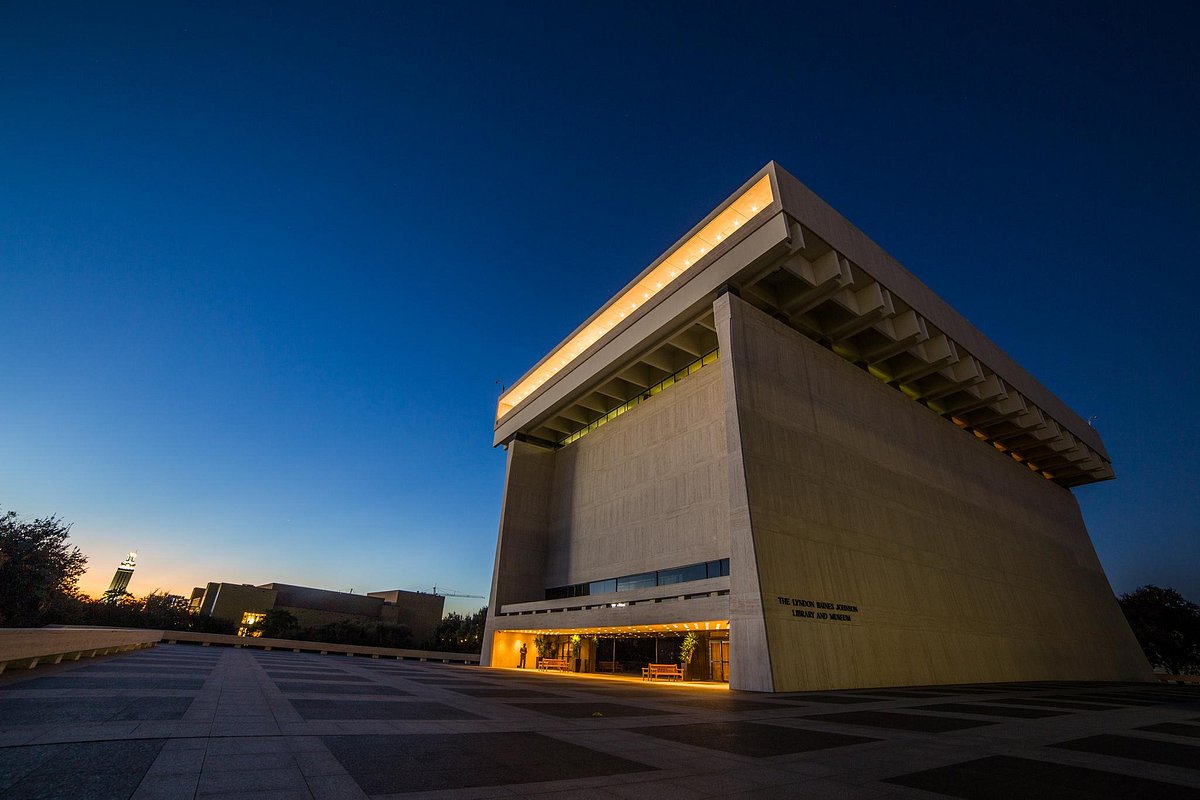 Established in 1971, the LBJ Presidential Library is a museum where guests can take a tour and learn about Lyndon B. Johnson, the 36th President of the United States. Although they offer free admission for kids 12 and under, the museum has plenty of free admission days throughout the year, including Presidents' Day, the Fourth of July, and August 27th, LBJ's birthday.
Consider stopping by the LBJ Presidential Library with your kids on Austin Museum Day, held on the second to last Sunday of September, to participate in a free photo scavenger hunt. Kids can take photos of the museum's exhibitions from 10 a.m. to 1 p.m.
Don't forget to check out the Presidential Library's Great Hall, which houses a wide selection of permanent and temporary exhibitions, Presidential archives, and a 50-foot-long photo-engraved mural about LBJ's political career.
15. Amy's Ice Creams Tours
Do you and your kids have time for another free tour? Consider stopping by Amy's Ice Creams to tour their production facility. They offer one 20- to 30-minute tour daily, every Monday through Friday, making it a great, fun thing to do if you want to spend some time away from Austin's heat in an air-conditioned space.
Although the tour is free, they recommend scheduling a reservation. It's an excellent opportunity for kids to ask questions about how they produce over 350 flavors of ice cream. At the end of the tour, they offer chocolate and vanilla ice cream for $2 per scoop if you're in the mood for treating your kids to an inexpensive snack.
They also have an outdoor playground next to the shop your kids can enjoy after the tour. It has a few slides, plastic picnic tables, and decorative cows.
16. Barton Creek Farmers Market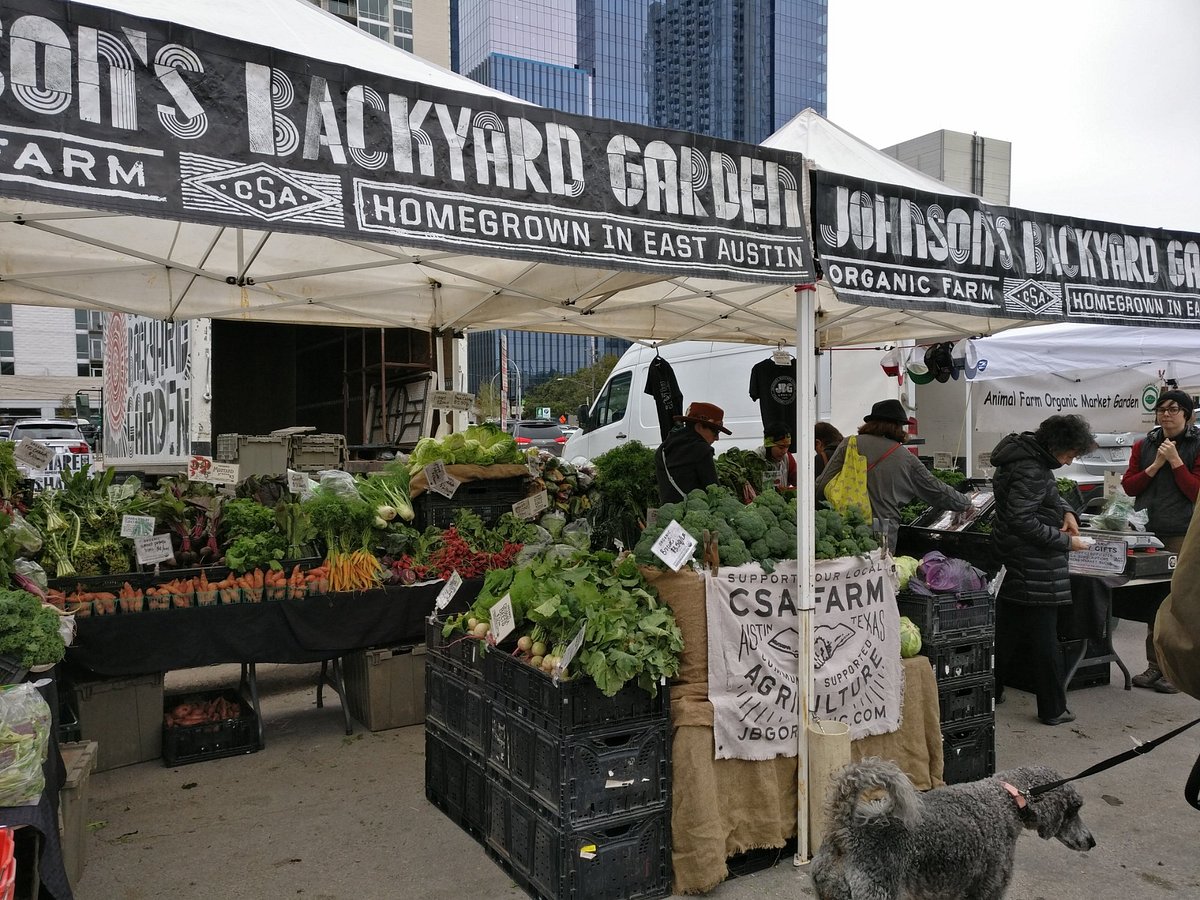 The last place we recommend checking out for free things to do in Austin with your kids is the Barton Creek Farmers Market, located in the back of Barton Creek Square.
It's a great opportunity to enjoy fresh, outdoor air while browsing through farm-fresh goodies, from fruits and vegetables to cheeses and eggs. They also have vendors who sell artisan-crafted jewelry and body care products.
It's open every Saturday, rain or shine, from 9 a.m. to 1 p.m. They also have live music that adds to the market's lively ambiance. Their produce changes seasonally, so consider teaching your kids how to search for the ripest fruits and veggies whenever you stop by the market.
Conclusion
As you can see, there are plenty of fun and free things to do during a family vacation in Austin. Although it's always ideal to have some money on hand if you want to visit a complimentary facility and access other areas requiring payment, many offer discounts for younger children.
Visiting these destinations will make your kid's trip to Austin unforgettable and connect with you as you take in the sights. Hopefully, our list of the best free things to do in Austin with kids can help you create a schedule to organize your daily sightseeing.
More about our TFVG Author