One of the fastest-growing industries for thrill-seekers and nature lovers alike is ziplining in Texas. 
All zipline and treetop adventure locations offer their guests a variety of unique experiences, and nothing compares to the spectacular views of the Lone Star State while zipping through trees and over lakes and canyons at speeds of up to 50 miles per hour.
We've compiled a list of 13 of the best places for ziplining and aerial adventures in Texas – taking into account: safety, family-friendly adventures, distance, the difficulty of the courses, and overall value of the experience.
Whether you're an adrenaline junkie, a family vacationing with children, a honeymooning couple, or just a nature lover, there's something for everyone while ziplining in Texas.
Lake Travis Zipline Adventures, Volente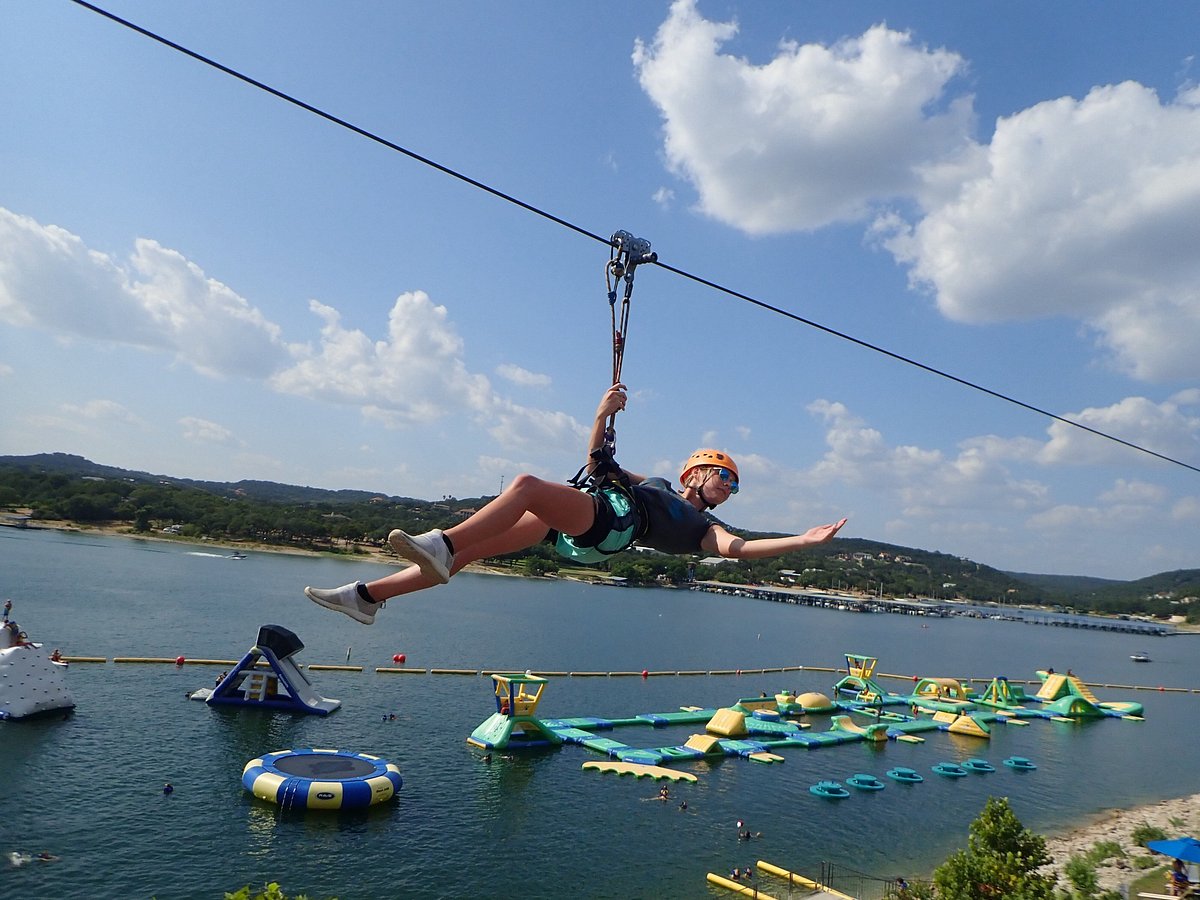 First on our list is Lake Travis Zipline Adventures in Volente, Texas. This aerial adventure spot is located 30 minutes outside the state's capital and is home to the longest zipline in Texas.
Hosting five different ziplines, ranging from 350 feet to 2800 feet, with three of them calculating over 1600 feet in length, visitors can expect to soar through beautiful "Hill Country" for approximately three hours, with the last half mile zipping over Lake Travis.
This unique location offers group packages for corporate events, accommodates large and small groups, and includes a boat ride to Adventure Island. After ziplining in Texas at this quaint spot, take advantage of the free all-day access to their private lake and make a day of it. This location offers spectacular photo opportunities and experienced tour guides.
Texas Zipline Adventures, LaRue, TX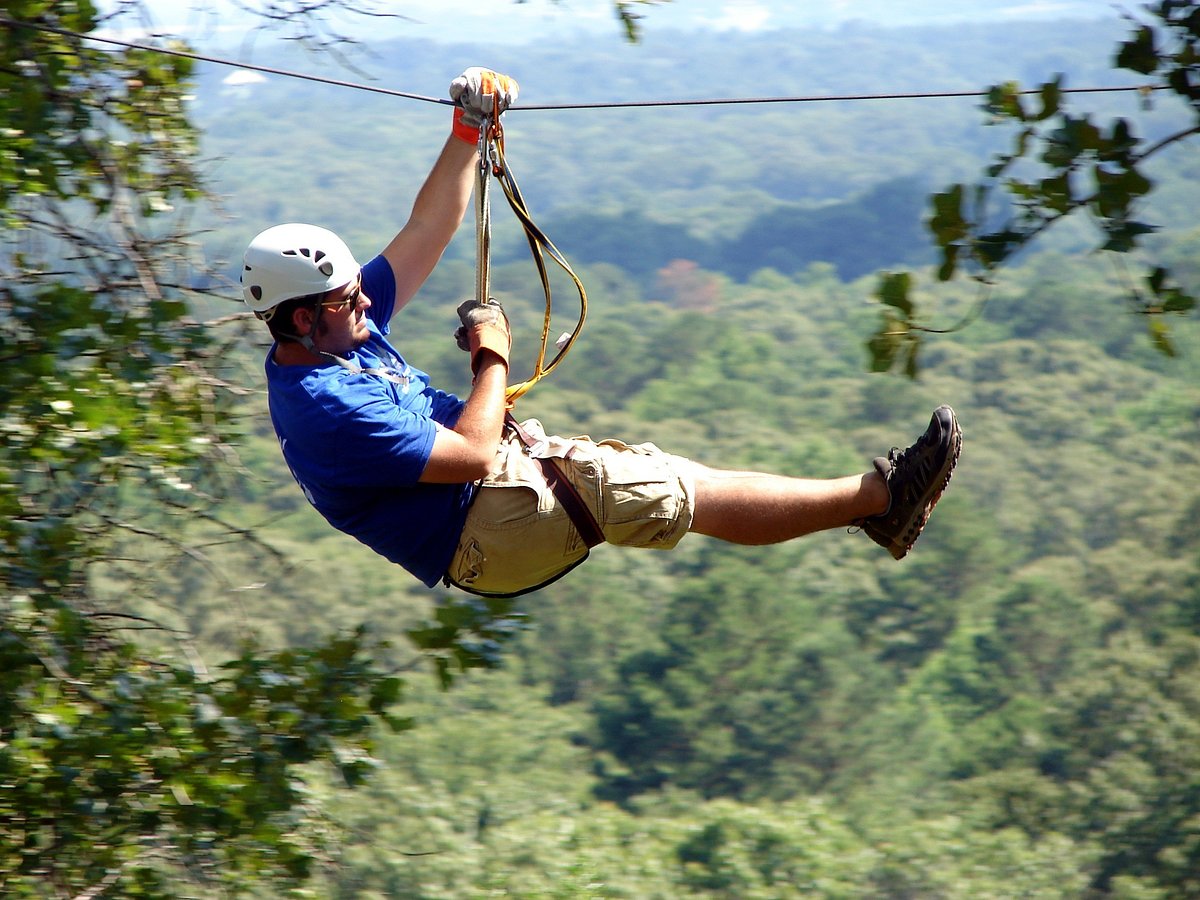 Next up on our list is Texas Zipline Adventures in LaRue, located on the highest elevation in Eastern Texas. This zipline and aerial adventure spot have become popular due to its variety and location. With six or nine zipline tours to choose from, thrillseekers and adventure lovers will have more than enough excitement as they zip through the air for 2-3 hour tours.
Zip Lost Pines, Cedar Creek/Bastrop, TX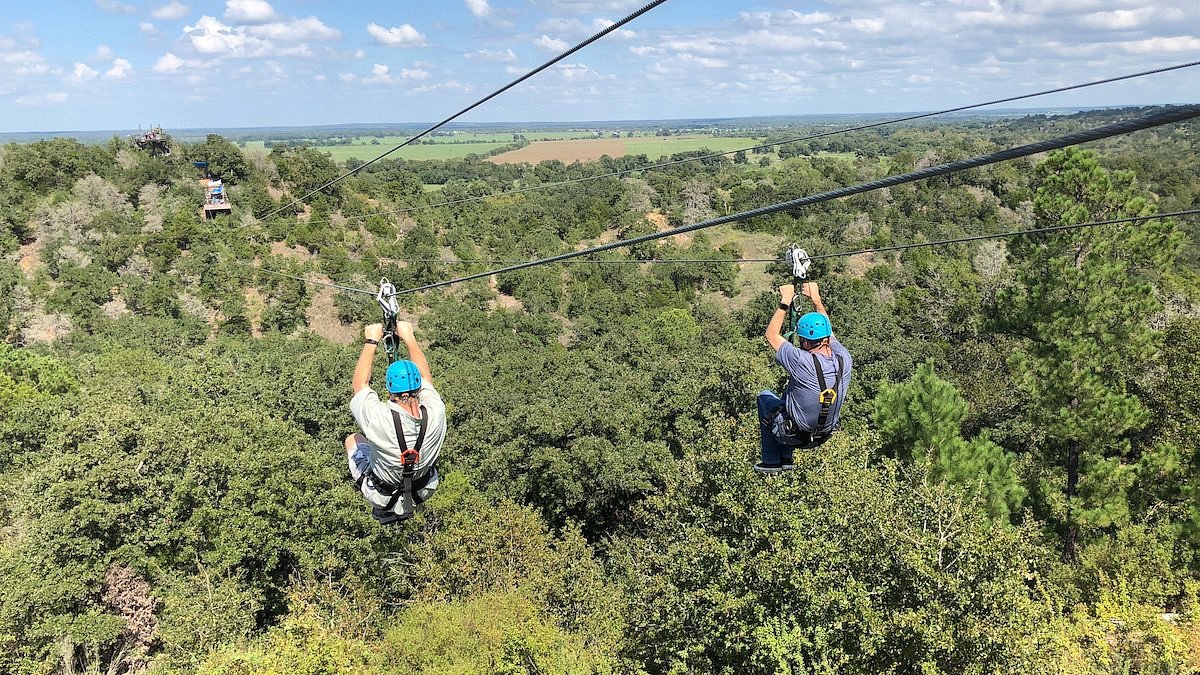 Zip Lost Pines in Cedar Creek, Texas is one of the most exciting tours offered when ziplining in Texas. Their privately guided tours not only offer a safe, adrenaline-filled experience but also have some of the best views in the state, including the Mighty Texas Colorado River!
With six zip lines and three suspension bridges, visitors can expect spectacular views as they soar through pine forests and steep canyons. The dual zip line feature at Zip Lost Pines makes this trip appealing to couples and friends because they can experience ziplining in Texas, side by side, nearly 70 feet above the ground.
Helotes Hill Country Zip Lines, Helotes, TX
Helotes Hill Country Ziplines makes our list because of its immense variety and difficulty levels. They offer more lines than any other course on our list, having ten different lines! This feature makes it one of the most popular places to zipline in Texas. Their courses take two to three hours to complete and are 100 feet above the ground, with speeds of up to 35 mph.
Helotes Hill Country Zip Lines are located conveniently outside of San Antonio, which makes it ideal for local Texans and day-trippers!
Zip Nac, Nacogdoches
Zip Nac in Nacogdoches, Texas is by far one of the most interactive and exciting ziplines in Texas. They offer night ziplining for the moon lovers, and specialty-themed zipline adventures during Halloween, Christmas, and Valentine's.
The finale of the course presents two 900 ft. side-by-side cables, making it competitive, romantic, or memorable as you race to the finish with your loved ones and friends!
If you love heights and adventure, this course is definitely for you, because your feet won't touch the ground from beginning to end!
Go Ape Zip Line and Treetop Adventures, Plano
If you're looking for variety and are ready to live on the edge, Go Ape Zipline & Adventure Park is a must for your next vacation or excursion! Their unique self-guided tours take about two-three hours to complete.
Five sections of their course are located in the forest canopy, which adds excitement and beautiful views. You'll be soaring through the trees with 39 exhilarating cable crossings, so make sure to wave to friends and family as you pass on the course!
While they are a ziplining chain across the U.S., we know you won't be disappointed ziplining in Texas.
Wimberley Zipline Adventures, Wimberley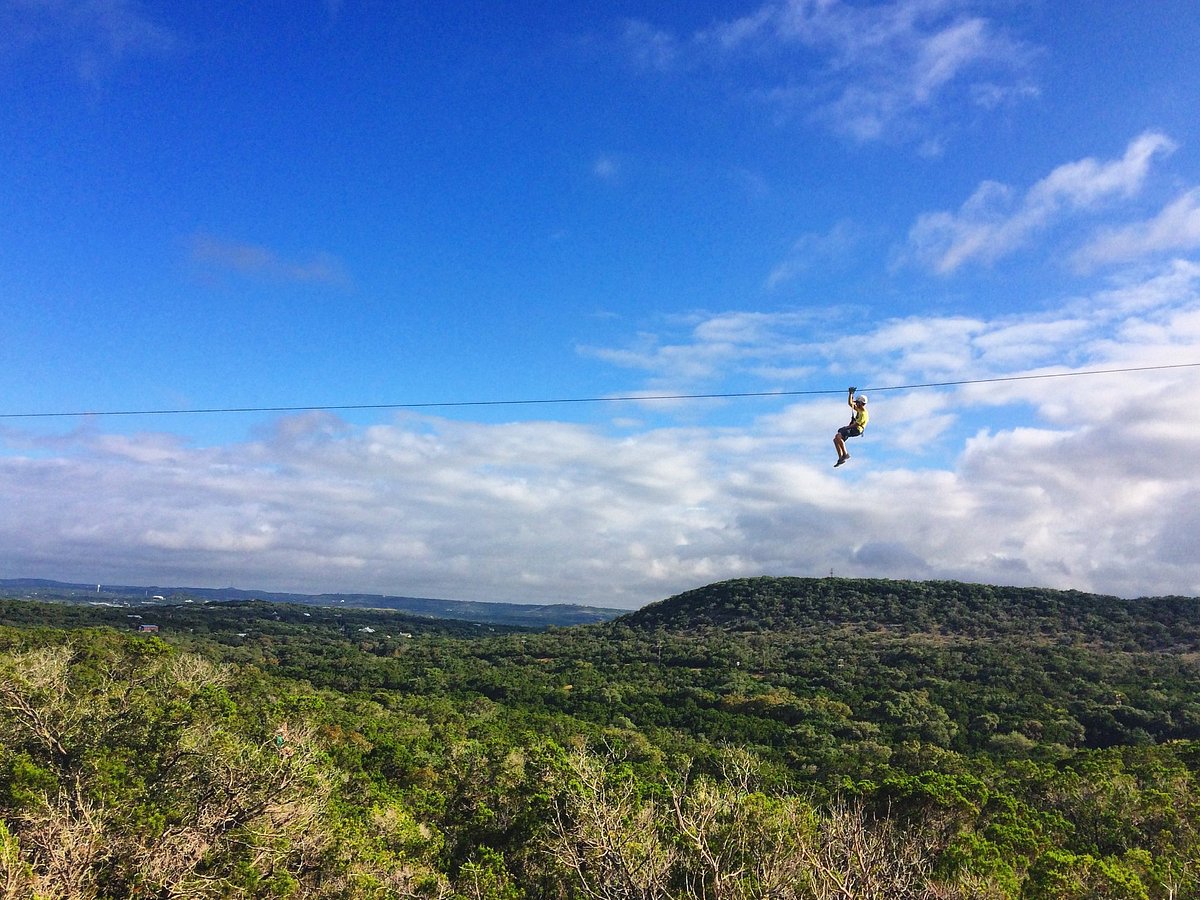 Wimberley Zipline is a fan favorite as it is situated in the middle of Texas' "Hill Country." The quaint town is often referred to as "a little bit of Heaven." It is located conveniently between Austin and San Antonio, which makes it a nice stop for those on vacation, as well as those Texans looking for a fun-filled day trip.
The zipline experience at this location takes approximately two hours and is equipped with ten zipline crossings that range anywhere from 150 feet to 900 feet above the ground. The varying levels of speed and height make this course a thrillseeker's dream when ziplining in Texas.
Cypress Valley Canopy Tours, Spicewood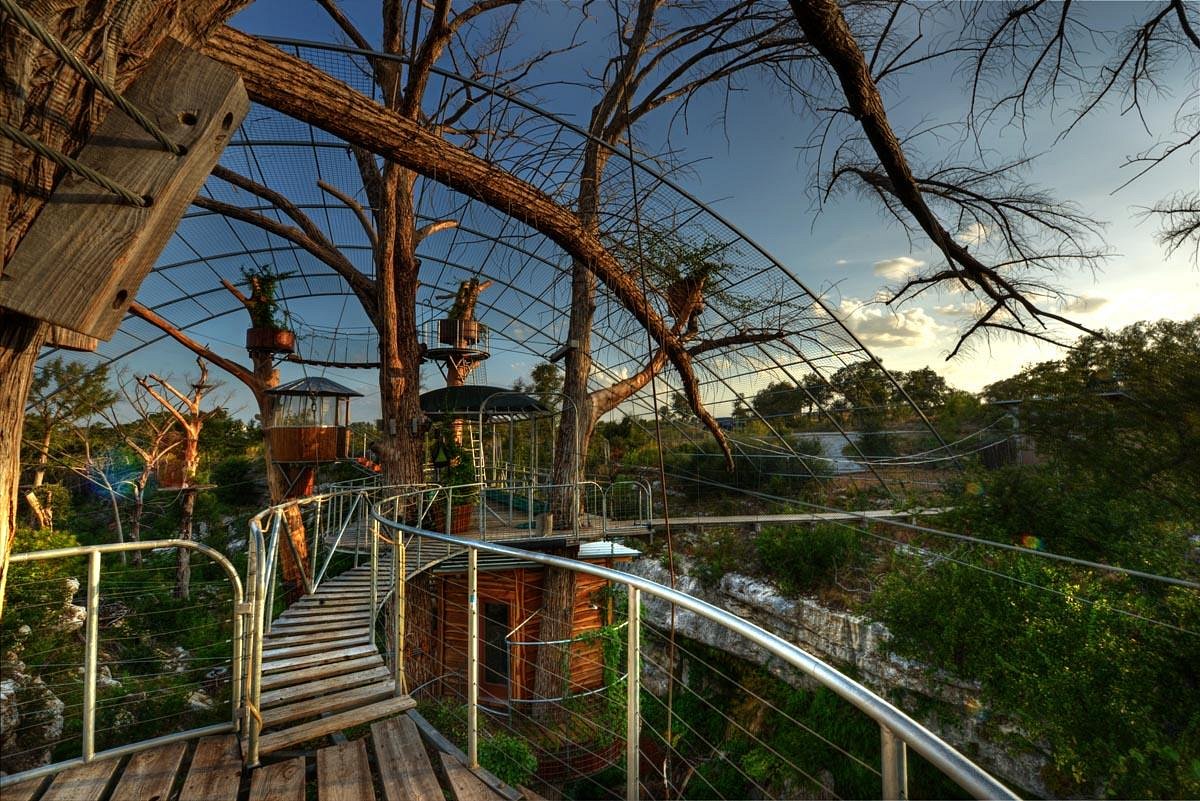 Another challenging course for ziplining in Texas is at Cypress Valley in Spicewood, Texas. This course offers six zip lines up to 40 feet above the ground. These lines take you soaring above and through the old cypress trees, which give their allure to nature lovers. They also have a canopy challenge course for those who are interested in an added unique experience.
While most ziplining tours in Texas offer a variety of options, this one catches our eye, as it also has four onsite treehouses for those looking to stay the night.
Natural Bridge Caverns Zipline, San Antonio
Another on our list local to San Antonio is the Natural Bridge Caverns. This breathtaking location is home to natural caverns and underground caves. It is the largest underground attraction in Texas. Take advantage of the beautiful nature and history as you zip from platform to platform on their canopy lines.
Typhoon Texas Water Park, Pflugerville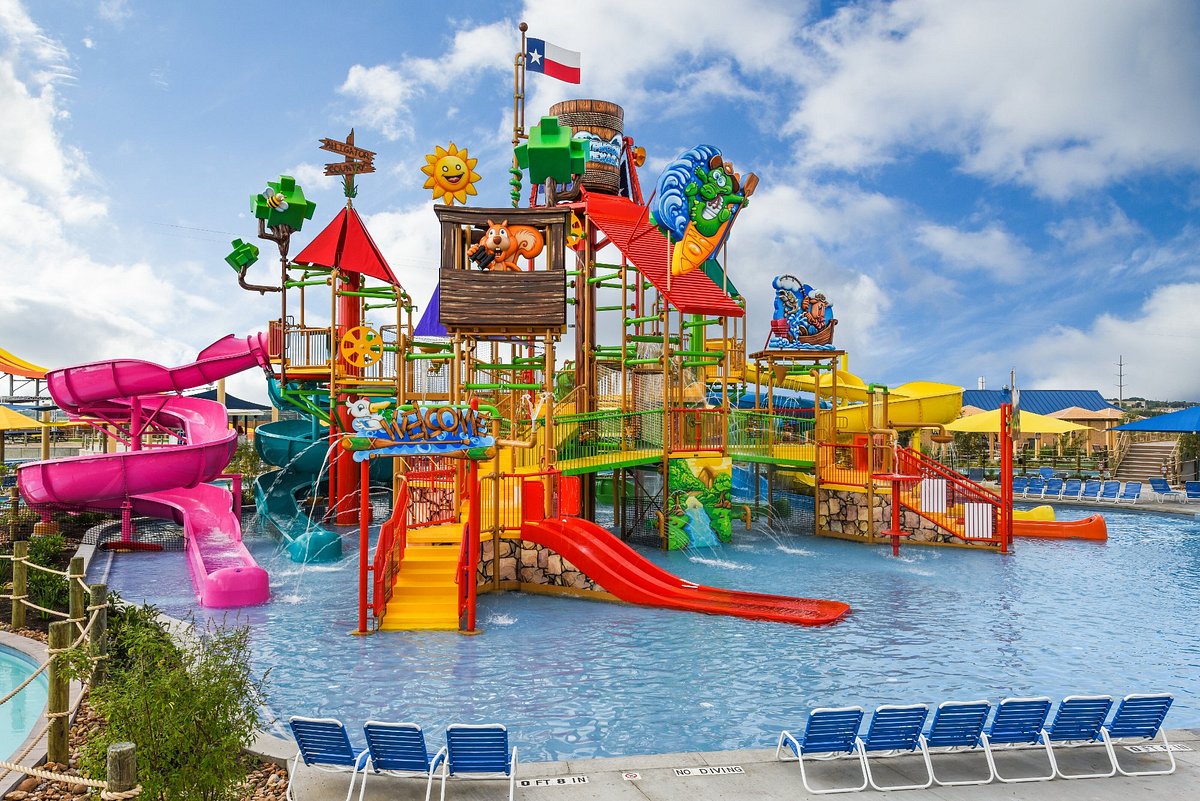 If you are looking for a full day of fun with something for the whole family, Typhoon Texas in Pflugerville, Texas is the place to be. This is unlike most water parks you've seen, as it is home to three ziplines that range from 15 feet to 60 feet high and are about 500 feet in length.
The zip lines run through the water park, so don't forget to scope out the rides you want to enjoy after ziplining. The Typhoon Texas Water Park also has 18 rope bridges, a climbing wall, a free fall, and even a challenge course!
Trinity Forest Adventure Park, Dallas
Next on our list is the Trinity Forest Adventure Park in Dallas, TX. This is a full-range zipline park that includes a canopy tour, a challenge course, and a zipline adventure with a whopping 20 ziplines! With six different courses and four varying degrees of difficulty, this park has something for people of all fitness levels.
The courses consist of balance beams, cargo nets, and other unique climbing features that allow visitors to travel from one part of the course to the next.
South Padre Island Adventure Park, South Padre Island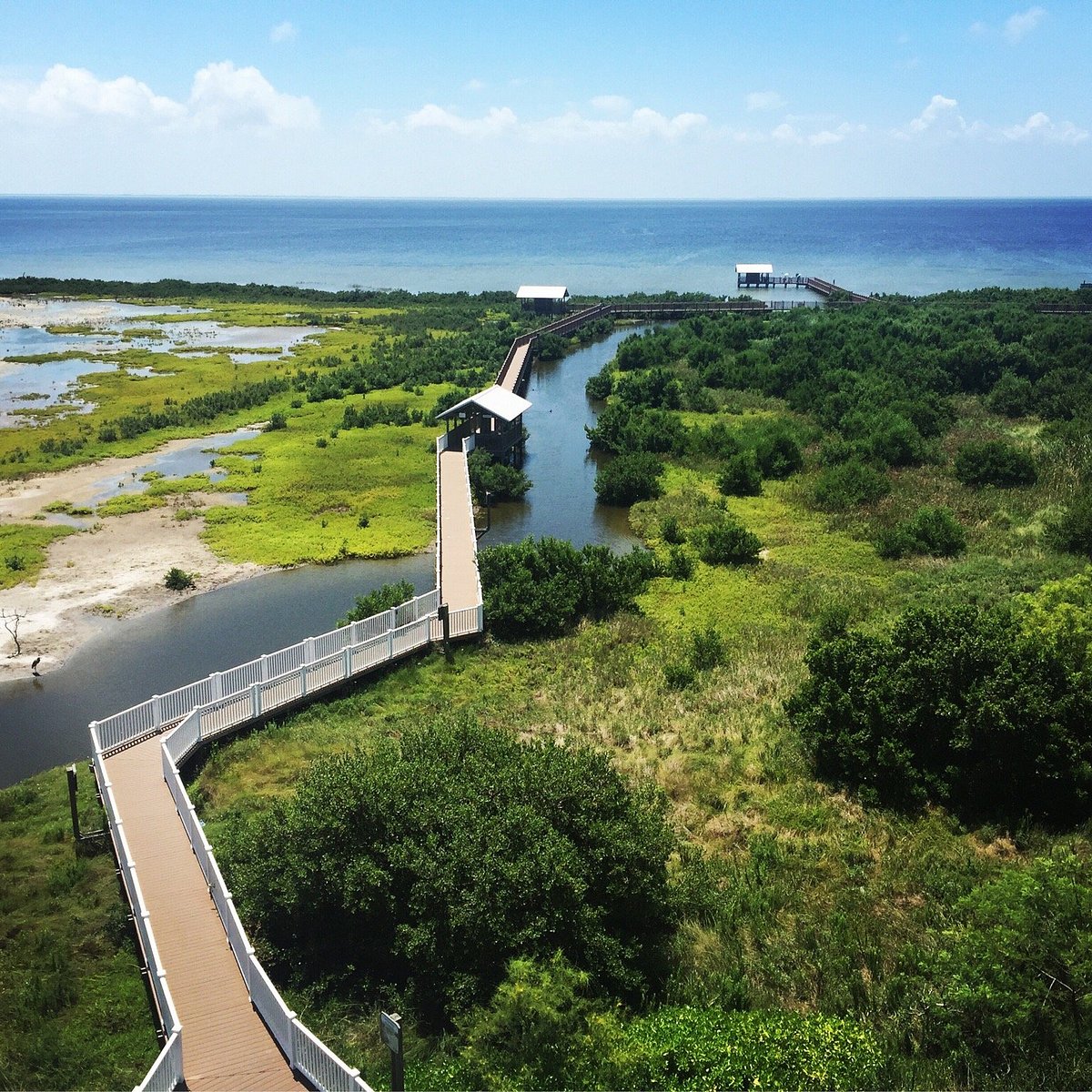 South Padre Island Adventure Park is the place to be if you're looking to have the most hands-on experience ziplining in Texas. This state-of-the-art park has large tower structures that house six ziplines. The innovative and unique quick zipline transition system allows participants to travel the zipline circuit as fast or as slow as they want, which is nice for beginners and experienced zipliners alike.
This park also has no limit to how many times participants choose to zip back and forth on the lines. No "hand brakes" are one of the newest parts of ziplining in Texas and the South Padre Island Adventure Park is proud to be one of the few offering this equipment to their visitors.
This makes it easier to enjoy your time, as you won't have to worry about having to utilize the hand brake mechanisms yourself.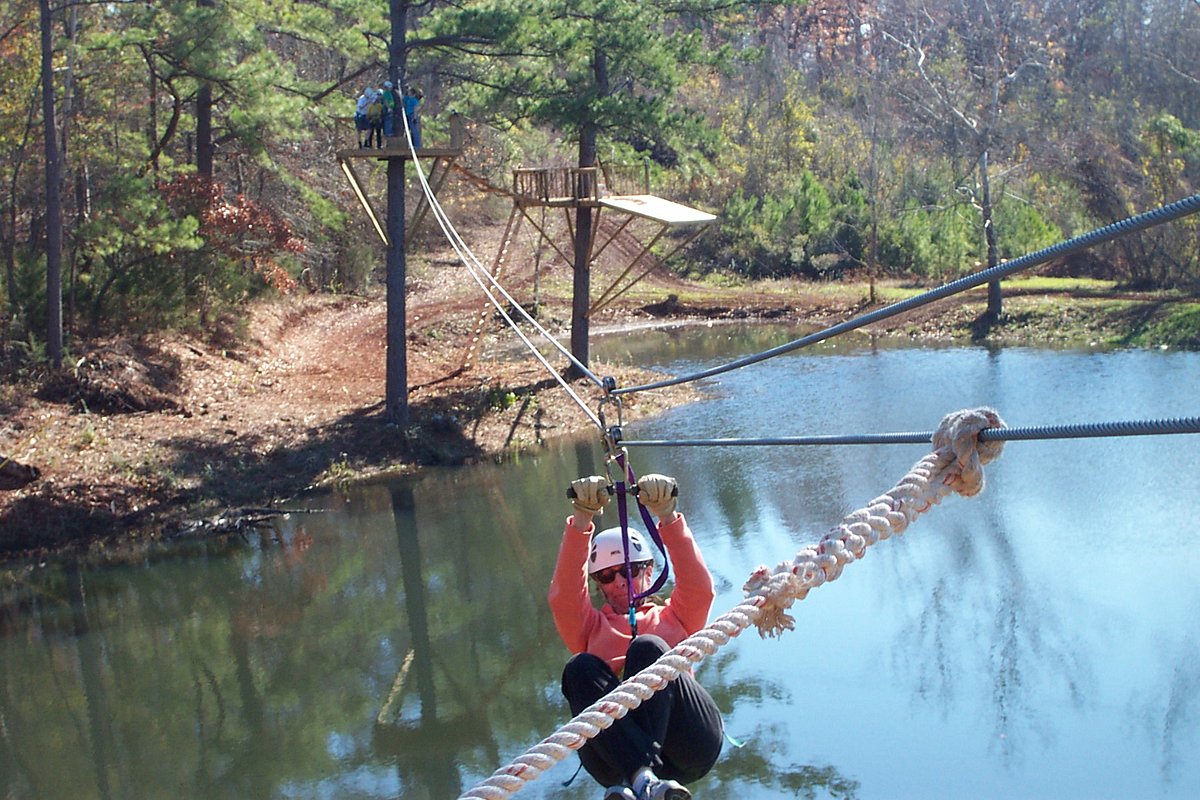 Located in East Texas and home to one of the longest ziplines in the state, at over 1700 feet long, it is no wonder this zipline tour has made the list. Some of the lines were designed to cross each other so don't forget to smile as you pass by family and friends on the course. This zipline tour takes you over treetops and ponds and has spectacular views.
In addition, this park offers horseback riding, bonfires, beachfront property, and a petting barn, so make a day of it when you visit with the family!
Conclusion
Ziplining in Texas has become quite popular over the last few years and seems to be a growing industry due to its exciting nature and breathtaking views. There are many popular zipline companies and parks throughout the state, so wherever you go, you'll be sure to enjoy the Lone Star State from a bird's eye view!
More about our TFVG Author