Family vacations with kids can be stressful if not planned properly. Everyone needs a travel guide when they visit a new place, and with Texas as your destination, you have a lot of options.
By far, Texas is the most family-friendly state. One of the major kid's attractions is the Big Bend National Park. There are several cities in Texas that play different roles in family vacations. San Antonio is one of them, without which a Texas family vacation remains incomplete.
Talking about amusement parks, there are several in Texas. If you are looking for a guide to Texas hill country, you are at the right place and at the right time (we hope). There are many islands and landmarks in Texas, including the famous South Padre Island, Lady Bird Lake, etc. This article will provide a fun wordy ride through the state of Texas. So get your partner and read this guide with a notepad on the side.
4 Reasons Why Texas is the Perfect Family Vacation Destination
Texas is one of the largest states in the US. Not only is it home to one of the significant parts of the oil and gas industry, but a lot is going on here. This state has all of it, water parks, Zilker park, river walks, family resorts, you name it.
Family Oriented
There are several reasons that can make Texas your next family vacation destination. And honestly, it is hard to list all of them here. You can go horseback riding and visit the children's museum. Texas is an excellent destination for a family vacation. No matter what age group you belong to, there is always an activity waiting for you in some parts of Texas.
Dallas Firefighters Museum
Take your small children to the Dallas Firefighters Museum if you really want them to have an unforgettable experience. They won't just enjoy their time there; they'll also cherish the experience for the rest of their lives as they'll learn so much here. Additionally, we bet that they'll bring their kids along.
Six Flags Fiesta Amusement Park
The Six Flags Fiesta Texas is a central amusement park in Texas that leaves you in awe. The moment you step in, you will lose all the memories you have ever had in an amusement park. It is so big and feels unreal. Each and every ride is a breathtaking experience. And if you love to take risks, there are surely several rides for you at the amusement park.
Food
Texas has everything you could imagine in terms of entertainment, from amusement parks to horseback rides, museums, and a lot more. But let's not forget the food in Texas. Oh yes! It is spicy and juicy, and the best part is most of it is affordable. Whether you have a sweet tooth or the opposite, Texas has it for you.
When's the Best Time to Visit Texas with Kids?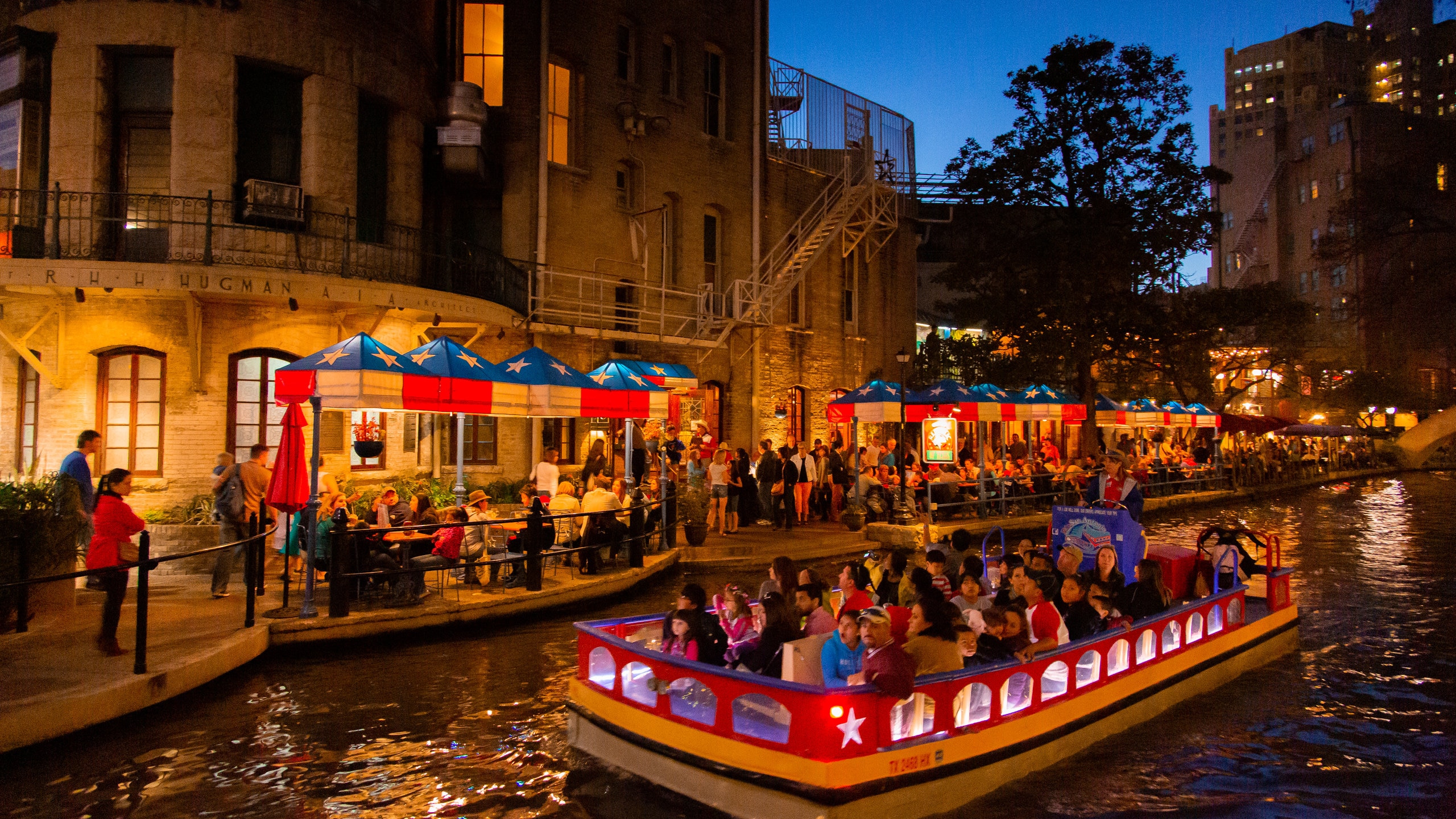 It is unlikely that you are unaware of Texas' moniker. It's humorous and catchy. It is referred to as the "lone star state." There is a rich history associated with this name, but we will let you discover it for yourself when you travel to Texas.
Like other states, Texas is not always the best to visit with kids. And for some reason, we suggest you not take your kids to Texas in the winter. Not that the state is unsafe, but kids won't have the fun time they will at other times.
To explain things, let us discuss a few kids' activities in Texas. Starting off, the junior ranger programs in the Texas park are next level. This activity takes place near Fort Worth. Other than that, you can take your kids to the Schlitterbahn Galveston Island Waterpark or the Barton Springs Pool.
Now, can you visit these places in the winter? The answer is simple-No. Why? because the weather is the exact opposite of what the places require for fun. You cannot visit a water park in the winter. You don't want to visit the hospital every day during your family trip.
Your kids won't be able to enjoy their time at the ranger program because of all the extra clothing to block the cold. So the best time to visit Texas is mid-summer, any month from March to June. These are all the months when kids have summer holidays from school. So there won't be any need to write long leave applications for each of your kids.
If you ask us, we will say that you visit Texas at the end of March or the start of April. This is the time when the weather is neither too hot nor too cold—a good day when the sun feels good.
What's the Weather in Texas Across the Year?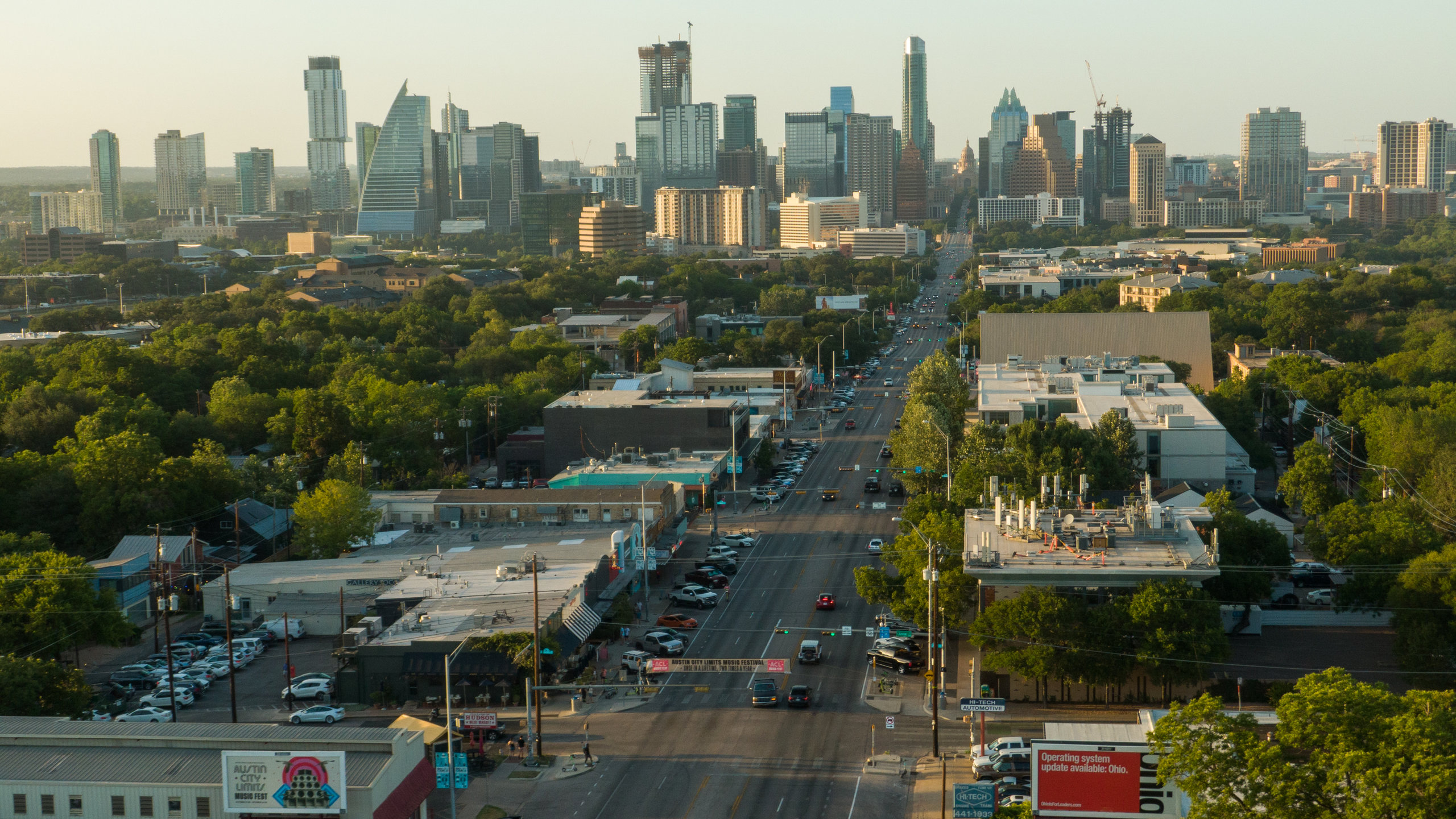 Texas is one of the states in the US where the climate changes every few months. Texas might prove to be the best family vacation spot, but only if you plan your trip according to the weather conditions.
For most of the year, the weather in Texas is neither too hot nor too cold. But this does not mean that the humidity does not rise. January is the coldest month in Texas. After this, the cold disappears while the sun makes its way out.
To make things understandable, the average temperature in February is no more than 60 degrees. March and April are the best months in Texas. Neither too hot nor too cold: an average temperature where the sun does not irritate you, nor does the little rain that lasts no more than two days.
May and June also have the same weather, except that the temperature is a little higher in June, though not as hot as in the Arabian deserts. Fall arrives with the arrival of September. If you are okay with a bit of cold weather, fall is also a great time to take your kids to Texas. The brown leaves crushing under your feet make those beautiful sounds; everything about fall is fantastic.
November and December are the months of mild cold weather. However, if you ever get a chance to visit the Texas State Capitol in winter, make sure to sit in a park and look at every building around you.
In summary, whether it is summer or winter, the weather in Texas changes every two to three months and is often moderate. Texas doesn't get much rain, but when it does, every person can be found outside on their lawns or in the streets taking advantage of the pleasant showers.
What's the Perfect Length of Time to Spend in Texas?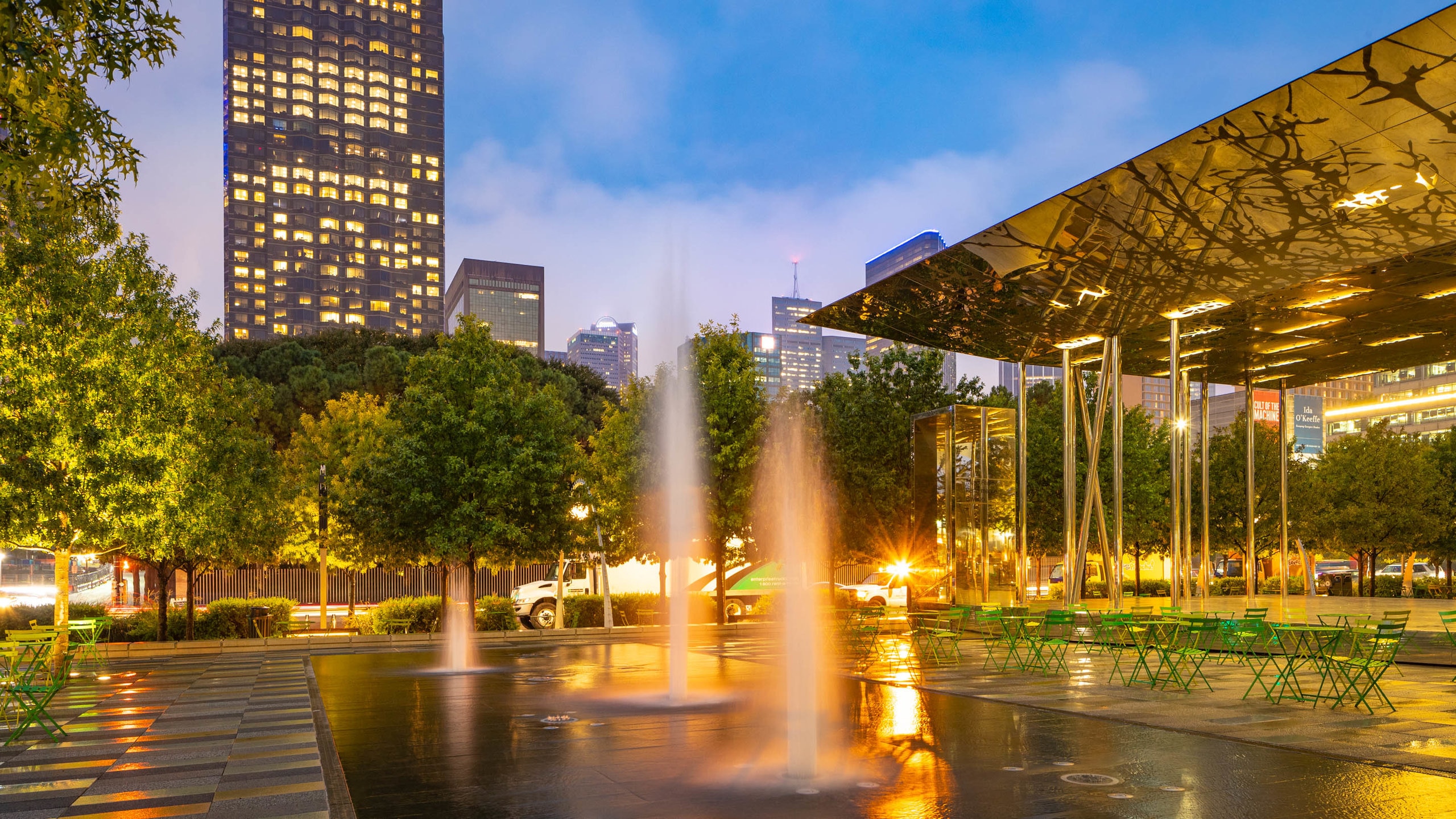 There is no perfect length of time to spend in any place. There are many fun things to do in Texas, and it seems impossible to cover each activity within the time frame of your vacation.
But you must remember many things while deciding the length of your vacation. And for that, the first question everyone has is what is the perfect length of time to spend doing this or that? And while you are planning your trip to Texas, we are sure you have the same question.
For most people with a specific budget, one week is the perfect time to spend in Texas. This time will allow you to visit the most popular states and take your kids to certain places and landscapes you want them to remember.
But if you plan on visiting only one or two states, four days must be okay. As we said before, the perfect length of time we mention here might not be the perfect length for you. There might not be a big budget, or you might not have enough time. Spending a week away from home with kids is as hard as possible.
But at the same time, no one wants to return home from a vacation that provides relief from work and the daily routine. However, life requires change, and you can get enough change in three to seven days, depending on your budget and the number of places you want to visit.
Driving from one city to another takes about four hours, so you need to remember that too. The final decision is yours to make. Calculate the time it will take to travel across the cities you want to visit. Then add a day or two to each city. This will give you the final length.
The Best Things to Do with Kids in Texas
This is the best part of the entire article. Not only does it require much attention, but it also gives us a chance to explain things to the fullest while we enjoy and are mesmerized by each activity. You can visit museums, parks, lakes, mountains, and beaches.
Above all, you must visit San Antonio. The city contains almost all the places we mentioned above. You can take your kids to the San Antonio Riverwalk. Enjoy the fresh air with freshly made corn; that is delicious. Botanical Gardens are a great escape from the noisy city. You can enjoy a peaceful picnic with your family while breathing fresh air.
The San Antonio Zoo is an excellent place for kids. Several animals from different groups are present there. Get your kids some cotton candy, tell them about each animal, and watch them smile. Then you can visit Austin. There, you can take your kids to the Barton Springs pool. Not only will they enjoy the sweet, clean water view, but it will also prove to be a great escape if the sun climbs too high.
If you want your kids to enjoy a hike, take them to the Hot Springs Historic District. It is a resort, but there are beautiful mountains with hiking trails for both foot and bike. The Mustang Island State Park is great if you want to sit next to the beach and get that tan.
If you want to visit several museums but want them to be within walking distance of each other, the Houston Museum District will do justice to your wish. You can book ranger-led tours that involve the kids' ranger program.
In short, the family-friendly activities in Texas are uncountable. But keep in mind your budget while planning the trip to these beautiful sites.
The Best Family Hotels & Resorts in Texas
Hotels and resorts are the most controversial part of the entire trip to any place. And things are no different when you visit Texas. First, you need to decide which city you will stay in while visiting Texas. This IS half of the job, however.
Suppose you are visiting San Antonio and Austin. When you look for resorts and hotels, make sure they are near the places you want to take your kids. But since we are here to help, we will do our best in every way.
There are many hotels and resorts in Texas, and sometimes, making a decision becomes impossible. Every hotel claims to provide the best service, and the prices are almost similar. Not for those hotels that are very popular and have a big name. They are no doubt pretty expensive.
If you want a pool and a play area for kids, the Moody Gardens Hotel, Spa, and Convention Center in Galveston is a great option. The Hyatt Regency Hill Country Resort and Spa in San Antonio is also great. It is near many national parks and the zoo.
The Hotel Contessa, also in San Antonio, is a great hotel in terms of budget and architecture. The building looks great, and so do the services. If you want to rest near the coast, the Emerald Beach Hotel has no better competitor.
The Homewood Suites near the San Antonio airport are also great. But they are a bit expensive. However, no one can stop you from booking your rooms if you have the budget. All of these hotels and resorts have a refund policy. So if you change your mind at any time, you can get your money back. This is another great thing about Texas; the majority of the hotels are cooperative.
What's the Average Cost of a Hotel in Texas?
Hotels in Texas are economical, and no one out there can prove us wrong. Better than any other state in the US, Texas is a showstopper. Apart from the several fun ideas the state provides, Texas is great for long stays. Be it food or hotels; everything is budget-friendly. Obviously, there are places that are expensive, but the majority of them are not.
Whether you want a resort or a hotel, there are a wide variety of economical options for both. And surprisingly, both are great. A resort offers a little more comfort, but the cost is not much different from that of a hotel.
According to a report, the majority of the hotels and resorts in Texas have an average price of $139. Now, if you compare this with any other state in the US, you will find a massive difference between both. Other states are really expensive, and one of the reasons for the popularity of Texas is its economic stability.
People from all over the world and the US come to Texas for vacations. Unlike visiting New York, Texas does not require spending too much. If you compare a two-day trip to Texas with a two-day trip to New York, the price difference will allow you to stay in Texas for another couple of days.
So if you want a resort, a hotel next to a beach, or suites, Texas offers everything at a great price. The most economical cities in Texas are San Antonio and Austin. The islands are also great but the stay there is a bit expensive. However, this should not stop you from visiting them as there is not much cost difference.
We recommend the hotels in the above section, but they involve no paid sponsors.
The Best Places To Eat With Kids In Texas
This is the part that everyone's been anticipating. The topic of food is always up for discussion; it can help ease the pain of a breakup and is a constant companion on any vacation. For some, food is more important than travel, so one can take some chances with the latter. You won't have a pleasant time at a location if the food is subpar.
However, since you are in Texas, the food is always right. On your journey to various destinations, you can stop at one of the numerous nearby eateries, but you can also go somewhere specifically for food. And Spare Time Texas is our top suggestion for that. It truly is a family-friendly restaurant.
There is a bowling alley for you to enjoy while your food is cooked. At the same time, the way they take care of your kids and the politeness of the staff is on another level. If you want to have the feel of eating dinner in a jungle, the Rainforest Cafe is an excellent place for that.
As the name suggests, the cafe's decor and atmosphere reflect the same vibe. Plus, we're positive that your children will have a good time there. Even while eating, everything about being in a cafe seems more appealing.
It's advisable to bring hyperactive kids to Phil's Icehouse. There are a lot of exciting things your children can do. The food is also excellent. Both fast food and grandma's homemade sandwiches can be found here.
Little Matt's is one of the restaurants that are not only for kids but for adults too. The menu is great for adults, and the candy shop is a dreamy place for kids. You can enjoy your food while your kids play with the wall-mounted iPads. There are more options, but this is great for now.
The Best Day Trips from Texas that the Whole Family Will Love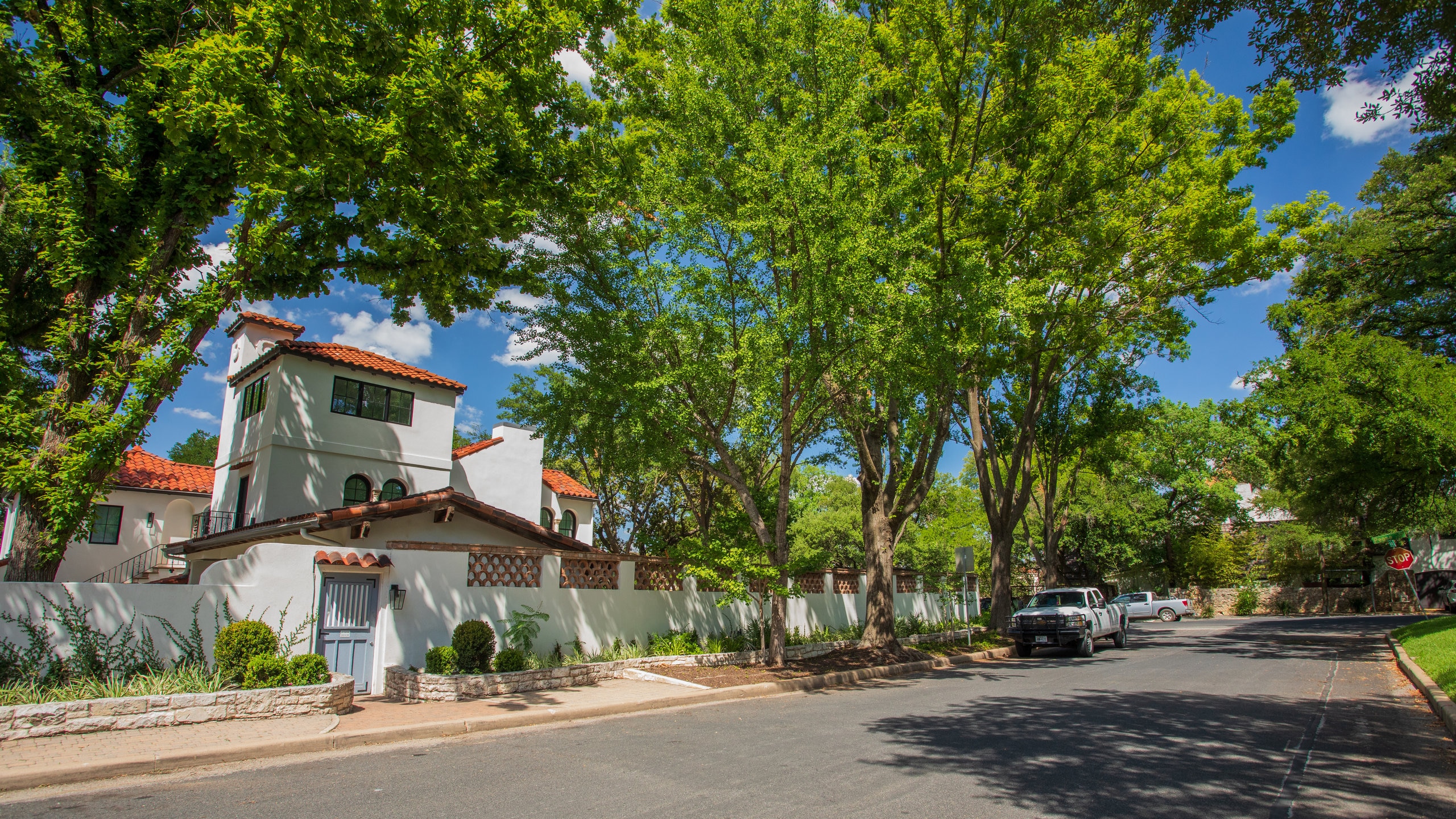 Have you heard about Galveston Island? If not, you are missing out on a major part of Texas. Day trips are a big part of every family trip. These allow you to experience the most in a short span, but only if the trip planner is a genius. Everyone is a genius in their own way. But you need a little knowledge about a place before planning. And this is why you are here.
Till now, we told you about everything that kids are focused on. But now is the time to take care of the adults too. Since adults must take kids along, planning a day trip can be hectic. But worry not; we are here to help.
There are many day trips that you can go on from Texas, especially for families. You can decide on one or two depending on the time you spend in the state. The first one is the visit to Palo Duro Canyon State Park, where everything is fresh and nice.
You can then visit the Natural Bridge Caverns, which are near the San Antonio Zoo. The place is breathtaking and takes a day to explore fully. Galveston Beach and the National Heritage Park come in at number three on the list. There is not much we can explain about the beauty of this place in words. So it is best if we leave it for you to discover.
Other options include Rose Capital, the Texas State Aquarium, Marfa Lights, and much more. It is not possible to list each option in this post. But we did manage to list the important ones. Make sure to visit each one of these places if you spend enough time in Texas.
How To Get Around Texas During Your Vacation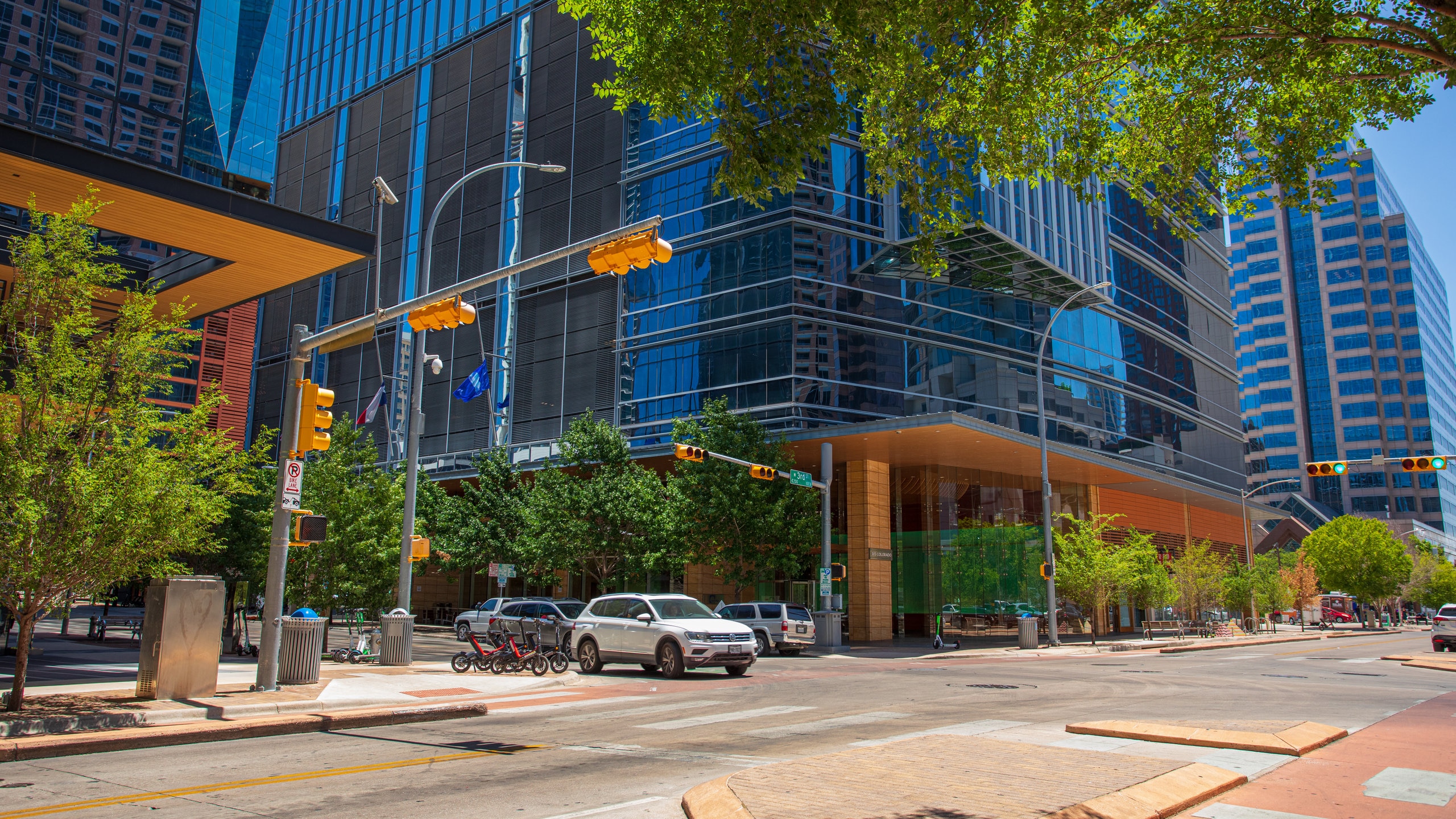 If you are visiting from a nearby state, there is a high chance that you have your car with you. However, if you come from far away, traveling is an issue you need to resolve before stepping foot in Texas. But there is nothing to worry about.
Like food and hotels, traveling in Texas is cheaper than in most other states. If you have the budget to rent a car, we recommend you do so. This will save you from the extra taxi fares and the unwanted wait. This is also the safest and least stressful method when traveling with kids.
However, buses are available on every route if you do not want to rent a car or take a taxi. These buses provide free Wi-Fi, and they come with bathrooms to make things easier for you when your little one asks to pee. This is something that every state in the US has.
As for the most affordable method, we cannot lie but tell you that buses it is. Renting a car can be expensive at times. You will probably need a big car if you have a big family, which is expensive to rent. In the same way, not everyone will fit inside a taxi.
But buses are not outdated and provide you with the most comfortable seats. If your kids are well-behaved, there is no point in going for a rental car. Moreover, this will save you from the delay as the buses follow a route and you can easily visit your destination.
Last but not least, the only thing left to tell you about traveling in Texas is that the final decision is yours to make. If you want a family-only trip, a rental car is your best choice. Otherwise, you can look into the other two options.
The Best Ways to Get to Texas for Your Vacation
If you are coming from some other US state, the travel will be less costly. Unfortunately, if you're traveling from outside the country, you'll need to take a plane.
Imagine coming from New York to visit. Although you can travel by road, it is preferable to fly. If you're bringing the kids along, they won't be able to handle or enjoy the long car travel. We would advocate driving to Texas if it were only three to four hours, but that is not the case.
But the way you get to Texas will also depend on what time of year you are visiting. The flights will be expensive if you come in March or April. But you can go for the cheaper option as it is only a matter of a few hours.
The greatest thing you can do is start looking for flights a few months before your trip if you want to fly in style and comfort for a few hours. The opportunity to purchase low-cost airline tickets is presented here. Don't delay in purchasing your plane tickets once you have them.
Visitors from other countries will find things easier if they possess a passport that does not call for a visa. But you'll need a visa if you plan on visiting certain nations. You'll need to apply months in advance if you're applying from one of those countries. This is because obtaining a visa can take several months. Perhaps just a few days, if you're lucky. This is why a six-month visa is a good idea.
3 Top Tips for Staying Safe in Texas When Visiting with Kids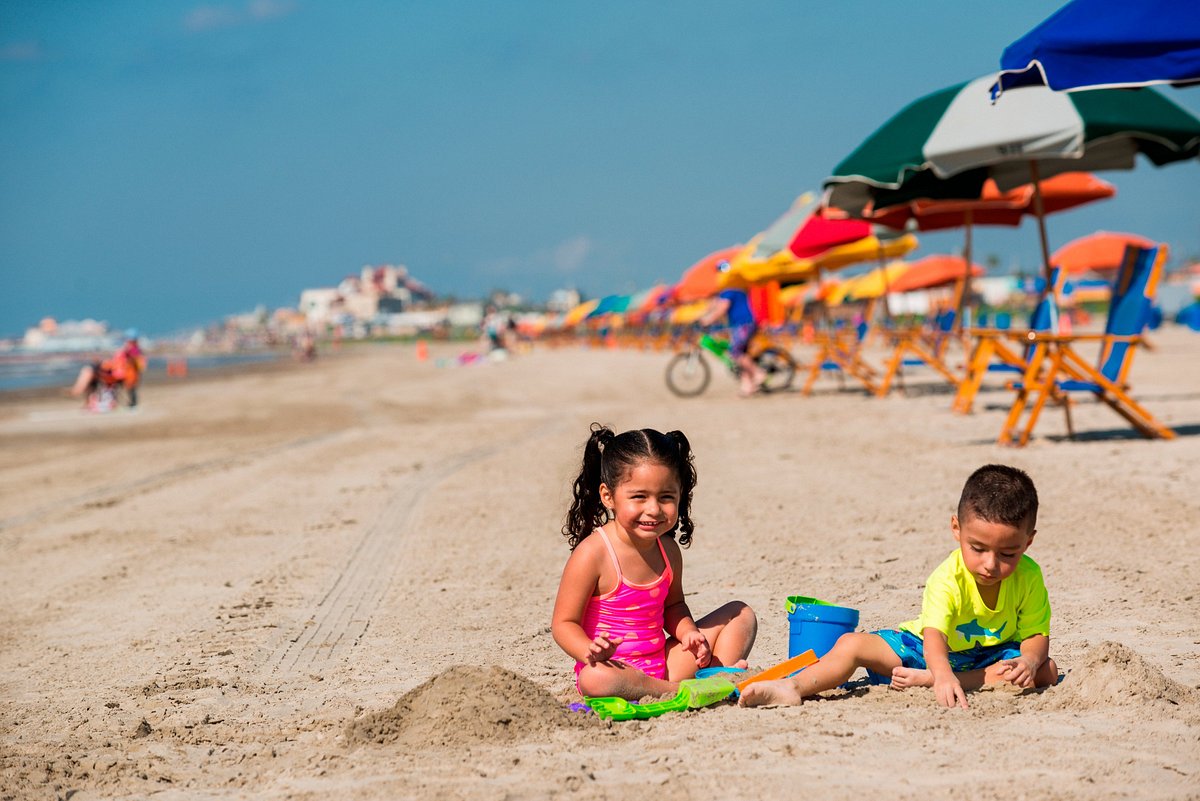 Protecting yourself from thieves and other criminals is only part of what it means to be safe. Several variables can influence your health when you move away from home. Some people, including you and your family, may find that the water in Texas is unfit to drink.
Local Water
As for kids, you need to be a little more careful. It is their growing age, and a small thing can have a lifetime effect on them. So, if you feel the local water does not suit your kids, buying mineral water from stores is better.
Hygiene & First-Aid Box
Bring a first-aid box along for the trip. Ask your children to wash their hands every time they return from a trip to a zoo or any other place. Also, make sure to tell your kids the plan for the day. This will allow them to prepare themselves for the whole day.
Stick with the Kids
If your children get lost while exploring a park or zoo, have them meet you at a predetermined location. You'll be able to avoid a lot of anxiety this way. But caution them from making too many unplanned excursions. Keep them in your line of sight, and if they're still toddlers, stick close by.
When you are in your hotel or resort, make them learn the room number you are staying in. Also, give them a paper slip where you mention the little details, including your phone number. But do not write anything like your card number on it in case it gets into the wrong hands.
These are the general guidelines everyone must give to their kids. This will make them realize the importance of safety and security and allow them to learn and grow.
Conclusion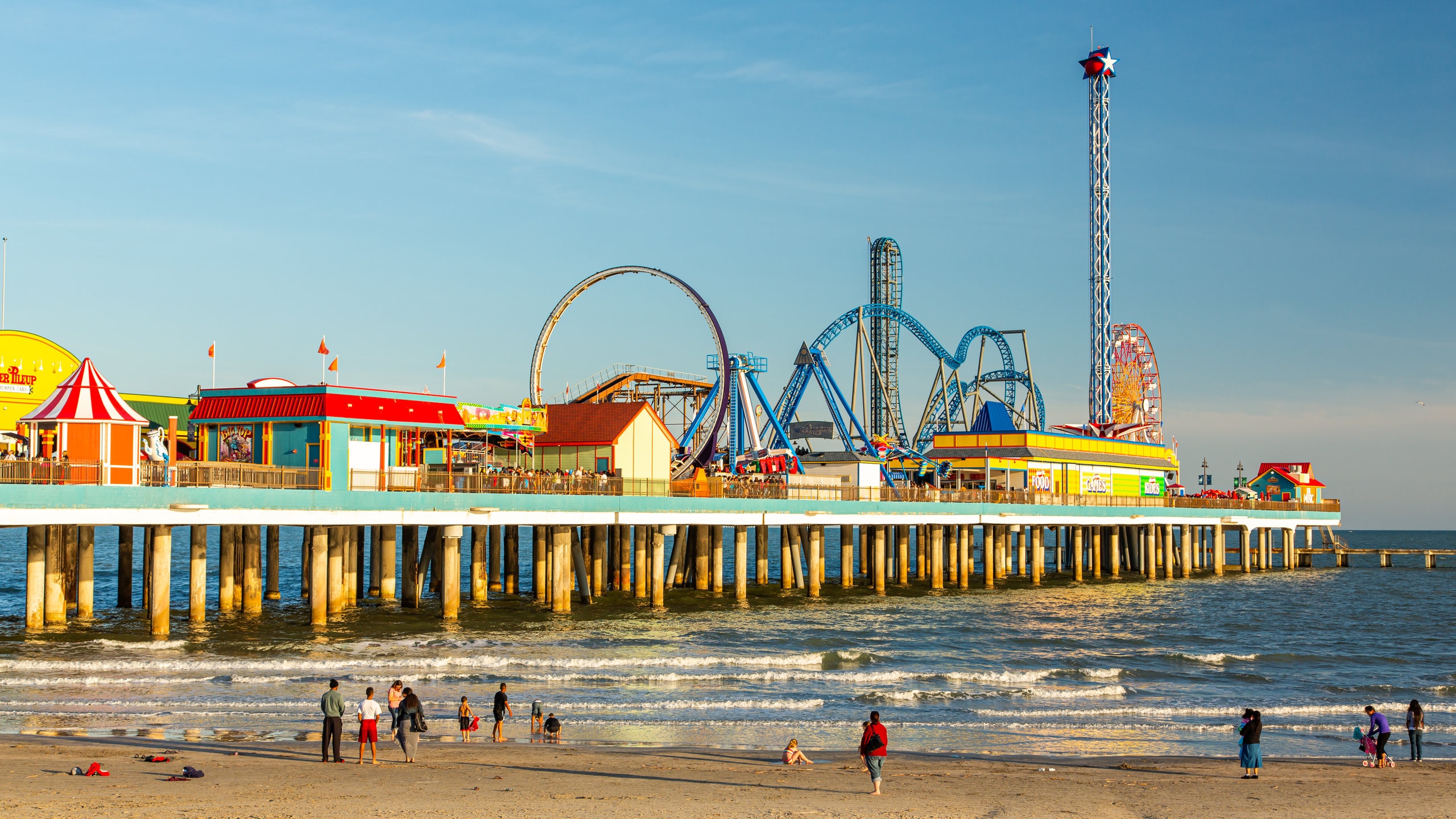 Texas is a great place to visit with kids. Not only is the whole trip cheap, but it is also manageable. A few days in Texas can provide you with excellent memories you will forever cherish. From activities to food, everything is well-explained in this article.
While lodging costs in other states may be high, Texas is in a league of its own. Whether you go to Sandy Lane Park or the Rolling Hills, you're guaranteed to have an unforgettable day. You can go to museums, lakes, and theme parks if you like. Everything you need may be found in Texas.
Make sure to plan everything beforehand, as it will save you a lot of trouble. Cheers to a happy vacation in Texas!
More about our TFVG Author