When you are packing up your family for a well-deserved vacation, you want to ensure there are no surprises regarding baggage allotment and fees. It is better to be well-prepared in advance and pay for extra baggage before arriving at the airport so you and your family have a smooth entry into your vacation.
Although there are commonalities among many airlines, each will have its specific policies. If your airline of choice is American Airlines, read on as we have gathered together everything you need to know about their baggage size, fee, and limitation policies.
American Airlines permits each passenger to have one carry-on bag and one personal item free of charge on each flight. There are various policies for checked-in bags that depend on your ticket class, seat grade, and destination. Make sure you are clear on what is included in your ticket price prior to purchasing, as baggage charges can be much more than you might expect.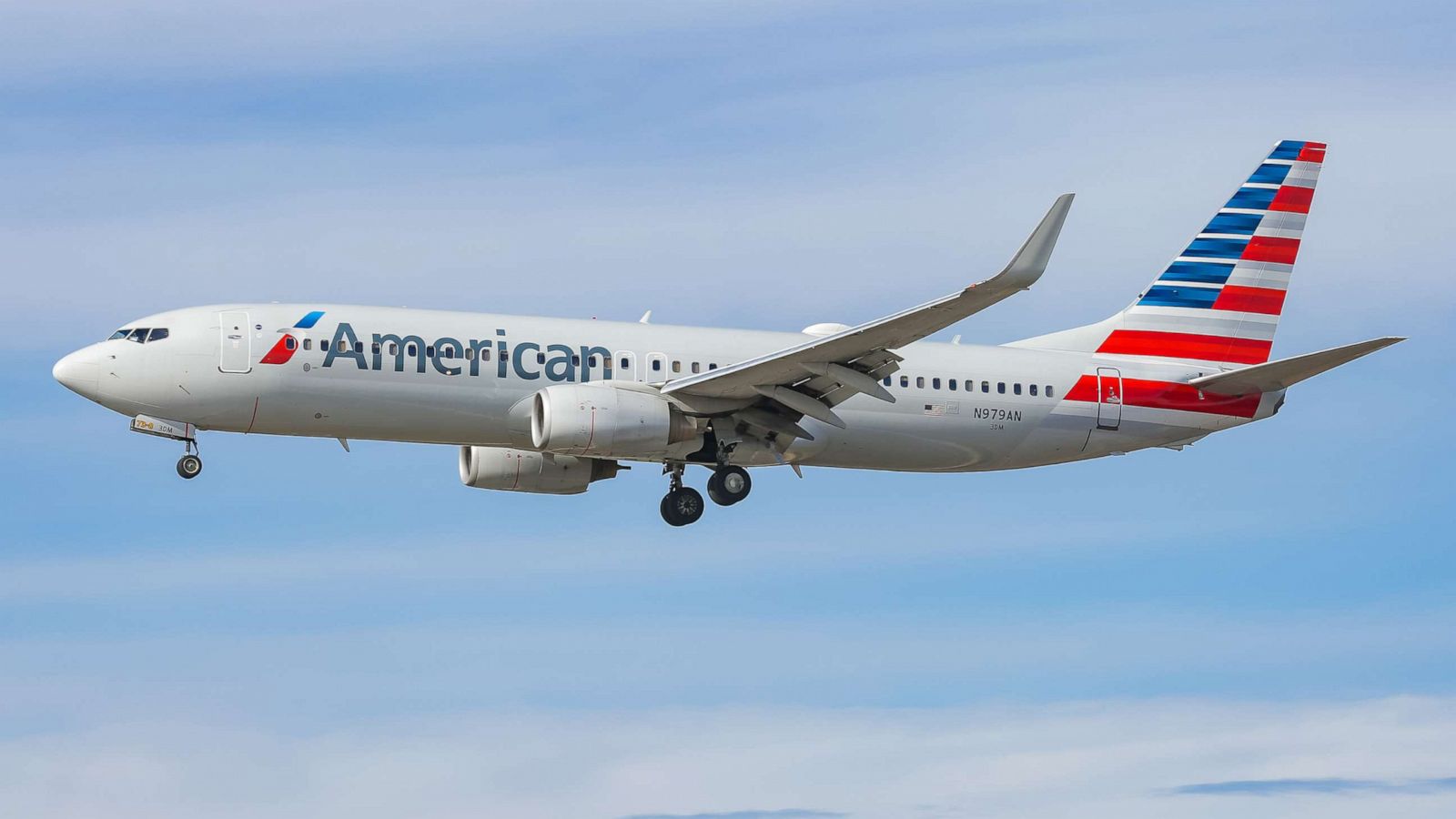 Personal Item
American Airlines allows each passenger to carry one personal item onboard at no cost. The personal item must be the appropriate size, fit under the seat (or in the overhead bin if in a bulkhead seat), and comply with the carrier's rules.
Dimensions of your personal item must not be over 18 inches in height x 14 inches in length x 8 inches in width or 45 cm x 35 cm x 20 cm.
A personal item can be a briefcase, purse, backpack, camera bag, or laptop bag.
Carry-on Bag Policies
In addition to a personal item, each passenger is allowed one carry-on bag at no cost. Your carry-on bag must fit under the seat or in the airplane's overhead bin. The measurements for size limitations include wheels, handles, and side pockets.
Dimensions must not be over 22 inches in height by 14 inches in length x 9 inches in width or 56 cm x 36 cm x 23 cm.
You are allowed to use a soft-sided garment bag as a carry-on. Dimensions must not be over 51 inches or 30 centimeters (length + breadth +height).
If you plan to carry on liquids, gels, creams, or aerosols, be sure to put them in travel-sized containers of less than 3.4 ounces (100 milliliters). The containers containing these liquids, gels, creams, or aerosols will need to fit into one quart-sized bag to pass through security.
If you bring batteries with you, put them in a separate plastic bag in your carry-on. Be aware that lithium batteries have some restrictions.
Some common items that are not allowed in your carry-on are:
Alcohol
Swiss army knife, razors, or box cutters
Mace or pepper spray
Firearms or explosives
Paints
Bleach, spray starch, or solvents
Insecticides
Recreational or medical marijuana
Samsung Galaxy Note 7 devices
Metal scissors with cutting edges over 4 inches long
Screwdrivers, wrenches, or pliers over 7 inches long
You can find a list of all the restricted items on the American Airlines website.
Additional Carry-on Items
If you are traveling with small children, American Airlines does allow for particular carry-on items with no fee.
This includes:
Child restraint seat
Diaper bag
Baby stroller
Be sure to check their website for complete guidelines.
The following items are not considered personal or carry on items and may also be carried onto the plane with you at no cost:
Duty-free items in a security tamper-evident bag
Pets
Service dogs may fly onboard on the condition that the dog is with the owner and that they are wholly dependent on the dog.
American Airlines allows passengers to carry dogs and cats as long as they meet the requirements of size, age, and the destination to which they are flying. This will count as a carry-on item. It's important to fully comply with the airline's rules for bringing a pet on board.
There will be additional fees when traveling with pets. Be sure to contact American Airlines before your trip to inform them that you will be bringing a pet on board and make sure you are aware of all aircraft restrictions.
Be sure to label your carry-on item just as you would a checked-in bag. Sometimes if a flight is full, the airline will restrict carry-on bags, and they may request to check your carry-on bag into cargo.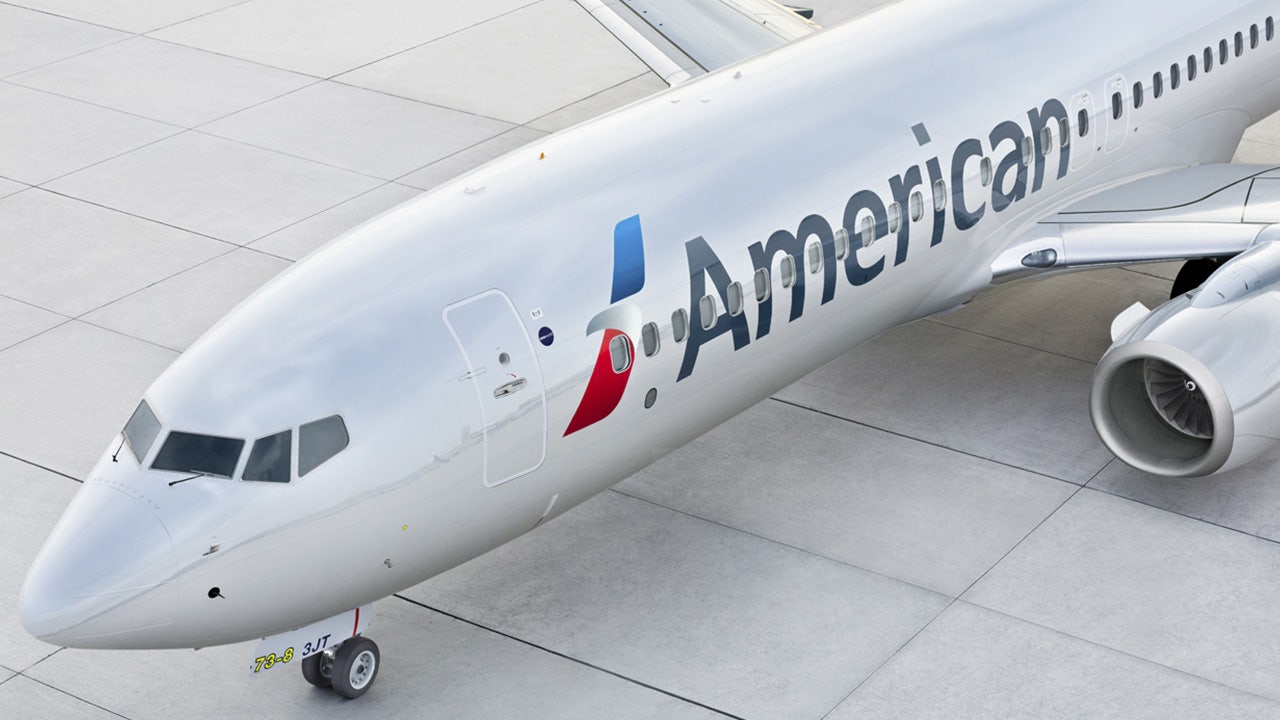 Checked Baggage Policies
It is vital to check the rules on your ticket prior to purchasing to be sure that you understand whether or not you will have to pay for baggage. The number of bags you can check in will depend on your destination and what class your seat is located in.
For basic economy, you will have to pay for each checked-in bag. However, you will be allowed 1 or 2 complimentary checked-in bags for all other classes. Also, you may qualify for complimentary bags if you are enrolled in an American Airlines credit card or oneworld® program.
Cost
The cost for checked-in baggage is as follows:
1st bag $30
2nd bag $50
3rd bag $150
Additional bags $200
Ultimately, passengers can check in up to 10 bags for most flights. The exception is passengers on flights to or from Mexico, the Caribbean, Central America, or South America are allowed up to 5 bags. There are some seasonal restrictions, so be sure to check the American Airlines website for full details before your flight.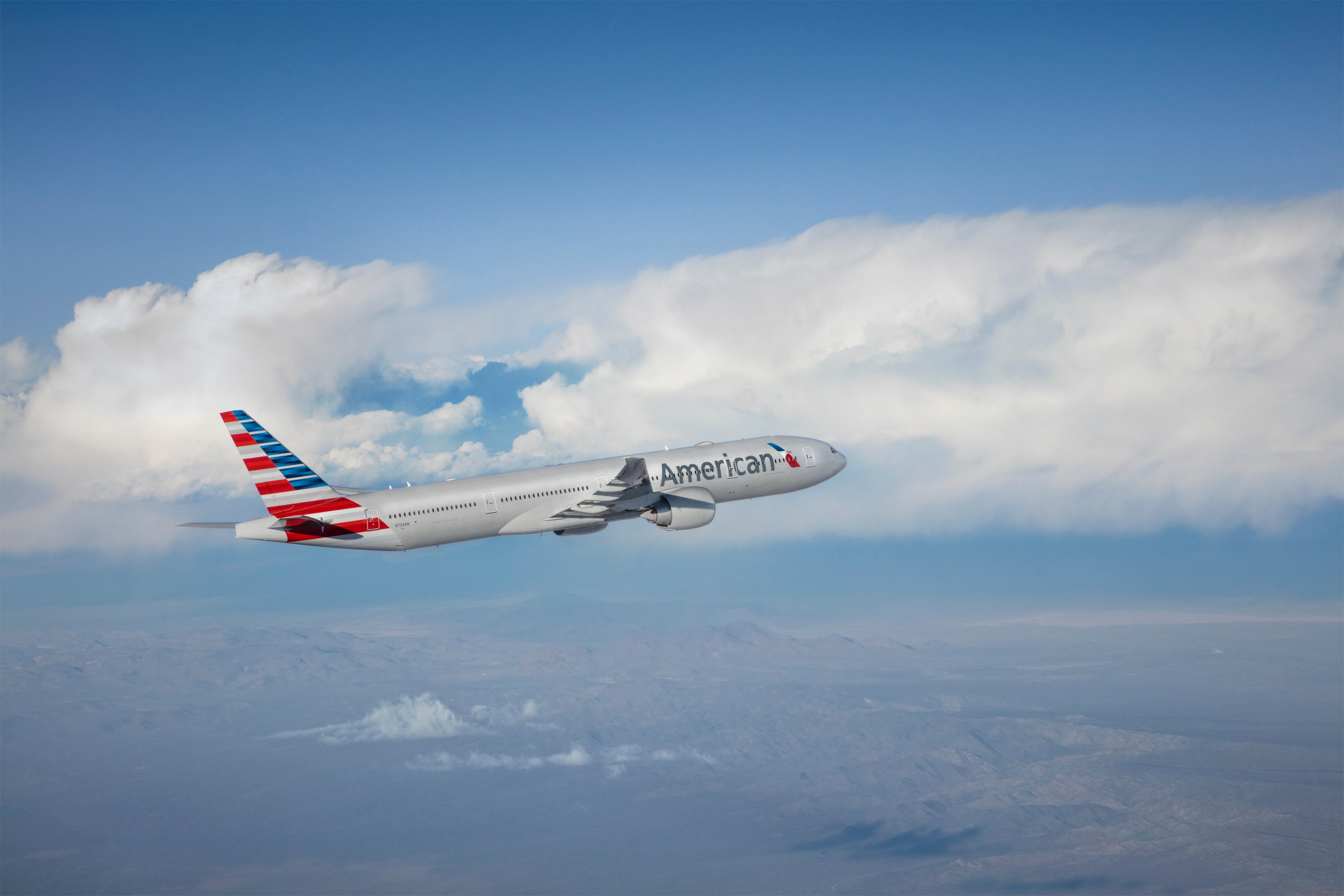 Size of bags
You can determine the size of your bag by adding the total outside dimensions together: length + width + height.
For most regions* and classes, the maximum size of your checked bag can be:
Dimension: 62 inches or 158 centimeters
Weight: 50 pounds or 23 kilograms
For First or Business class, the weight limit is raised to 70 pounds or 32 kilograms, but the dimension limits are the same.
*Exceptions on size limitations are for destinations in Australia and New Zealand. The weight limit for these destinations is 70 pounds or 32 kilograms.
Excess weight
Suppose you have baggage that exceeds the size limitations, either weight or dimension. In that case, you will be charged extra fees depending on your destination. These charges can run between $100 and $200 per person each way. Visit the American Airlines website directly for full details.
American Airlines does not accept checked baggage over 130 inches or 320 centimeters in total dimensions or over 100 pounds or 45 kilograms.
Exceptional Baggage
Here, you'll find the regulations for the following exceptional items.
American Airlines will allow sports equipment to be checked in. The total dimension must be less than 126 inches or 320 centimeters, and the maximum weight is less than 70 pounds or 32 kilograms. This is also subject to the airplane size and available cargo space, so it is wise to call the airline prior to purchasing a ticket to confirm space. This will be counted as one checked-in bag.
Sports equipment allowed includes:
Bow, quiver, and arrows
Baseball bats
Bicycle
Bowling Balls and case
Camping equipment (without camping stove, fuel, Sterno, matches, lighters, or flares)
Curling equipment
Fencing equipment
Fishing
Golf clubs
Hang gliders
Hockey, cricket, and lacrosse equipment
Oars and paddles
Scuba gear
Skateboards
Skis
Tennis, badminton, squash, or racquetball
Windsurf
Be sure to check out the airline's liability limitations in regards to hauling sports equipment.
American Airlines accepts small musical instruments as a carry-on item on a first-come, first-serve basis. It must fit in the overhead bin or under the seat in front of you. This will be counted as your carry-on bag.
If it is safe for the instrument to be checked in, it must be no larger than 150 inches or 381 centimeters and less than 165 pounds or 75 kilograms. This will be counted as one checked-in bag.
If you are not comfortable checking the instrument in, you will need to buy an additional seat at full cost to have it on board with you.
Final Reminders
Before you fly, review your flight information as the rules and regulations can change quickly. In addition, it is always wise to visit the airline's website to ensure you have the most up-to-date information.
Be sure your luggage is in good shape, with steady wheels, handles, and straps. We also recommend that you buy the TSA-approved luggage locks to secure your baggage prior to going into cargo.
Label each bag with your first initial and last name and a secondary (to avoid phishing) email address in case the bag gets lost and the airline needs to reach you. It is wise to include this information on the inside of your bag as well.
It's also helpful to attach a bright ribbon or tag to your bag, especially if it is a common black, blue, or grey bag. This detail will make it easily identifiable in the sea of luggage as it comes down the baggage trolley.
More about our TFVG Author
A seasoned traveller, Dad, and avid sports tourist, James foundered The Family Vacation Guide to share his expert vacation experiences- especially when it comes to being a travelling family man.
Featured in Travel articles such as Travel + Leisure, TripSavvy and SFGate, you know you're reading some of the best vacation tips online.