Some airlines let people with strollers and kids who move around a lot get on the plane early, but others don't and will leave you stuck at the gate trying to figure out how to fold up a huge stroller while an angry crowd forms behind you.
Today, we'll be comparing American Airlines and Delta Airlines, two of the most well-known airlines in the world. Which is the smarter choice? Find out all you need to know about choosing the finest airline for you or your loved ones.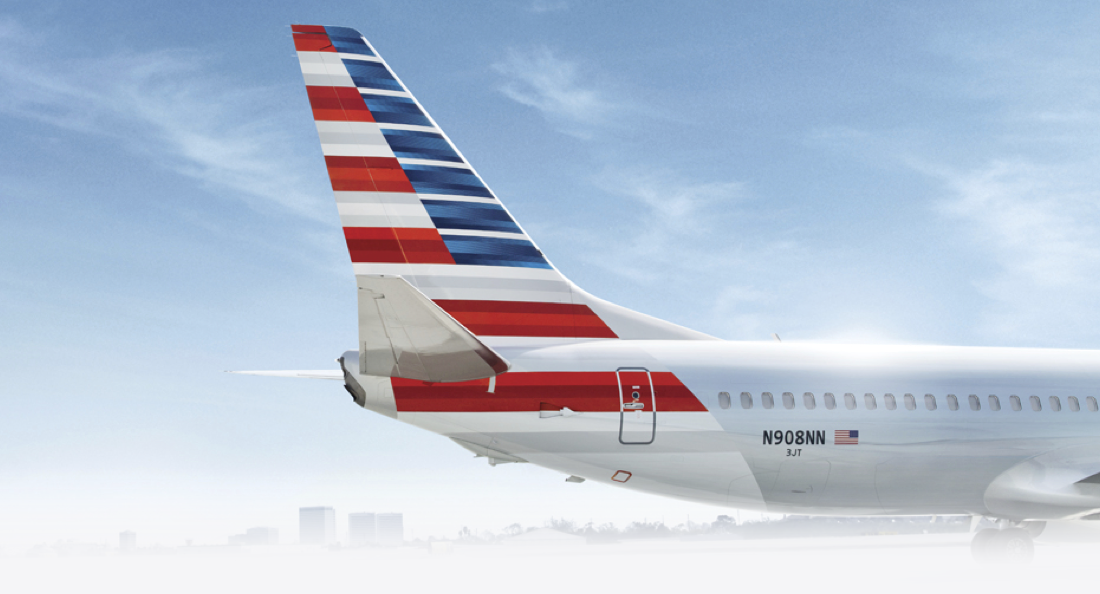 American Airlines
Currently, American Airlines (AA) is the biggest airline in the world, at least in terms of fleet size, with over 850 mainline aircraft, the majority of which are Airbus and Boeing's narrow- and wide-body models.
In 1930, several smaller airlines came together to form the corporation. The first-ever female commercial pilot was an AA employee. Besides that, AA is a founding member of the world's third-biggest alliance – the Oneworld Alliance.
Fort Worth in Texas is now the headquarters of AA. The airline's hubs serve many major American cities: Charlotte, Philly, Miami, Washington, and many more. On an average day, AA completes over 6,000 flights. All other airlines, however, have a greater worldwide reach than this one.
Delta Airlines
Delta Air Lines is one of the most popular airlines in the US. Because it was founded in 1925, the firm has a lengthy history and a wealth of knowledge to draw upon.
Among its many innovations, Delta was the first American carrier to provide in-flight real-time flight maps and the first to prohibit smoking on any of its flights, just to name a few.
The corporate headquarters of Delta are now located in Atlanta, Georgia. In addition, they have eight main centers around the US, including New York, Boston, Salt Lake City, and Los Angeles. It also serves over 300 locations on all six continents.
The global pandemic now restricts Delta's usual routes. Still, the world's largest and most significant airline continues to operate roughly 4,000 flights daily, making it one of the world's largest and most important carriers.
American Airlines Pricing
AA adopts a typical booking system that divides selections into classes. We'll use main cabin seats for the cost example since you may choose your seat and there are no change fees.
Round-trip travel along the East Coast costs approximately $240, a cross-country flight costs roughly $400, and a round-trip ticket to South America costs about $500 for one pax with a potential stop at convenient flying times.
Here's a complete breakdown of each class's inclusions:
Basic Economy: The fare includes an advanced seat selection, carry-on luggage, and personal item.

Main Cabin: Advanced seat selection, carry-on luggage, personal item, and one checked bag are included in the fare with general boarding.

Main Cabin Extra: Advanced seat selection, carry-on luggage, personal item, and one checked bag are included in the fare with early boarding.

Premium Economy: offers early boarding, advanced seat selection, carry-on luggage, personal item, one checked bag, security, and priority check-in. It also has wider seats with extra legroom, complimentary WiFi, an amenity bag, and meals with alcoholic drinks.

Business: It has the same inclusions as premium economy, but with wider seats and more leg room. International flights have premium meals and access to Admiral's Club and Flagship Lounge.

First: It has the same inclusions as Business class, but domestic and international flights have access to Admiral's Club and Flagship Lounge.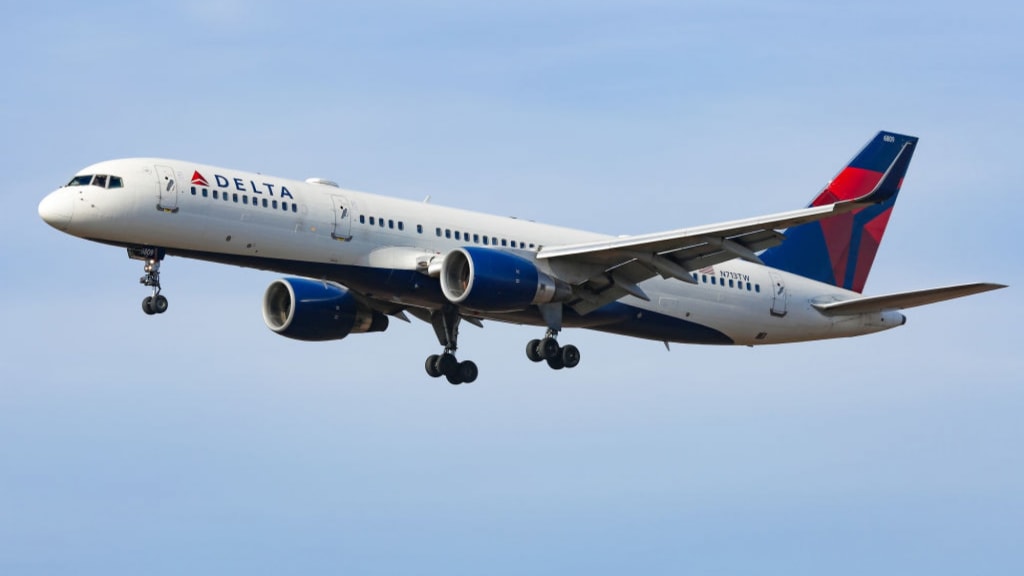 Delta Airlines Pricing
With so many flight choices available, Delta's booking procedure is straightforward. They provide several flight schedules every day of the year and a somewhat more user-friendly UI.
After researching Delta's economy class fares throughout the year, we discovered that an average trip on the East Coast at any time of the year costs around $257. In contrast, a journey to South America costs approximately $725.
Check with their SkyTeam Alliance partners to search for an overseas flight if the one offered by Delta is unavailable. Click on the little SkyTeam logo next to Delta's logo at the top left corner of the site.
Delta utilizes five distinct classes on its flights. However, not all of them are accessible at all times. What each one comes with is as follows:
Basic: This is the cheapest fare, but it has certain restrictions. You'll be the last to board the aircraft, so you can expect to be seated in the far back. If you cancel, you will not be eligible for an upgrade or a refund.

Main: This is the economy class of Delta Airlines. General boarding is included, and you may choose a seat at check-in time. You can make free flight changes and earn credit toward your next Delta travel if you need to cancel.

Comfort: At the front of this cabin, there is greater legroom for those who like it. You'll enjoy priority boarding, complimentary beer, wine, snacks, and exclusive access to the aircraft's overhead bins. You can make free changes to your travel plans as well.

First Class: Priority boarding, two checked bags, and roomy seats are all yours. You're also entitled to a complimentary flight reschedule. Premium meals, beverages, and snacks will be served to you throughout the flight, as well as a higher level of service.

Delta One: It's the pinnacle of what Delta has to offer. Priority boarding, two checked bags, and first-class, lie-flat seats are all yours. Free flight changes and complimentary Sky Club membership are also available. Fine foods prepared by a chef are served to you in flight.
Baggage Fees
The costs of checking one bag with American Airlines are included in the preceding list. However, the costs associated with checking additional bags are as follows: the first bag, if not yet considered in the ticket price, costs $30; the second bag costs $40, and the third bag costs $150. Each additional bag after that costs $200. Flights to overseas destinations may have varying prices.
When you book a ticket for First Class or Delta One with Delta, you are entitled to up to two free checked bags. However, if you purchase any other ticket, you will be charged $30 and $40 for the first and second bag, respectively. There will be an additional charge of $150 for the third bag, and if your baggage is overweight, there may be an additional charge of $100 to $200.
Additional Costs
There are a few optional extras that you may purchase from American on top of your specified airfare. Your round-trip ticket price will be considered when determining the costs for services such as flight insurance and refunds. They are somewhere between $50 and $150.
Delta does not charge additional costs for regular passengers except for overweight baggage and special or oversized checked baggage and products. It's not out of the question that future events or constraints may alter this.
To receive your money back, Delta and American Airlines enable you to cancel your flight within 24 hours. However, the restrictions may differ depending on the date of the cancellation.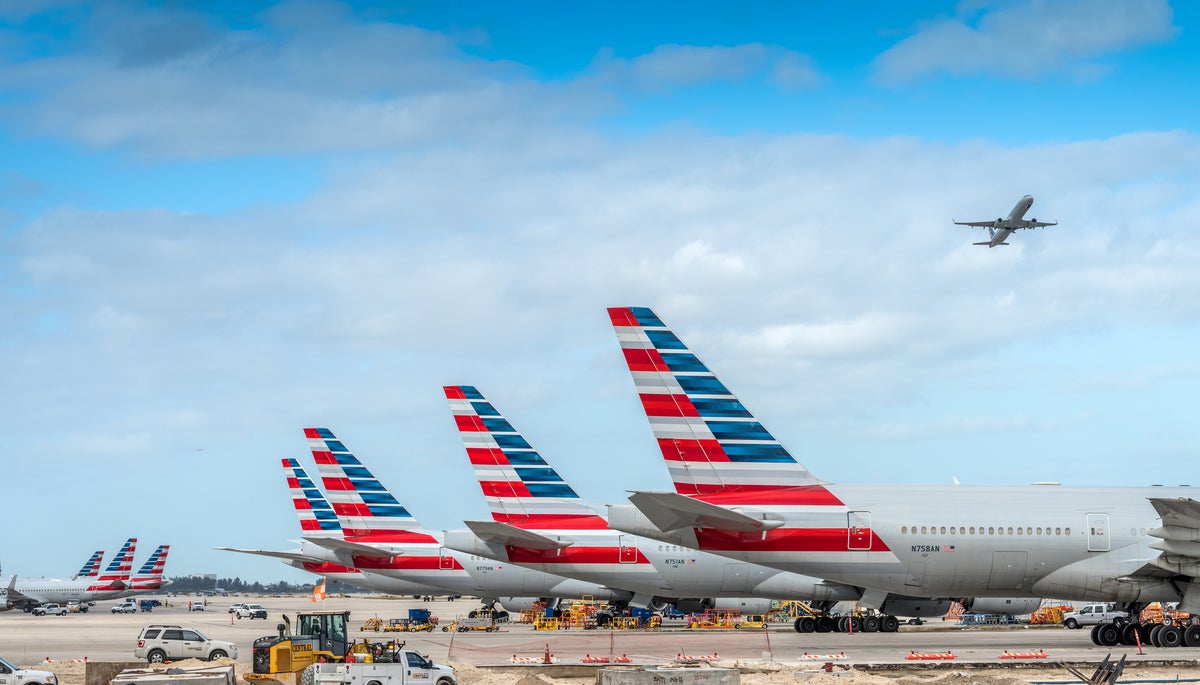 American Airlines Meals
On most AA flights, there are many meals to choose from. On any flights over 250 miles, passengers may get free cookies and pretzels.
You can receive complimentary soft drinks and alcoholic beverages as well. The option of pre-ordering meals is included automatically for flights over three hours in length. The exquisite dining experience that comes with premium prices consists of the chance to choose your own chef.
Even though AA's cuisine is generally recognized for its deliciousness and diversity, the airline has lately reduced its lunch options and encouraged travelers to bring their own food on board.
People often comment that AA should start offering fresher and healthier meals since many other corporations have already done so.
Delta Airlines Meals
Delta is an excellent option if you're looking for a substantial meal throughout the journey. It's now regarded as one of the top airlines in aviation regarding the variety, quality, and even the number of meals served.
When flying with Delta, you'll get free snacks on any flights over 250 miles, regardless of your cost or cabin preference. Customers in Delta's International Main Cabin also get an upgraded dining experience on flights lasting more than six hours. Free drinks and bistro-style service are all part of the deal.
People who fly with Delta rate the airline's cuisine as fresh and flavorful. In addition to being high-quality, they're also visually appealing. Options for particular requirements and diets may also be found.
American Airlines Customer Service
The flight crew at AA seems to have received mixed ratings. Some passengers have praised the pilots and attendants for their excellent treatment, while many complained about the absence of customer service and notably poor corporate culture.
Because this is such a large firm, it's easy to understand how a friendly atmosphere may get lost in the mix.
Delta Airlines Customer Service
Regarding providing excellent customer service, Delta has always been a standout among airlines. Their quality of client service hasn't altered much despite their recent expansion, which has taken them to places all over the globe.
Most Delta passengers believe the airline attempts to put its customers first, despite recent concerns about overworked flight attendants and customer care representatives.
Frequency of Flights
All major US cities, as well as a wide variety of overseas locations, are served by Delta and AA. As a traveler, it's crucial to be aware of the availability and processes for accommodating travelers in the case of a flight cancellation or a flight delay.
Domestic Flights
One of AA's primary centers is located in Dallas/Fort Worth, Texas, although the organization has 95 sites around the US.
Booking, canceling, and making last-minute flight adjustments are a breeze due to AA's extensive alliance with Oneworld and its network with other airlines in the US and worldwide. However, over 400 of their flights were canceled in 2021 owing to required jet groundings. In the airline sector, this is a high figure.
There are six Delta hubs in the US. While their reach extends throughout the US, it is concentrated mainly on the East Coast. The SkyTeam Alliance's founding member has codeshare agreements with Hawaiian Airlines and WestJet.
However, it's important to note that Delta Air Lines has canceled more flights than other major U.S. airlines. For example, they canceled 133 flights, or 4% of its operations, in a single day according to FlightAware.
International Flights
Once again, AA is the world's biggest airline. With daily domestic and international flights, it reaches almost every corner of the globe. It is possible to fly to 95 different global destinations in 55 other countries across five continents.
Delta is a major international airline, with flights to more than a hundred destinations worldwide. This adds up to a total of 330 places worldwide. Copenhagen, Lagos, Stuttgart, and Dakar are the only US cities served by Delta. Airlines in the SkyTeam Alliance, such as Virgin Atlantic and Kenya Airways, may also be used to purchase international trips.
Safety
Comparing other modes of transportation, air travel has the best safety record. Minor injuries are more prevalent than accidents, although both are uncommon. Aside from your own safety, it would be best if you also considered which airlines provide the finest protection for your luggage.
Aircraft Safety
Airbus A320 and Boeing 737-800 narrow-body planes are the most often used by AA. Wide-body Boeing 777 and 787 aircraft are currently in service. Each of them is regarded as the industry's best aircraft, with safety systems and gauges to back it up.
Delta predominantly utilizes Boeing 717, 757, and 767 variants and Airbus A330 aircraft. Delta often chooses to restore and reuse obsolete aircraft to save money on flights via its company-owned TechOps. As a result, they've just begun to consider newer models from Airbus, Bombardier, and Boeing.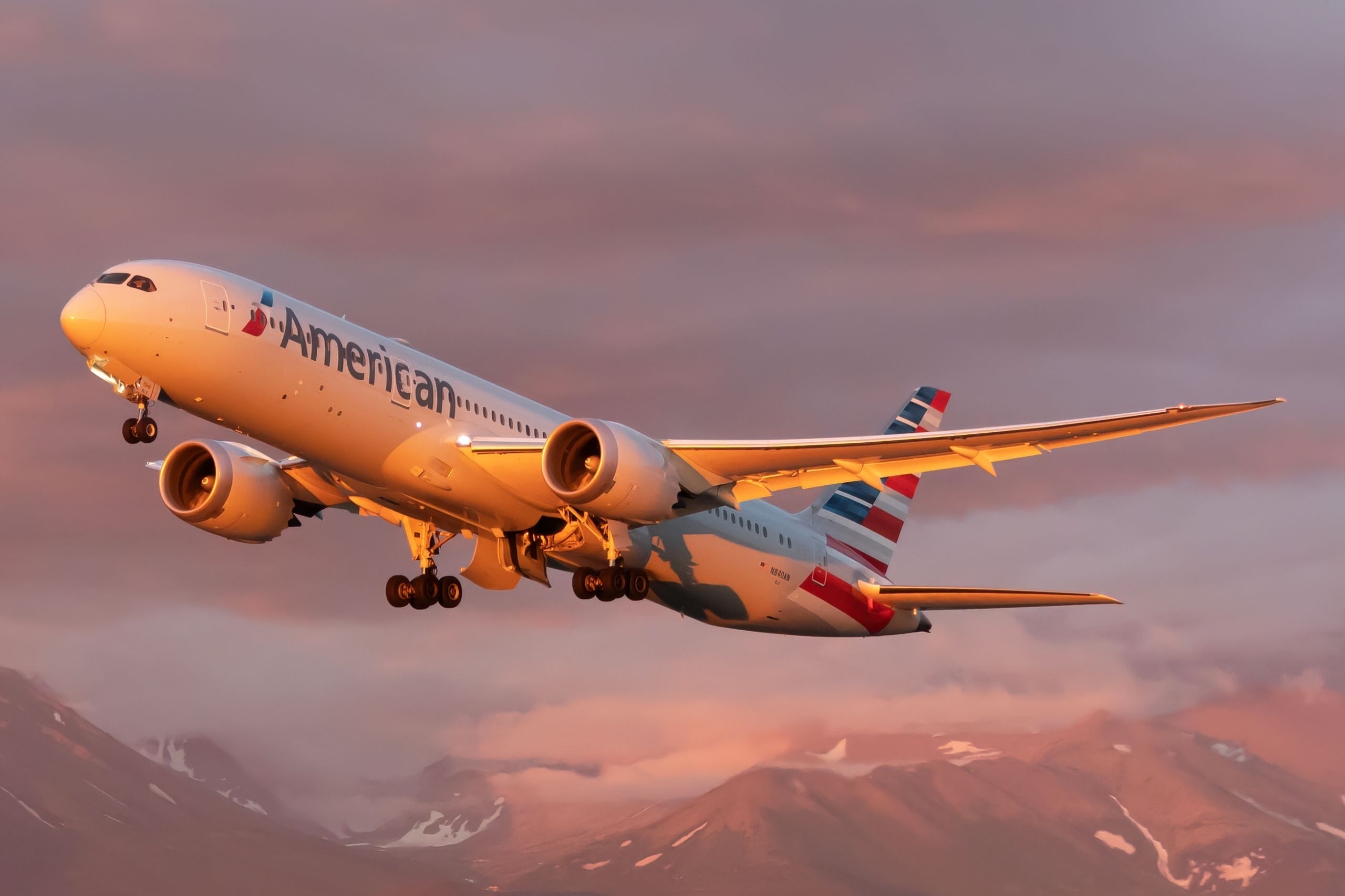 Loyalty Program
AAdvantage is the frequent flyer program offered by American Airlines. When flying with AA or any of its partners across the globe, members of this program may earn points. When you fly with AA, you're part of Oneworld, the world's third-largest airline alliance.
Travel, hotel stays, retail purchases, and plane tickets are all possible redemptions for your points. This loyalty program has no ban dates or restrictions on the number of reward tickets earned on a single flight. Buying a ticket using miles is permitted if there is an empty seat.
SkyMiles is the name of Delta's frequent flyer program. You'll get five miles for every dollar you spend on tickets with this airline. Additionally, you may earn miles by traveling by Delta's foreign partners, such as KLM, Air France, and Virgin Atlantic, or by using Delta's American Express credit card for qualifying expenditures.
There is presently no better loyalty program than Delta's. There are various methods to use your reward points, including taking flights, which never expire. The number of incentive seats available on each trip is strictly enforced.
Cancellation Policy
Because of the unusual pandemic crisis, American Airlines Group is presently offering a considerably more lenient cancellation policy than it usually would.
As long as your fare type is free, you may usually cancel or modify your ticket for free. A cash refund is quite rare in case of an AA flight cancellation. Instead, a voucher would usually be sent as a substitute.
AA's 24-hour return policy includes a risk-free cancellation. Booking and canceling your flight at least two days before the departure is the sole requirement.
Both airlines have recently reevaluated their cancellation policy in light of the current epidemic, so you may expect more flexible terms and circumstances. However, Delta has long been recognized for its generous cancellation policies for outbound flights.
For instance, they provide a 24-Hour Risk-Free Cancellation, which enables you to cancel any valid booking up to 24 hours after making a purchase. You can also get a full refund without being charged any extra costs. This cancellation policy is not tied to any particular cause. You have until midnight of the day before your flight to complete this process.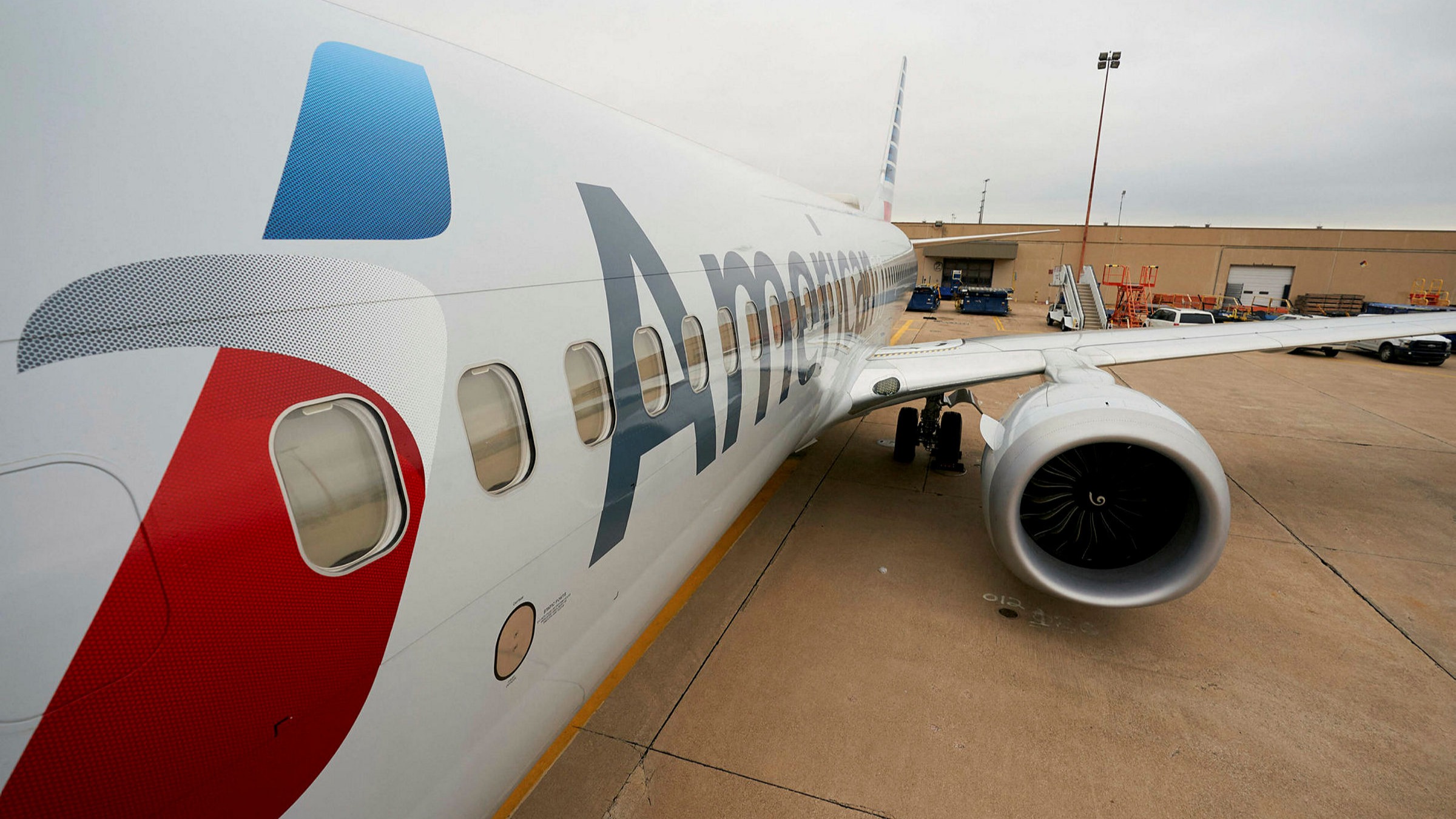 American Airlines vs. Delta: Which Is Better For Families With Kids?
Both American Airlines and Delta are major U.S. airlines. You may be able to fly one of them on most routes and locations since they are two of the world's best, oldest, and biggest airlines.
So, which one is the best to travel with for families with kids? Even though both firms are respected, and their rules are comparable in many respects, there are multiple areas where Delta presently has an advantage over American Airlines, including the dining experience and entertainment options available to passengers.
On the other side, American Airlines does provide a bigger fleet, a greater number of destinations, better pricing, and a wider variety of alternatives for a luxury fare. AA could do a lot to improve their game, beginning with improving their customer service. While they are the biggest and the cheapest, we recommend Delta if customer service is crucial to you.
Which aspects do you consider to be the most significant? We will defer to your judgment on that matter so that it may be tailored to your demands and preferences.
More about our TFVG Author
A seasoned traveller, Dad, and avid sports tourist, James foundered The Family Vacation Guide to share his expert vacation experiences- especially when it comes to being a travelling family man.
Featured in Travel articles such as Travel + Leisure, TripSavvy and SFGate, you know you're reading some of the best vacation tips online.