In an ideal world, we would hop off an airplane at our destination, be greeted by our personal chauffeur, and go about our way while exploring all the area has to offer. However, this isn't a reality for a large percentage of the world, and as a result, we are often searching for the best car rental companies to utilize.
Adding another element to the search comes in the way of our family. Having one or two people on a trip leaves many options for transportation and vehicle types when renting. However, when you add in a few additional members, you are left with needing more seats and ample space for luggage.
This comprehensive guide takes the guesswork out of the equation and provides ten of the best car rental companies for families. Continue reading below to find one that works best for you and your family members.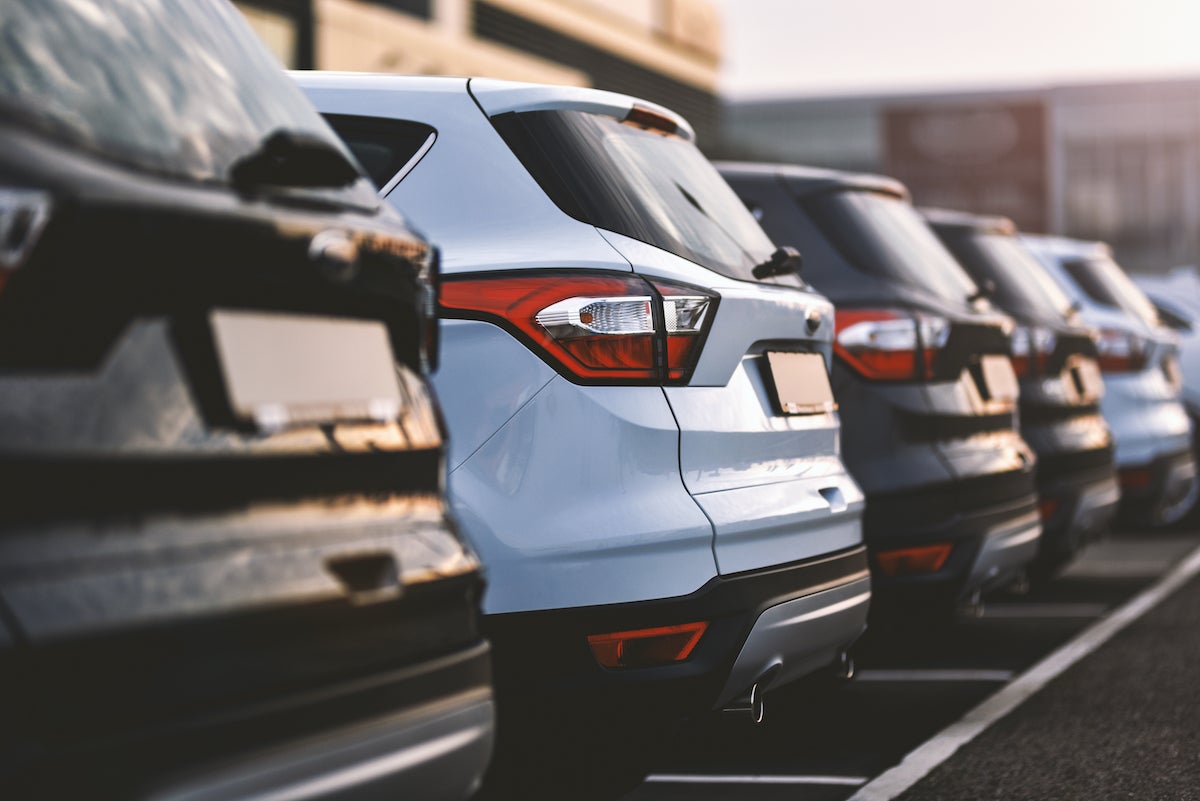 Things To Remember When Renting
It is easy to forget what items to pack for use during your vehicle rental. Because when we are at home, we often just leave these effects in the car due to utilizing them every day, it can slip our minds when packing to account for time in the car.
If you rent a car to take on a road trip and pack it up at home, this can be easier. Essentially you can just transfer the necessary items from one vehicle to another. However, if you are picking up your rental after arriving at your destination, it can be pretty common to discover you have forgotten a critical item in the process.
When you find yourself needing to obtain a rental vehicle for your upcoming trip, be sure to double-check that you have the following items with you for use in the car:
Car Seats and Boosters
While our youngest family members use a safety restraint every day in the car, the seats most commonly remain in the primary vehicle. It can easily slip your mind to pack these items, but they are indispensable when renting a car.
At times you can rent a car seat at your destination, whether through the car rental company or another source. However, be sure to review the seat's history to ensure that it has not been part of an accident before using it for your children.
Additionally, it is vital to review the child restraint laws in the state or country you are traveling to for vacation. While one state only requires the use of a car seat or booster until a certain age, another state may require it longer. In order to avoid a ticket or legal obstacles, research the rules within each area that you'll be visiting.
Mats
Children can be very messy in the car. If you are concerned about this happening in a rental, it may be wise to bring along mats to place underneath the child safety seats. Having these can prevent damage from happening to the upholstery.
When renting a vehicle, you are often responsible for any damage that happens while you are utilizing it. Therefore, protecting the interior is just as important as protecting the exterior.
Emergency Items
Ensuring your car is stocked with important items like a first aid kit and emergency car items like flares and flashlights is essential. However, another typical backup that many parents have available in their primary vehicles revolves around their child's needs.
Items such as spare diapers, wipes, outfit changes, quick snacks, medications, toys, etc., are items that caregivers often store in their trunk or glove compartment to have in emergencies. It may be helpful to replicate a version of this kit for your vacation in case you find yourself in a similar situation.
Chargers and Navigation
If you commonly use a GPS device other than your phone when navigating new terrain, be sure that you bring it along for your trip. Having items that you are familiar with can help reduce the stressors that can occur on vacation.
However, if you would rather use your phone to get directions, it is essential to pack an additional charger designated for use in the rental. Especially in areas of poor reception or extreme temperatures, your charge can drop rapidly. Having a charger for inside your hotel or accommodation as well as one for the rental reduces your chances of forgetting it in one place or another.
7 of the Best Car Rental Companies For Families
Our list of the best car rental companies below offers many conveniently located establishments in airports or tourist areas. Additionally, some offer lower rates or the ability to select your vehicle upon arrival. Continue reading to compare and contrast features in advance of your next family vacation.
When renting a vehicle with Avis, you can choose from a large fleet of different car makes and models. Using this company comes with a variety of discounts to utilize, including:
Extended Use Savings
Small Business Discount
Last-Minute Deals
Best Price Pledge
Free Upgrades
You will find Avis kiosks in most airports. However, you will also see rental stands in some airports or within a city center. When visiting the company website, you can review their locations in your travel area.
Depending on your vacation needs, you can take advantage of the following options available through Avis:
One Day Car Rentals
Unlimited Mileage
Avis e-Toll
Fuel Plans
TripIt Itineraries
Avis App for Mobile Devices
Avis Preferred Select and Go
Avis is a solid option for families looking to rent a car for their upcoming vacation. With many years in service and high ratings, many have used the company and would recommend it to others.
You have probably heard the famous Enterprise company slogan of "We'll Pick You Up!" That perk is just one of many that the company offers. As a top vehicle rental option, Enterprise offers many makes and models for customers, including exotic cars in some locations!
You will find Enterprise locations in most major airports, as well as free-standing outlets throughout more prominent cities. For those renting from a non-airport site, you can opt in to have an Enterprise staff member pick you up in your rental car and escort you to the agency to complete the required paperwork for rental.
When you choose to rent through Enterprise, you are privy to the following perks:
Complimentary Upgrade
Military, Government, and Veteran Discounts
Complete Clean Pledge
Road Trip Inspiration and Suggestions
Enterprise Plus Program
Unlimited Mileage
Additionally, you are not restricted in where you drive the rental vehicle. Whether it is to another state or another country, you can do so with ease when renting with Enterprise.
With a strong reputation and the most extensive reach (serving countries throughout the world), Enterprise is a popular option for families looking to rent a vehicle for an upcoming trip or even while their primary vehicle is being repaired.
As a rental company that has been in operation for over 90 years, Hertz has a tried and true process operating throughout the United States and beyond. With the recent inclusion of electric vehicles, the company is moving towards earth-friendly practices that still allow families to enjoy a timeless and classic road trip together.
Like the other companies listed above, Hertz can be found in most airports as well as in free-standing buildings or kiosks in city centers and hotels. The company website offers a location directory to search for available options within your travel destination easily.
If you choose to rent through Hertz, you can take advantage of the following promotions and programs that the company offers:
Hertz Gold Plus Rewards Program
User-Friendly Mobile App
Emergency Roadside Assistance
Child Safety Restraint Rental
Travel Insurance
Plate Pass
Bicycle Racks
SiriusXM
Hertz Ultimate Choice
Ski Racks
Hertz Instant Return
With nearly a full century of success, Hertz has accommodated a wide variety of customers needs in its constantly evolving service offerings. Having a large fleet with new car models gives customers peace of mind in having the latest safety features in place for their families during transit.
One of the perks of using Alamo as a car rental agency is the fact that they have accelerated check-in. As any parent knows, after a long day of travel, the last thing you want is to have to stand in another long line. After standing in one to get off the plane, another one to get your baggage, seeing a line at the car rental can make you want to pull your hair out.
With Alamo's Accelerated Check-In, you can activate your reservation while you are on your way to the counter and bypass a lengthy wait. Additionally, Alamo works alongside Clorox and Cleveland Clinic to ensure the highest level of cleanliness in their fleet as part of their Complete Clean Pledge.
Other benefits that customers have access to when renting with Alamo include:
Free Class Upgrades
Alamo Insider Program
Government and Military Discounts
Full Tank Pre-Pay
Child Safety Restraint Rental
SiriusXM Rental
GPS Navigation Add-On
Toll Pass Device
Ski Racks
Exotic Car Rental
With frequent promotional deals, Alamo can offer families reasonably priced rentals for their travels that are well cared for and fully equipped. Having additional add-ons like GPS navigation and satellite radio gives you a level of comfort during a trip that you typically only have at home.
For families that want to reduce their luggage weight and rent a car seat upon arriving at their destination, Dollar Car Rental is the place to do it for less. For just $1, you can rent a car seat for your child for use during your trip. Instead of having the hassle of toting and checking your child's car seat from home, you can bypass all the trouble and acquire one for an exceptionally low price at check-in!
Dollar Car Rental also partners with other travel companies to provide discounts or incentives. For example, the following corporations work with the rental agency to offer these additional perks:
Spirit Airlines – Free Spirit miles and 10% discount on car rental
Alaska Airlines – Triple Airmiles when booking through the airline
AAA – Members receive specialized discounts when booking through the company
BJ's Warehouse – Members can utilize discounts when booking online or in-store
Union Plus – For those who are part of Union Plus, promotions are available when renting through your representative
Promotions can change frequently, so be sure to check out the company website for new options routinely. With the special attention placed on families and the reduced car seat rental cost, Dollar Car Rental has won over the hearts of many parents for their vacation needs.
The company name is very fitting for this car rental agency. Budget offers various promotions for its customers, but it also stacks deals at times to allow for the best prices and perks. At times they partner with other corporations to provide a discount as well as money back on a gift card in order to offer the best prices.
You will find Budget counters in most major airports globally, as well as stand-alone buildings and kiosks in highly populated cities. Like Alamo, Budget also offers a streamlined check-in program called Fastbreak that allows you to bypass the line and pick up your car without waiting.
If you are considering a rental through Budget, you will be able to take advantage of the following elements available to customers:
Child Car Seat Rental
GPS Navigation Add-On
Travel Tab Adventurer With International Calling and WiFi
SiriusXM Radio
Additional Travel Discounts
Long-Term Rentals
Free Upgrades
Roadside Assistance
Fuel Plans
Best Rate Guarantee
If you are looking to get the best bang for your buck, it is worthwhile to check out Budget. With many programs and discounts available, you are likely to get a great price with highly rated customer service.
Many people don't realize that Hertz, Dollar Car Rental, and Thrifty are interlinked, with Hertz serving as the parent company. Because of this, you will see many similar deals and promotions happening throughout the three brands at particular times. Often, the companies will share car inventories, allowing for more options during your reservation and subsequent check-in.
Thrifty offers a no-thrills approach to car rentals. With their streamlined website, you can view dates and selections and confirm your reservation within minutes. While you won't find Thrifty in all airports, they do have many locations worldwide for you to utilize on your next journey.
To make your adventures even easier, Thrifty offers the following service options:
Toll Pass
GPS Navigation
Blue Chip VIP Membership
Pre-Paid Fueling Options
Roadside Assistance
Unlimited Mileage Rental Options
Child Safety Seat Rental
In addition, you can take part in specialized discounts offered through AAA and their free Blue Chip VIP membership. Through that program, you can get expedited check-in, 10% off all bookings, earn free rental days, receive priority customer support at the desk, and utilize their one-stop car return.
Before Renting
As you choose from the best car rental companies for your trip, it is best to consider which options are most important to you before confirming your reservation. While every company will have its own unique offerings, some of the most popular amenities to consider include:
Unlimited Mileage
Ability To Visit Other States and Countries
Child Safety Restraint Rental
Power To Select Your Car Upon Arrival
Free Upgrades
Roadside Assistance
Use of Mobile Apps
Interstate Pass
Ski Racks
Bicycle Racks
Luggage Racks
Rewards Program
Available Promotions
Satellite Radio
Fuel Plans
Complimentary Pick-Up Service
Knowing which of these offerings are vital to you and will make your travel easier is the first step to successfully choosing the best car rental companies for your family. Each family or group of travelers has its own unique set of needs that you have to cater to during a vacation. Choosing a rental company that is most easily able to assist you with those needs provides a wonderful start to your adventure.
Additionally, enrolling in the designated loyalty program with a rental company you like will afford you discounts and free rental days that accumulate over time. While you may not see the benefits with the first few rentals, you will be able to take advantage of the perks for future vacations as the savings add up.
In Summary
While we often wish that navigating new vacation destinations could be more accessible, our adventures require the use of a vehicle more often than not. When the location is out of reach from your primary ride, it is necessary to find alternate transportation.
Renting a car can come across as a huge process. However, if you go into the situation knowing what you want, it reduces the stress and simplifies the transaction. This overview of the best car rental companies for families helps you understand the programs and perks of the top rental firms.
Be sure to bookmark this guide and review it in advance of your next trip for a seamless vacation experience!
More about our TFVG Author
A seasoned traveller, Dad, and avid sports tourist, James foundered The Family Vacation Guide to share his expert vacation experiences- especially when it comes to being a travelling family man.
Featured in Travel articles such as Travel + Leisure, TripSavvy and SFGate, you know you're reading some of the best vacation tips online.