When thinking of a destination to take your kids on spring break, during the summer, or anytime during the year, South America isn't always the top option. Like many other family-friendly destinations, South America has several beautiful and safe areas worth exploring.
Traveling in South America with your family is one of the best ways to bond and have an experience you'll take with you for the rest of your life.
South America is diverse, meaning there's something for city folk, nature lovers, and adventurous beings to enjoy. Whether you want to explore the Amazon, lounge on a beautiful beach, or wander through cities, there's something in South America for you and your kids.
If you're thinking about taking your kids somewhere in South America, you have many countries and cities to choose from. Here are our top picks for the best places to vacation in South America with kids.
Cusco, Peru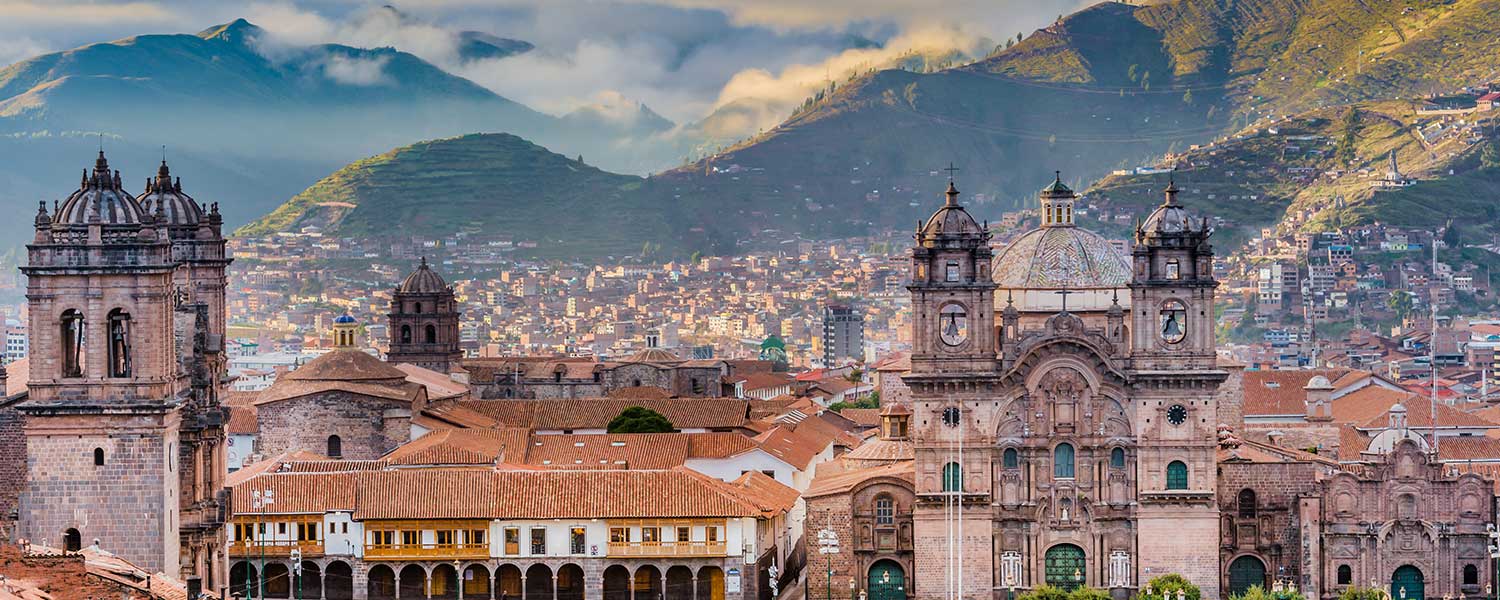 Cusco is famous in Peru for being the previous capital of the Incan Empire. It remains one of the largest cities in the country, and many people travel here to hike to the famous Incan ruins of Machu Picchu.
If you're interested in seeing this excellent site, you'll need to take a train from town into the mountains, where guides will get you where you need to be.
While the more accessible access to Machu Picchu is appealing for those visiting Cusco, it's not the only reason to bring your kids here. The city is known for its Spanish colonial architecture, which is not only beautiful but something your kids may not see daily.
South American countries, including Cusco Peru, have beautiful historic districts to see. One of the best things to do with your kids in this city is to wander through the Centro Historico district. The buildings are beautiful, and this is a free activity.
As you're walking through the city, stopping by the Plaza de Armas may be a good idea. This beautiful park space features a grassy area for playing and lounging. During the spring, you'll see gorgeous flowers sprouting from almost every corner.
There are also several museums worth visiting while in Cusco. The Museo Inka, Coca Museum, and the Regional Historical Museum are popular.
Buenos Aires, Argentina 
For the major city lovers, you won't want to pass on an opportunity to take your kids to Buenos Aires, Argentina. This large Argentinian city is nestled on the coast and has plenty of city charm that you and your kids will love.
Whatever you do while in Buenos Aires, you should check out the Plaza de Mayo, which is the city's center. This beautiful area is lined with 19th-century buildings fascinating to people of all ages. One of the buildings in this area is the famous Casa Rosada. It's a presidential palace with a large balcony overlooking the area.
This stunning city is known as the Paris of South America because of the French and Spanish influence. As one of the most visited cities on the continent, you and your kids will always have something to do here.
To experience traditional dance, you and your kids can head to La Boca Barrio. Here you and the family can watch professionals tango dance. The tango is a traditional dance of the city and something wonderful to watch. They have food and drinks to keep you occupied as you watch.
Since Buenos Aires is on the coast, heading to the beaches is common here, especially with kids. You and your kids can lay down your towels or chairs to soak up the sun, swim in the water, build sandcastles, and more.
Montevideo, Uruguay 
Safety is many people's main concern when traveling to South America, especially with kids. Uruguay is one of the safest countries in South America for families with children. A popular place in the country for families is Montevideo. The main area of the city revolves around Independence Plaza.
Independence Plaza is Montevideo's most important plaza as it separates downtown Montevideo and Cuidad Vieja. Many essential government buildings surround the area, and statues line the square. Walking around the plaza is a beautiful and free thing to do with your kids.
One of the best things about Montevideo is that it's a great city to experience history and artwork. The National Museum of Visual Arts opened in 1911 and has the most extensive collection of artwork from Uruguayan artists. It's a great way to see artwork you wouldn't usually see.
Montevideo has some beautiful beaches if you and your kids are ready to soak up the sun. While there are many to choose from, Carrasco Beach is one of the most beautiful. It's a large, sandy beach with relatively calm waters. The clear waters mean this is the best beach for families with young kids and weaker swimmers.
De Los Pocitos Beach is another excellent option to take your kids to. It's a scenic beach in the heart of Montevideo with high-rise buildings on one side and the water on the other.
Rio de Janeiro, Brazil
If you're interested in taking your kids to Brazil, Rio de Janeiro is one of the best options. This massive seaside town has more than enough things to do to keep you and your kids entertained for however long you plan on visiting.
You can't go to Rio de Janeiro without seeing the Christ the Redeemer statue. This giant white statue sits on top of a mountain and is one of the most visited attractions in the city. The sculpture was created in 1931 and is almost 100 feet tall. As one of the seven wonders of the world, it's fascinating to see and possibly a once-in-a-lifetime experience.
Rio de Janeiro is a mountainous area, and if you want some of the city's best views, Sugarloaf Mountain needs to be on your itinerary. This peak is great for adventurous groups because it sits about 1,300 feet above sea level. It's great for kids because you can take a cable car to
the peak without having to hike all the way.
For animal lovers, you can visit Brazil's oldest zoo in Rio de Janeiro. The Rio de Janeiro Zoo is over 65 years old and feels like you're stepping back in time when you walk through the gates. Your kids will love seeing elephants and other animals while learning all about them and their habitats.
The beaches in Rio are lovely too. Many of these beaches are lined with restaurants and shops. You and your family can visit them when you need a break from all your tourist activities.
The Galapagos Islands, Ecuador 
Roughly 60 miles west of the mainland of Ecuador are the Galapagos Islands. While getting to The Galapagos Islands isn't as easy as flying into one of South America's major cities, it's still well worth looking into for a vacation with your kids.
Your best option for getting to the islands is to fly into Balta Island before making your way to Santa Cruz island, the most prominent tourist hub for the area. There are other options, but regardless of where you fly into, most tours of the islands leave from Santa Cruz.
Isabela Island is the largest in the archipelago, but 13 other sizable islands exist. Many tour groups will take you and your kids around the islands where you can see some of the most beautiful plants and areas of the world.
You'll stop at various beaches where you can swim, snorkel, or simply relax in the sand. If you're interested in taking your kids to the Galapagos Islands, be sure to check with the tour groups for age requirements. Many require kids to be at least a certain age to attend.
Iquique, Chile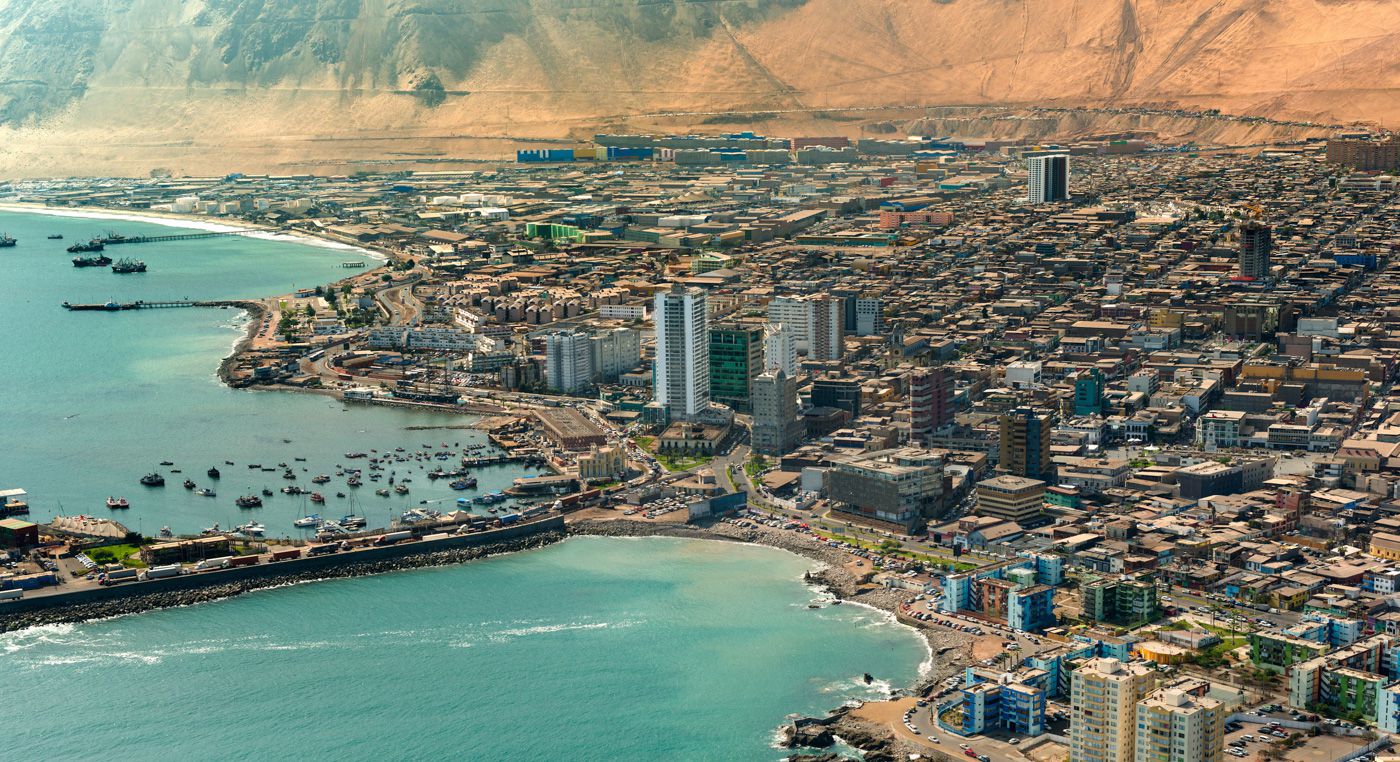 Iquique is a port city in Northern Chile. Nestled on the Pacific Coast, it's one of two free ports in the country. It's a unique city with the ocean on one side and the Atacama Desert on the other. Many of the best things to do in Iquique revolve around being outside, so if you and your kids love the outdoors, you'll love this South American city. 
If you love beautiful views, you can take a bus ride to Cerro Dragon. This area features large sandy areas where you can not only take in the sights, but you can learn how to sandboard. Sandboarding is fun and something you may not get to do in your everyday life.
Spending time at the beach is popular in Iquique for visitors and locals. One of the best beaches is Cavancha. It's the busiest but also one of the largest, so you don't need to worry about being on top of other beachgoers.
On the weekends, you'll see people exercising, swimming, surfing, and building sandcastles. Plys, there's a little boardwalk for you to stroll with your kids while taking in the beautiful scenery.
The Corbeta Esmeralda needs to be on your list to add some history to your getaway. The museum sits inside a replica of a historic Chilean ship. Inside artifacts date back to 1879. Guided tours are available, or you can show yourself around.
Sucre, Bolivia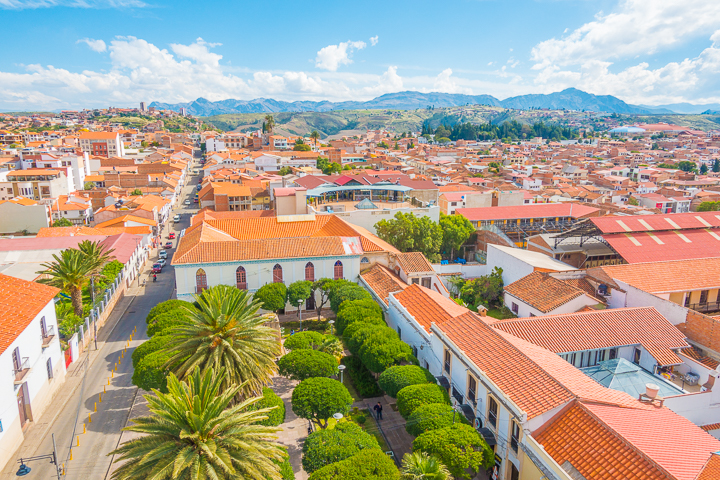 Sucre is the capital of Bolivia and the city where officials signed bolivia's declaration of independence in 1825. This city is filled to the brim with history—several museums, historical sights, and religious buildings to learn about and see.
One of the things you and your kids should plan on doing in Sucre is to walk around Plaza 5 de Mayo. The plaza features beautiful plants and places to sit, historical buildings, and others with some of the most beautiful architecture you'll see. The best part is that it's free to walk around.
If you didn't know, Sucre is known for its dinosaur artifacts. Not only are dinosaurs fascinating, but kids tend to love learning about these giants that used to roam the Earth. You'll want to make time to visit Cretaceous Park. It's a museum dedicated to these prehistoric animals. It features artifacts and lifesize sculptures that are mesmerizing.
After your stop at Cretaceous Park, you can visit Cal Orck'o. This landmark site is a few miles north of the city in a Quarry. You'll be able to see fossilized dinosaur tracks. Your kids will be amazed, and you won't want to forget your camera.
A great way to see Sucre's city and surrounding areas is to take a horseback riding tour. There are several to choose from, but you'll want to check with each tour guide to see if they have minimum age policies in place.
Lima, Peru
Lima, Peru, is an excellent option for a getaway for city lovers. Lima is South America's sixth-largest city and one of the largest in the country. The city is a bustling metropolis, but the colonial architecture is preserved in areas, making this a unique city.
You have to make time to walk around Old Town Lima and the Plaza de Armas. It's known as the birthplace of lima and features 16th-century architecture and a stunning cathedral that's worth seeing regardless of your religious affiliation.
Next, you need to visit Huaca Pucllana. This area is a site with ruins from a pre-Incan pyramid. It's a clay pyramid built on seven staggered platforms. In addition to the ruins, there's a museum with artifacts from this period. You'll get to see vases, ceramics, textiles, and other pieces from a time before the Incas.
The coastal boardwalk is perfect for getting some fresh air, and there are sculptures throughout that are lovely to admire. If you want to do some shopping while in Lima, there are markets throughout the city. Here you'll find handcrafted souvenirs like key chains, bracelets, clothing, and more to remember your trip to Lima.
To experience some Peruvian culture, the Brisas del Titicaca Asociación Cultural is the place to go. You and your kids will watch performers dance traditional Peruvian dances while feasting on classic dishes of the region and country.
Península Valdés, Argentina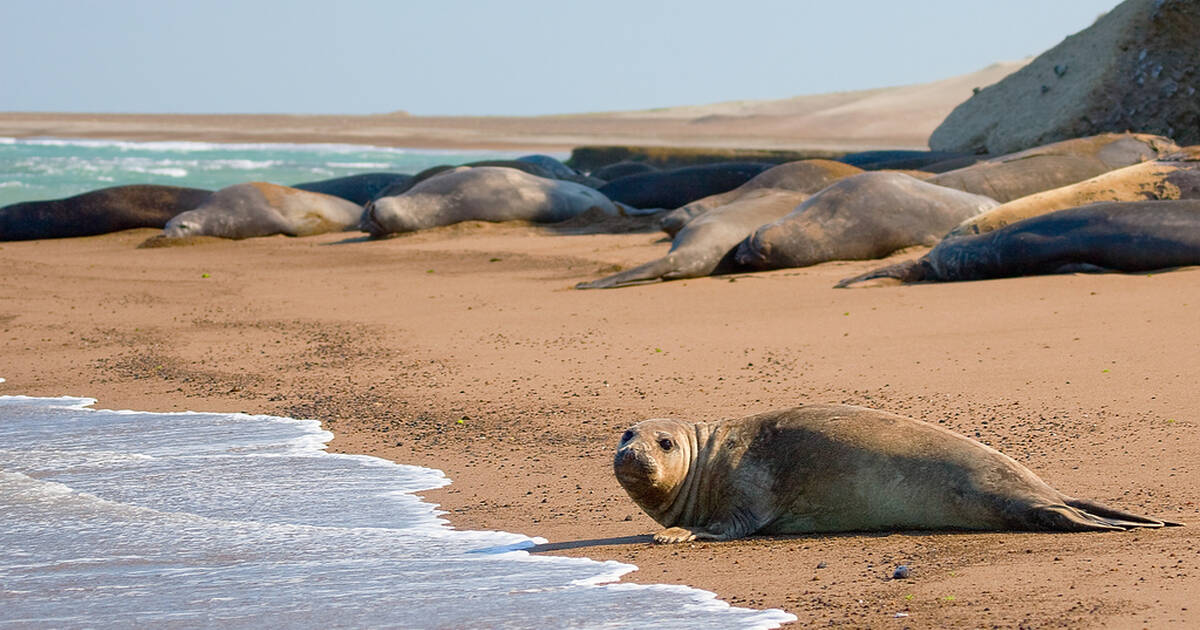 It's no secret that Argentina has some of the prettiest landscapes in South America. If you want to visit Patagonia without going to the southernmost point on the continent, the Valdes Peninsula is an excellent place to vacation.
The Valdes Peninsula is an important site for marine mammal conservation. You'll see elephant seals, whales, and sea lions in the coastal areas. Seeing these majestic creatures in person is sure to guarantee you and your kids will remember this trip for the rest of your life.
As you hang out on the beaches or any coastal areas, you may see orca hunting in the area. It's something that you won't soon forget. If you want to get closer to these animals, you can look into whale-watching tours. Some are for a few hours, while some last for days.
Several beaches with playgrounds are nearby for the kids to frolic on while you relax. One of the world's largest penguin colonies is nearby that you may be interested in seeing.
If you're concerned about finding a place to stay while on the Peninsula, you don't need to be. There are plenty of places to visit. We recommended checking out the Oceano Patagonia. It's a luxury, eco-friendly hotel that's incredibly affordable.
La Paz, Bolivia 
La Paz is the highest capital city in the world. This city sits at about 11,500 feet above sea level, and you and your kids may need a bit to adjust to the altitude, but it's worth visiting. This city has large buildings with tall mountains as the backdrop.
Plaza Murillo is a beautiful green square with landmark buildings on the sides. There are almost always people walking around, exploring, and enjoying the outdoors. Many political offices are in the area, so you may see people coming and going to work as you walk around. You can grab some birdseed and feed the pigeons.
Mount Illimani is the towering peak you'll be able to see from the city. This mountain is a popular mountain for climbers and experienced hikers, but you don't need to do either of these activities to admire its beauty. Some buses take you to the base of the mountain and viewing areas that are well worth the trip.
Visiting the Coca Museum is another popular thing to do in the city. This museum is an activity better suited for older children and teenagers where you can learn all about the history of the coca plant. Tiwanaku is an Akapana pyramid worth seeing, and Millidor Killi Killi has some of the city's best views.
San Pedro de Atacama, Chile
For a mountain vacation with your kids, San Pedro de Atacama, Chile, is the place to be. This mountain town is on a high plateau in the Andes Mountains. There are several landscapes that you can't get in most areas of the world in one place.
As you explore the town, you'll be surrounded by deserts, valleys, hot springs, geysers, salt flats, volcanoes, and crater lakes. You almost feel like you're on another planet. If you're thinking about vacationing here, you'll want to be prepared to spend plenty of time outside so you can see all this beauty.
The Luna Valley is a popular place to visit because it looks like you're on the moon. It's beautiful, and walking through it is a great way to explore. If you want to see a crater lake, Laguna Verde is a blue/green hot spring with volcanoes surrounding the area. It's stunning, and you and the kids will love dipping into the water.
Lasar is an active volcano with several easy hiking trails if you're looking for great hiking trails. The paths are rugged, but most children won't have an issue walking independently. One of the most incredible things is a pre-Columbian fortress. The name is Pukara de Quitor.
Salta, Argentina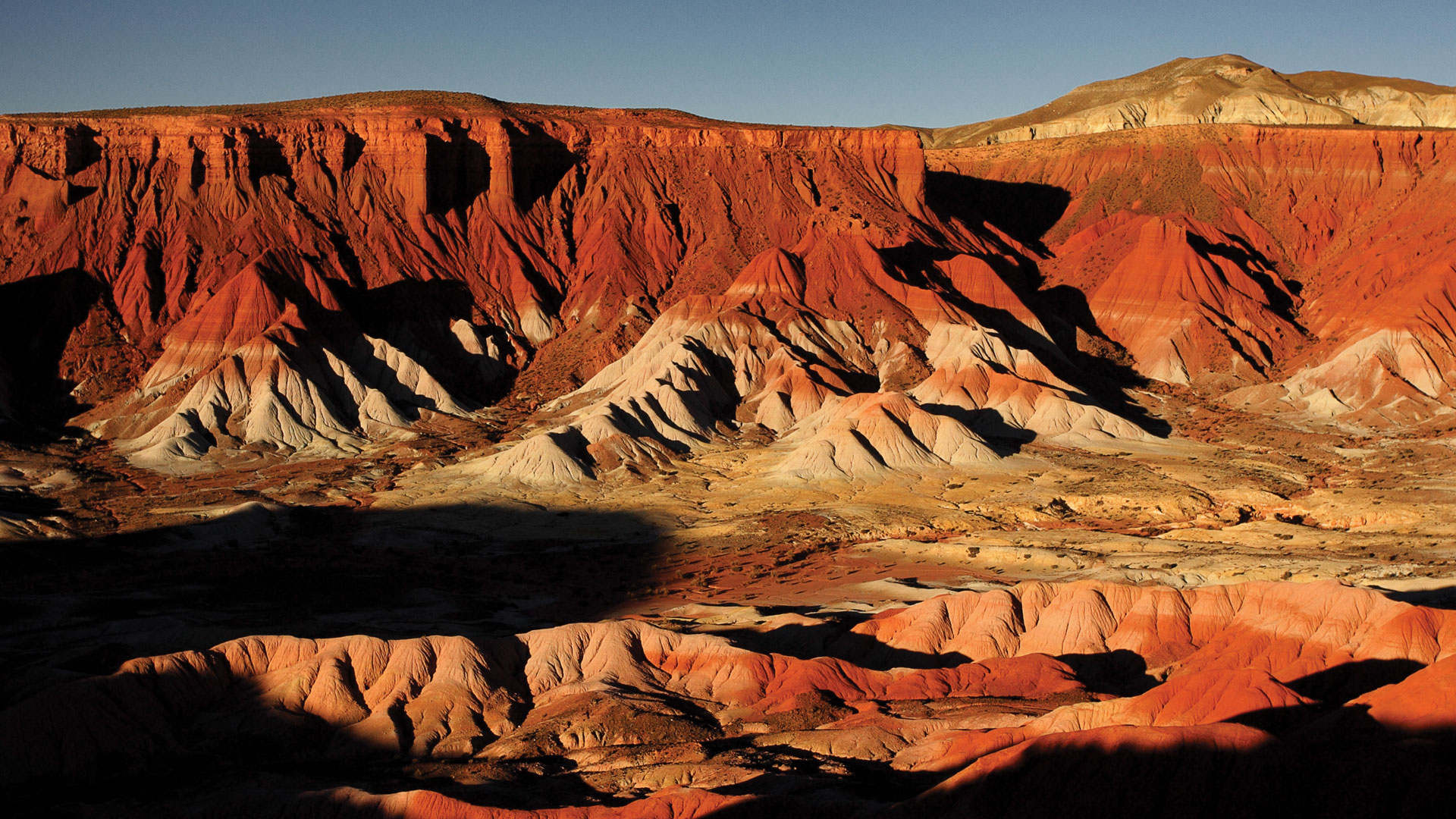 Salta is a city originating back in 1582. The town is rich in Andean culture and Spanish colonial buildings throughout. Plaza 9 de Julio is the main center in the city and features several cafes and restaurants. It's a great place to walk around, relax, and let your kids run around and play. Plus, the food nearby is perfect when you need something to eat.
The Cathedral of Salta is gorgeous. It features 19th-century architecture and is a famous spot for city tourists. If you want to take a tour at one of the museums, their old town hall from the 18th-century has become a history museum for the area. Here you'll find plenty of Incan artifacts and facts about how they lived their lives.
San Martin Park is popular with both locals and tourists. There's a small lake with trees lining the area. There are pedal boats to rent, which are fun to spend some time in the park. The park also has a playground and places to sit and relax.
Without a doubt, Salta is the perfect destination for museum lovers. You can also tour:
The Salta Natural History Museum
The Museum of Anthropology
A Contemporary Art Museum
Many other museums
Punta del Diablo, Uruguay 

One of the best small towns to take your kids to in South America is Punta del Diablo. This town in Uruguay is a small fishing village with seaside resorts. You and your kids can hang out on the beaches, shop from local vendors, and explore the nearby national park on your vacation.
You'll have several beaches to choose from when you're in Punta del Diablo. Playa de Los Pescadores is a small and calm beach perfect for families. Since it's smaller in size, fewer crowds make it one of the most relaxing beaches. You'll be able to see fishing boats lining the area since this is where they mainly dock.
Playa del Rivero is another famous beach in the town. It's larger and more lively than Playa de Los Pescadores but still great for families. There are several shops and restaurants nearby, and you'll see people surfing frequently here.
If you want to go hiking, Santa Teresa National Park is just on the outskirts of the town. Many trails are kid-friendly, and you'll be able to see pine groves and eucalyptus plants.
Nauta, Peru
The Amazon Rainforest is one of the most famous places globally, yet many people don't get the opportunity to experience it due to its remoteness and dangers. Now, you can take an Amazon River cruise from the safety of a cruise vessel.
You can take your kids on the trip of a lifetime through the Amazon River. Neither you nor your kids will soon forget this trip. The Delfin III is a cruise liner that holds up to 44 passengers and takes you through the Amazon, starting from Nauta, Peru.
You'll need to travel to Nauta before getting on the cruise, but when you are, you'll be surrounded by luxurious rooms and beautiful surroundings outside. They offer bird watching, hiking, land exploring when the water is low, piranha fishing, and more.
One of the best parts is going into local communities and meeting the people who call this area home. You can choose three or four-night trips, and all your meals are included in the price when you book.
Magdalena, Colombia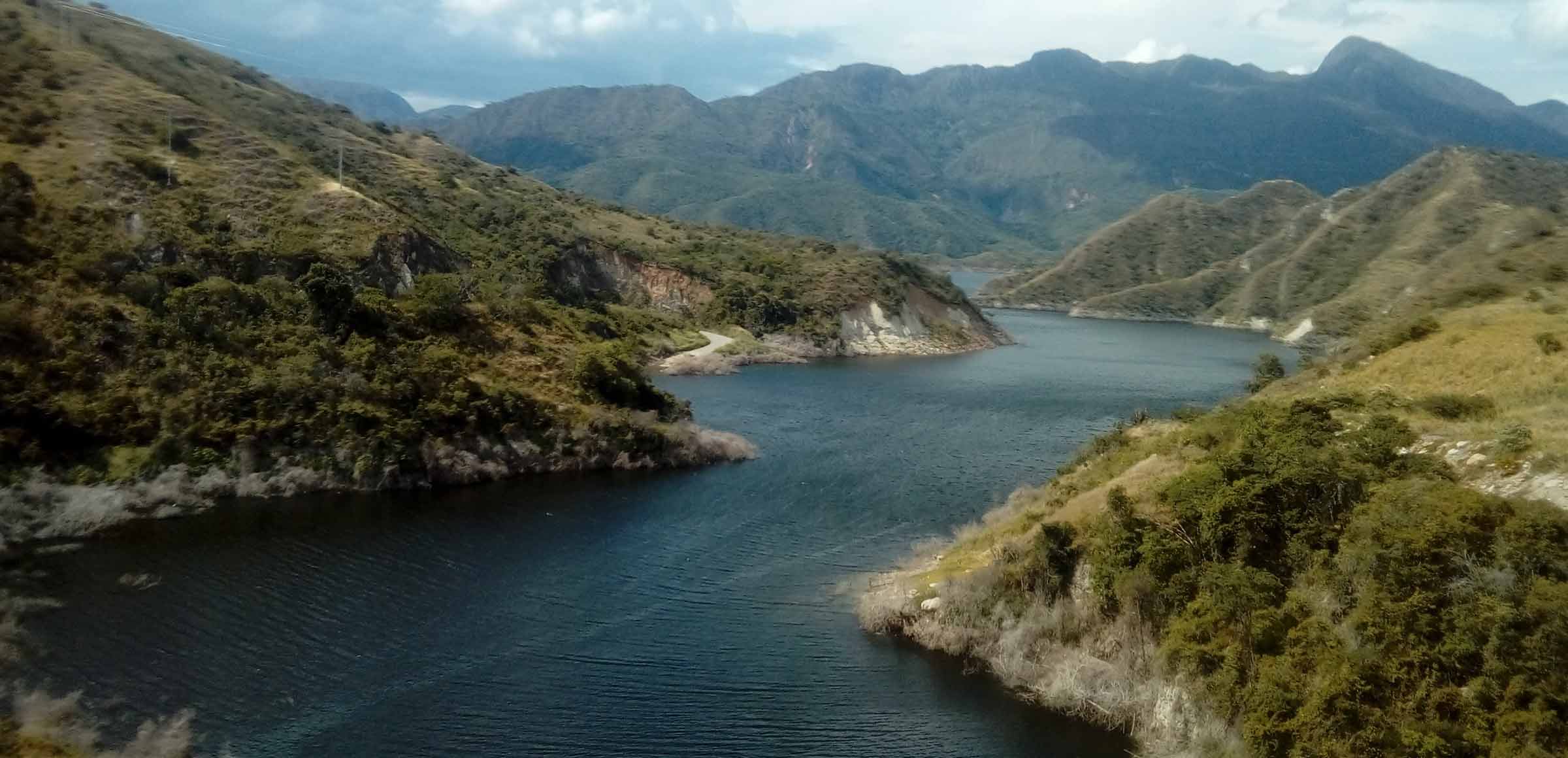 Colombia may not be the first place that comes to mind to take your children to, but Magdalena is a stunning and safe area for you and your children to vacation. It's on Colombia's Caribbean coast and is a rather large region.
Santa Marta is the region's capital and is the perfect combination of city and beach life. The Acuario Rodadero is a small aquarium that opened in the 1950s. You and your kids can spend some time here watching dolphin shows and seeing other marine life.
Outside of Santa Marta, one of the biggest draws to Magdalena is Tayrona National Park. This sprawling park features beautiful beaches, waterfalls, and hiking trails that most kids won't have an issue with. Even if you don't want to go hiking, you can plan to spend time at the beaches here that are quieter than the ones in the city.
Ciudad Perdida is an archeological site with an ancient history. People believe it was around for 650 years before Machu Picchu. You can see the ruins, several waterfalls nearby, and the rainforest surrounding it.
Final Thoughts
Taking a family vacation is one of the best ways to bond and build memories. You and your kids will remember for the rest of their lives the fun vacations they got to experience with their families.
While South America may not be first on every parent or guardian's list of places to visit, there are still plenty of safe, fun, and educational places to bring your kids to. Whether you want to take a cruise along the Amazon, hike to Machu Picchu, or lounge on the beaches, South America will be memorable for you and your kids.
More about our TFVG Author
A seasoned traveller, Dad, and avid sports tourist, James foundered The Family Vacation Guide to share his expert vacation experiences- especially when it comes to being a travelling family man.
Featured in Travel articles such as Travel + Leisure, TripSavvy and SFGate, you know you're reading some of the best vacation tips online.