Your love for travel doesn't have to come to a standstill because you're a parent. Believe it or not, you can still visit unique destinations with your toddlers. While some locations are more of a challenge than others, there are several places that can give you and your family a great vacation. 
So let's dust off those passports and look into these best vacation spots for families with toddlers that offer everything from beautiful views to informative tours.
Club Med Sandpiper Bay
The Sandpiper Bay Resort in Florida is a fantastic vacation destination for families with toddlers. The resort sits on the St. Lucie River, where you'll not only enjoy the sun and the sand but you'll also experience lush vegetation. For adults, there are three outdoor pools and the Club Med Spa by SOTHYS. 
No need to worry about the toddlers as the resort offers on-site childcare for children four months of age or older, which will give you and your sweetheart time to reconnect while on vacation.
Whether you feel like relaxing or getting out to some action on the tennis or volleyball court, you'll find it here. There are also three water slides at the pool, so your toddler will have tons of fun.
This all-inclusive resort takes good care of its guests with activities catered to each age group from infants to twelve years. In addition, they offer family activities that everyone can enjoy together, like pancake parties and picnics.
The resort's Baby Club Med is a fully supervised daily program for children between 4-23 months. Their philosophy is to ensure that your baby has a stimulating environment where they will experience lots of comfort and interaction. Some of the things your toddler will experience are colors and sounds.
Club Med is one of the best vacation spots for families with toddlers who want to visit Florida. They also have locations in Mexico and the Dominican Republic.
Winnetu Oceanside Resort
The Winnetu Oceanside Resort is one of the best vacation spots for families with toddlers because it's in the magical seaside town of Edgartown on Martha's Vineyard. You'll enjoy a touch of New England history as well as the beauty of New England.
The Winnetu Oceanside Resort is located right on the Atlantic Ocean, so there are plenty of things to do just by stepping outside your door. In addition, there are miles of trails to explore when you get tired of the sand or sunbathing on the beach.
Their complimentary Children's Day Program is excellent for toddlers. It's a great way to have fun with your toddler while on vacation and enjoy the Winnetu Oceanside Resort. Some of the activities in the program include strength and motor coordination, imagination, and creativity.
Strength and motor coordination activities include tunnels, balance beams, obstacle courses, and parachute play. Imagination and creativity activities include dress-up, painting, musical instruments, and play kitchen. There is even a once-a-week field trip that you can participate in.
The Children's Day program is complimentary, meaning that's one less thing you have to worry about during your vacation. Instead, you can focus on enjoying your time off, making the resort one of the best vacation spots for families with toddlers.
Willard InterContinental Washington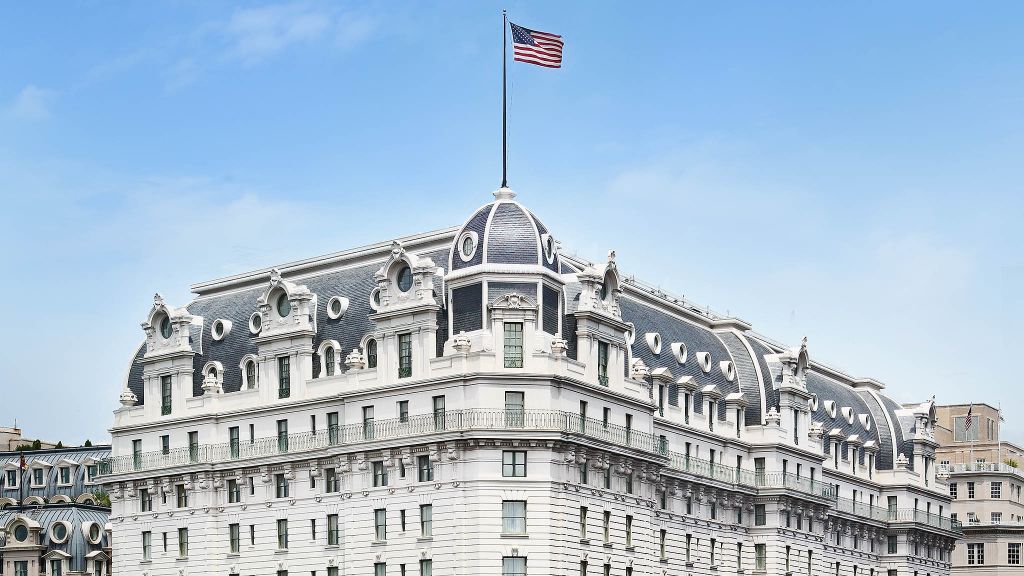 The Willard InterContinental Washington is in the heart of Washington D.C. With so much to see and do in Washington, D.C., you'll never run out of things to do, making it one of the best vacation spots for families with toddlers. 
The Willard InterContinental, Washington, is surrounded by historical sights and attractions that will fascinate you and your toddler. There are many museums nearby that give you a taste of American history. Of course, if your toddler loves trains, the Union Train Station is a central landmark where you can take a tour of one of the historic trains.
Not to mention when you buy two nights in one of their suites, you get one night free. If you are a member of their points system, you also earn points on your stay, and you get a welcome amenity gift upon check-in. The hotel is very upscale and designed to provide the perfect surroundings for you and your family to relax.
You can even bring your furry companions with you during your stay. With luxurious amenities, it will be hard to leave the hotel grounds. You can enjoy one of their breakfast in bed options that let you relax and enjoy a full breakfast in your robe in front of the TV with your family.
The Willard InterContinental Washington will definitely be one of the best vacation spots for families with toddlers. The city of Washington D.C has so many things to offer at such a great price and a hotel atmosphere to recharge.
Martinhal Cascais Resort
The Martinhal Cascais Luxury Resort is a great place to travel with your toddler. Located in the magical town of Cascais, it's a quick drive to Lisbon and Sintra. When you and your family travel to the Martinhal Cascais Resort, the most stunning views of nature will surround you.
With rolling hills, mountains, and a gorgeous coastline with surfing options, you can spend your days relaxing or having fun in the sun.
One thing you'll love about this resort is that it offers an array of activities and amenities for kids. In addition, they have their own baby concierge that lets you book baby equipment ahead of time, such as potties, safety gates, cots, and even baby baths. As you'll know, this convenient service makes the traveling experience with your toddler much easier.
We all know toddlers can be curious, and we wouldn't want them to wander off and get lost. However, the staff at Martinhal Cascais understand what your young children need to stay safe while on vacation. They realize that vacation is a time to enjoy, not create additional stress.
The resort offers separate play areas for children and toddlers. There is an indoor playground with a ball pool, a Lego area, and arts and crafts. There is also an outdoor play area with a mini zip line and trampoline, where little ones will have the time of their lives.
Azul Beach Hotel and Resort
The Azul Beach Hotel and Resort is in the Riviera Maya, Mexico. You'll feel right at home when you get here since The Azul Beach Hotel and Resort is all about relaxation. Don't think that your toddler might not get enough entertainment here, as they know that toddlers need to get out and about during the day.
This hotel is on the smaller side, but they make up for it by offering guests amenities, activities, and service. When you stay at the Azul Beach Hotel and Resort, you can rest assured that you will have everything you need for your lovely growing toddler.
The Azul Beach Hotel and Resort team wants to take the guesswork out of your vacation preparation, from bottle warmers to gourmet baby food.
Not to mention they offer babysitting services on the beach all day long. They even have you covered down to in-room outlet covers, diaper genes, and toddler bathrobes. There's no reason you and your toddler can't dress alike while relaxing on that beach.
Baby's require a lot of attention, and while you love your toddler, you also want to take time for yourself. The Azul Beach Hotel and Resort knows what it's like to enjoy some well-deserved relaxation. They offer a complete spa for you and your partner to enjoy. You can even have a romantic dinner delivered to your room while your toddler stays with a babysitter for up to three hours at a time.
The hotel offers a baby butler service that ensures your room remains stocked with all the amenities you need before you arrive. To add to the perks, you also receive regular check-ins to ensure you have everything you need for your toddler.
You'll feel right at home at the Azul Beach Hotel & Resort.
Antlers at Vail
The Antlers at Vail is in the beautiful city of Vail, Colorado. They offer ski-in/ski-out luxurious accommodations that you'll want to come back to after a long day of being active. The service at the Antlers is second to none, and you'll feel right at home with your toddler.
The Antlers at Vail is a fantastic hotel/ condominium rental to bring your toddler because it genuinely feels like a home away from home. The studio hotels feature a full kitchen, dining room, and separate bedrooms. You'll also enjoy perks like free transportation to the slopes, access to indoor/outdoor pools, restaurants, and spas.
One thing that sticks out about the Antlers at Vail is that they offer free shuttles to local grocery stores. You can enjoy your vacation with your little ones, cook their favorite meal, enjoy it in your room, or head to the dining room and enjoy a made-to-order meal together in front of a funny movie. The choice is yours.
The condominium atmosphere gives you the opportunity to have your own privacy away from the kids. You'll have a separate bedroom with a king-sized bed for you and your partner. The condominium even has a bunk room that sleeps up to four people. Perfect if your family includes more than one toddler.
The beautiful thing about the Antlers at Vail is that this ski town is very family-friendly. You'll find places to eat and activities perfect for toddlers all over Vail!
Beltane Ranch
You'll find the Beltane Ranch in the beautiful Glen Ellen, California. The resort offers a serene setting for you and your toddler to truly enjoy nature together. The staff at the ranch is all about making sure you and your family enjoy a unique experience.
You'll want to make sure you plan your days around the schedule of activities offered by the ranch. They have extensive agricultural experience for you and your toddler to learn more about wine grape growing, olive oil press, and cooking with their on-staff chefs.
One thing you'll love is all the rich history it offers on the property. The ranch has been on the same land and owned by the same family since 1895! You can take a tour of the old carriage house and the attached barns and even have a picnic on the historic front porch.
The Beltane Ranch is unique because they offer cottages for rent with beautiful views of the Sonoma Valley. You'll love waking up in the morning and being greeted by nature. This serene setting is conducive to a peaceful family vacation. Think of this as an adult getaway with your toddler, but in California wine country!
Grand Velas Riviera Nayarit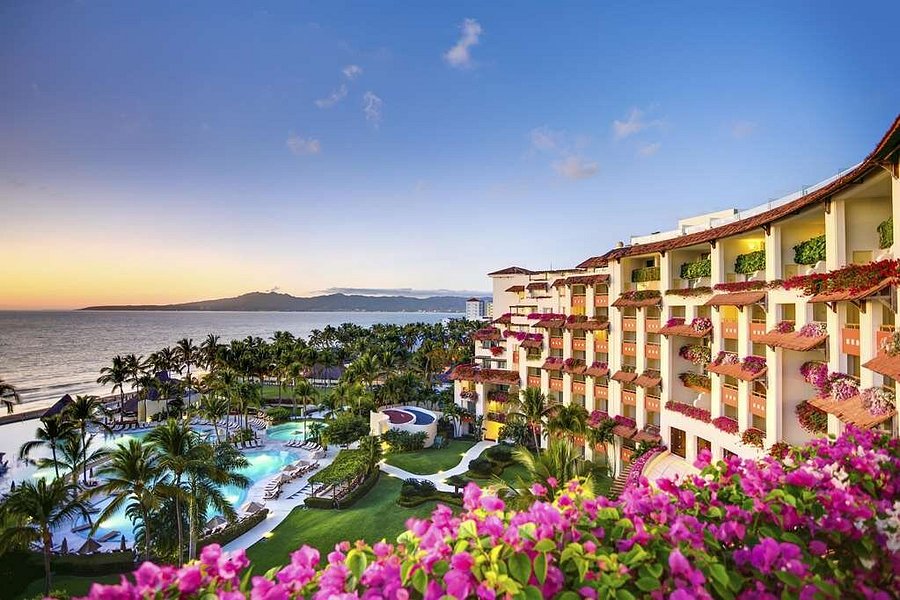 You'll find the Grand Velas Riviera Nayarit in beautiful Nuevo Vallarta, Mexico. This luxurious hotel is a family-friendly resort that offers you and your family the opportunity to enjoy an unforgettable vacation together.
The Grand Velas Riviera Nayarit provides you and your family with many activities to enjoy during your stay. They offer a kids club that includes pool games and outdoor and educational activities. Some of these activities are building sandcastles, watersports, and learning how to make crafts from local artisans.
You'll also find a variety of entertainment options for your toddler, like face painting and magicians. One of the most enjoyable experiences is resting in the beach's hammocks with the family. It is truly a unique experience in Mexico!
The fantastic thing about the Grand Velas Riviera Nayarit is that this resort offers all-inclusive dining. You can truly enjoy the luxury of relaxing in your room without having to manage expenses for meals. Everything is right on site.
The Grand Velas Riviera Nayarit staff takes a lot of pride in making their resort a family-friendly vacation destination. It is the perfect place to relax and enjoy yourselves away from all the stresses of everyday life.
Fort Wilderness Resort and Campground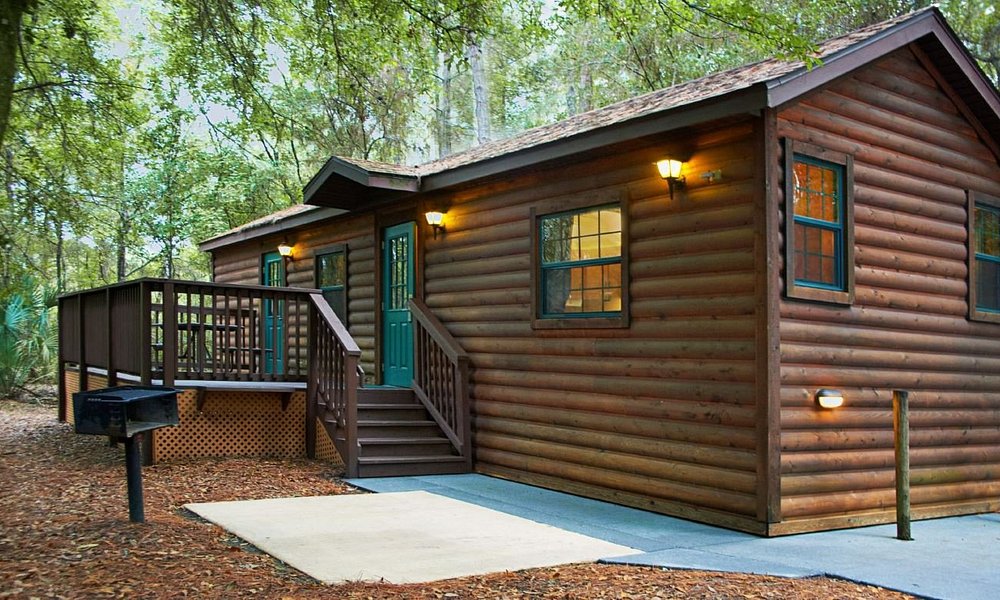 The Fort Wilderness Resort and Campground is in Disney World in Orlando, Florida. The Fort Wilderness Resort and Campground is an incredible place for your family to stay. You'll enjoy gorgeous Lake Buena Vista and the rustic charm of all the activities this resort offers.
One thing to appreciate is that you can order your groceries ahead of time, and they will be waiting for you in your room when you arrive. Thankfully, if you have a little one with you, they will also have a pack-n-play and high chair waiting for them. In addition, the resort is pet-friendly so that you don't have to leave your faithful companion at home either.
One of the best things about staying at Fort Wilderness is enjoying all the activities available to you and your toddler. You can enjoy the outdoor nature trails, the petting zoo, and even enjoy some fishing. You can also rent a golf cart big enough for four people to explore the vast resort and enjoy the gorgeous scenery.
The best part is that your toddler can even get in on all of the magic. You'll want to make sure you sign them up for the Pirate Adventure Cruise, Mickey's Backyard BBQ, and even enjoy the Hoop-de-do Musical Review. These are such special memories that you and your toddler will cherish forever!
Omni La Costa Resort & Spa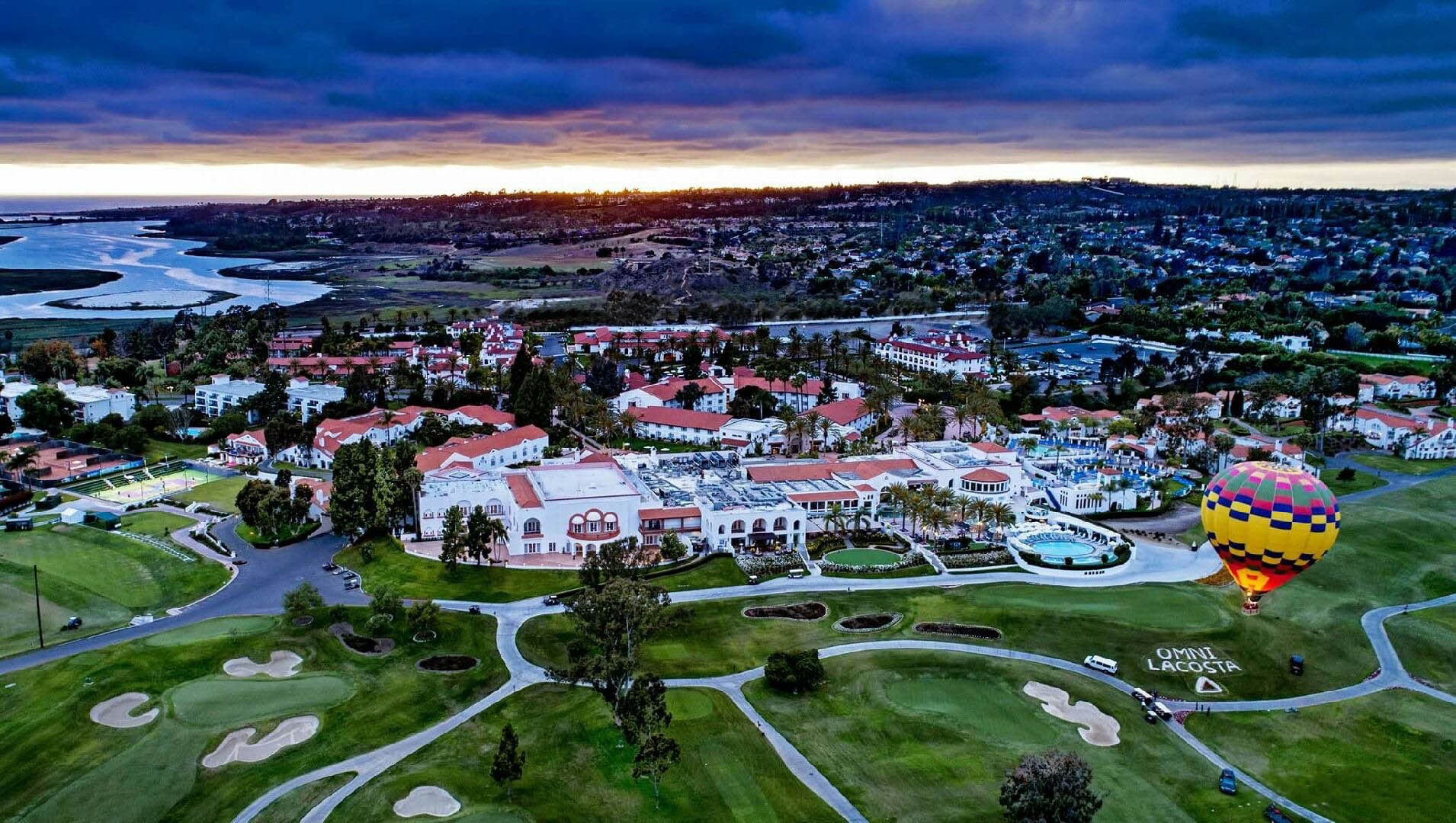 The Omni La Costa Resort and Spa is in Carlsbad, California, in a lush oceanfront setting. You'll genuinely enjoy the expansive views and rich history this resort has to offer. In fact, the resort was the very first hotel in Carlsbad!
When you stay at Omni La Costa Resort and Spa, you can truly experience the luxury and relaxation that it offers. You'll enjoy beautiful ocean views and be delighted by all of the activities they provide for your family.
One of the best family experiences this resort offers is its Kidtopia program. Your toddler can enjoy crafts, storytelling, and even beach bonfires. Many parents have gotten to enjoy the Omni La Costa as a child, which means they'll love showing all of their childhood memories with the rest of their family.
Another great thing about the Omni La Costa Resort and Spa is that they offer various dining options. You can choose from their excellent restaurants or enjoy the convenience of room service. It's the perfect way to end a long day of exploring Carlsbad and spending quality time with your toddler.
The Omni La Costa Resort and Spa offers fun activities your family will enjoy. You'll love relaxing in a beautiful setting and watching your toddler experience all the resort has to offer, like scavenger hunts, dine-in movies, limbo, and hula hoop competitions for overall family fun.
Smugglers' Notch Resort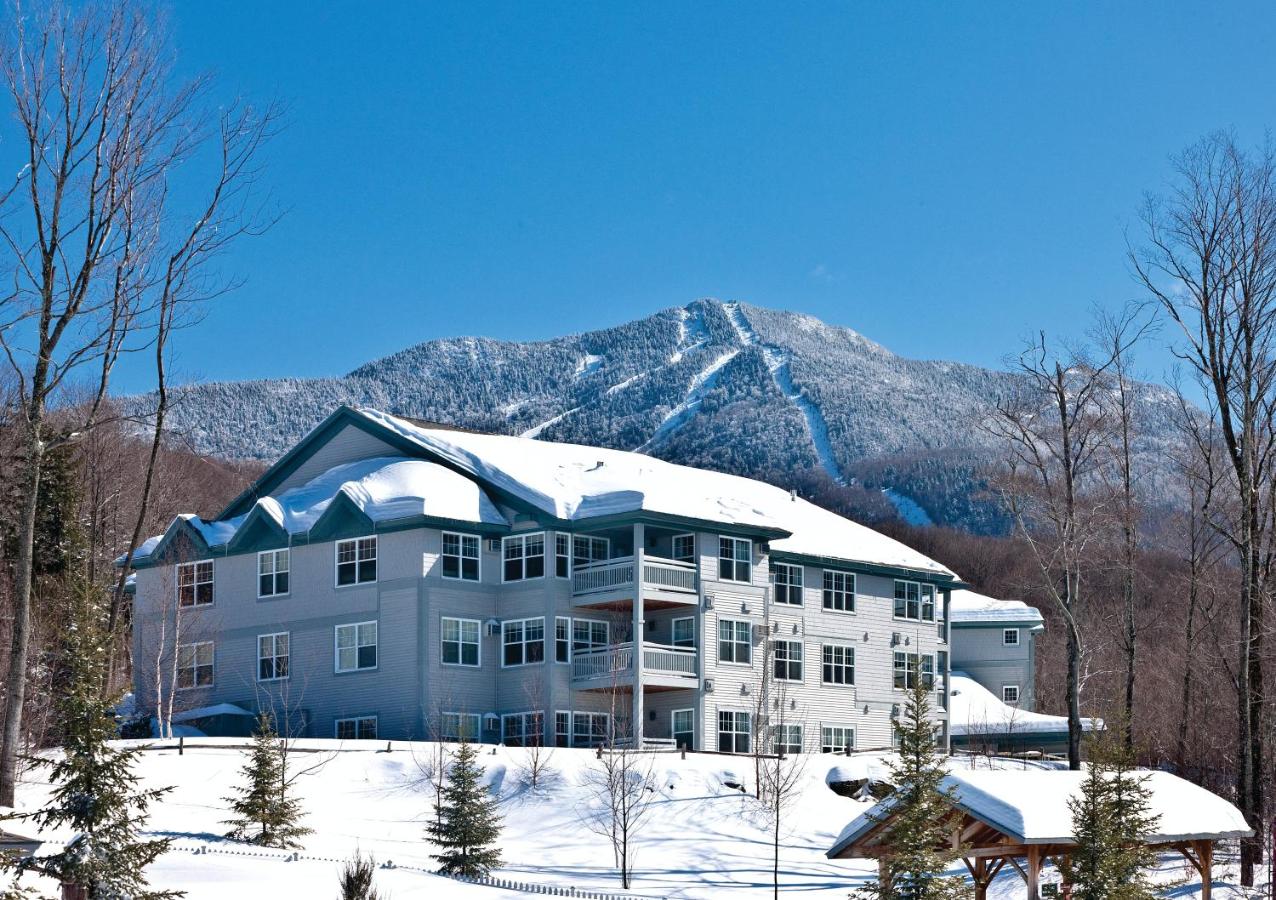 The Smugglers Notch Resort is the perfect place to go if you want a true ski-in, ski-out family experience. The moment you walk in the door of your room, you'll be able to enjoy breathtaking views of either Camel's Hump or Mt. Mansfield. You'll also be delighted to see a pack-n-play and high chair waiting for your little one!
Additionally, you can take advantage of their ski and snowboard schools, so your toddler can get in some extra practice while you enjoy a break. Finally, there is plenty of room for all of you to wake up and enjoy a hearty breakfast together before hitting the slopes.
Children who are at least two and a half years old can enjoy their own unique experience at Smugglers Notch. They can take part in the children's program and enjoy all the fun activities they offer like bonfire warm-up, pirate bingo, fireworks, and the winter carnival.
The winter carnival gives families the opportunity to enjoy great food, music, and games together no matter which day you visit.
Adults can enjoy the ice skating rink, tubing, and sleigh rides. There truly is something for everyone here. Then, after everyone has had their fun, they can curl up by the fire and make s'mores. It's a perfect way to end a long day of skiing or snowboarding with delicious s'mores by the fire while spending quality time with your toddler.
You'll love the Smugglers' Notch Resort because of the convenience it offers. Being so close to the slopes saves you time and energy that you can use for more family quality time.
WorldMark Lake of the Ozarks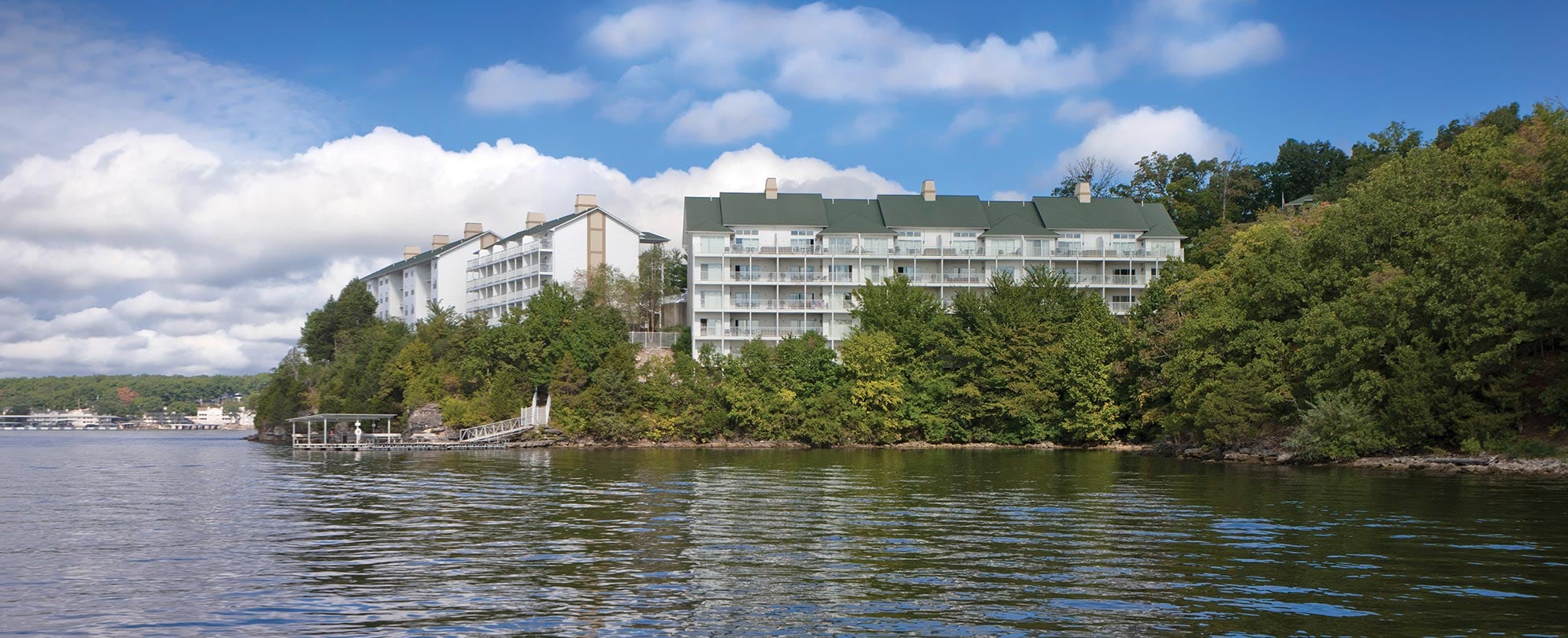 When you stay at WorldMark Lake of the Ozarks in Missouri, you'll indeed be able to enjoy every moment with your toddler. The resort offers breathtaking views of the lake and fantastic decor that is unique and comfortable for every family member.
When staying at WorldMark Lake of the Ozarks, you'll be able to enjoy room service and amazing dining options right in the comfort of your room. It's the perfect way to end a long day exploring all that Lake of the Ozarks has to offer.
Additionally, you can take advantage of the exhilarating experiences of horseback riding and dolphin cruises. So whether you want to just sit by the pool, go fishing, or even ride a camel, this resort has everything you need.
The WorldMark Lake of the Ozarks is a great place to stay because they truly have something for everyone. You'll love that you can sit back, relax and take a break from all your adventures while still enjoying quality time with your little one in front of a view of the lake and a warm fireplace with the option of room service.
Try These Best Vacation Spots for Families with Toddlers
So what are you waiting for? Now is the time to take your toddler on the vacation of a lifetime and head to one of these fantastic resorts. They'll experience new activities and create new family memories everyone can cherish forever. Your love for travel no longer has to be put on hold because you are a parent.
These resorts offer you the amenities you need to save you money while traveling. They allow you to spend more time taking in the experience of their resorts and their surroundings than planning meals and buying amenities to keep your toddler safe. Let's not forget they offer fun and safe activities for the entire family.
Dust off those suitcases and plan the adventure of a lifetime by visiting these best vacation spots for families with toddlers. Fun in the sun with your family has never felt so good!
More about our TFVG Author
A seasoned traveller, Dad, and avid sports tourist, James foundered The Family Vacation Guide to share his expert vacation experiences- especially when it comes to being a travelling family man.
Featured in Travel articles such as Travel + Leisure, TripSavvy and SFGate, you know you're reading some of the best vacation tips online.