Using a rental car for work or leisure has its perks as it's convenient for getting around a new place without having to wait for public transportation. It also means less wear and tear and adding mileage to your car.
Plus, if you do happen to break down or be in an accident, the company will come to give you a new car for no charge. Talk about royalty! But, can you take a rental car out of state?
The short answer is yes! Many of the big rental car companies in the US don't restrict driving out of state, but many smaller regional companies do. Each provider has different rules, so do your homework before setting out. Here are some things to keep in mind before booking. 
Rental Companies That Don't Restrict Driving Out of State
These national rental car companies don't have any restrictions when you need to drive vehicles from their fleet over state lines.
The below providers offer unlimited mileage for driving across the country, so you don't have to worry about incremental charges. However, they may charge you a one-time drop-off fee for one-way journeys.
Avis Budget Group – Avis, Budget, and Payless
Enterprise Holdings – Enterprise, National, Alamo
Hertz Global Holdings – Hertz, Dollar, and Thrifty
Rental Companies That Restrict Driving Out of State
Regional companies and smaller national chains tend to have restrictions on driving out of state because they don't have other locations to accept drop-offs or the ability to assist renters in roadside emergencies.
The following companies have restrictions on traveling in and out of certain states:
Be honest when making your booking. Breaking the rules is very risky, and you could end up making it worse yourself by paying more. Also, any damages will be your responsibility if you get into an accident. 
Other Things to Keep in Mind
Weekend Rate or Special Offers
If you're concerned about high car rental costs, look for discounts and special offers before you make your booking.
However, the rental might not include unlimited miles, so always check to see whether the rental car offer has any mileage restrictions. Many people learn the hard way that every mile you go over the limit carries an additional cost.
One-Way Journey
If you plan on dropping your rental car at a different location, whether it's out of state or not, your rental provider may charge you an extra fee for this service. Check to see if your rental company provides unlimited mileage. Some companies may have a mileage cap even if they do allow you out of state.
Renting one way is usually more expensive than renting a round trip. Drop fees range from $20 to $120 per day. Car rental companies determine their prices based on supply and demand. So if your one-way rental takes a vehicle from an area where the demand is high to a location where the need is lower, you should prepare yourself for a sturdy drop fee.
One-way rentals between the US and Mexico are not allowed. Rentals between the US and Canada are often possible but require a transition at a "gateway" airport to find a permitted rental. Most car agencies in the European Union allow one-way rentals across country borders if the car remains in the EU.
Nowadays, most rental car companies have GPS trackers installed, so they know if you violate the rules. The company should clearly write in your rental agreement whether the car you're renting has a device. It's always best to be transparent about your travel plans, especially if you plan on going out of state. Save your pocket from expensive surprises later.
Comparing Costs
When budgeting your trip, think about how you will use that rental car. Are you just going from the airport to the hotel and just a few spots? Then a plan with a mileage cap might work better for you. Just remember that going over that mileage cap will be expensive. Note that the cheaper the rate, the stricter the cap.
But on the other hand, if you're planning a family vacation and don't know where the open road will lead you, paying the extra cost for unlimited mileage will be more economical and bring peace of mind. 

Driving in Alaska or Hawaii
Car rentals in Hawaii usually have to remain on the island where you initiated the rental, while rentals in Alaska generally have to remain in the state. 
Driving to Canada or Mexico
Rental companies provide different conditions for car rentals out of the country like limited mileage, insurance, and additional charges. Driving to Canada is permitted by most providers for most cars. However, some car categories like luxury cars aren't allowed to enter Canada. 
Mexico gets more complicated. You can't drive a vehicle from the US to Mexico without buying Mexico Insurance. You really don't want problems and delays while you are traveling, so make sure you tell the rental manager about your plans and that you're aware of all extra fees for crossing the border safely.
Rental Companies Cross Border Fees
Here's what you can expect from the different car rental companies when you need to cross borders from their vehicle fleet:
Avis – Free
Budget – Free
Thrifty – Free
Enterprise – Free
Hertz – Daily fee of $ 8.75.
Dollar – Depends on the location
National – Free in the US. You require insurance in Mexico ($35 a day for Economy vehicles).
Alamo– Free in the US. You'll need insurance for Mexico ($35 a day for an Economy car).
Fox Rent a Car – Free in the US. If you're traveling to Mexico, you'll need to get insurance ($35 a day for Economy vehicles). If you need to travel to Canada, you must rent a car from the Fox Seattle location.
Payless – Free in the US. You require written authorization to get to Mexico and Canada.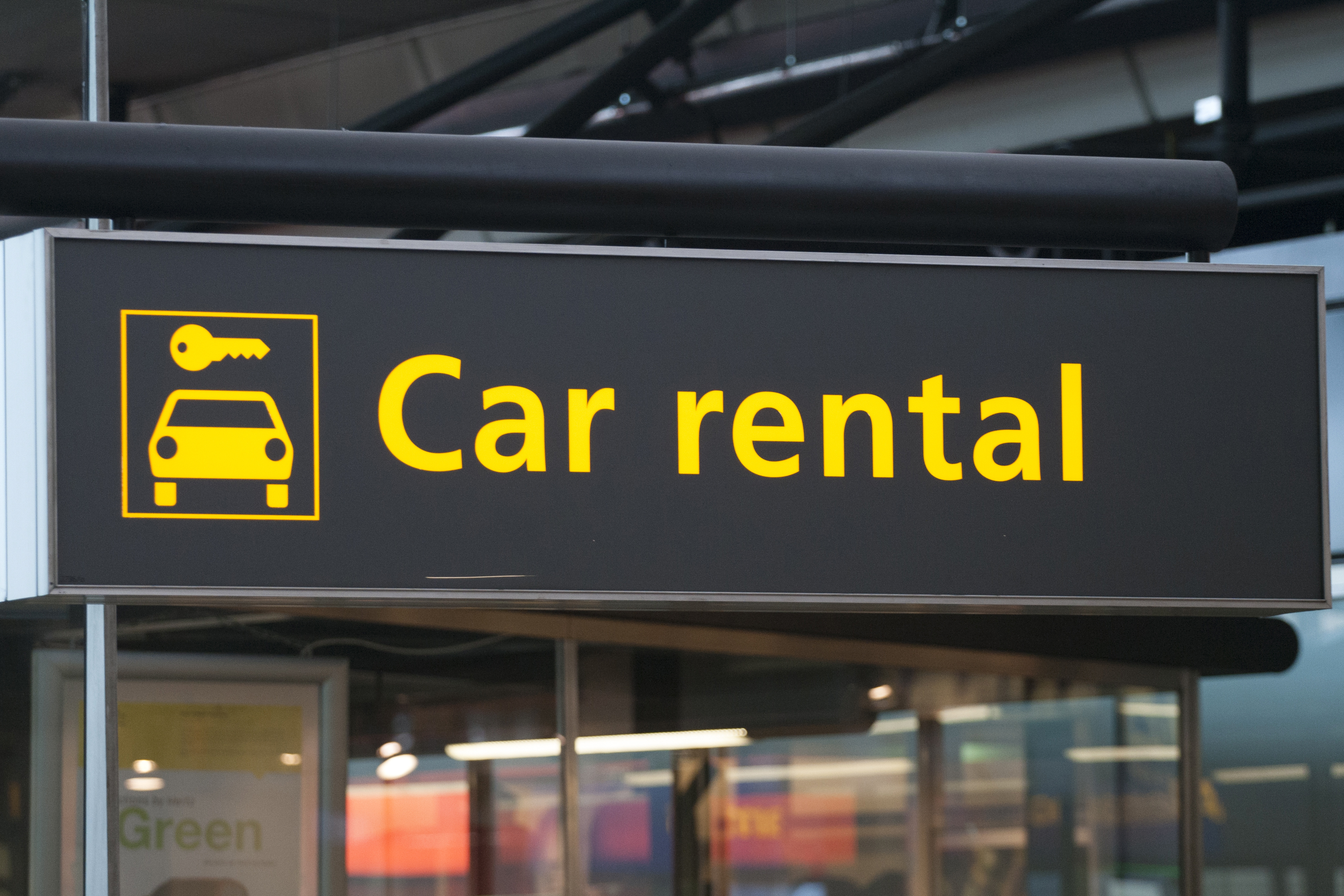 Driving in Europe
If you plan to cross country borders within Europe, you will want to hire a car from a rental company with a cross-border fee, which covers extra taxes, insurance, and other expenses.
These fees typically start at only a few extra Euros but can be as high as €90 as it depends on the type of car you rent and the countries through which you move. Therefore, always double-check with the rental company first so that you know what kind of fees to expect.
If you cross any border without paying the fee, the rental car insurance won't be valid. In addition, upon returning the car, you would then be responsible for any damages and may owe extra taxes and other fees.
If you plan on dropping off the rental car in a different country, you'll have to pay a one-way fee in addition to the cross-border fee. Be aware that there are also country and zone-specific rules in Europe. For instance, your rental insurance may not be active if you leave the EU as not all European countries are part of the European Union.
Since the rules tend to differ depending on the location and the rental company, we'd suggest that you take a look at each company's specific policies on the city and country you're in or planning to travel to.
So, Can You Take a Rental Car Out of State?
To have the luxury of using a clean, new car without the hassle of taking care of it, you need to dive into each provider to see who works best for you, your location, and your pocket. Just remember that being honest and transparent about your traveling plans will be better for your wallet in the long run. Drive safe.
More about our TFVG Author
A seasoned traveller, Dad, and avid sports tourist, James foundered The Family Vacation Guide to share his expert vacation experiences- especially when it comes to being a travelling family man.
Featured in Travel articles such as Travel + Leisure, TripSavvy and SFGate, you know you're reading some of the best vacation tips online.