Whether you are traveling to Guam for a vacation, visiting family, a work trip, or any other reason, there are many things for you to do and prepare for before traveling.
There are plenty of activities and viewing sites to keep you occupied once you arrive in Guam, but what is there for you to prepare and know before traveling?
Getting to Guam from the United States
At present, the only airline that offers a non-stop flight to Guam from the United States is United Airlines, flying out of Honolulu, Hawaii.
You should expect to be in the air for just under eight hours when flying out from Honolulu. If you are flying from the continental United States, you will be making a stop in Hawaii before continuing your journey to Guam.
Do You Need a Passport?
Even with Guam being a territory of the United States, you must present your passport as a U.S. citizen. Although, some people may be able to travel with a Photo ID and proof of citizenship, depending on each person's case.
Shortly, the Transportation Security Administration (TSA) will be requiring every traveler to have a REAL ID-compliant driver's license ready to present when traveling. The REAL ID Act will be put into place on May 3, 2023, by the Department of Homeland Security after being previously delayed due to the COVID-19 pandemic.
Do You Need a Visa to Visit?
Because Guam is a territory of the United States, and if you are a U.S. citizen traveling to Guam, it is not required for you to travel with a visa as long as you have a valid passport or other accepted documents they used when traveling into Guam.
COVID-19 Protocols
With the start of COVID-19 in 2020, there were many restrictions and protocols to keep the island of Guam safe. In 2022, many Covid-19 restrictions were lifted. There are still some things to be aware of before traveling.
A two-week quarantine for domestic and international flights to Guam has been lifted by the Department of Public Health and Social Services. However, each individual must still comply with federal requirements to board a flight to Guam.
Refer to the CDC website on traveling to and from the United States during COVID-19.
Money
When traveling to another country, you often worry about the hassle of exchanging your money for the local currency. Luckily for travelers going from the United States to Guam, there is no need to worry about foreign currency exchange because Guam is a territory of the United States that uses the United States Dollar.
Most large establishments accept credit cards, but if you come across a cash-only business, don't worry. ATMs are very common throughout Tumon.
Cellphones
Another concern for future travelers is whether or not you can use your cell phone while visiting. Even with Guam being a territory of the United States, some cellular services do not extend their coverage to the island.
You are in luck if you have a cell plan with AT&T, Verizon, T-Mobile, or U.S. Cellular. They all extend their cell coverage to Guam. If you are with another service, you can purchase a SIM card with one of Guam's cell services for the time you are there, or you can subscribe to an international call and data plan with your current service provider.
Exiting Guam
When you are ready for your departure from Guam, make sure you have your passport or other forms of accepted ID you used when traveling to the island.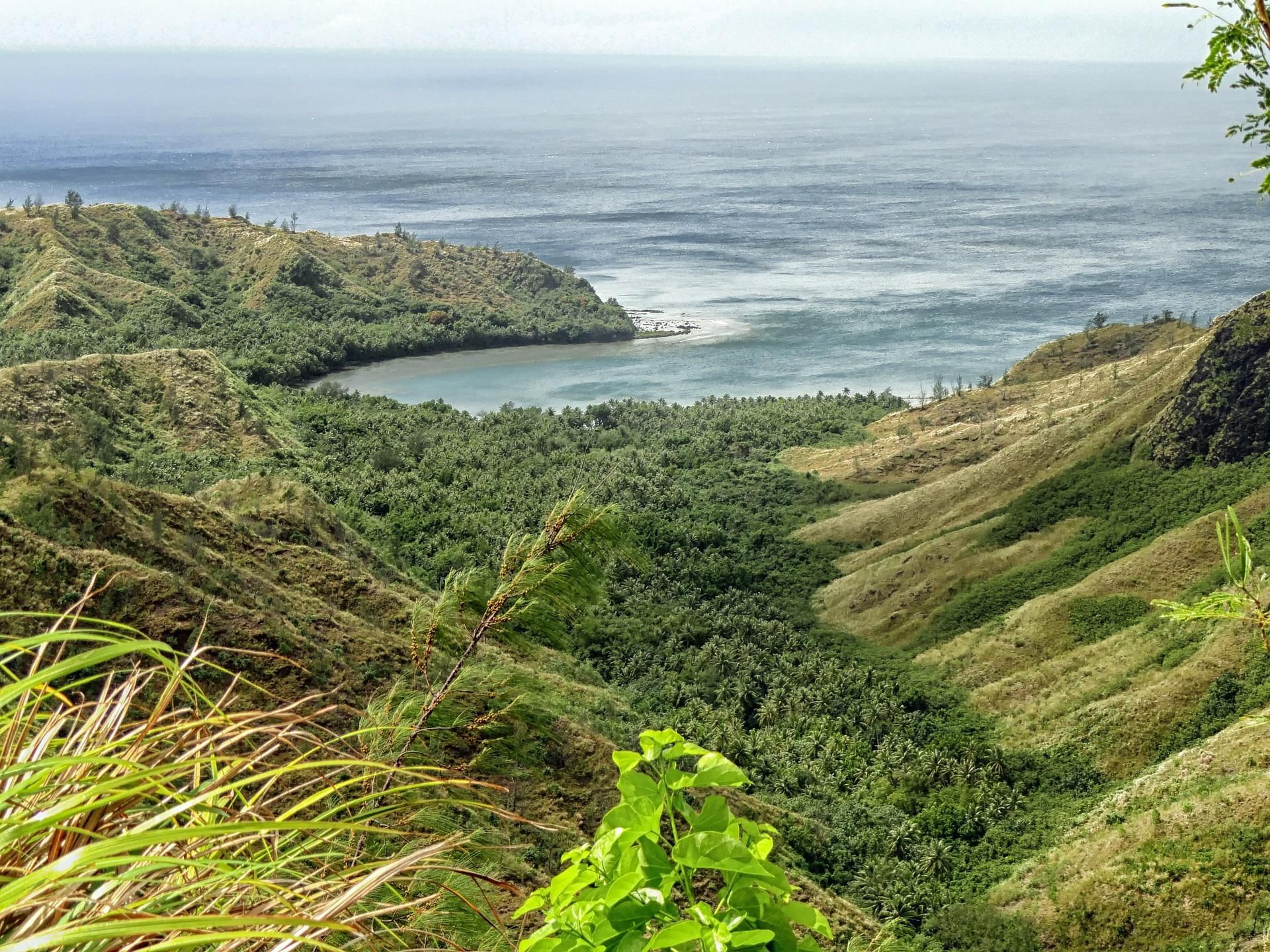 Some More Things to Know About Guam
The island of Guam is a territory of the United States in Micronesia, in the North-Western Pacific Ocean. The official languages of Guam are English and Chamorro, Chamorro being the native language of the island, with Spanish and some of The Philippine Tagalog languages influencing the native language.
Guam is primarily a Catholic country, so if you plan on relaxing on the beach, plan it for Sunday while most other places are closed for the day.
Make sure you take advantage of Guam's excellent public transportation service. Not only do their buses have access to all over the island, but the bus fares are also very affordable for travelers on a budget.
Shopping is also another budget-friendly activity. Prices are lower than in U.S. shops. Guam has everything you could imagine for shopping, including many luxury brands. Most shops accept both cash and credit and are open 24/7.
It is important to know that when exploring the island's tropical jungles, do not explore alone. It can be easy to get lost, and is recommended to only explore with an experienced tour guide.
Popular Places to Visit
You have made all the arrangements to arrive in Guam, but what is there for you to do?
Guam is a beautiful island to visit, with its white-sand beaches, crystal clear water, rich culture, and its Håfa Adai Spirit. It is often the desired destination for honeymooners, families, or anyone wanting to get away from the city life and relax in the sun.
For a day or night of fun and good food, it is worth it to spend time at The Beach Restaurant and Bar, Guam's largest beach bar and restaurant. There you will find beachfront dining and live entertainment as you eat, also with full-size volleyball courts and a large beachfront for games to keep you entertained all day.
For sightseeing, The Ride the Ducks Guam Island Tour is something fun for anyone of any age. This tour takes you all over the island and out into the surrounding water. The tour is not only fun but educational as well. It will teach you about the history of Guam, including visiting historical sites.
More about our TFVG Author
A seasoned traveller, Dad, and avid sports tourist, James foundered The Family Vacation Guide to share his expert vacation experiences- especially when it comes to being a travelling family man.
Featured in Travel articles such as Travel + Leisure, TripSavvy and SFGate, you know you're reading some of the best vacation tips online.