Traveling to Palau? Make sure you have all your necessary travel documents before you take off to your Pacific destination.
Visiting Palau
The Republic of Palau is a sovereign nation in the pacific ocean made up of hundreds of idyllic islands. According to the Republic's Embassy, visitors can prepare for warm weather in the low to mid-80s, a safe and stable travel experience, and a tourist industry that is excited to welcome international guests to Palau's breezy shores.
While Palau used to be an administrative territory of the United States, the country became independent in 1994. The relationship between the U.S. and Palau remains robust, and the country uses the U.S. dollar as its primary currency. You can learn more about Palau's rich history on the U.S. Department of State's official fact-sheet about Palau-U.S. relations.
While Americans tourists won't have to bother with tricky conversion rates, Palau is still an independent nation, so visitors will need to prepare the necessary travel documents.
Pack Your Passport
Despite historic ties between the United States and Palau, the Republic is a sovereign nation. Travelers should expect standard international entry procedures. Unlike flying to and from Puerto Rico, when you visit Palau, you will need to provide a passport that is valid for at least 6 months by the time you arrive.
Thankfully, your passport is the only major international document you'll need; according to the U.S. Department of State, travelers to Palau won't need to go through the VISA process unless they're planning on staying for longer than a year.
One final, necessary preparation for your trip: be sure that you have proof of return travel. Palau requires all visitors to show proof of booked exit travel, whether it be to your original destination or onto another country in the Pacific. While you can obtain an exception if necessary, you will have to go through the Chief of Immigration in Palau, and there is a fee.
In short: do you need a passport to travel to Palau? Yes!
Before You Go
If you're getting your passport for the first time, be prepared to wait. Obtaining a U.S. passport is a multi-layered process that can take upwards of months. Especially because Palau only accepts U.S. passports that have a validity of 6 months or more, all members of your party should allot the necessary time before you set off.
The U.S. State Department estimates 8 to 11 weeks for new or renewing passports. While you can pay a $60 fee to shave off some of that time, you will still have to wait for 6 months before you can travel to Palau without a hitch.
To obtain a U.S. passport for the first time, you will need to fill out a form and present multiple forms of ID – including proof of United States citizenship. You can find acceptance facilities on the State Department's passport page.
If you already have your passport and just need to renew it, no need to search for an acceptance facility accepting in-person visits; you'll be able to send your necessary forms, expiring passport, photo, and fees in the mail.
While You're There
Because you'll need your passport to enter and exit Palau, be sure to protect it from damage, theft, or misplacement during your trip. If you do find yourself with a lost or stolen passport, the United States Embassy in Koror is there to help you.
Keeping track of your passport isn't the only precaution available to you. To play it safe, here are some measures you can take to ensure your trip is protected and enjoyable:
Scan a digital copy of your passport and keep it on a password-encrypted file that is easily accessible to you during your trip
Consider enrolling in the Smart Traveler Enrollment Program. Managed by the Bureau of Consular Affairs, this program officially registers your trip with the U.S. Embassy Koror and makes it easier to get in touch with Embassy officials when you need
Save the State Department's emergency contact phone number for American travelers abroad in your phone – 1-202-501-4444.
Remember, Palau is a safe country to visit, and it's unlikely that you will need to use any of these measures on your trip. Being prepared, however, allows you to relax and enjoy Palau's sunny beaches without a shadow of a doubt.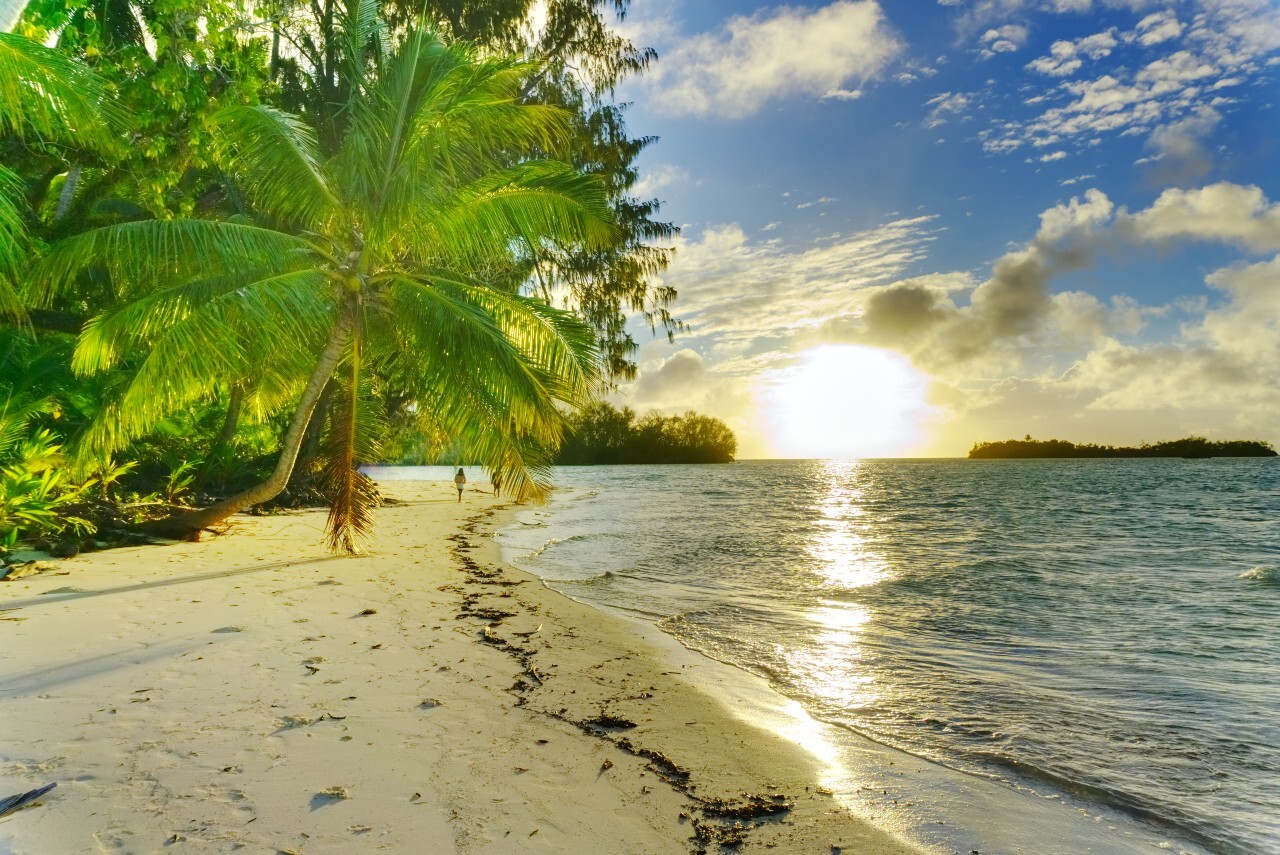 Health and Safety
Traveling during the COVID-19 pandemic can be confusing. To locate up-to-date information on how pandemic travel impacts your trip to Palau, visit the Palauan government website. The Republic is just one of many nations with strict entrance procedures to keep its citizens safe from infection.
All travelers visiting Palau must be vaccinated against COVID-19 at least two weeks before they leave for the islands, and must share proof of vaccination upon arrival. Luckily for American travelers, Palau accepts all vaccines authorized for emergency use by the FDA: Johnson & Johnson, Moderna, and Pfizer.
Palau also accepts vaccines approved by the WHO, and the Medigen vaccine, which is commonly used in China. At this time, there is no formal requirement for visitors to show proof of booster shots.
In addition to vaccination, Palau requires travelers to submit proof of one of the following:
A negative COVID-19 PCR test at least 3 days before take-off
A negative COVID-19 antigen (rapid) test at least one day before take-off
A letter of recovery from a doctor or physician that includes the original positive test result and officially states that you are well enough to travel
Palau might also decide to test incoming travelers for COVID-19 at their discretion, so it's always a good idea to check the Palauan government site for last-minute updates or shifting COVID-19 policies. Another great site for quick updates is the Palauan Ministry of Health and Human Services Facebook Page.
Ready? Set? Palau!
Though Palau's historic relationship with the United States may suggest special travel allowances, the island nation is still independent, which means international travel requirements are standard.
To visit Palau, you will need a passport that is valid for at least 6 months, proof of return travel, and proof of COVID-19 vaccination and negative test or proof of full COVID-19 recovery.
All prepped and packed? Now you and your family can enjoy your breezy island getaway without a care.
More about our TFVG Author
A seasoned traveller, Dad, and avid sports tourist, James foundered The Family Vacation Guide to share his expert vacation experiences- especially when it comes to being a travelling family man.
Featured in Travel articles such as Travel + Leisure, TripSavvy and SFGate, you know you're reading some of the best vacation tips online.