Are you looking for family vacation ideas to inspire your next trip with the kids?
We've rounded up 18 ideas that the whole family are guaranteed to love, whatever you and the kids are into and wherever you fancy heading in the USA.
Top Tips for Planning the Ultimate Family Getaway
Make your future family vacation less stressful by reading through our tips on the most commonly faced problems. Learn how to choose the perfect family vacation spots for traveling with children, how to sustain a long airplane flight, and how to find the best guesthouse or resort deal. Traveling with children can be a lot of fun if everyone involved has a good time doing it.
Begin by thinking about what your family likes to do, and then decide on a few of the best vacation ideas for you. Sand beaches with gentle waves are popular with younger children who can play in the sand and catch waves to build sandcastles. Many pre-teens and teens are drawn to resorts with various activities, including water slides, teen spa treatments, and kids' clubs with video games.
As each family is unique, finding the ideal location will necessitate some forethought. Lastly, searching for last-minute hotel deals and vacation packages can save families a significant amount of money on their vacation. Before your departure, make sure to book all of your favorite activities, particularly during peak holiday seasons.
Where's the Best Place to Go?
Identify the perfect family vacation ideas focused on everyone's interests. Whether you're flying to the Caribbean, Europe, or staying at a local resort, your family's age and ability to travel by car or plane will play a role in your decision. Budget, the length of your vacation, and the type of destination you and your family find most exciting and fun all play a role in choosing the best kid's vacations.
All-day long, babies and children will be content crawling around on a sandy beach with a bucket of seawater. In general, everyone enjoys spending time by the water, whether a lake or an ocean, as long as they have something to do. You can find even more family-friendly getaway suggestions in the following sections.
The Best Ideas for Family Vacations
Following are some of the best destinations to enjoy vacations with the family that everyone will enjoy.
Irvine, California
Orange County's most populous city is in Irvine, California, where an urban lifestyle and preserved natural areas coexist harmoniously. The FBI has designated it as "America's Safest Big City" since 2005, making it an ideal destination for families searching for long weekend getaways.
Visitors can enjoy a wide range of cuisines, shopping, and outdoor recreation, including hiking and bicycling, in the area. In addition, it is only a 30-minute drive from popular tourist destinations, including Disneyland Park and Knott's Berry Farm, making it a great vacation spot. Other attractions include the San Joaquin Wildlife Refuge, the Orange County Safari, and the Irvine County Park.
Franklin, Tennessee
Franklin is a legendary town going back to 1799. This tiny village joins a big city venue that provides many unique attractions. The city offers Victorian and antebellum heritage, many museums, and a lively city center with outstanding shopping, world-class eating, spectacular entertainment, and cultural events.
Remarkable Civil War structures are Franklin's most considerable appeal, including Carter House, Lotz House, and Cranton — an 1864 historic residence and war site – all must-see attractions. Various tour choices encompass ghost and vampire excursions, gastronomy tours, and cultural and archeological tours.
Hiking, cycling, & zip lining, hot air balloon excursions, mystery room experiences, and various agricultural destinations contribute to the city's entertaining activities.
Ann Arbor, Michigan
Small town charm meets big-city sophistication in Ann Arbor, where a wide range of tourist spots make it an ideal place to visit for a long weekend with the whole family. The Nichols Arboretum, a woodland garden with a peony orchard and multiple boardwalks, the Creature Conservancy, and the Matthaei Botanic Garden are just a few of the city's science-focused attractions.
Ann Arbor Hands-On Museum (a children's museum), the University of Michigan Natural history Museum (showcasing dinosaur bones), and the Ann Arbor Zoo are just some of the museums that families can enjoy. Domino's Farms has a Nickels Arcade, a Petting Farm, and a Scavenger Hunt.
Wilmington, North Carolina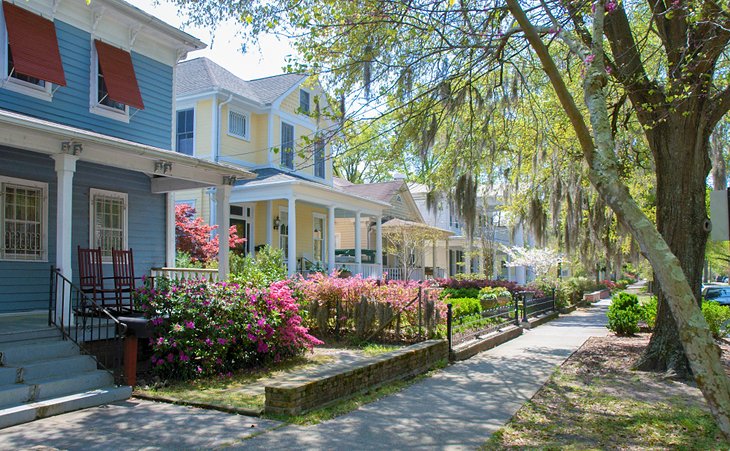 Located on the coast of North Carolina, Wilmington is a charming seaside town with a river walk that circles the Cape Fear River or a bustling riverfront. This historic town is also a beautiful place to visit, thanks to the State Register Historic District encompassing more than 230 blocks of moss-draped oak trees. Some of the attractions include beautiful cruises, horse-drawn carriage rides, & guided tours.
Even if you're not interested in the nightlife, you can still find boutique boutiques, fine dining establishments, and Broadway shows in the riverside district of New York. Family-friendly attractions like waterparks, aquariums, and historical buildings like WWII battleships are great options.
Fayetteville, Arkansas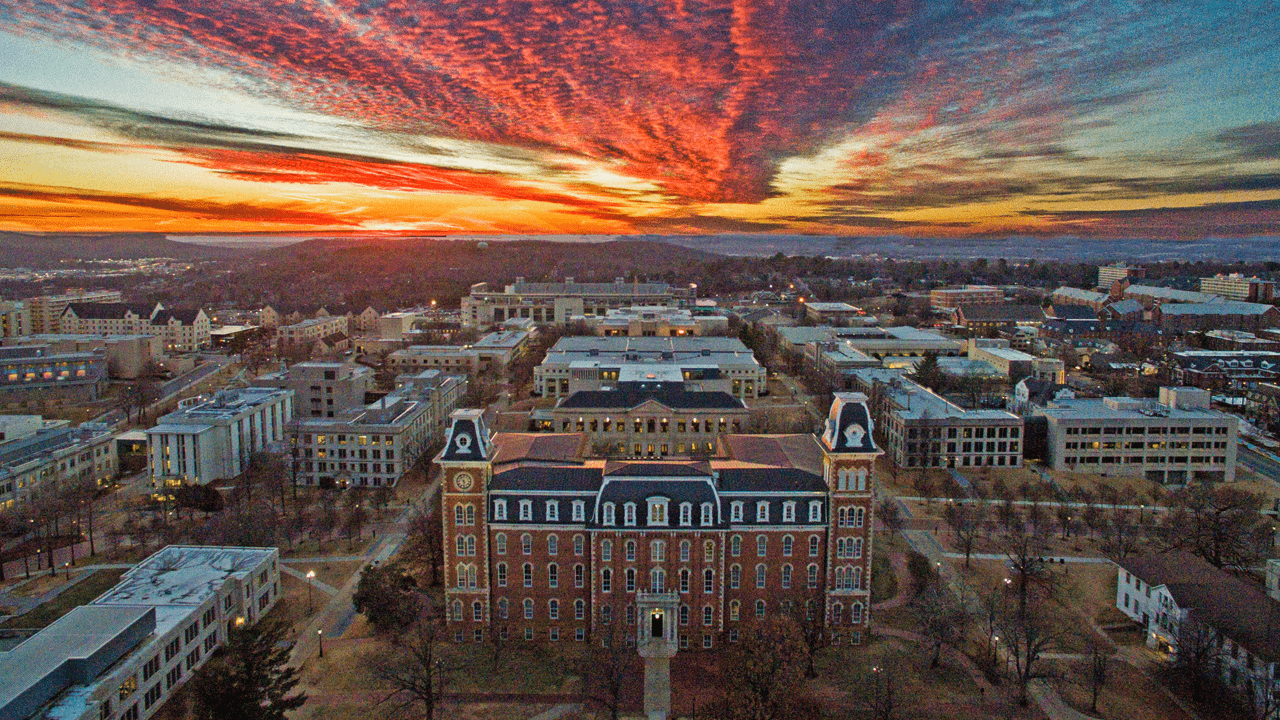 Fayetteville, Arkansas, is a great place to spend a long weekend because of its proximity to nature, cultural attractions, and local breweries. Among the many attractions are the Locomotion Fun-Filled Park and Fast Lane Amusement.
One-stop-shops offer a wide variety of entertainment, such as arcade activities, go-karts, and mini-golf. Local artists teach a wide range of different classes at an inexpensive cost at the Communities Creative Center, and dramatic religious events like the Great Passion Play are not to be missed. The Cosmic Cavern is a rare hidden gem with stunning rock structures and two underground waterways that should not be missed.
Galena, Illinois
An old-world charm town like Galena in Illinois is ideal for families looking to reminisce about simpler times. With its rolling hills and magnificent views of the Galena River, this natural haven is a popular destination for beautiful drives through history.
The most popular activities for youngsters include walking, trolley, wacky ghost tours, and scenic river cruises. When the parents want a night out without the kids, there are numerous art museums, boutique shops, ancient stores, wineries, and spectacular live entertainment shows. It's a great idea to take the whole family zip lining with Big Hollow Canopy Tours and visit Lenmar Gardens, Dittmar Farmhouse, and Ehrler Ranch.
Grand Marais, Minnesota
If you're looking for a town that caters to families, artists, and adventurers, you'll want to check out Grand Marais. Outdoor adventures and tourism abound in the area, located among Lake Superior & the Sawtooth Mountains. Families will have a blast on the many miles of trails for biking and hiking.
They can also go kayaking, canoeing, or horseback riding—Minnesota's oldest art colony, with numerous galleries, museums, and shops. The Grand Portage State Forest, Judge C. R. Magney Recreation Area, and even the Grand Marais Lighthouse are its most prominent natural features. The most popular activities for youngsters include mini-golf, game centers, Segway excursions, and fishing charters.
The City of Carbondale, Colorado
At the base of Mount Spores, Carbondale, Colorado, is a town that sits on a broad plain where the Roaring River & Crystal rivers meet and confluence. Penny Hot Springs and a beautiful mountain setting await guests in the middle of the Mountain Range in this lovely retreat.
Families wishing to disconnect will find much to do in and around Carbondale, including hiking, bicycling, kayak, cross-country skiing, snowmobile, and snowshoeing, to name just a few activities. Skateboarding or gold-medal fly-fishing are also popular pastimes in the area. In addition to the Power Art Center and the Carbondale Public Artists Commission, these are some of Carbondale's most popular cultural attractions.
San Antonio, Texas
Families seeking a long weekend getaway will find much to do in San Antonio, the seventh populous metropolitan area in the United States. A wide range of natural, historical, cultural, scenic, and modern attractions ensures that everyone in your family will find something to enjoy.
The Alamo Missions in San Antonio, Texas, a famed fort and historical museum, and the historic San Antonio RiverWalk, which features numerous restaurants, hotels, and stores along the river, are a few of the top choices. Children will enjoy SeaWorld San Antonio, San Antonio Safari, Aquarium, and Six Flags Fiesta Texas.
The Florida Keys
As the southwest corner of the U. S., Key West is recognized for its beachfront, watersports, historic landmarks, and vibrant nightlife. It's the perfect vacation spot for families with young children, as it offers something for everyone.
The most excellent method for families to see the area's incredible architecture, gardens, and courtyards is the foot. Eco-Discovery Center, Lighthouse and Keeper's Quarter, Vandenberg Wreck, Key West Cemetery (for its wacky headstones), and Dry Tortugas National Park are among the most popular attractions in the area. Tourists should not miss the Ernest Hemingway House & his favorite eatery, Sloppy Joe's Bar.
Naples, Florida
Naples, a city in southwest Florida on the Gulf of Mexico, is well-known for its modern age culture, upscale shopping, and top-notch dining. At the same time, though, it's among the most budget-friendly family vacation spots, appealing to both beach bums and outdoor adventurers.
Attractions for children include the Naples Zoo at Caribbean Gardens, the Audubon Corkscrew Swamp Sanctuary, the NGALA Wildlife Preserve, and Sun-N-Fun, a six-acre waterpark. Many tours are available for families, including an eco-boat journey to the isolated Manatee Hideout for six people. Art galleries, boutiques, and waterfront eateries are all within walking distance in the historic downtown district.
Chattanooga, Tennessee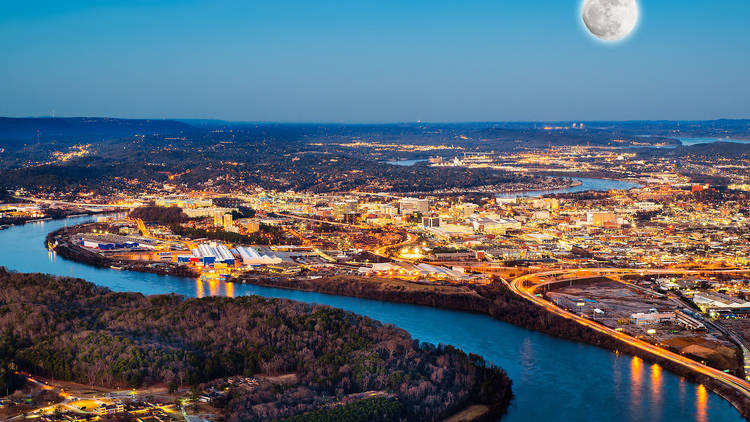 The city of Chattanooga is situated on the Tennessee River in the Southeastern Tennessee Mountains. Known as one of the most beautiful cities in the country, it doesn't take long for visitors to fall in love with it. Recreational adventures, world-class food outlets, and spectacular attractions await families in the area.
It's one of the most economical places to spend a few days away from the city. Rock City, a route through ancient rocky outcrops and meadows, and Ruby Falls, a 145-foot-high subterranean cascade, are two of the area's most popular attractions. Several museums, state parks, archeological sites, and art museums await curious visitors. In addition to the Chattanooga Zoos at Warner Park, the city's best family-friendly attractions include Lake Winnipesaukee Theme Parks and Coolidge Park.
Dallas, Texas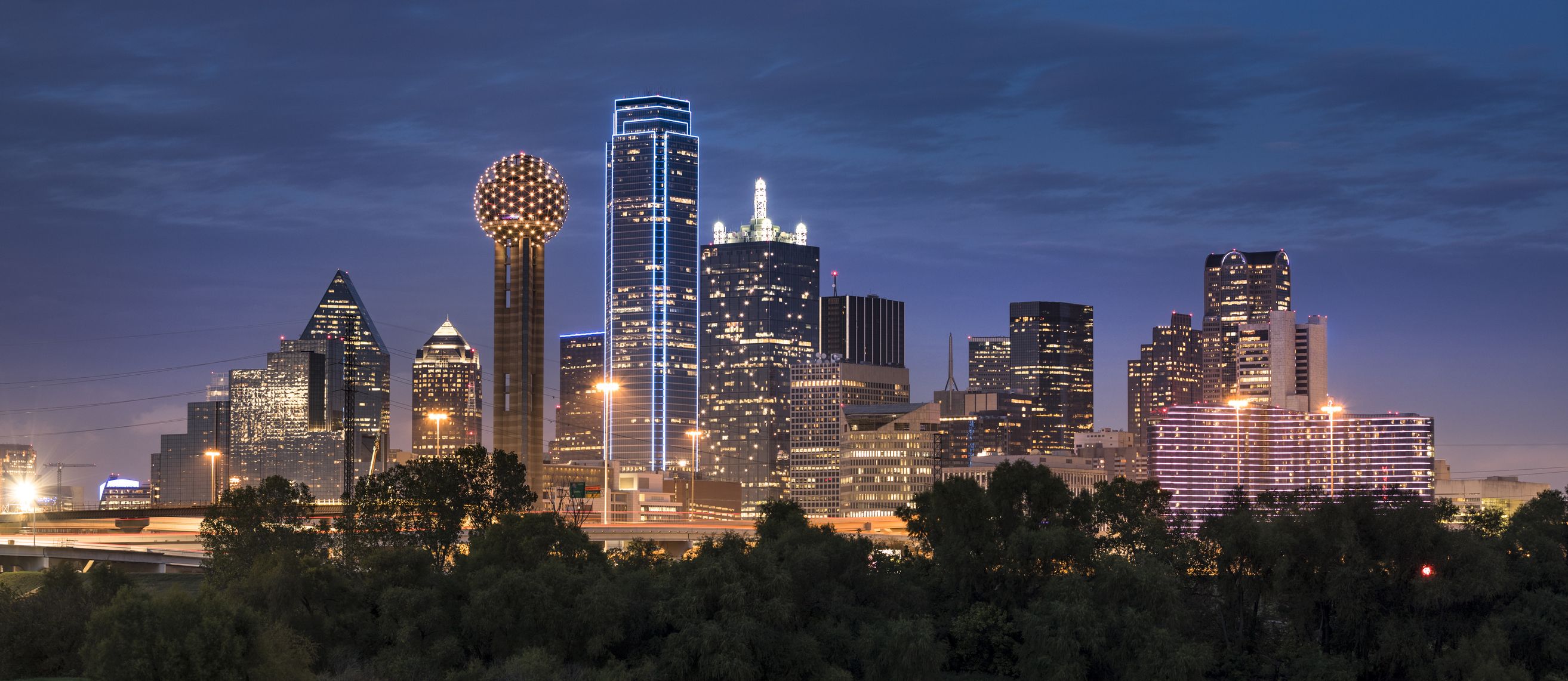 Dallas is the ninth-largest metropolitan area in the American States, home to the NFL's Dallas Cowboys, and among the most diversified cities in America. This city's numerous sights and activities are incredible for a long vacation with the family.
The Dallas Arboretum & Botanic Garden, the Dallas International Aquarium, and the Dallas Safari are just a few of the city's cultural, artistic, and historical attractions. The Perot Museums of Science and Nature, Pioneers Plaza, and the Frontier of Flight Museum are just a few of the kid-friendly attractions in Dallas. Other interests in the vicinity include national parks and historic plazas that tourists can explore.
Does Dallas spark your interest? You might find our list of the best family hotels in Dallas handy when planning your vacation.
Sedona, Arizona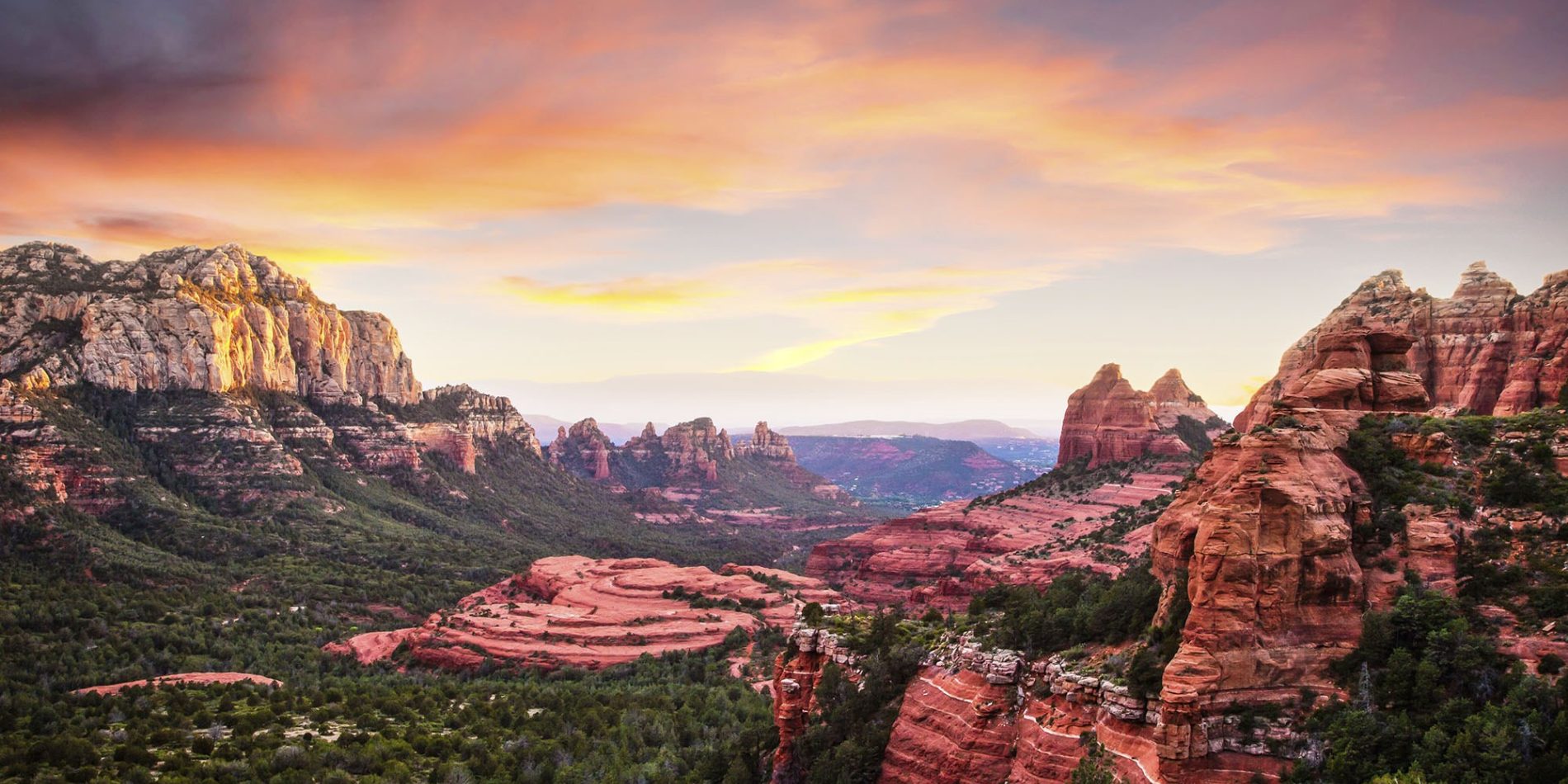 All of the red rock formations that protrude from the desert floor of Sedona's Red Rock Country are multi-colored, producing a spectacular mood that changes with the changing light. 1.8 million acres of the forested area around this sacred area make it the ideal location for a relaxing vacation away from family.
Activities such as bicycling, hiking, and bouncing jeep rides are every day here. Around 40 galleries, numerous spas, wineries, and vortex energy centers may be found in the vicinity. Among the must-see attractions in this region of Arizona are Montezuma Castle National Park and Tuzigoot National Monument, and the Dead Horse Ranch State Park.
San Diego, California
There are hundreds of miles of magnificent coastline, beaches, and distinctive neighborhoods in San Diego, making it an excellent place for families. The LEGOLAND theme park, the nearby San Diego Zoo, and the historical beachfront Belmont Park in Balboa Park are just a few of the many family-friendly attractions in the area.
Ground to Sea Seal excursions, Macarthur military ship visits, and historical Old Town tours all take place in the area, which offers a wide range of recreational options for all ages. Neighborhoods like Little Italy and Point Loma have distinct attractions like the Sunset Cliffs and Petco Park. Downtown and Mission Beach also have attractions like the Pacific Beach Pier and Pacific Beach
Orlando, Florida
Walt Disney World is the most well-known attraction in Orlando, Florida, and it is easy to see why. Even though this city is the "happiest place on Earth" because of Cinderella's castle, there is much more to do and see here. It appeals to a wide range of interests, including foodies, luxury shoppers, adventure seekers, and everyone in between.
The Coca-Cola Orlando Eye, a 400-foot glass capsule, offers breathtaking city vistas. The Daytona 500 is a popular annual family event. Madame Tussauds Orlando, the Great Escape Room, and the Exotic Animal Adventure are just a few examples of the city's unique attractions.
Sanibel Island, Florida
As a Gulf of Mexico island, Sanibel Island is known for its opulent resorts, gorgeous sunsets, and lighthouses. There are various beaches where shelling is commonplace, making it a popular alternative for families with young children. Swimming, snorkeling, sailing, and fishing are all popular pastimes in this area.
San Carlos Bay-Bunche Beach Nature reserve, J. N. "Ding" Darling National Wildlife Reserve, and Lighthouse Beach Park are some of the area's most popular attractions. The Bailey-Matthews National Shell Museum, the Sanibel Heritage Museum and Village, the Pine Island Sound Aquatic Conservancy, and the Everglades are a few more must-sees in Fort Myers and the surrounding area.
Louisville, Kentucky
When it comes to bucking stereotypes, Louisville is the place to be. The only one of its kind, the Urban Bourbon Experience comprises a city-wide trail lined with artisan cocktail establishments, award-winning micro-distilleries, and displays, all of which contribute to the experience's uniqueness.
A variety of family-friendly activities, like the Louisville Slugger Museum & Foundry, the Churchill Downs, and the Muhammad Ali Center, can be found in this city that's known for its horse racing. Children's activities and attractions include Go Ape Zip Line & Treetop Adventure, Jefferson Memorial Forest, and Derby Dinner Playhouse.
What's the Best Time of Year to Go on Vacation?
You can plan a vacation with a baby or even a young child during September and otherwise early May because they do not go to school, enabling you to save money by booking a room at a lower rate. Spring break and summer vacation are the best times to get away with your kids if they are in school.
In the summer, many beaches are overcrowded, but cities tend to be less crowded, making them ideal for family vacations. Smithsonian museums in Washington DC are a great place for teenagers interested in learning about the history of the United States.
Affordable Vacation Spots for Families
To keep costs down, look for a vacation spot that will appeal to all your family members and isn't too far away. Cities and family vacations mostly on East & West Coasts, the Midwest, the South, and the Upper Midwest. Spend less than $100 per night in a national park cabin, campground, or online cheap vacation rentals if you're on a limited budget.
You can save a lot of money by cooking some of one's food if you have access to a kitchen. Choosing a destination that offers a variety of free activities, such as hiking a scenic trail, an outdoor swimming pool, games, or a children's club, is the most cost-effective option.
East Coast Ideas
Visit Maine's scenic coast, a Vermont family resort, a New Hampshire Road trip, a Cape Cod beach vacation, and other family-friendly destinations during the summer.
Family-friendly restaurants and outdoor theater performances are a great way to spend time with your kids while visiting New York City, Boston, and Philadelphia. Plan a winter vacation to a New England hill station like Stowe, Killington, or Sugarbush to teach your children how to ski, cross-country ski, or snowboard.
West Coast Ideas
Visit the beautiful coastal towns of California, have a blast at Disneyland, see the sights of Hollywood, and unwind for a few days at a full-service spa resort. Mammoth, Badger Pass, and Snowmass are some of the West Coast's best family-friendly ski resorts.
San Diego is a famous tourist destination for families with young children, with amusement parks and beaches, the New Children's Museum, the Maritime Museum, and the city's zoo to keep them entertained.
Luxury Vacation Suggestions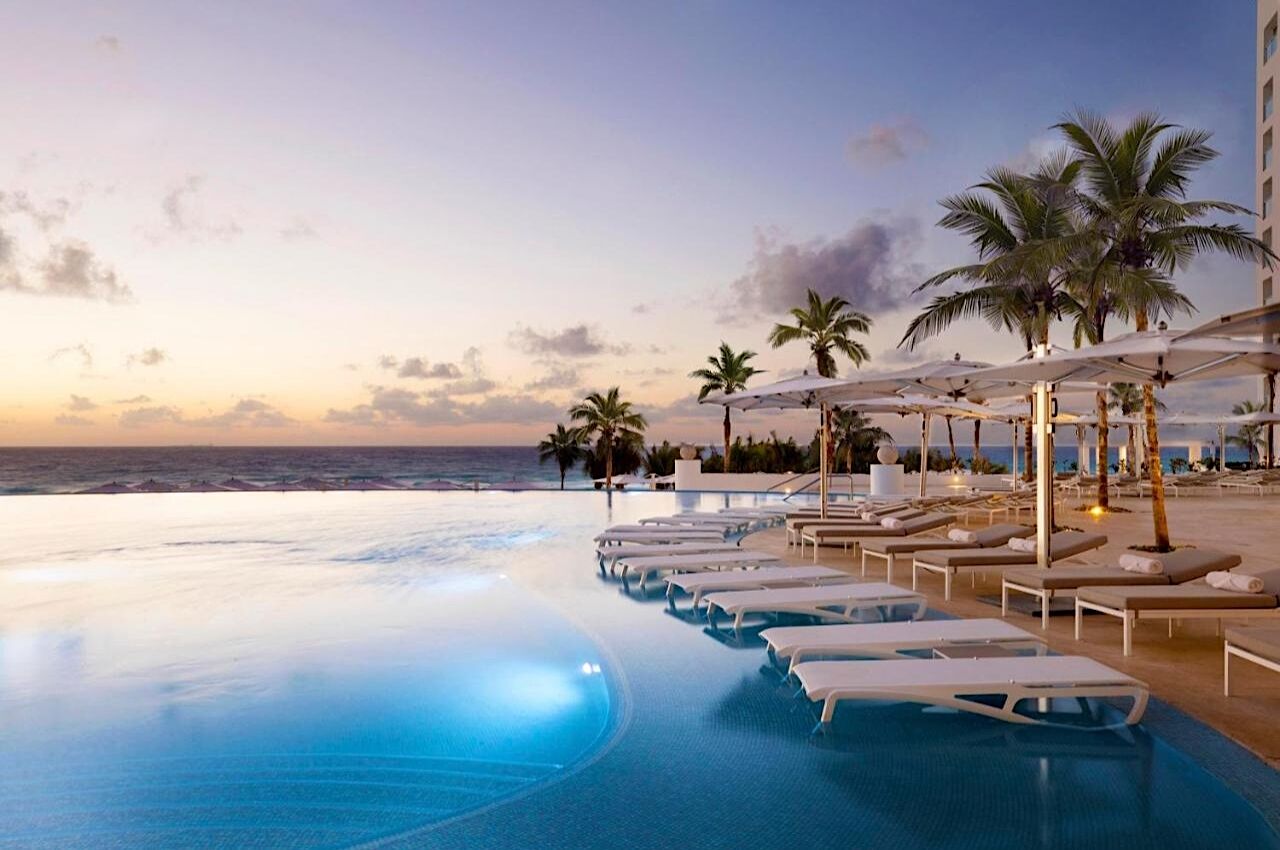 In the $5,000 to $10,000 price range, you have the freedom to be as picky about your family vacation as you want to (although that will not include a business class plane ticket). For a villa in Fiji, the nightly rate can reach $900 for a palace in a five-star resort, with prices starting at $350. Families looking for a luxurious beach vacation should look no further than Barbados, Paradise Island, and Maui.
Look for all-inclusive prices at Sandals resorts in Jamaica and Turks & Caicos, where kids of all ages can enjoy a wide range of exciting activities to save money. Much different room and suite arrangements are available for families, giving them the option to find the right balance between price and functionality. Consider family-friendly activities such as golf, spas, and fine dining when planning your luxury family vacation.
Club Med's Ixtapa luxury hotel in Mexico has a Baby Med plan that incorporates a cot, bottle warmers, and sanitary products in the room if you're traveling with a young child.
Vacation Ideas for Families With Young Children
Remember that toddlers possess limited attention spans, are easily worn out, and require simple, entertaining activities like dumping water or transporting beans to keep them occupied. To keep them entertained for an extended flight, you will have to put in considerable effort, but it is possible. There is a good chance that they will want to share a hotel room with you, but they may not enjoy the food at the resort.
As long as they're not exhausted or hungry, having a lot of exciting things to recognize and do would be exciting. To make the most of your long weekend, choose an easy-to-reach destination that doesn't require flying or dealing with jet lag. Longer trips can take advantage of great beaches where your child can run around freely, play in the water, and generally have a great time.
Active Vacations
If you consider talking to kids about many activities kids are involved in is truly astounding. A chef at the hotel might be willing to teach a 12-year-old how to cook with farm-fresh flavorings in a food festival. A local zoo's polar bear exhibit may appeal to a 5-year-old-desire to observe a polar bear in action.
A trip to Legoland may be the ultimate dream vacation for a 3-year-old fascinated by building various machines out of blocks and Legos. Fun memories are made on holidays that include a dash of adventure. Safari West in California is a great place to see a wide variety of animals in their natural habitat.
Take a trip on the Disney Fiction, a big super ship with a lot to do and comfy staterooms with an additional half bath. Kids can experience horse riding and learn about the workings of a dude ranch at the Vista Verde Ranch in Colorado. Chile's Lake Villarrica is a gorgeous lakeside retreat with a volcano view.
You can go horse riding and tour a zoo while visiting the Pikes Peak area of Colorado. If you're looking for a budget-friendly family vacation, Yellowstone, as well as Jackson Hole, are great options.
Disney's Family-Friendly Ships
Disney Cruises are so popular with children. Onboard each of Disney's four ships is a theatre and a cinema where children can watch their favorite Disney films. Pools with water activities and other attractions are available.
An acrylic tube covering four decks of the Dream and Fiction ships and over the edge of the boat provides passengers with a view of the ocean from the water. While your children participate in the children's program, you can relax in the spa by yourself. There are several age groups for children: infants, 3 to 4, 5 to 7, 8 to 9, and 10 to 12.
There is a private club for teens with couches, games, and a soda bar. You can find even more family-friendly getaway suggestions in the following sections.
Last Minute Packages and Deals
Don't forget to look for discounts and special offers, particularly if you intend to pursue a last-minute trip with children. Resort discounts are becoming more common, even during peak season, so don't be ashamed to call the accommodation or resort immediately and ask for a mutually beneficial arrangement before booking.
Discounts on hotel rooms, credits for dining and activities, and free shuttle service to and through the air terminal are all possibilities. You can stay updated on the children while still having some personal space on vacation by booking connecting rooms at most hotels. To get a great deal on a weekend stay in a major city like New York or Chicago, look for a hotel that offers a discount on vacations when there are no international tourists.
Summer is the best time to find all-inclusive vacation packages and low prices in the Caribbean.
More about our TFVG Author
A seasoned traveller, Dad, and avid sports tourist, James foundered The Family Vacation Guide to share his expert vacation experiences- especially when it comes to being a travelling family man.
Featured in Travel articles such as Travel + Leisure, TripSavvy and SFGate, you know you're reading some of the best vacation tips online.