The countdown to vacation is about to end, and it's time to start planning. However, before printing your boarding pass and setting an out-of-office message, do some research to minimize any delays at the boarding gate – particularly with your baggage.
Choosing the right carry-on baggage can reduce travel stress and help you get to your destination effortlessly. Skip the Googling and learn everything you need to know about Hawaiian Airlines carry-on size rules so there will be no TSA haggling, begging or last-minute checking.
Carry-On Bag
The general rule states that all passengers of Hawaiian Airlines are allowed to bring one (1) luggage and one (1) personal item. The carry-on bag must measure 22 in by 14 in by 9 in, including wheels and handles, and not weigh over 25 lbs.
A laptop, purse, briefcase, or backpack that fits beneath the seat in front of you counts as a personal item. Because of Hawaii's tropical warmth and laid-back lifestyle, you'll only need to bring light clothing. Thus, packing just carry-on luggage is typically a reasonable alternative.
If you have a carry-on bag and a personal item, be sure you have enough room for both. Personal items are not permitted for storage in the overhead container.
These rules fall under Rule 17 of the Domestic Contract of Carriage of Hawaiian Airlines. Each Hawaiian Airlines ticketing office shall have a copy of this contract for public review upon request.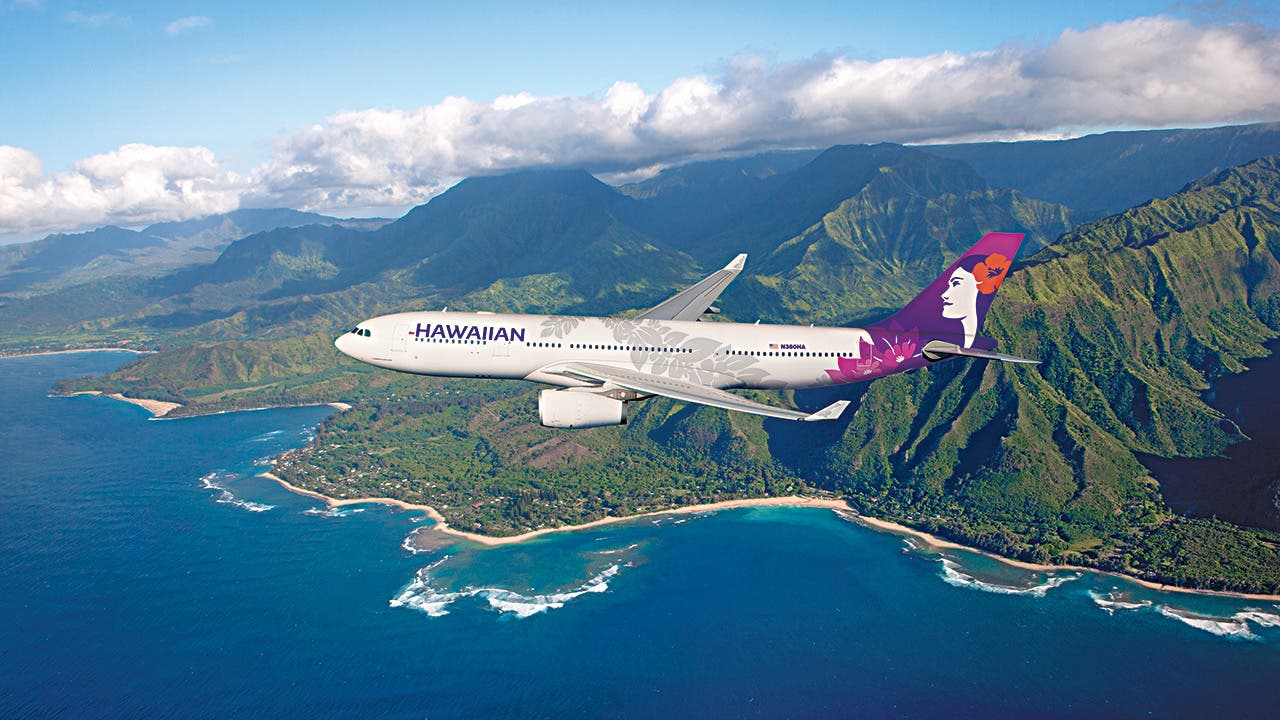 Exceptions
The following things are excluded from the general rule under Rule 17 if you meet specific conditions:
Musical instruments
Suppose it can be securely stored in a permitted carry-on stowage area, and a room is available upon boarding the aircraft. You may bring one (1) musical instrument aboard as your allocated carry-on bag, regardless of size.
Assistive Devices
Any supportive equipment taken aboard the aircraft for use by that eligible person with a disability is exempted from size and quantity restrictions only if the item can be securely stored in an authorized carry-on stowage place and the room is available upon boarding the aircraft.
Stroller for Children
It is OK to carry the stroller on the aircraft if you don't have your kid with you. You must, however, give up one of your carry-on goods. The stroller must also be compact enough to be folded beneath the front seat or stowed securely within the overhead bin.
You get to keep the carry-on item if you have your youngster with you. The stroller may be stored in either the compartment or under the seat in front of you.
If the stroller is too large to fit in the cabin, it will be placed in the luggage compartment instead. It will be considered gate-checked, and you may collect it together with your other belongings from the baggage claim department when you arrive at your destination.
Seat for Accommodating Your Child
You are permitted to carry a booster aboard. However, it can only serve as a carry-on substitute. Consequently, the seat must comply with Hawaiian Airlines' carry-on size and weight restrictions.
Using the kid restraint seats throughout the trip will not be considered a substitute for carry-on luggage. Before using the booster for your kid on the flight, it must satisfy specific requirements. The child's seat must be hard-backed and have regulatory clearance, ideally from the Federal Aviation Administration.
Dry Ice
Dry ice, strangely enough, maybe checked or carried on as carry-on luggage. Each person is allowed to carry 5.5 pounds of dry ice. This privilege might be because certain goods would otherwise go bad if not chilled.
Upon checking in, you must inform Hawaiian Airlines staff about the dry ice. Along with its weight, you must correctly label the item. It must be flexible enough to allow the pressure from the gas to be released quickly while being carried aboard the airplane.
Wagons
Wagons and similar items that do not fulfill the criteria of Rule 17 won't be allowed to fly in the aircraft's cabin. You must check these goods in as luggage to your ultimate destination at one of Hawaiian Airlines airport lobby kiosks or ticketing offices and pay any relevant baggage costs.
Other Items
Subject to any safety constraints and space availability, Hawaiian Airlines enable you to bring the following auxiliary goods aboard in addition to your allowed carry-on luggage at no additional cost.
Handbag, wallet, or pocketbook
Coat, scarf, or jacket
Little rug for your feet
Walking stick
Umbrella
Camera or binoculars
Reading material for the flight
Food for consumption during the flight (including baby food)
Hawaiian Airlines: Baggage Fees
Baggage exceeding the free carry-on baggage allowance laid in Rule 17 and any other baggage not exempt from service charges covered by any sponsored baggage program will be accepted if you made payment for these checked baggage fees.
Provisions are stated in Rule 18 of the Domestic Contract of Carriage of Hawaiian Airlines.
To avoid confusion, if you are granted two free pieces of luggage and are hauling the third luggage, you will be charged the cost corresponding with that third bag. Luggage costs depend on the destination of your checked baggage.
Unless otherwise indicated in the regulation, if any checked luggage falls into over one charge category, each cost is applied separately for each category. For instance, if a checked bag is overweight, both the price for standard baggage and the extra fees for overweight baggage will be applied.
Your wheelchair, assistive items, and mobility aids subject to 14 Code of Federal Regulations (CFR) 382 won't be charged any checked baggage costs.
Standard Baggage Fees
When flying only within Hawaii, the customary price for the first checked bag is usually $25. It costs $35 for the second and $50 for the third.
Hawaiian Airlines' baggage costs have increased by $5 for domestic travels outside the Hawaiian state. This implies that the first luggage check-in will cost you at least $30.
Overweight Baggage Fees
When a bag weighs over 50 lbs (22.5 kg), it will be charged an overweight cost in addition to the Standard Bag price and any oversize surcharges.
For baggage weighing 51-70 lbs (23-31.5 kg), the extra overweight baggage fee is $35.00 per overweight item between locations within the Hawaiian state. The extra overweight baggage tax is $50.00 per overweight item for domestic travel that is not entirely within Hawaii.
The total extra overweight baggage cost for luggage weighing 71-100 lbs (32-45 kg) between locations within Hawaii is $70.00 per overweight item. The total extra overweight baggage cost for domestic travel that is not entirely inside the State of Hawaii is $200.00 per overweight item. Baggage weighing more than 100 pounds (45 kg) won't be allowed unless otherwise specified elsewhere in Rule 18.
Hawaiian Airlines: Restricted Items
Some common things may seem to be harmless. They may, however, become harmful or toxic when carried by plane. Unless an exception is mentioned, the banned dangerous goods listed below are absolutely forbidden in both checked and carry-on luggage.
Items interfering with avionics and other equipment are forbidden, such as highly magnetic materials. Golf clubs with no swing are also forbidden.
Items that are flammable or combustible, such as camping stoves, fuel canisters, canned compressed gasses, fire dancing devices, explosives, ammunition, pyrotechnics, flares, etc.
Flammable liquids (gas or fuel)
Flammable solids
Suitable for Transportation
Any luggage must be fit for travel. Hawaiian Airlines won't accept baggage that contains the following items:
Items that are illegal under any federal law;
 Items that can't be securely transported in the aircraft's luggage compartment;
Items that might injure or damage Hawaiian Airlines, its personnel, passengers, aircraft, equipment, or luggage, or constitute a safety risk; and
Items that aren't appropriate or sufficiently wrapped to survive normal handling unless the guest signs a release form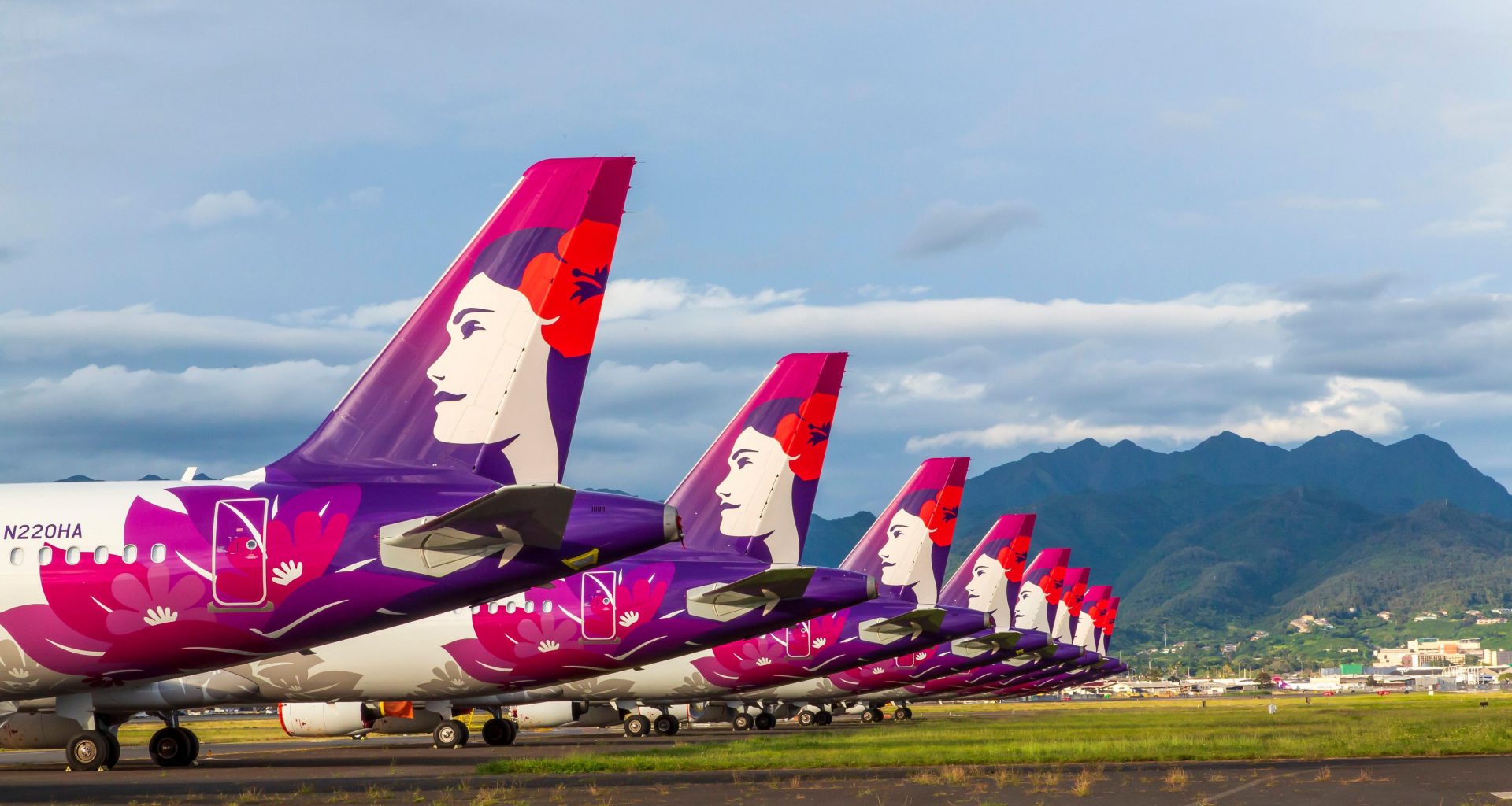 Hawaiian Airlines: Check-In Rules
Online check-in begins 24 hours before departure. It's encouraged to check-in online as soon as possible to make your trip easier. You may print your baggage tag and boarding pass at the airport if you have checked baggage.
Online check-in for all flights ends one hour before departure. Please be aware that checked luggage cannot be accepted over 4 hours before departure.
You must go to the check-in counter and advise them of the quantity of luggage you want to check. You'd also need to inform them of any potentially hazardous objects, such as a dry ice package or a kid booster.
If, for instance, you want to travel with Continuous Positive Airway Pressure (CPAP) machines, you must notify Hawaiian Airlines' reservation department at least 48 hours before your trip. Then you must check-in at the ticket counter once again, at the very least an hour before your departure.
Plan Ahead
You've learned all there is to know about Hawaiian Airlines carry-on luggage. Flying isn't inexpensive, to begin with, but additional fees for checked luggage may quickly escalate prices.
Fortunately, avoiding luggage fees is simple if you do some preliminary research and have a strategy in mind. Plan ahead if you want to travel this year with Hawaiian Airlines without paying extra for your luggage.
More about our TFVG Author
A seasoned traveller, Dad, and avid sports tourist, James foundered The Family Vacation Guide to share his expert vacation experiences- especially when it comes to being a travelling family man.
Featured in Travel articles such as Travel + Leisure, TripSavvy and SFGate, you know you're reading some of the best vacation tips online.