Some may regard the holiday season as "the most wonderful time of the year," but most kids would agree summer break is the reigning champion of seasonal joy.
Whether you've just enrolled your child in school or are trying to plan a family vacation, you may wonder, how long is summer break?
This is an essential question because it could change your schedule if you intend to take your family out of town. You'll want to ensure you're in your child's school area when enrollment happens.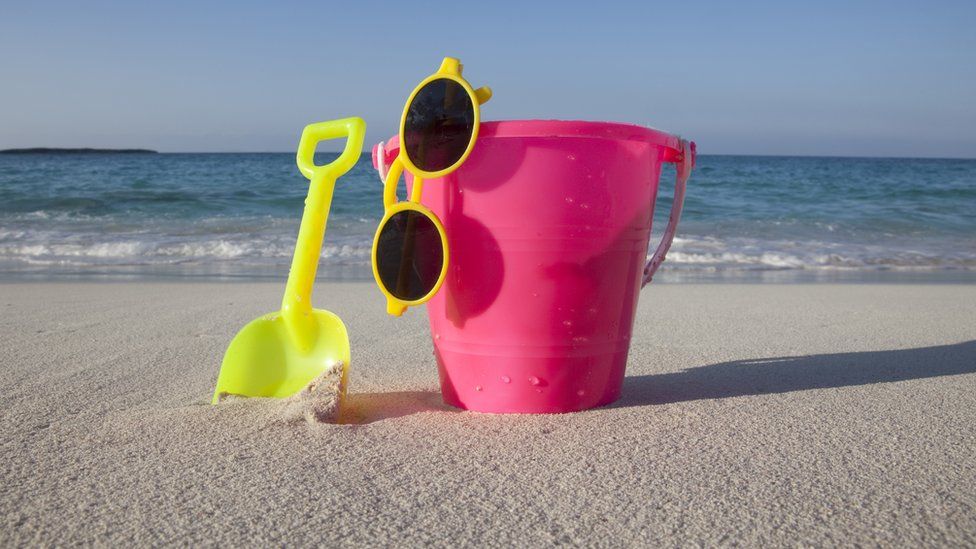 How Long Is Summer Break?
Despite its misleading title, summer vacation rarely starts in the summer in the United States. The summer season, which begins in late June, is typically later than when your kids will go on break. They're more likely to get out of school in late spring. Otherwise, they might stay on vacation until the early days of fall.
If you live in the United States, the exact start and end date of your child's summer break will vary depending on which district and school they attend. Typically, summer vacation starts in late May or early June and ends in August to early September.
In the northeastern part of the United States, most students start school after Labor Day and end in June.
Over in the western states, many students start their vacations in May, so they head back to school in early to mid-August. That means most people in the United States can expect their children to be on break for 9 to 12 weeks.
So many people experience different start and end times because those decisions are left to individual districts and their boards. Since most states require classes to be in session for at least 180 days per year, they will build a schedule to accommodate summer break, winter holidays, and other national celebrations.
You can check their website or as your child's teacher to find specific dates for your school district.
Why Do We Have Summer Break?
While summer break may seem like a dream for kids, it can be a challenging time for parents who have to establish childcare and entertainment for a kid who will be home all day. Not to mention the stress from the mounting pressure to make these months memorable for children. These summer blues may prompt you to ask, "why do we have summer break?"
The history of summer break is not rooted in agriculture, although this myth has been prevalent in the media. Back when families were still working together to run a farm, they actually restricted education in the spring and fall months – this makes a lot of sense since that's when farmers plant and harvest the fields.
Our modern-day summer break came around mainly due to the schedules of the middle-class and urban-dwelling families. In 1842, air conditioning couldn't make the sweltering summer months bearable because it wasn't available. So wealthier families started taking advantage of the time to travel and engage in outdoor activities.
Eventually, school reformers wanted to get all children on the same page. They started to push for a universal schedule, and our modern-day academic school year was the compromise.
Do Other Countries Have Summer Break?
If you've asked yourself, "How long is summer break?" you may be interested to know how long it is in other countries too. Maybe you prefer to travel when kids are in school, or maybe you are a student that's interested in studying overseas. Whatever the case, it's worth being aware of summer break policies practiced in other countries.
It's not surprising to know that other countries implement summer breaks similar to the United States. In France, students take a shorter, eight-week break from July to September. On the other side of the equator in New Zealand, summer break takes place between December and January.
If you're a traveler, it can be helpful to know when kids will be in school. Adults without children might choose to travel during the months when school is in session because it's cheaper and less crowded. By doing some quick research about when other countries have summer breaks can help you avoid trips during the busiest time of the year.
Are There Any Year-Round Schools?
A few places around the globe don't take part in summer vacation. These are year-round schools, and they choose to take shorter breaks instead of one long one during the warmer months – this shouldn't be confused with expanded learning time. Instead, the standard 180 school days are rearranged to accommodate a year-round schedule.
School districts employ this schedule in several places, including some schools found in the United States. There are a few pros and cons to this approach.
Pros
Helps prevent the "summer slide"
Helps prevent burnout
Decreases absences
Cons
Frequent breaks can be disruptive
Finding childcare can be tricky
It's more expensive
What Other Breaks Are There During the Year?
If your kids attend school in the United States, they likely take the nine-month approach to the academic school year. That means there are a few other breaks throughout the year worth mentioning.
Autumn Break
In autumn, most school districts have a short break. Sometimes this break will be a few extra days off in October. Otherwise, kids will usually get Wednesday, Thursday, and Friday off during the week of Thanksgiving.
Winter Break
Winter break in the United States almost always takes place at the end of December through the first few days of January. This break usually lasts for a few weeks to celebrate end-of-year festivals like Christmas, Hanukkah, and the winter solstice.
Spring Break
Spring break is the five days off most kids receive sometime in March or April. This is typically the last break for students in the academic school year. Sometimes, it will include Easter Sunday, but not always. Easter is a religious holiday and therefore not nationally observed.
Other Holidays and Staff Development Days
Some holidays, like Memorial Day and Labor Day, are federally recognized holidays, meaning teachers and students get the day off. Although these won't usually warrant additional days off, they often fall on a Monday, creating a long weekend.
Once or twice throughout the year, staff will hold development days in which the teachers will be busy with meetings and other essential work they can't do during class. Children are given the day off on these occasions.
Snow Days and Weather Emergencies
People should also note that other interruptions throughout the year will affect when the school year ends. The school district will grant a certain number of snow days or days for weather-related emergencies each year, and as long as that number isn't exceeded, the school will end on schedule.
If the school uses more than its allotted days, however, the district will likely adjust the end date to keep up with regulations – this will typically affect states where extreme weather is most likely.

Do Homeschooled Kids Have Summer Break?
The answer to this question depends on what type of curriculum parents pick, learning style, scheduling, and of course, the individual child's needs. Many parents prefer homeschooling for their children because it gives them more flexibility and control over how and what their kids learn.
Thanks to digital learning, teaching your child from home is significantly more accessible than it used to be. Through homeschool programs, kids gain access to tutors, textbooks, curriculums, and resources that public schools provide. At one point, most of this burden was left to the parents alone.
It makes sense to keep marching along through the summer. Doing so prevents learning loss, allows children to learn at their own pace, and work shorter days. Kids can skip grades this way and get a head on their secondary education while they are young.
As long as kids meet the state educational requirements, parents can provide schooling on their schedules. Many parents find it helpful to lighten their child's workload in the warmer months to allow for more recreational activities rather than cutting off education altogether.
Tips for Surviving Summer Break With Kids
Whether you decide to fill up your schedule with summer activities or enjoy a nice respite at home, summer breaks with children are seldom a walk in the park. If you're dreading the months of interrupted work time or waterpark wrangling, here are a few tips to help you get through it.
Don't Put Pressure on Yourself
Childhood is wonderful enough as it is, so don't put pressure on yourself to keep your kids entertained any more than you usually do. Social media and social illusions have painted a picture of summer bliss that's rarely attainable.
Bombarding our children with entertainment, rather than allowing them to become bored and engage their imaginations, leads to a lack of creativity. If all you can do is offer them some chalk for the sidewalk, you're giving them a chance to work out their brains. Take a deep breath, have fun, and trust your kids to find ways to entertain themselves.
Create a Budget
Let's face it, summer vacation is a huge strain on your wallet, and you don't have to travel far to feel the effects. Ice cream runs, pool days, and theme park adventures- these alone can add up to hundreds of additional dollars you don't normally spend over the school year.
Try setting a budget for your summer plans at some point before school lets out. This can also help you make decisions about whether or not a vacation is doable.
Remember That Fall Will Arrive
Nearly three months of being trapped with your kids can sound like a nightmare, but remember that it doesn't last forever. Eventually, class time will resume, and you'll be able to take advantage of your quiet home again.
In the meantime, make room for the chaos. Let your employer know that your summer schedule might be a little unpredictable, send the kids to grandma's, or just lean into it and join in the fun. Do what you need to to get through summer break.
Remember, Safety First
Summer is a great time to get out and explore the world! Unfortunately, exploration can be dangerous, so you should be prepared for anything that could happen.
Playing in the water, skating, biking, and general roughhousing tend to increase over the summer months, and so do related injuries. Making sure your children understand the importance of water safety and how to get help when someone gets hurt can help keep your family safe.
Even sunburns, bug bites, and excessive heat exposure should be considered before hitting the trails. Keep first aid kits, water bottles, and charged phones available to help mitigate disasters.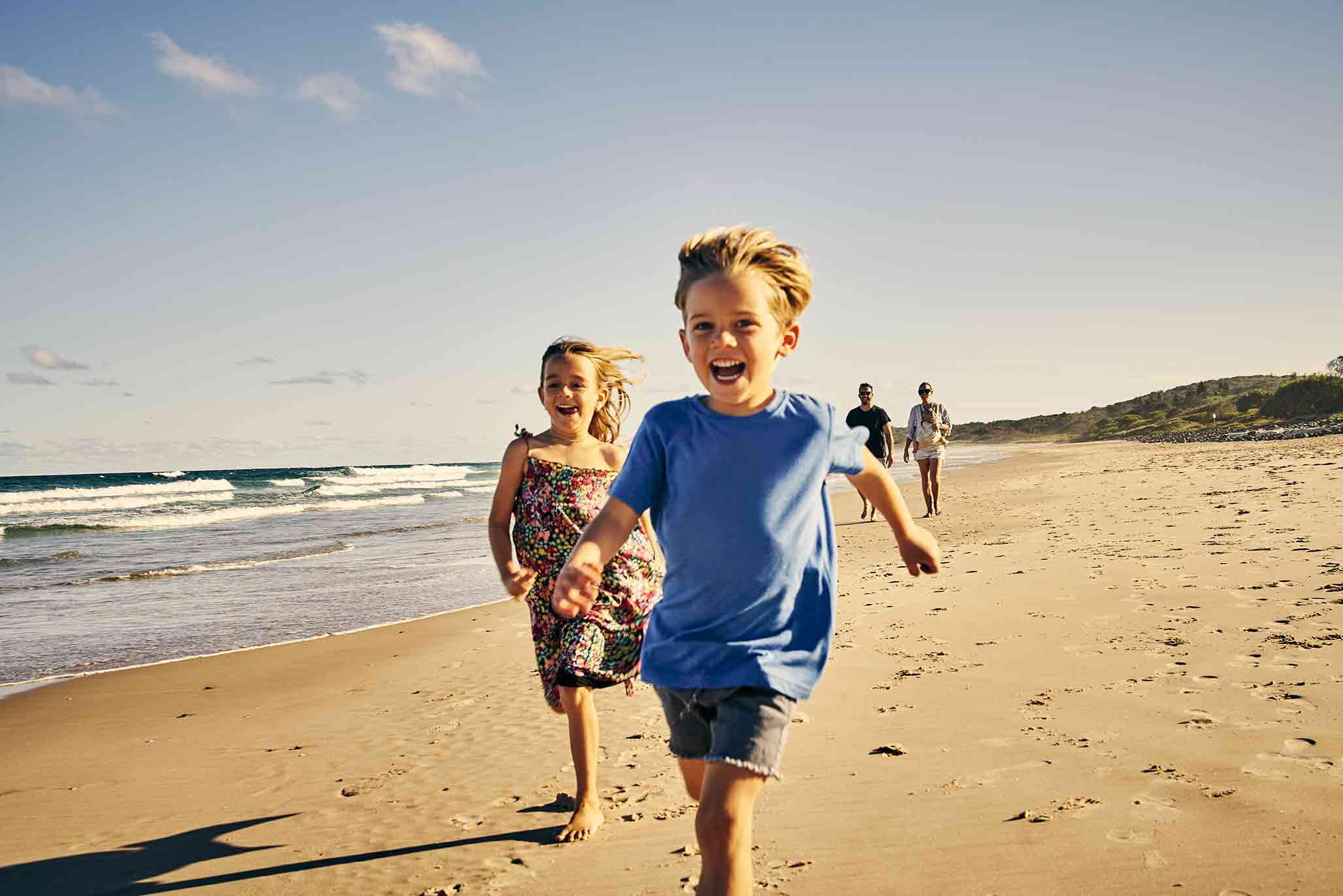 Best Summer Activities if You Have Ample Time
One of the most apparent reasons for asking, "How long is summer break?" is to determine how long you have to take a trip or vacation. Some journeys are better suited for long stretches than others. Here are some of the best summer activities if you have several weeks at your disposal.
Travel to a Resort or Hotel
If you have time and money at your disposal, staying in a resort at your dream destination is something everyone should do at least once in their lives.
Have you always wanted to visit a tropical locale or get pampered all day in a spa? Theme parks like Disneyworld and Universal Studios often feature resorts or have several in the area. If you want an extravagant vacation packed with fun, consider spending a week or two at a resort during your summer break.
Go on a Road Trip
Sometimes it's about the journey, not the destination. Going on a road trip is a great way to get to know more about the country that you live in. Stop at local tourist attractions or ask town residents about their favorite hole-in-the-wall restaurant. You never know what you might find!
Send Your Kids to Camp
If you do a little research, you'll probably discover loads of summer camps and programs in your area. From the library to local universities, there are many options tailored to your child's specific interests.
Overnight and day camp opportunities are available nationwide. It can be helpful to consider which one may be suitable for your child and then ask them what they want to learn. Do they enjoy nature, science, or reading? Find a camp that accommodates their interests. Summer camp is a great way to encourage learning and socialization over the summer.
Best Summer Activities if You Are Short on Time
Not everyone will have the time or budget to take vacations or send their kids to overnight camps. That's okay! There are plenty of ways to make summer fun and memorable with just a day or two here and there. Here are some of the best summer activities if you're short on time.
Go Camping
A camping trip is fun and easy, even if you only have a free weekend. Look up campsites near your area, pack up your tent, and head out with a cooler of hotdogs and s'mores supplies. This affordable summer activity is easy to customize. Pick a site near water, hiking trails, or easily accessible amenities. No matter what, your kids are guaranteed to have a good time.
Visit a Pool or Beach
For many of us, our childhood memories of summer vacation are anchored in waterside fun. Whether you prefer a day at the pool or afternoon at the beach, swimming is a great way to wear out your kids. Just make sure to take all of the proper precautions.
Play in the Backyard
You don't have to leave home to have fun on summer vacation. If your kids need to stay home, spending a few hours playing on the lawn is more than enough to keep them entertained.
Set up the sprinkler, pull out some balls and gloves, and have a picnic on the porch. These are the sorts of things your kids will remember about summer.
Conclusion
With summer only lasting a few short months in the United States, it's important to enjoy the season while it lasts. For your family, that might mean a weekend trip to the mountains or a destination vacation. However you choose to spend your summer, the best way to use your time is to hang out with the people you love.
More about our TFVG Author
A seasoned traveller, Dad, and avid sports tourist, James foundered The Family Vacation Guide to share his expert vacation experiences- especially when it comes to being a travelling family man.
Featured in Travel articles such as Travel + Leisure, TripSavvy and SFGate, you know you're reading some of the best vacation tips online.