Renting a car can be a great option if you need to get from one place to another and don't want the hassle of flying or taking the bus. It is also cost-effective, and it could save you money in terms of hotel rooms and transportation costs. But how much does renting a car cost?
Whether or not renting your next vehicle is the best choice for you depends on what kind of trip you're taking, how long your trip will last, and where you'll be driving. The type of rental car that suits your needs may also play an important role in helping you make this decision.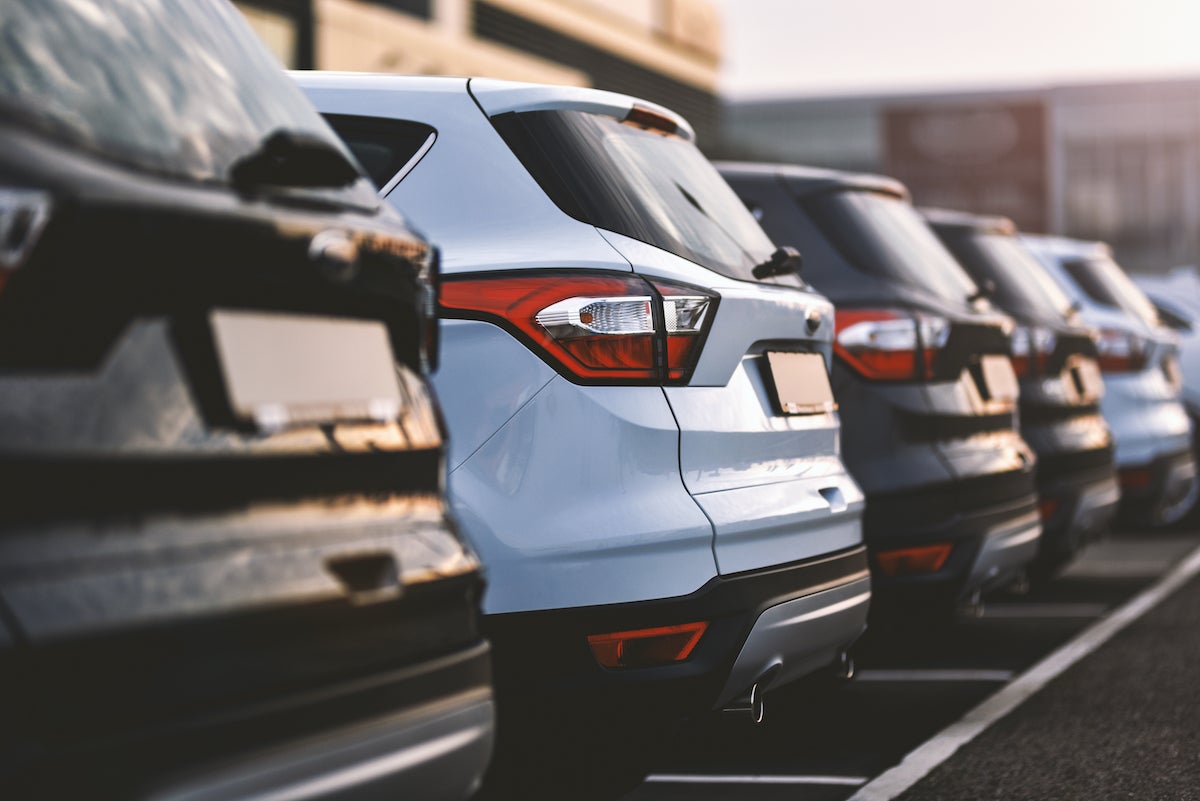 Factors that Determine the Cost of a Rental Car
To determine how much it will cost to rent a car, you must consider several factors. These include:
Duration of your Rental
The length of time that you rent the car will play a major role in determining the overall cost of your rental. The longer you keep the car, the more money it will cost you. If you rent the car for one day or two, it will be cheaper than renting for several days or a week.
Rental Location
Where you choose to rent your car is also an important factor in determining its overall cost. The more urban, the more expensive it will be, and the more rural or off-the-beaten-path, the cheaper it will be.
Type of Rental Car
The type of rental car you choose will also play an important role in determining how much it will cost. This is because different cars are better suited for different traveling needs. If you are looking to transport a dog, then a smaller car model might work best for you than if you need to fit lots of furniture.
Additional Features
There are many different features that you can purchase when renting a car. These include things like GPS, satellite radio, and DVD players. These can cost a great deal of money, and if you need one of these features, it's important to know the cost.
Rental Insurance
If you rent a car to drive in areas with a high risk of auto theft or vandalism, it may be wise to purchase a rental insurance policy. This will help protect your investment if something were to happen, and you'll only have to pay for the difference between how much it costs to replace your rental car and how much it costs.
Rental Company
Different rental car companies will have different prices for the same type of vehicle. You might find that one company offers a much better price or a better deal than another. It is important to do comparison shopping before deciding who to rent your car from.
Additional Drivers
If someone else is going to be driving your rental car, you need to be aware that they need to purchase an additional driver's insurance policy. This can be very expensive, so it may be wise to check before you rent if the person driving has any other alternatives.
Tips for Getting the Best Deal on Your Rental Car
There are several things that you can do to cut down on the cost of your rental car. These include:
Rental Car Discounts
If you decide to rent your car from an off-the-beaten-path location or a smaller rental company, you may be able to receive a significant price break. Several companies offer special offers and discounts for people who have military IDs or offer savings for students with college IDs. These can help you save money while still maintaining the convenience of renting a car.
Higher Mileage Restrictions
Most rental car contracts will have some mileage restrictions. This means that you may have to pay an additional fee if you drive too far during your rental. If possible, you might consider decreasing the mileage restriction that the company has placed on the car.
Comparison Shopping
It never hurts to compare shops. You may find that one company offers a better price or a better deal than another. Comparison shopping is the only way to get the best deals and discounts and save as much money as possible on your rental car costs.
Book in Advance
If you book your car rental in advance, you'll be able to take advantage of any special deals that may be going on. This could mean saving yourself some additional money just by comparison-shopping and using off-the-beaten-path companies and locations.
Budget Ahead
It's important to budget ahead to know how much money you have to spend. This can help prevent last-minute decisions and cost you money that might be better spent elsewhere. Look at your budget and only rent what you need. Otherwise, you may waste more than necessary on a rental car service.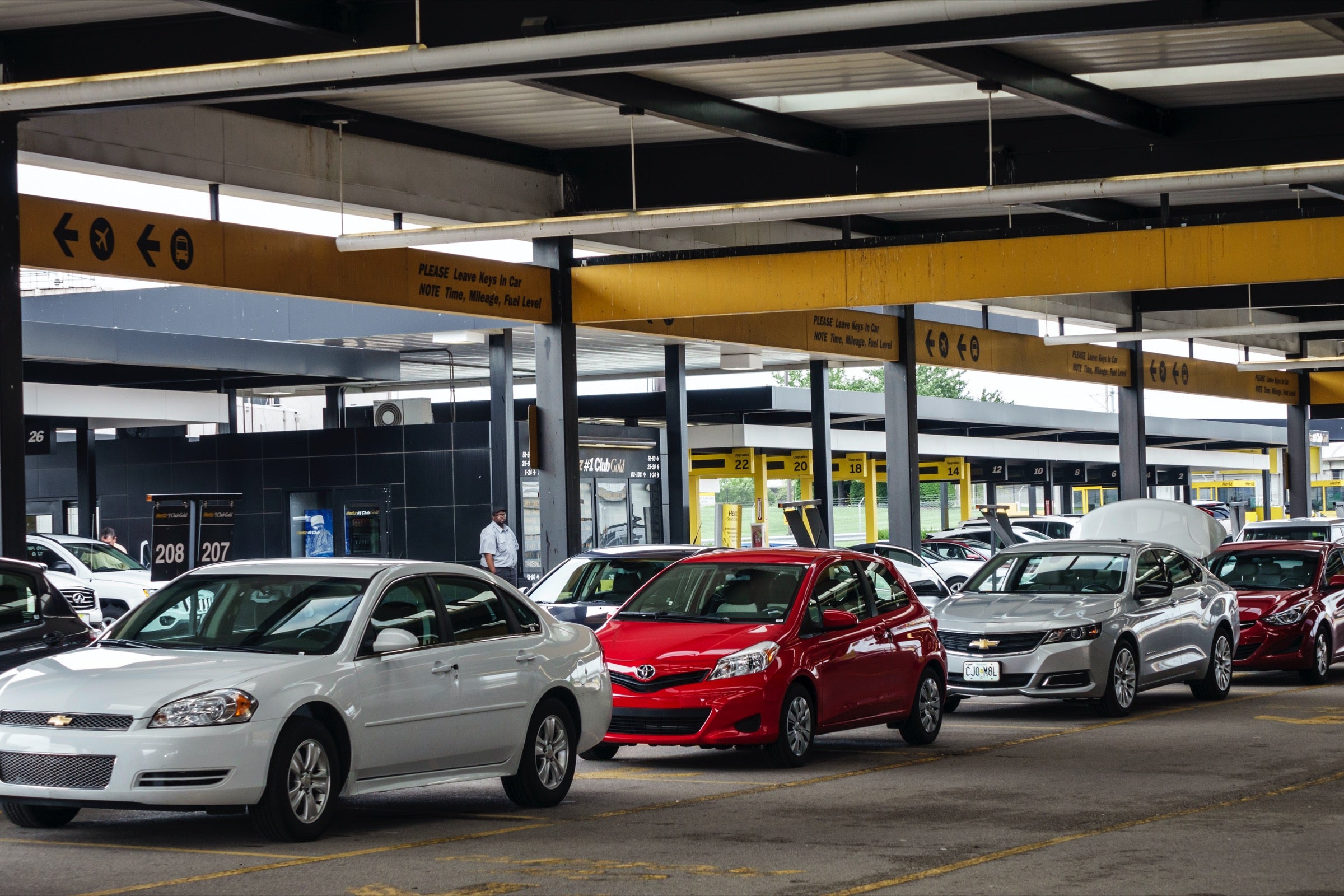 How Much Does Insurance Cost for Rental Cars?
Being a responsible driver and ensuring that you have a good renters insurance policy can help protect your investment if something happens to your rental car. This can improve your credit score and help you from being blacklisted from renting from many different companies. So, it would help if you looked into it before you got behind the wheel of your rental vehicle.
Types of Policies
Several different types of policies can ensure that your car is adequately covered if something were to happen during a rental. These include:
Collision Damage Waiver
A collision damage waiver policy can protect you if you have an accident while driving your rental car. This will protect you from any claims of damage or theft and give you peace of mind while driving so that you can enjoy your trip.
Personal Accident Insurance/Medical Payments Coverage
A personal accident insurance policy can provide medical protection to drivers involved in accidents while driving. This doesn't necessarily mean that it covers everything, so it's crucial to check what exactly it is that it covers before choosing your plan.
When Is Renting a Car a Good Idea?
There are times when it can make sense to rent a car instead of driving your own. Here are some of the top benefits that you might discover:
When It's Easier to Get Around
Renting a car allows you to save money and move around more freely. You should consider renting a car if it is easier to get around than driving your car. If you have health problems that may make it difficult for you to walk long distances, then renting may be the best option for travel.
When You're on a Budget
Hiring a car rental allows you to keep driving to get where you need to go. This can be very useful for people who are on a budget and want to use their vehicle for as long as possible. Try to rent for longer periods if cost is not a concern, but be prepared for additional charges with the length of your rental agreement.
When You're on Vacation
Renting a car might be the best option if you are on vacation. You will be able to see the sights you want to see and make it to your destination quicker, but you'll also have more freedom and independence.
When You Need a Car for an Event
Sometimes people need a car for something unrelated to traveling from point A to B. This could include attractions such as car races, stadium events, concerts, and other special events. In addition, renting a car is useful when traveling with kids or other passengers who may not have their vehicles yet. It can also be handy for when it's just you traveling or other family members who don't yet have a car.
Car Rental Price FAQs
There are several different questions that people may have when renting a car. If you are looking to save some money on your next rental, then here are some of the most common questions that we've encountered and how they were answered:
Where Can I Rent Cars?
You are not limited to just renting from a national company. You can rent from several different companies that operate in your area. This can allow you to choose the car and location that works best for you. You may be able to find these options for free by checking online at sites such as Rentalcars.com, Priceline, Hotwire, and Travelocity.
What Is Included in the Price?
You should decide if there is anything that you need to have included in the price. If additional fees are tacked on during your rental, it will be harder to negotiate a lower price once you're at the counter. You should find out what kind of fuel policy is being used and whether or not they offer upgraded plans. It is also crucial to know what kind of insurance is offered and how much it will cost you. You'll also need to decide if you need an additional driver or if you will be the only one driving the vehicle.
What Can Impact My Car Rental Price?
The companies that offer you a rental car will charge based on different factors, such as the driver's age, the length of your rental contract, and the type of car you rent. If possible, go online and try to book in advance to get a better price. Also, consider choosing alternative locations such as airports where rates should be cheaper than downtown areas.
What's the Best Way to Negotiate Car Rental Rates?
It may be hard to negotiate your rate if you don't understand how car rental rates are determined and what's included in the price. You can ask to be taken off some other plan and offered a cheap one simultaneously. If you book online, you should try to get a deal at least $20 cheaper than standard rates.
Have you Decided? Now Rent a Car
Choosing between driving your car and renting a car can be tough. There are many different benefits of renting cars, but these will also often come with costly charges. If you know what kind of rental you are looking for, you can start to consider the costs.
Keeping track of additional fees in advance is also important to avoid getting stuck with unexpected expenses at the counter. It's imperative to weigh the pros and cons of each situation and make your choice based on this information and other important factors such as if there will be an additional driver or if you will have kids or other passengers along on your journey.
More about our TFVG Author
A seasoned traveller, Dad, and avid sports tourist, James foundered The Family Vacation Guide to share his expert vacation experiences- especially when it comes to being a travelling family man.
Featured in Travel articles such as Travel + Leisure, TripSavvy and SFGate, you know you're reading some of the best vacation tips online.