If you're wondering, "How much does Disney Vacation Club cost?" the answer is that it ranges from $160 to $295 per point if you purchase from Disney directly.
But the cost of a Disney Vacation Club (DVC) membership depends on a couple of factors, including the seller, the home resort, the closing fees, and annual dues.
You might be wondering whether Disney's timeshare program is worth it. But before we answer this question, we must understand the Disney Vacation Club, what it is and how it works.
For starters, DVCs have become popular as they allow people to earn 'vacation points,' which can be used to book rooms from any DVC resort. You can book a resort room up to seven months before check-in.
But the price might be a steep barrier to entry for most people, and even those who can afford it still wonder if these contracts are worth it. We carefully analyzed Disney Vacation Club and reviewed it to determine its worth.
What Is Disney Vacation Club?
The Disney Vacation Club, or DVC, is a vacation ownership program where you purchase a deeded real estate interest. It's a timeshare program.
How Does Disney Vacation Club Work?
This vacation ownership program allows people to purchase a deeded real estate interest at Disney's hotels and club resorts. It works like a timeshare program with a few unique tweaks.
Timeshares are typically offered to people who want to own vacation properties but can't afford the homes or don't want to deal with the maintenance and rising costs associated with owning such properties.
Timeshare contracts can be categorized into two; deeded and leased. DVC involves purchasing a deeded real estate interest. These contracts grant partial ownership of the property or unit. However, this only applies to a set amount of time every year.
The deed is also shared with other timeshare owners. Everyone has partial ownership of the unit, so each person is allowed specific weeks or periods to use the property. A person cannot make major changes to a unit unless other members agree.
You can treat it like any other kind of real estate. For instance, you can buy, sell, gift, and own it with a trust, LLC, or corporation. When you purchase a DVC, you'll sign a contract, and there are a few things you'll need to know.
What Do I Need to Know About Disney Vacation Club (DVC) Contracts?
Here are a couple of important things you need to know about a Disney Vacation Club Membership contract:
You need to know your home resort. It's the resort where you are purchasing. For example, suppose you were to purchase your contract at Disney's Polynesian Villas & Bungalows; this would be your home resort for the duration of the contract.
You can't change your home resort as this is part of the contract. The only way to change your home resort is to sell your entire contract and purchase a contract at the specific home resort you want.
The expiration dates. Although you are purchasing property, you will not own it in perpetuity. You can't pass this down to your kids and grandkids. These contracts expire on a set date meaning each home resort has its set resort.
Vacation points. They are the representation of your ownership interest at Disney's home resorts. You can use vacation points to book rooms at DVC resorts. The number of points Disney needs for a room depends on a few factors, including the size of the room, the resort itself, and the time of year.
The use year. Think of the use year as a fiscal year that technically doesn't align with the traditional calendar year. But what happens here is that you'll receive an allotment of vacation points every year during the duration of your contract.
When you receive these allotment points solely depends on your use year. For instance, if you have a May use year, you'll receive your 2021 allotment of points on May 1st, 2021 (12 months later). They will expire on April 30th (12 months later).
If these points are not used during this period, they will expire and hold no value. However, there are a few rules that will allow you to save a few points if you're not going to use them.
How Much Does It Cost?
So, how much does Disney Vacation Club cost? It depends. There are a couple of factors to consider when determining your overall cost of ownership in Disney Vacation Club, including the purchase price, closing costs, and annual dues.
The purchase price refers to how much you'll pay for the initial contract. This one-time cost varies based on the home resort and whether you buy it from Disney or another owner. For example, Disney's Riviera Resort costs about $201 per point, while the Boulder Ridge Villas (VWL) costs about $186 per point.
The closing costs are typically associated with real estate transactions. These costs vary with the home resort and the number of vacation points. However, they are a one-time cost.
Another factor that affects the cost of a DVC contract is annual dues. They are what members pay for maintenance, property taxes, and operational expenses of their home resort.
The amount you'll pay in annual dues depends on the home resort. For instance, the cost of Disney's Animal Kingdom resort is $8.24 per point, the Bay Lake Tower is $7.08, and the Riviera resort is $8.38.
Can I Sell My Disney Vacation Club Membership?
Yes, you can purchase a Disney Vacation Club Membership from a member. You can also sell your membership as it is a deeded real estate interest meaning you could buy/sell these contracts from parties other than Disney.
Should you buy a contract from a member, you'll still be entitled to your annual vacation points. Many things remain the same in your contract as they would if purchased at a Disney Home Resort. They include access to Top of the World at Bay Lake, the booking windows, free DVD rentals, the maintenance fees, and the expiration date.
However, you must know that there are certain membership perks that only members who purchased directly from Disney enjoy. Here are some of the perks that members who've purchased directly from Disney enjoy:
Access to member-only events
Annual pass discounts
Redeem points for cruising or booking Disney hotels (although we believe that this is not a good value for your vacation points)
Access to Epcot facilities, including the lounge
Discounts on food at restaurants
Merchandise contracts
Membership Perks of the Disney Vacation Club
Disney offers a variety of benefits to its vacation club members. Find below a list of membership advantages you will have as a Disney Vacation Club member:
DVC room discounts
Complimentary parking
Dining discounts
Merchandise discounts
Access to sports, recreations, and spa
Events and entertainment discounts
Private fireworks viewing areas
Advanced registration access
Prioritized resort selection
Annual pass discount
Free laundry
Pool hopping
Disney Vacation Club Resort Locations
Disney Vacation Club resort locations are numerous. You can book any resort and enjoy the beauty Orlando has to offer. We took a deep dive into the best Disney Vacation Club Resort Locations below:
Florida
Disney's Animal Kingdom Villas at Jambo House
Disney's Animal Kingdom Villas at Kidani Village
Bay Lake Tower
Boulder Ridge Villas at Disney's Wilderness Lodge
The Villas at Disney's Grand Floridian Resort
Disney's Vero Beach Resort
Disney's Saratoga Springs Resort
Disney's Riviera Resort
Disney's Polynesian Villas & Bungalows
Disney's Old Key West Resort
Disney's BoardWalk Villas
Disney's Beach Club Villas
Copper Creek Villas & Cabins at Disney's Wilderness Lodge
South Carolina
The Villas at Disney's Grand Californian Hotel
Disney's Hilton Head Island Resort
California
The Villas at Disney's Grand Californian Hotel & Spa
Hawaii
Aulani, Disney Vacation Club Villas
Choosing a Home Resort
Choosing a home resort may be slightly challenging, especially if you are a beginner in the field. You must keep a few factors in mind before selecting a DVC resort. We took a deep dive to find the most important factors to help you choose a home resort below:
The cost of maintenance. You should look into the cost of annual maintenance, which often affects the general price per point.
Membership incentives. There are numerous perks listed above for a Disney Vacation Club member. Different resorts offer discounts and benefits to their members. You can receive a soccer pass, complimentary drinks, and discounts on merchandise.
Years on the contract. Take into account the number of years allocated by the resort. If you plan to keep the resort longer than expected, you should consider a 50-year-old membership.
Resort features. Go for a hotel that has excellent design and amenities to attract customers. You should check the room sizes, types of accommodation, and recreational facilities. These are the top factors guests look into before booking a room.
Location of the resort. A resort's location is an important aspect of ensuring maximum returns. You can select a resort that is in proximity to theme parks or steer away from the public.
Mode of transport. The mode of transport from/to a resort is essential to the guests. If you want more traffic to your resort, you should select an accessible one.
Pros of Disney Vacation Club
Real estate investment. Once you buy your DVC points, it will maintain the same market rate for 50 years. Given that the purchasing price will always be higher, you can expect to make plenty of profit if you sell it.
Wide selection of hotels. There are numerous chains of hotels under the Disney Vacation Club. You can take your family to California, Hawaii, South Carolina, or Florida. The club members can give you access to the same vacation resort, or you can defer and save up for another location.
Access to non-Disney hotels. You can use the membership to access any other hotels not affiliated with Disney. This is because Disney partners with Resorts Condominiums International. RCI is a timeshare exchange network that allows its members to book any other hotels around the world using DVC points.
Access to bonuses and rewards. Disney Vacation Club always gives its members discounts, offers, and complimentary. You can get a meet and greet with a special guest, merchandise, gifts, or tickets to Disney shows. Instead of spending a fortune during your family holiday, you will save more through DVC's offers and rewards.
Excellent rooms. DVC members enjoy well-designed rooms that can fit up to 12 people. There are different sizes of villas available. They all feature the same amenities and have a warm, welcoming aesthetic.
Cons of Disney Vacation Club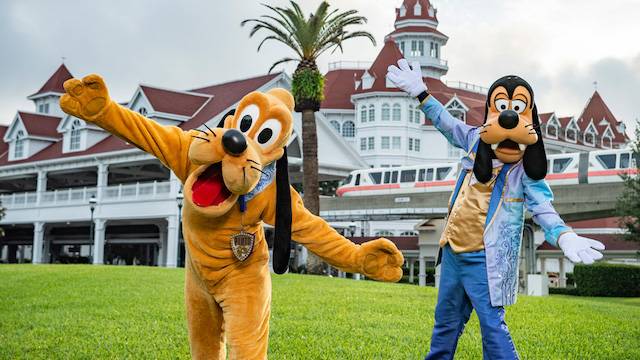 Booking early is essential. Disney World attracts countless people. Therefore, popular resorts are usually overbooked even months before time. It is highly recommended that members book the hotels six months prior.
Long-term investment. The membership only allows 50 years of minimum ownership. Therefore, you may not realize the full potential of your card immediately. It's not an advisable mode of investment for short-term investors. You should also have at least 50 planned Disney trips to leverage the advantages of the card.
Hidden costs. Disney Vacation Club only pays for your accommodation. You have to consider your flight fees, vacation activities, and merchandise.
Less Profit during resale. Many DVC members make money during a resale after exhausting many years. If you sell the points before their time, you will not make as much money if over 20 years are left.
Luxury travelers. The membership is excellent for travelers who splurge on vacation and wouldn't mind booking top-of-the-line resorts.
Relatively expensive. The initial cost to become a DVC member is relatively high.
Is Disney Vacation Club Worth the Investment?
When considering how much Disney Vacation Club costs, you may also wonder if it's worth it.
Yes, Disney Vacation Club is worth the investment. The club members receive plenty of benefits and bonuses after paying the initial fee. Anyone who enjoys traveling and would like to save money should consider joining.
The Disney Club resorts are always in demand on a local and international scale. This means you will never miss a guest in your room if you haven't booked it. You can also choose to sell your card at a higher rate before it expires. The price of the points is constantly rising.
More about our TFVG Author
A seasoned traveller, Dad, and avid sports tourist, James foundered The Family Vacation Guide to share his expert vacation experiences- especially when it comes to being a travelling family man.
Featured in Travel articles such as Travel + Leisure, TripSavvy and SFGate, you know you're reading some of the best vacation tips online.