It's no secret that car rental prices can vary greatly depending on the time of year, the location, and even the day of the week. There are ways to find good deals on a rental car, regardless of when you're traveling or where you're going. You can avoid overpaying for your rental by following some tips.
Want to learn how to get the best deal on a rental car? The best way to find a great deal on a rental car is to do your research in advance. Here are some ideas to help you locate the best deals: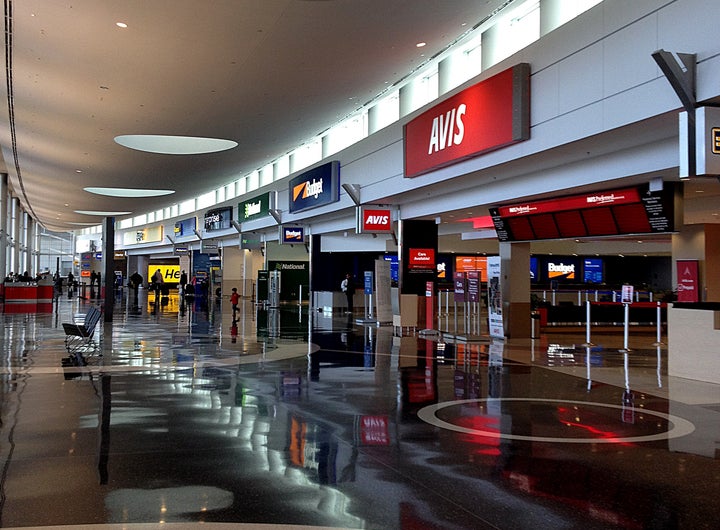 25+ Ways to Get the Best Deal on a Rental Car
If you're having trouble figuring out how to get the best deal on a rental car, look no further. We've put together more than 25 tips to consider to help you find the best deal for your situation.
Do Not Rent at the Airport
Renting at the airport incurs a large fee. You are better off renting from a location in the city. A cab ride to the rental location will likely be less than the fee.
Many other people at the airport may be renting simultaneously, limiting your options. There may be long wait times.
The airport rental companies have a captive audience and can charge more, so they often do.
Use an Aggregator Website
Aggregator websites like Expedia, Orbitz, and Kayak allow you to compare prices from different rental car companies. These comparisons should give you an average price range that you can expect to pay.
People under 25 should look for companies that allow younger drivers to rent cars. There is often a fee associated with these rentals.
If you find a good deal on a rental, check the company's website before you book. Sometimes a special will be available for direct booking.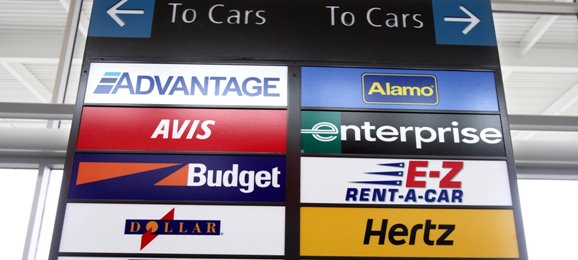 Rent From a Discount Brand
Discount brands like Fox and Budget often have cheaper rates than the more prominent companies. They're not always more affordable, but it's worth checking out their rates.
The three large brands control most of the car rental market. If you're looking for a good deal, it's worth visiting the smaller brands that have been in business for a long time.
The customer service with these brands might be a little less personal, but you'll save money. The prices can be impressive, so it's worth checking out.
Rent a Smaller Car
A smaller car will be cheaper to rent, and you may even save on gas. The rental company will likely encourage you to choose a larger vehicle but don't agree to unnecessary upgrades.
An economy vehicle should be fine for most trips. If you need a bigger car for your luggage, then upgrade.
Something that often happens is the company will be out of economy cars when you arrive, and you will receive a free upgrade anyway. It is, therefore, logical to book the cheapest car you can find in advance.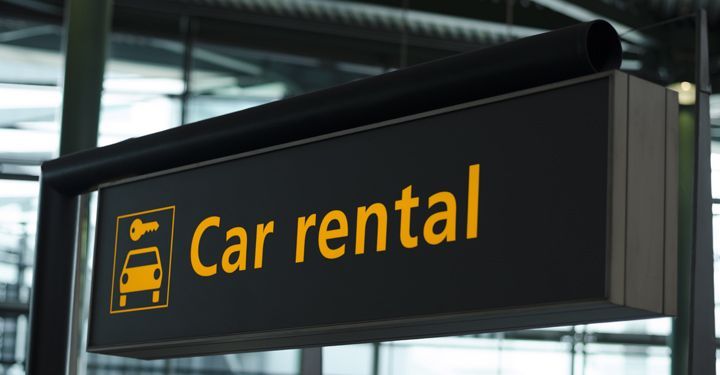 Add an Extra Driver
Adding an extra driver can save you from having to pay for a taxi or Uber if your primary driver is unavailable.
Depending on the length of your trip, adding another driver can get expensive at the cost of $10 – $15 per day.
You can avoid paying this fee, however. Some companies allow you to add a spouse for free, and some waive the fee if you are a member of a rewards program.
Don't Buy the Insurance
If you have full coverage on your vehicle, you do not need rental insurance. If you have limited coverage on your car or no insurance at all, you should purchase insurance. The important thing is that you're covered.
This coverage requirement does not mean you should buy the insurance from the rental company, which is the last resort. Purchase insurance ahead of time, and you will save money. When you're picking up your car, buying insurance guarantees that you will spend more than you need to.
Be Careful With Extras
Use your phone for navigation instead of renting a GPS.
You will need a car seat for your child, but rental agencies charge a hefty price.
Many airlines will check a car seat for free, so you can bring yours from home. Depending on the charges from the rental company, it could be cheaper to buy a car seat when you arrive and either bring it back home or donate it before you leave.
Roadside assistance coverage purchased through the rental company is an expensive daily charge. AAA offers roadside assistance and other membership benefits for a yearly fee.This is likely the best deal you're going to find for roadside assistance.
Return the Car With a Full Tank
The rental company will often charge you more if you don't return the car with a full gas tank. You can save money by filling up the tank before returning the car. Getting gas will also make it easier for the rental company to check the vehicle back in.
Look for Discounts
There are several ways to get a reduced price on your rental car, including booking with points and using coupons.
If you are a AAA member, you can get discount car rentals. Some credit cards also offer rental car discounts.
AARP offers a discount on car rentals to its members. Military discounts are also available. Universities offer discounts to their alumni and students.
There are many ways to locate discounts on rental cars, from signing up for a loyalty program to using a discount code. Be sure to search for deals before you book.
Using credit card points to pay for your rental car can save you money.
Joining a rental company rewards program can save you money and speed things up during pickup and drop-off.
Book in Advance
The best way to get a good deal on a rental car is to book in advance so you can compare prices and find the best deal.
This process is essential if you're traveling to a popular area where your vehicle of choice might be in short supply. Also, if you're looking for a specific make or model of car, booking in advance will ensure that you get what you want.
The cost savings for booking in advance vary depending on the rental company and the location. However, most companies offer a discount for booking early.
Check Peer-to-Peer Car Rental Services
These are a great way to get a cheap rental car. Services like Turo allow you to rent cars from people in your area, often for a fraction of the price of traditional car rental services.
Peer-to-peer is often more manageable because you can pick up the car from the owner's house, and there is no need to drop it off at a rental lot.
You can also rent a car from Lyft or Uber, but these services are more expensive than peer-to-peer services.
Luxury Rentals Are Available
If you're looking for a luxury car rental, consider renting from a company like Sixt or Hertz Prestige Collection. These companies offer high-end cars at a fraction of the price you would pay at a traditional car rental agency.
Using a peer-to-peer service opens up the possibility of renting just about any vehicle, so if you're looking for a specific type of car, be sure to check out these services.
Check Costco Travel
Costco is a membership club that offers discounted rates on car rentals. These rates are consistently some of the lowest available. All drivers must be Costco members to take advantage of the deals, but Costco does not charge for a second driver.
Shop Around for the Best Deal
Don't go with the first rental company you come across. Compare prices from different companies and look for special deals and discounts.
You can use a price comparison tool to find the best deal. These sites include Kayak and AutoSlash.
The earlier you can book your rental car, the better. Many companies offer discounts for those who book in advance.
Rent From a Car Dealership
Some car dealerships offer rentals. If you're having trouble finding a car in a popular location, this is an option most people don't consider.
The downside is that this rental will be expensive and there won't be discounts available. But beggars can't be choosers.
Examine Your Vehicle Right Away
When you pick up the car, take a good look around to make sure there's no damage. If there is, document it with photos and make sure the rental company knows about it before you leave.
If there is damage, you may be responsible if it's not in writing before leaving the rental facility.
Avoid Weekend Rentals
Weekend rentals are more expensive than weekday rentals. If you can, try to avoid renting a car on the weekends. Demand is high and you may experience increased wait times and vehicle shortages.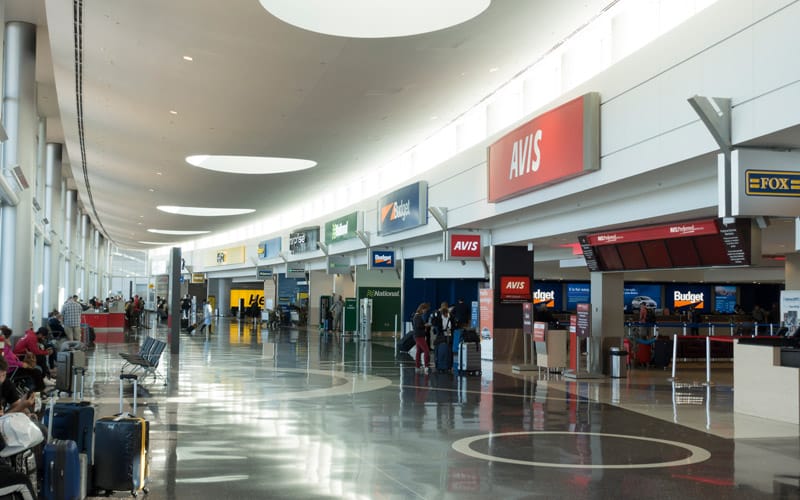 Use a Credit Card
Your credit card may offer rental insurance if you're renting a car for business. Be sure to check with your credit card company before renting, as it could save you some money.
There are a few things to consider, though:
First, the credit card company's coverage usually only kicks in if you decline the rental car company's insurance.
Second, your credit card company may not cover rentals in certain countries or regions, so be sure to check before you travel.
Finally, always read the details to make sure you know what's covered and what's not.
Be Flexible With Your Dates
If your dates might change, you may be able to find a cheaper deal on a rental car. Try to check prices several days before and after your desired dates to see more affordable options.
Prices will vary based on the time of year, so be sure to do your research ahead of time. Prices may fluctuate depending on the location of the rental car agency.
Be a Safe Driver
When you're in an unfamiliar rental, problems you could encounter driving your car will multiply. Reckless driving can lead to stiff fines and even imprisonment in some countries. Heavy penalties are possible if your rental gets towed.
Always be on the lookout for dangerous situations and take evasive action when necessary. Remember that you are not familiar with the roads or the local traffic patterns, so drive defensively at all times.
When driving a rental car, you're also representing the rental company. Keep that in mind, and always be alert to your surroundings. Remember that you are unfamiliar and might not be familiar with the language or the customs. Be especially careful when driving at night.
Off-roading can quickly damage a rental car and can also be dangerous. Avoid taking your rental car off the paved roads whenever possible. If you need to take it off-road, be sure to check with the rental company beforehand to see any restrictions or additional fees.
When you're not driving, always lock the car and keep your valuables with you. It's also a good idea to hide or remove any branding on the vehicle that might identify it as a rental. Whenever possible, park in well-lit areas where there are people around. This step will help to discourage thieves and vandals.
Negotiate a Better Deal
If you're not happy with the price offered, don't be afraid to negotiate. Sometimes, you can get the rental company to lower their rates if you agree to pay for your rental in advance or if you agree to take the car off-airport.
The best way to negotiate is to be friendly and polite. Let the rental company know that you're interested in their car but also looking at other companies. Mention that the price is a little too high for your budget and see if they can lower it.
Rent a Car at the Last Minute
If you're flexible with your travel plans, renting a car at the last minute can be a great way to save money. Car rental companies often offer discounts and special deals for last-minute rentals. These deals work by filling any open slots in the company's fleet, so if you're able to book a car at the last minute, you can get a great deal.
Rent From a Local Company
If you're renting a car in another country, renting from a local company can be cheaper than renting from a large international chain. Be sure to compare prices and ask about any added fees.
It's important to understand these fees so you can avoid surprises later on.
Reserve a Manual Transmission Vehicle
If you can drive a manual, you may want to search one out when traveling internationally. Because so few people drive this type of car, there may be significant discounts available to those willing to take on the extra challenge.
Do not try to learn how to drive a stick shift in a rental car.
Use a Coupon Finder
Tools like Honey and RetailMeNot check the best deals for items online. If you locate a vehicle you would like to rent, these apps will perform a comprehensive search to see if any coupons or discounts are available.
The best time to use a coupon finder is when you have already settled on the rental car you want and are just looking for a discount.
Look for Bundle Deals
If you are purchasing airfare and a hotel stay, you may be able to find a bundle deal that includes a rental car. This bundle price can be a great way to save money on your entire trip.
Just be sure to read the fine print to know the payment terms. Most of these deals include unlimited mileage, but some do not.
Car rental companies are notorious for charging hidden fees. Be sure to ask about any added charges before you rent a car, as these can quickly add up. Some common hidden costs include airport taxes, fuel surcharges, and drop-off fees.
If you're returning your rental car to a different location than where you picked it up, be sure to let the rental company know. There may be an additional fee for this service.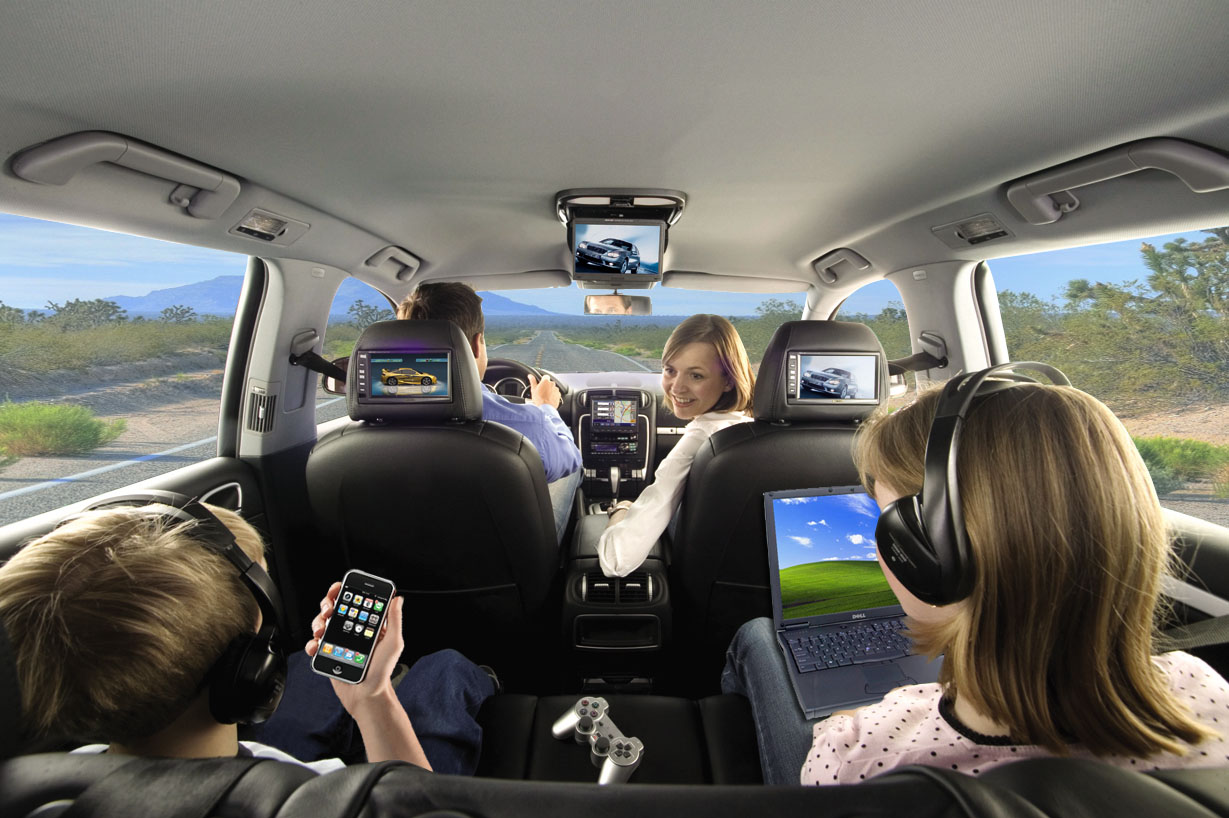 Make Multiple Bookings
Because cancellations are often free if you provide enough notice, you can make multiple reservations and then cancel the ones you don't need. This will give you a better chance of getting the car you want and at the price you want.
Prices for rental cars can change daily, so it's important to check as your departure date approaches. Choose the lowest-priced option and cancel the other reservations.
Wrap Up
There are many things to consider when renting a car to get the best deal. You should be familiar with how to get the best deal on a rental car now. This article has covered everything from finding the best deals online and comparing prices to what you need to do when you arrive at the rental counter. By following these tips, you should save money on your next rental car.
Be sure to understand your obligations before committing to any deal and always ask about added fees. If you're not happy with the price that's being offered, don't be afraid to negotiate.