When you have multiple vacation destinations to choose from, it can be tough to decide which one suits your needs and preferences the most. You can't usually look at one deciding factor and use that to judge which country is the best, especially not if you do not know much about either destination.
Mexico and Hawaii might sound very different on paper, but they are both very popular locations for holidays. Each has a lot to offer, and their differences only make them more unique in terms of the vacation experience that you will have while you are staying there.
If you are stuck trying to decide between a stay in Mexico and a Hawaii vacation, then it is not always easy to choose one or the other. Which is better for a family vacation, especially one that brings kids into the equation?
Why Mexico and Hawaii?
At first, it might seem odd to compare Mexico and Hawaii so closely: everybody knows that Hawaii is the perfect place for a holiday, right?
You should not let the Mexico that you see in movies fool you, though – it is a great place to holiday and offers plenty of excellent family-friendly vacation options while also being much cheaper. The two destinations share a lot of specific things, so a large part of which one you prefer comes down to personal preference.
Of course, there are differences. There will be reasons to visit Hawaii that Mexico can't offer, but there will also be things in Mexico that you can't get in Hawaii. Figuring out which one works better for your vacation plans – and your family – is usually the deciding factor.
Mexico
Mexico often gets a poor reputation in the US for various reasons. While there can be some serious things to worry about if you are preparing to visit, common sense and careful planning is the easiest way to avoid running into trouble.
Flying to Mexico
If you are flying either to or from Mexico, then you can expect the flights to be a little cheaper than to other countries. You will have to go through customs as always, but it does not take that long to reach Mexico from most places in the US, making it a good option for short-term vacations.
Other than that, air travel is mostly the same as it always would be – if you have flown anywhere before, then you know what to expect. Just remember that prices in Mexico are generally lower than in the US, so flying out of the country can be surprisingly affordable sometimes.
Safety in Mexico
One of the most common fears that many people have about Mexico involves safety concerns. A lot of modern media likes to portray Mexico as a dangerous place, somewhere that you would never want to live unless you had no other option.
In reality, a lot of Mexico is quite safe as long as you stick to the areas that see a lot of tourists. Like any vacation, avoiding shady areas and keeping a close eye on your belongings is important: if you are not using common sense, then you are bound to get into issues, but that is the same with every country.
The more pressing thing to consider in Mexico is general health. While minor theft is always a worry, especially if you leave expensive things out on display for others to take, it is much more important to make sure that you are staying healthy and drinking untainted water. This can still be a concern in some areas of Mexico, so be careful.
Your Budget in Mexico
Mexico is far more affordable than Hawaii, making your money go much further in the long term. A longer vacation can be far cheaper if you choose Mexico, with some of the best beachfront hotels in the country costing far less than even an average one in Hawaii.
This is not to say that the hotels are worse-quality, either. You can get some amazing accommodation in Mexico, all of it is cheaper than the options you would see in Hawaii. Beyond your hotel, things like food and clothing are going to be much cheaper as well, even in areas with a high amount of tourist traffic.
If you want to spend your Mexico vacation eating the best food possible and enjoying perfectly-prepared drinks, then you can, and for far less money than you might expect. If you find somewhere to stay near a beach, then you are basically getting a Hawaii experience for a fraction of the price.
Transport in Mexico
Transportation in Mexico is not always as clear as you would expect. Some areas are very well-laid-out, making them easy to navigate, but there are others where you simply need to learn the city's layout to get around efficiently.
This is one of the country's big failings when it comes to tourism, but you can always get around it by renting a car and buying maps or using a shuttle service to get to and from the airport. As usual, the more you prepare for your vacation, the easier it becomes to secure proper transport.
Since Mexico is a little harder to get around than you might expect, it is a good idea to try and look things up ahead of time. The more you know about the area you are visiting, the easier it becomes to get around without feeling lost or doubling back on yourself.
Culture in Mexico
The culture that you see in Mexico really depends on where you are going. While there are definitely areas that you should avoid (you can usually find these out from a quick search online or by checking travel guides), there is a lot to do and see in Mexico as a whole.
Mexico's culture is very different depending on whether you are in a tourist area. The tourist spots are going to be much more refined and specially tailored towards people who want a 'Mexico experience,' which is not always an honest look at the country and its culture.
If you want to see the real Mexico – in a safe way, of course – then it is not a bad idea to head outside of the tourist areas into the safer cities or locations. You will want to be vigilant just in case, but it will give you a very real look at Mexico and the way that its culture has grown.
Natural Sights in Mexico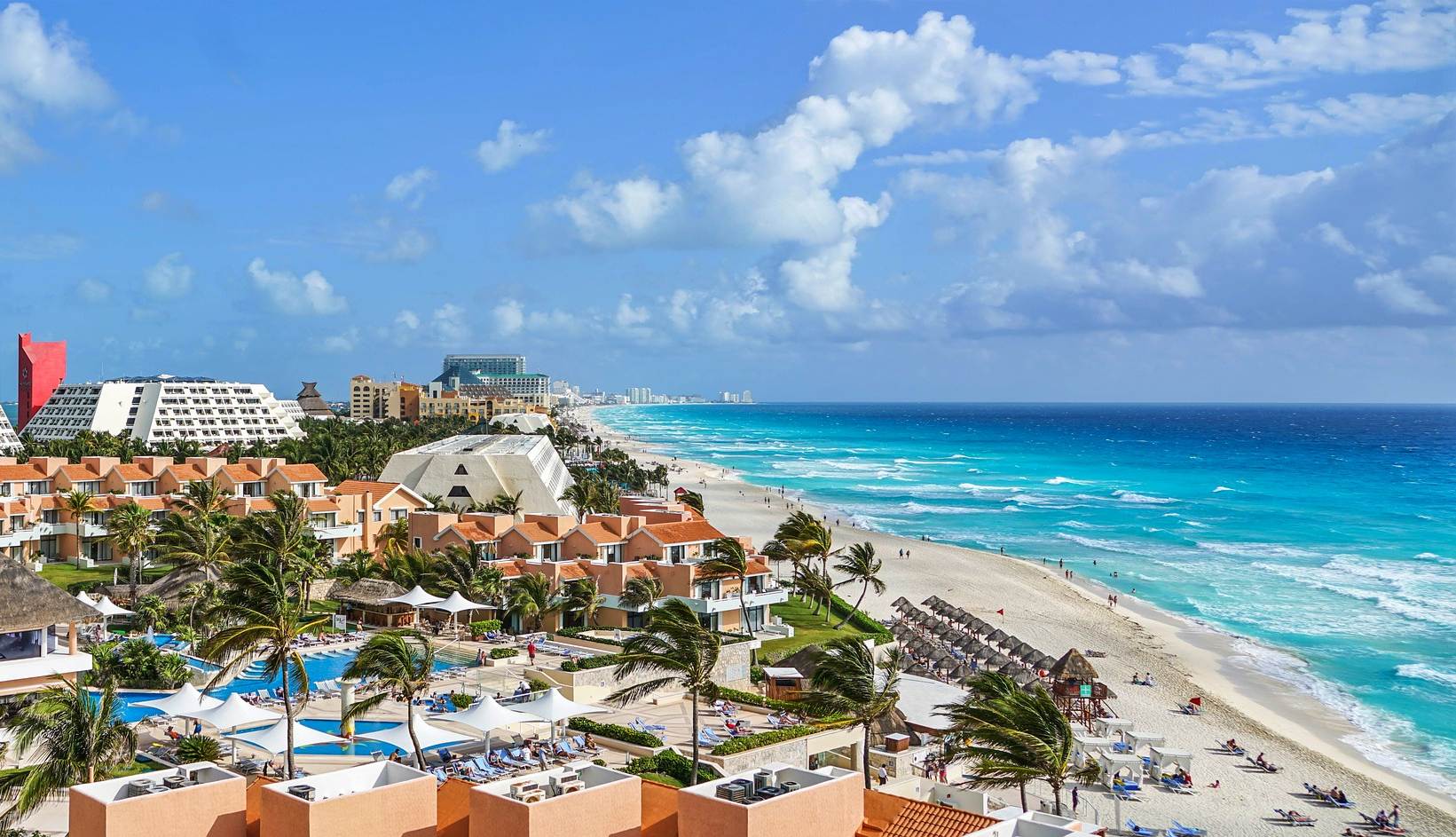 Mexico has a lot of natural beauty to offer. While there are going to be places that have a lot of trash or other litter dumped around, most of the popular areas have workers that actively remove and clean up garbage that is dumped by other tourists.
While not every place is perfectly clean, Mexico still has some beautiful sights and excellent natural hotspots, making it a great place to find some unconventional holiday photo opportunities. And no, it isn't covered in a strange yellow filter, something that Hollywood keeps obsessing over.
What to do In Mexico
Mexico has a lot of different hiking trails, natural attractions, and other activities to keep you busy. While finding brand new things to do is not always going to be as clear, there is still a lot to explore, and you can always rely on the internet to get a breakdown of things in your local area.
If you are visiting to see some natural wonders, then there is nowhere better than Chichen Itza and its famous ruins. Of course, if you are not really interested in history, then there are plenty of more conventional attractions to give your attention to – including snorkeling in a reef off the coast.
Theme parks, horse riding, boats, and even niche activities like zip lines are all widely available in many parts of Mexico, so you will always have plenty to do.
Hawaii
Hawaii is often seen as a tourist destination, but it really depends on what you are looking for. Still, considering how popular it is, it is a great point of comparison for a less-visited country like Mexico.
Flying to Hawaii
Flying directly to Hawaii can be expensive, but there are a lot of deals to help reduce the cost if you are going at a good vacation time. Most cities on the west coast of the US have flights directly to some of the most popular destinations within Hawaii, making it even more convenient.
Since Hawaii is part of the US, you do not actually need a passport to visit it and are not obligated to go through customs, even for a longer vacation. This can really help cut down on the travel time, and it makes the entire process a lot less stressful if you have not flown abroad often.
Safety in Hawaii
Hawaii is known for being a very safe place, and there are a lot of safety measures in place to protect tourists. There is also a high standard of quality when it comes to things like water and food, meaning that it is a lot harder to get sick.
One of the biggest concerns that many people have in Mexico is diseases and sicknesses from stray animals. This is far less likely in Hawaii, and even if somebody does get sick, there is usually enough medical staff on standby to get the problem resolved quickly and effectively.
In terms of theft and other crimes, it is not as likely as you might think. Still, that is no reason to be lax about your own security – you should still keep all of your possessions in a safe place, away from anybody that could decide to simply take something before you realize that it is even vulnerable.
Your Budget in Hawaii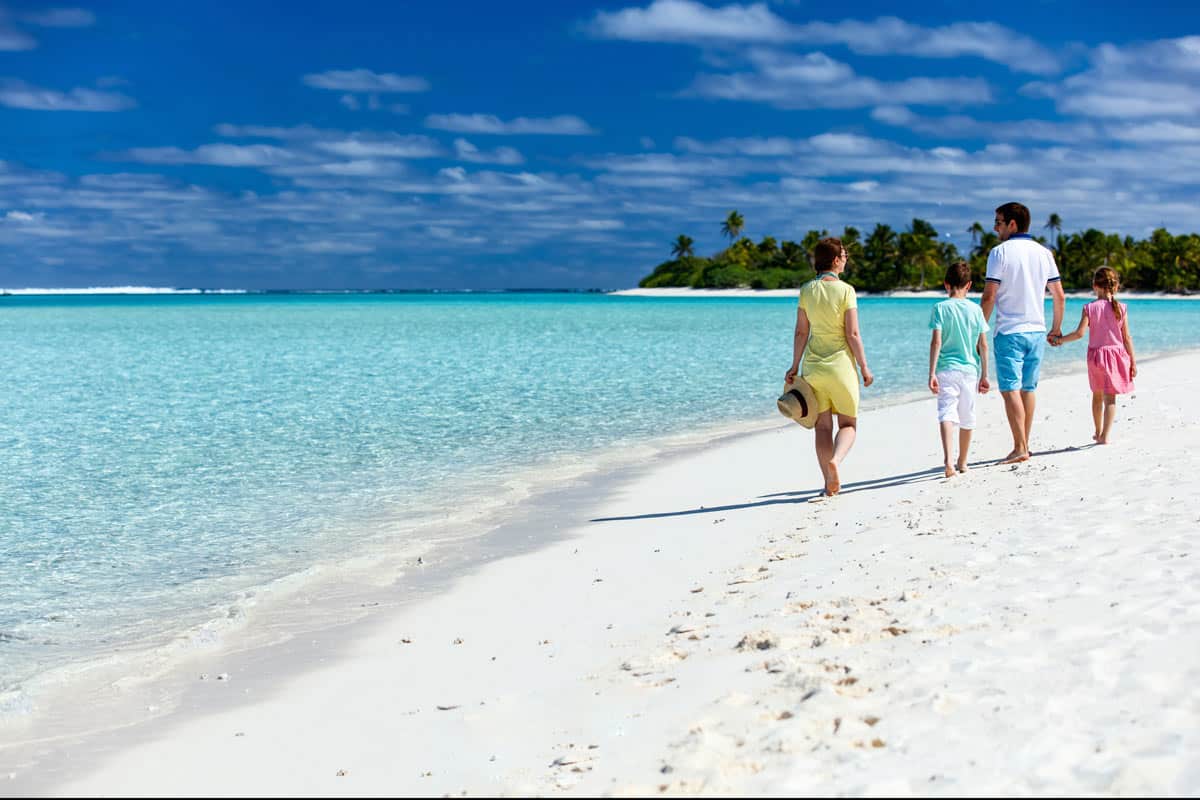 Hawaii is far more expensive than Mexico is, meaning that you will want to adjust your budget accordingly. Some things can easily cost twice as much, or maybe even more, purely because of Hawaii's famous status as a major tourist site.
Accommodation and food are both quite expensive, but you can always find deals on short-term accommodation or cheaper ways to eat if you really need to limit what you are spending. Still, it is important to avoid going to Hawaii if you know you can't afford to survive there, so plan ahead.
If you are going for the best hotels and the nicest food you can find, then expect to pay a lot. Smart spending is often the ideal way to approach any Hawaii vacation since you can't always be completely sure that you are budgeting enough for particular things.
Transport in Hawaii
Getting around Hawaii is actually quite easy, a lot easier than Mexico. Unfortunately, hiring a rental car is also more expensive, meaning that you will usually want to take alternate modes of transport where possible.
It is important to remember that Hawaii is not all beaches and tropical views. There will be times when you are simply driving from place to place, and having at least a basic understanding of where you are can be very important. Do not leave your apartment without a map of some kind.
Other than that, it should not be hard to get where you need to go. Just remember that Hawaii is much larger than many people originally expect and that it is not always easy to drive from one side to the other directly.
Culture in Hawaii
Hawaii's culture is actually quite hard to find if you are sticking to the tourist areas since that is where the most diluted, tourist-facing version of Hawaii is presented. You can always explore the island and find educational experiences or tours to get a glimpse of the real Hawaii, though.
If you are just sticking to the beaches and hotels, then you will only really get to see the floral shirts and hula girls – and if that is the experience you want, then that is okay. However, using Hawaii as an educational trip can really open your eyes to some excellent pieces of historical fact.
Either way, it takes some digging to really break into Hawaii's culture, especially if you do not have an idea where to start looking. Once you get going, though, there are plenty of interesting things to learn, and you can explore it all at your own pace.
Natural Sights in Hawaii
Hawaii is a very beautiful place. While many of the beaches are actually very similar to those in Mexico, you can also get some excellent inland locations that are only rivaled by other tropical paradises.
Hawaii itself is a very warm and bright place, with plenty of warm water to enjoy, but the sights are easily some of the best you can find at any common vacation destination. If anything, the only downsides are that a lot of the natural beauty is hidden at night, but you can still watch the stars instead.
What to do In Hawaii
Hawaii is very much a vacation destination, at least in the common tourist areas. This means that you are going to get a lot of different activities all in one place, whether that is taking boat rides and snorkeling or enjoying water parks further in from the shore.
Hiking and other lower-stakes activities are also very easy to find, and you can easily get the entire family involved in something that they can all take part in. You do not need to worry about struggling to keep the family entertained, even if you have a mixture of children at different ages.
Which is better?
If you still have not been able to make up your mind from the details here, then it might help to have a very quick breakdown of what each destination does better. Hawaii and Mexico are similar in many ways, but they also have some very clear differences that set them apart from one another.
For example, Hawaii is much more expensive, even if you do the exact same things that you would do in Mexico. This can eat into your budget if you are not careful, and it is very easy to under-prepare for a vacation where you are always trying to keep some money spare for emergencies.
On the other hand, Hawaii offers far more in terms of raw vacation quality – it is a vacation hotspot, after all.
Why choose Mexico?
Mexico is a lot cheaper than choosing Hawaii and has the benefit of still offering some great tourist attractions. On top of that, it tends to have some pretty safe tourist areas, and you are not going to get in any trouble unless you start to wander in dangerous parts of the country.
It is a much better option for budget travel, but you will still want to be careful and keep a close eye on your belongings. It might also be slightly less safe for very young children since they can lack the common sense to avoid stray animals or drinking tainted water. You also need a passport.
Why choose Hawaii?
Hawaii is an excellent holiday destination that is perfect for family visits, with the only downside being the fact that everything costs so much. This can become a problem if you really need a budget vacation option, especially if you are not sure what you will need and do not know how to plan for the trip.
If you can afford Hawaii and have some money left over for emergencies, then it is a great option, especially since you do not need a passport to get there from the US.
More about our TFVG Author
Caitlin is one of The Family Vacation Guide's long standing contributors. She enjoys taking vacation to busy, vibrant cities and has stretched her traveling legs out towards Europe in recent months, enjoying new experiences in Barcelona in Spain, and Nice in France.