If you're a Walt Disney fan, then you've probably heard about Club 33 Disneyland. Maybe you've considered joining the club and are wondering if it's worth the money? In this guide, we'll take a look at this mysterious club and what it has to offer.
How much does the Club 33 membership cost, and where is it located? Are there rules, and is it worth joining? You'll find everything you need to know about this legendary California Disney club right here. Want to know more? If so, keep scrolling to find out!
What is Club 33 at Disneyland?
Club 33 is an exclusive members-only club where you can access private lounge and dining areas in the majority of Disney parks around the world. The club entrances are hidden in plain sight, but many guests walk past them each day without knowing what's there.
Club 33 isn't open to the general public, and only members and their invited guests can enter. Because of this, the club has a real air of mystery which guests have found fascinating for years.
The History of Club 33 at Disneyland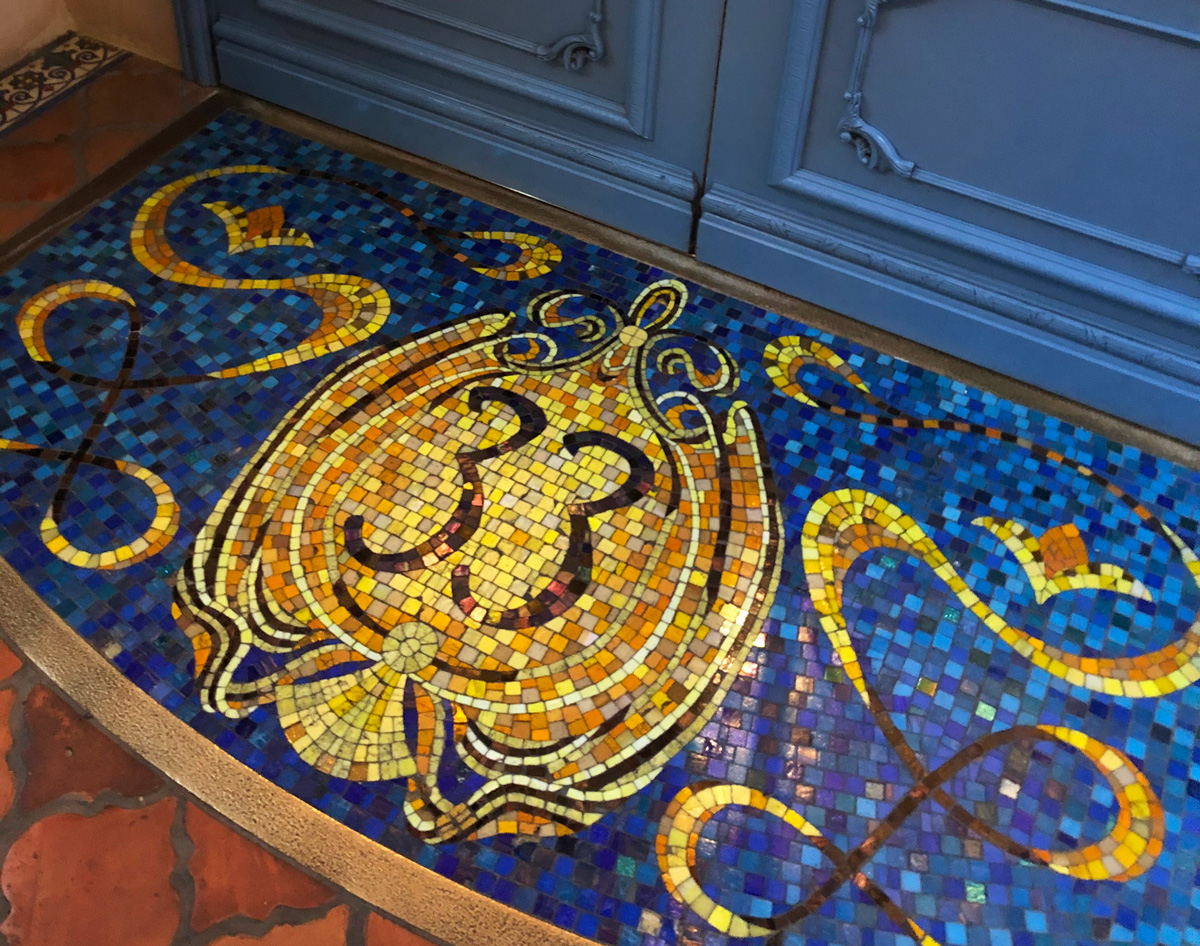 Club 33 originally opened in 1967, when Walt Disney was inspired by the private lounges that were created by the 1964 NYC World's Fair sponsors, leading him to open the first Club 33.
This meant that Disneyland would have an exclusive executive club for the business partners and other VIPs to enjoy each Disney park in an exclusionary space.
Before Club 33, Disney would host his guests in the Red Wagon Inn restaurant lounge in Disneyland. Because his VIP guest list started to quickly grow, the lounge just wasn't big enough anymore to accommodate his guests, so Club 33 was founded.
How Club 33 got its name
How Club 33 got its name has been a topic of debate for many years, but it's commonly thought that the name came about because the establishment needed to obtain a liquor license. It's a legal requirement for any CA premises that serve alcoholic beverages to have an address.
For this reason, it's believed that the address of the original Club 33 location, 33 Royal Street, was the inspiration for the name Club 33.
Where is Club 33 at Disneyland Located?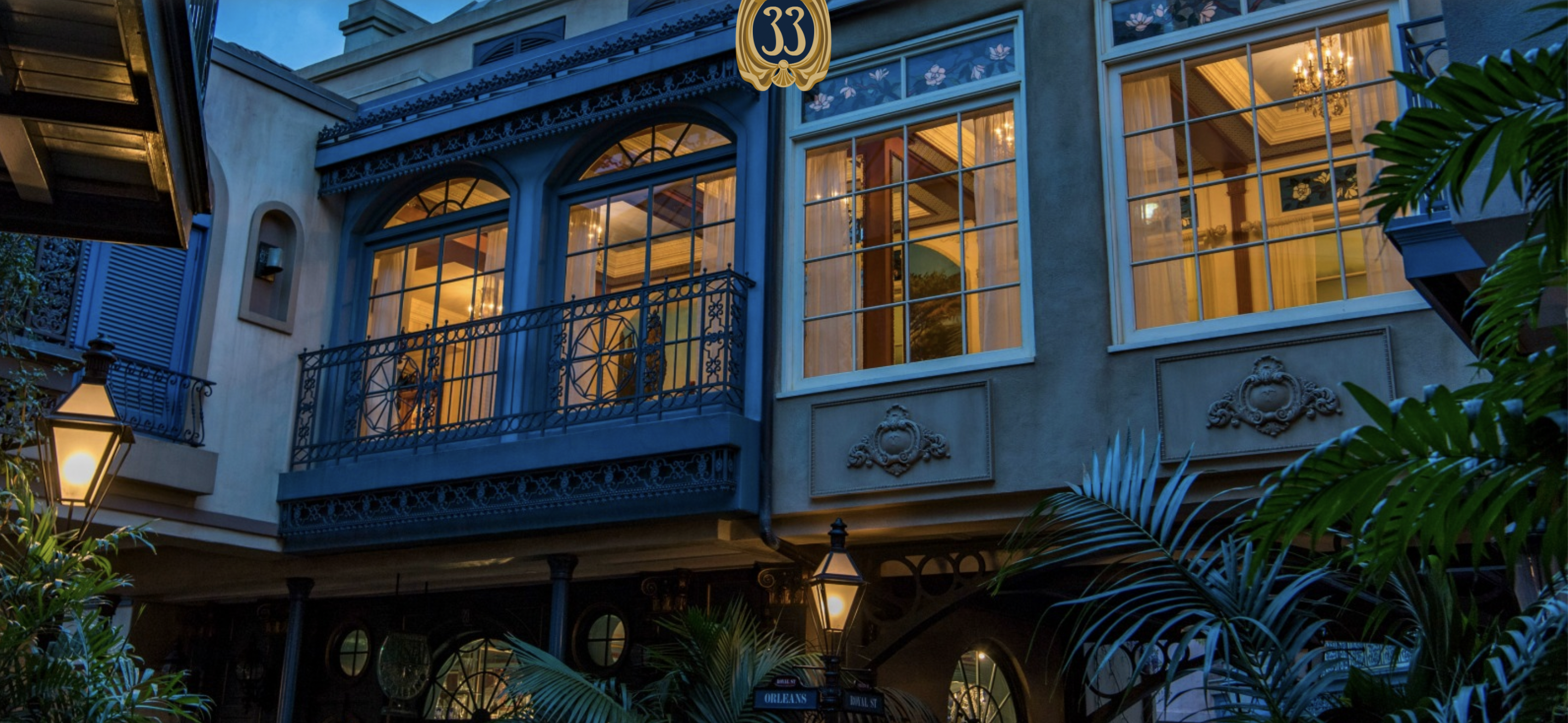 Club 33 in Disneyland Park is located on New Orleans Square above the Pirates of the Caribbean ride. The original entrance featuring the number 33 was meant as a secret passageway that goes from New Orleans Square to Tomorrowland.
To begin with, it was intended as an exit route solely for Walt Disney to use. Later on, it became a relaxation space where Disney company employees could rest and freshen up. Beyond the iconic green door, you can view exclusive places such as the trophy room.
Today, the original door is an emergency exit for the Disneyland resort employees. The new entrance is easier to spot and is situated opposite the La Mascarade d'Orleans store.
International Club 33 locations
A second Club 33 location was opened in Tokyo Disneyland in 1983. However, it's located on the Center Street of World Bazaar,# instead of New Orleans Square. Center Street is the Tokyo park's version of Main Street.
Opened in 2016, the location of Club 33 in the Shangai Disneyland Resort can also be found in the park's version of Main Street.
An extra set of Club 33 locations were also opened in Walt Disney World. Originally confirmed in April 2017, the new locations were planned to be opened in the Fall of 2017. The first new club was opened in 2018 in Hollywood Studios, closely followed by Magic Kingdom and Epcot.
How Do I Join Club 33 at Disneyland?
Unfortunately, gaining a Club 33 membership isn't a quick process, so you'll need to be very patient. Only a few memberships are given out each year to maintain exclusivity. However, there are years when no memberships are offered.
The waiting list for joining Club 33 is typically four years, sometimes more. If you'd like to be considered for a Club 33 membership, you'll need to send a letter to the following address:
Club 33
Wait List Information
1313 Harbor Blvd
Anaheim, CA 9280
Becoming a member is a slow, exclusive, and costly process, so it's important to be patient. Never call the club to ask where you are on the waiting list, as this is very frowned upon. Remember, it's an honour to be offered membership; it isn't something that can be demanded.
How Much Does a Club 33 Membership Cost?
To gain entry to Club 33, you'll need to pay an initial membership fee and an annual fee to maintain it. The costs of Disney World and Disneyland Park are a little different, with Disney World being a bit more expensive.
This is because there are a higher number of exclusive clubs in Walt Disney World. For Club 33 in Disneyland, membership will cost $25,000 initially with a $10,000 annual fee.
For Disney World, the initial cost is more, priced at $33,000 with an annual fee of $15,000. These astronomical prices are meant to keep the clubs very exclusive and sought-after, as well as to fund the many benefits that they have to offer.
What Are the Benefits of Becoming a Member of Club 33 at Disneyland?
So what does the sky-high membership fee provide at Club 33? Today, club members can enjoy many benefits, starting with priority entry to the park.
Disney fans with membership will be given priority seating at certain events and shows, as well as fine dining experiences, exclusive merchandise, personalised stationery, and small gifts on special occasions.
You'll also receive special Disneyland tours, live music at dinner, invitations to exclusive gatherings, and you'll be able to meet your favourite cast members. The club's reputation has grown over the years, and its members now include high-profile names.
As a member, you'll be able to mingle with celebrities and important guests without having to pay high prices in high-end LA restaurants.
How Can Non-Members Get Into Club 33?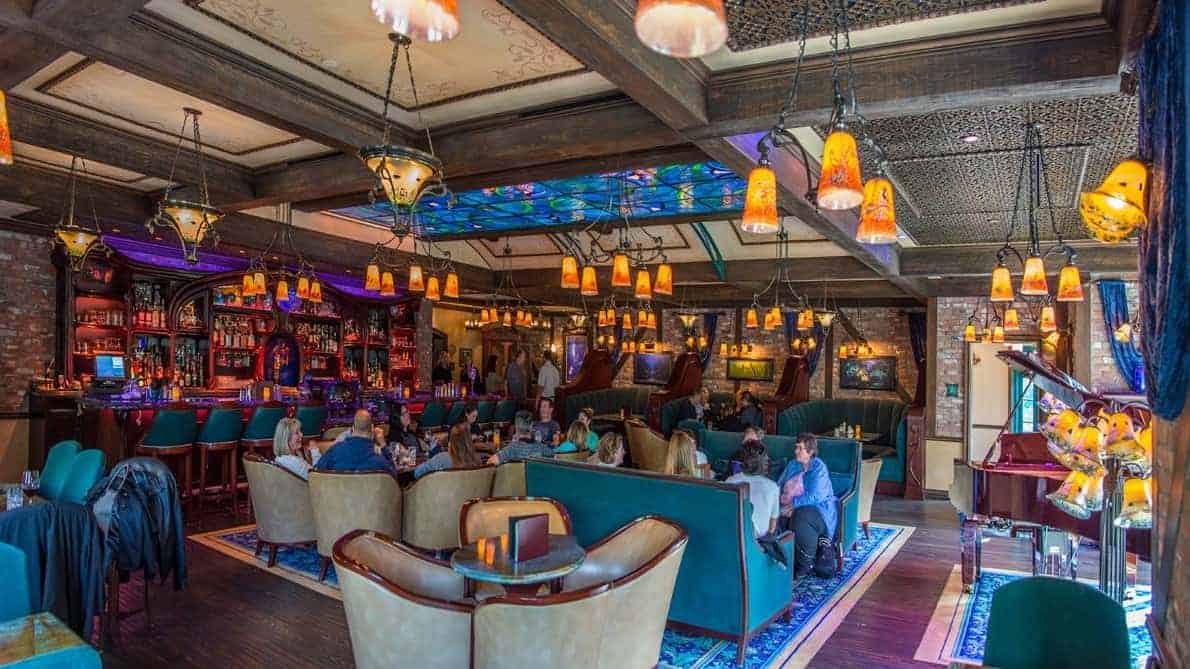 The only way for a non-member to gain entry into Club 33 is to be invited by a current member. You'll be able to buy merchandise, dine in the restaurant, and relax in the lobby. However, you won't be allowed into the lounge, which is exclusively for members.
The Rules of Club 33
The most important rule of Club 33 is that members must conduct themselves in a proper manner, which is to be expected in any luxury establishment. There's also a dress code for attendance, so think cocktail dresses or smart blouses and skirts for women and formal suits for men.
Although you are allowed to take photographs inside, you won't be allowed to record any videos. This is an important rule to remember as you're probably going to want to document your club experience!
Inside Club 33 At Disneyland
Entrance – Court of Angels
When you enter Club 33, you'll step into the Court of Angels, originally a public space but now only for members. It gets its name from the fact that two angels flank the foot of the staircase, lighting the way upstairs.
Upstairs Lobby
You'll then go up the stairs into the second reception room. This space features a harpsichord, a merchandise cabinet, and the famous vulture that interacts with people!
From there, you'll see two booths on each side, each one featuring a New Orleans theme, including a Haunted Mansion and Pirates. You'll then go into the main lounge room.
Jazz Club Lounge- Salon Nouveau
Inspired by Tiana's Palace, the jazz club that features in the Princess and the Frog, Salon Nouveau is a unique and opulent jazz club lounge.
The room has a ceiling that was designed to look like wood and to match the hand-carved wooden bar. There's also a beautiful piece of stained glass in the middle.
Le Grand Salon – The main dining room
Le Grand Salon is the main Club 33 dining room that can be accessed through an alley with huge windows on each side. The wooden floor has a checkerboard pattern which is typically seen in many New Orleans restaurants.
Disney Artifacts and Antiques
If you're interested in Disney history, you'll love the artefacts and antiques that can be found in Club 33. This includes the ornate walnut table that featured in the Mary Poppins film and a harpsichord which was reportedly custom created for Lillian Disney.
Is It Worth It to Join Club 33 At Disneyland?
For the most eager Disney fans, becoming a member is undoubtedly worth it; however, for the casual park-goer, probably not. Club 33 offers VIP experiences with many perks as well as entry to the exclusive club – that alone makes it worth it for some people.
FAQs
What is the food like in Club 33 at Disneyland?
Walt Disney's Club 33 boasts a specially-curated menu for both lunch and dinner, which typically change each day. However, they do feature some signature courses that are served all year.
These include Scallops of Petrale Sole, Carved Prime Filet Mignon, Seared Hokkaido Scallops and a Spicy Miso Broth, and the famous "Oysters and Pearls," along with many other options.
But, the dining experience isn't the only perk of Club 33. As a member, you'll have access to both lounge areas – perfect for relaxing in the most magical place in the world!
How much is a meal at Club 33?
Despite being incredibly expensive, membership will only cover your entry to Club 33. Food and drinks will cost extra, and as you can imagine, the prices aren't cheap! The food comes at an eyewatering $295 for lunch per person, and dinner is $420 per person. This may sound unbelievable, but exclusivity costs a lot.
Club 33 has two sections. Le Salon Nouveau, which only members can enter, and Le Grand Salon, which is open to members and their invited guests. Remember that even for members, reservations must be booked months in advance, especially during busier periods.
How many members does Club 33 at Disneyland have?
Only around 500 memberships are available at any given time. This is to ensure the exclusivity of the club is maintained, and the only way to have your own is by invitation – even if you can comfortably afford it, a membership can't just be ordered and bought.
Even if you are invited for a membership, there's a chance you could be put on the waiting list for years before a vacancy comes available. But, it's good news if you know someone who is a member and they're willing to attend with you, as you'll be able to experience this magical club as a guest.
Does membership to Club 33 at Disneyland include park admission?
Yes, as a member of Club 33, you'll receive Disney Premier Passports that will grant you access to both Walt Disney World and Disneyland. You'll also receive free parking at the Grand Californian Resort and Spa so that you can access the parks without any extra charges.
You'll also receive 50 single-day admission tickets each year, which means you can invite friends and family to Disneyland.
Even better, you'll be able to enjoy daily Fast Passes. All you need to do is turn up, and you can skip the queues of your favourite attractions, even the most popular and busiest of rides.
Final Thoughts
Hopefully, this guide has given you an insight into whether a Club 33 membership is worth it or not. If you're an eager Disney fan and you love the idea of being part of such an exclusive club, it may be worth considering.
However, even if you can't afford the staggering membership costs, there's still tons of fun to be had at each of the Walt Disney Company theme parks on a family vacation to California or Florida. From Magic Kingdom to Hollywood Studios and Epcot, you'll be spoilt for choice!
Here are some more fantastic articles about Disneyland!
More about our TFVG Author
Caitlin is one of The Family Vacation Guide's long standing contributors. She enjoys taking vacation to busy, vibrant cities and has stretched her traveling legs out towards Europe in recent months, enjoying new experiences in Barcelona in Spain, and Nice in France.